A Fashion History Lesson with Ruby Redstone
The professor is in! A fashion historian and stylist extraordinaire, Ruby Redstone took us on a tour of our spring collection, through the ages. Follow along to discover the origin stories behind her favorite design details now!
Ballet flats were all the rage in England's Regency Era, a period which spanned from 1811-1820. Ruby found the perfect complement for our red GInger in Mimi, a midi dress akin to the Chamois-style silhouettes also made popular during the period. Just add a gorgeous Victoria sponge by From Lucie, and the final look is fit for a queen.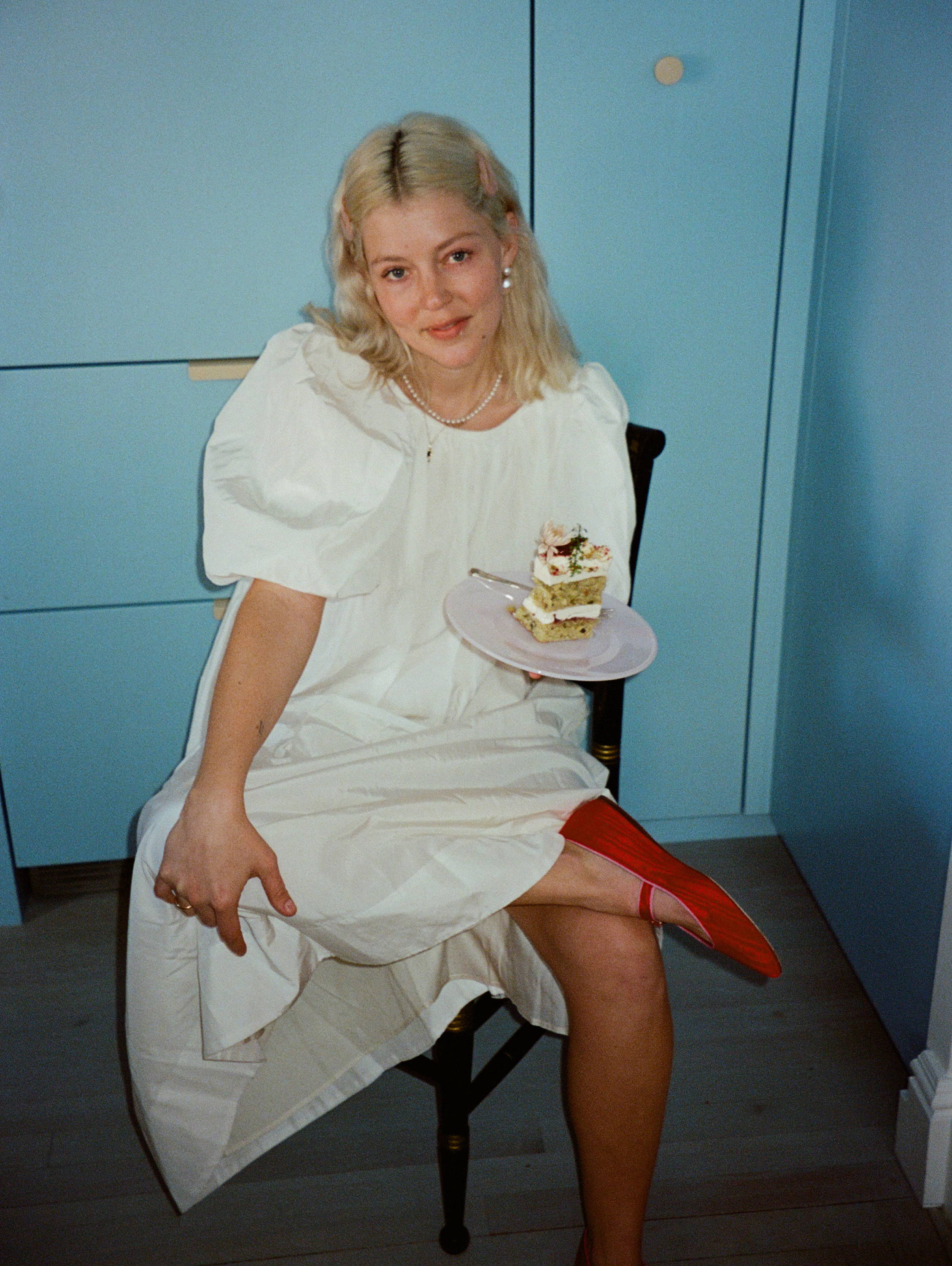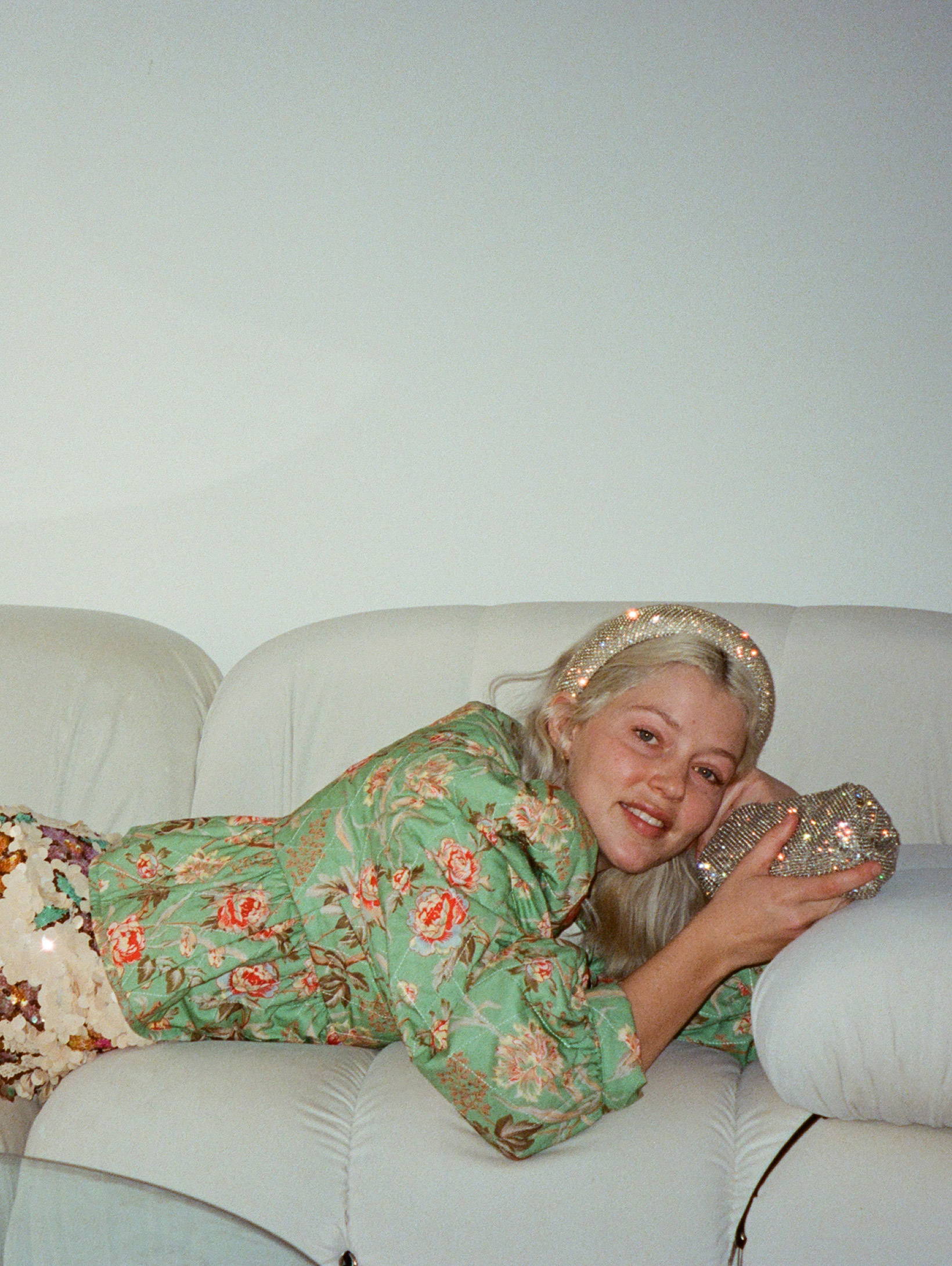 With its self-tie front and quilted finish, spring's Donna echoes the silhouette and design of 1950s bed jackets, traditionally worn at home atop favorite pajamas. Ruby dressed hers up with diamanté accessories and a vintage sequined party dress to match.