Our Story, By The Numbers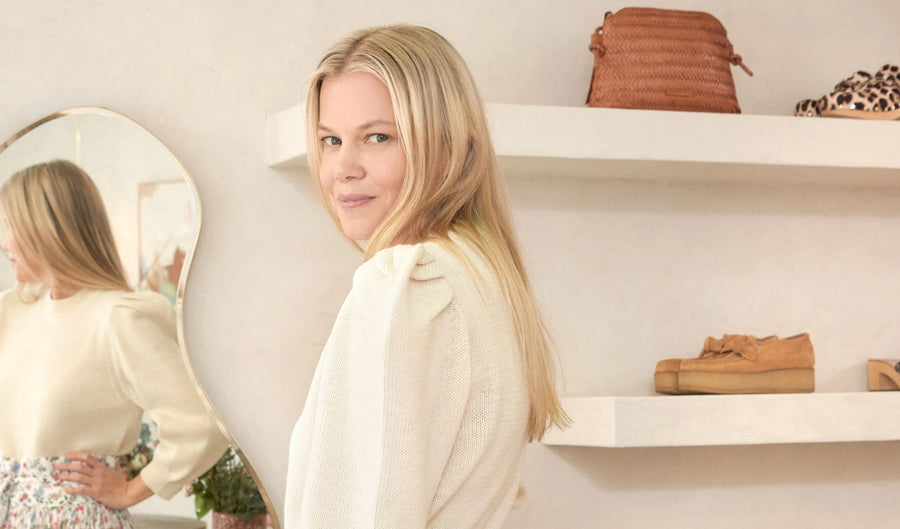 1
Female Founder
I created Loeffler Randall in 2004 out of my garden apartment in Cobble Hill, Brooklyn with my husband, Brian. All these years and three children later, we are still doing what we love – making distinctive products in small, considered batches with attention to every detail. Since then, we have expanded from shoes, adding handbags, ready-to-wear & accessories to our collection. Creativity is at the heart of what we do, we are always thinking about new designs we can offer to our customers from our signature point of view.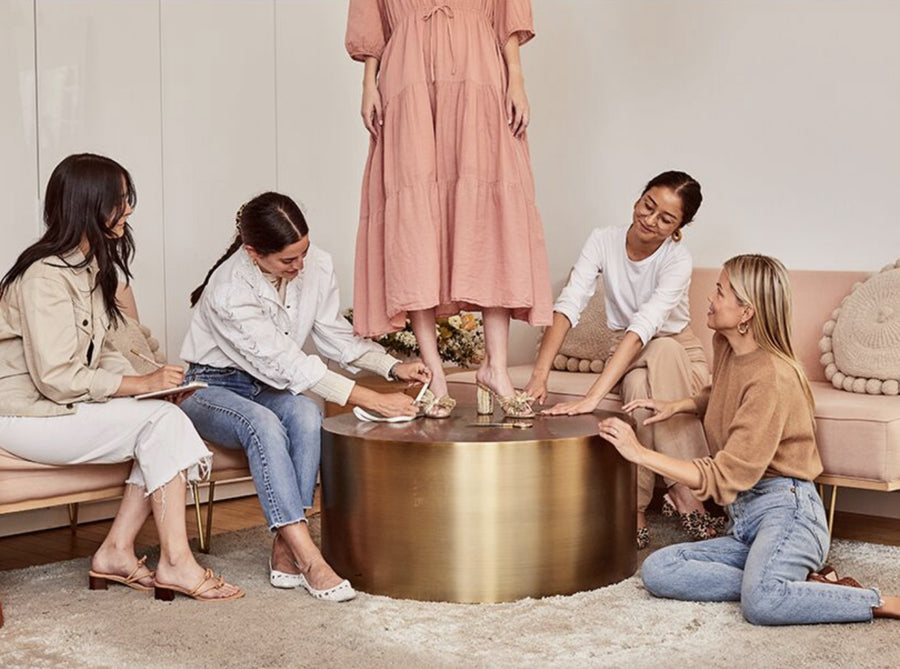 588
Broadway
This is our studio and office address, based in the heart of SoHo, NYC. In this beautiful, sun-lit space, we design the items we want to wear ourselves. We understand our customer's needs because we ARE our customers – people leading busy lives who want to invest in high quality products that can take us from school drop-off to a meeting to an evening event and everything in between. We design products that are meant to be loved and lived in for seasons and years to come.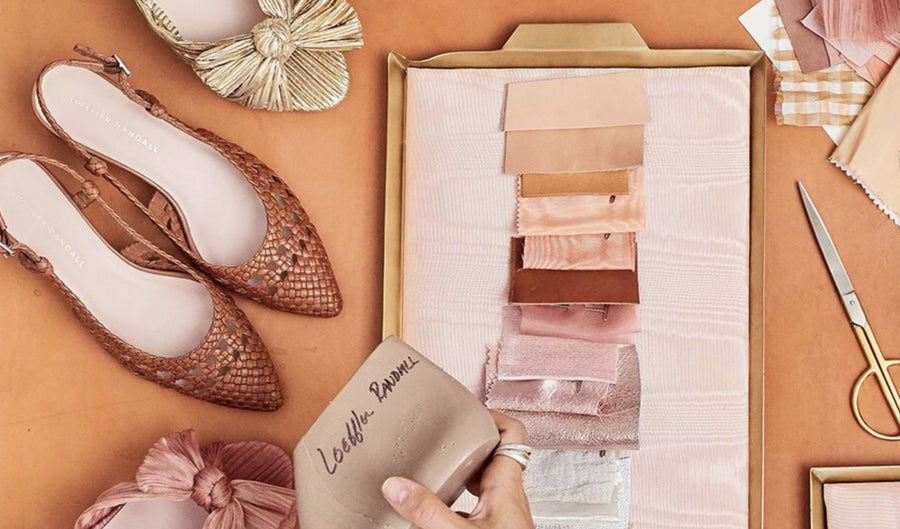 18
Years
For over 18 years, and over 80 seasons, we have been diligently working on our craft, honing our accessory-making expertise and expressing our creativity through signature designs that convey our unique aesthetic. We believe in creating products that are deeply personal, have a distinct point of view and allow our customers to confidently express who they are inside. Nothing makes us more proud than to see so many of our customers choose LR for an important interview, a special event and even their wedding day.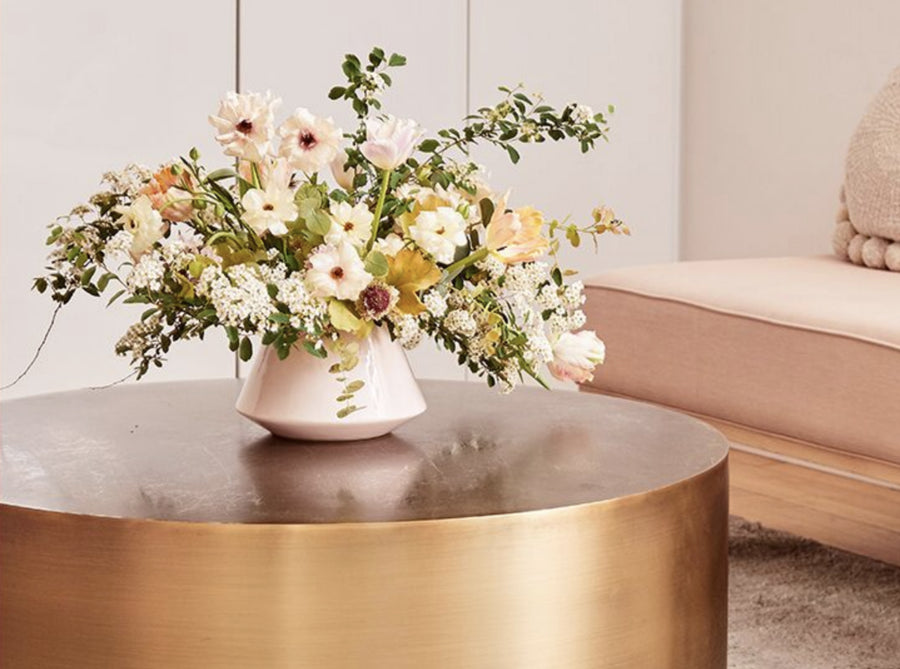 15
Months
From lease signing to opening day, our first store has been a labor of love. We signed the lease in January 2020, so excited for the next chapter for our small business. Working with Poonam Khanna of UnionWorks, we brought our brand to life in a physical space. We safely opened our doors in March 2021. Since then, we have loved helping our customers to find the perfect fit and styles. Come in to be properly measured, consult on styling or book a bridal appointment to choose shoes for your special day. We even offer custom engraving in our foot beds to mark important occasions.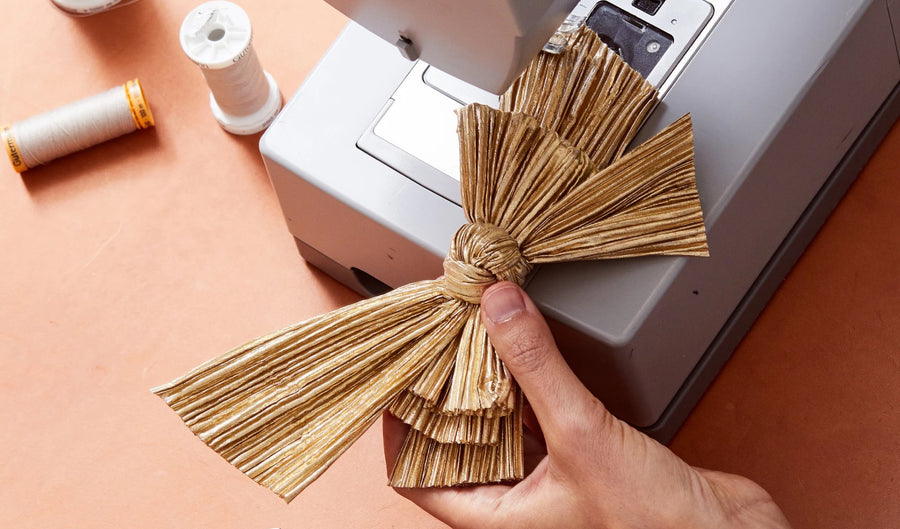 $ 48 , 188 . 82
(and counting!) Raised for Good Causes
We are dedicated to using our platform to raise money and support for causes we think are important. Through our For Good program of hats, masks, and knitwear, we have raised money for the ACLU, God's Love We Deliver, and more. Through on-site donations by customers and our own direct donations, we have been able to raise money for nonprofits including Apex For Youth, Heart of Dinner, the Marsha P. Johnson Institute, Black Lives Matter, and many more.
Our Process,
By The Numbers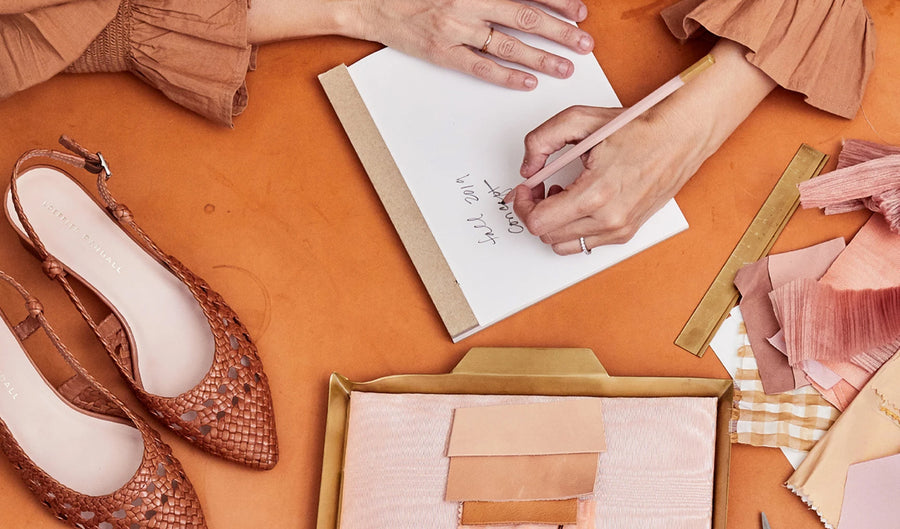 28
Steps go into making each pair of our signature Penny heels
We believe that design should be distinctive and original. Every season we cut, sew, stitch and play around with our beautiful materials to dream up new details that haven't been seen. On average, we create 40 hand mock-ups during the design process of each collection. In each pair of Penny heels, there are over 400 pleats. In fact, there are 28 individual steps that go into each pair of Penny heels - from the fabric being sent to the pleater to each hand tied bow. Beautiful, handcrafted products take time to make. That's one of the reasons why we make small batches and aim to sell out each season.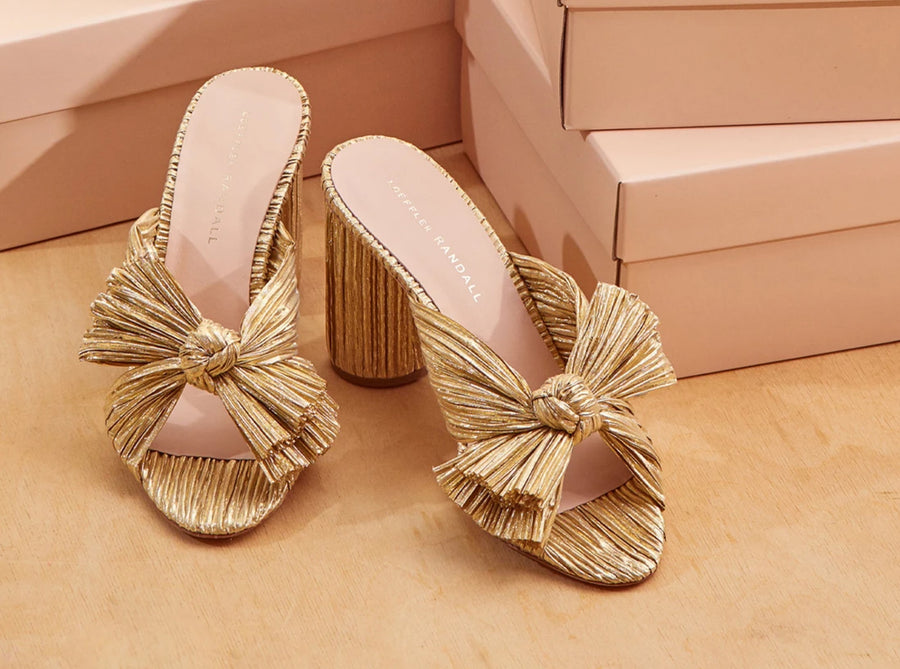 60
Pairs of hands touch each product from sketch to finished product.
So many team members are involved in the creation of every LR product from our design team to our fit model, technical expert, factory technicians, to our sales and marketing team all the way on to our customer service specialists who personally try on every style each season to advise our customers on style and fit.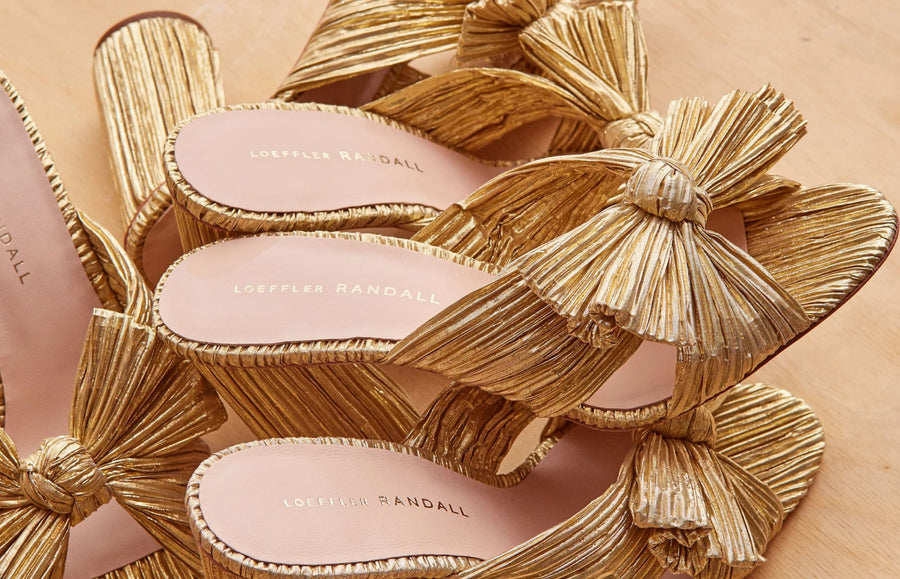 11
Measurements
Fit is so important to us at LR. We fit each style, making subtle corrections, an average of 3 times each season, along with input from our fit model and our tech expert (who has been in the business for 50 years). We have recently expanded our size offering, now going from 5 all the way up to size 12, whole and half sizes, to a total of 15 sizes. We love being able to offer an expanded range of sizes so more customers can enjoy our products.
Our Responsibility, In 5 Tenets
1. make only what we need
2. Responsibly Source Our Materials