Garden Vows, Ballroom Disco
Having moved to London a month post-proposal, Ashley and Travis gave themselves two years to plan their dream wedding from across the Atlantic. The result, an elegant evening at the Anderson House in Washington, D.C., the bride's hometown, was replete with personal touches, late-night disco, and the perfect shoes. Read on for Ashley's highlights from the day.
Photography by Nikki Daskalakis
"We were just about to move to London when we got engaged, but we knew we wanted to get married in D.C. — it's home to me, and I'd lived there for almost 25 years. Travis and I were sold on the Anderson House the second we toured it, both for different reasons — I fell in love with the romantic garden, and Travis with the ballroom. We made use of both spaces on the day with a lovely outdoor ceremony and reception, followed by a ballroom dance party."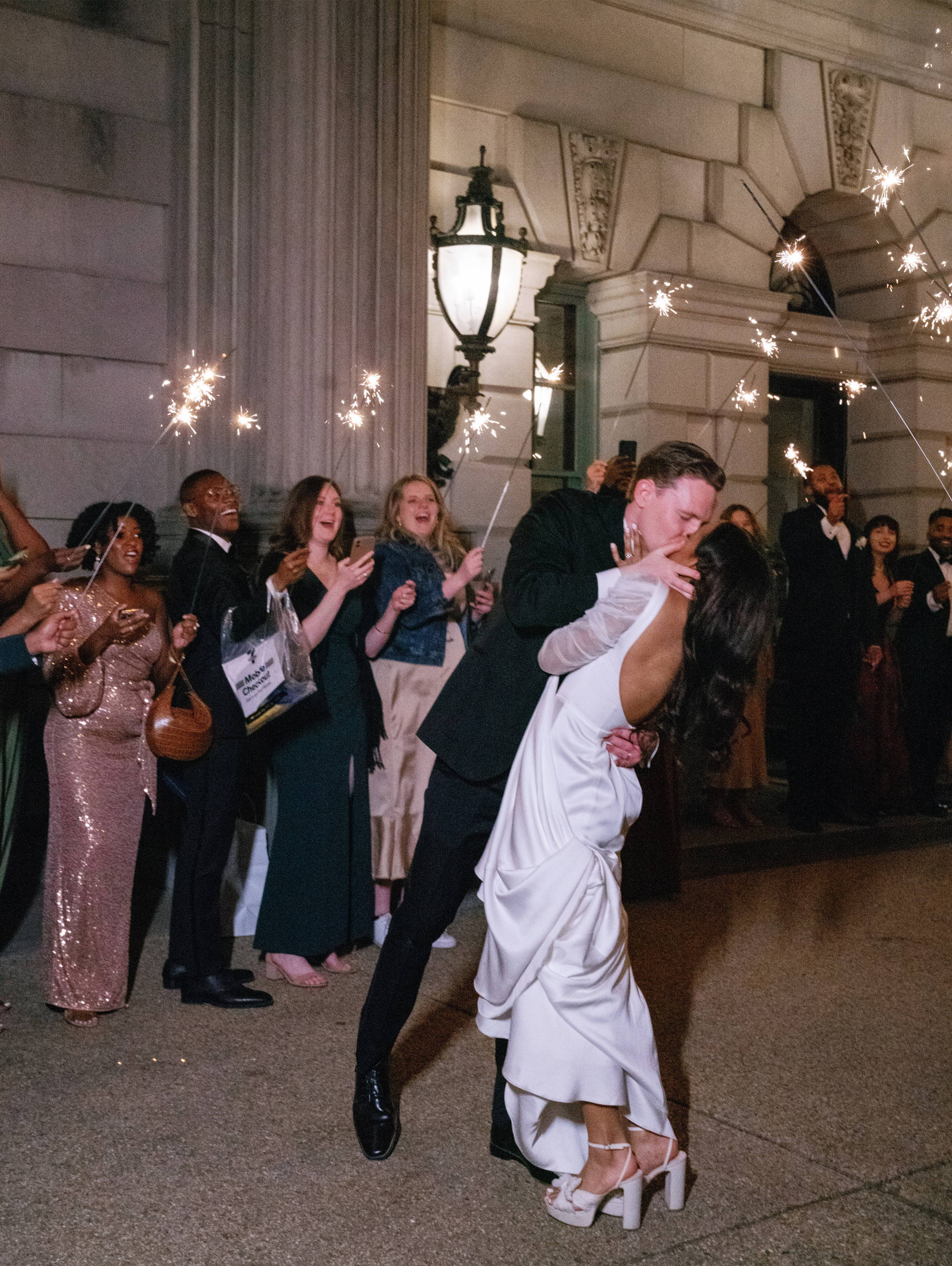 "I bought my shoes before I even found my dress! I've always loved Loeffler Randall's statement bow detail, and when I googled 'top wedding shoes for comfort' and saw the Natalia Platform Heel on the list, I was SOLD.
"Finding a comfortable shoe was a top priority, as Travis and I were serious about our first dance — we took lessons in London and it literally felt like 'Dancing with the Stars' — and I could twist, spring, and get lifted off the floor in Natalia. I wore them all night long without an issue, and was able to walk up and down the gorgeous Anderson House stairs without thinking I was going to fall. I'd recommend them to anyone!"
"When I started curating my wedding look, I was drawn to dresses that were unique and romantic, with pretty statement sleeves. I found the perfect silhouette at a boutique in London, designed by Sarah Seven."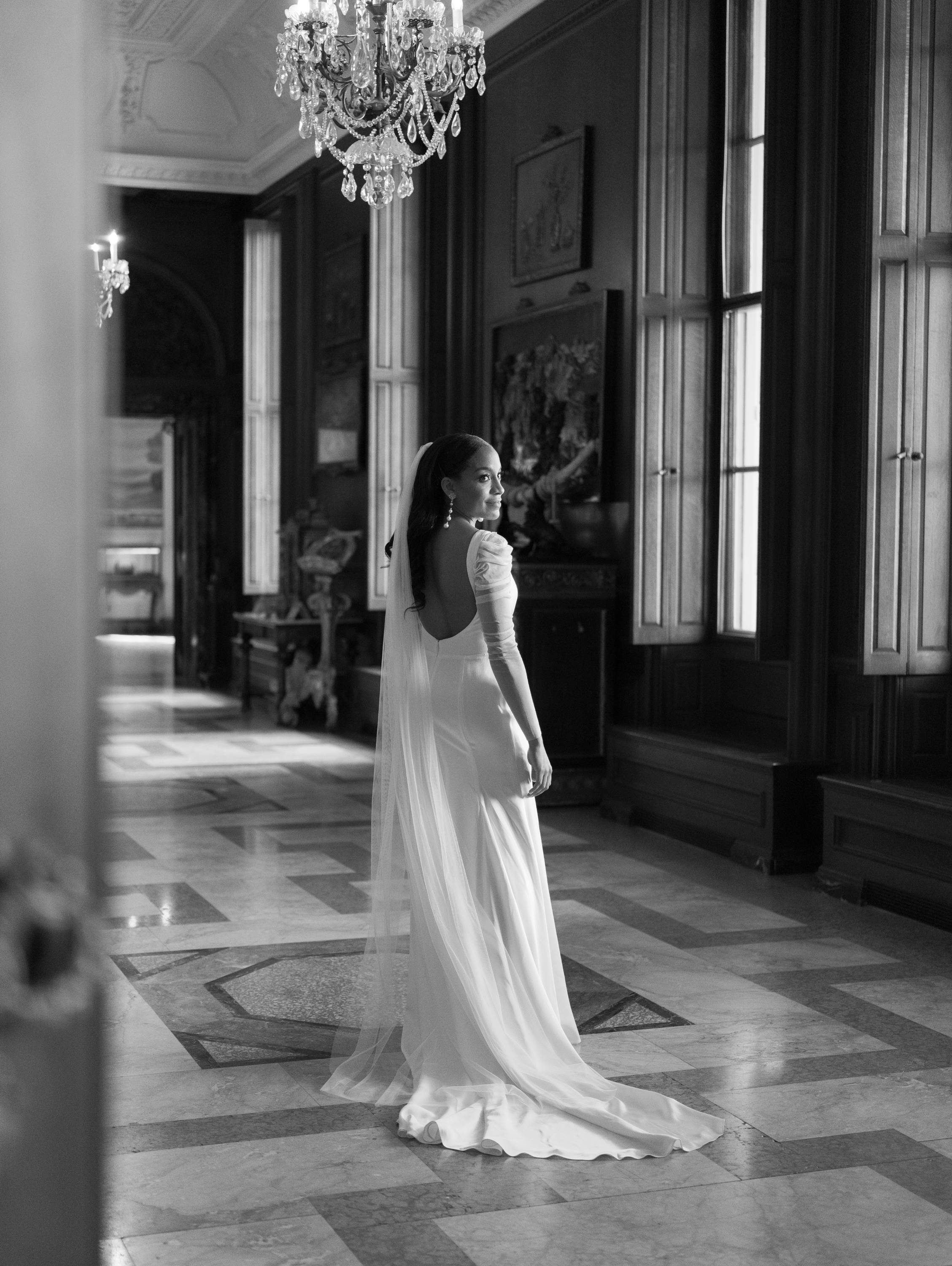 "I loved the planning process — of being in control of the look and feel, and of meeting with every vendor personally to ensure we'd be a good fit. I'm very type A, so I was sure to keep track of EVERYTHING — think three different project tracking spreadsheets and bi-weekly calls with Travis to make sure we weren't behind.
"My #1 tip for couples who'd like to plan their own wedding is to take your time! We gave ourselves two years, and having things booked in advance relieved so much stress as we inched closer to the day."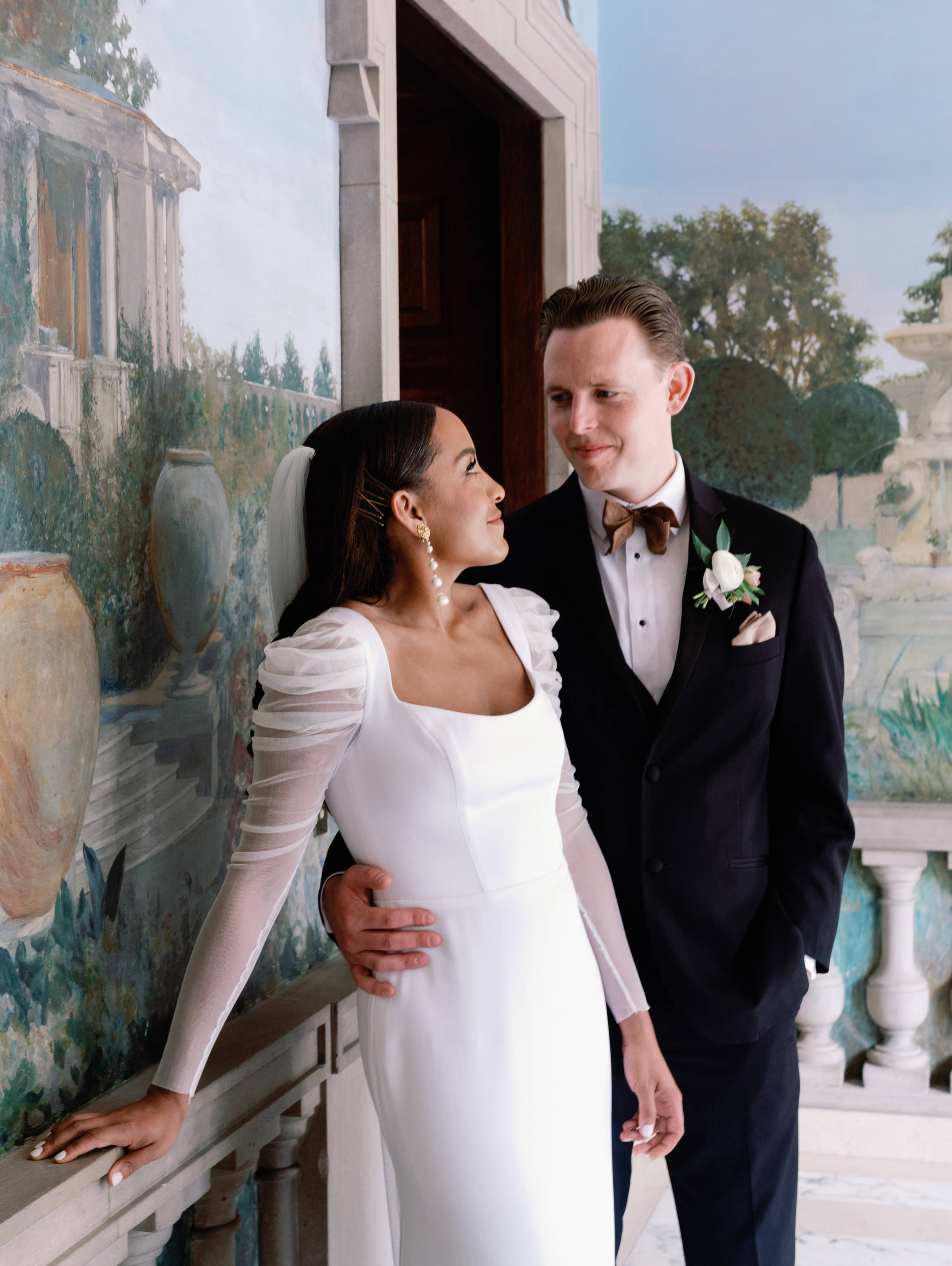 Looking back, so many special details come to mind, but our florals, designed by Ali Chakola of Wild Pollen, are at the top of the list. Ali has an amazing creative brain, and with little to no guidance she realized a vision we never knew we'd had! The arrangements she created for our sweetheart table, where Travis and I sat during the reception, were especially beautiful, and it was lovely to be there with him, to soak it all in, and watch our family and friends enjoying the evening.
"Our ceremony also felt incredibly special. We wanted our loved ones to be involved in every way, with our best friend as our officiant, my brother walking me down the aisle, and our two-year-old nephew as our ring bearer. When I was standing at the altar with Travis, we felt so loved."
---
"Our guests had the time of their lives — it was all Travis and I wanted."
---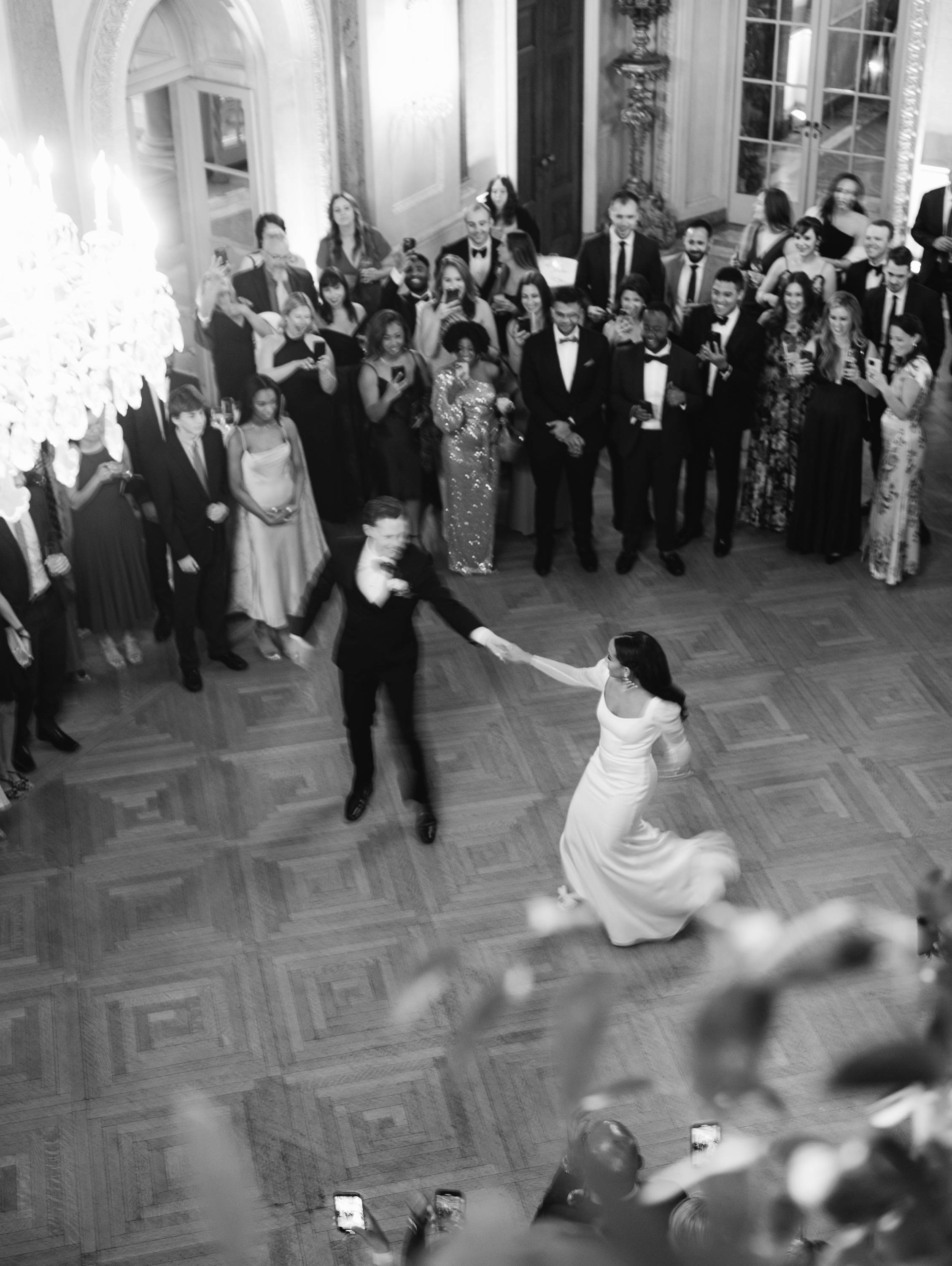 "After the ceremony, we celebrated with a backyard cocktail hour, complete with signature drinks in honor of our German Shepherd, Bonnie, and our cat, Lola, before breaking into a ballroom dance party — endless disco, with late-night hot dogs (a nod to Travis's Chicago roots) to keep the energy up! Our guests had the time of their lives, especially my mom, who tore up the dance floor. It was all Travis and I wanted."