Each season, our founder and Chief Creative Officer, Jessie, shares her favorite, most-awaited pieces as well as her current DIY projects and the things that are inspiring her now. For Summer '21, she's excited about our newest batch of ready to wear pieces, roomy nylon carry-alls, the color green, and more.
I love this new blouse so much. We used linen tape to create a lace pattern along the collar. It's perfect for this time of year - casual yet elegant and special.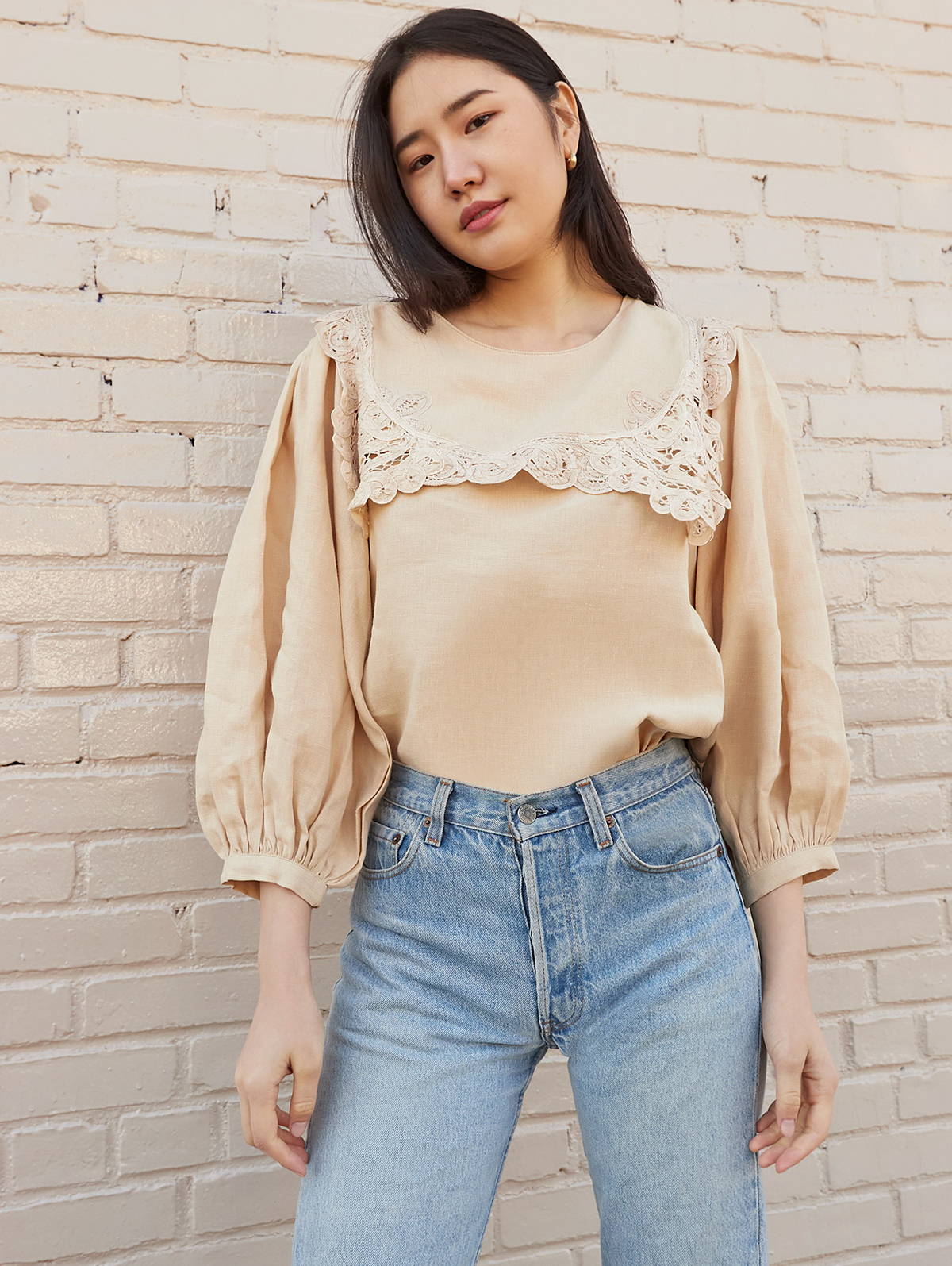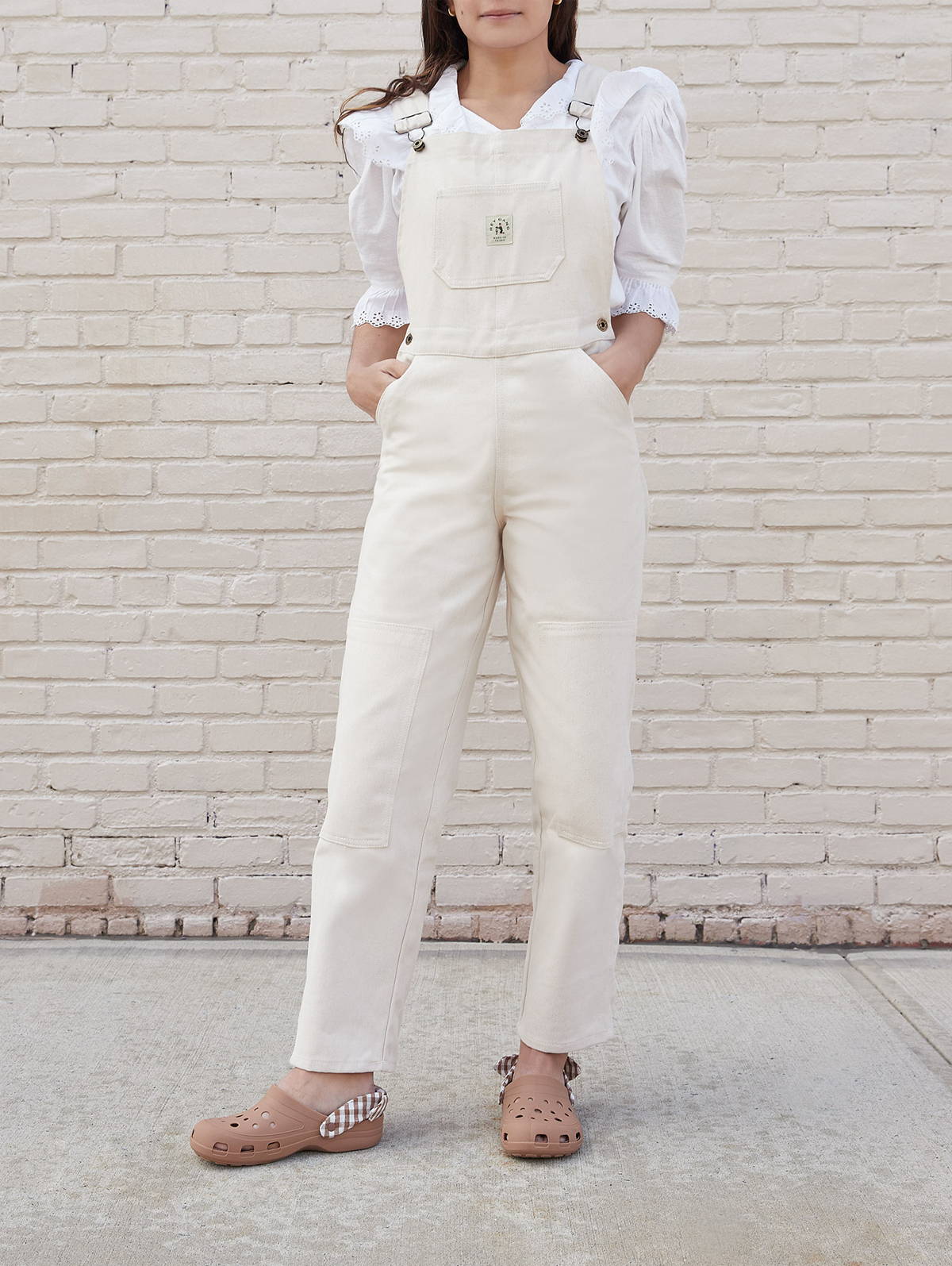 My favorite overalls just landed in our shop and online. These are the cutest vintage inspired design. I live in them. They are so perfect with a frilly collared blouse underneath.
3.
Meredith Metcalf Ceramic Lamps
I dream of someday owning a pair of these dreamy lamps. I love the flecks in the glazes and the brass fittings. So earthy and completely gorgeous.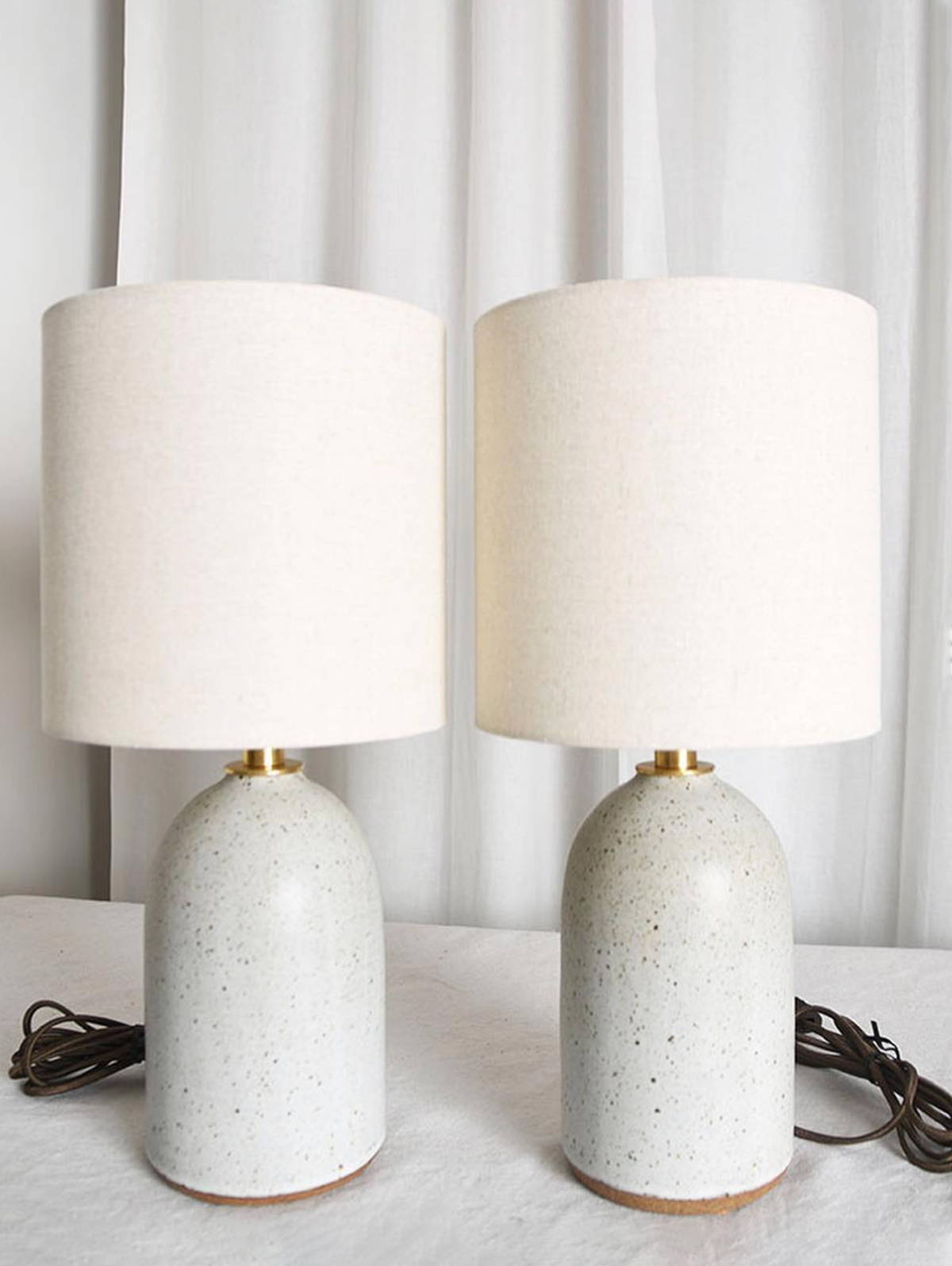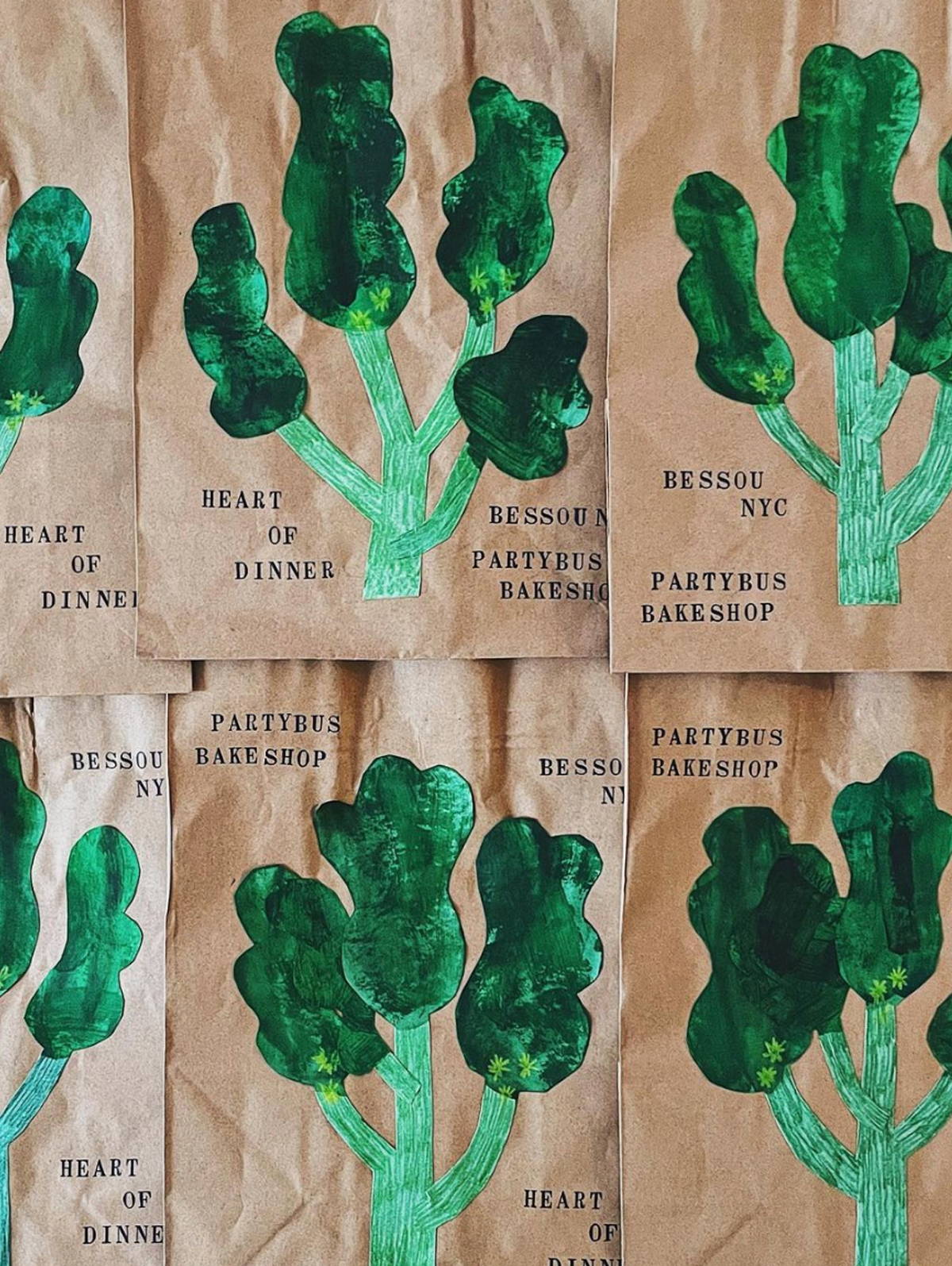 4.
Erin's Bags For @heartofdinner:
My friend Erin of @theindigobunting has been lovingly creating special bags for meals for elderly Asian Americans in New York City. I love watching the beautiful videos of her process and how much care she puts into each bag. To donate: @heartofdinner
5.
DIY Renovation Projects
I'm such a crafter but lately I've been using my hands to work on little renovation projects like the built in couch I'm working on at the moment. I did all the painting and wallpapering myself. It's not perfect but it turned out well. So much satisfaction and meditation in doing the work myself.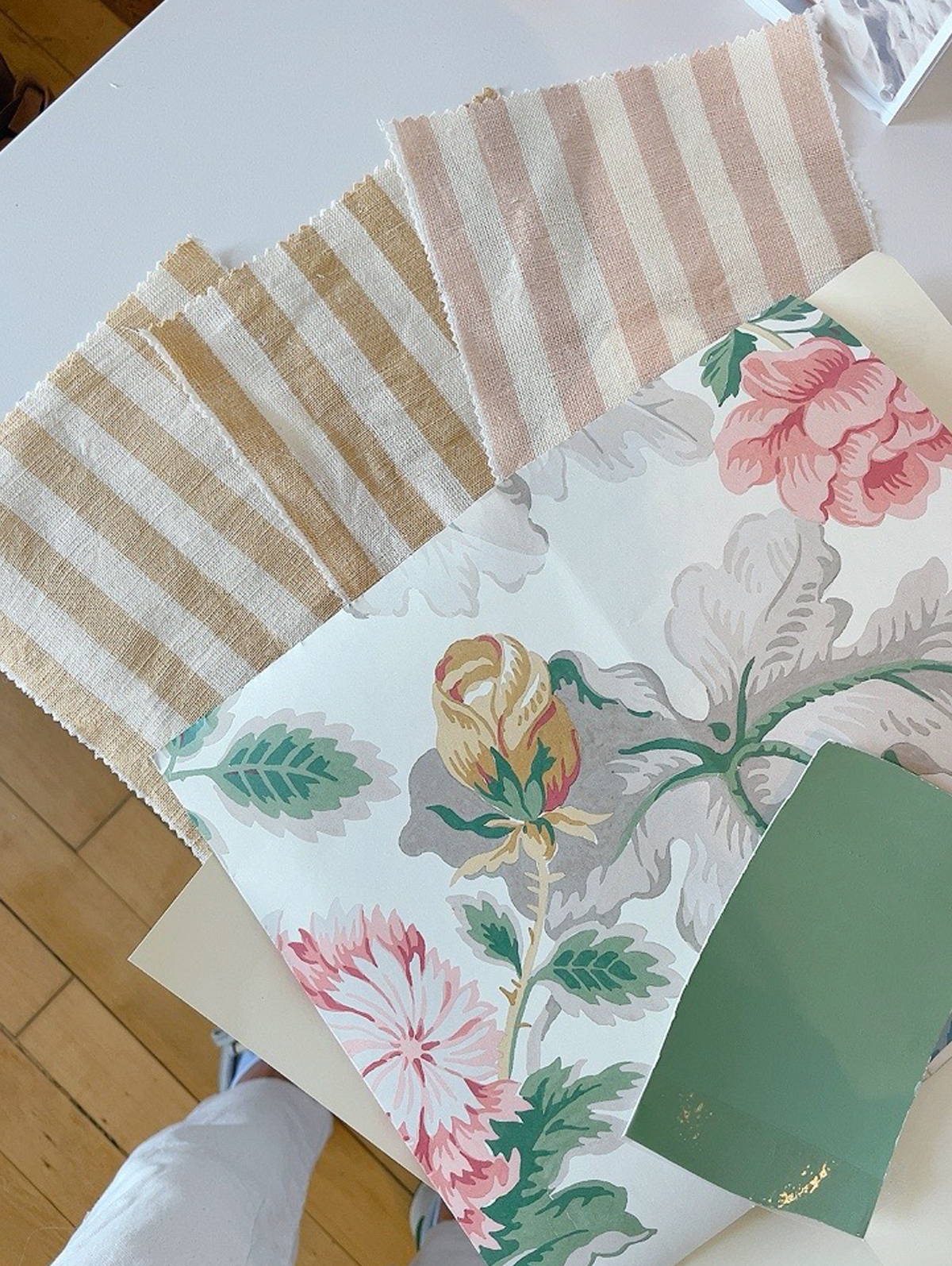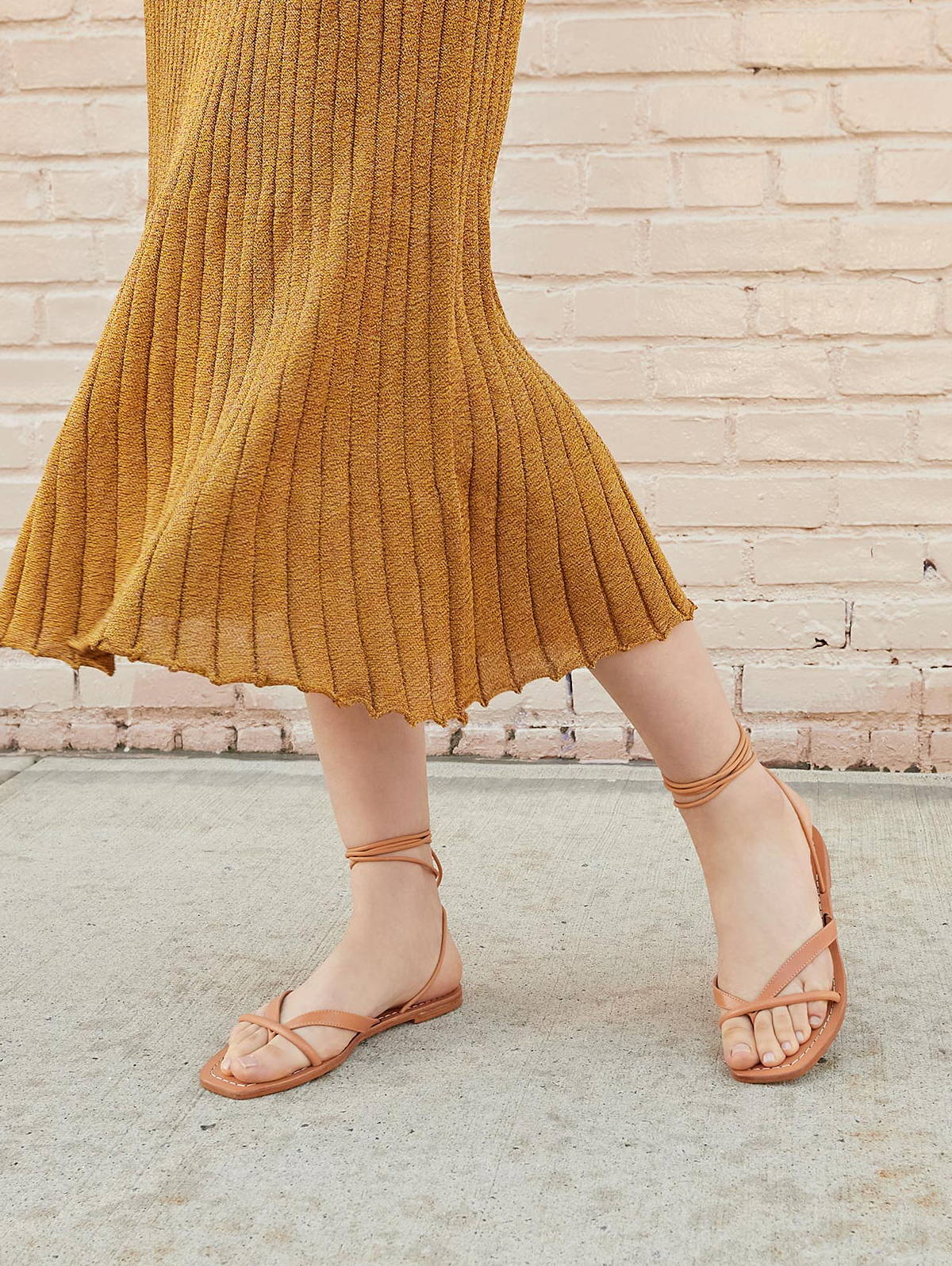 Lillia is my go-to sandal in the summer. This year we have Lillia in nude leather launching. I can't wait to wear this casual yet chic pair!
Our newest nylon style is here: our adorable duffel bag perfect weekend trips. I love it in our Amber gingham.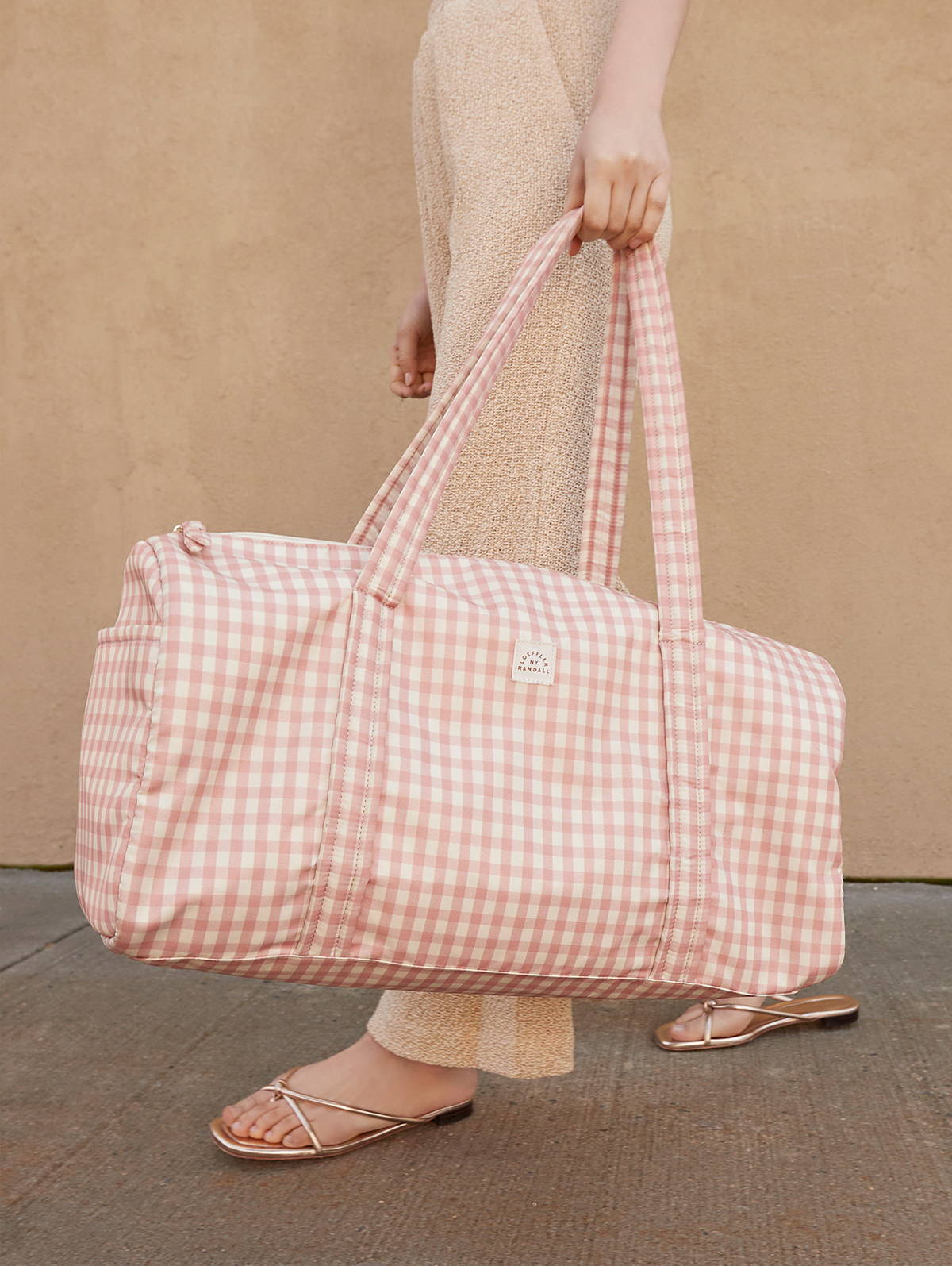 Green is my obsession—from the Farrow and Ball Breakfast Room Green I have stuck to my nails from painting my sunroom to World of Interiors' recent green striped cover to our newest green totes! Green just makes me happy.
Our flat Daphne sandal is an everyday way to wear pleats, new in mustard gingham print.