We celebrated the launch of our interiors collaboration surrounded by good food, great friends, and beautiful decor — discover all the elements of our evening with Temple Studio.
Temple's airy Union Square office made the perfect setting, with space to gather around our gorgeous dinner table surrounded by the studio's signature aesthetic.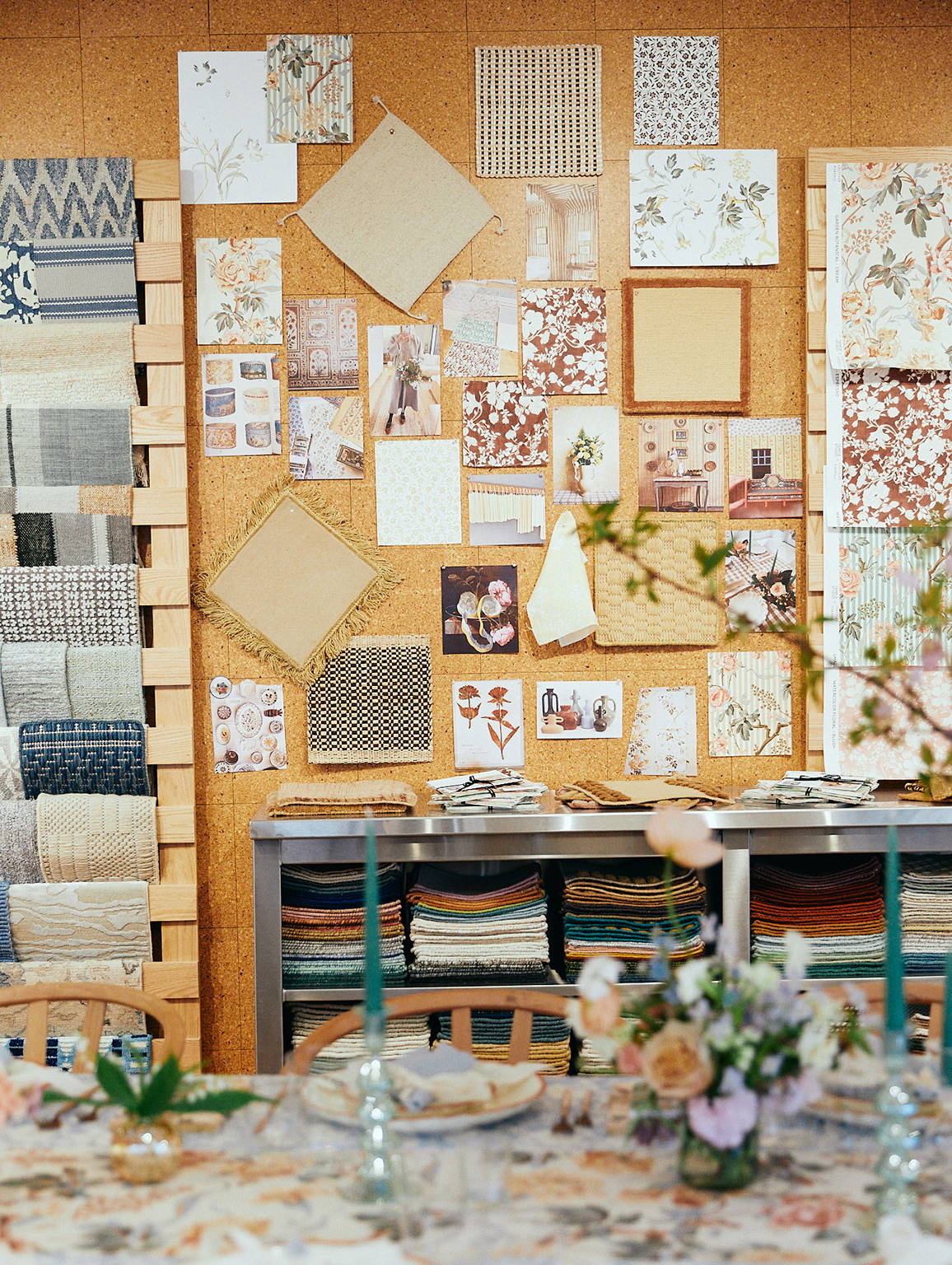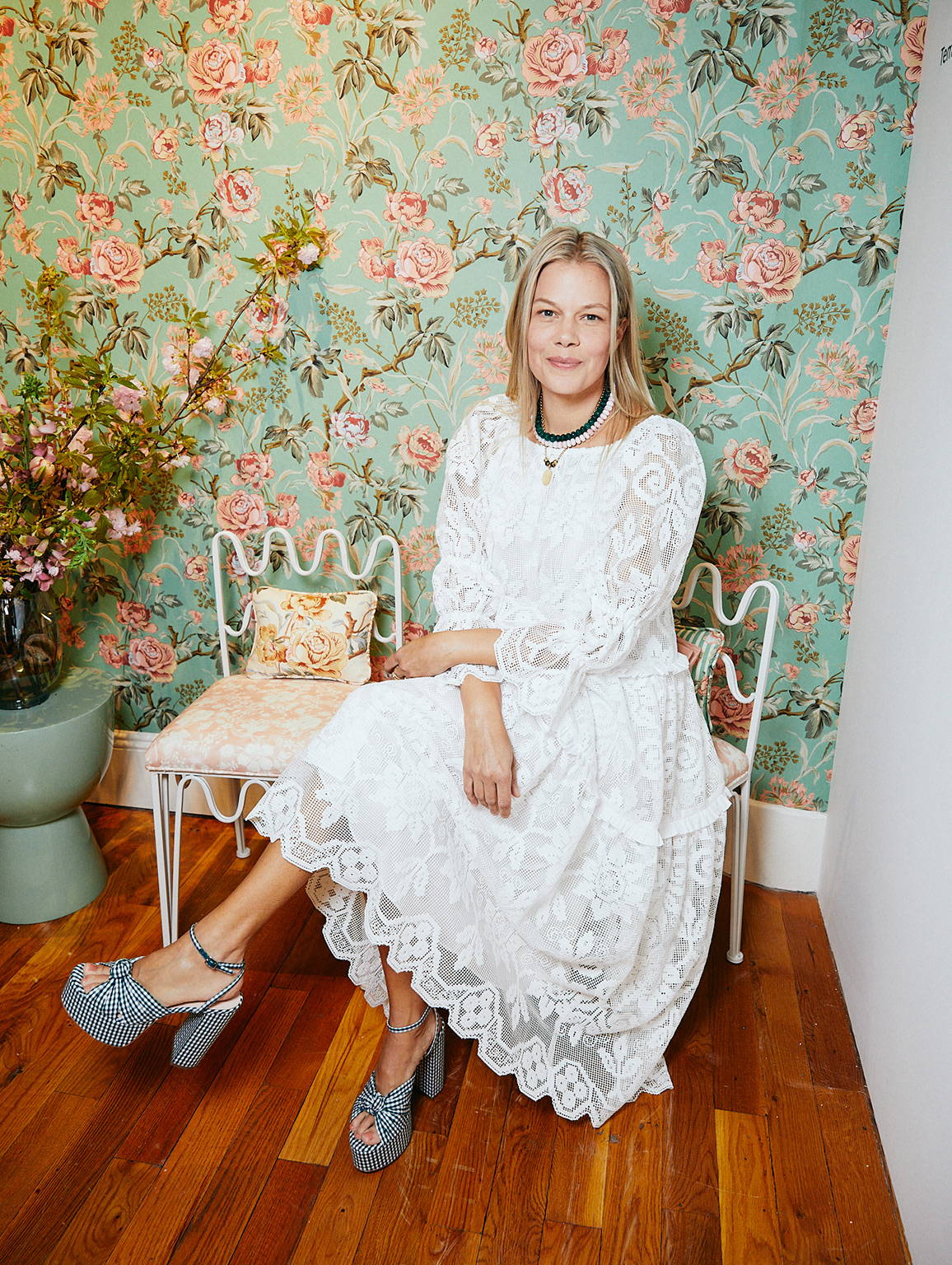 We filled every corner of the office with the collection's signature prints, papering the walls in our Sage Garden Botanical, crafting throw pillows from our favorite fabrics, and creating our own moodboard to highlight the inspiration behind each motif.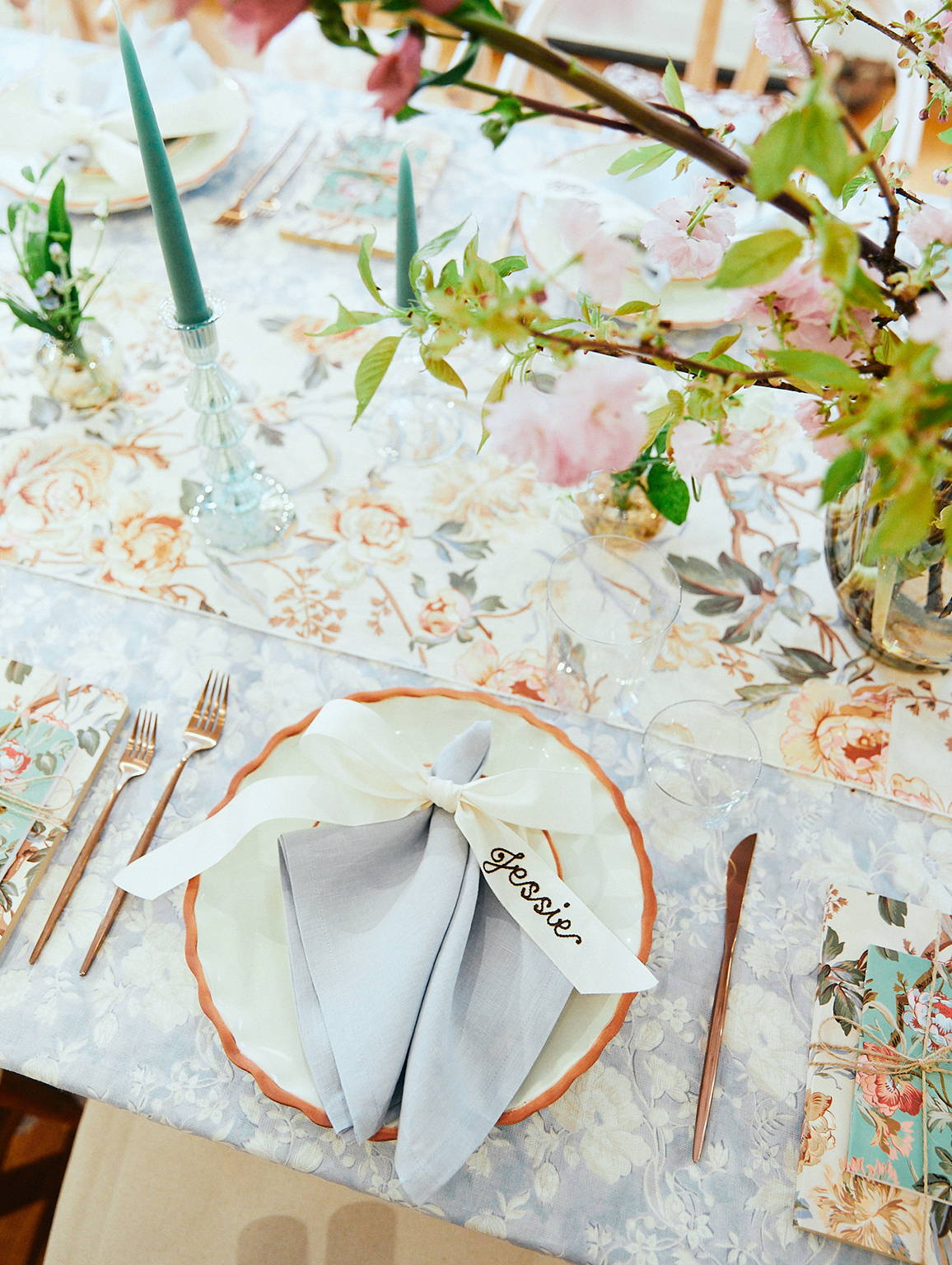 The evening's dinner table manifested as the centerpiece of the party, featuring so many intricate details we love. We used a swath of our Watercolor Floral fabric as our tablecloth and layered in custom-made dishware from San Miguel de Allende, Mexico, handblown candlesticks by Issy Granger, chain-stitched bows at every guest's seat, and so much more!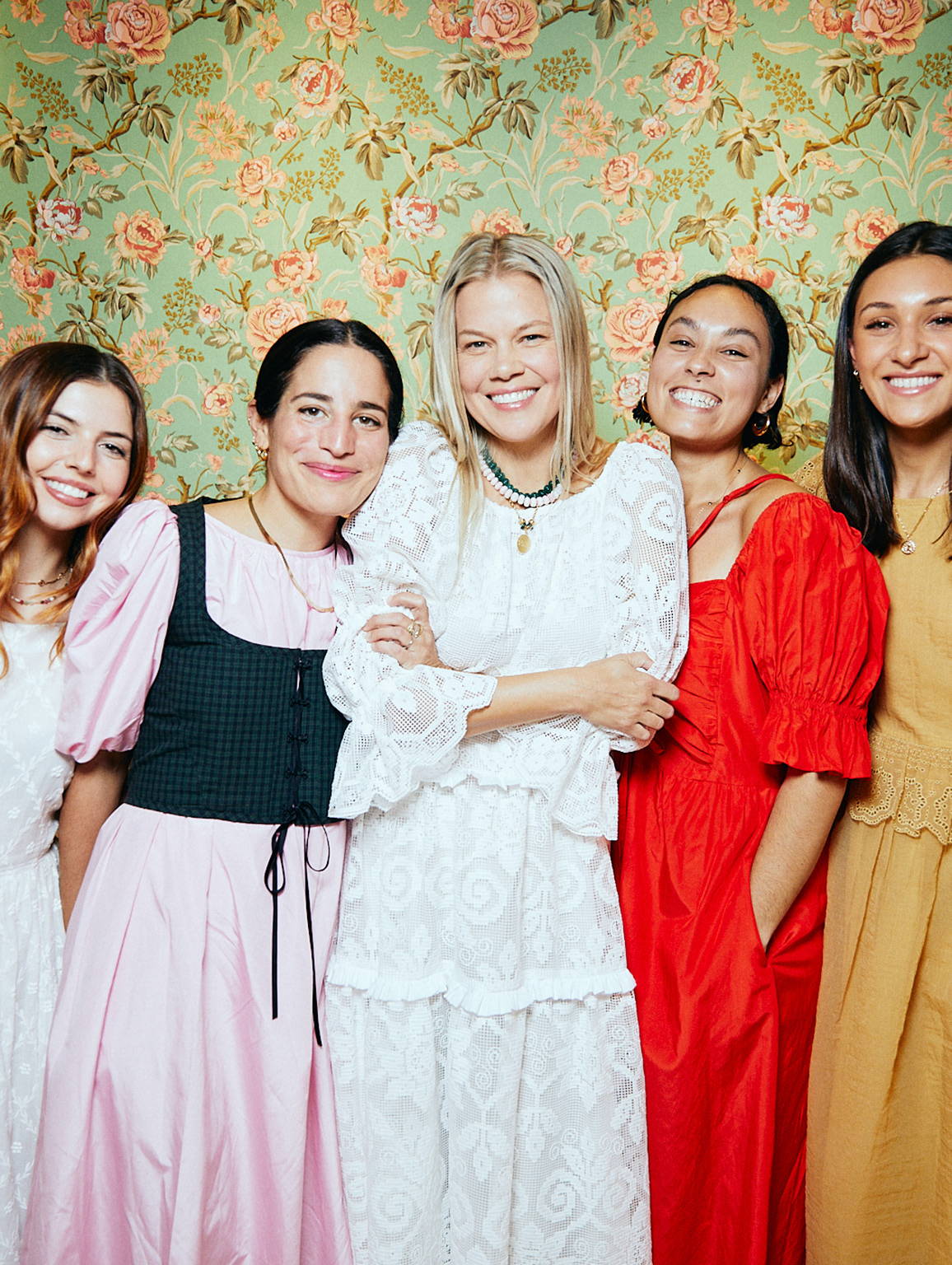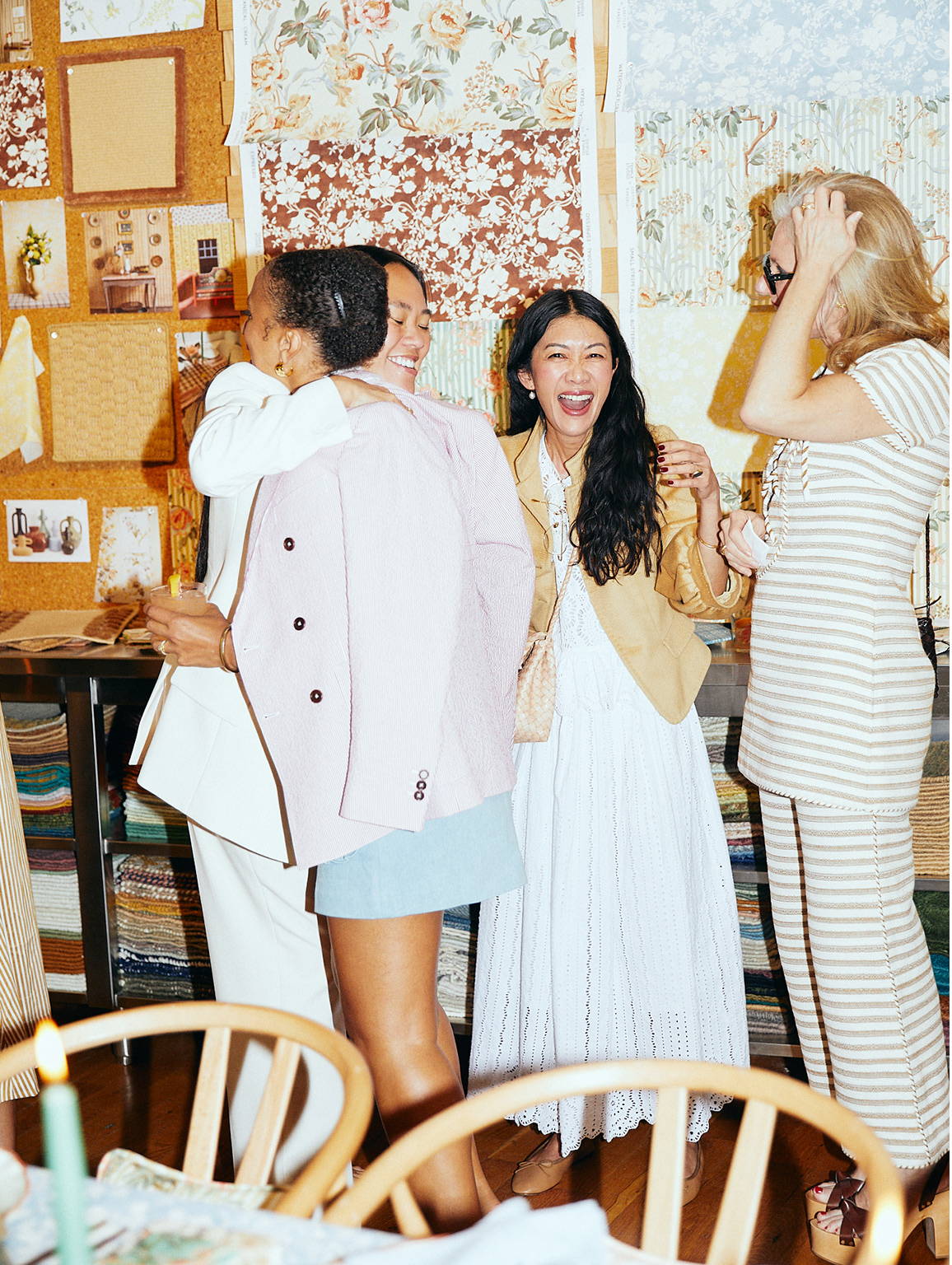 Though the setting and decor were breathtaking, it was the people that made this evening special. We felt so lucky to be in the company of good friends, talented decorators, esteemed editors, and the members of our team that brought the collection to life.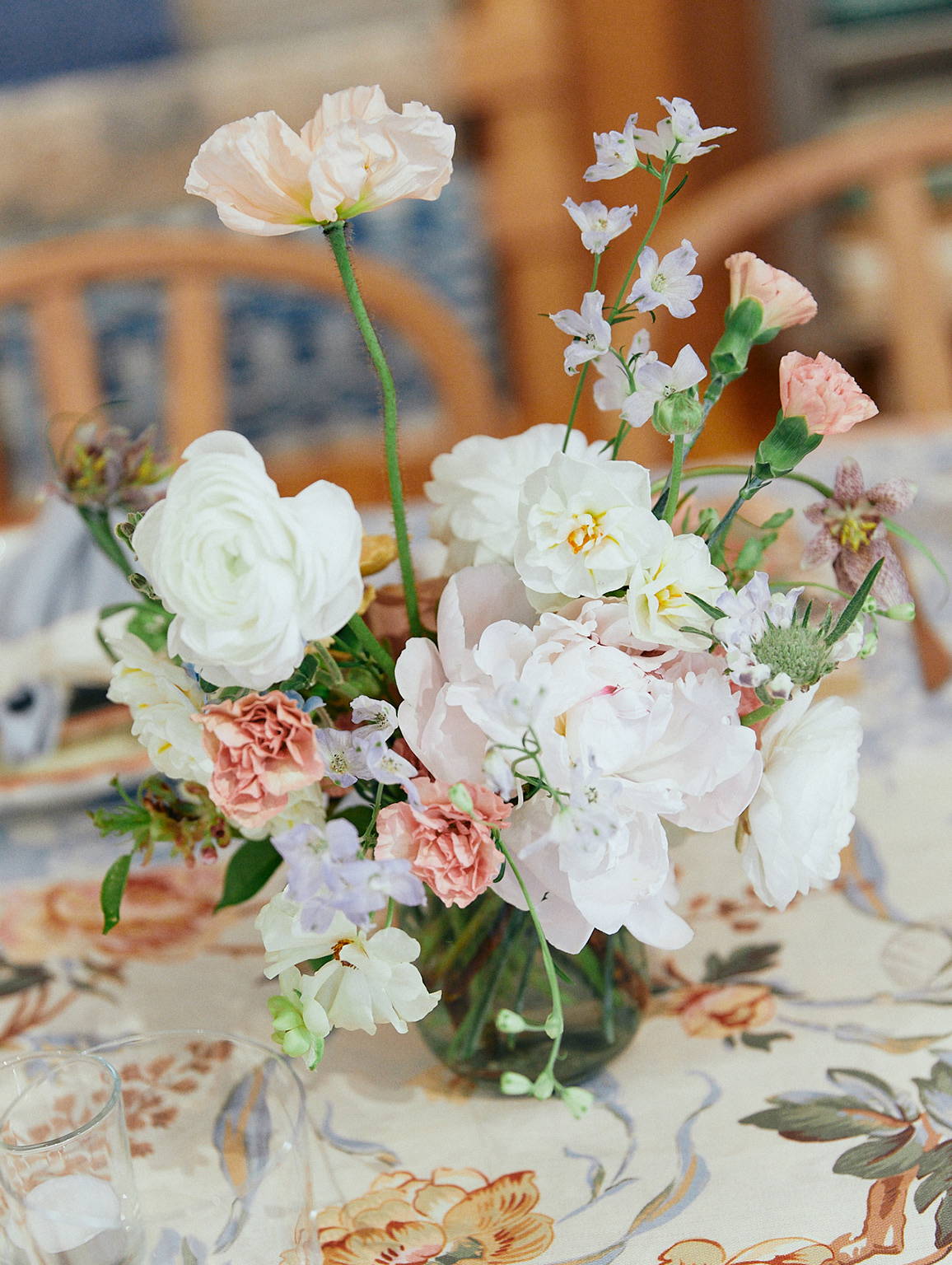 With arrangements overflowing with camellias, lily of the valley, cherry blossoms, and beyond, the table's bouquets echoed the collection's palette perfectly.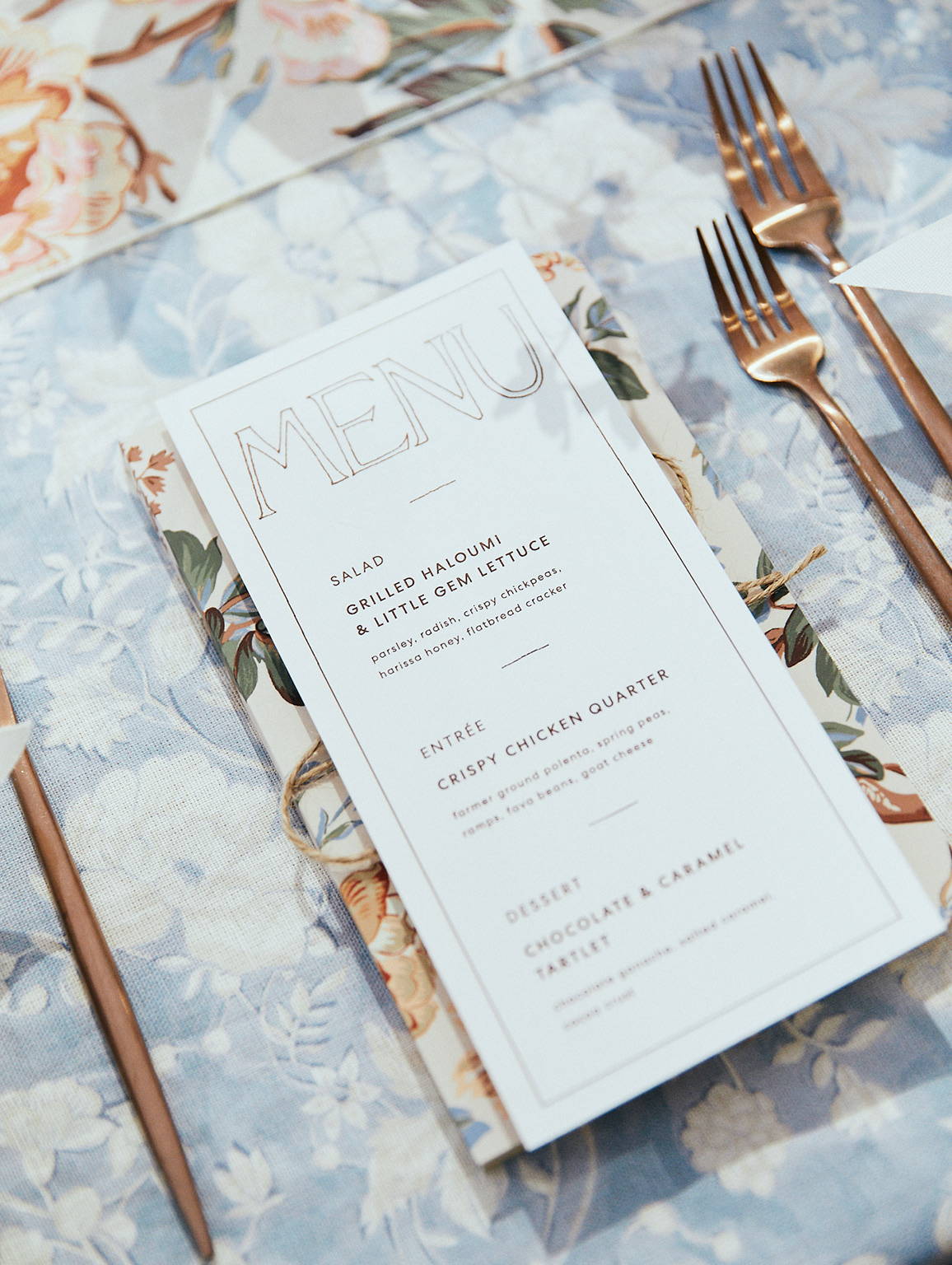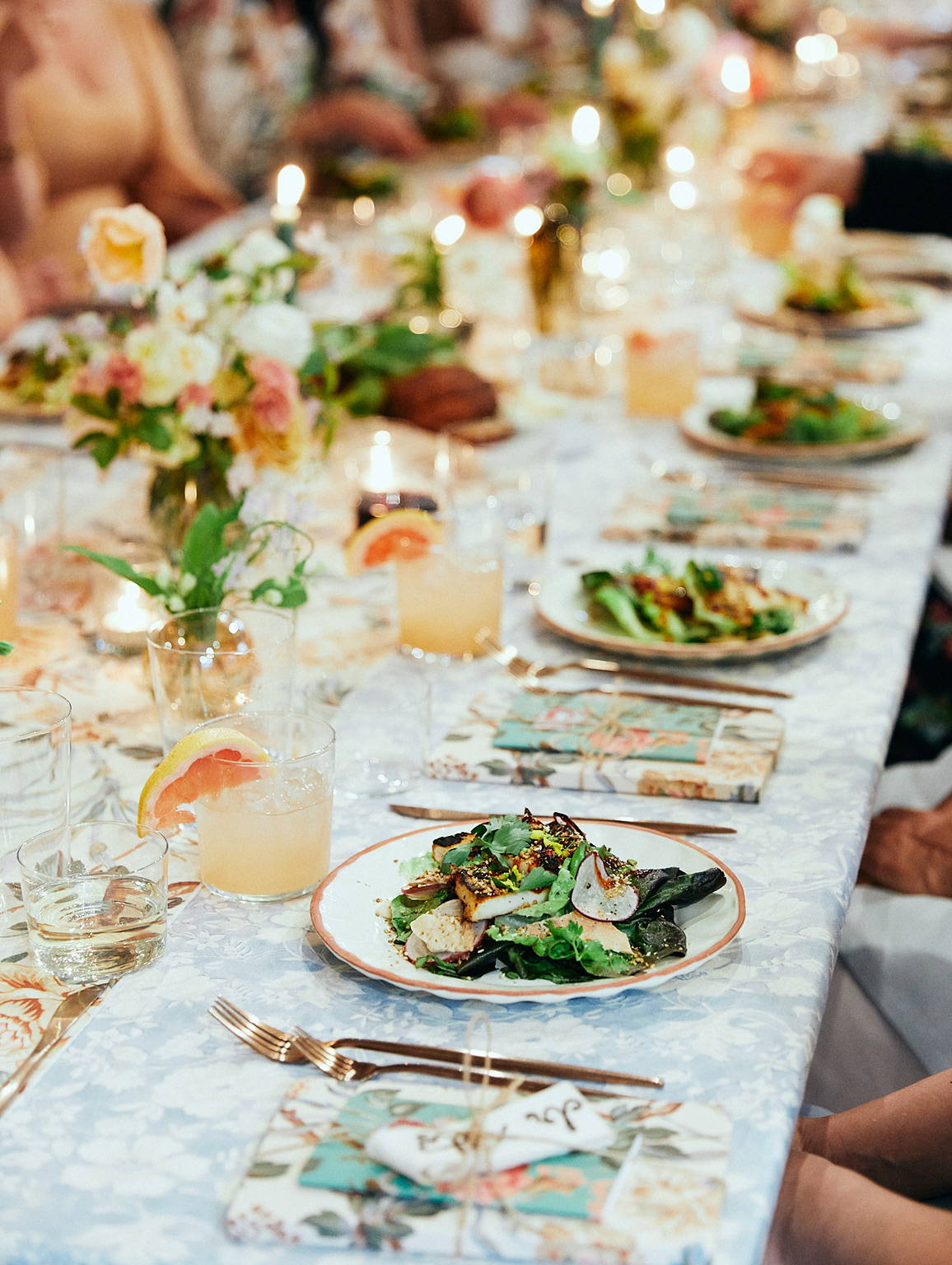 We sat down to a lovely spread from Poppy's — the chocolate & caramel tartlet was a complete crowd pleaser.
Friends first, creative collaborators second, Jessie and Kate know how to throw a dream dinner party, having met at one themselves! Another night to remember in the books.