Our very own Director of Sales, Merchandising, and Planning, Lucy Hinchliffe-Schwartz, was just wed in a beautiful, intimate outdoor ceremony at the Prospect Park Boat House. We're thrilled to share the details of her special day and the fall wedding inspo we found there.
Photos by Keri Shean Photography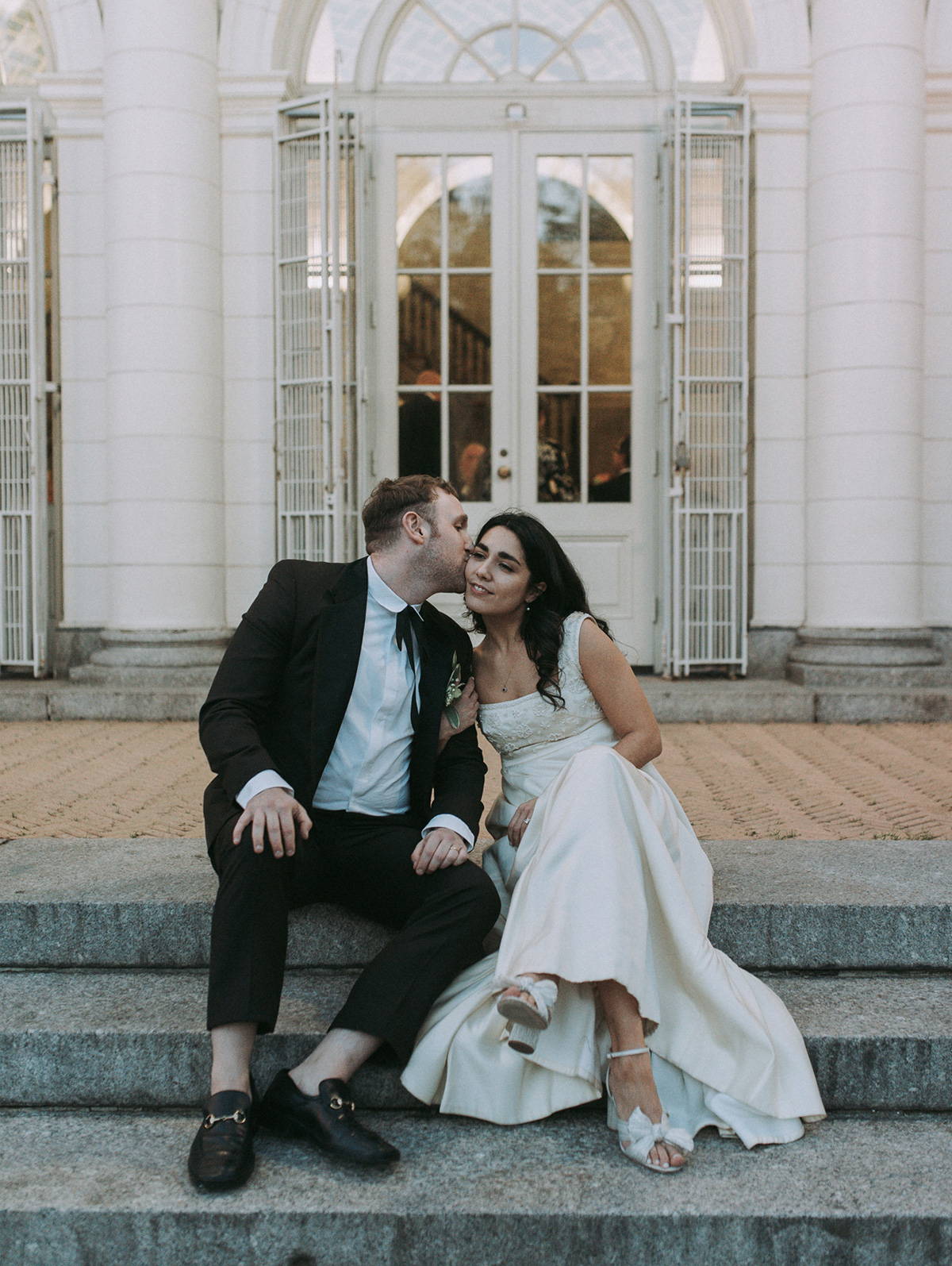 "After a very difficult and uncertain year, we learned in March that restrictions in NYC were letting up for weddings and events, and got our long-awaited green light from the venue with many special precautions in place. That being said, our planning process was abbreviated and we truly focused on the details that would help tell our story in the most honest way. While not all of our overseas family & friends could join us, we felt so grateful to have been able to have our wedding when originally planned."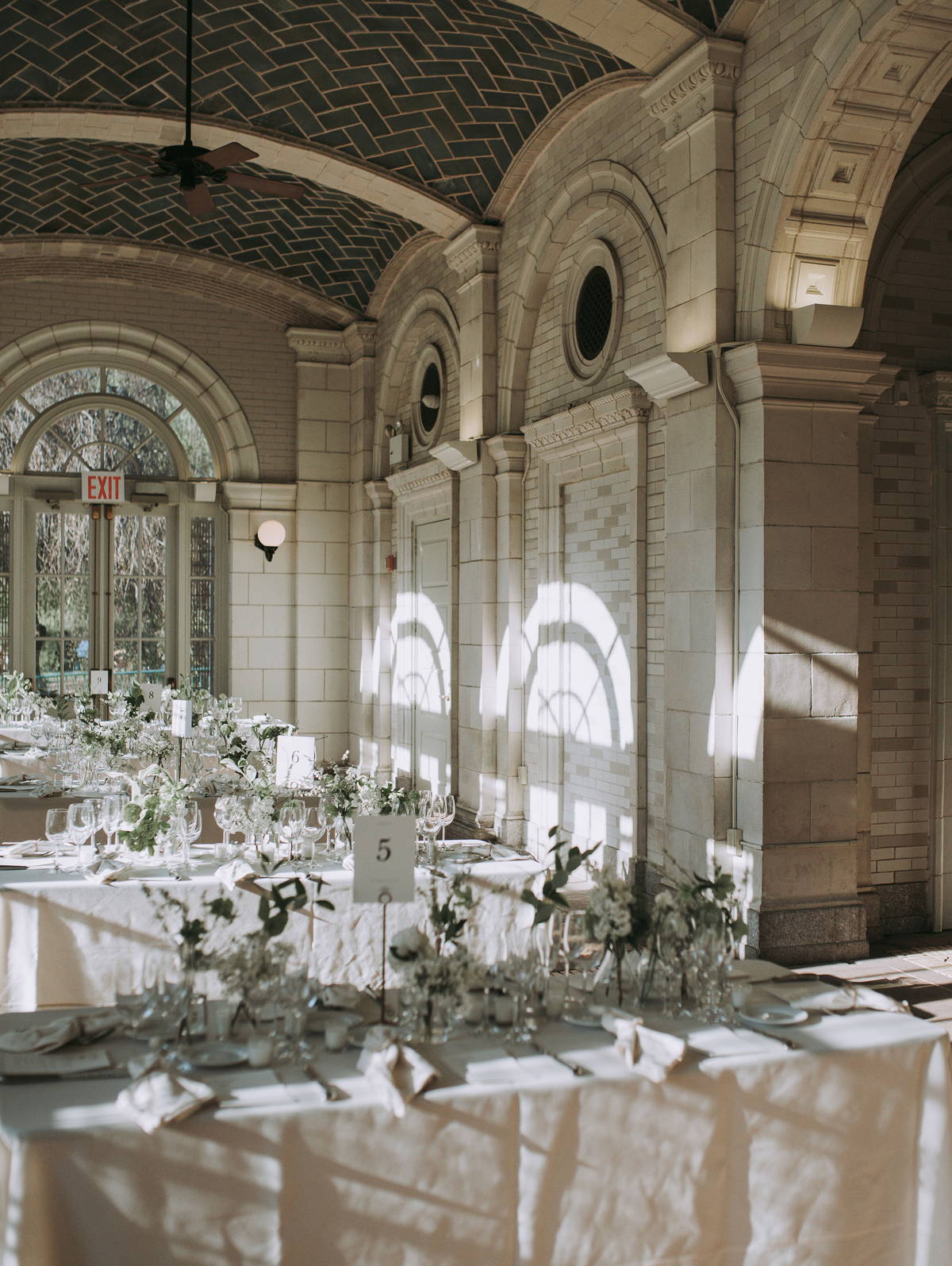 "It was also important for us to work with local small businesses to support our day and provide the personal, intimate environment that we were aiming for. Throughout the process, we were focused on making sure that the day felt organic to how we present ourselves to the world every day, choosing vendors and experiences that we felt would reflect that ease to our guests. Early on in the process, we hired a former FIT classmate and friend of mine, Keri Shean to be our photographer (along with her partner, Mariah of Sage Design Co.) who provided the most amazing, fun and calming presence."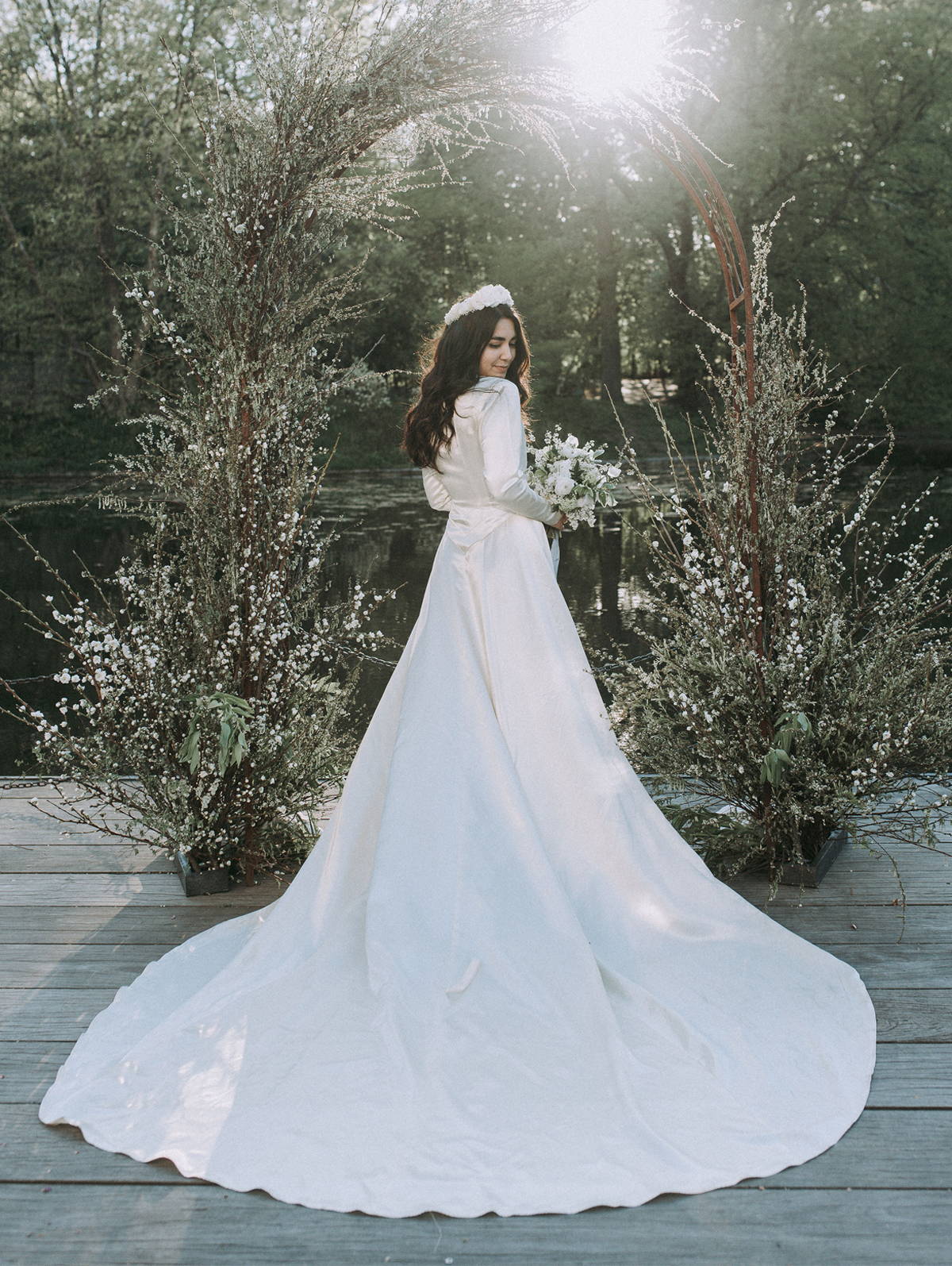 "As a fashion professional and vintage fiend, I knew that I didn't want to shop off-the-rack for my day. I was lucky enough to know of an incredible women-owned small business based in Cape Cod where my parents are located, Vintage in Vogue Bridal – where I fell in love with 2 vintage dresses from the 1940s & 1960s. Jessica, the bridal shop owner and designer, was incredibly knowledgeable on the history and intended fit for each gown and made the experience so memorable. Their boutique is organized by decade – truly a vintage lover's dream!"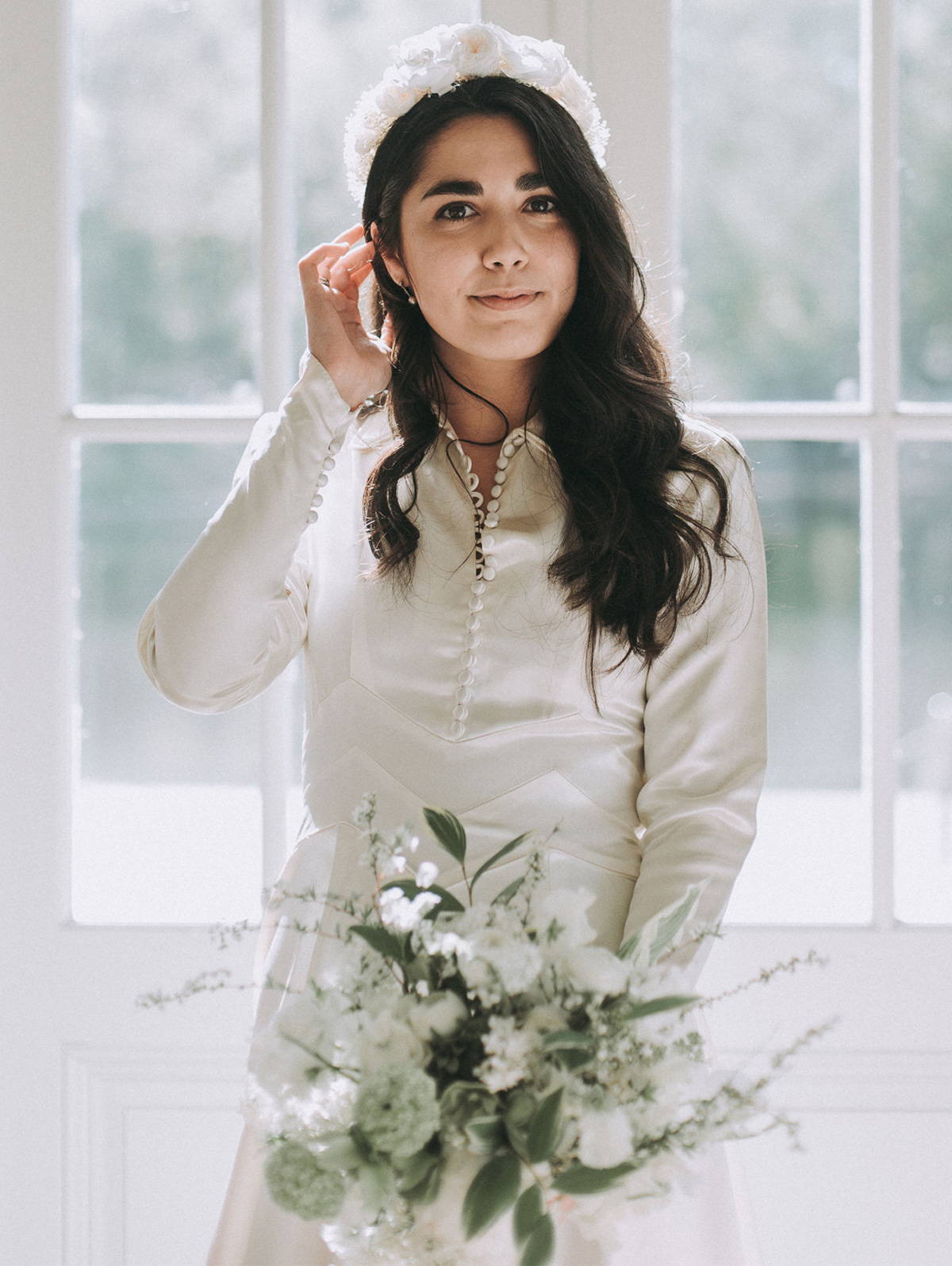 "For our florals, I stumbled upon Liza Lubell from Pear Tree Flowers after one of the many hours scouring Instagram for inspiration – her stunningly unique arrangements and ability to pivot her business throughout the pandemic inspired me and we instantly hit it off when we connected. Liza and her team took our wishes & aesthetic preferences and ran with them – creating the most beautiful & ethereal floral arch for our ceremony, understated bouquets and low-profile table settings to really let the architecture of the venue sing."
"One of our most favorite parts of the day was seeing how the city came alive around us to join in our celebration!"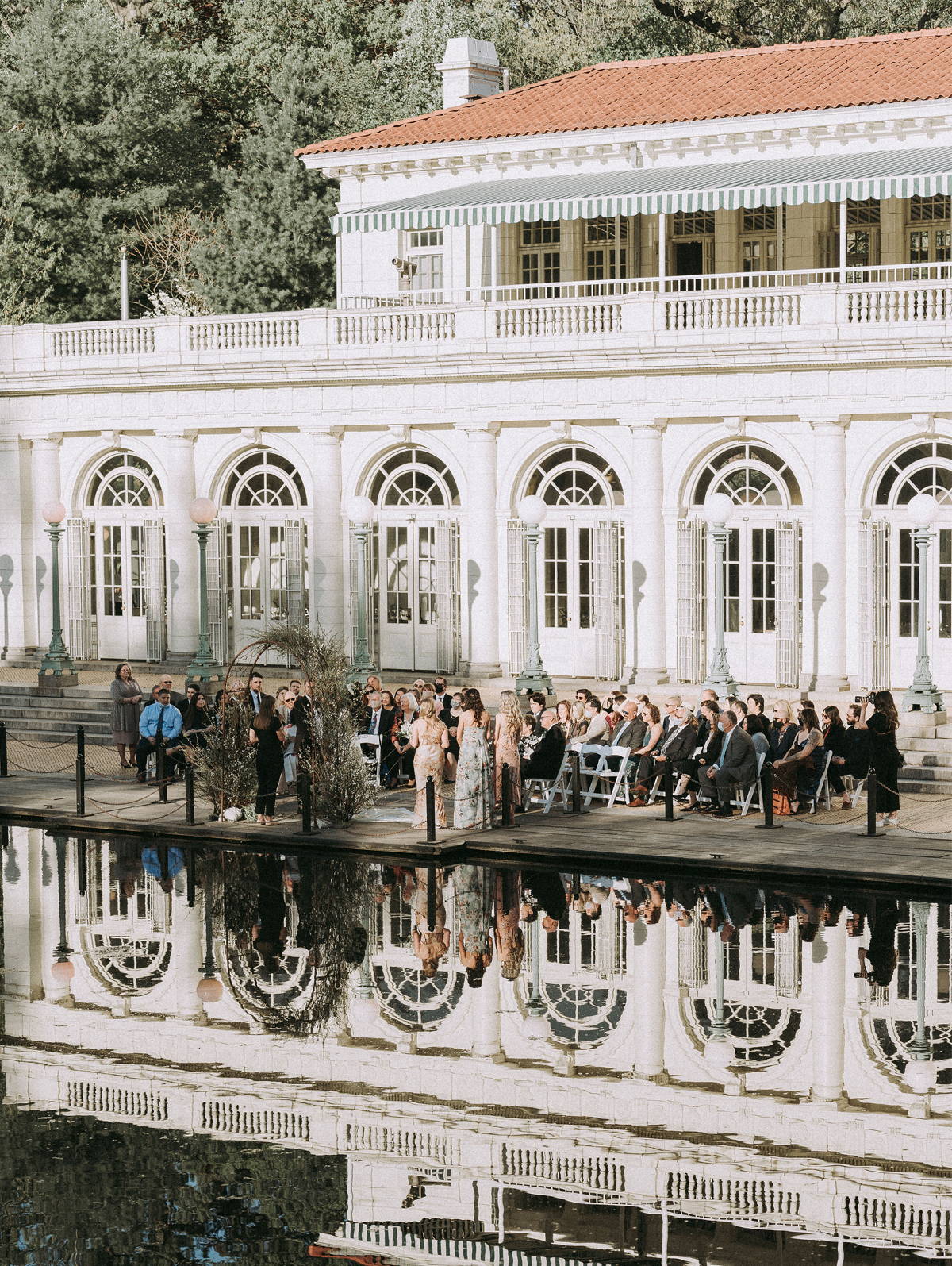 "One of our most favorite parts of the day was seeing how the city came alive around us to join in our celebration! Our ceremony was set on the dock of the boathouse, with 75 of our closest family and friends gathered around to hear our custom ceremony by Liz Rae and personalized vows. After the ceremony, our guests were welcomed for cocktail hour on the patio to enjoy the sunset and ambiance, before being led in for dinner and dancing."