Held in the bride's hometown of Charleston, South Carolina, Caroline and Charlie's Christmas ceremony was replete with meaningful personal touches — and pleated heels for everyone in the bridal party. Here, Caroline shares the details behind the day.
Photography by Lindsey Harris Shorter
Planning Services by Haley Kelly Events
"My family has deep roots in Charleston, and I always knew that I would get married there — the only question was 'where?' When we got engaged, I told my fiancé, Charlie, that I felt strongly about picking a place that was both beautiful and meaningful. Our venue Ashley Hall is a private all-girls school that I attended for twelve years, along with my sisters. I have so many fond memories there and knew it was the perfect place for us."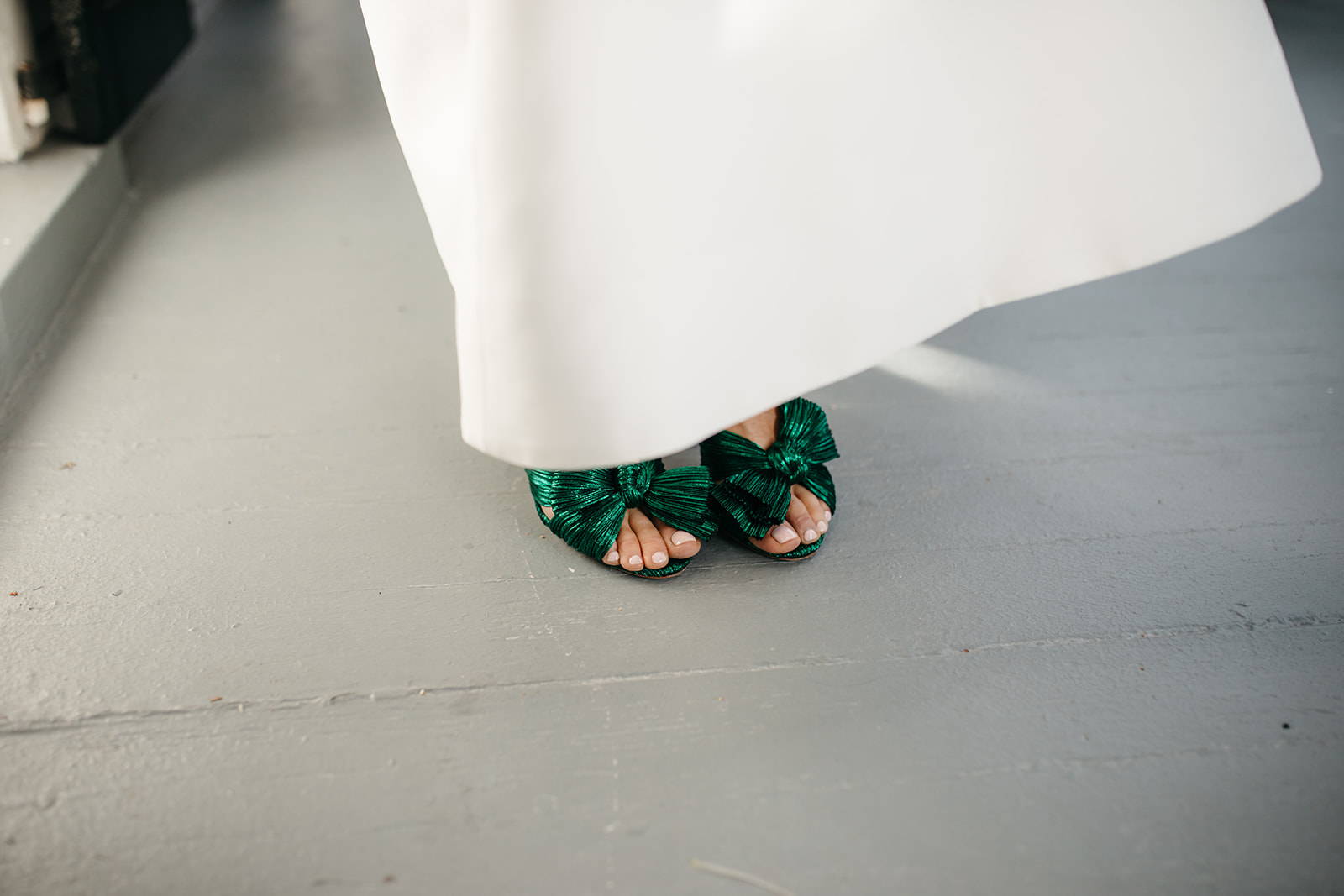 "I have always been a huge fan of Loeffler Randall shoes not only because of the chic timelessness, but most importantly the comfort, which is huge in my book! My sister Catharine introduced me to the Camellia heel a few years back and I became obsessed. When I saw that they came in metallic Emerald, I couldn't resist for our Christmas wedding.
"My bridal party was very small, just my sisters and my sister-in-law, and I allowed them to choose their own outfits. Naturally they all jumped on the Camellia bandwagon, and next thing you know we are all matching on my big day!"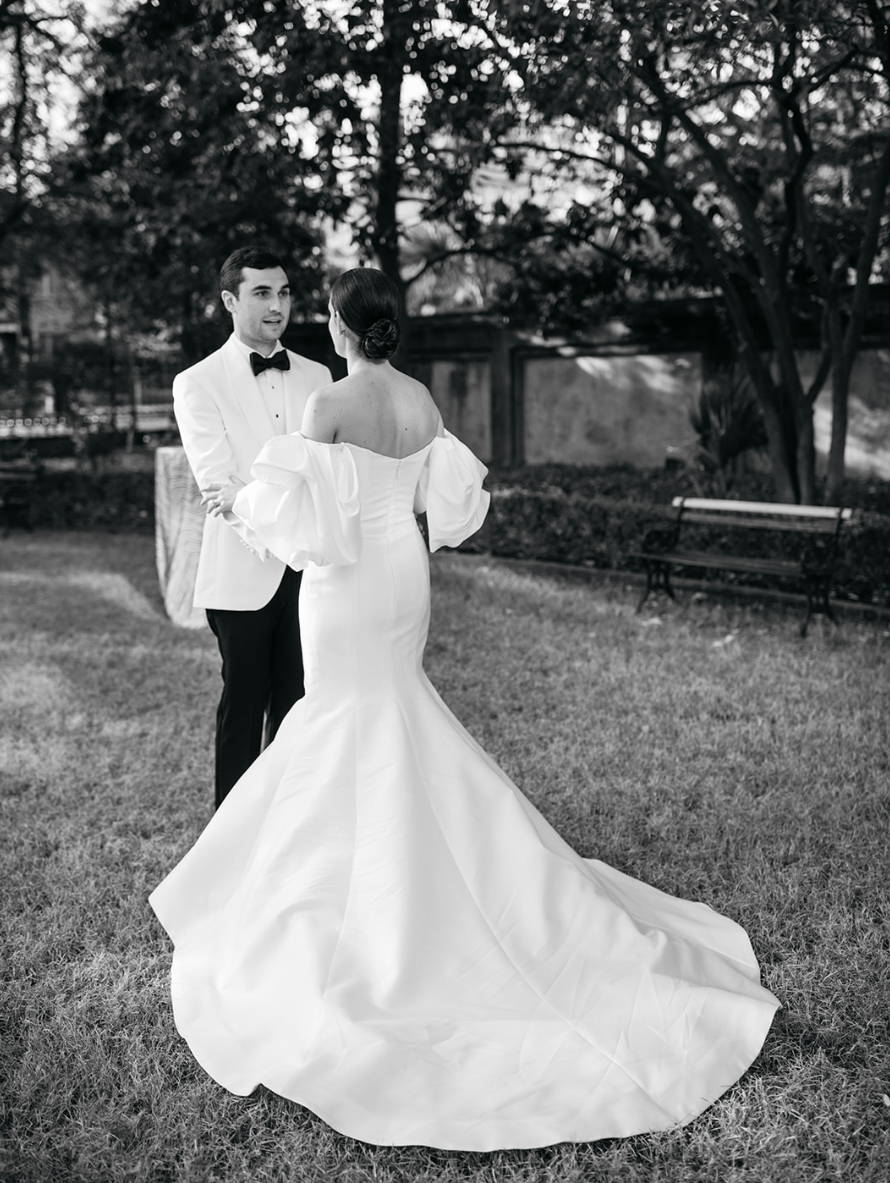 "As a winter bride, I always envisioned myself wearing tailored lace sleeves, exactly like my mom on her wedding day. Monique Lhuillier in NYC had my dream dress. I went with my sister, Lili, and my best friend, Lucy, to try it on in person. The minute I stepped into the showroom, I laid my eyes on a totally different silhouette — a crisp, puffy-sleeved dress, completely different from the style I'd set my sights on. Next thing I knew, I was walking out with it, and I wouldn't have it any other way!"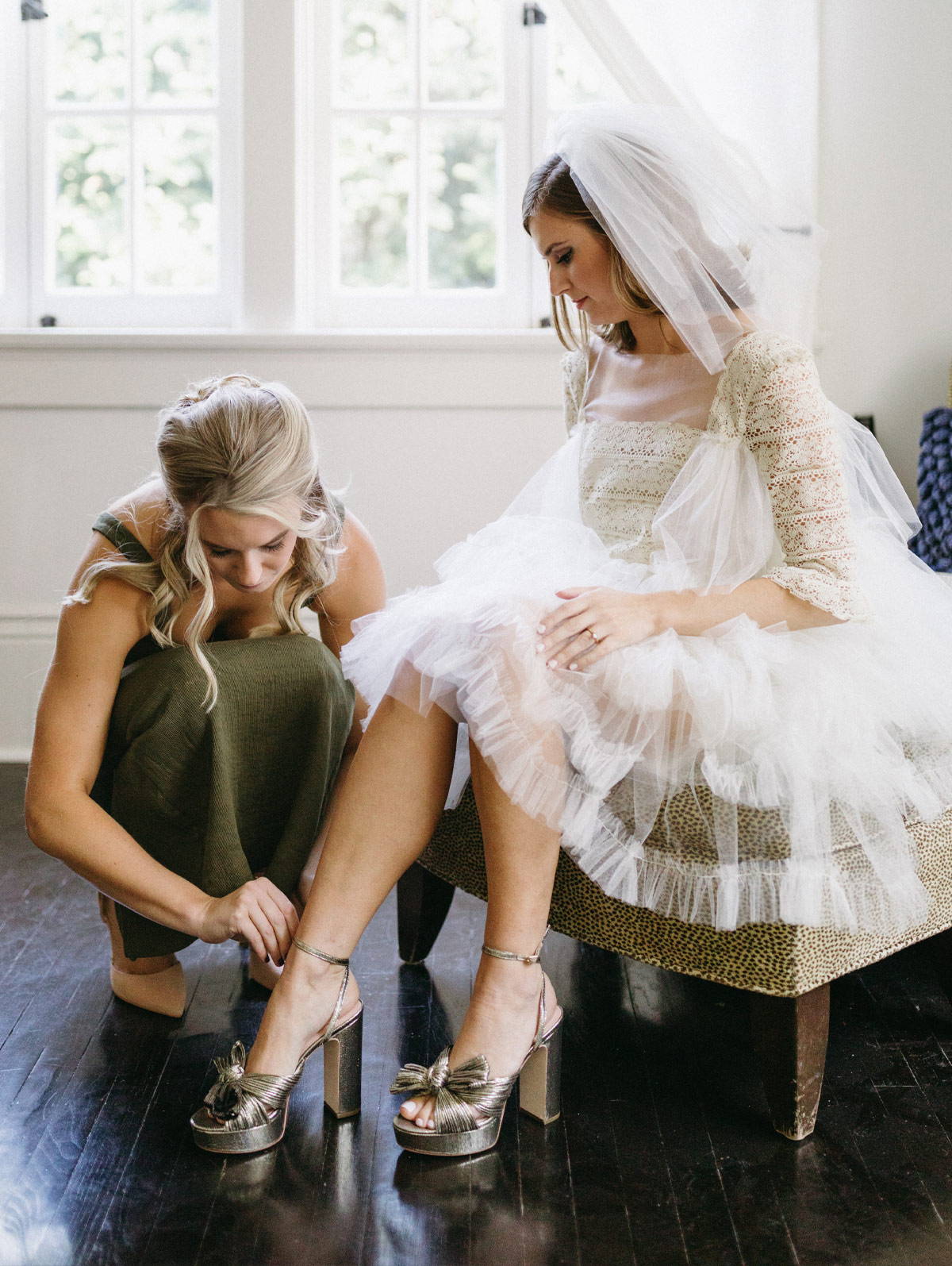 "As an interior designer, I had a strong vision of the elements for our Christmas wedding. I wanted to stay away from the stereotypical 'winter wonderland' aesthetic and create something that was whimsical yet tasteful. For me that was the upside-down Christmas tree we had over the bar. It almost felt like a sculpture, donned with both velvet ribbon and silver tinsel. It felt unique, but still very festive and fun."
---
"The whole night was not only the most fun party ever, but was both surreal and emotional."
---
"My dear friend Lucy McMahon is a very talented artist, and it was so special to have her involved in the planning process. She designed amazing matchbooks decorated with a drawing of our dog Teddy, which we kept at the bar for our guests to take home — super fun!"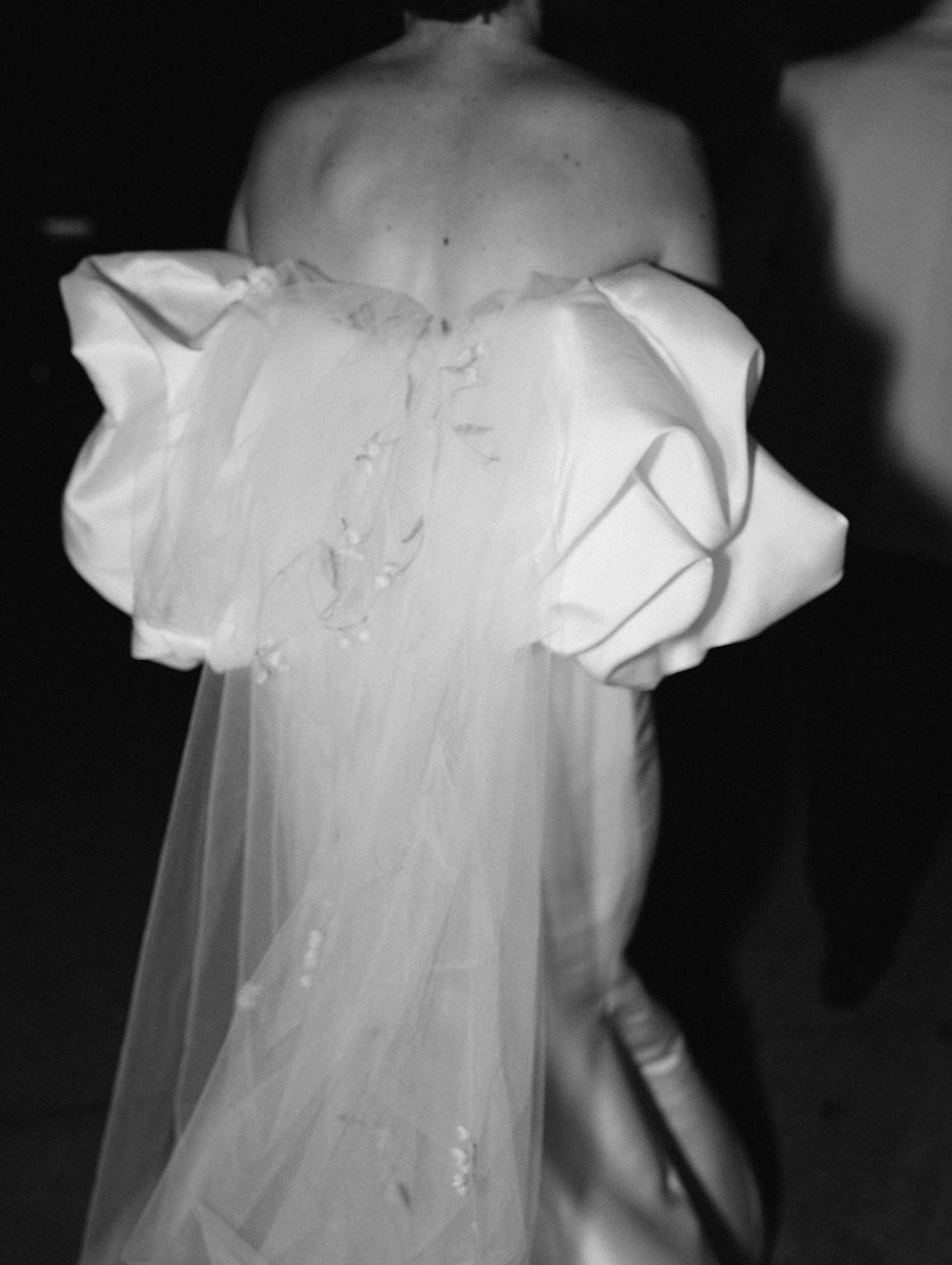 "The whole night was not only the most fun party ever, but was both surreal and emotional. We had all our best family and friends in one place celebrating our union, and we ended the night with a solo dance to one of our favorite Frank Sinatra songs, 'My Way.' That will forever be the most special memory with my best friend."