Art Objects with Anamaria Morris

The mind behind All Kinds, Anamaria Morris's world is one we'd love to live in — a world where the colors are bright and the bows are big, overflowing with whimsy and joy. We had the pleasure of spending a day with Anamaria (and her dog, Wendy) in her South Slope apartment, where she shared her latest projects, inspirations, and her neighborhood favorites, self-styled in pieces from our summer collection.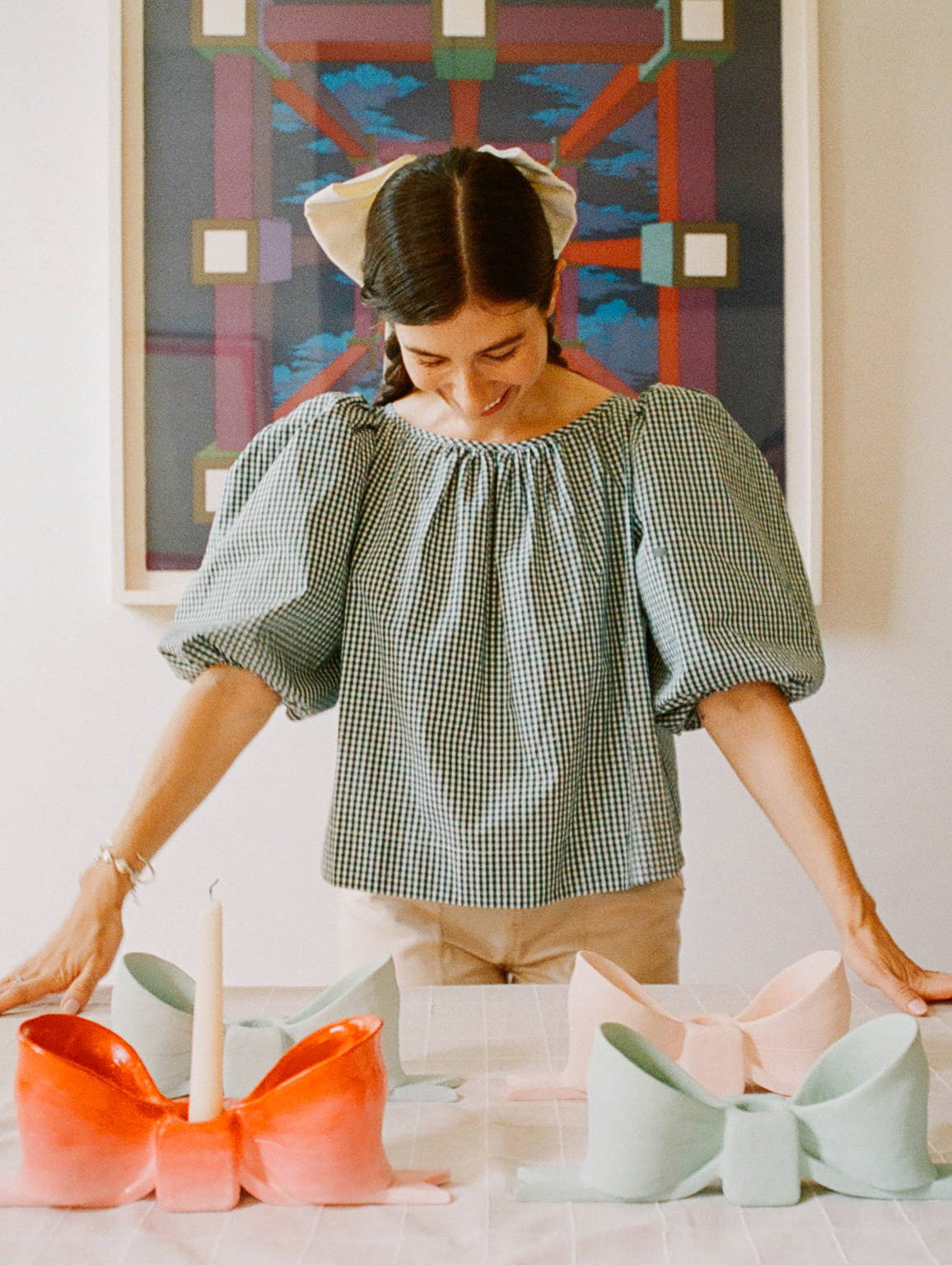 "There is definitely a correlation between my personal style and my work. Nothing beats a strong color combination, and finding one that makes me happy is one of my favorite parts of working on a piece or getting dressed. Sometimes I'll even dress in the same colors as the piece I'm working on without meaning to (although I did mean to match the pink hand mirror I recently made to my new favorite Mimi dress!) I like to feel put together while incorporating playful elements, like a colored sock, and I like when an outfit feels cohesive — I often match my hair accessory to my bag, shoes, or socks. My aesthetic is pretty feminine, and downright girlish when it comes to accessories and shoes (I live in my Leonie flats). I've been told my work can evoke a certain nostalgia for girlhood."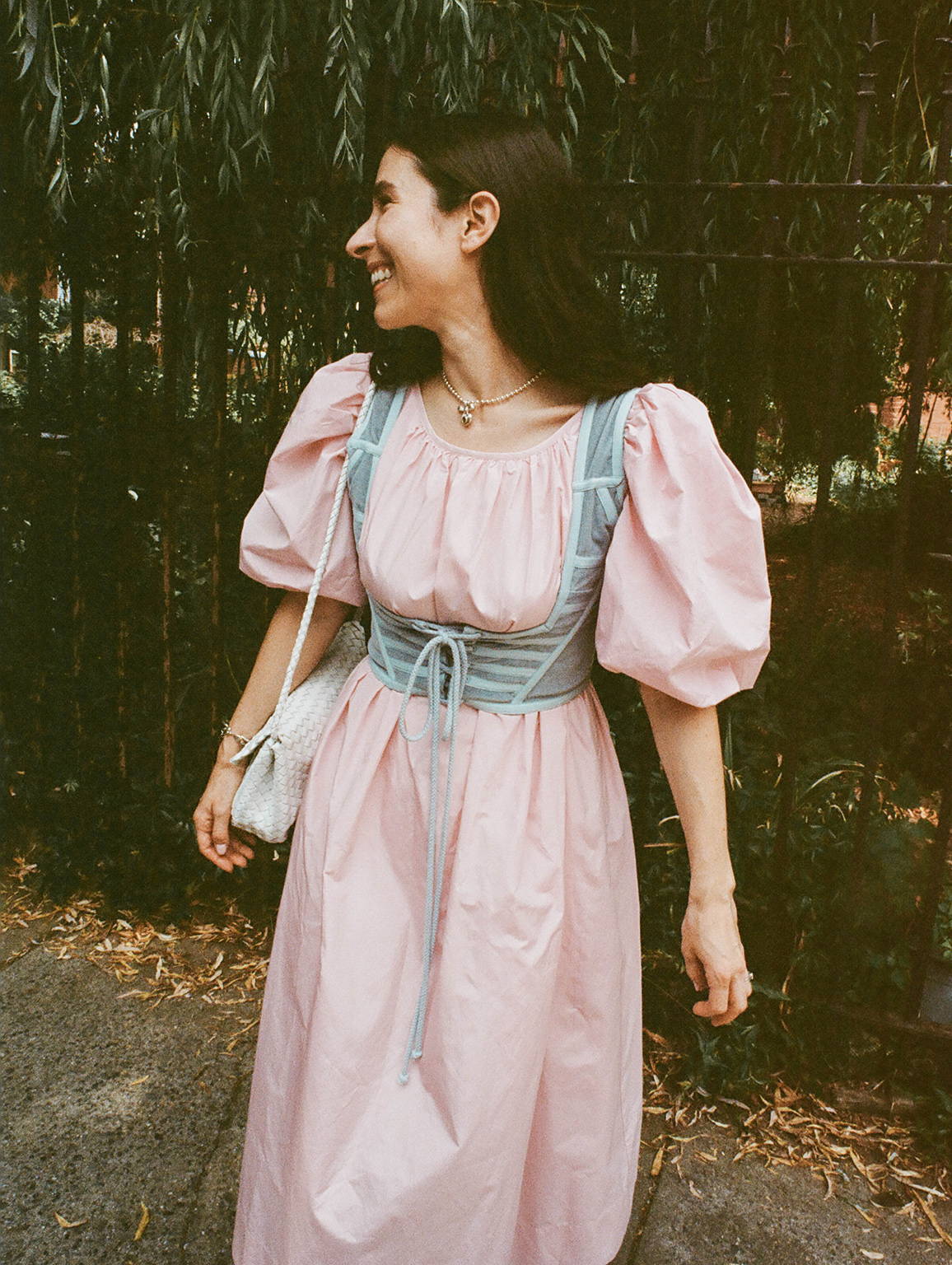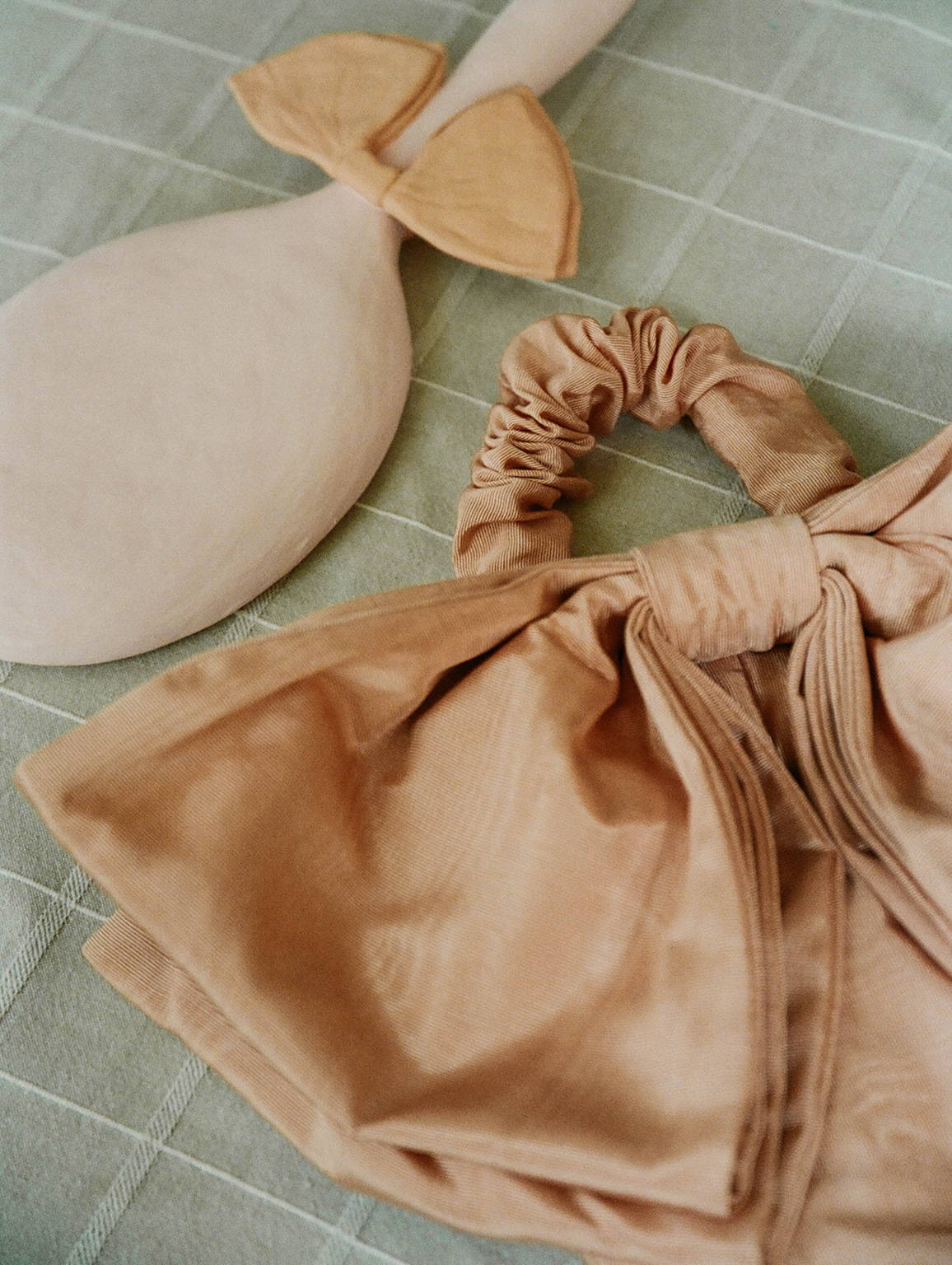 "My best ideas usually click into place during unexpected moments when my mind is at rest. A few of those recent moments involved a flower I passed on a walk, a perfect detail on a piece of clothing, and a good color combination in an old animated film. I try to stay open to those little sparks and take note of them. I also love doing visual research and save up reference images like a little bank to refer back to at times when those moments of inspiration just aren't coming to me. I have lots of old magazines and books and I peruse online museum collections and of course places like Pinterest and Flickr."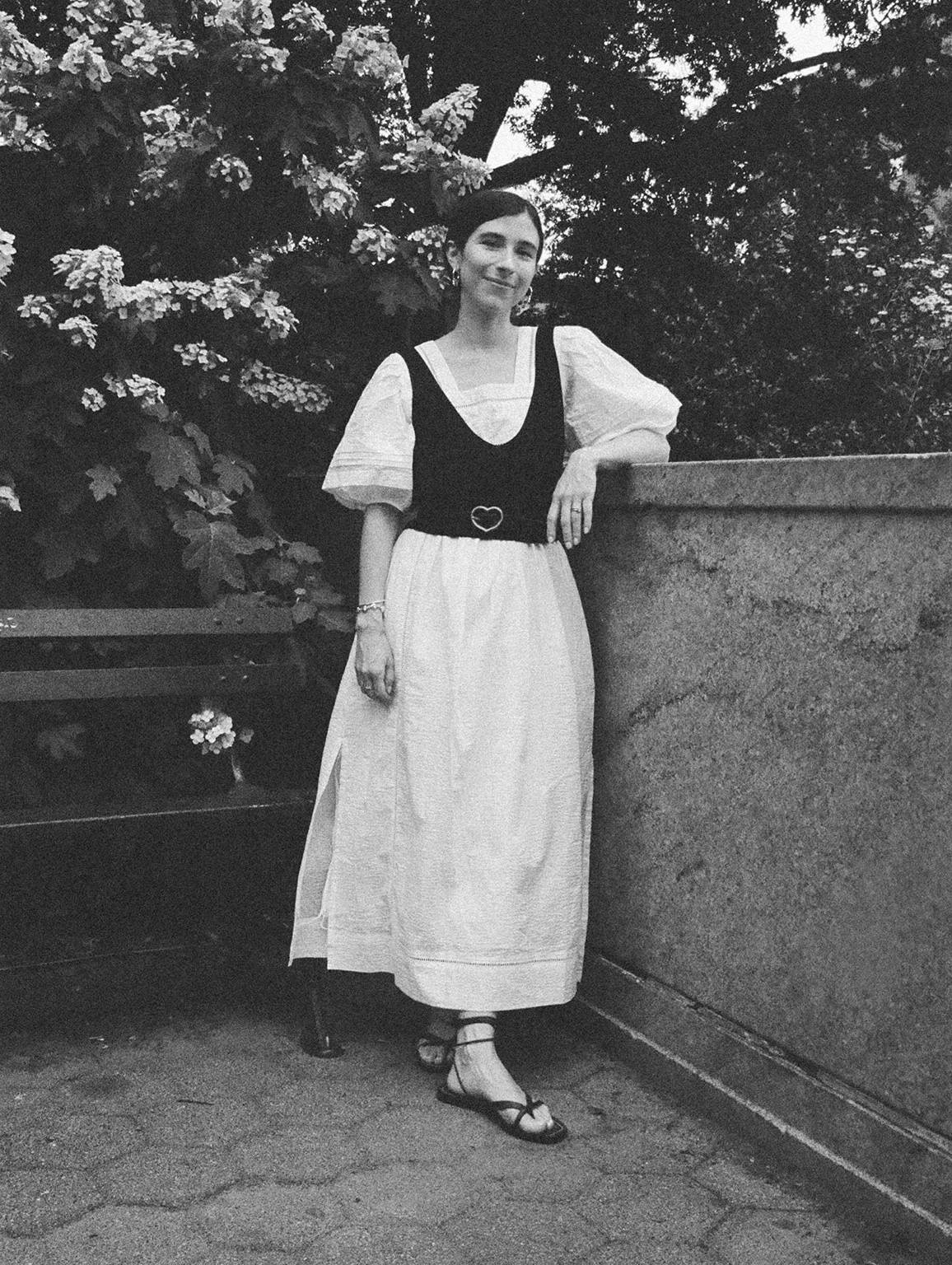 "I do my best work very early in the morning with a cup of PG Tips or late at night post-dinner. I usually start pieces during those times and save the less creative parts of the process, like building or rolling out the clay, for the middle of the daytime. I listen to a lot of books and podcasts while I work and save music or phone calls for walk breaks. I usually spend a while collecting visual references and drawing little loose sketches of an idea before I start making anything. I'll also spend a lot of time imagining the piece and all the colors and details I want to include. I sort of start to become obsessed with the idea which can be a good or bad thing depending on if I can actually successfully make it the way I've been imagining it…"
"I feel all of my pieces represent me at the moment in time I was working on them. It sounds corny but I think right now the wall tulip I recently made would be a good one—sometimes I'm a wallflower and sometimes I'm a Big Bow."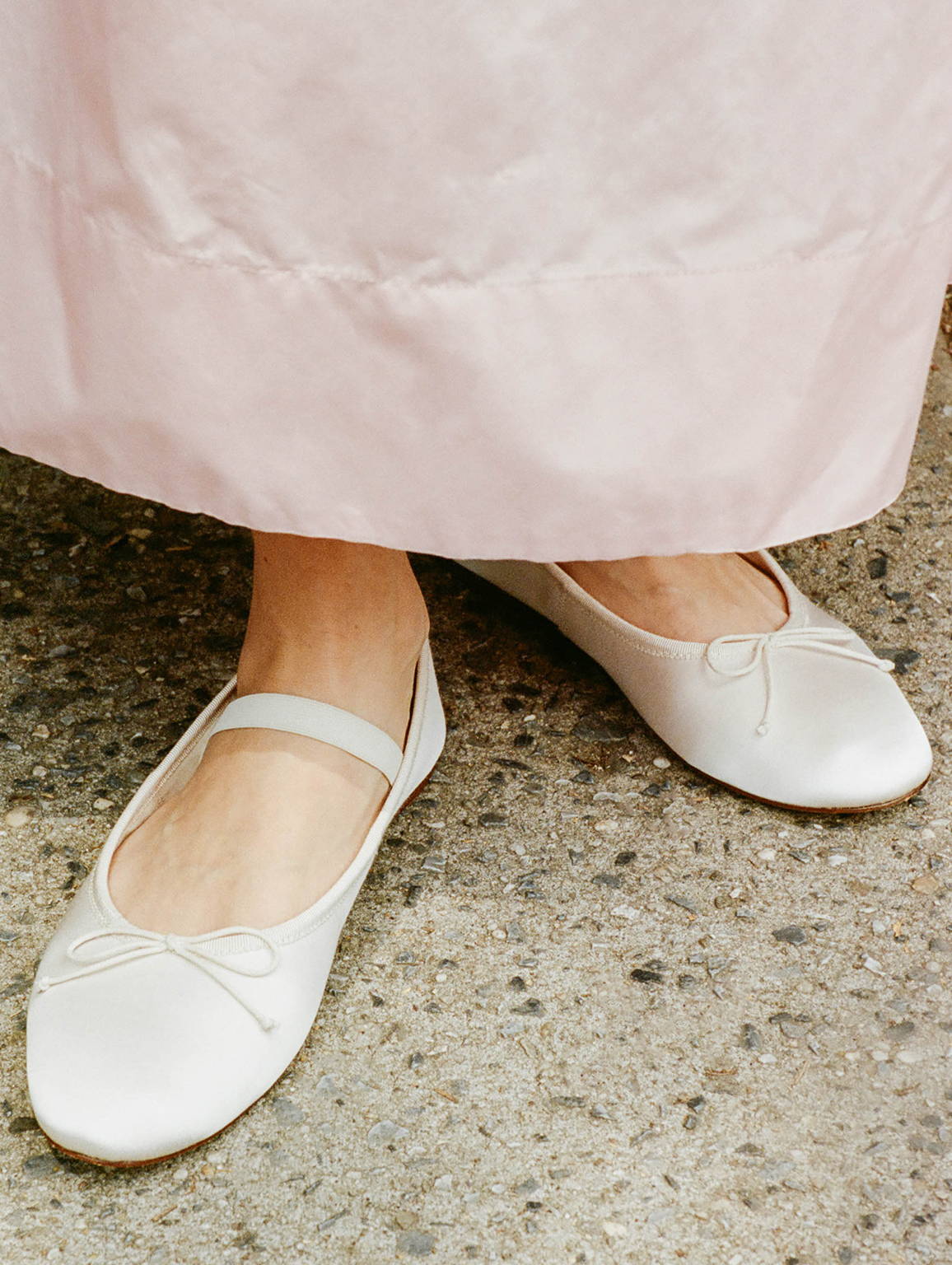 Some helpful advice I've received and things I try to keep in mind:

1. Prioritize the work and set goals for yourself
2. Make sure that what you're making interests and excites you and that you're not doing it for other reasons
3. Remind yourself that while it can be really inspiring to look around at what others are making, comparison is not productive
4. Ask a friend whose opinion you trust for advice if you're feeling stuck
5. Most importantly, don't let perfect be the enemy of good (it takes a lot of good to get to perfect and anyways perfect is boring and that's coming from a perfectionist!).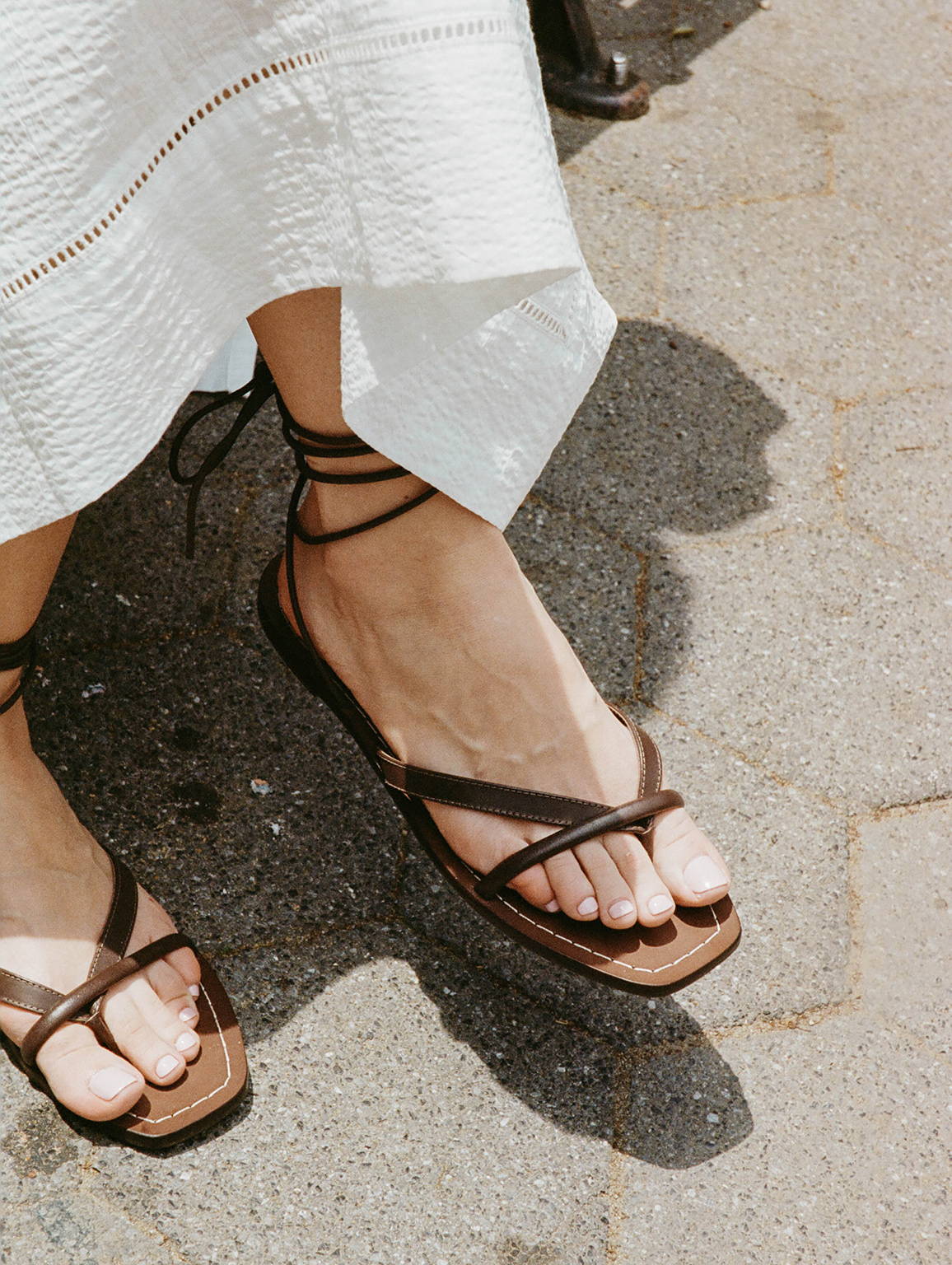 On Neighborhood Favorites
The best days in South Slope always involve the park and a blanket with good snacks or a long walk with my dog Wendy. Maybe on the way there, I would pick up a book from Community Books or Troubled Sleep and a tea and scone from WINNER. For dinner I love the ramen at Danbo and I also love the movies so maybe end the night at Nitehawk.