Planning for an outdoor ceremony in the midst of a historic Austin freeze, Frannie and August's wedding was special from the start. Here, Frannie shares the story behind her breathtaking celebration at Prospect House, complete with technicolor florals, sprawling Texas views, and our rhinestone-studded Shay heel.
Photography by Amber Vickery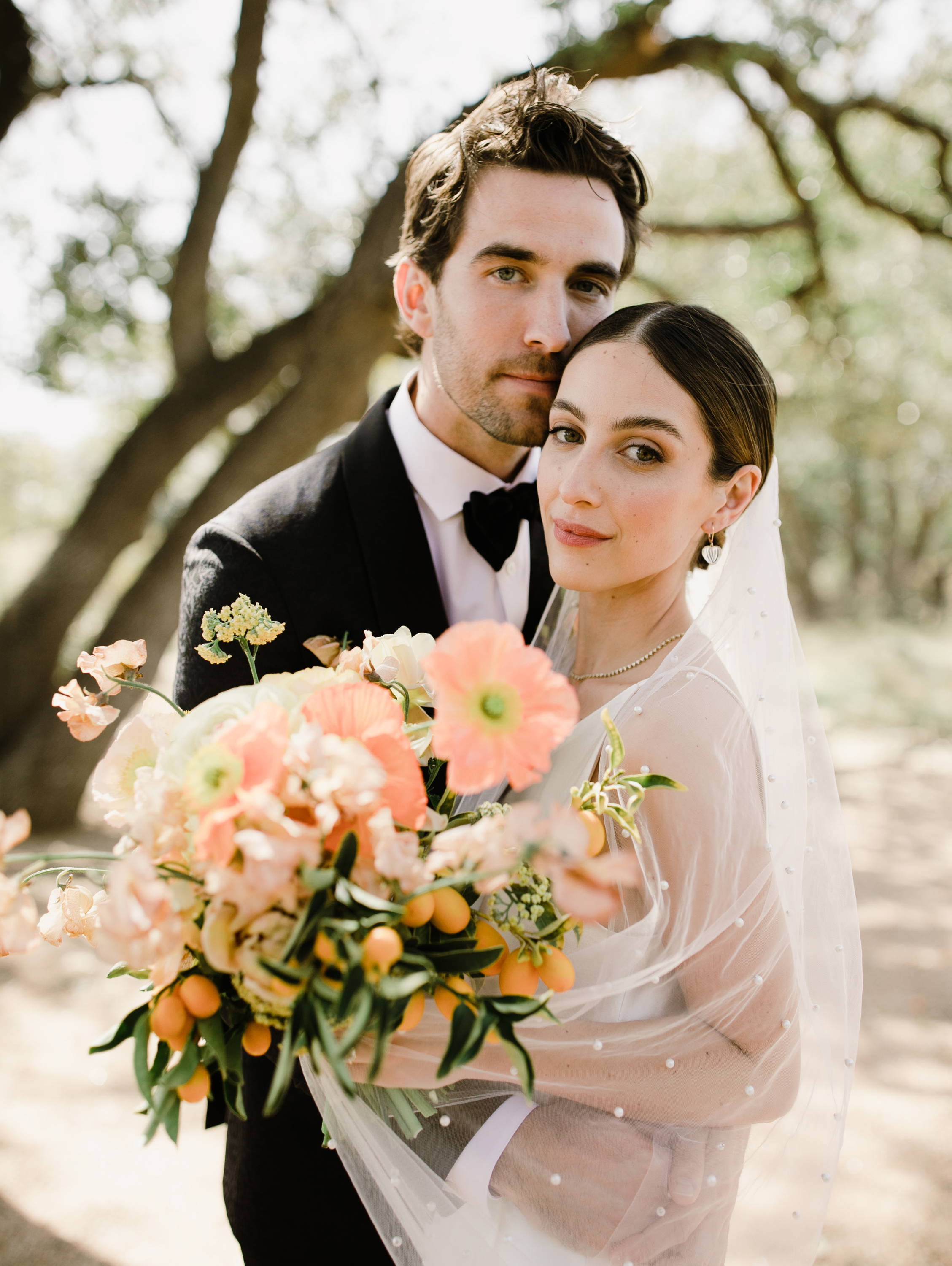 "We toured about eight places in Austin, right after the unexpected freeze and snow storm in February of 2021. We knew we wanted to get married outside so we had to use our imagination a bit. August and I were immediately drawn to Prospect House, with its square frame, displaying Texas Hill Country in the background, and how it was a blank canvas for all of our colorful florals and design. It felt so warm, modern and unique."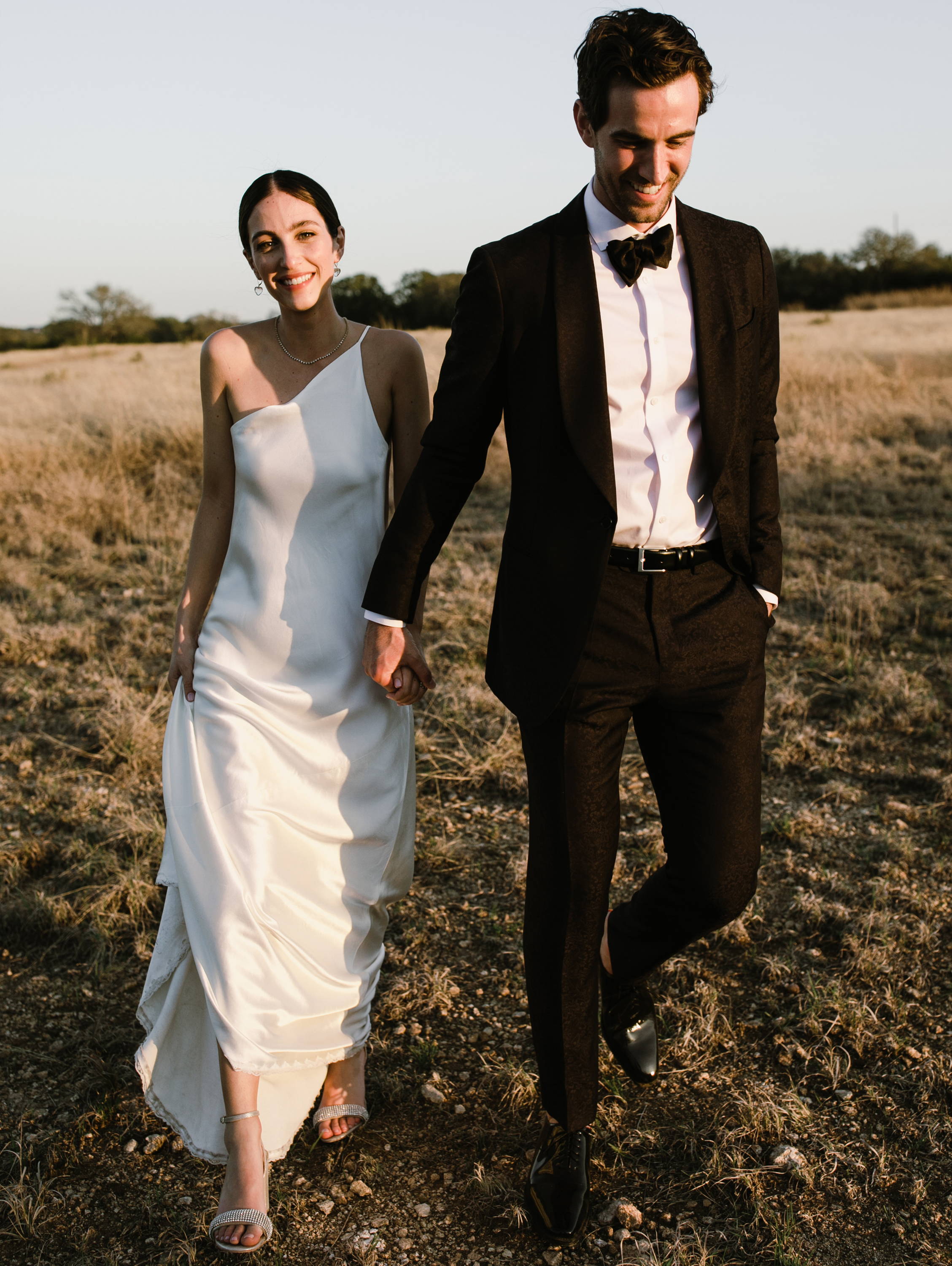 "I had been waiting on pins and needles for the Loeffler Randal bridal collection, which was coming out a month before my wedding! I ordered the Margi & the Shay and tried on both with my dress. I loved both but was drawn to how the Shay's rhinestone strap matched my necklace and ring so effortlessly. With my dress being so simple, this was the perfect pop I needed."
"The dress was designed by French atelier, A La Robe, and it was the first dress I tried on. I tried on about 15 dresses after that and they were all beautiful but were more trendy than classic — Carolyn Bessette-Kennedy's wedding dress was saved as my dress inspiration from the beginning. Getting married in Texas I really wanted something light & airy, and something I would love forever."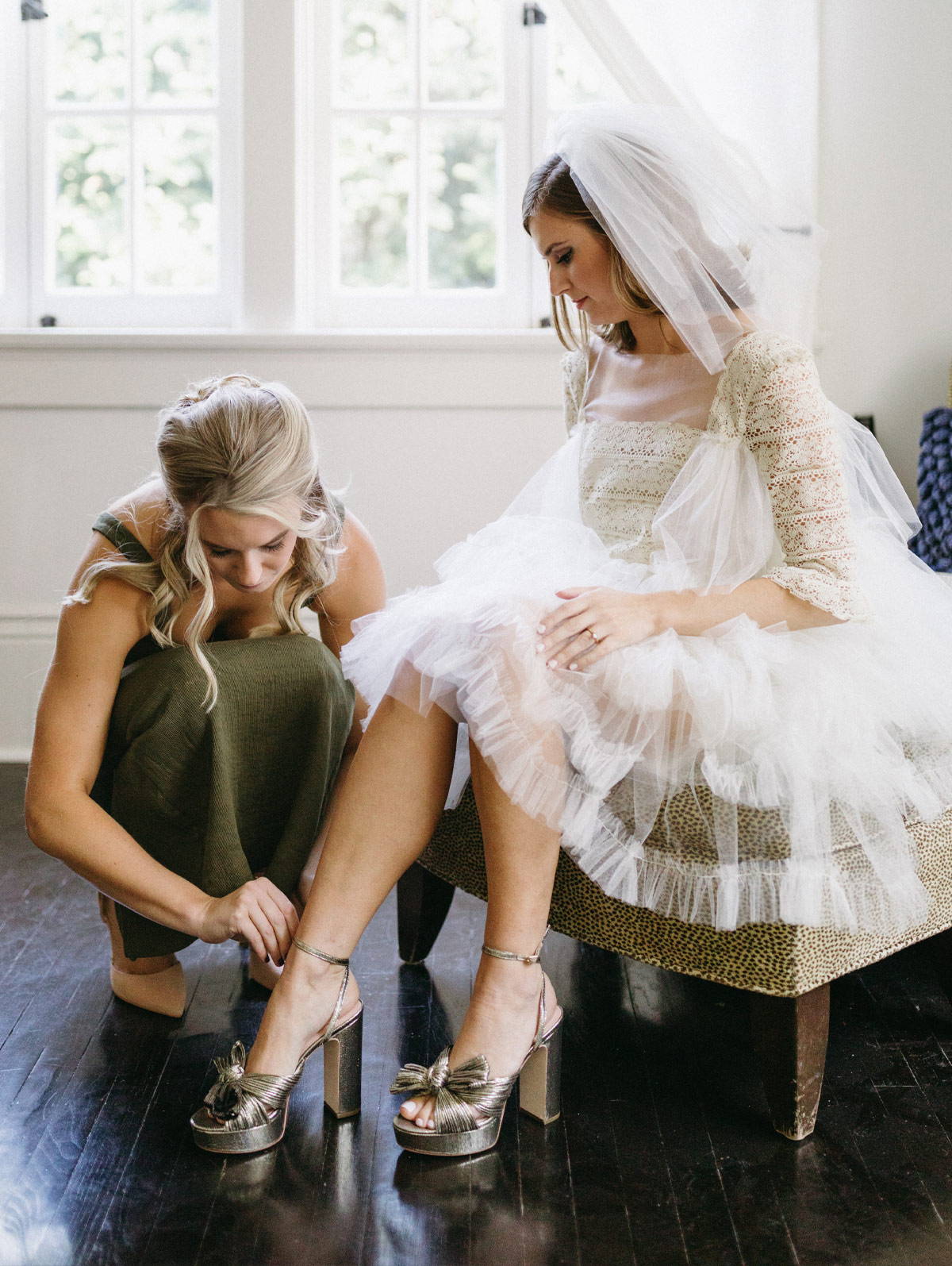 "My wedding planner Lindsay Piram was our perfect partner in the planning process. I am very visual and creative, but needed a little help with the organization piece. We also told ourselves from the very beginning to stay calm. We knew this was going to be one of the biggest days of our lives filled with adrenaline and emotion, and wanted to enjoy the moment as much as possible. We remembered to breathe, and tried as best we could to take care of our body and mind leading up to the day."
---
"It's so tough to choose my favorite moment from the day because I really loved every second."
---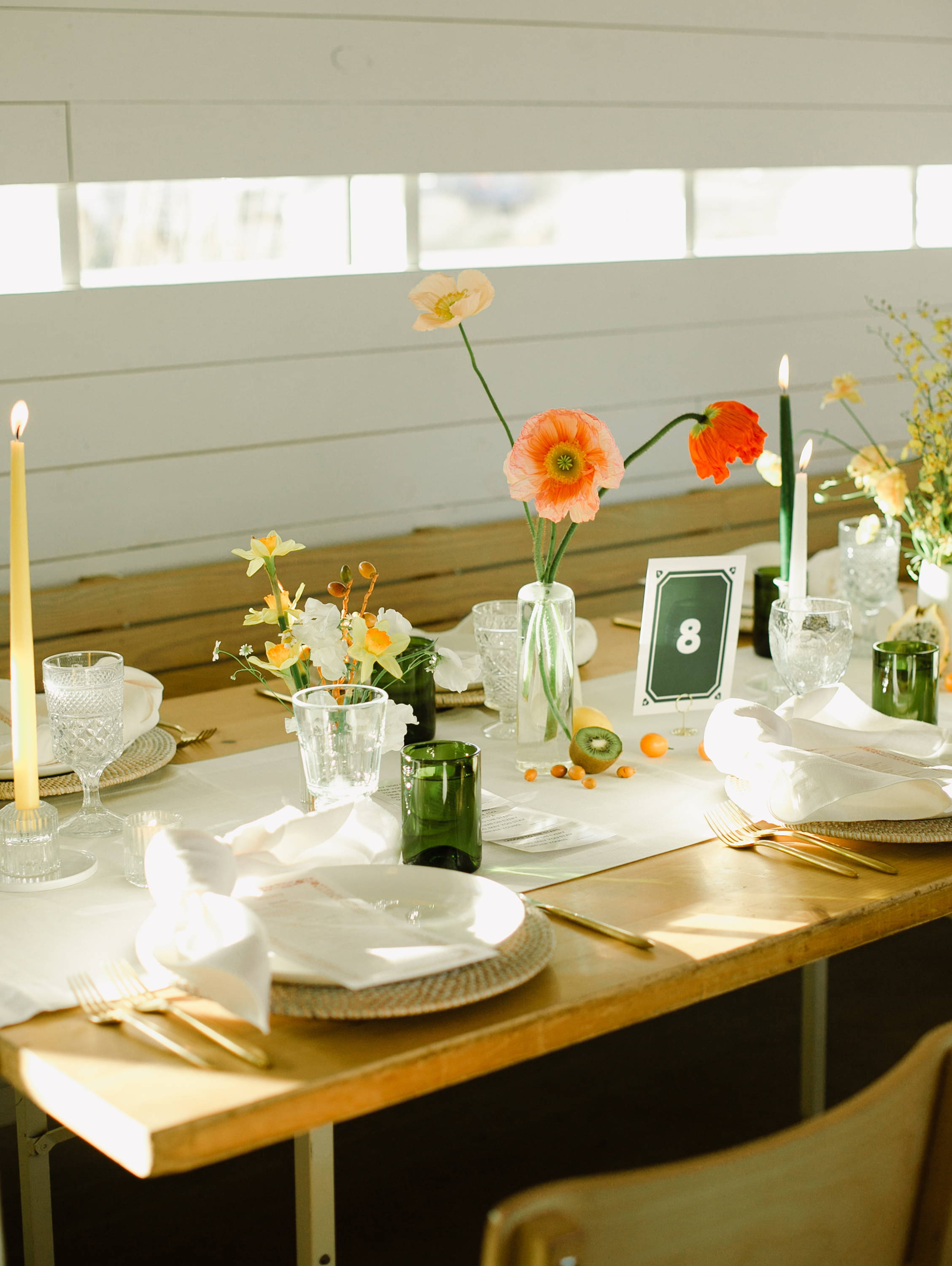 "It's so tough to choose my favorite moment from the day because I really loved every second. My mom walked me down the aisle, and my dad married us. That was incredibly special because it was so personal, and I felt so comfortable with him up there with us.
"My florals by Davy Gray were also to die for. They filled the room with so much color and joy."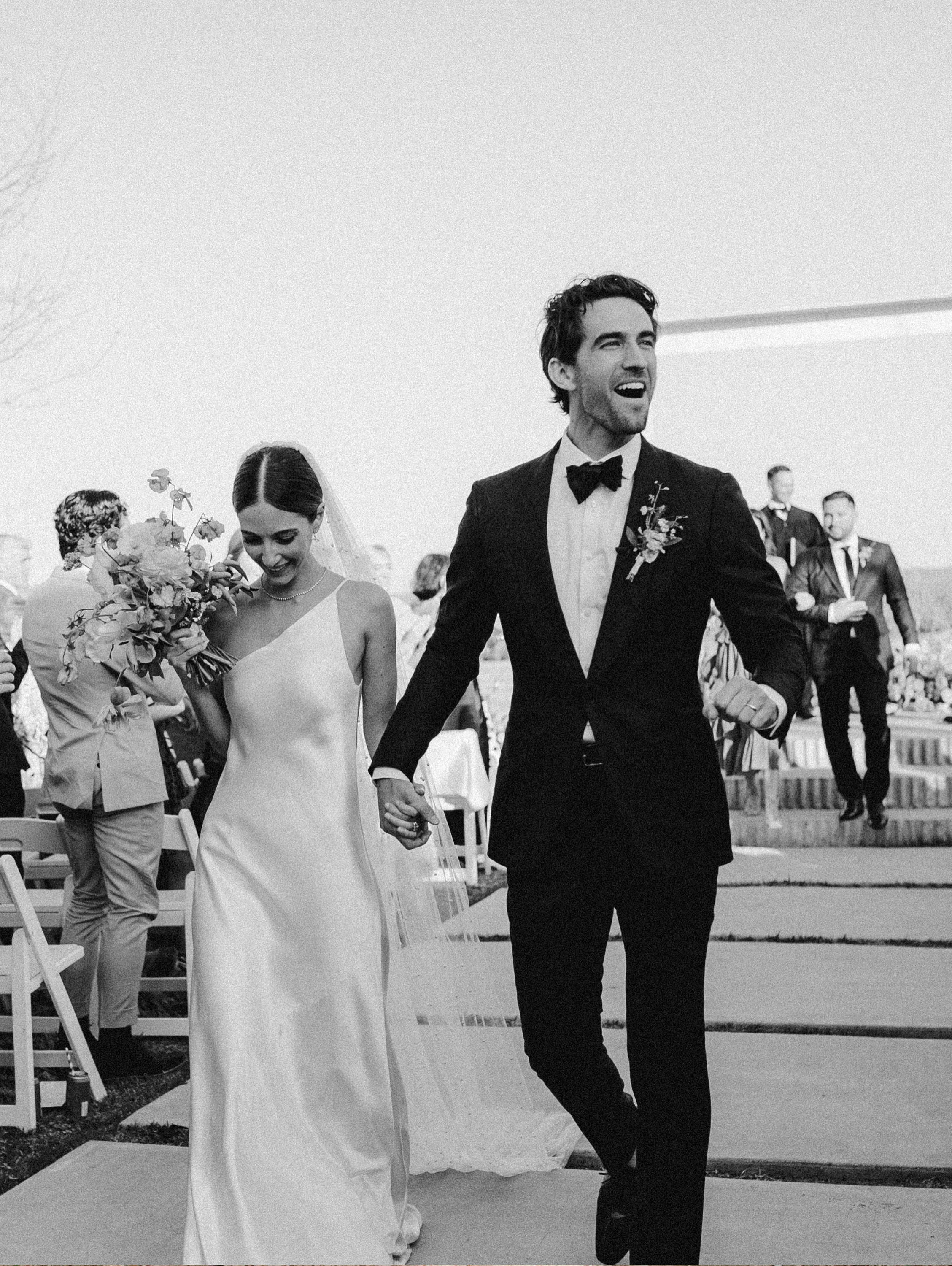 "After the ceremony, I changed immediately into my vintage white cowboy boots and a short Aje dress and we had a disco party. We didn't stop dancing for three hours, and ended the night in a huge circle singing Piano Man by Billy Joel, a Midwest tradition."