Our print designer, Aubrey, is responsible for the beautiful custom prints you see in our collections. Here, she tells us all about the making of an LR floral.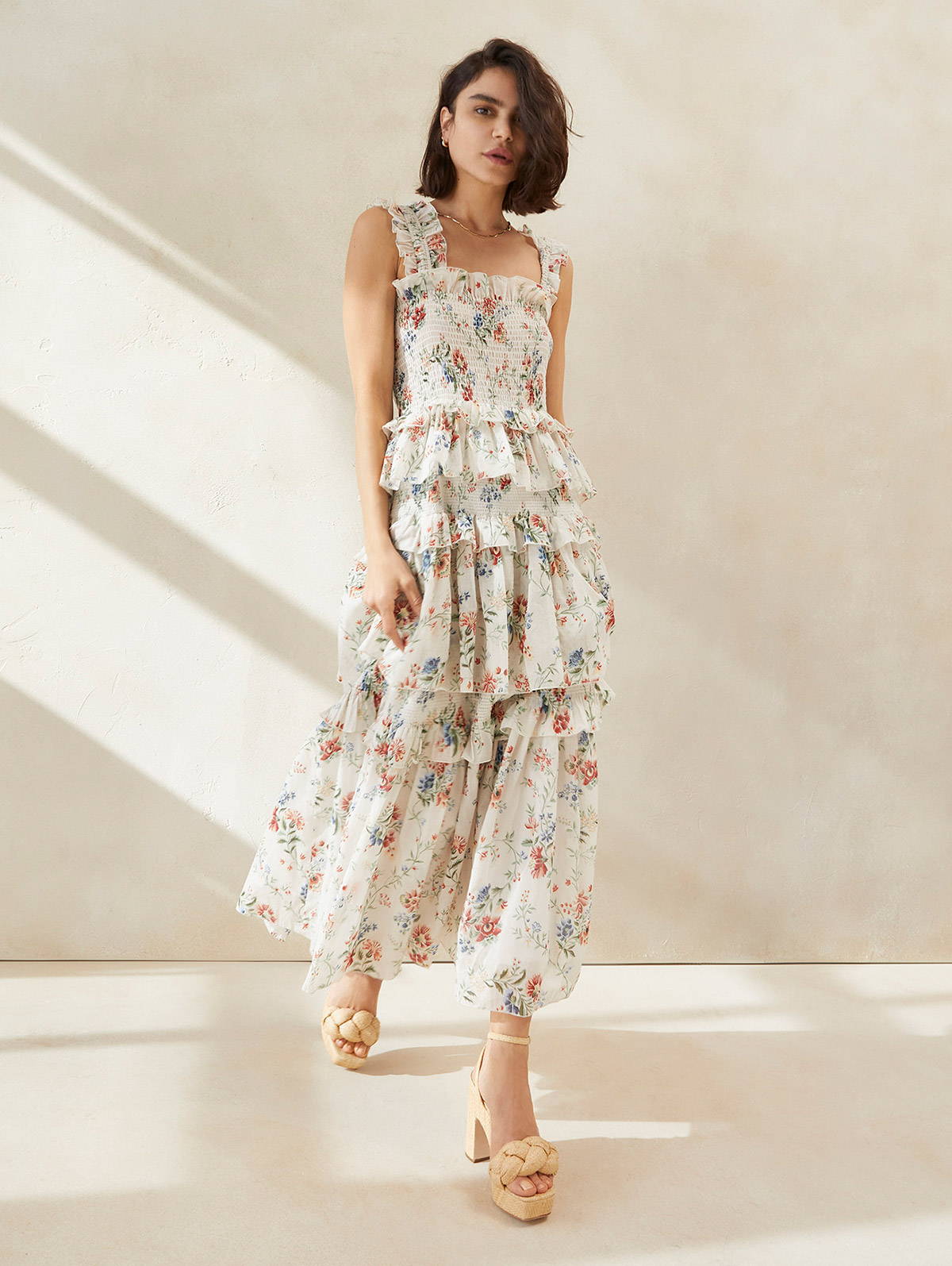 "I like to keep the prints feminine and sophisticated, and keep in mind how they will fit into the collection as a whole. I also try to think about how the print will be engineered onto a garment, a handbag, or shoes. Considering the final product helps when doing scales, looking at the open space in a print, or even creating borders from prints that can add to a product."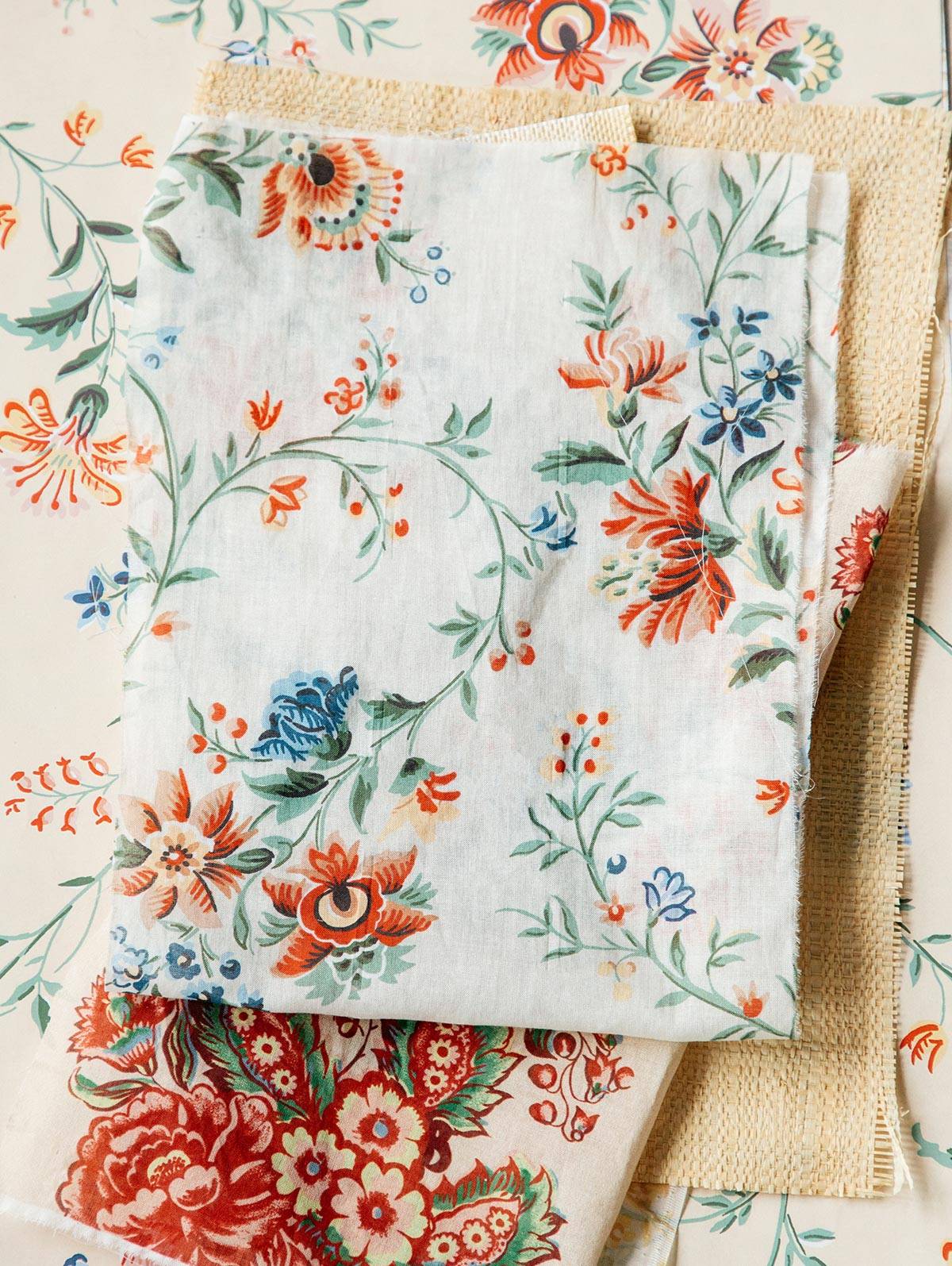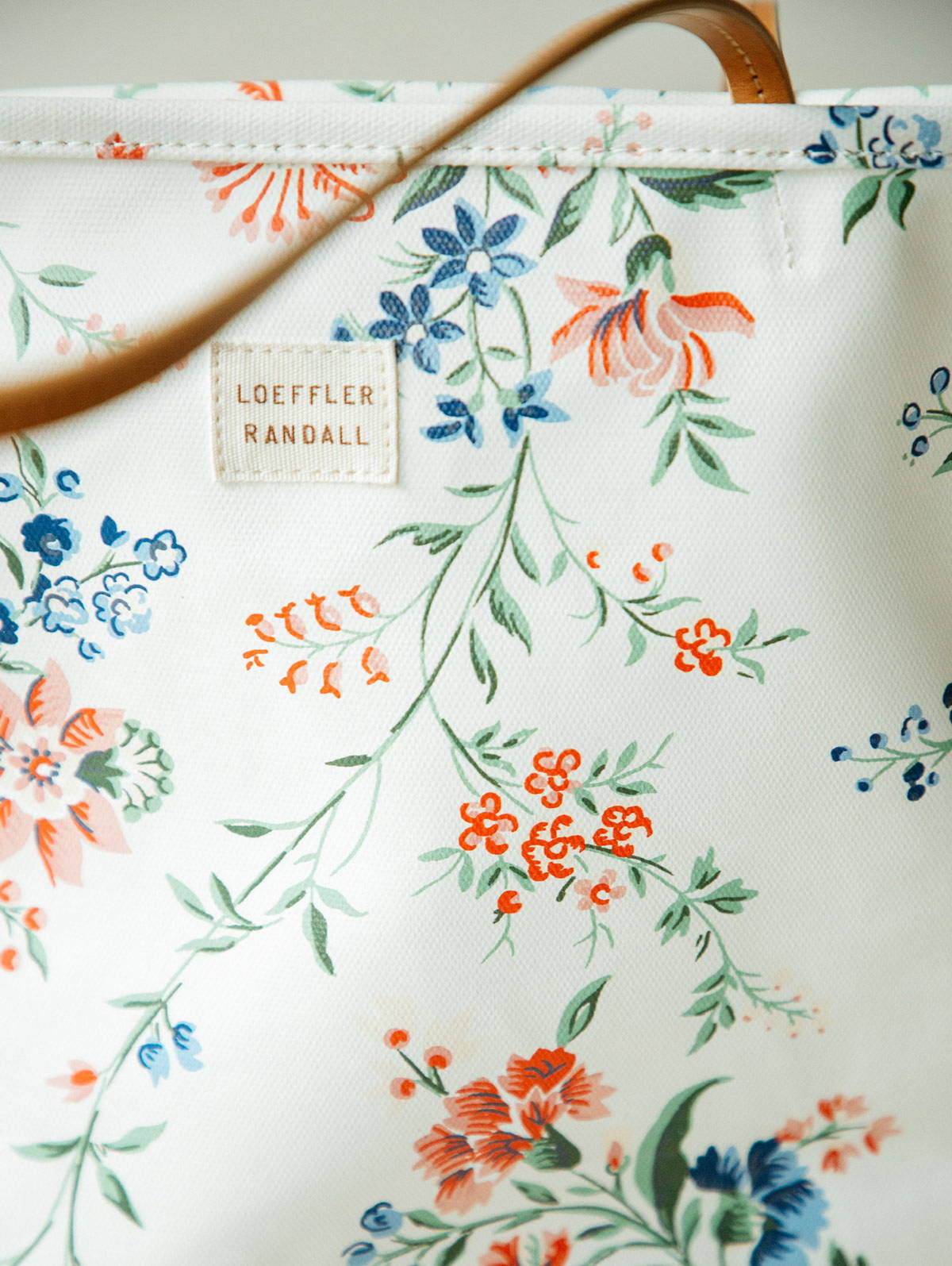 "For the final colors, I like to use the seasonal palette, as well as contrasting it with bright fun colors that really make the garments, shoes, or accessories come to life. I will usually start with a cream, tan, or blush base and find complimenting colors within flowers. This season was very true to LR in the notes of blush, green, and neutral colors, so I wanted to introduce a burst of color in the prints without being to overwhelming."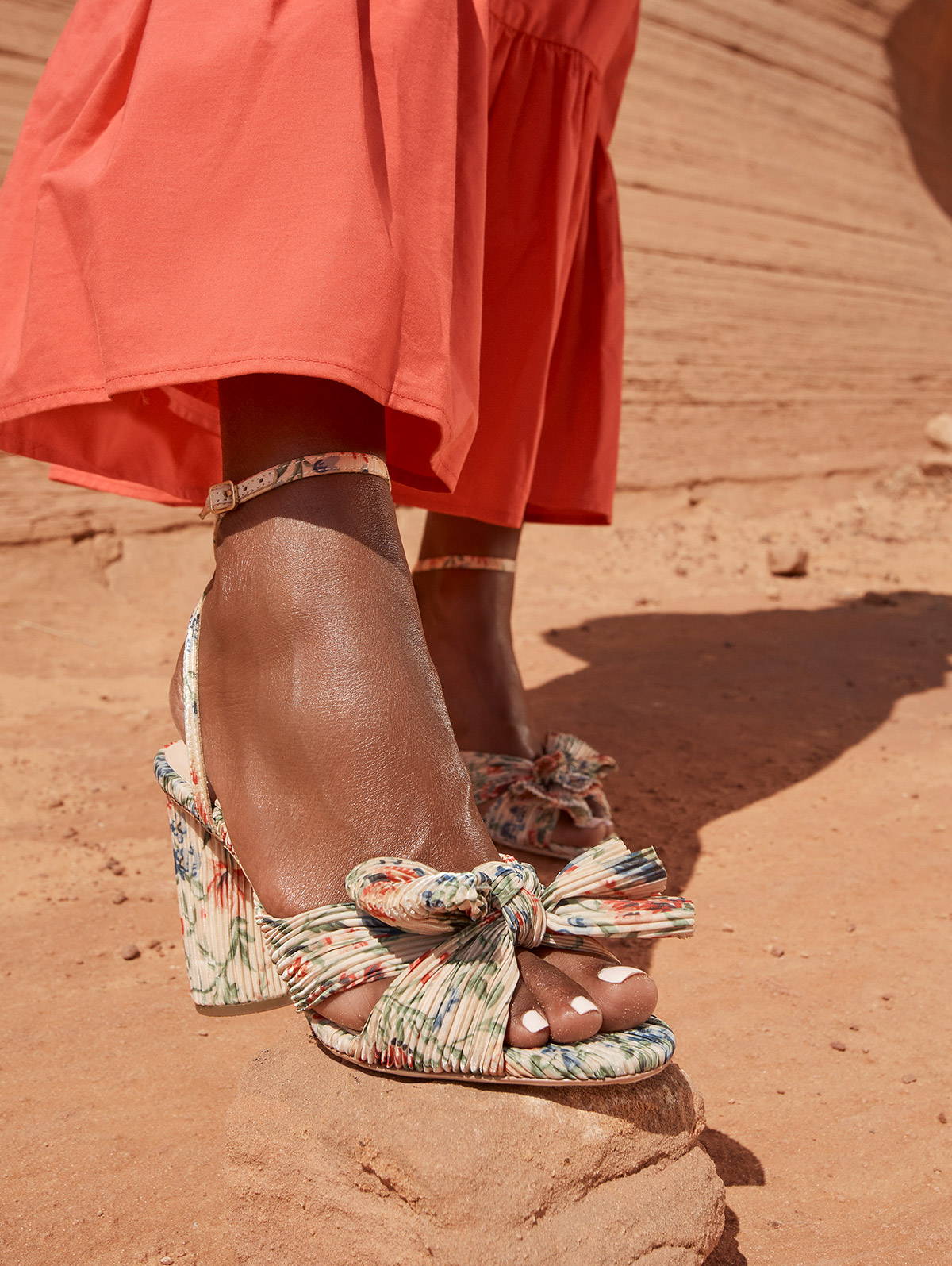 "The Tan Vine Floral was fun to work with because there was an opportunity to create it in many different forms—a dense version, a lattice version, and a three color version. I like to make the most of the print and this floral had many beautiful elements that helped to create not only one print, but three. The balance of the print also made endless opportunity for colorways but in the end we had a colorful but sophisticated final floral print."