Having landed on a dream venue, dress, and pleated heels well before their engagment, it's no wonder Patricia and Jimmy's perfect day fell into place with ease. Read on for the bride's story behind her Brinsop Court wedding now.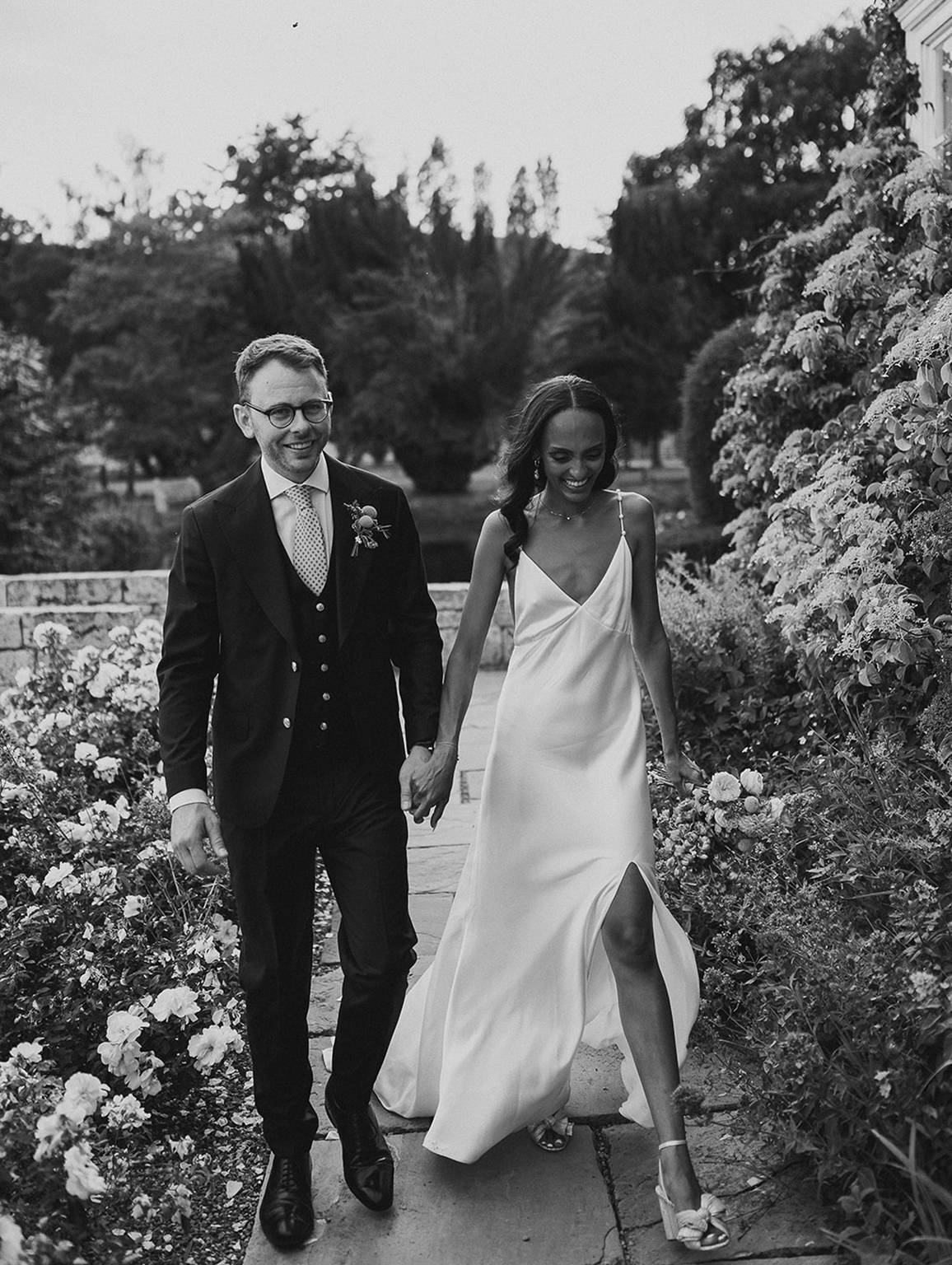 "My husband is from Herefordshire, and all his family (including four grandparents!) still live there. We actually spoke about the venue before we even got engaged, and although we looked at one other place, Brinsop Court was just so magical — we couldn't imagine being anywhere else.
"It was the most perfect place for the weekend. We had our rehearsal dinner, wedding day, and Sunday BBQ there, and between the main house and a glamping site, we had around fifty of our guests staying on the property, which was so much fun!"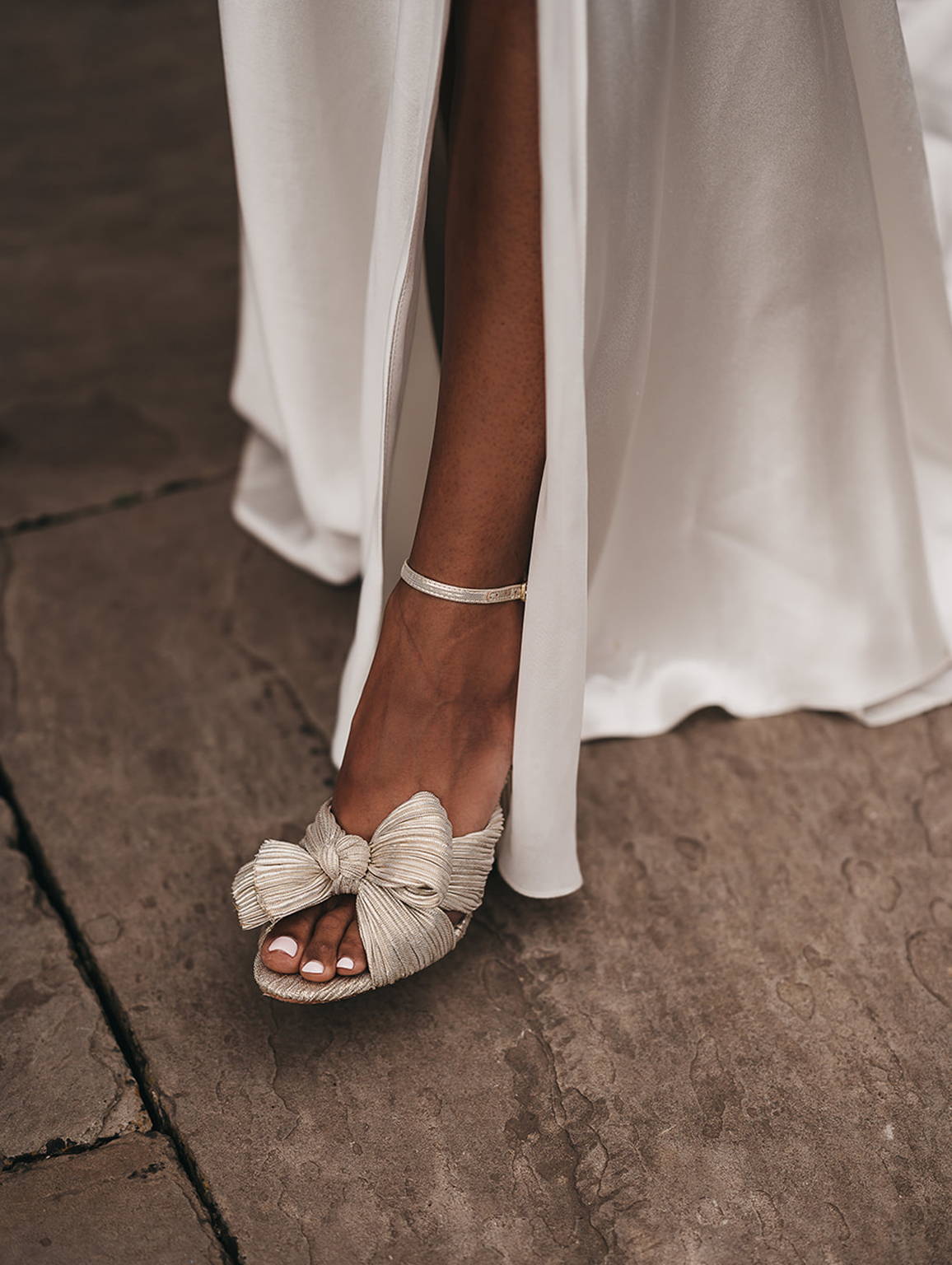 "I have loved Camellia for such a long time. Originally, I thought I would have chosen the white, or perhaps blue (for my something blue), but when I saw the platinum in person, I completely fell in love. My dress was beautifully simple, and with the split up the leg, I knew I wanted more of a statement shoe — Camellia ticked all the boxes!
"I also wanted to feel like a bride while not feeling too 'bridal,' and these shoes were exactly what I was after. The perfect blend of fun and chic, I felt ready to start the party as soon as I put them on!"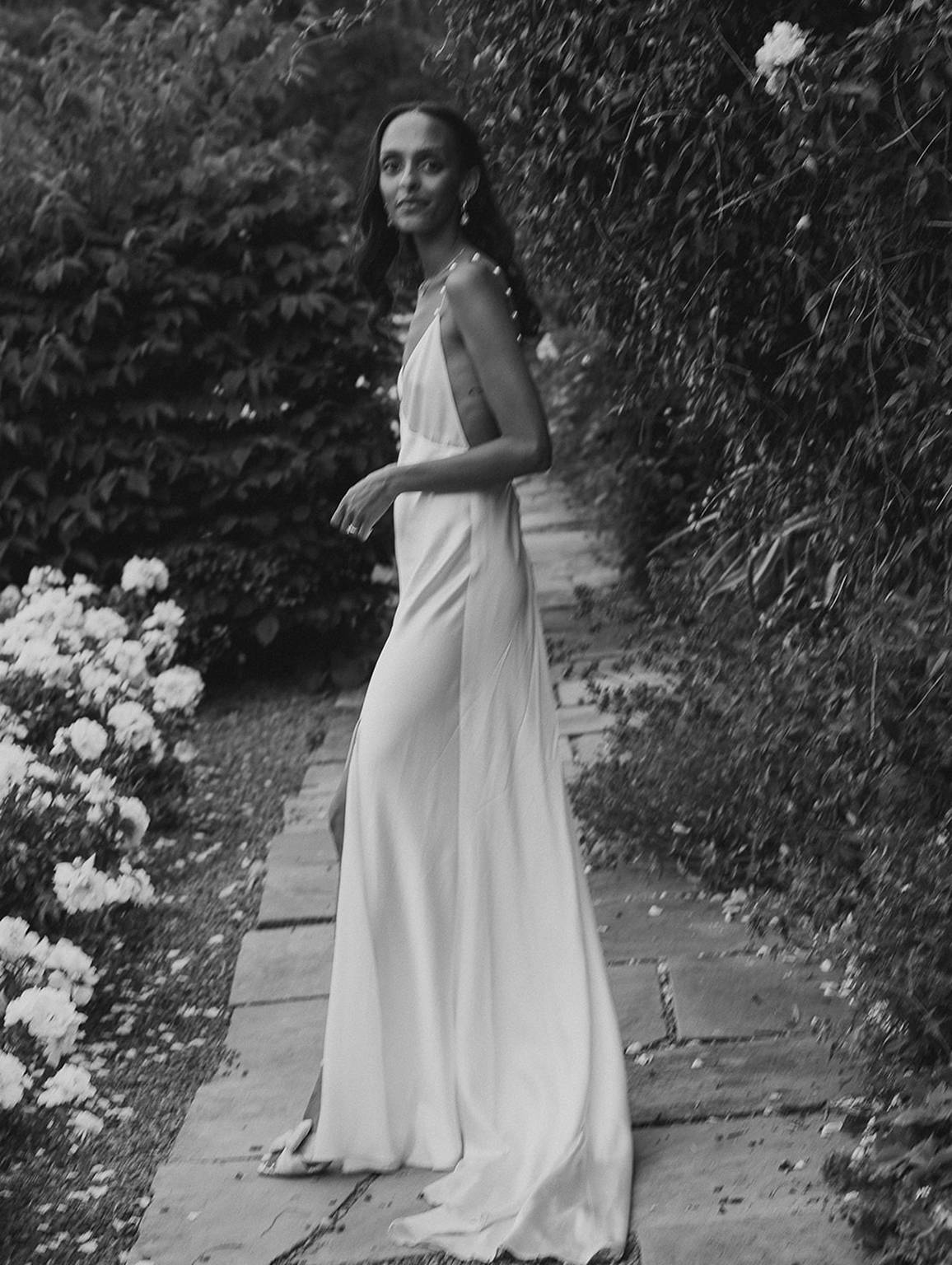 "It might be embarrassing to admit, but just as I knew I wanted a Brinsop Court wedding, I also always knew I wanted to wear The Own Studio well before our engagement! I went to the studio to meet Jess with just my sister (the only person who saw my dress before the day), thinking I knew which dress was the one, but after trying on a few, I couldn't stop thinking about the dress I ended up choosing. It felt very me, and I loved the different components — when I removed the sheer blouse, it was like a whole new dress for the reception."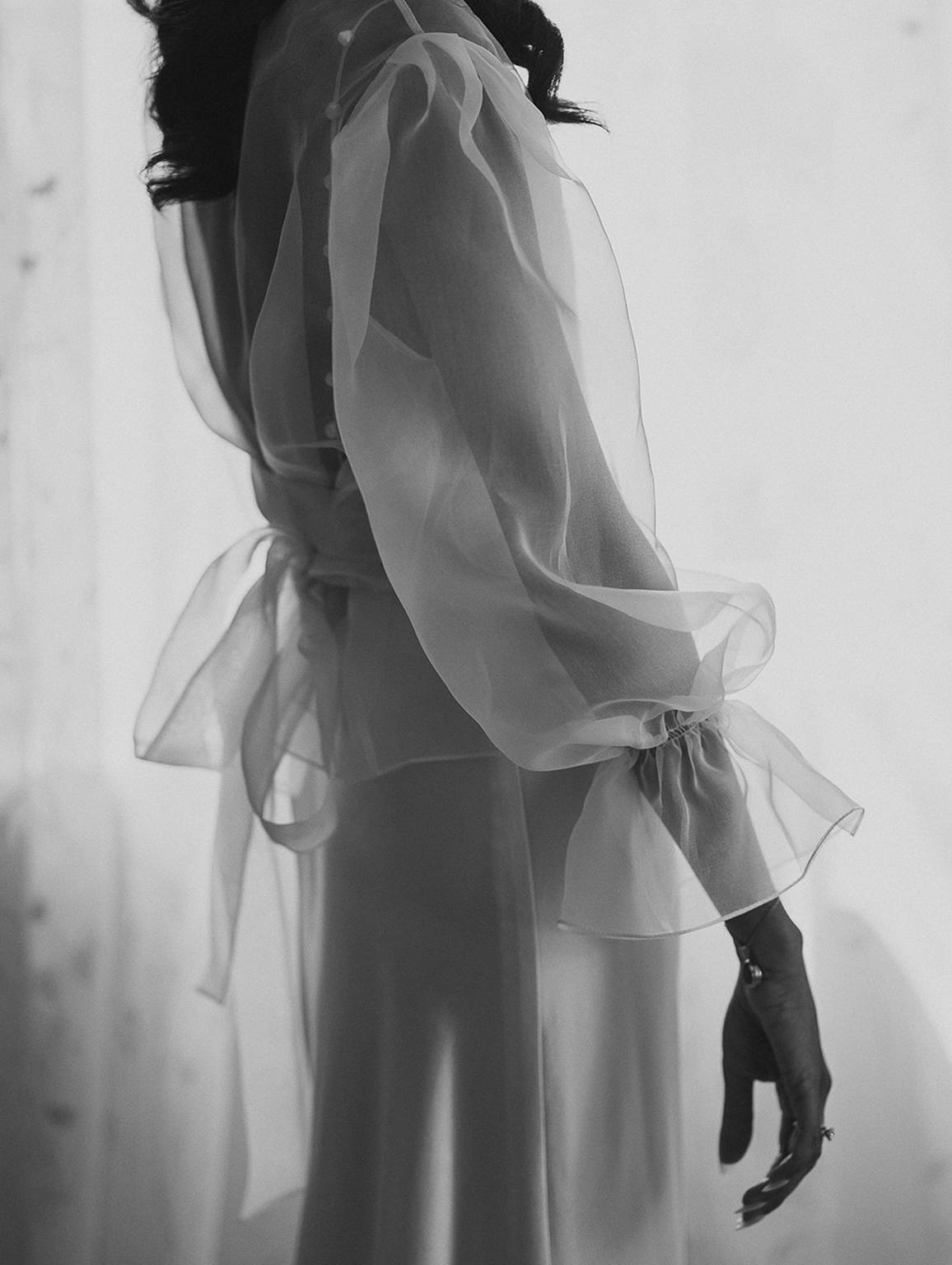 "My favorite thing of all was probably the flowers. I had a vision of how I wanted the room to feel, and I knew the flowers would play a huge part. I wanted it to be colorful, playful, and relaxed, just like the rest of the day, and I still feel so happy every time I look at the photos.
"Music was another thing that was really important to us both, and we decided relatively last minute to have a soul choir in the church, and it was incredible. They sang 'Godspeed' by Frank Ocean as I walked in with my Dad, 'Day One' by Honne (our song as a couple) while we signed the register, and 'This Will Be (An Everlasting Love)' by Natalie Cole as we left, which really kickstarted the energy for the rest of the day. I loved it so much, and I still feel really emotional every time I hear those songs."
"It felt amazing to see them all come together, so full of joy, on the beautiful day."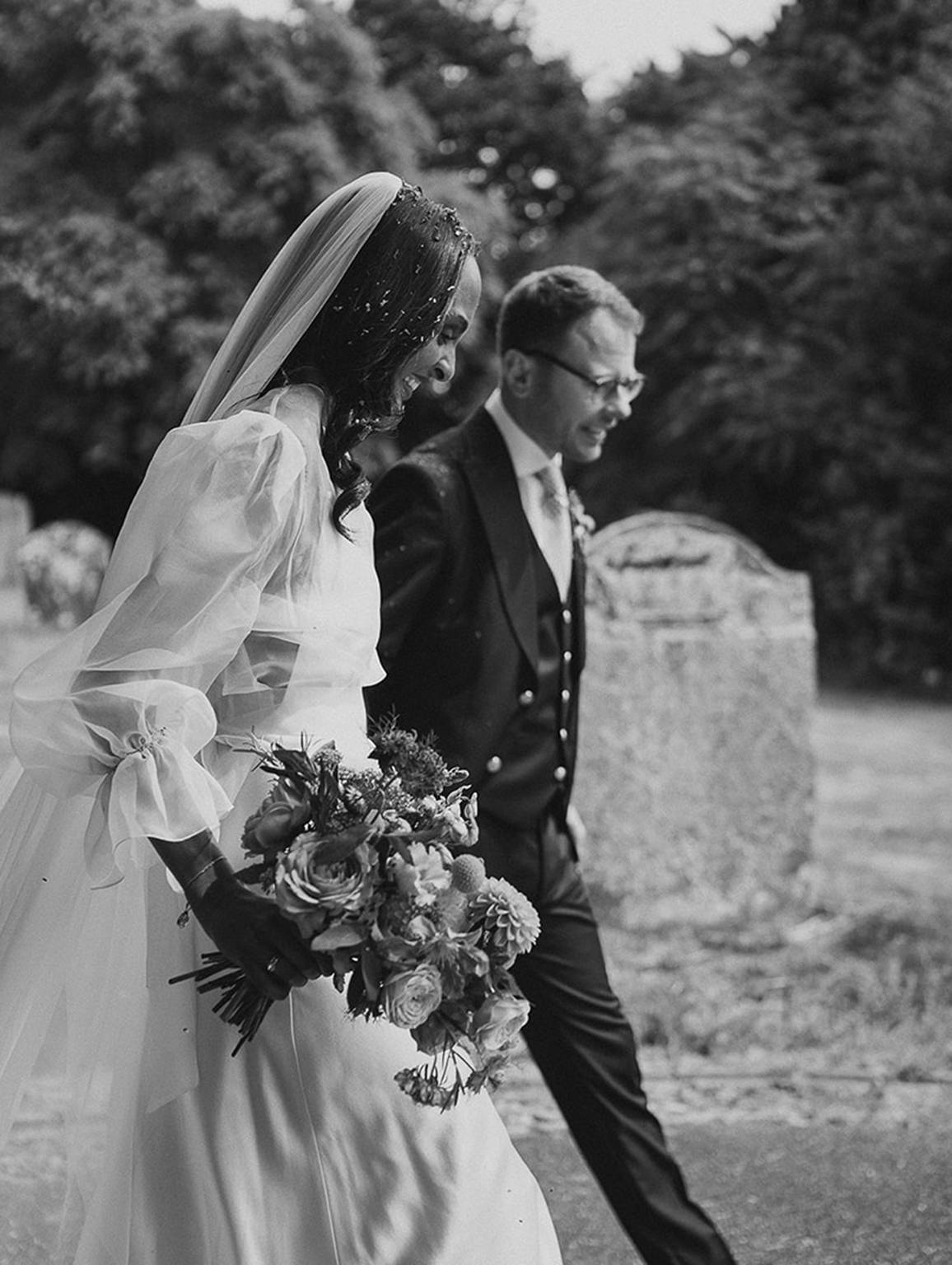 "I'll be honest; I found the planning process quite stressful. The beginning was fun — picking the venue, shopping for the dress — but we got engaged before having our daughter, and planning a wedding with a one-year-old is not for the faint-hearted! That being said, my husband keeps trying to remind me of the stress now because I am really missing the process.
"My biggest tip would be to remember that the day really is about you as a couple and to stop worrying about everyone else too much. They are all there for you and want you to have the best time. I am a people pleaser at heart, so I kept getting really concerned about what everyone would want from the day, but those closest to me were very good at making sure we were doing things the way we wanted. Ultimately, I think this came through in the success of the day."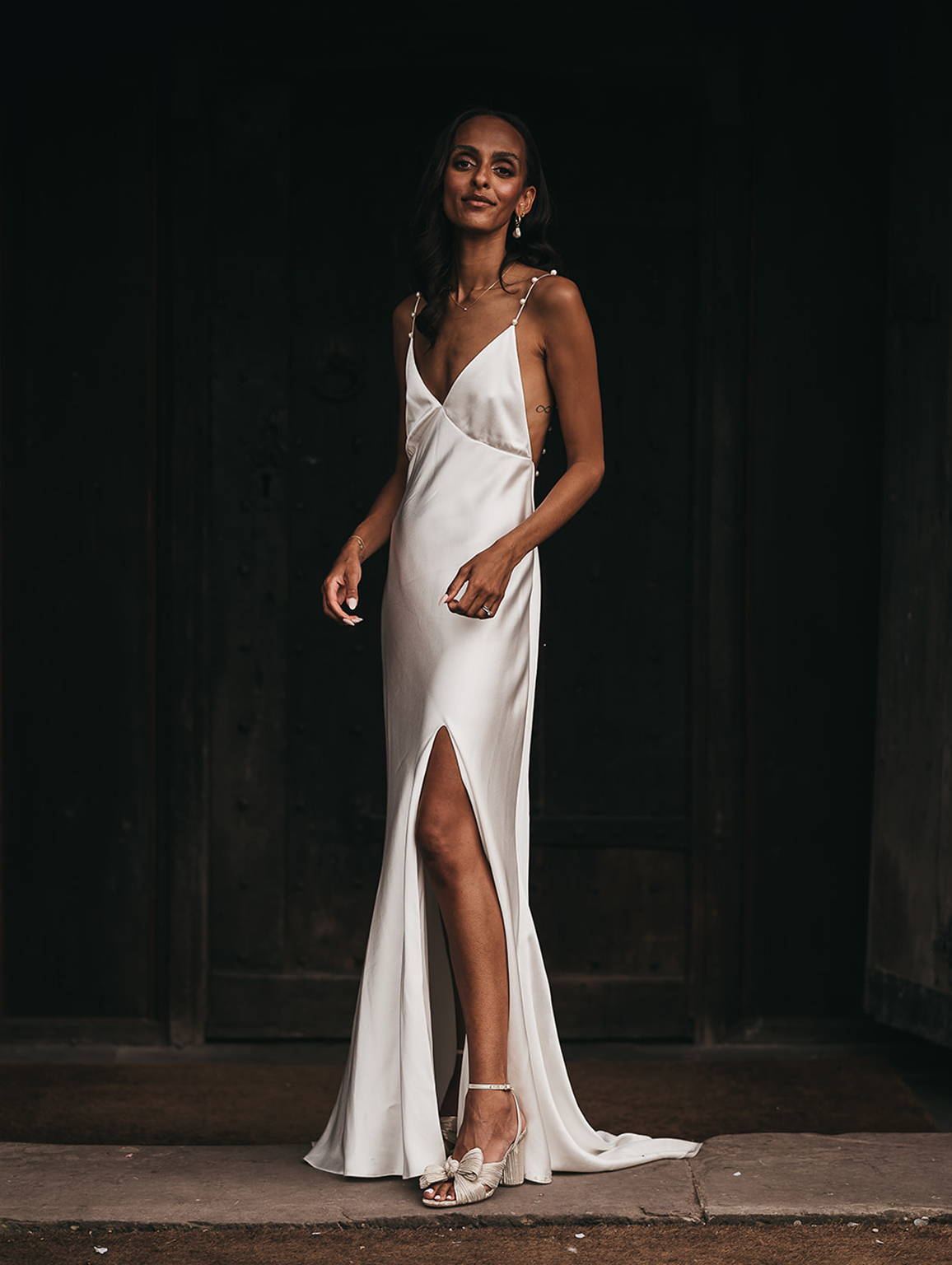 "At the end of the ceremony, we walked out and snuck back into the church kitchen while our guests walked out for the confetti throwing. My husband had popped two glasses and a small bottle of champagne in the fridge, and we had our first proper moment alone that day to really soak up the fact that we were officially married — that was really special!
"Also, after our first dance, when the music picked up, our two immediate families (parents and sisters) were all dancing in a circle together, and I could not have felt happier. I feel so lucky that our families get along, and it felt amazing to see them all come together, so full of joy, on the beautiful day."