The London couple held the most magical wedding in the countryside of Dorset, making St Giles House their haven from rehearsal dinner to reception. Read on for Rosie's story of her breathtaking celebration now.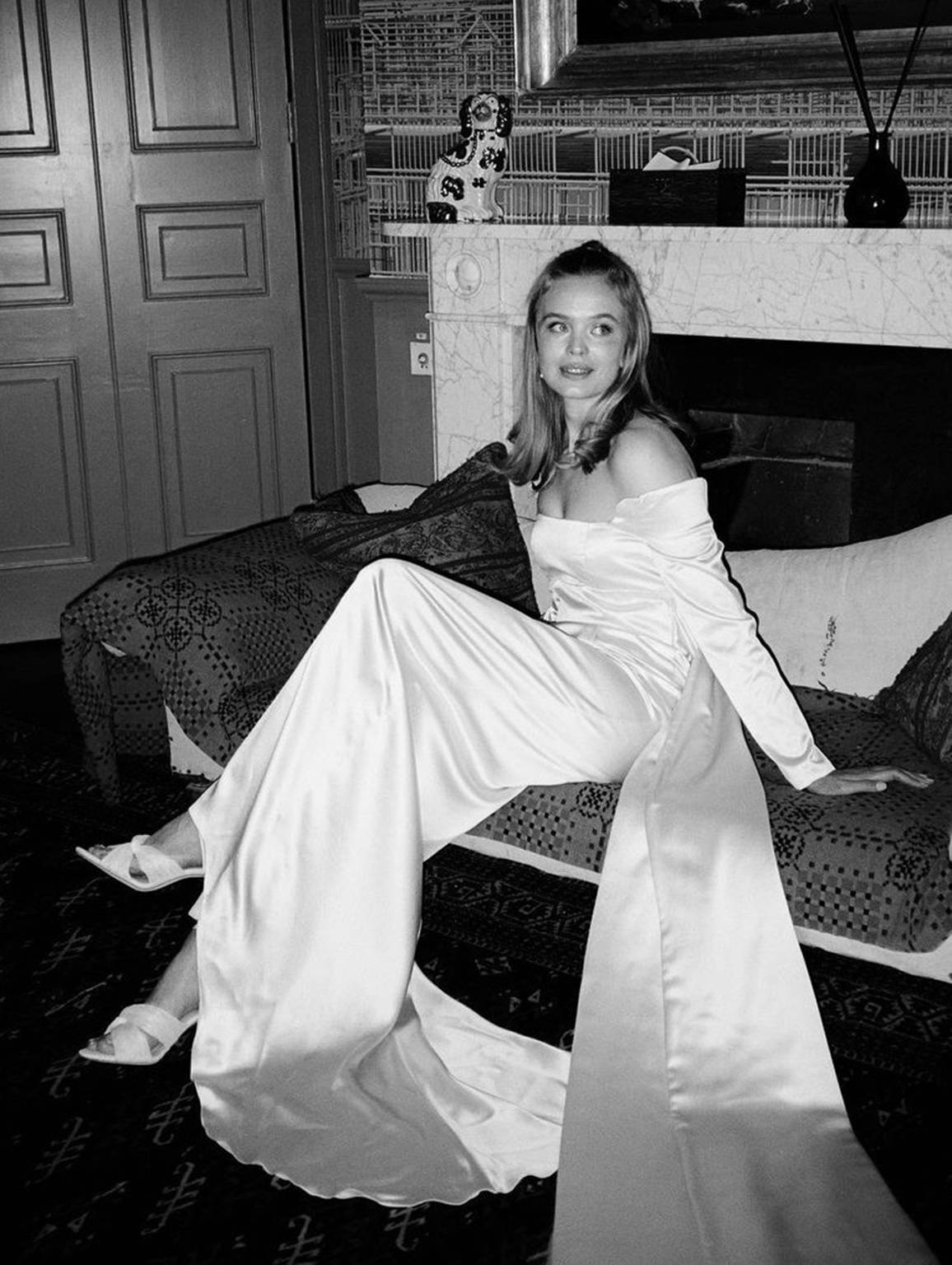 "We came across St Giles through word of mouth; it's tucked away in a rural fold of Dorset away from the rest of the world. The house and surrounding estate are the family home of the Earl of Shaftsbury, and the first time we saw it, we were completely struck by the architectural beauty of the building and the surrounding countryside.
"Early on in the wedding planning process my (then) fiancé and I decided we wanted to marry somewhere we could have all the elements of wedding in one place; specifically, we needed plenty of accommodation where our family and friends could stay, as we had so many guests coming from overseas. St Giles House worked so well with this idea; the village church is a five-minute walk away, and the house is the perfect place for a reception. There's even a hidden nightclub in its former wine cellar, which was a great reveal on the day."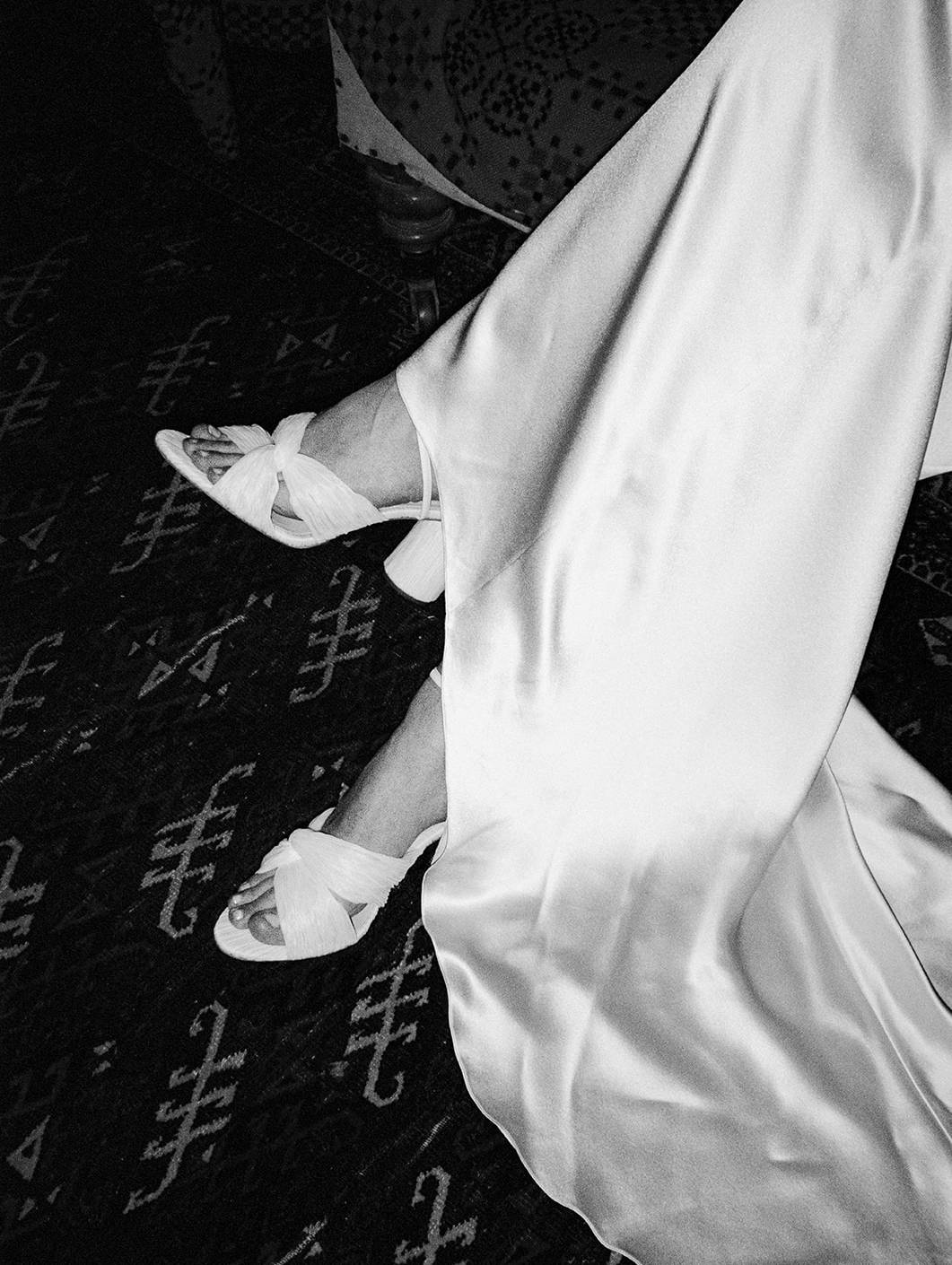 "Wedding shoes are ultimately impractical things; however beautiful, generally they're rarely re-wearable. The Reed ticked all the boxes for me; the design is modern and fresh, and it's (an actually comfortable) heel I'm going to wear again and again post-wedding."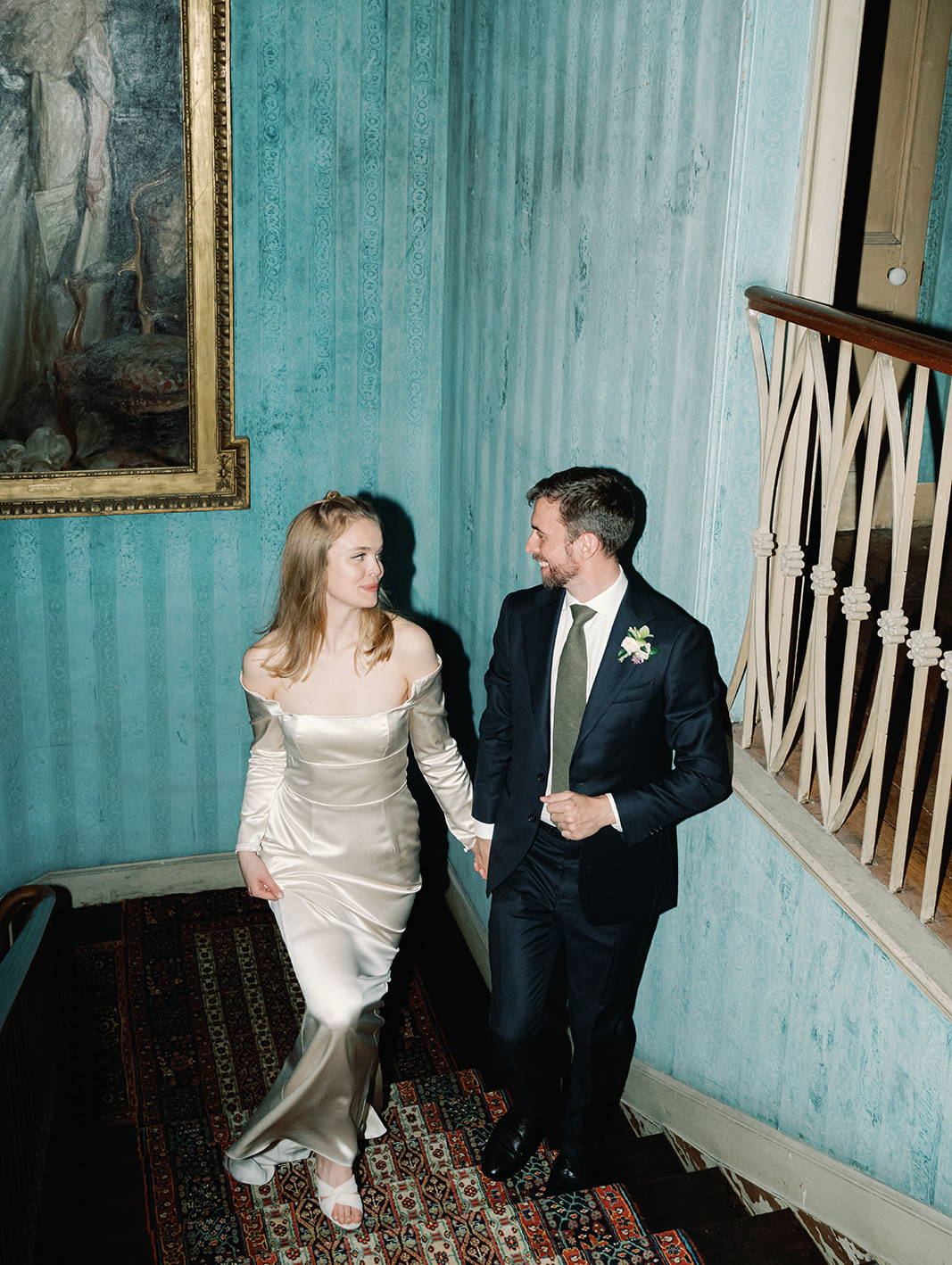 "There's a cliché that finding a wedding dress is less than simple, and for me, this was certainly true. I found it helpful to start building the look by finding images of style references; I ended up with a lot of images of Brigitte Bardot and Catherine Deneuve on my mood-board.
"I had a very specific silhouette in mind, and the London atelier who created my dress made it in the most lustrous almost-oyster-but-also-cream coloured heavyweight silk. It was the perfect balance of a modern classic with a little hint of the 1960s.
"My aunt very kindly lent me her mum's wedding veil, I remember so clearly watching my aunt herself wearing it on her own wedding day as a little girl, which made it particularly special. It was made by Normal Hartnell over 60 years ago, and I was so happy to be another generation of the family to wear it."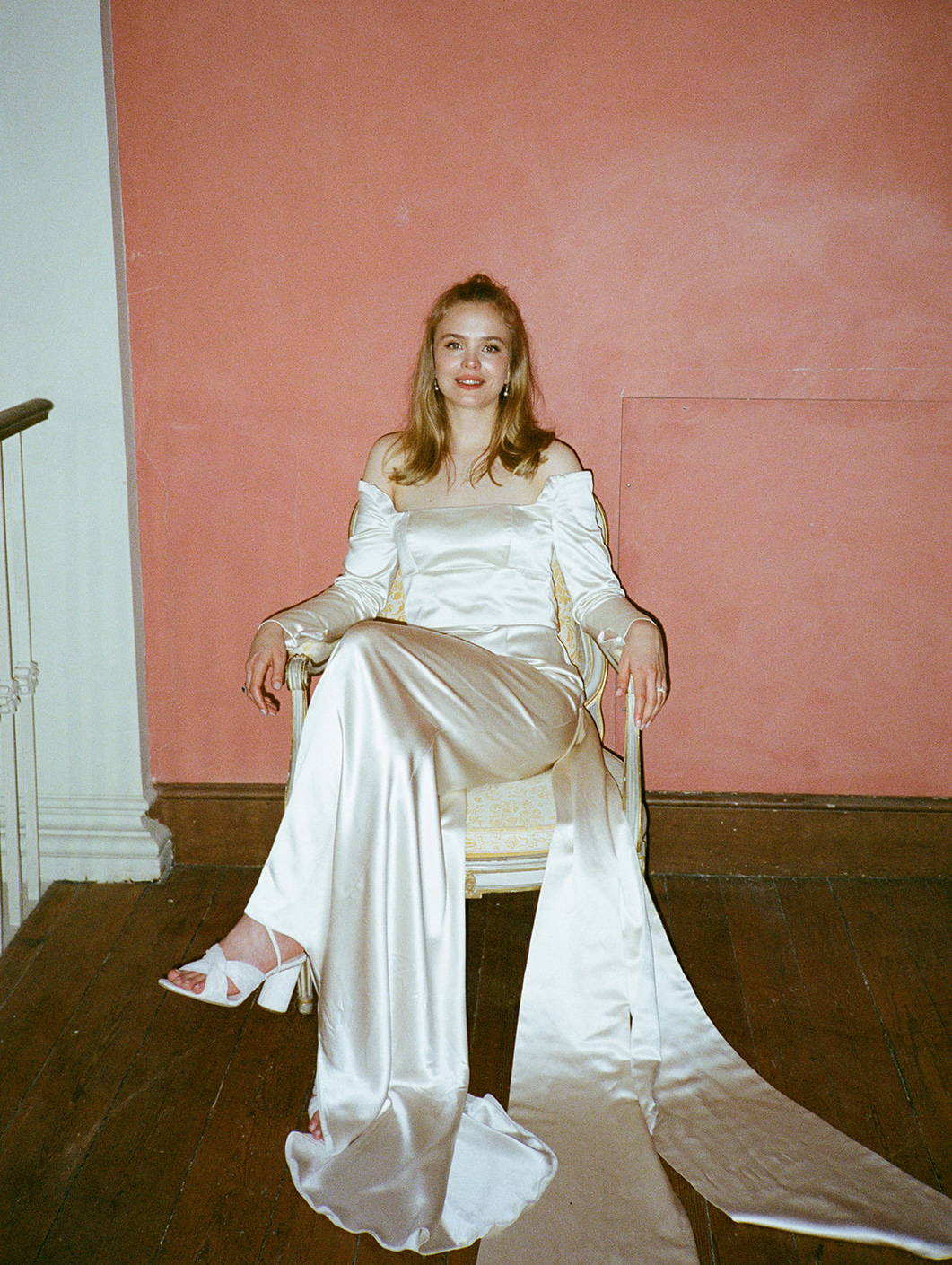 "My uncle is a vicar and married us at St Giles church, which was truly lovely; it added such an additional layer of meaning to our day. James and I also agreed that the dinner and speeches were our favorite moments — we sat down to dinner in the library, and it was entirely lit by candles all into the evening.  
"Our florist was an absolute dream to work with, and she created a palette of blooms taken from an image of the Italian mountain flower meadow James and I got engaged in. I also work in the design industry and took cues from an old Sundance film festival poster I love for all our wedding stationary. It was such magic seeing all the elements come together."
---
"It very much hit home at that moment how soon we were getting married, and how excited we were."
---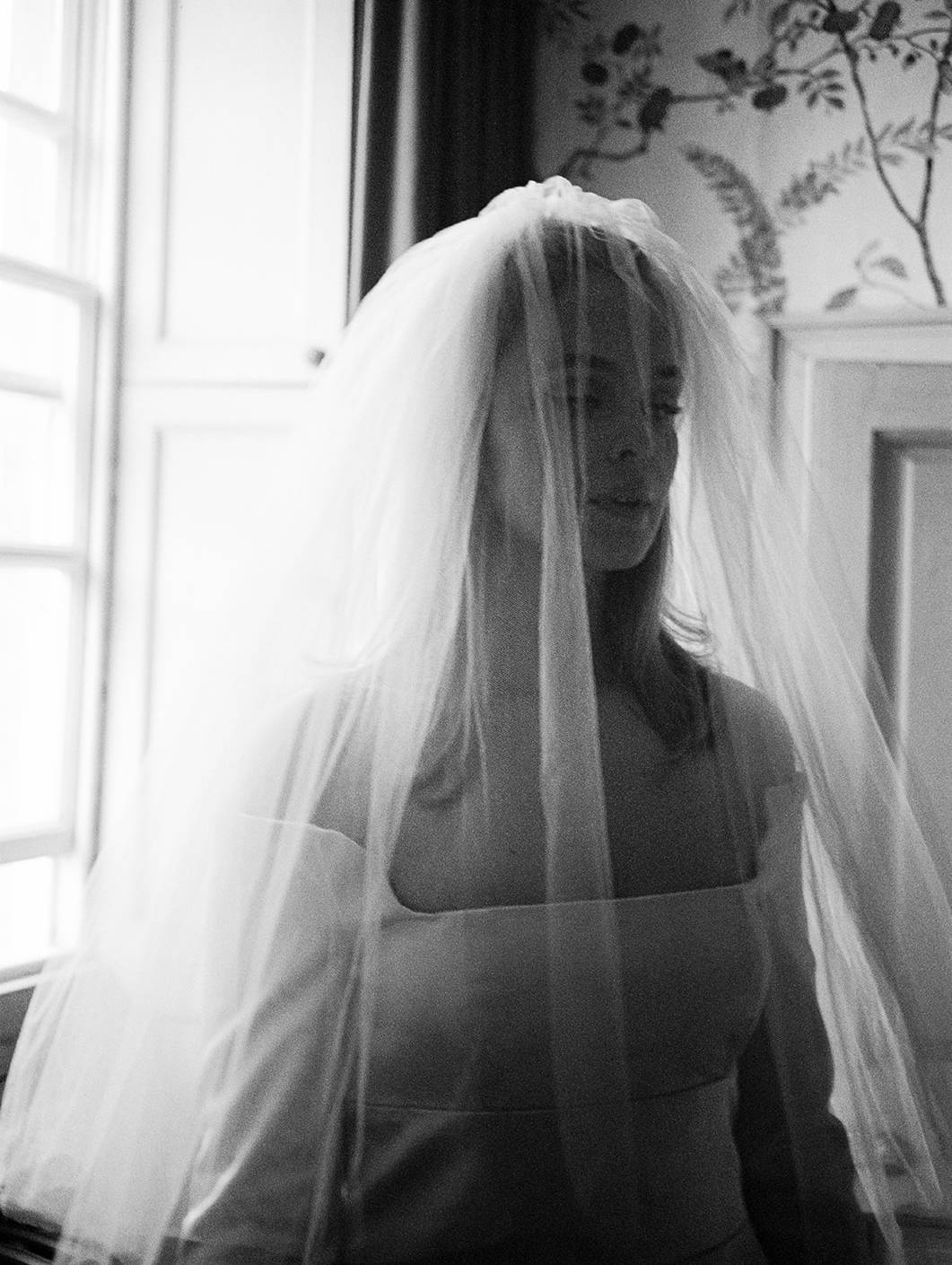 "Wedding planning isn't difficult, but it is unbelievably time-consuming. Set aside some dedicated admin time for wedding planning every week and remember; don't stress about things you can't control. This especially applies to the weather; on our wedding day it rained relentlessly in a maybe-a-higher-power-objects-to-this-marriage sort of way, and still the day was the happiest of my life."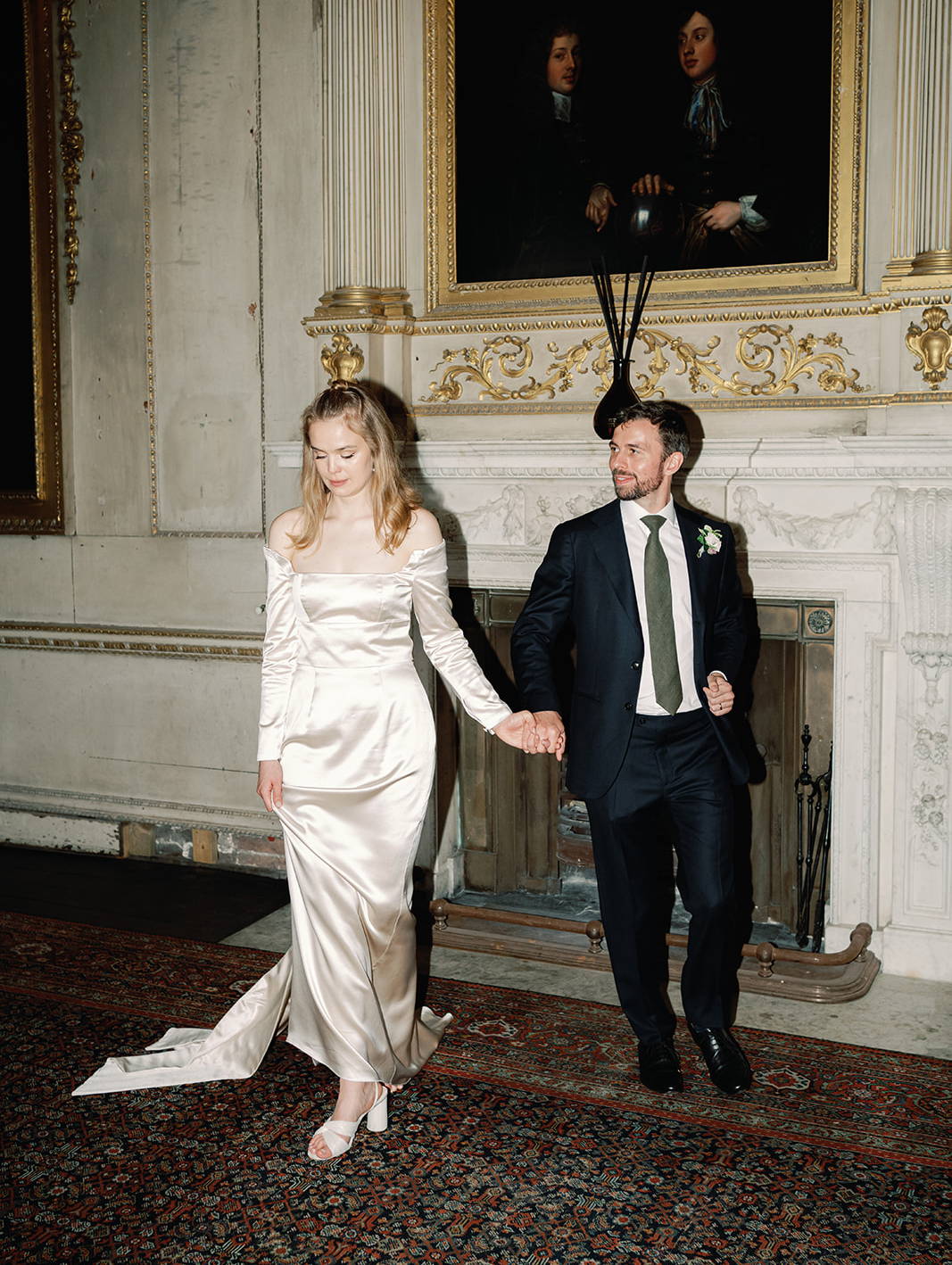 "My favorite memory is from the night before the wedding. James and I were on the lawn at St Giles House practicing our respective speeches to each other and doing some (admittedly last-minute) first dance prep barefoot in the sun. It very much hit home at that moment how soon we were getting married, and how excited we were."