From long sidewalk lunches to hours spent perusing the flower district's blooms, there's nothing quite like the first days of summer in New York. This May, Jessie welcomed the season in style, visiting her favorite spots dressed in breathtaking silhouettes from Matches Fashion — discover special pieces from our collection on their site now.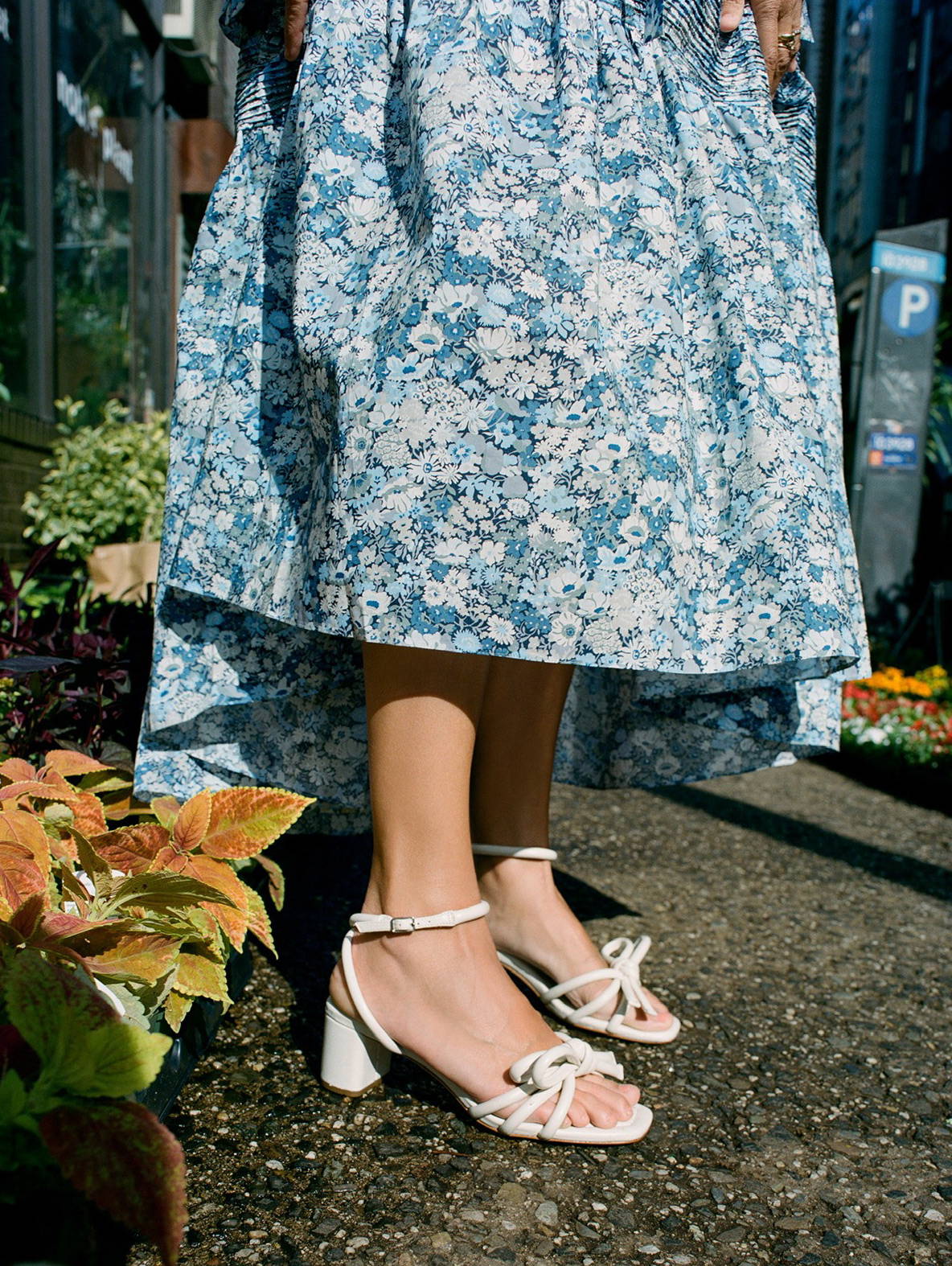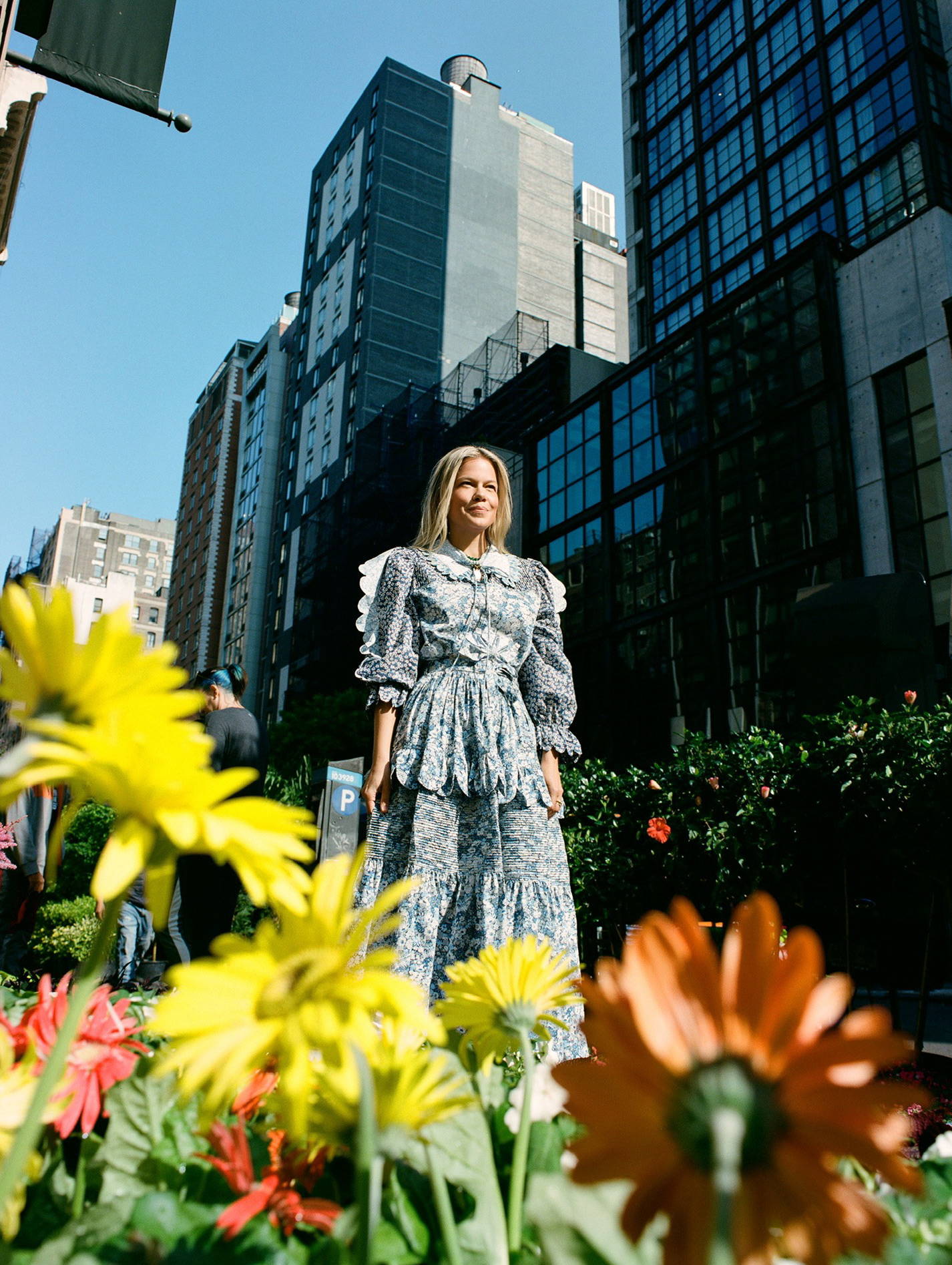 The sweetest oasis, right on 28th street. Jessie loves arriving early to beat the crowds and snag the best blooms.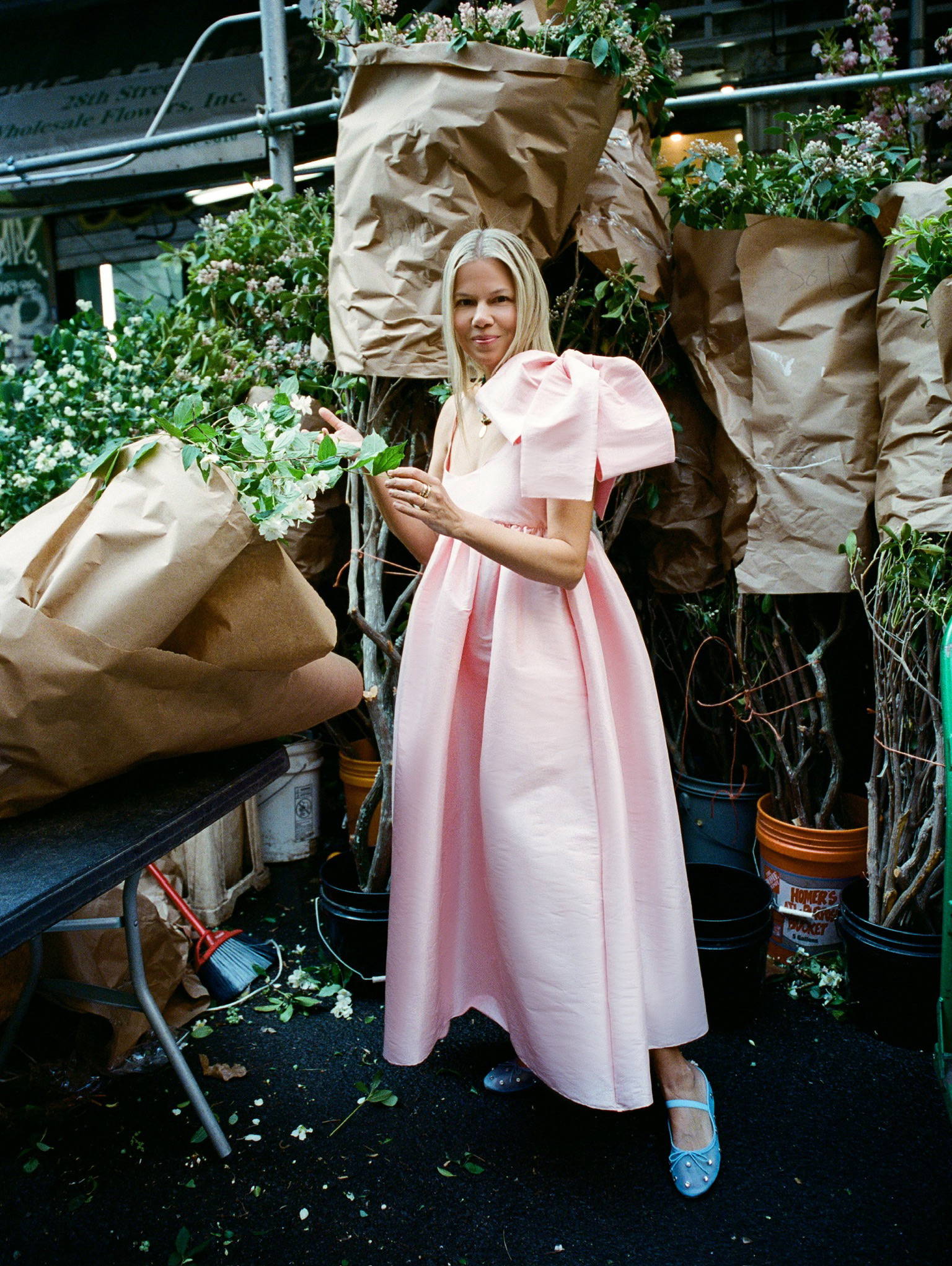 Petal-pinks and ditsy florals to match what's in season.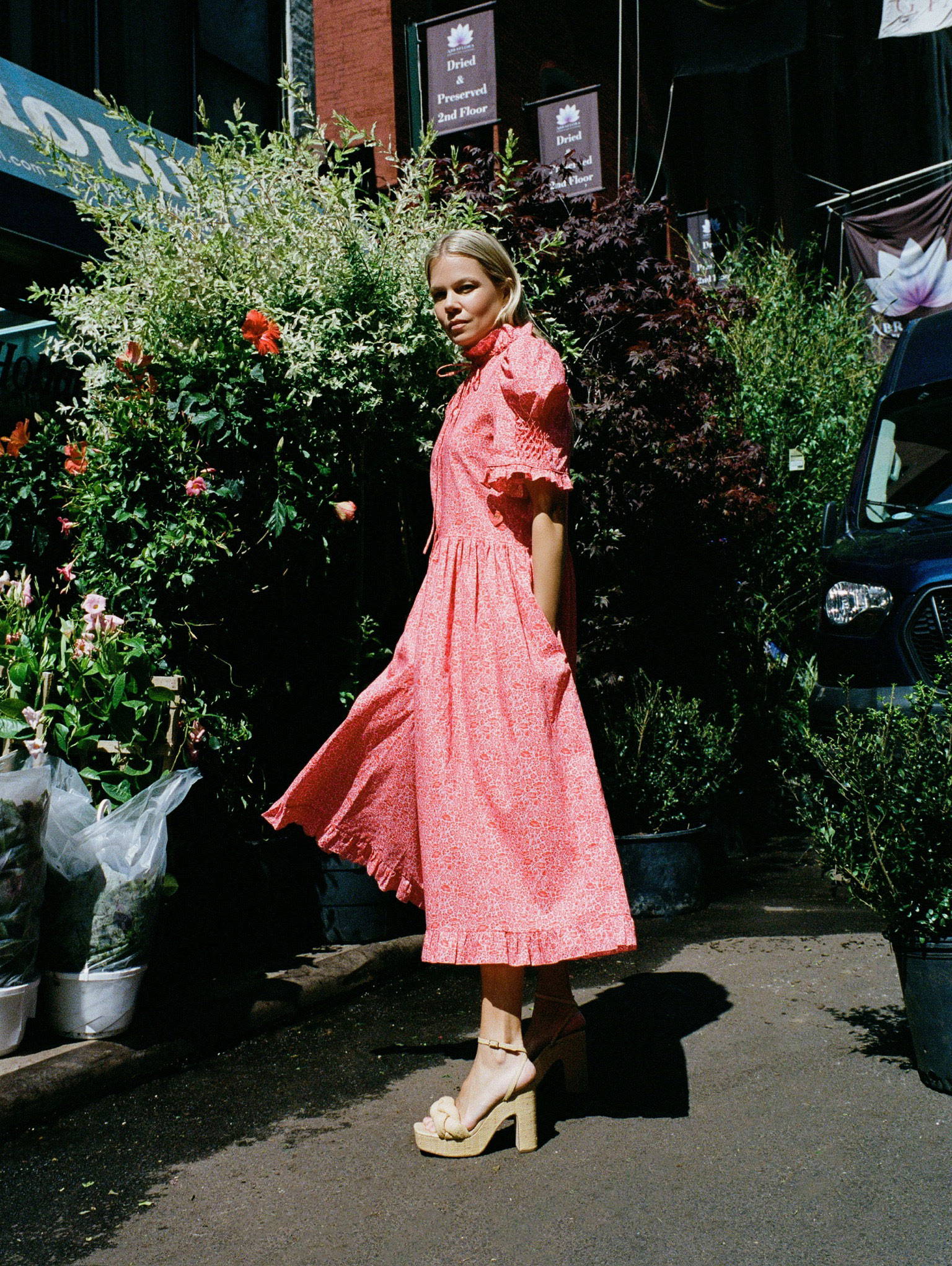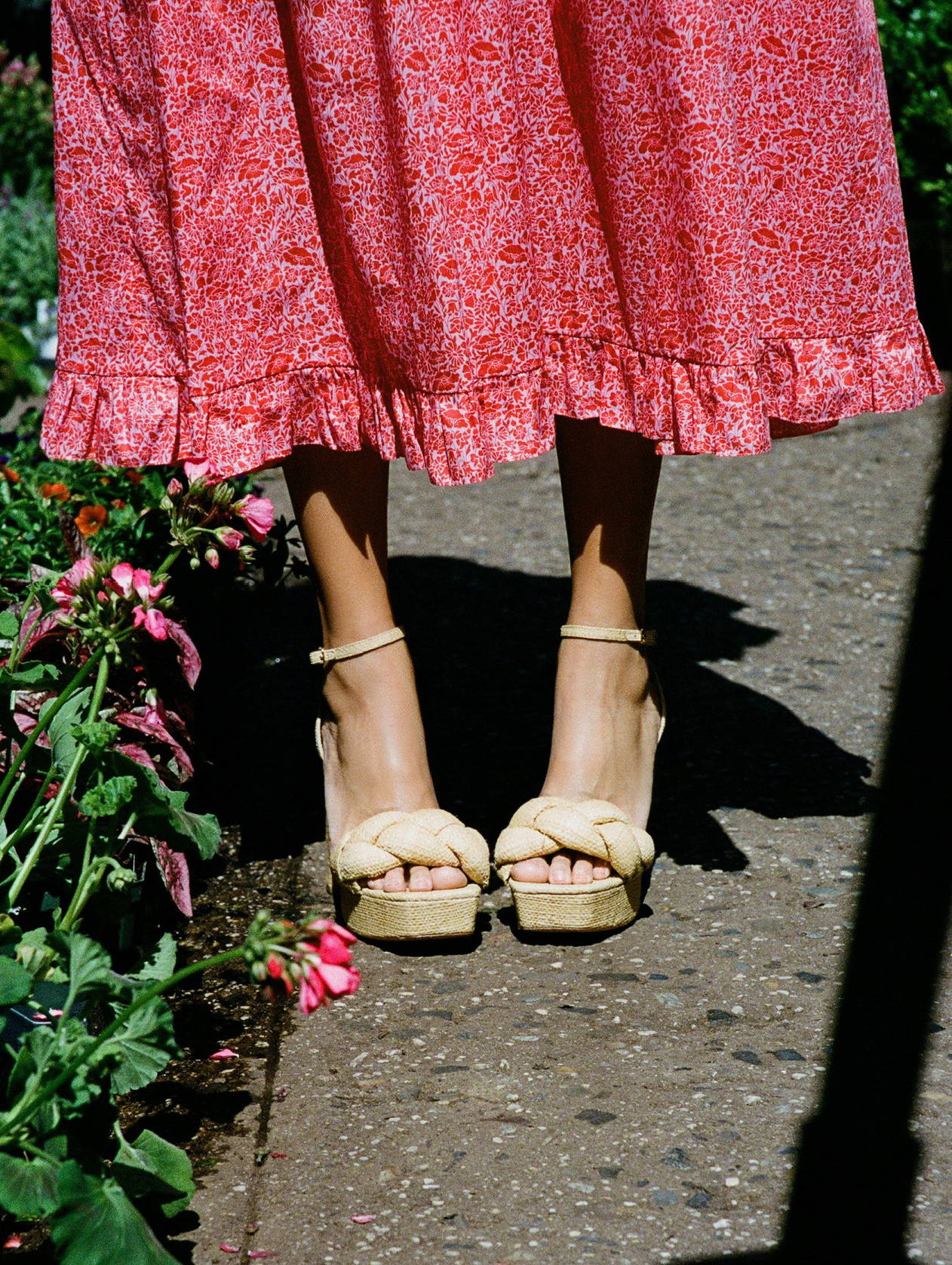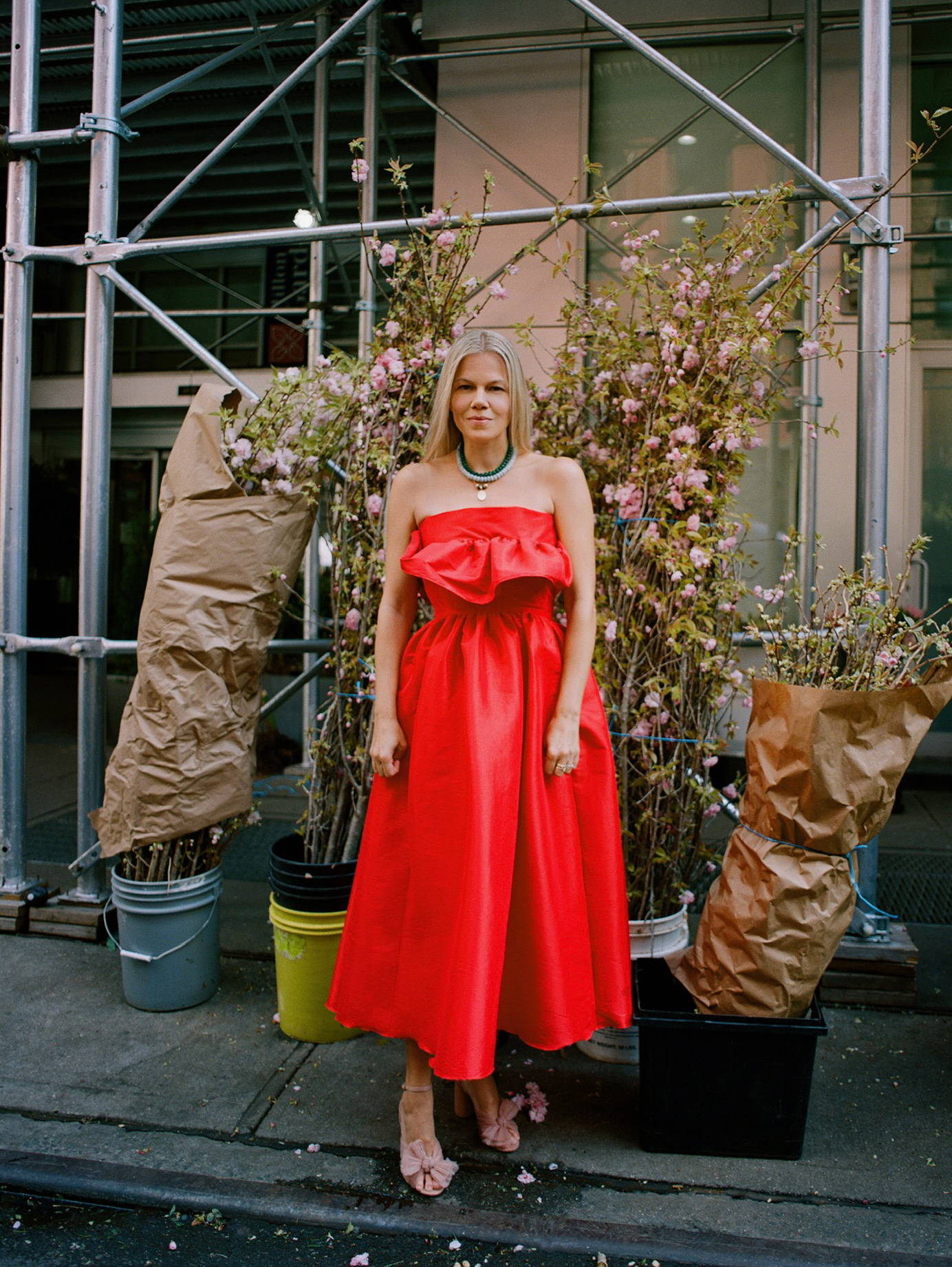 As a New York brand, the garment district is heaven on earth. Jessie and our design team take regular trips to source fabrics, ribbons, trimmings, and more in creating each new collection.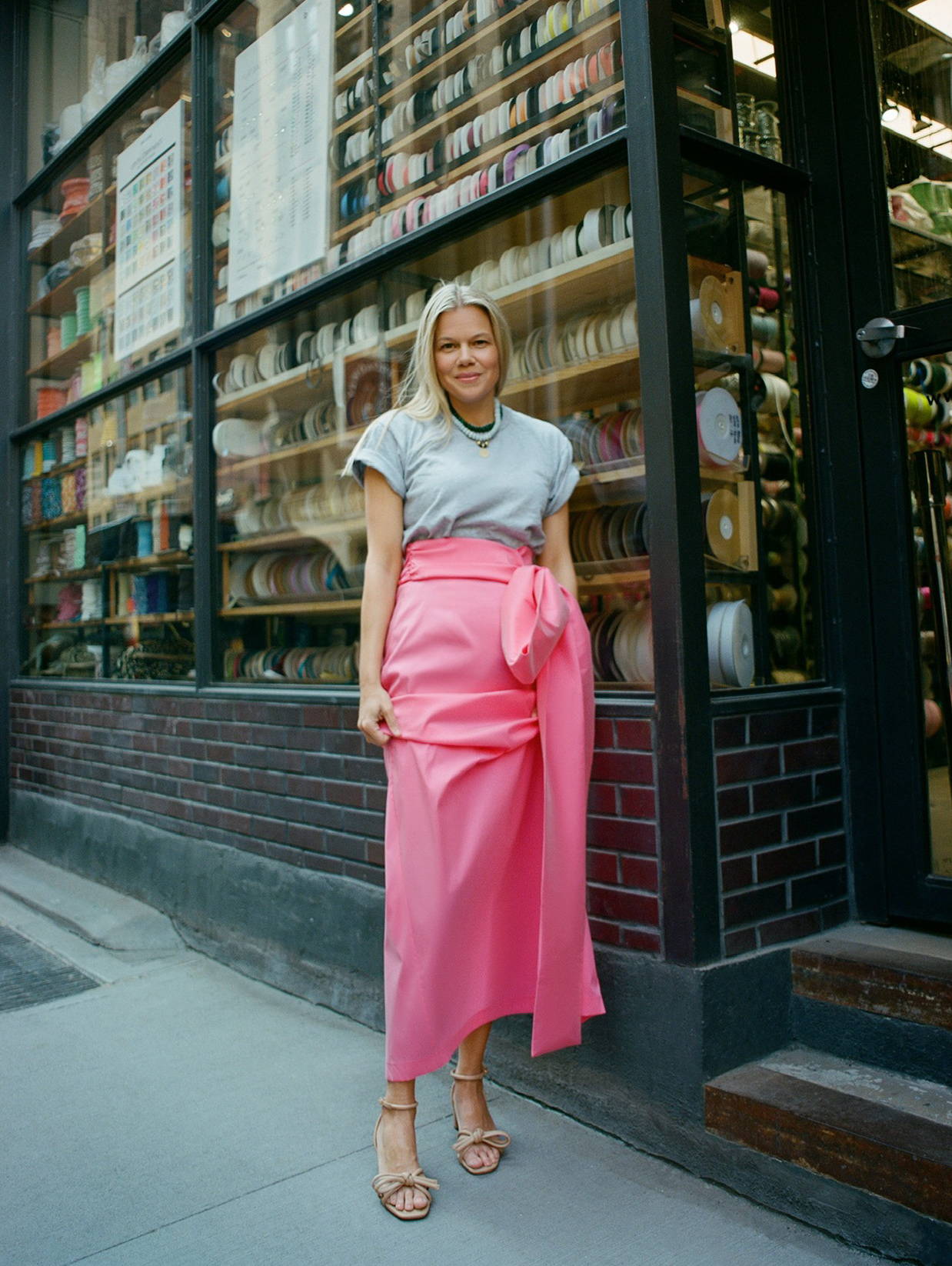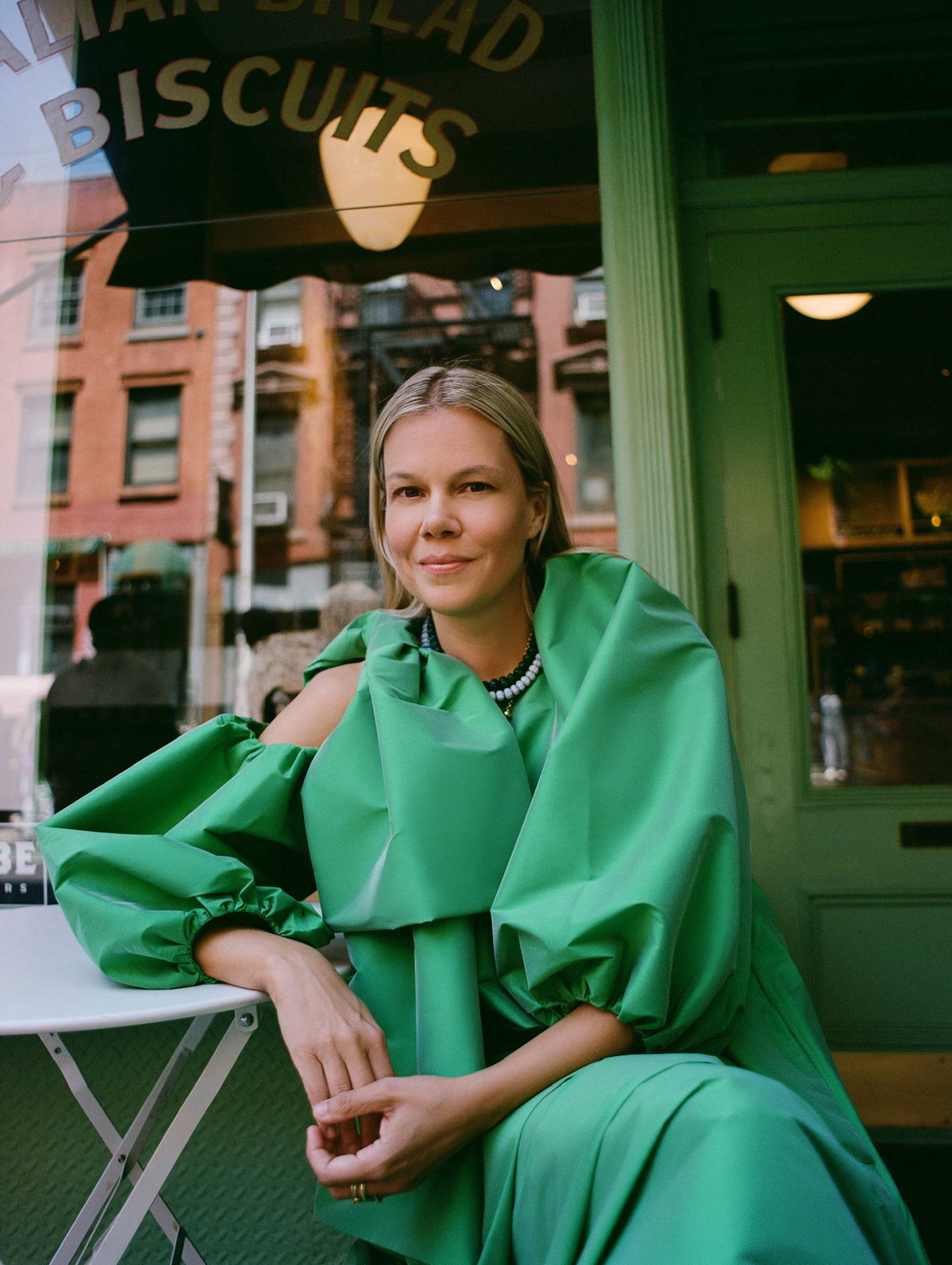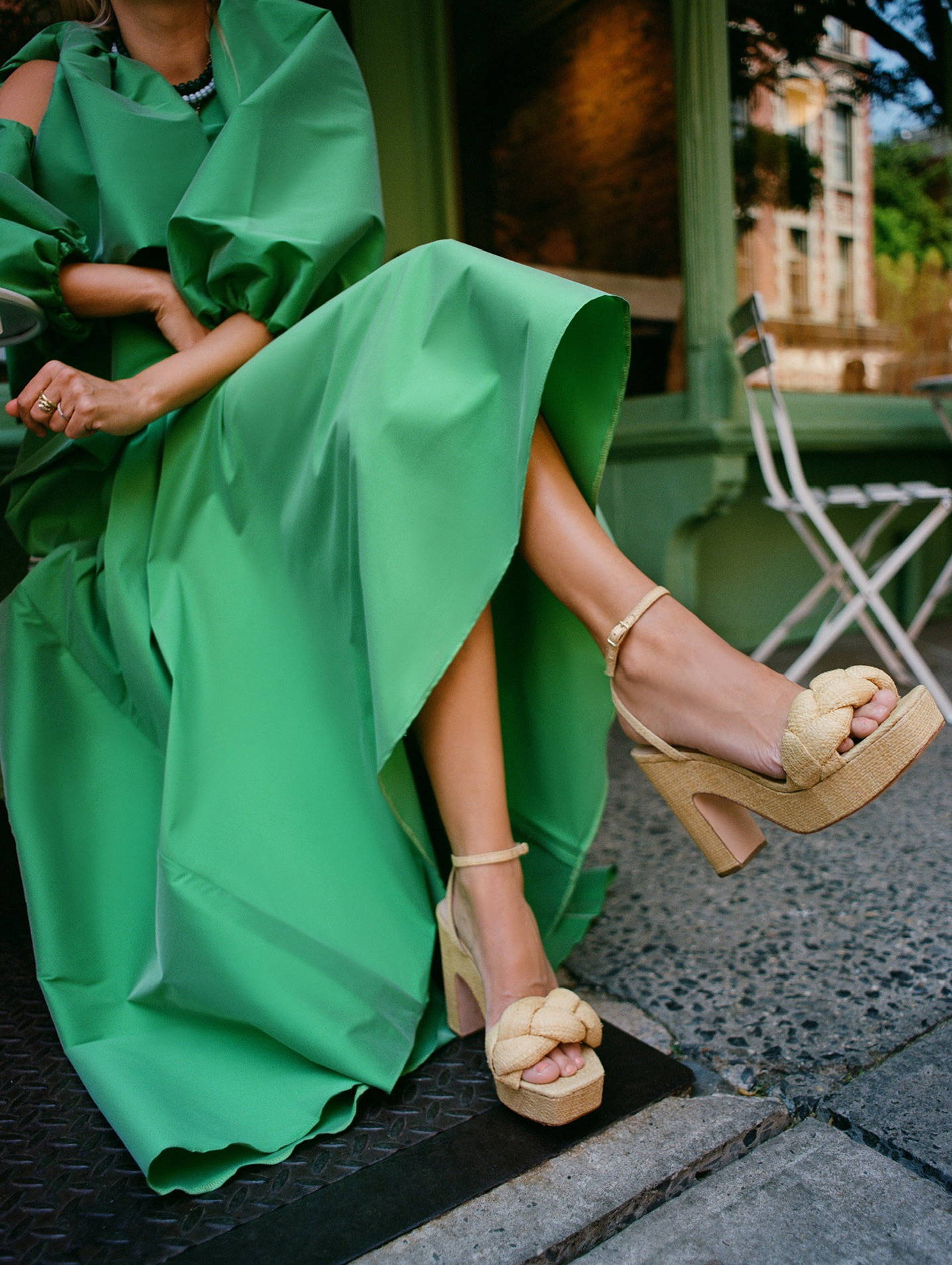 Just steps away from our SoHo office, Vesuvio Bakery serves the best fresh-baked breads, pastries, and euthentic Italian espresso. Few things make us happier than the sight of its green door — the perfect color-match to Jessie's show-stopping Kika Vargas gown.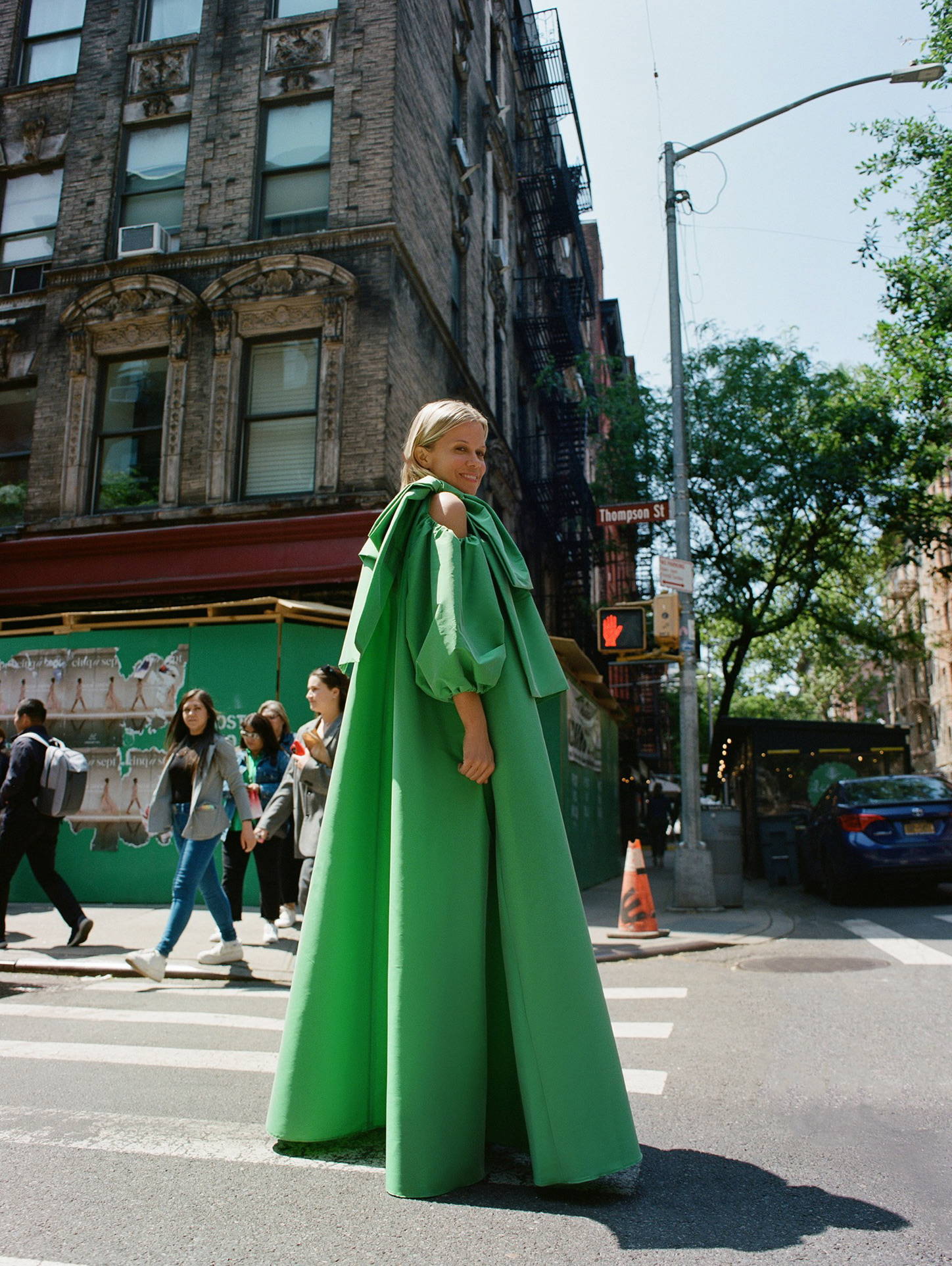 A neighborhood mainstay for a reason, Jack's Wife Freda is the lunch-hour stop of our dreams. Sit down with their Arnold Palmer and classic Greek Salad and enjoy some of the best people-watching in lower Manhattan.