Acting Out with Megan Ferguson

With roles in Curb Your Enthusiasm, Soundtrack, and Gossip Girl, Megan Ferguson is having a moment, and for good reason. On screen and off, Megan's star power is undeniable — a presence that permeates her every performance, and a personality that makes us desperate to be her best friend. This summer, we spent the day with Megan in Malibu, sharing in her passions, insights, and local haunts, self-styled in her favorites from our collection.
"I am an emotional dresser, and feel drawn to color, texture, ruffles, dramaaa, etc. I love a kaftan — the more volume the better (Mimi, I love you). If I am feeling low I will put an LR bow in my hair to encourage my mood to follow suit. Pearls most days. And once a ballerina always a ballerina — I love a dancing shoe and nothing's better than Leonie. Pink tights graciously not included."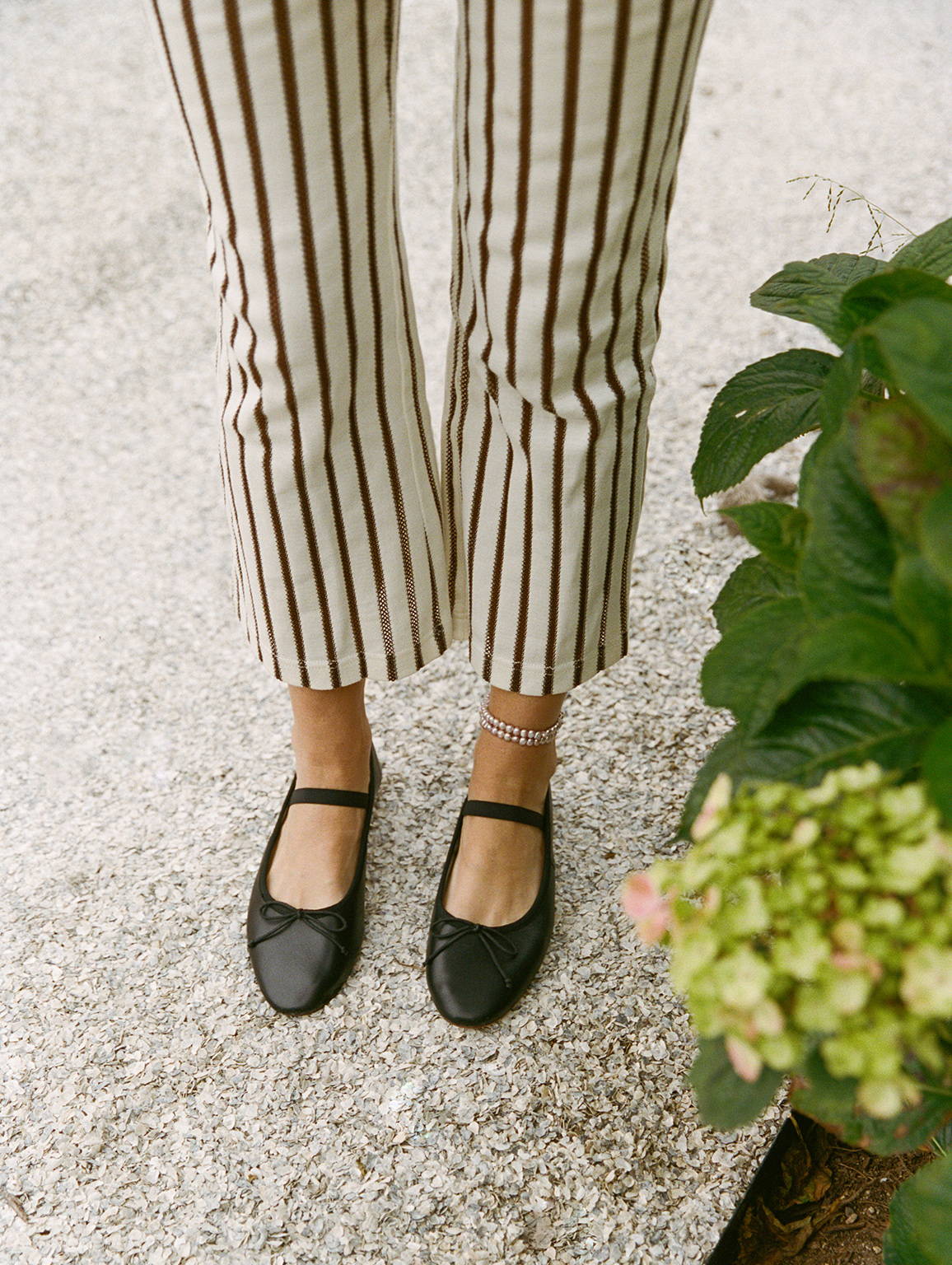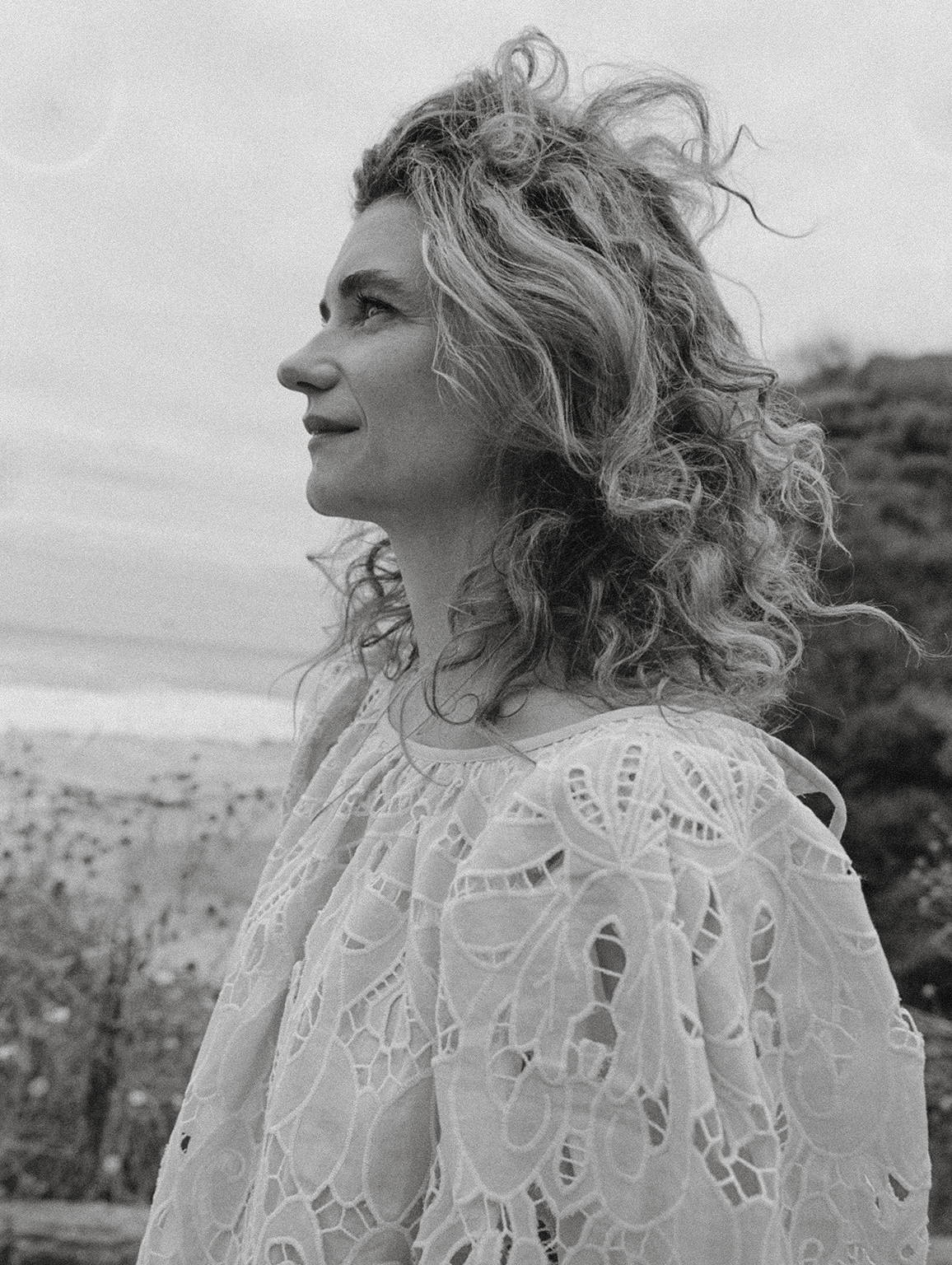 "Jewelry came first and controls an embarrassing amount of my brain space. As for interiors — I decorate rooms in my head as a way to relax. You too? There is a creative control in designing your home that I really crave because as an actor you are just one single part of a complex production. You are one (metaphorical) color. But with interiors, I can be in charge of ALL OF THE (literal) COLORS. Case in point: my pink house. As for clothes… I am an actress, I love a lewk."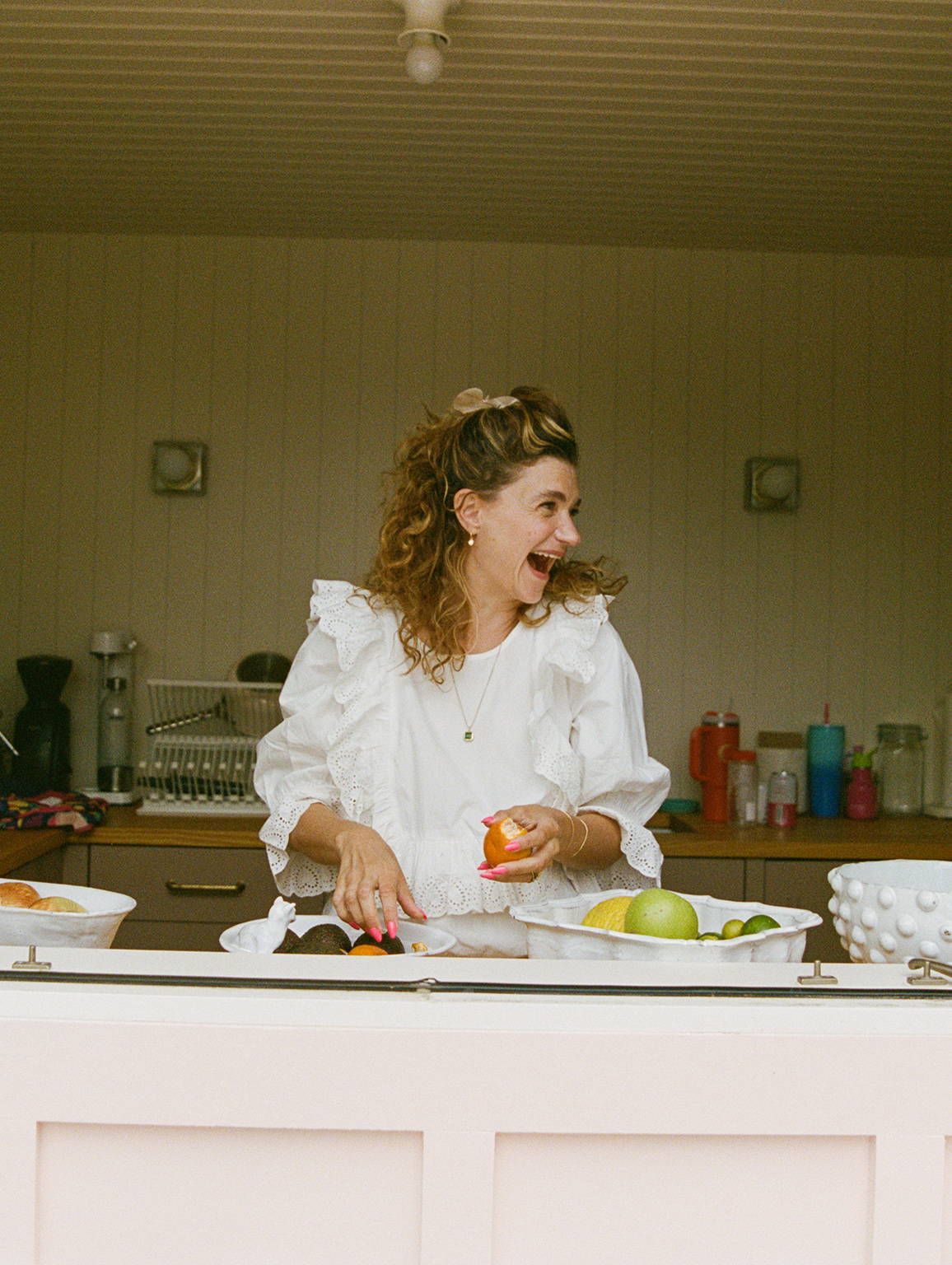 "I have bopped around the genres but I always look for humor in whatever space I can — if I can find the humor, I can believe in the story. Obviously I won't be doing any space dramas in the near future. I would give away all of my pets and most of my jewelry to work with Yorgos Lanthimos."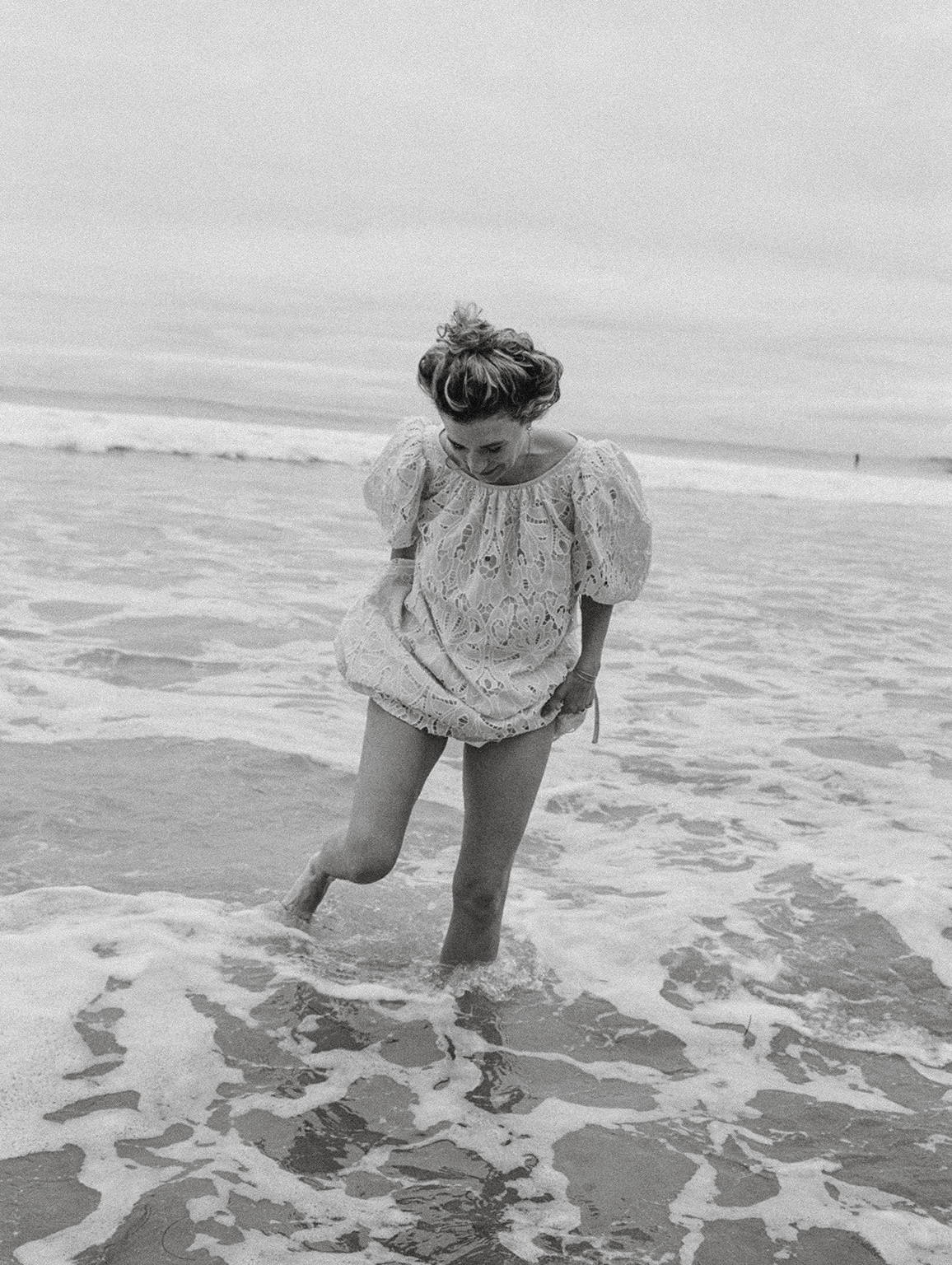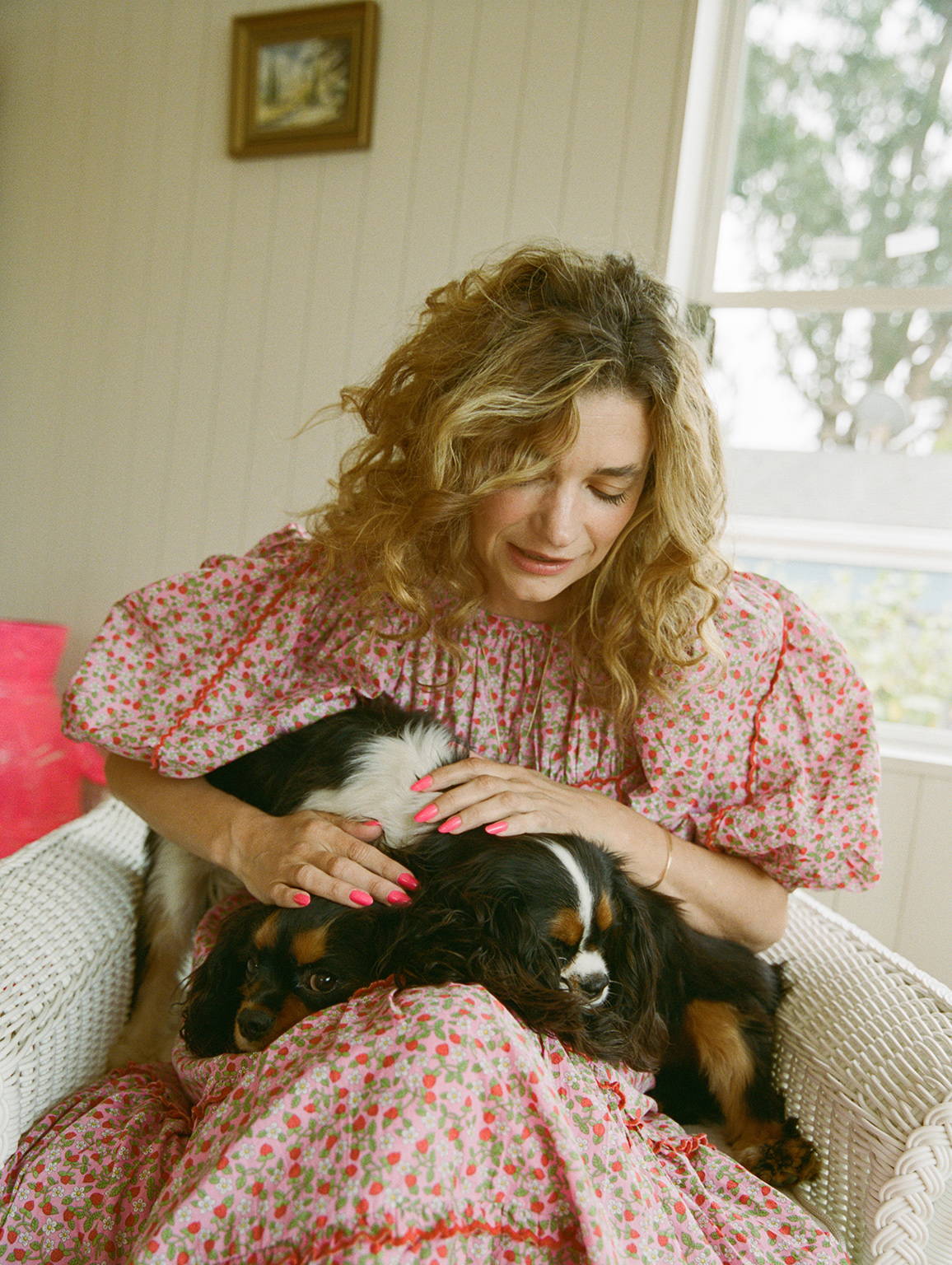 "I need advice from them! The industry shifted with COVID and most everything is now done via Zoom and self-tapes. I am in my early hundreds so when I do a self-tape I am lucky if I make it into frame. My advice, if I am qualified to give any, is that acting will be a part of your life for as long as you want it to be. Sometimes it will be a big part and sometimes a missing part and to not absorb either as a value judgement of your gift."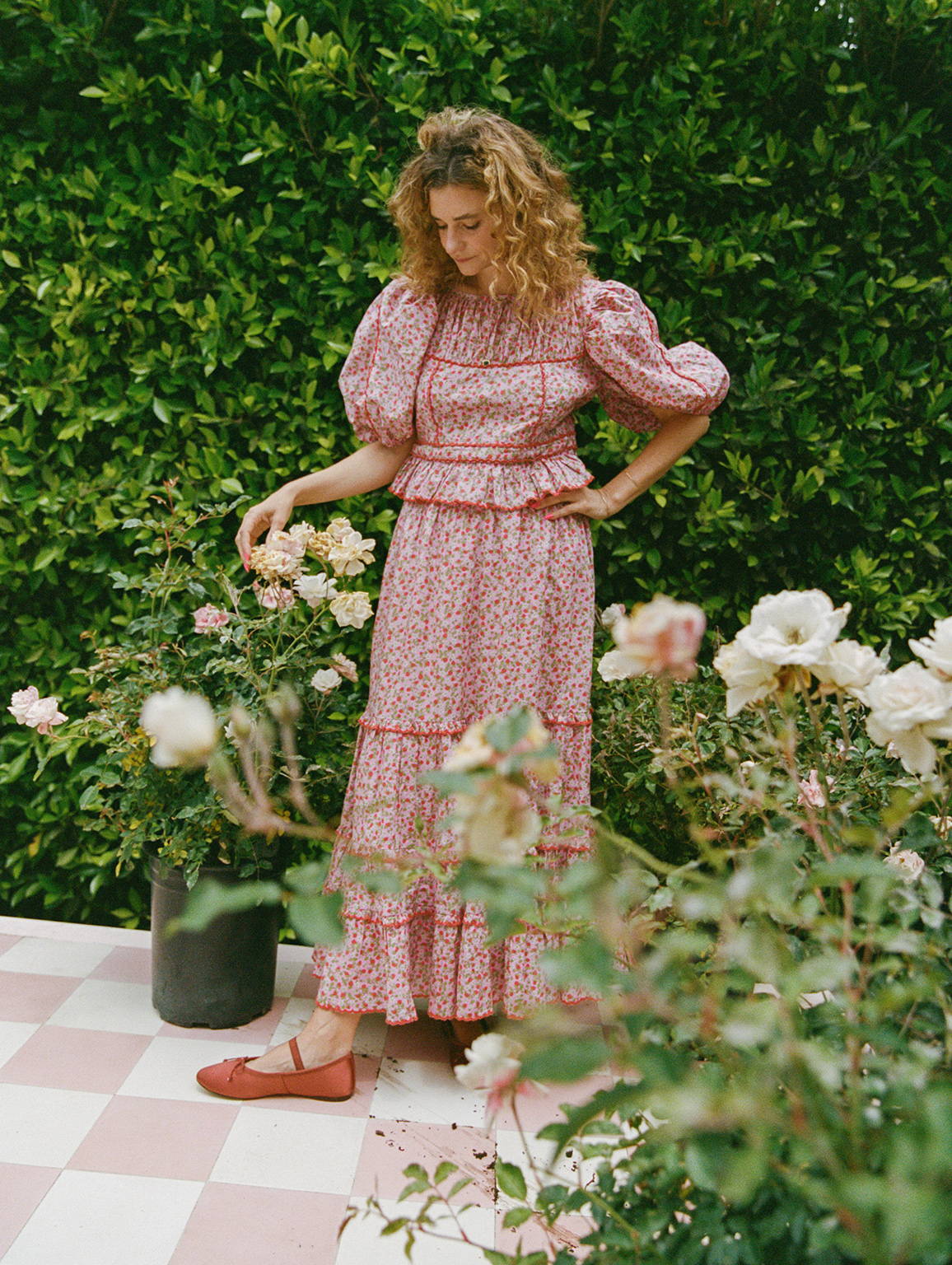 "Well, I was raised right — my parents are passionate about social justice and it was a regular topic of conversation growing up. It used to embarrass me how hard my mom would go in her activism and now I aspire to that bravery. In addition to abortion rights, the right to healthcare for trans people is under attack. Black trans women have a life expectancy of 37. Trans people are not the danger — they are in danger! They have always existed and there will always be infinite diversity of the human experience."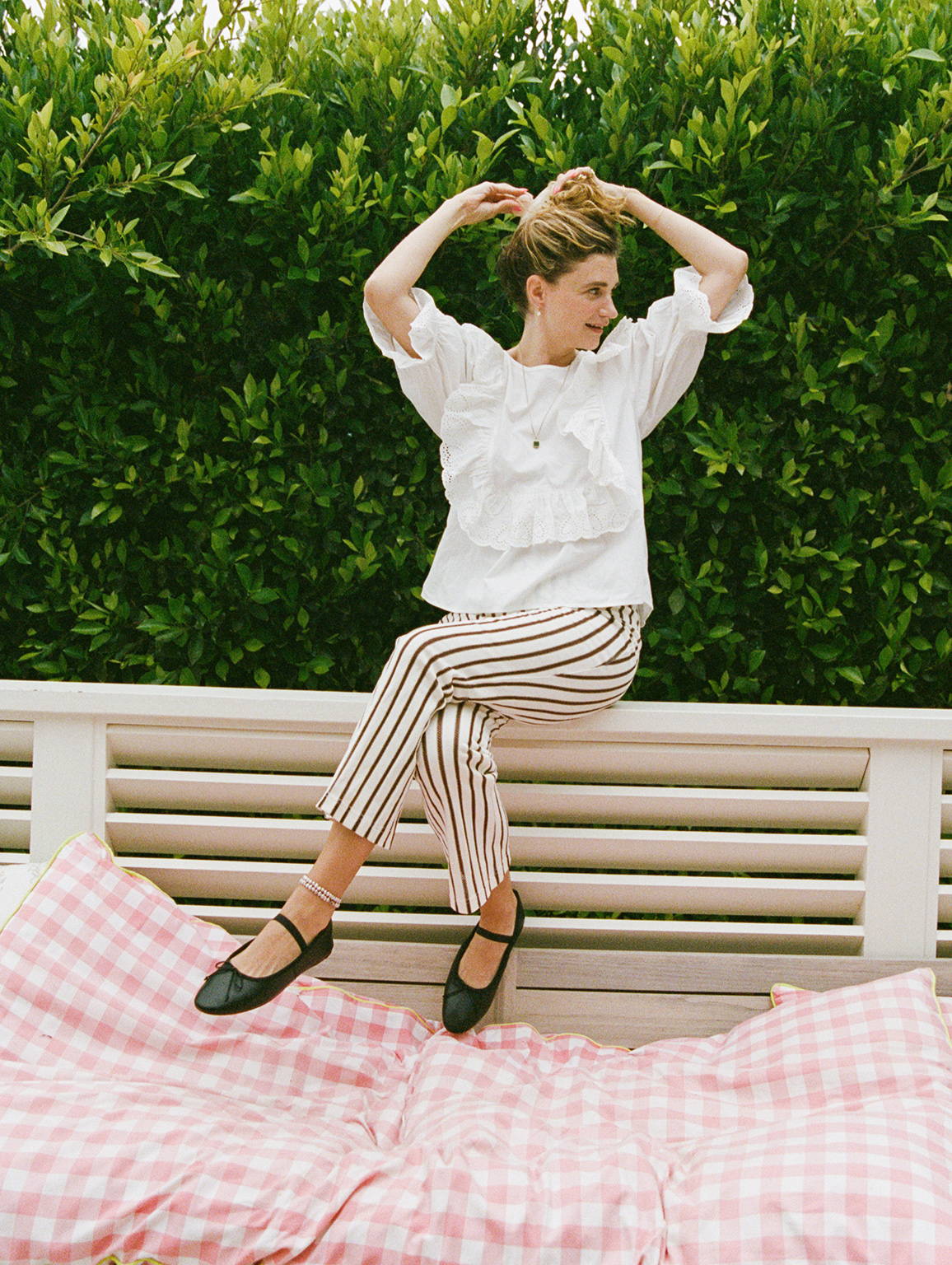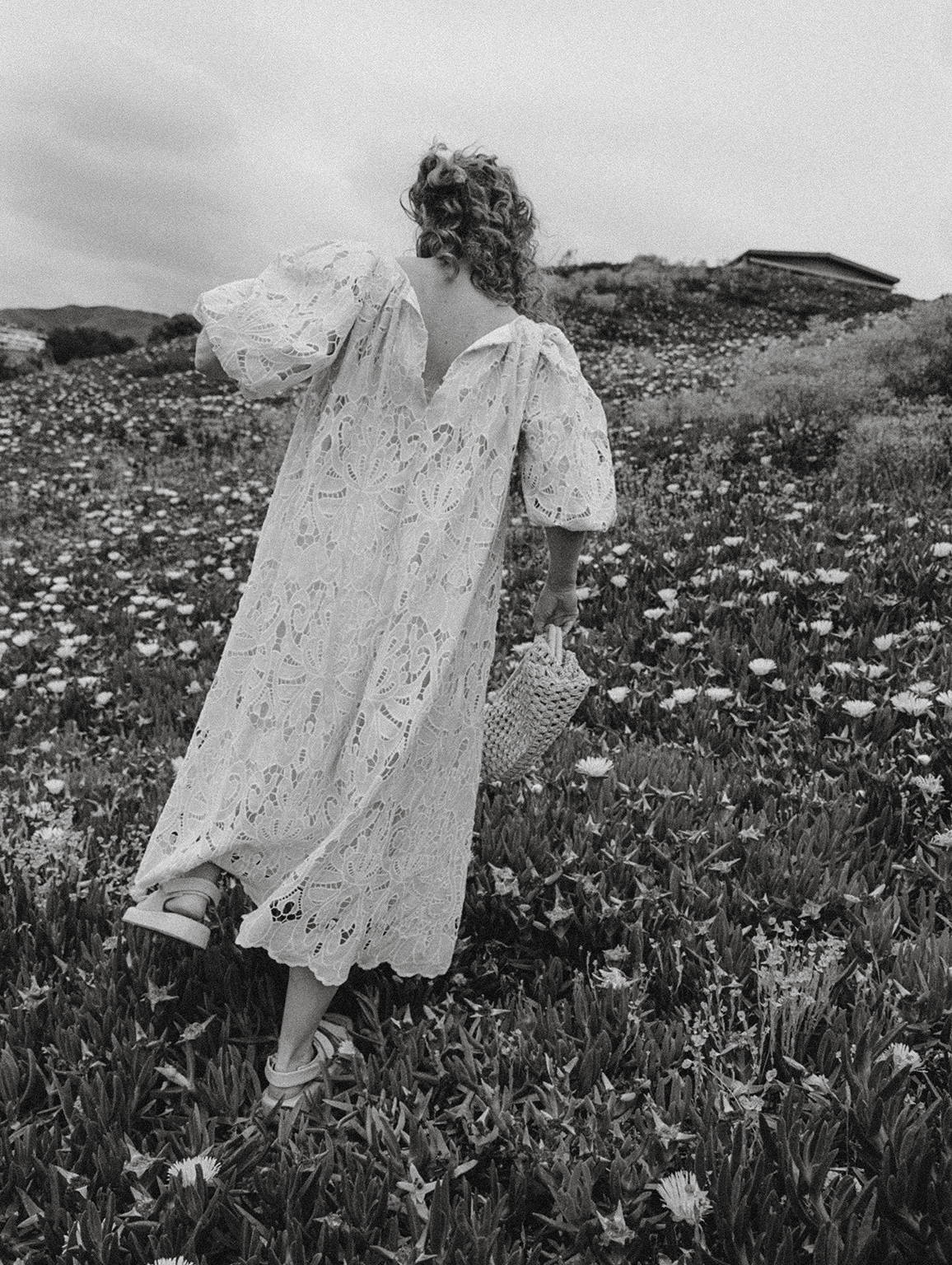 The ocean! Sometimes seals take a nap on the shore and I want to smooch them!
Good Point Pilates is the best. Follow it up with a $17 smoothie from SunLife (Wolverine, add Kale) and then stuff yourself with the most delicious burrito from Lilys. Hotel June is cute. Sunroom and Abierto for clothes, gifts, and jewels. And this is a plea for Helen's Wines to open in Malibu… mother needs a pet nat.