One of the most inspiring (or, as my friend put it, "frilling!") exhibits I saw in London was at the Queen's Gallery at Buckingham Palace called "Style and Society: Dressing the Georgians." There, I learned so much about the history of different manners of dressing, fabrics, and garment construction during the 18th and 19th centuries, and was excited to note many of the same techniques in our fall collection.
XX Jessie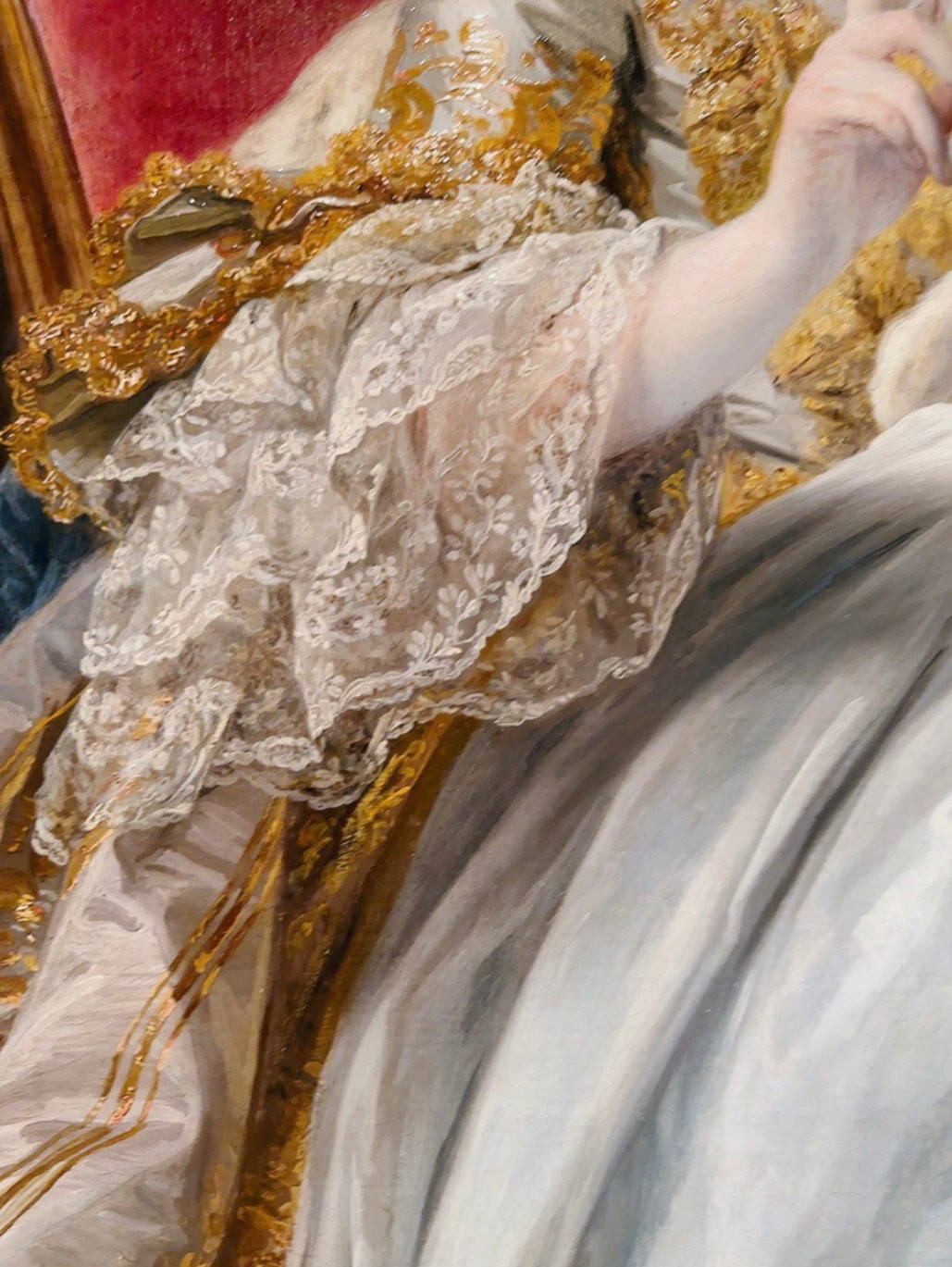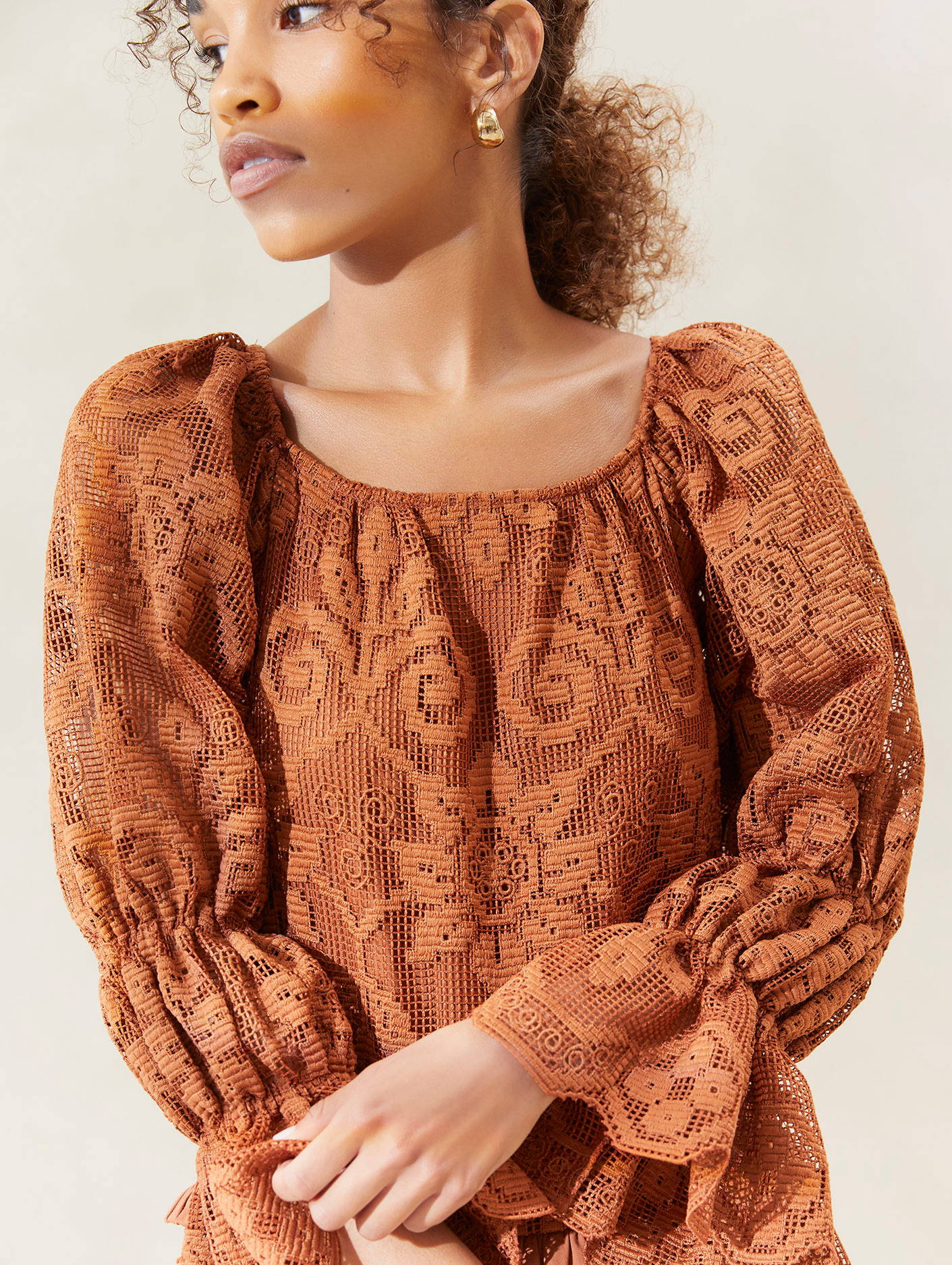 The shape of the gathered lace sleeves on our Antoinette dress remind me of the many similar lace sleeves I saw on display.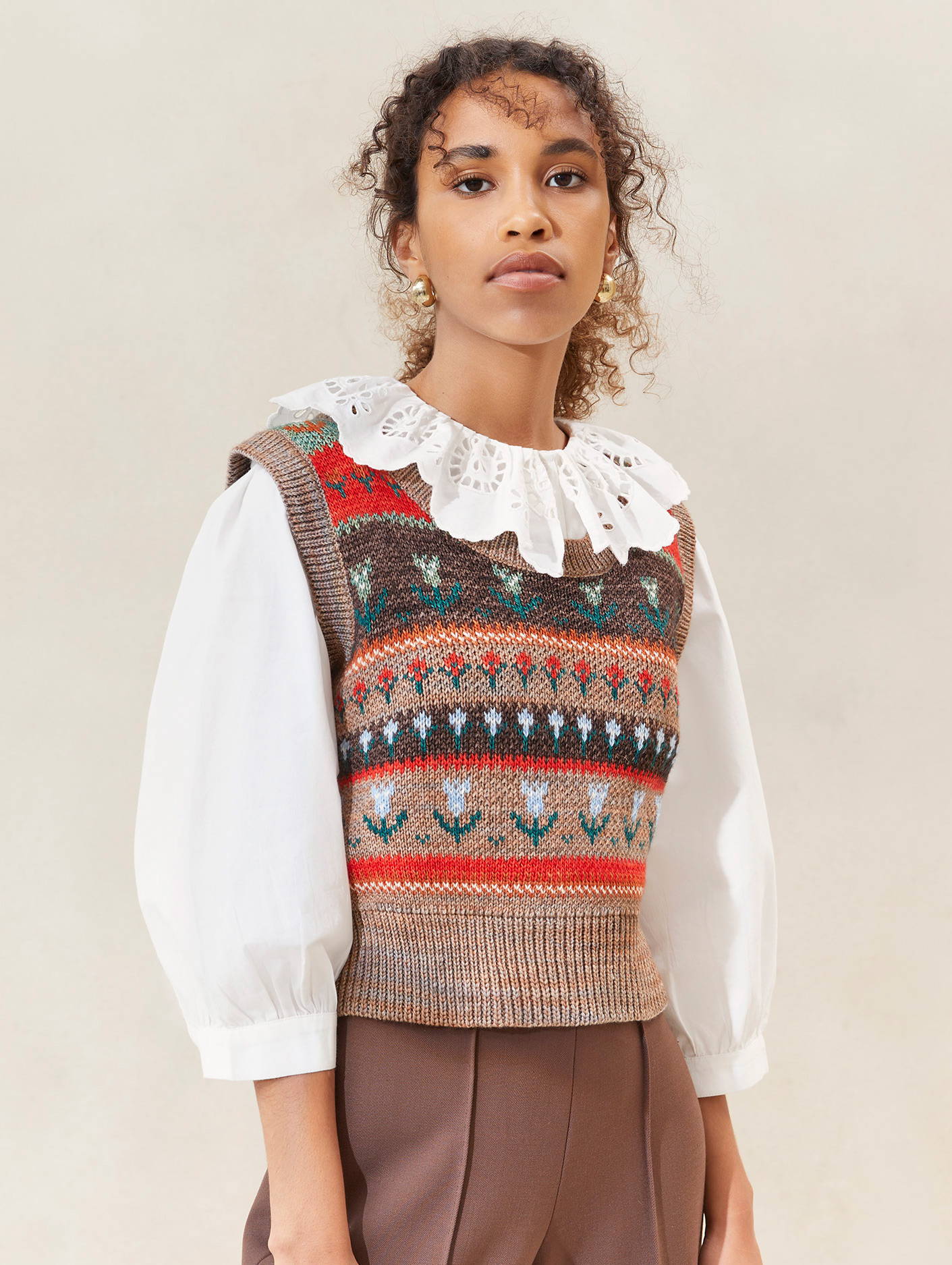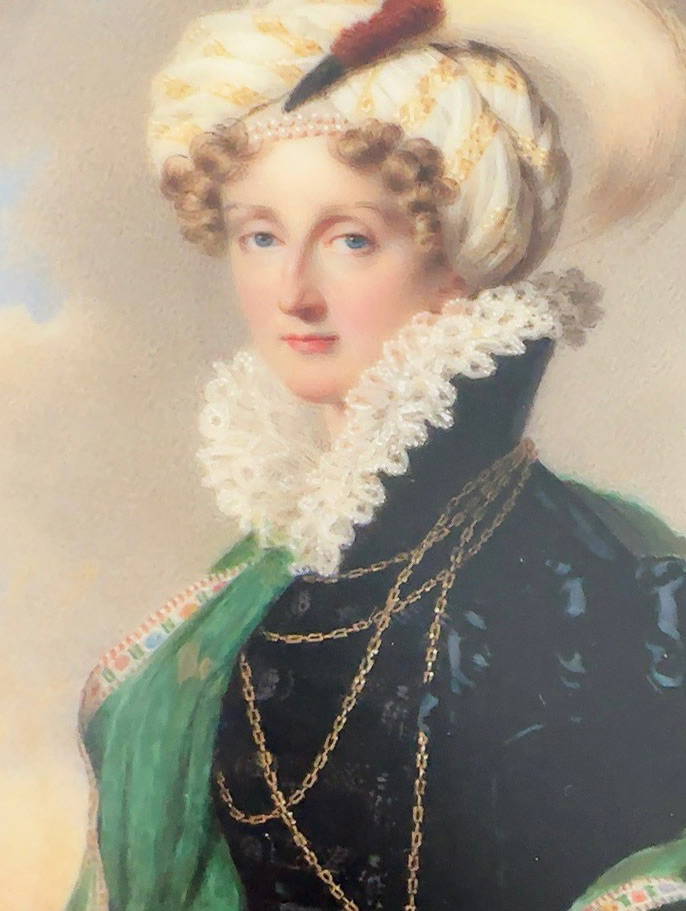 The Georgians loved a frilly underpinning. Here, our Hazel blouse's beautiful Broderie collar peeks out from under our new intarsia vest, just like in this painting of Queen Maria Amalia of France.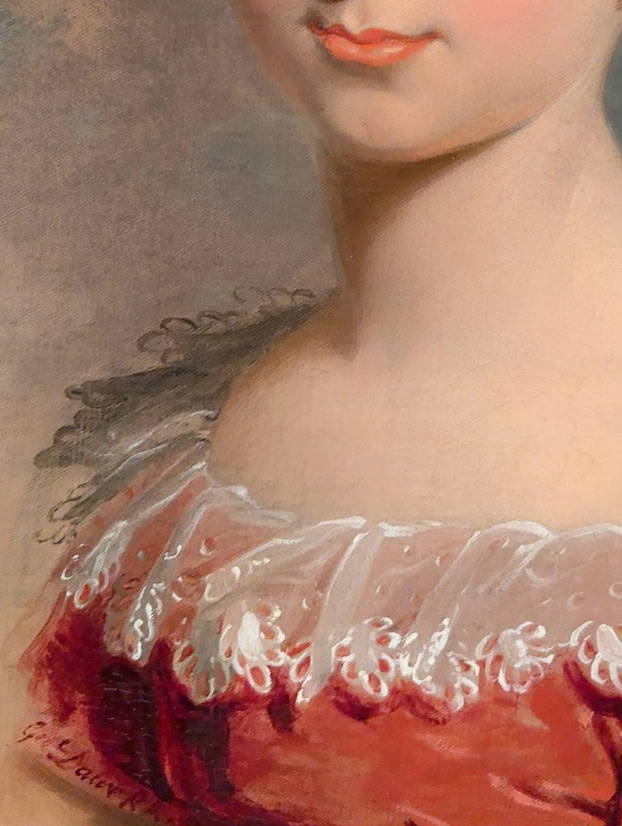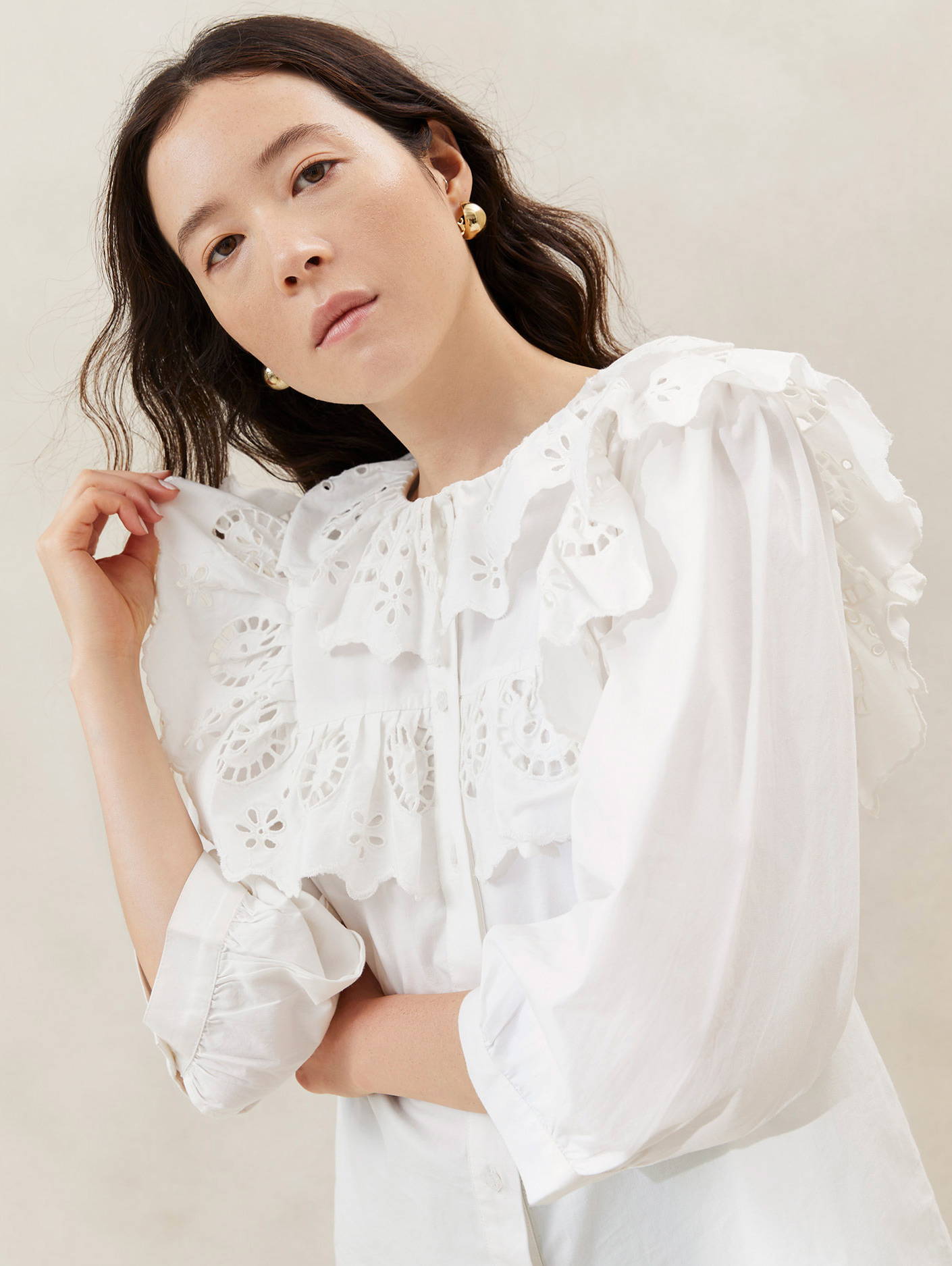 Lace and embroidery were some of the most expensive fixtures of Georgian clothing, their trims and embellishments handmade with intricate detail. This pretty Dresden pattern reminds me of the eyelet on our Heather blouse.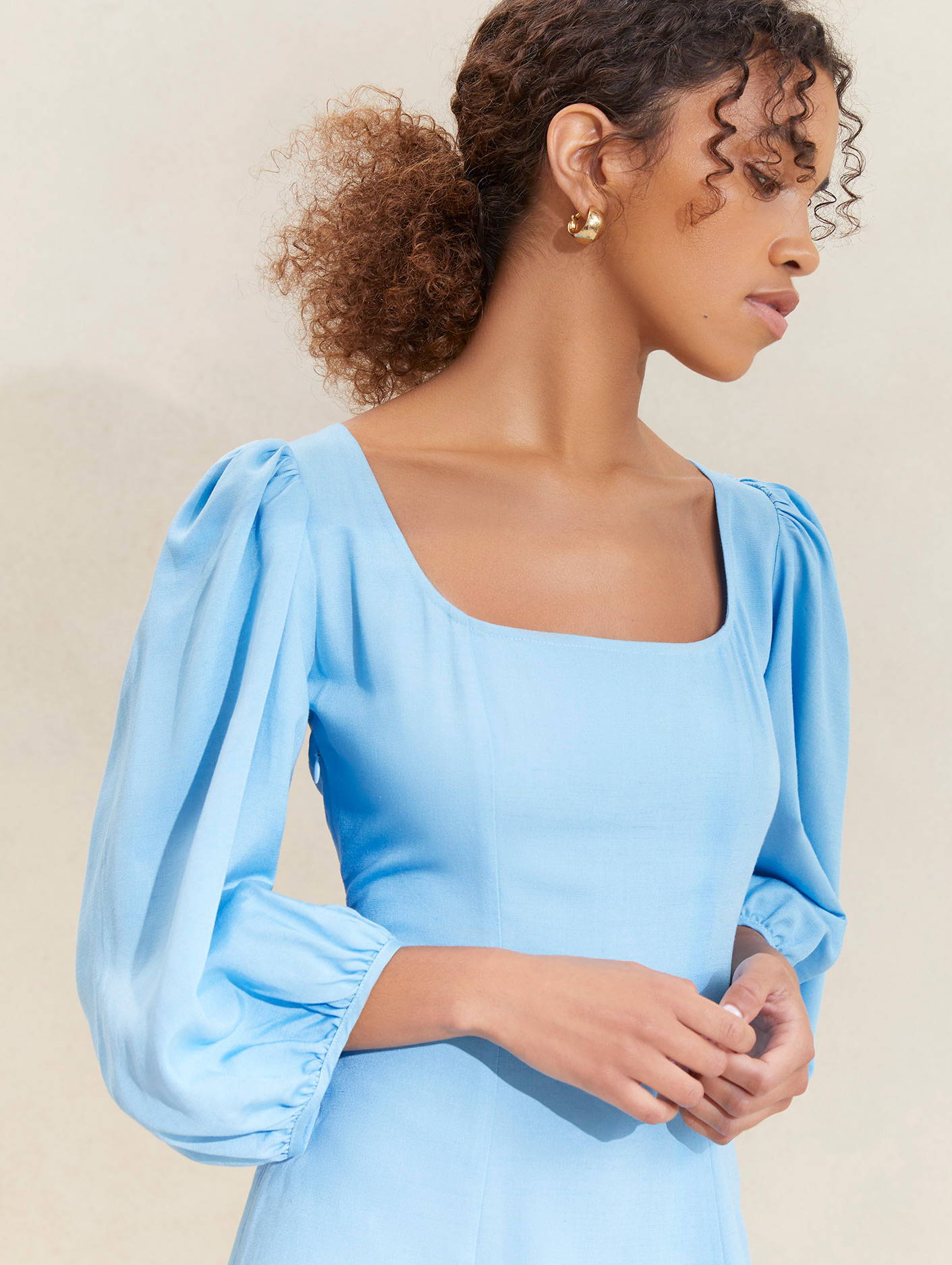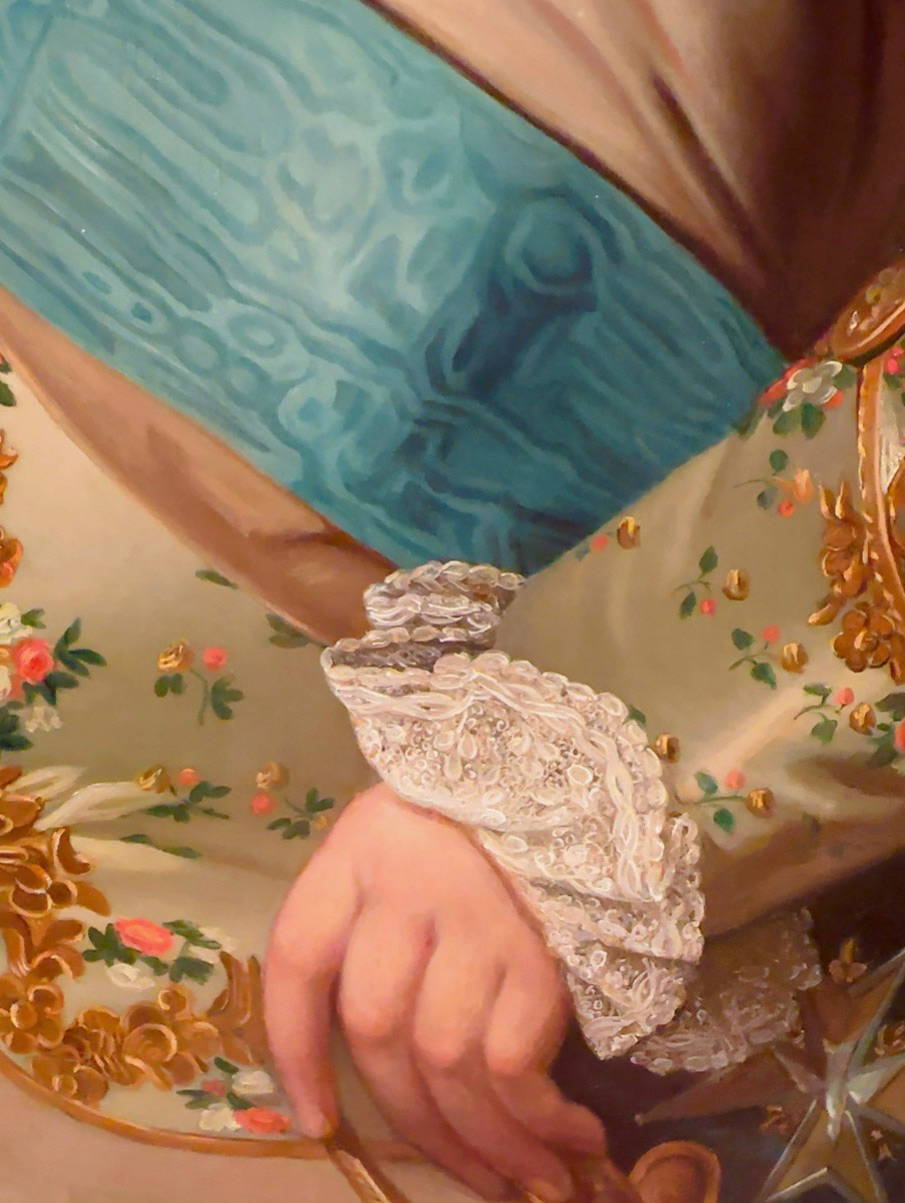 Advancements in dyeing processes during this era led to the introduction of rich, saturated and color-fast hues in clothing. The beautiful blue of this sash reminds me of the blue in the newest iteration of our best-selling Carmina dress.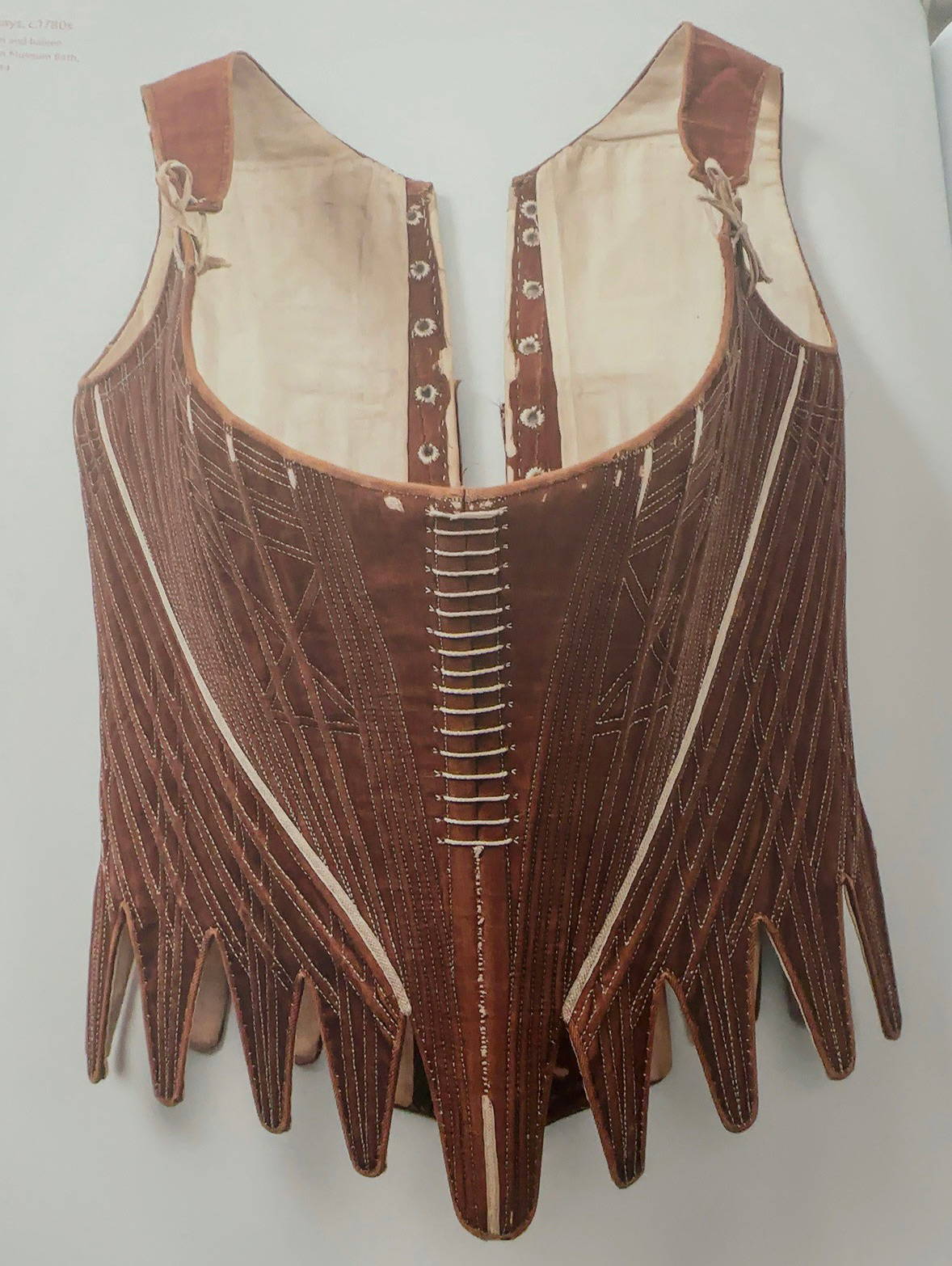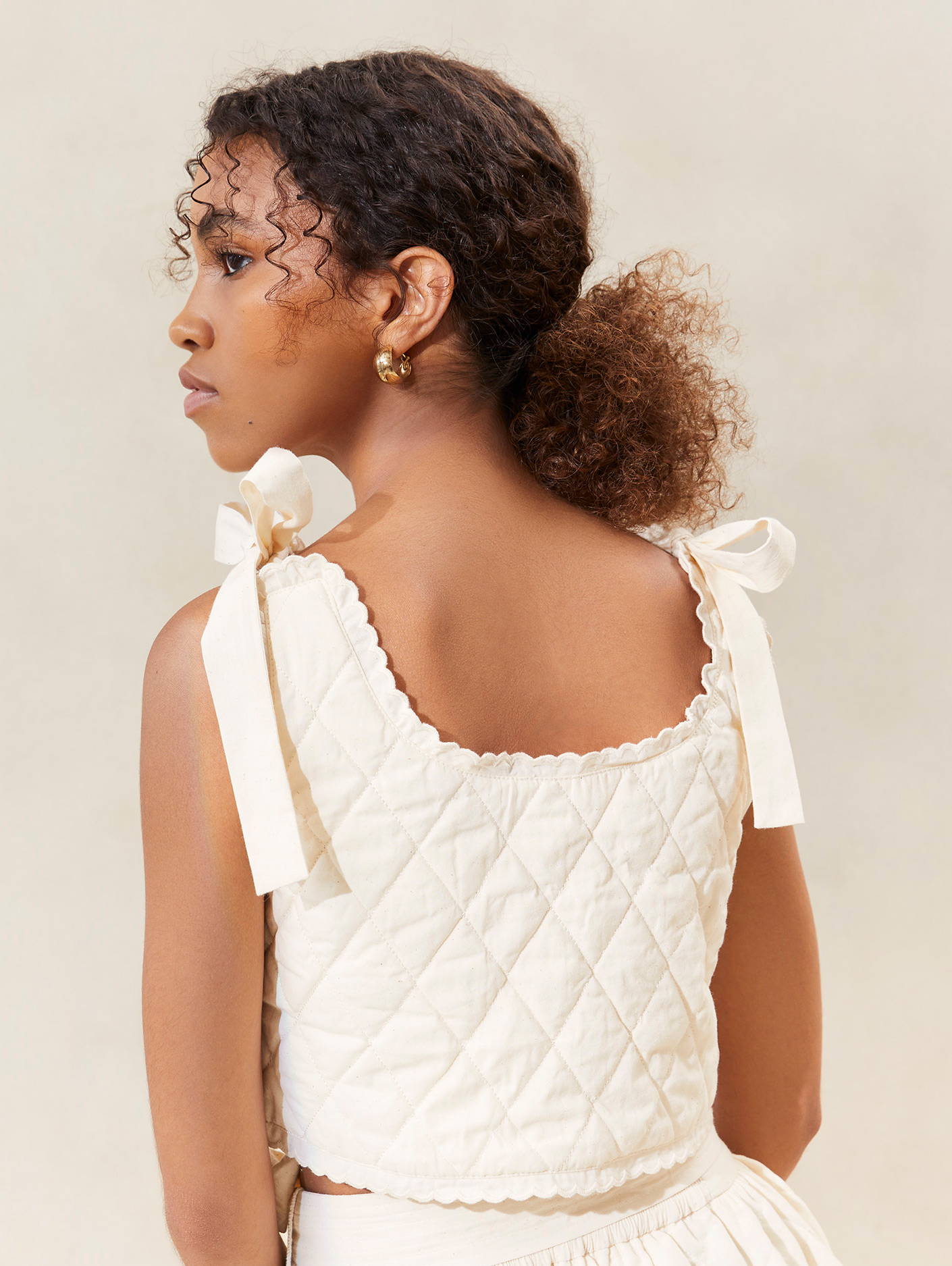 In the 18th century, women wore linen shift underpinnings topped with stays, now commonly known as corsets. The garments were designed with baleen, a cartilage derived from whales, to create the desired shape of the waist. Our quilted vests echo the shapes of early stays, and I love how they look layered over white blouses.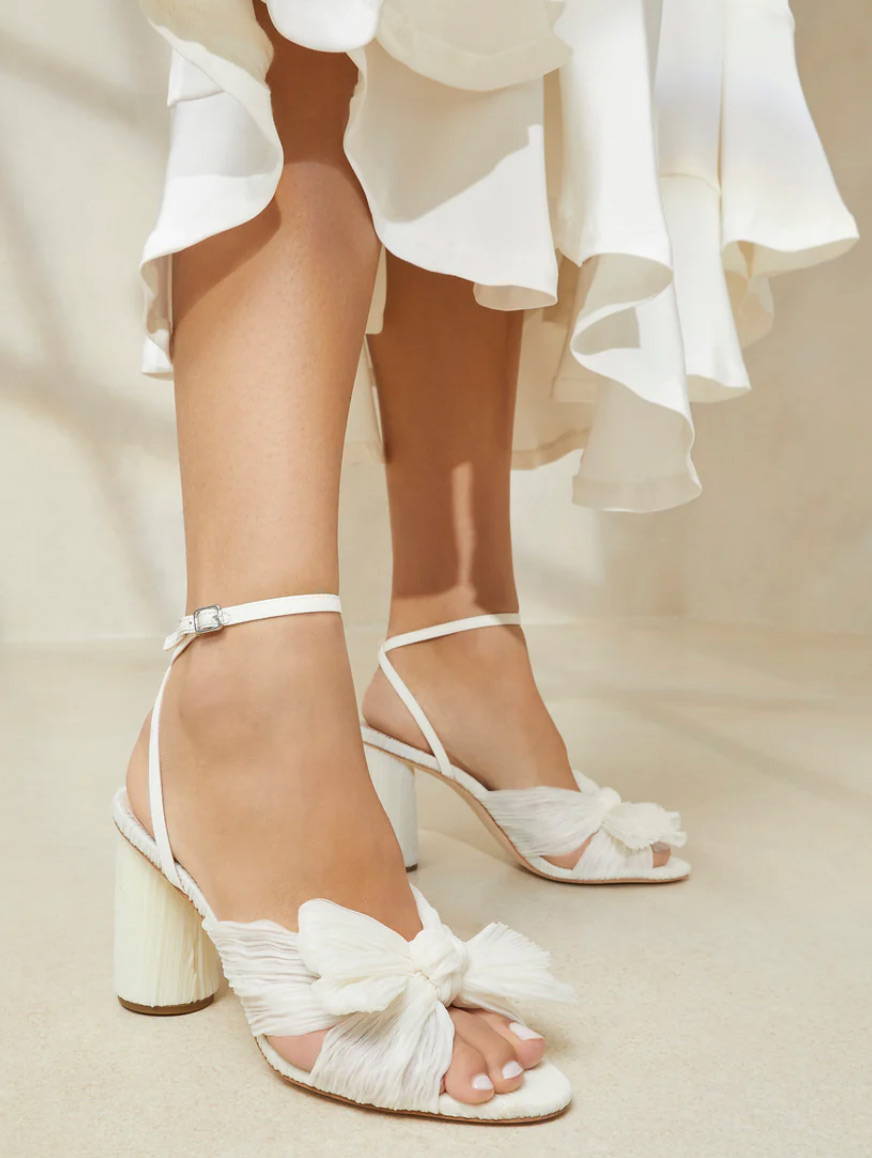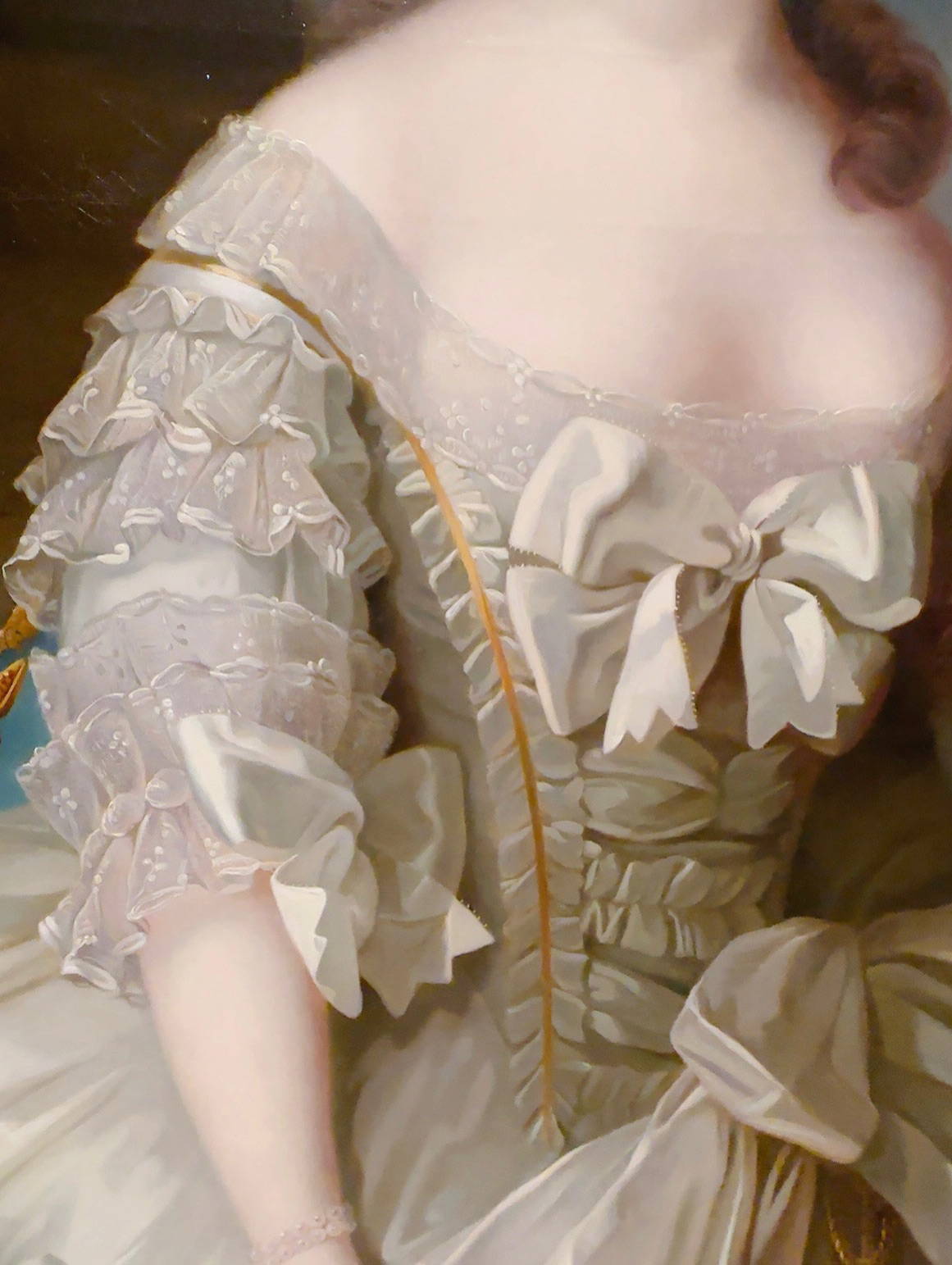 Bows abound in Georgian clothing. Ribbon bows, satin bows, striped bows, they were everywhere. Bows are a signature of our collection, and we're in good company, the detail also favored by Marie Antoinette.