Shades of green, made perfect for a fall refresh. See how we're styling a palette of Spruce, Pine, Pistachio and more from head to toe, all season long.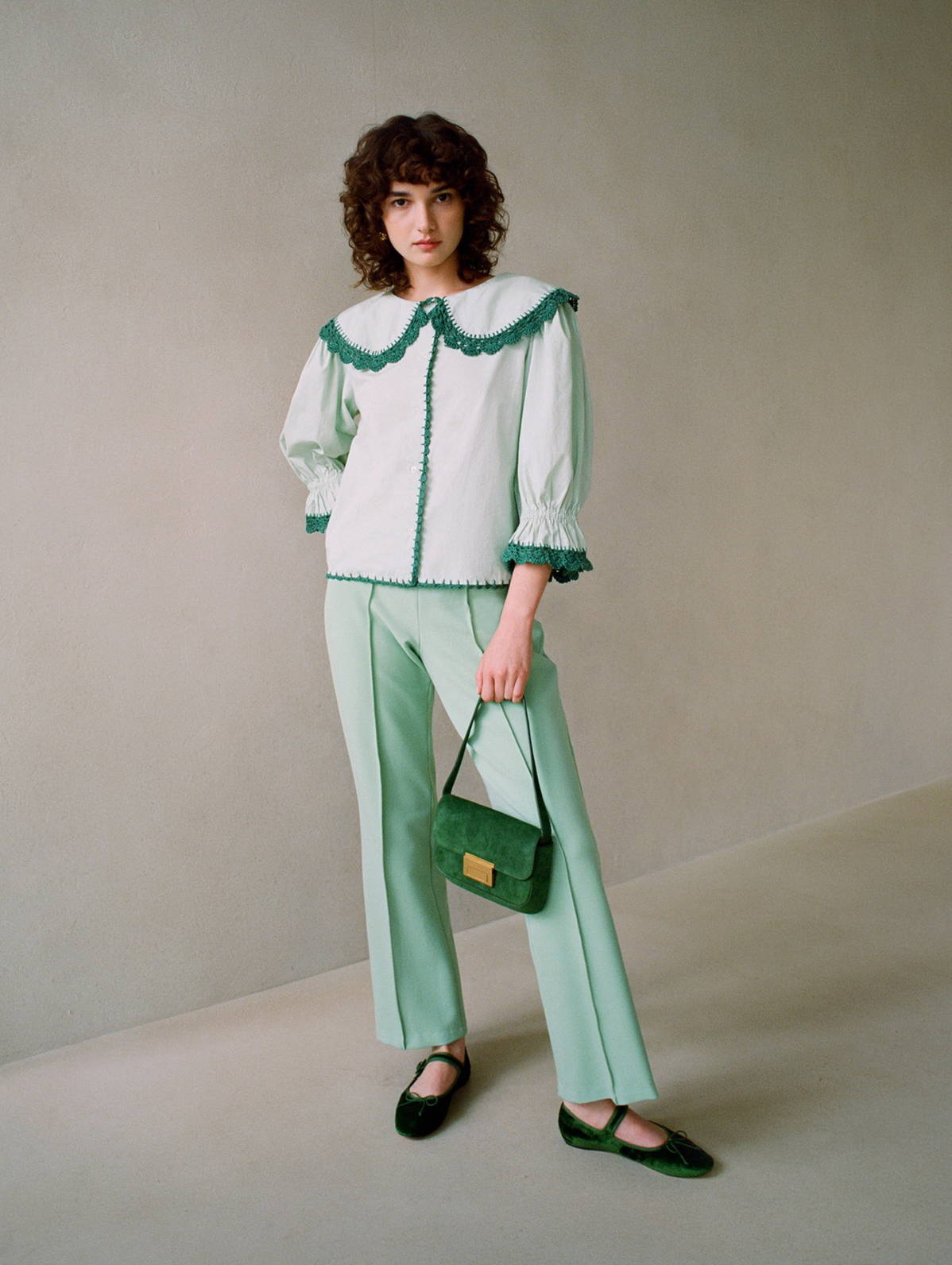 Pops of Pine, Spruce, and Fern hues tie together a perfect monochrome ensemble. We love the way this look's details, from Tamar's crocheted edges to Stefania's bold gold buckle, make this everyday look so "wow."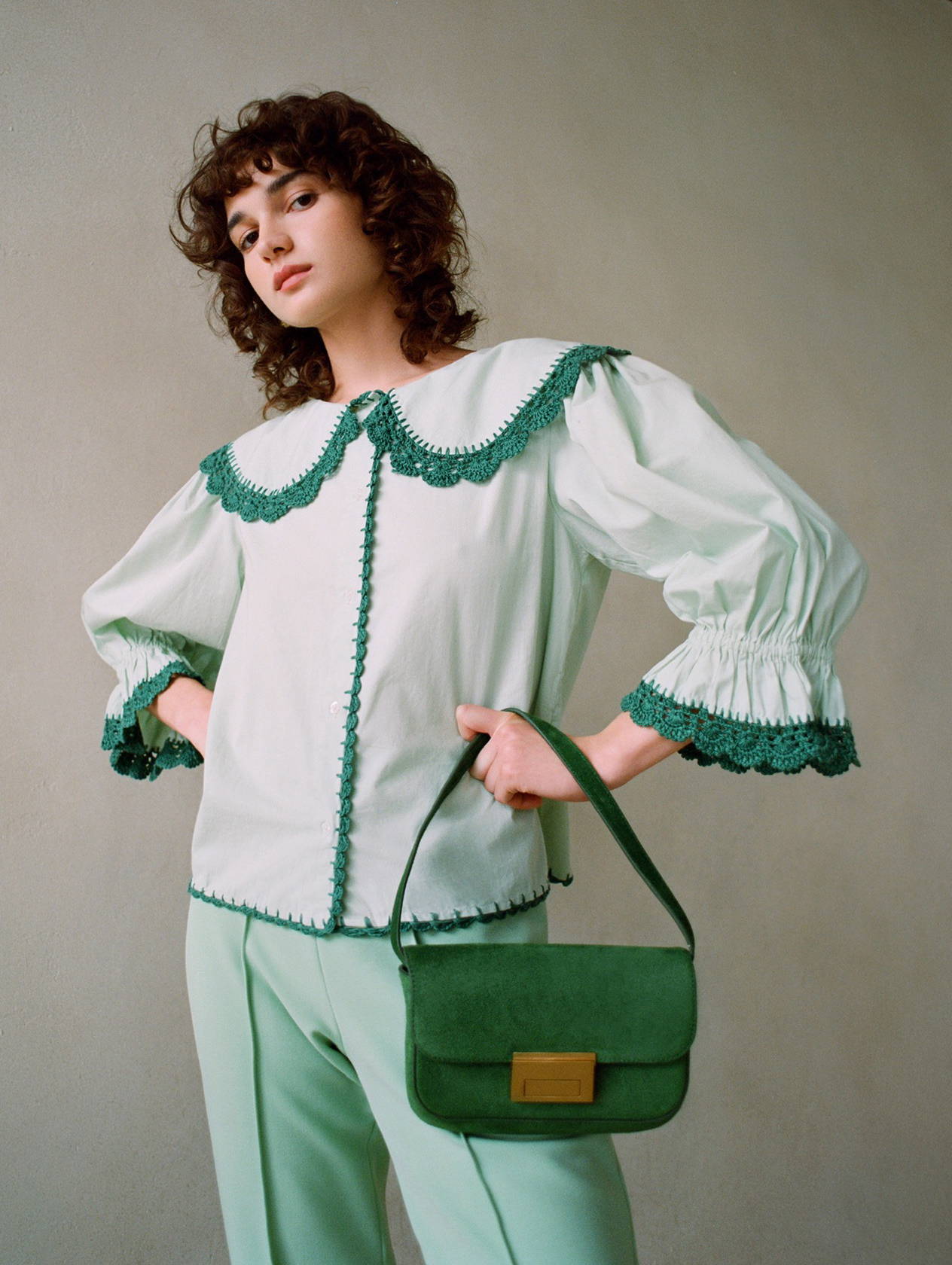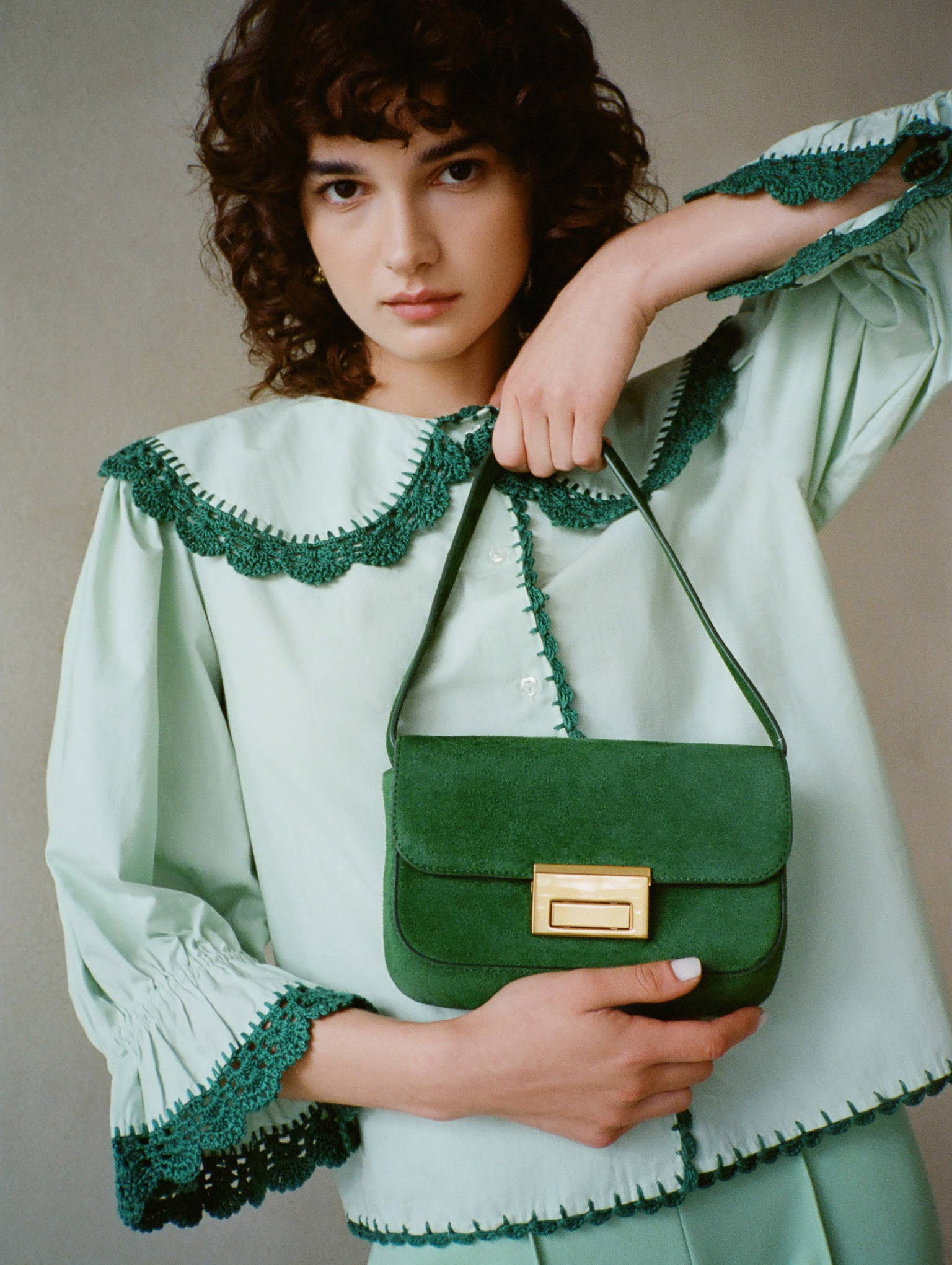 Two of the season's most luxe materials, married together for the dreamiest, party-ready outfit. Mimi, All best-sellers, Mimi, Aviva, and Rivka are back for fall, made new in fresh patterns and hues.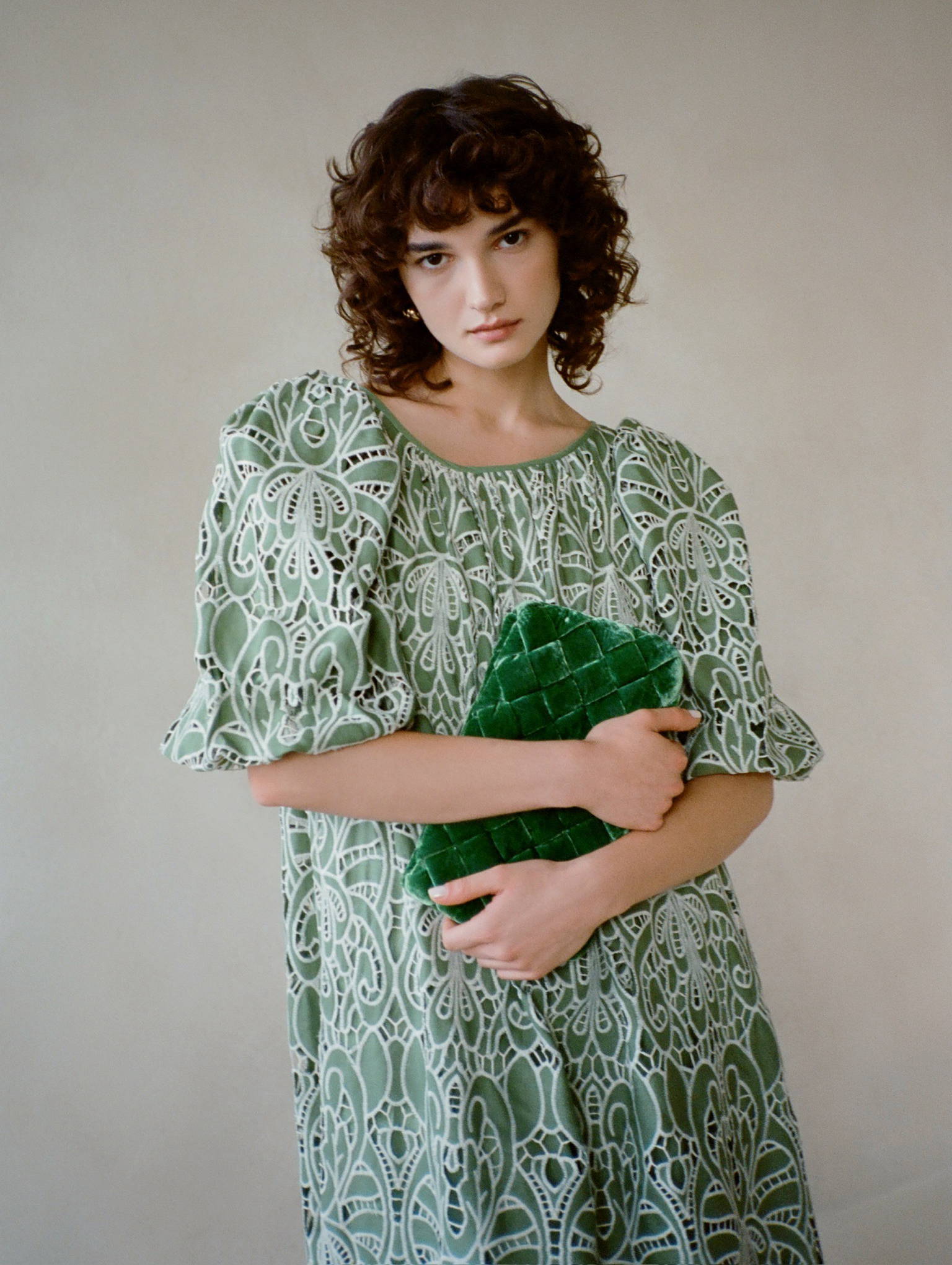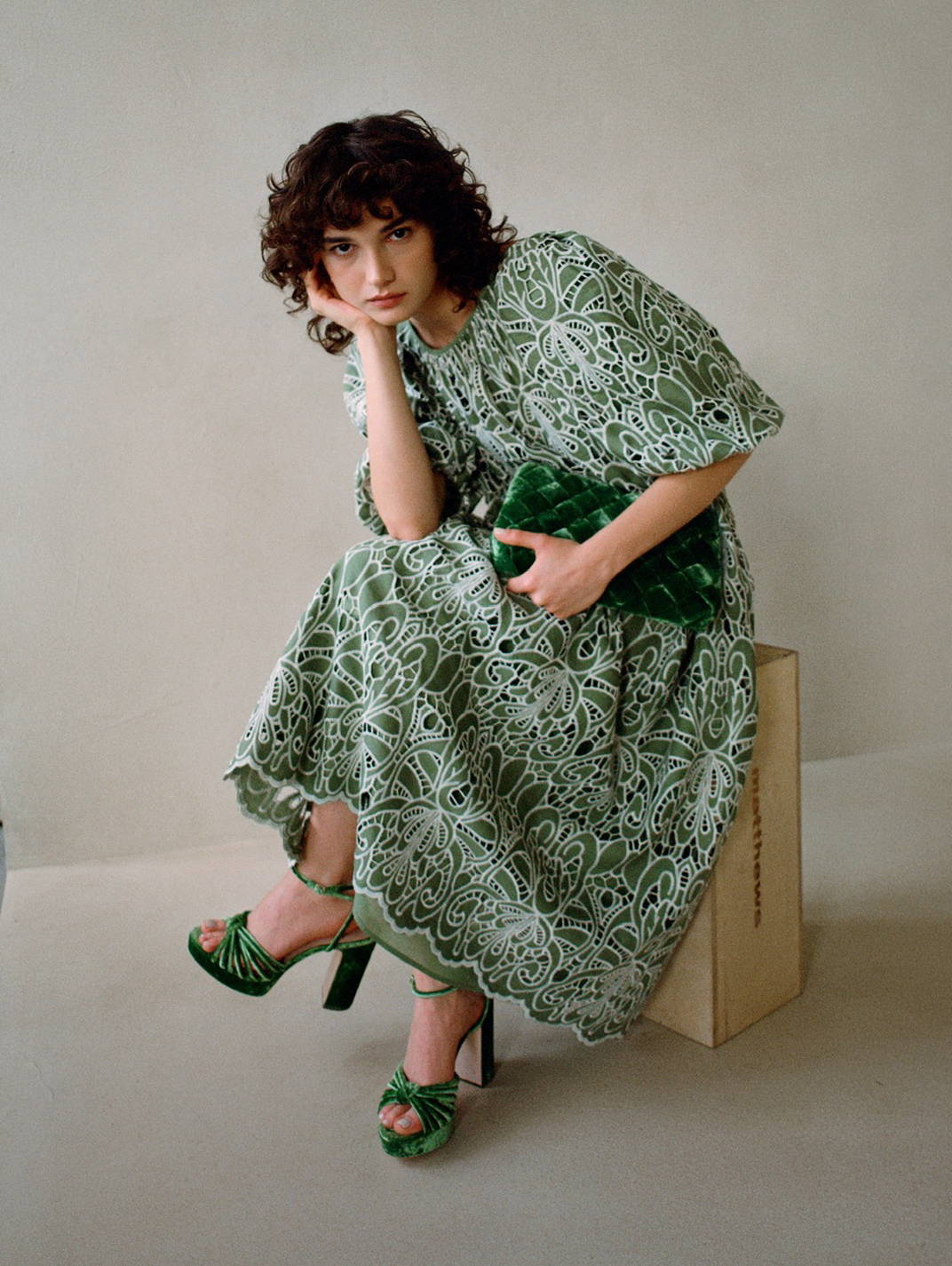 A lightweight summer dress becomes something completely new with the addition of suede accesories. The material brings the perfect level of texture and weight,