Though they all donned matching Doen gowns, India's bridesmaids made their ensembles their own, each selecting their personal favorite pairs from our collection to complete their wedding day looks. Step inside the bridal parties shoes — read on to discover their most-loved moments, dance floor memories, and more!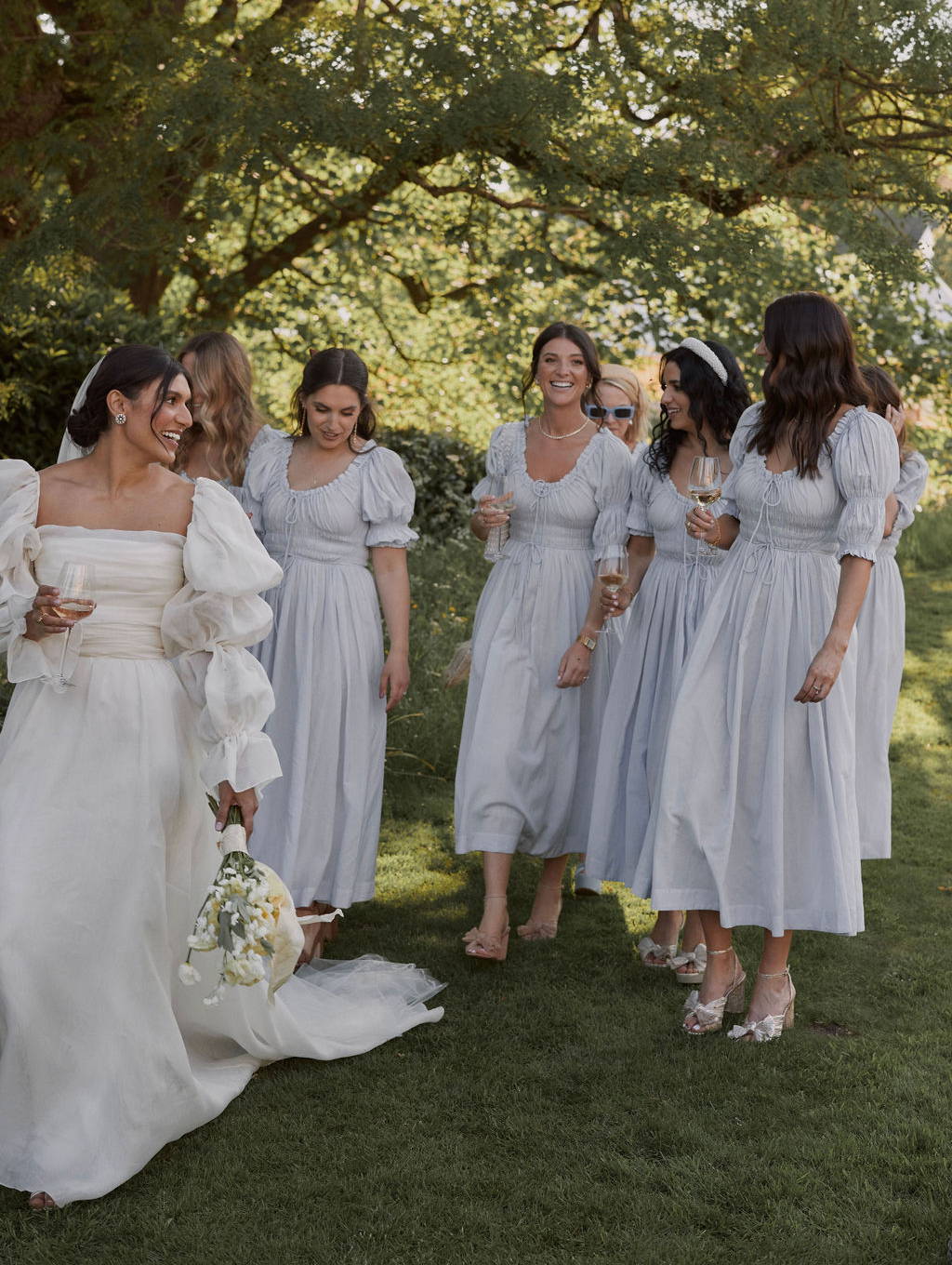 What LR style did you choose to wear, and why?
I chose to wear the Platinum Natalia Platforms as they are such a classically beautiful signature LR style. I love that they've got both gold and silver woven in so they'll go with any accessories. I was shocked by how comfortable and easy to walk in they were — think it's because of the platform.
What was your favorite moment from the ceremony?
Hands down it was walking down the aisle, turning the corner and seeing my soon-to-be brother-in-law beaming back at me under the most stunning olive brand installation.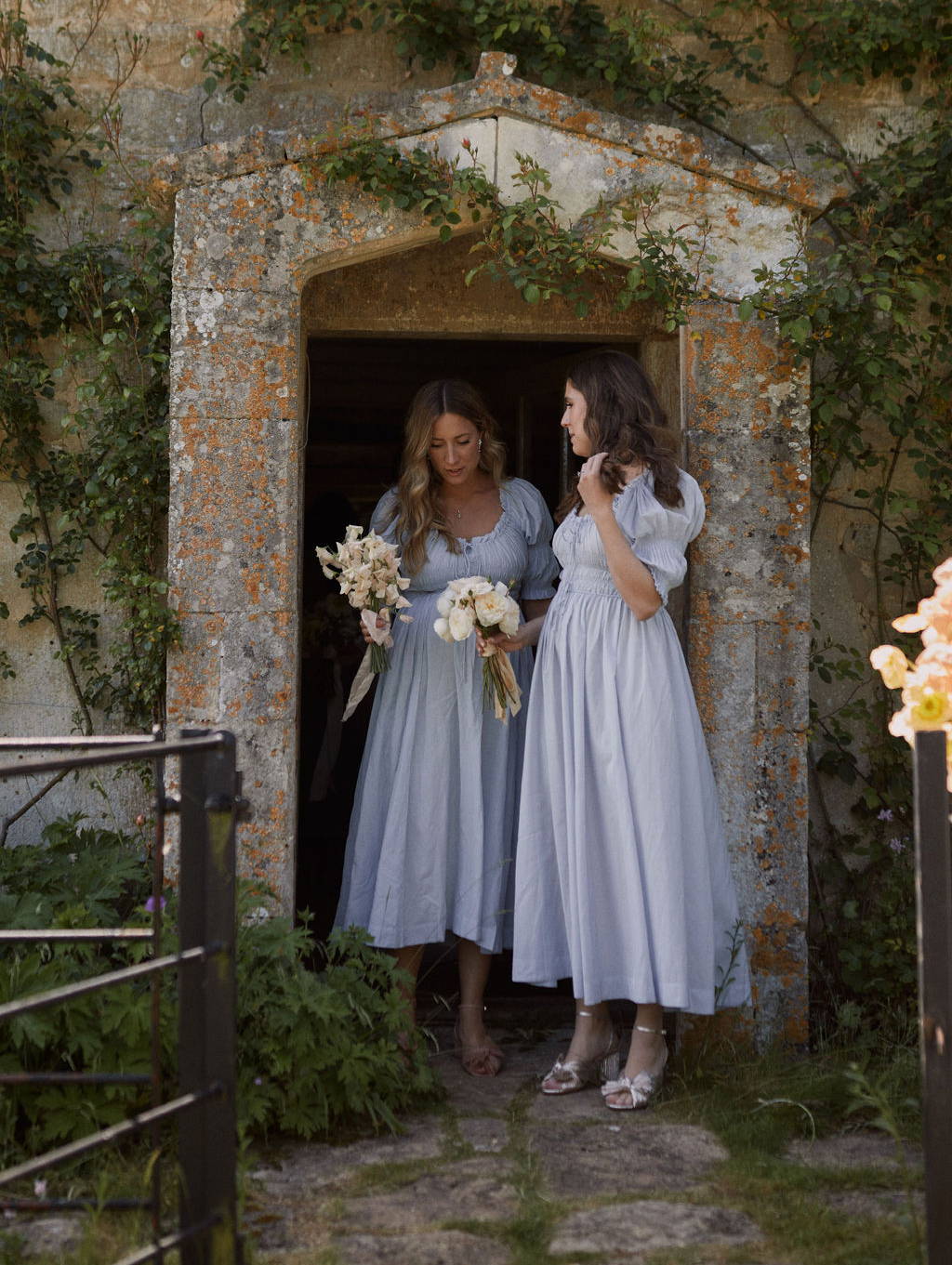 What LR style did you choose to wear, and why?
I wore the Roz Light Denim Knot Platform heels — they came out about a week before the wedding and it was as if it was meant to be. I loved that they were the same blue as our bridesmaid dresses and leant into the tonal look with a pair of blue sunglasses to match. I was one of the shortest bridesmaids, so I loved that they gave me a bit of extra height whilst also being insanely comfortable — I've already worn them multiple times since!
What song got the most people on the dance floor?
A tough call, Freed from Desire got everyone dancing, but when Estelle's American Boy came on, India and James took over the mics and rapped, which was so memorable!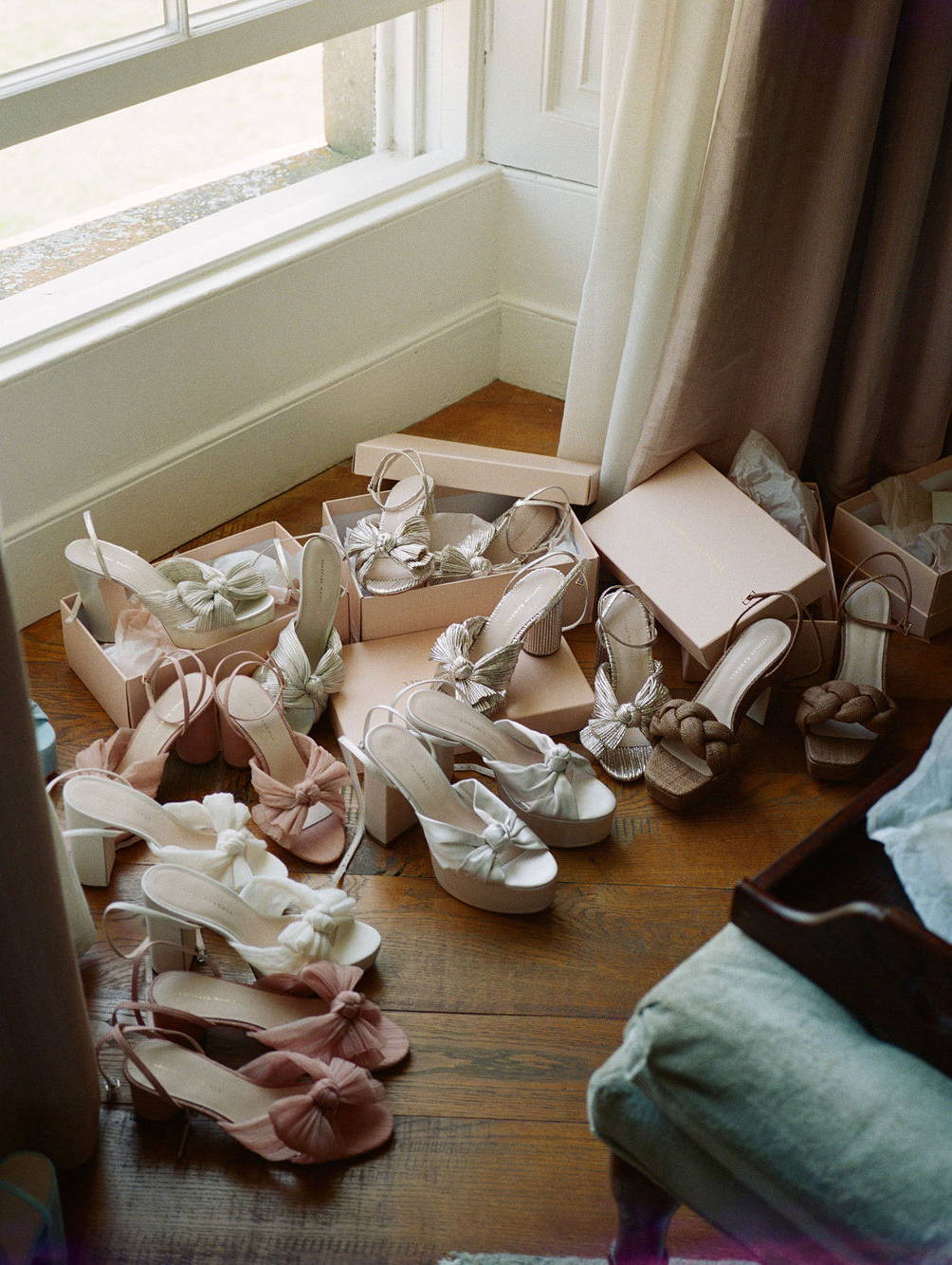 What LR style did you choose to wear, and why?
I chose the Camellia Beauty Pleated Bow Heel because I loved the softness of the colour and ease to match with outfits. I knew these would become a staple favourite for every occasion to come after India and James's wedding! The bow adds so much elegance to any outfit and always get compliments when I wear them.
Was there a moment you shared while getting ready with India and the bridal party that was particularly memorable?
Whilst getting ready we hosted a women's circle with India and all her bridesmaids. This was so we could all set intentions for India for the day and in her married life ahead. It was such a beautiful, calm moment amongst the excitement of getting ready and meant we could channel all our excited energy together for the rest of the day.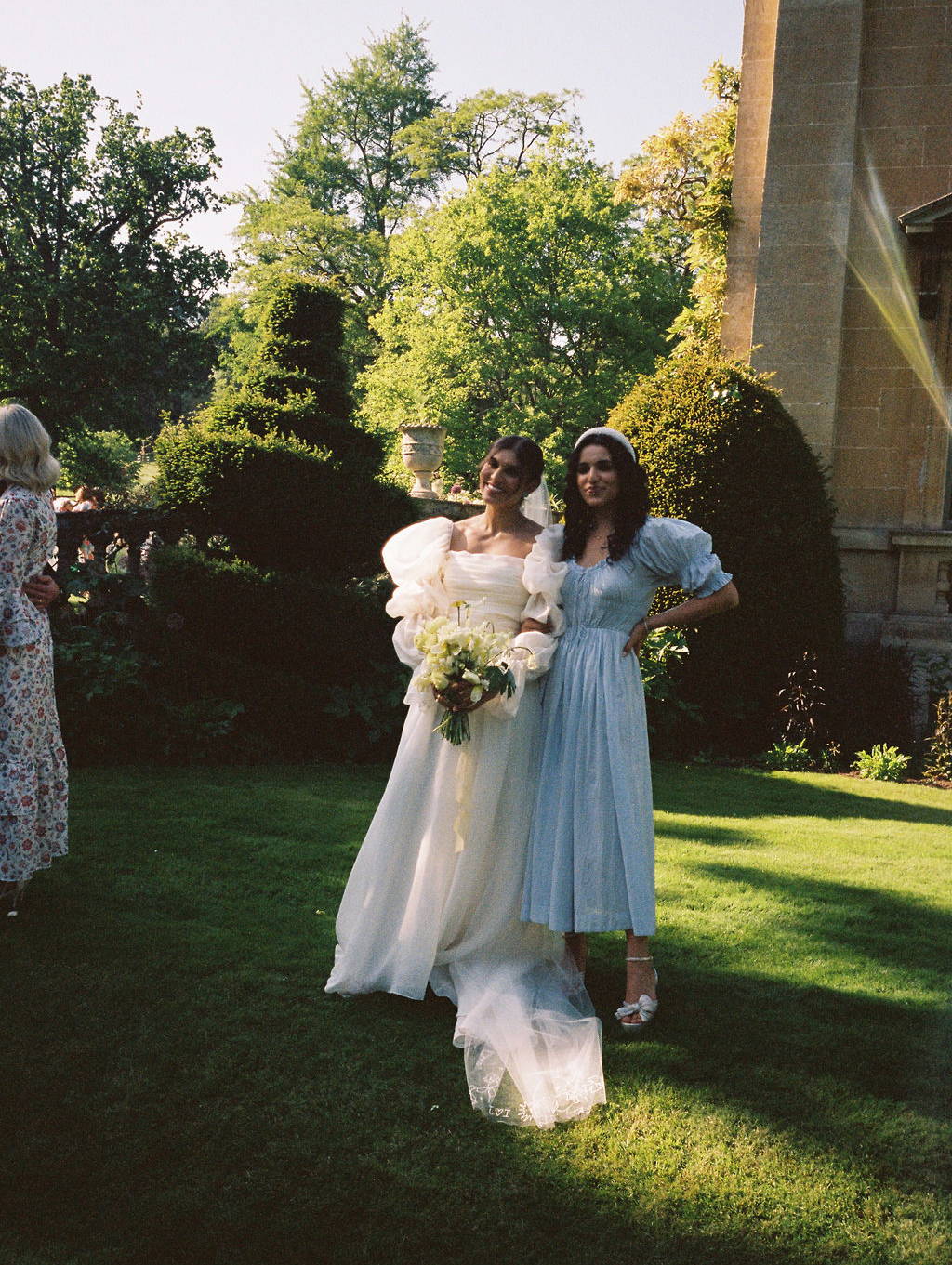 What LR style did you choose to wear, and why?
I chose Dahlia in Beauty because I love the soft blush hue. The shape and heel height were amazingly comfy for 34 weeks pregnant as I was for the wedding!
What was your favorite detail from the wedding decor?
It has to be the bespoke Bias Editions vases that India designed in collaboration with the brand, which matched the Spring colour scheme perfectly. I also loved our bouquets — we each had a bunch of single variety flowers — ranunculus, sweetpeas and poppies, each in a single tone that looked so beautiful all together.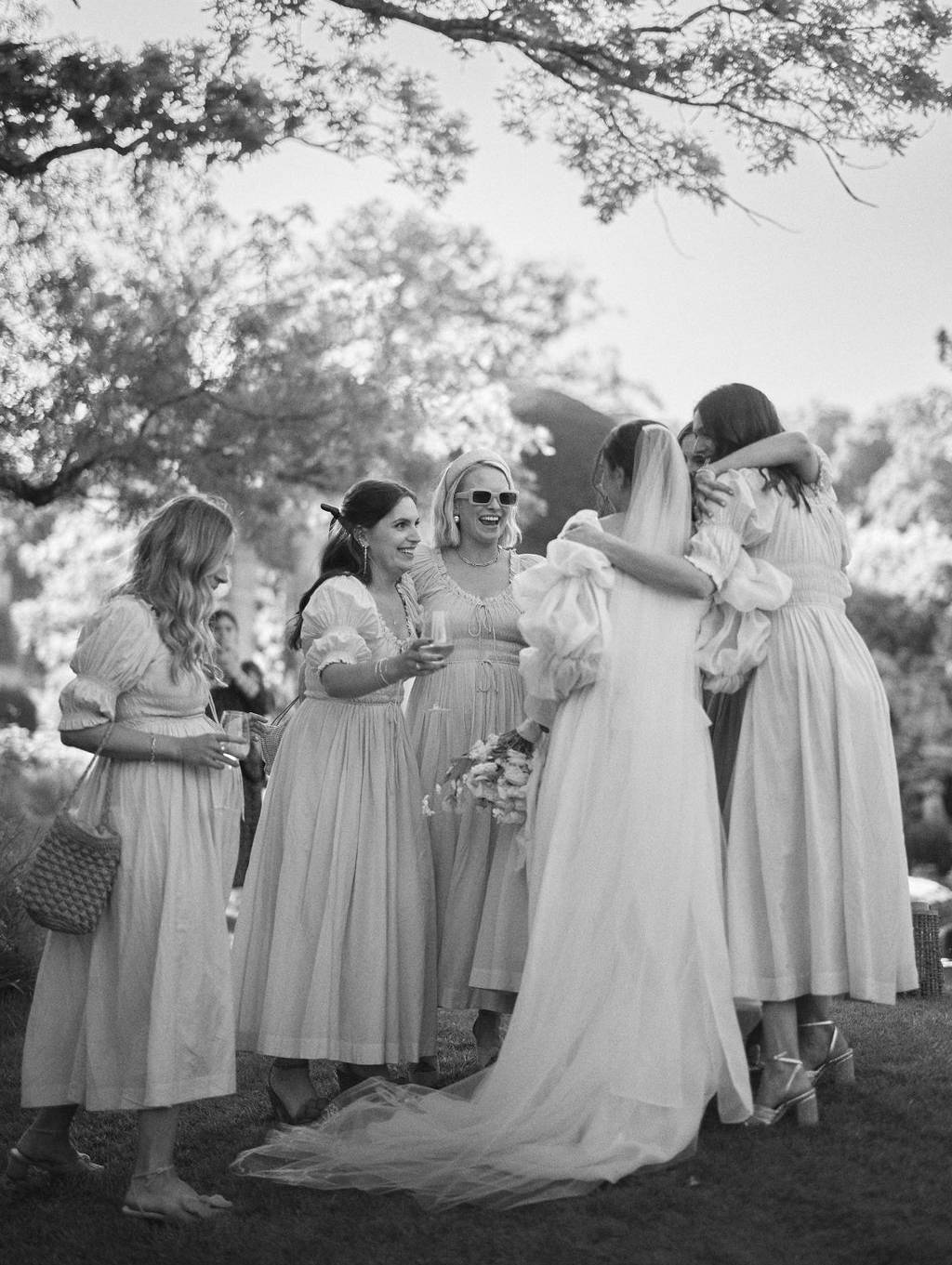 What LR style did you choose to wear, and why?
I wore the Camellia in Champagne, which was a new style from LR's summer collection. It felt only right that I wore a shoe to match my drink on such a special day!
Who gave your favorite speech? What did you love most about it?
This is such a tough question as I genuinely loved them all — they were some of my favourite moments of the day!! However, for me, it has to be India's speech. As she mentioned in her opening lines, she was never going to let the men do all the talking on her wedding day, and I'm so glad she didn't! I was beaming with pride the whole way through, as it demonstrated all of the incredible qualities that I admire in her — she was witty, loving, clever and kind, and kept the perfect balance of sentimental storytelling mixed with funny anecdotes.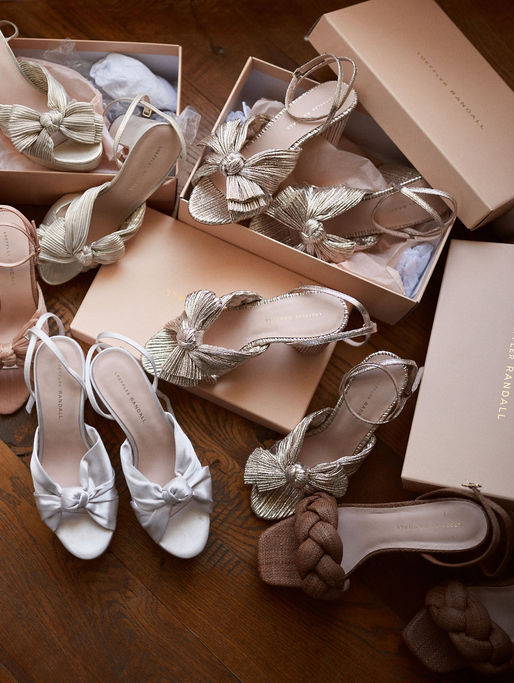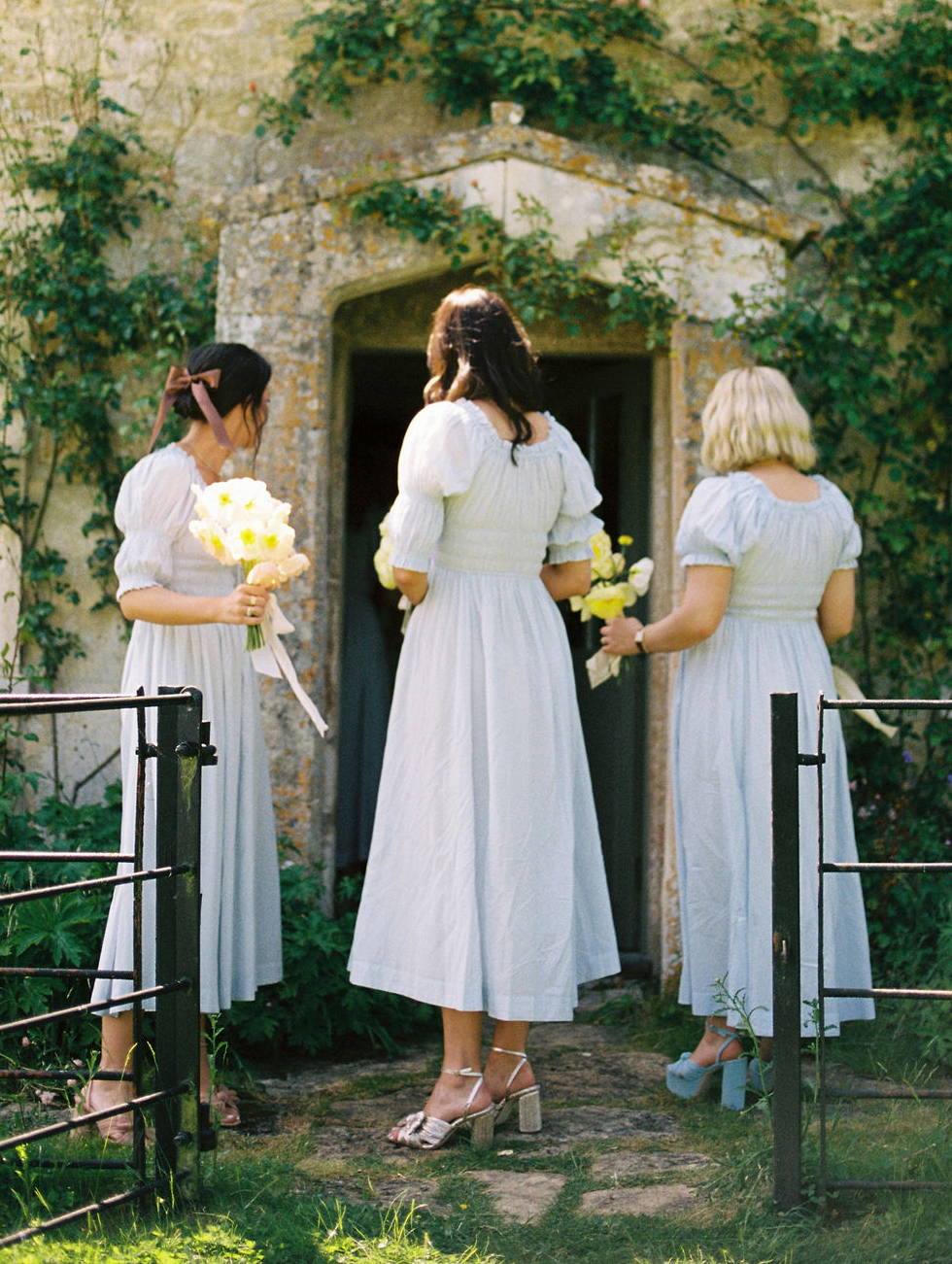 What LR style did you choose to wear, and why?
I wore the Fae Brown Platform Heel. I loved the raffia and the braided front — they are so different from other shoes I've worn before. I loved the darker brown with our pale blue dresses and know I will be wearing these over and over for years to come!
Between India's four bridal looks, which was your favorite?
I absolutely loved every one of India's four looks, they were all so special in their own way and perfect for each stage of the day and night. My absolute favourite would have to be her first dress, the incredible silk organza gown she designed with The Own Studio. It was so special to see it come to life from the early doodles she showed me in her kitchen to the finished dress we saw on the day. I love the way the sleeves on our bridesmaid dresses were a subtle nod to her amazing foxglove shaped sleeves. She picked our dresses a year before her dress was finished which shows how clear her vision was throughout!
What LR style did you choose to wear, and why?
I chose to wear the Camellia in Platinum. Our bridesmaid dresses had ties at the neck and waist which we wore in bows and so the bows on the Camellia were the perfect compliment. They were also the ideal mix of elegant for the ceremony but with enough sparkle for the party!
What did you love most about your bridesmaid's dress?
Our bridesmaid dresses, the Ischia dress by Doen in a pale blue colour way, were chic and understated. The puffed sleeves and cinched waist echoed the romantic silhouette of India's incredible wedding dress. However, my favourite thing about the dress has to be its versatility. I had a baby six weeks before the wedding and so was quite anxious about how I would look but the shape was so flattering and made me feel amazing. It also looked wonderful on Mattie who was 34 weeks pregnant. It is pretty difficult to find a dress that everyone looks and feels good in but this really is that dress!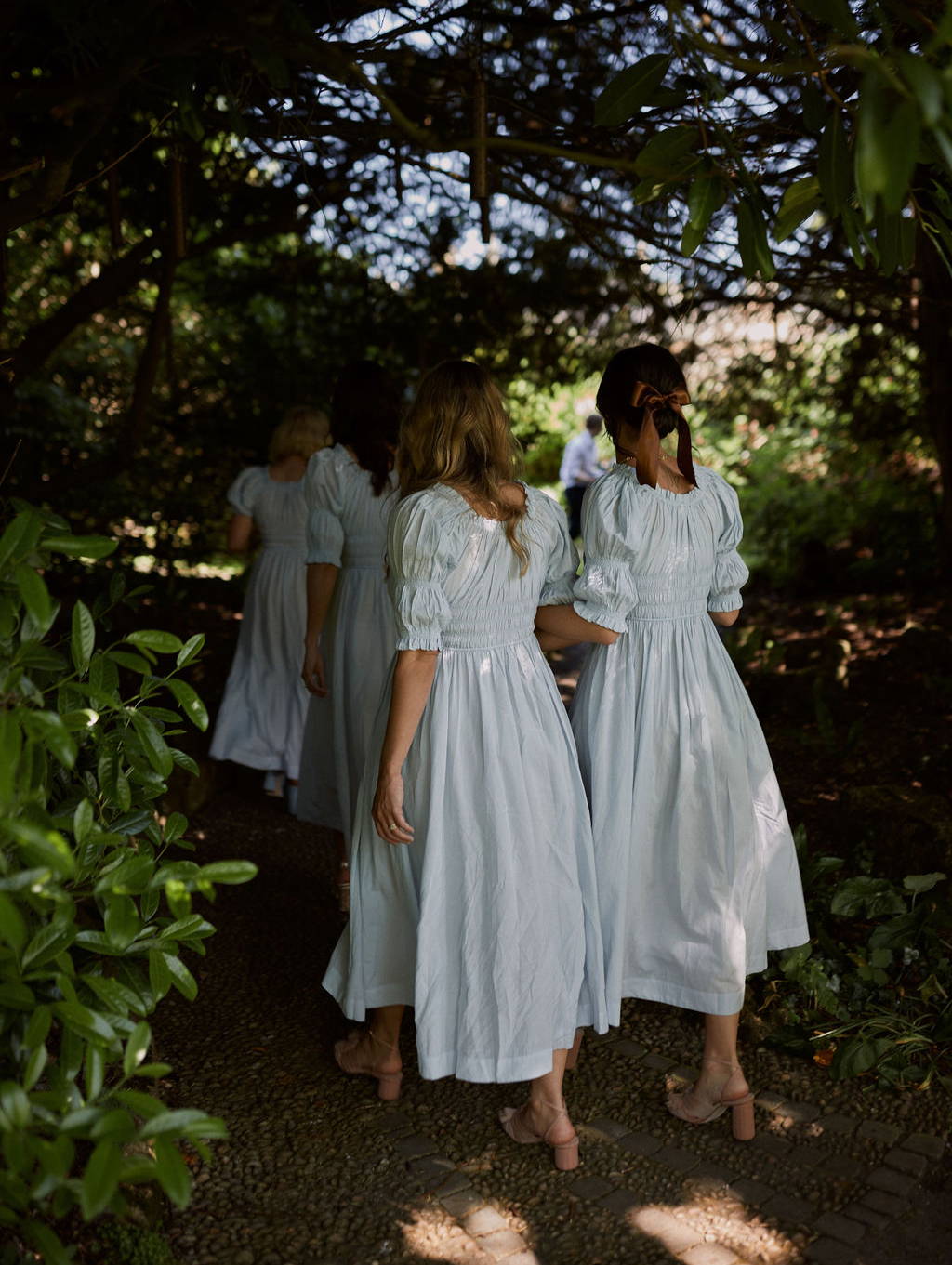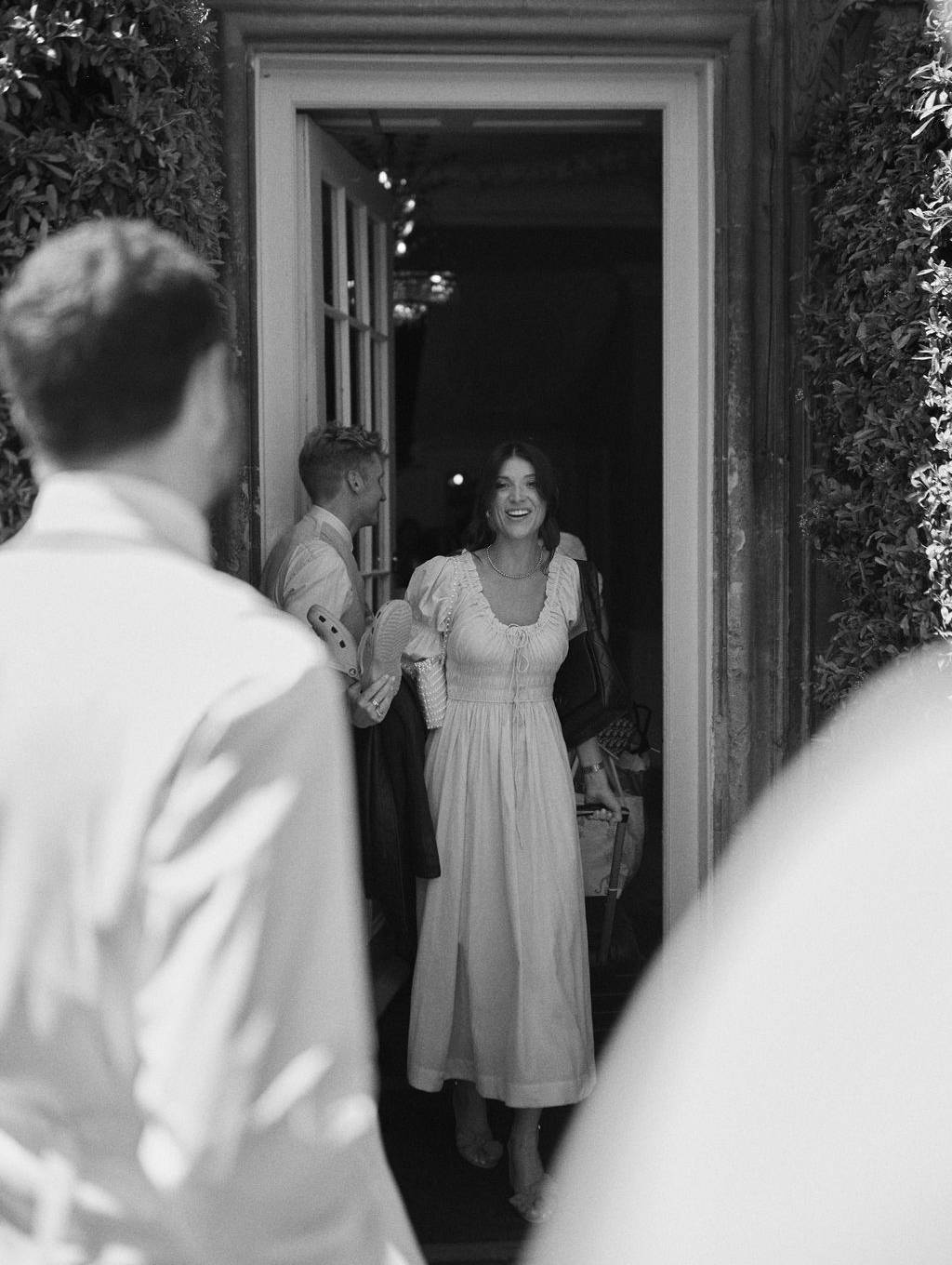 What LR style did you choose to wear, and why?
I chose a blue dress to wear as Mother-of-the-Bride so I thought it would be fun to have blue shoes too, going for the Roz platforms in Denim. Sadly I had a bad ankle on the day, so I couldn't wear them in the end, but India chose to wear them on the dancefloor and I'm thrilled she did!
From hors d'oeuvres to dessert, what was the most delicious thing you ate over the course of the celebration?
We had the most incredible Italian food at the wedding, but the stand out for me was the melon with prosciutto. It was the best melon I've ever had and I love how the vibrant colours only added to the tablescape.