The second the seasons change, we bring out our Goldy boot, an eternal best-seller made for busy fall days and evenings out alike. Discover how our team is wearing the perfect tall-shaft pair now.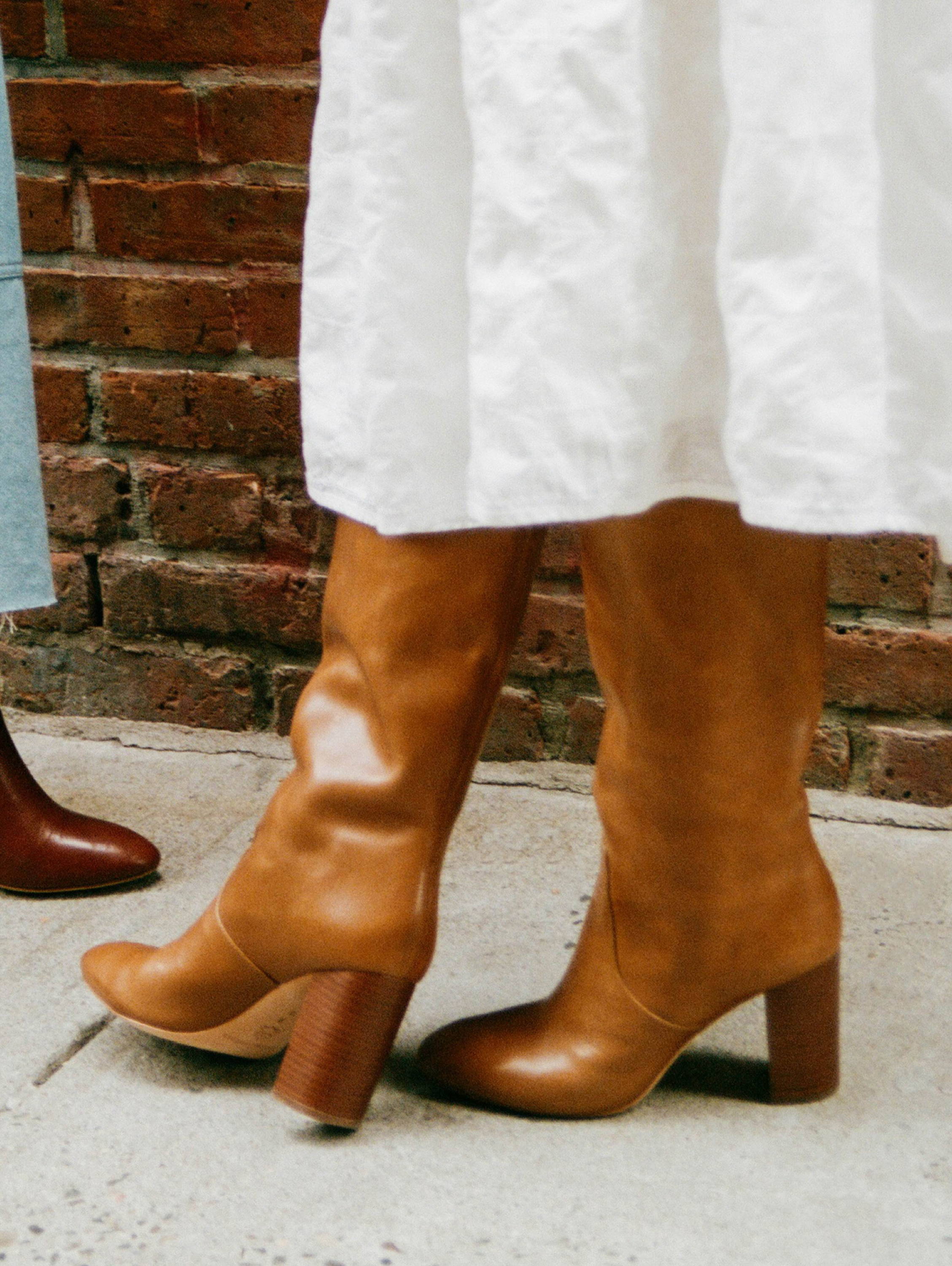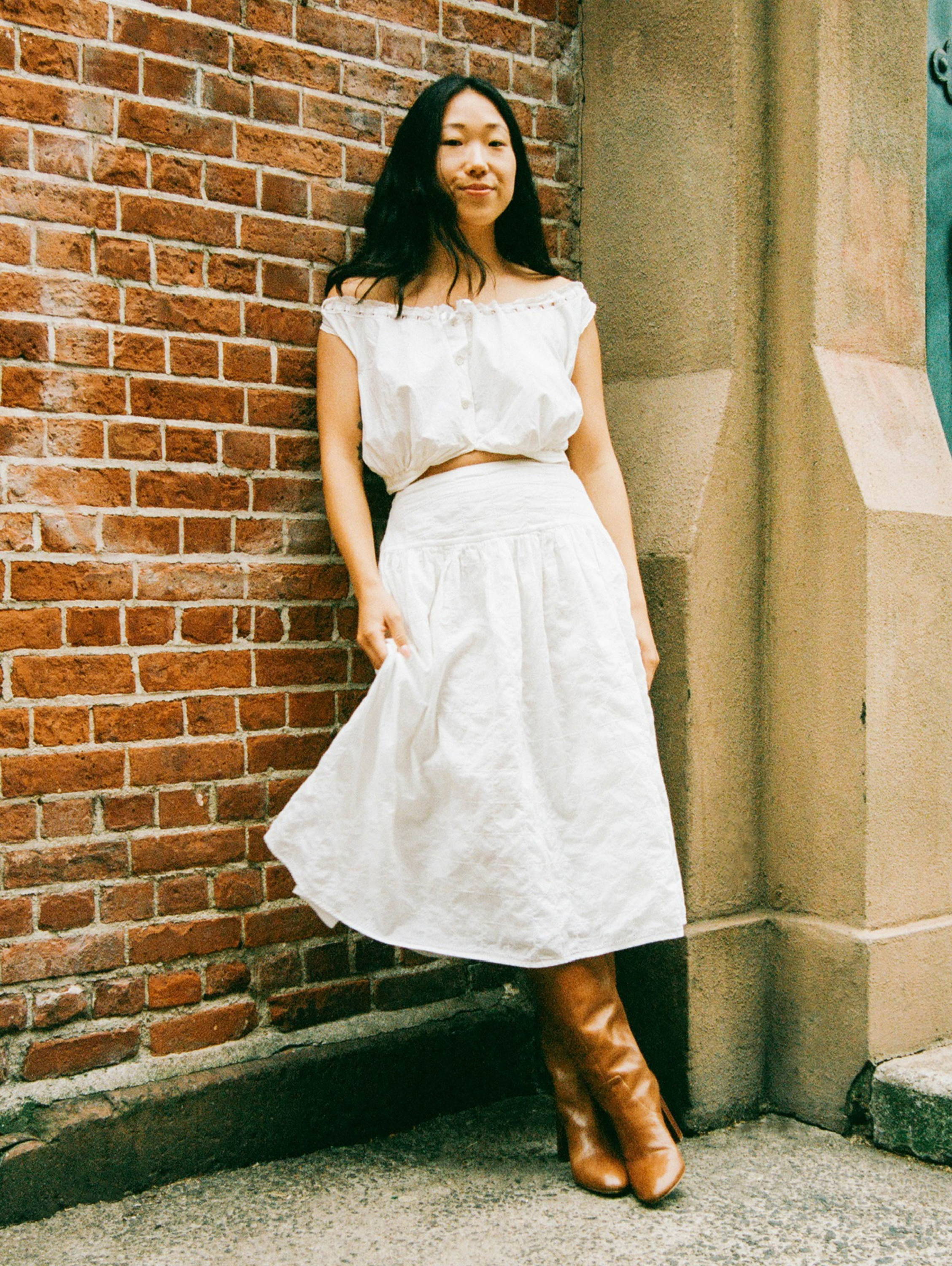 Heana styled an ideal ensemble for in-between seasons, topping our luxe Cognac leather Goldy with a light-as-air vintage skirt set.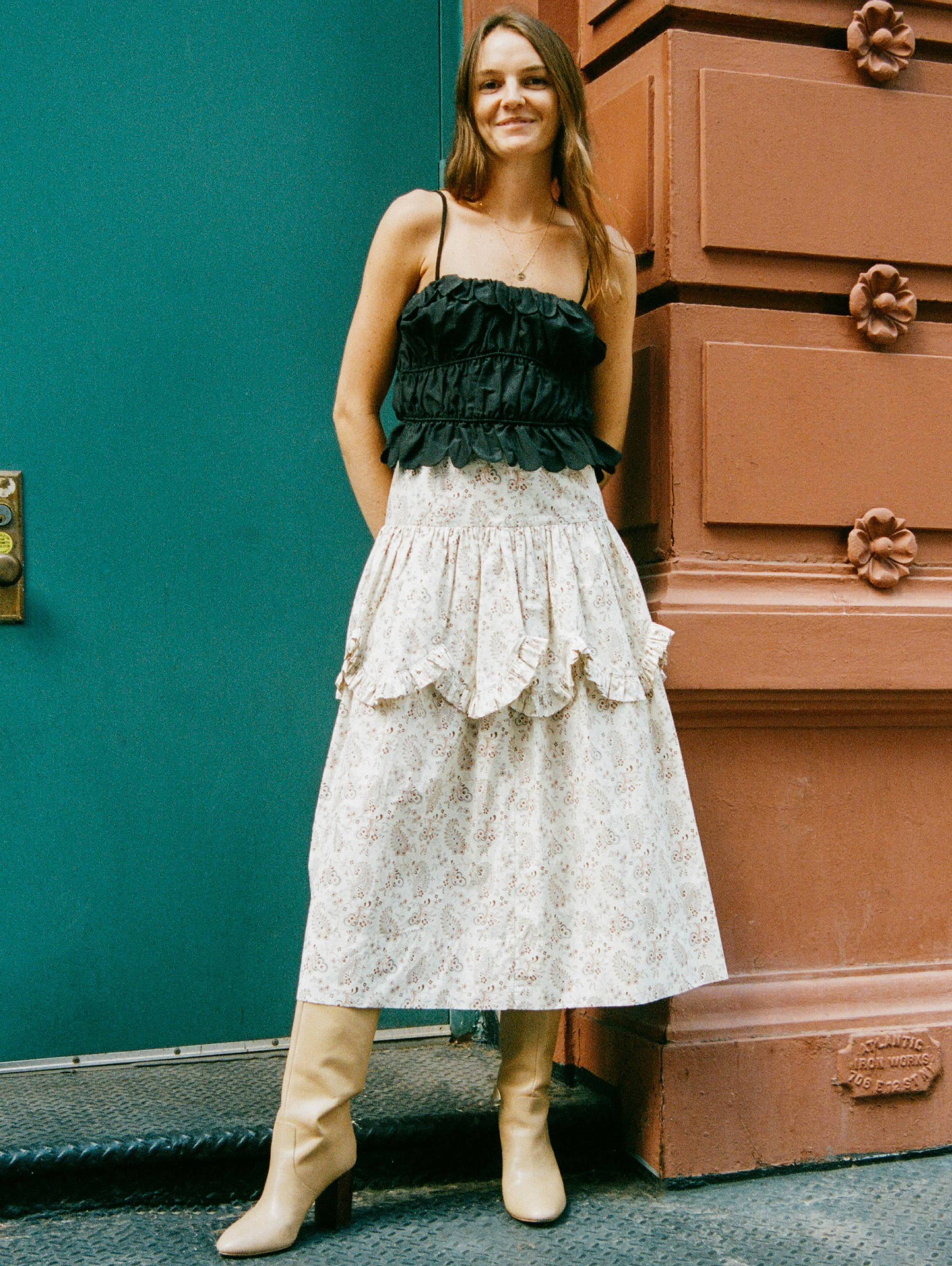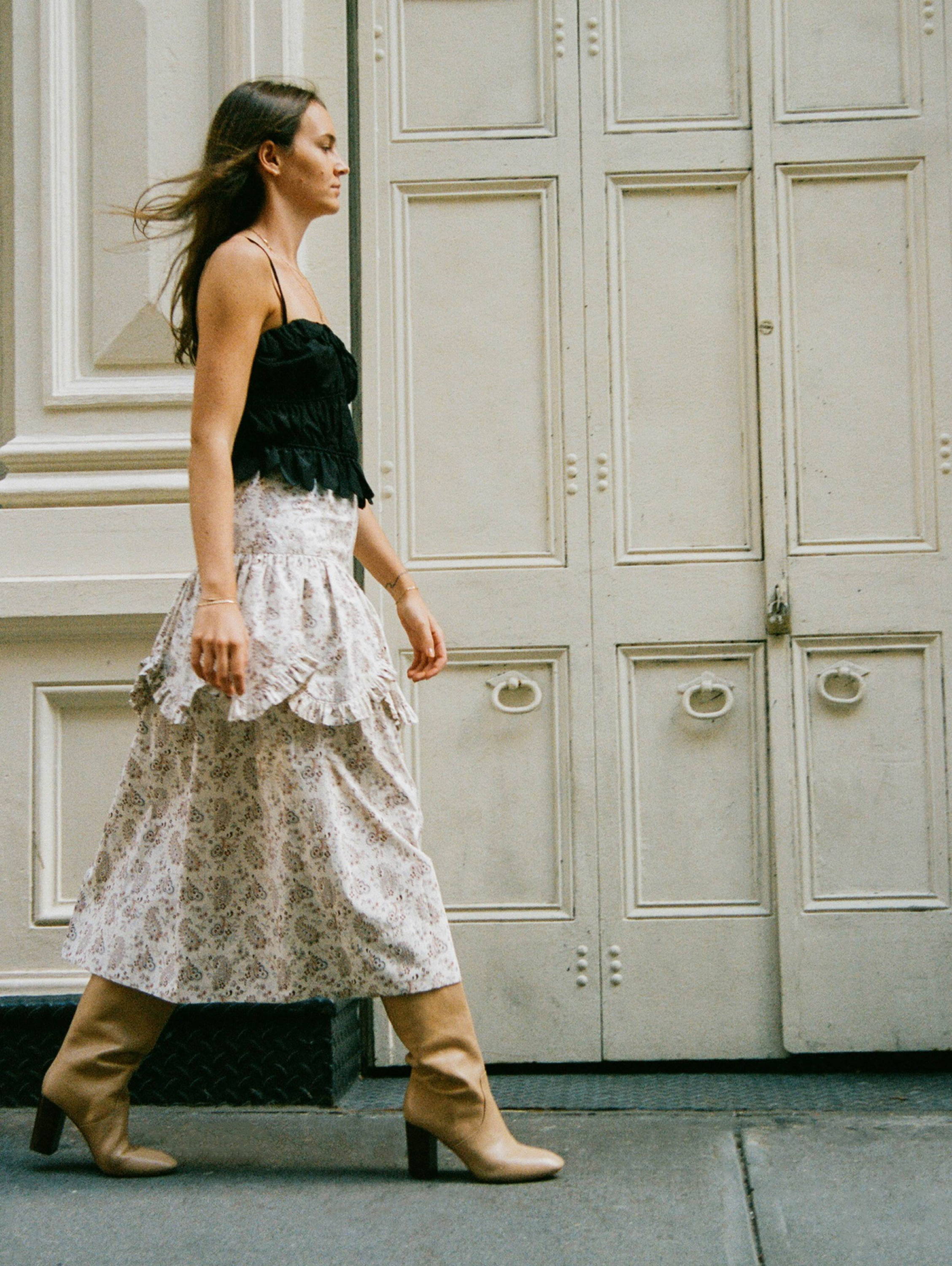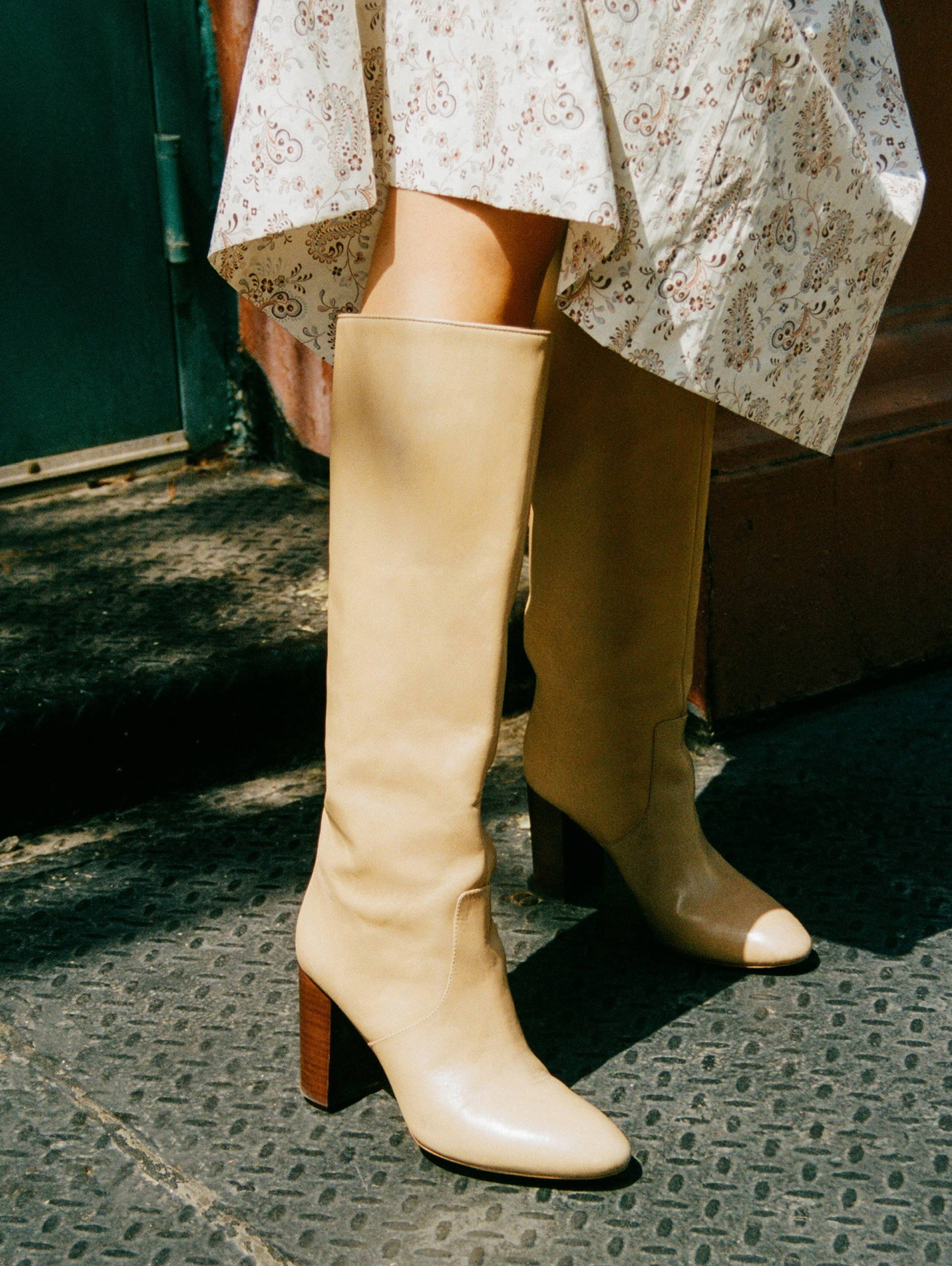 Featuring a sleek silhouette and a neutral hue, we love how Goldy's minimalist details look alongside the stand-out scalloped ruffles and ruching of our Micah top and Milo skirt, worn by Wallis.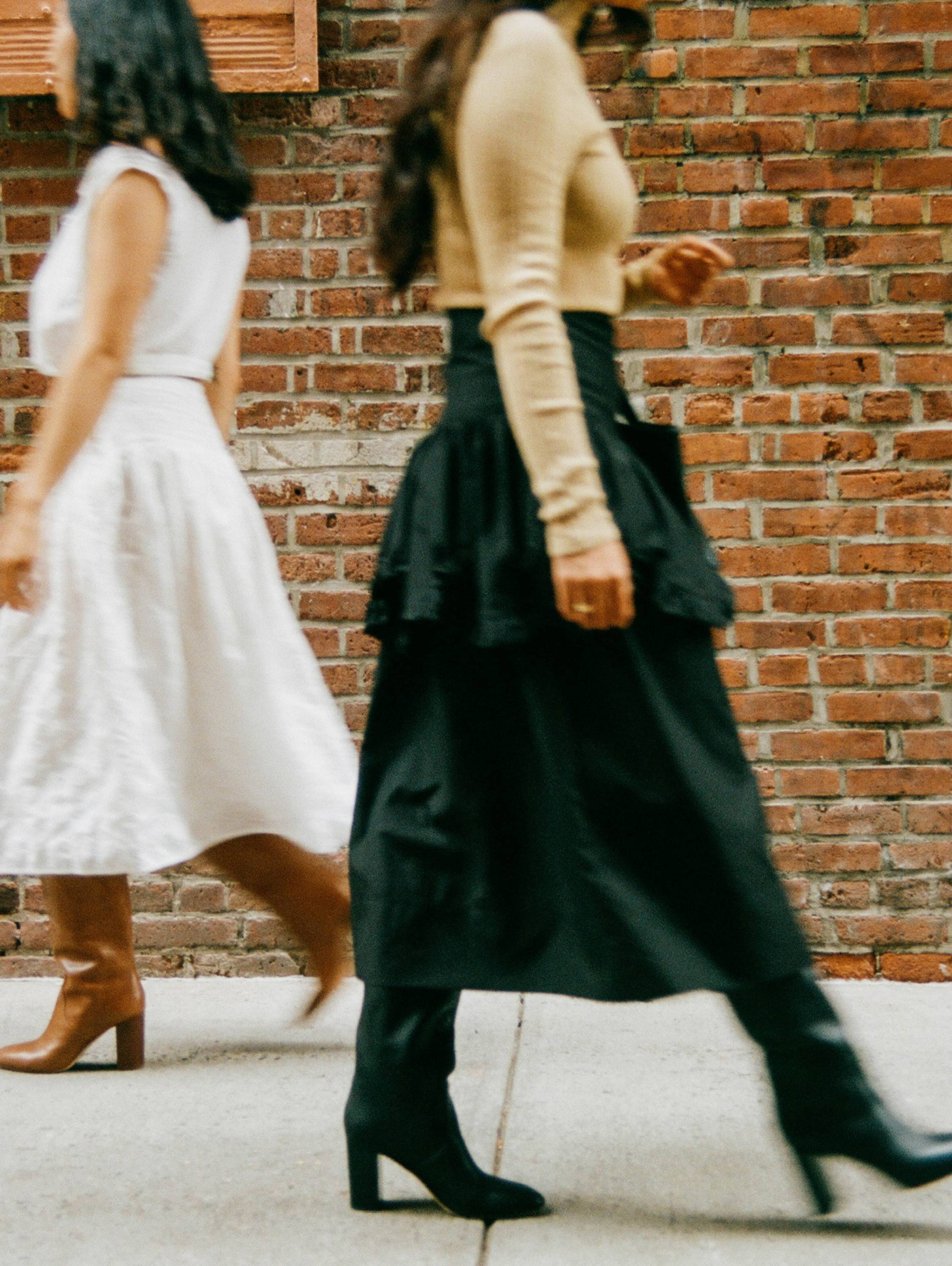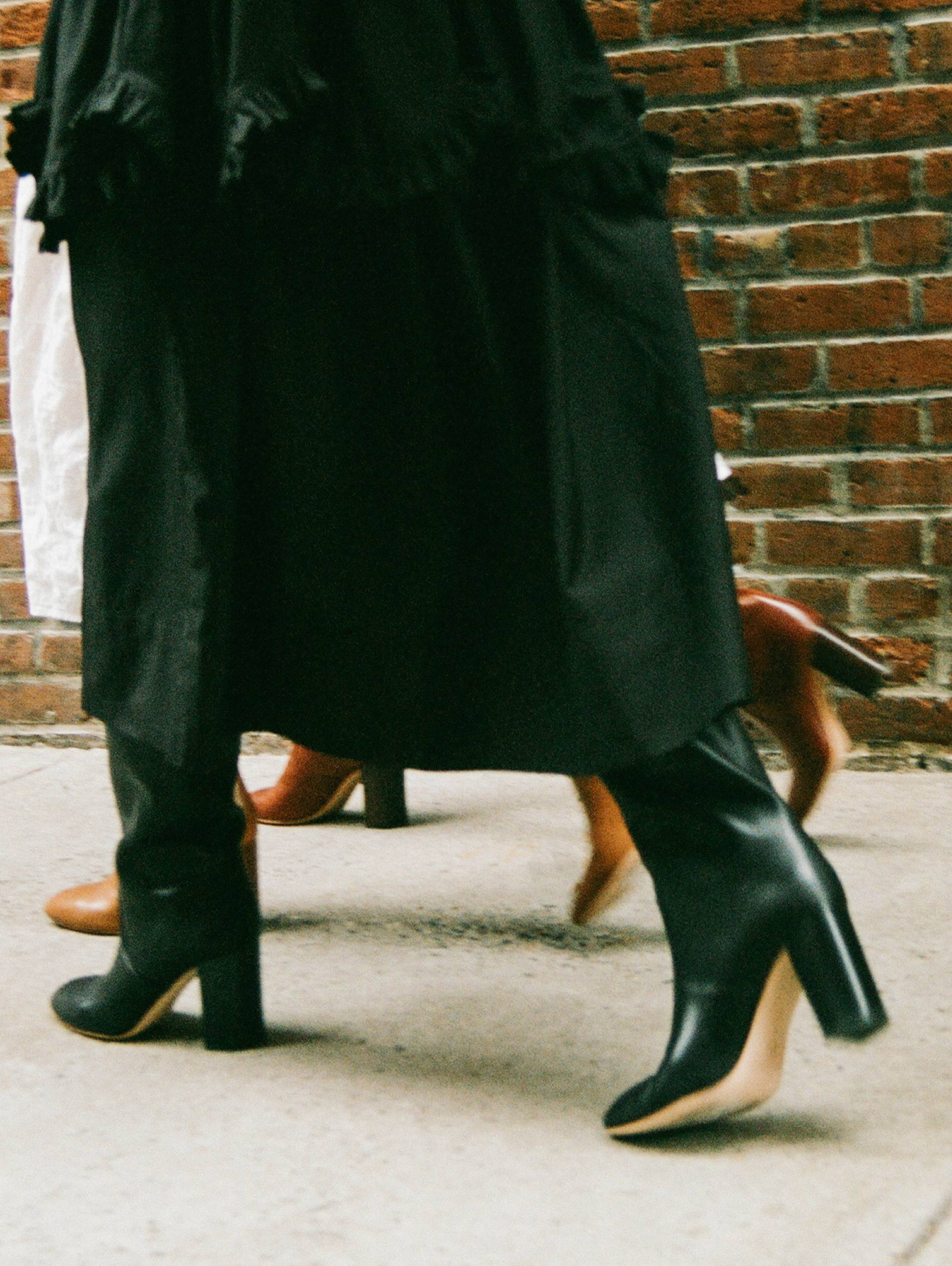 Michelle styled Goldy for effortless sophistication, matching the rich black leather with fall's Wesley tote.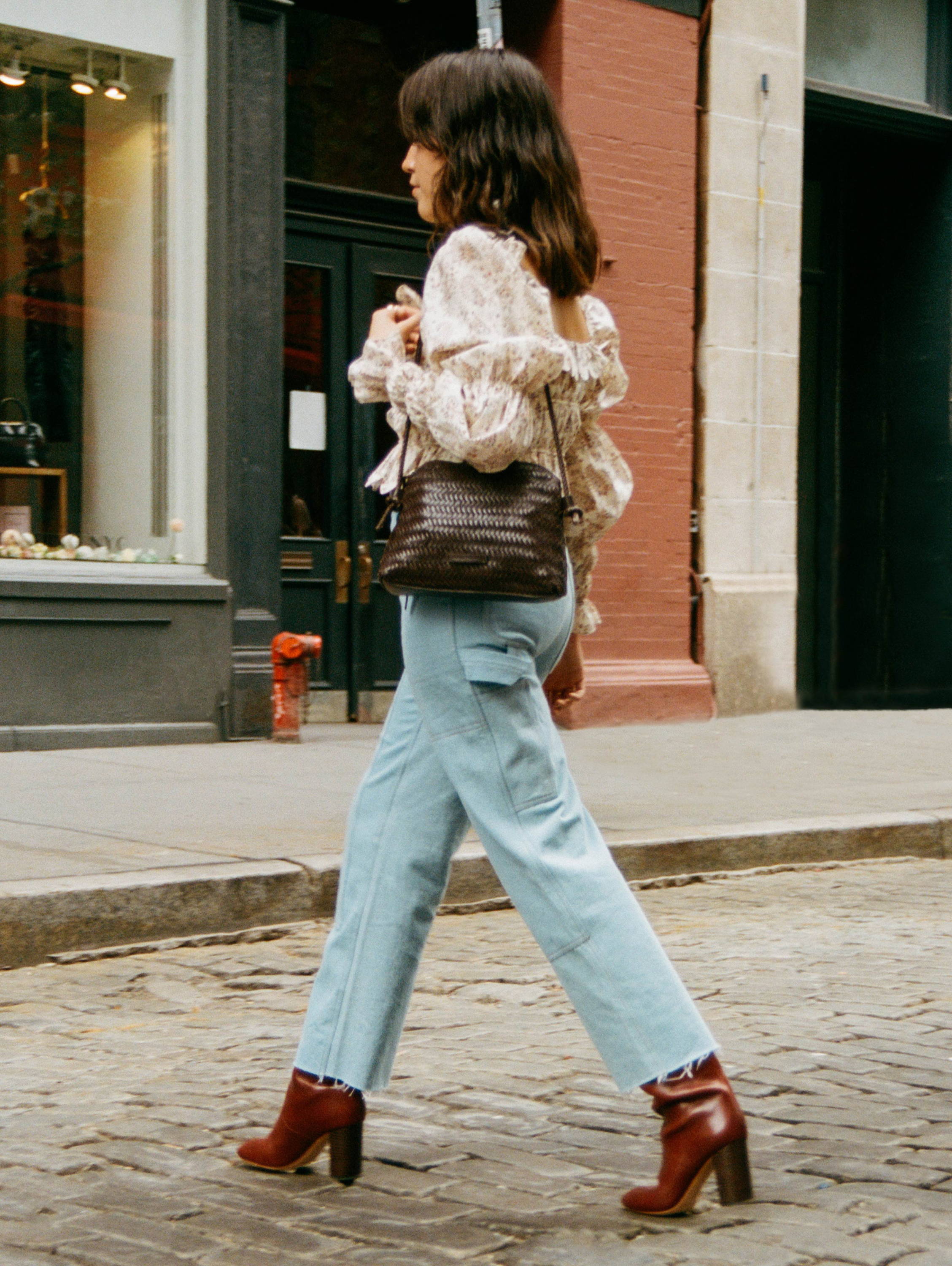 Tucked under our Roy pant, Goldy still makes a statement, its high-heel and almond-shaped toe punctuating Natalie's outfit perfectly.