A garden wedding for the flowers
Following a fairytale proposal in the Cotswolds, Emma said "yes" to her dream wedding shoe, too, buying our Camellia as soon as she returned home to Brooklyn. The rest of her quintessential countryside wedding fell into place seamlessly, with so many loved ones eager to lend a hand. Read on for the story of Emma and Alex's garden wedding now.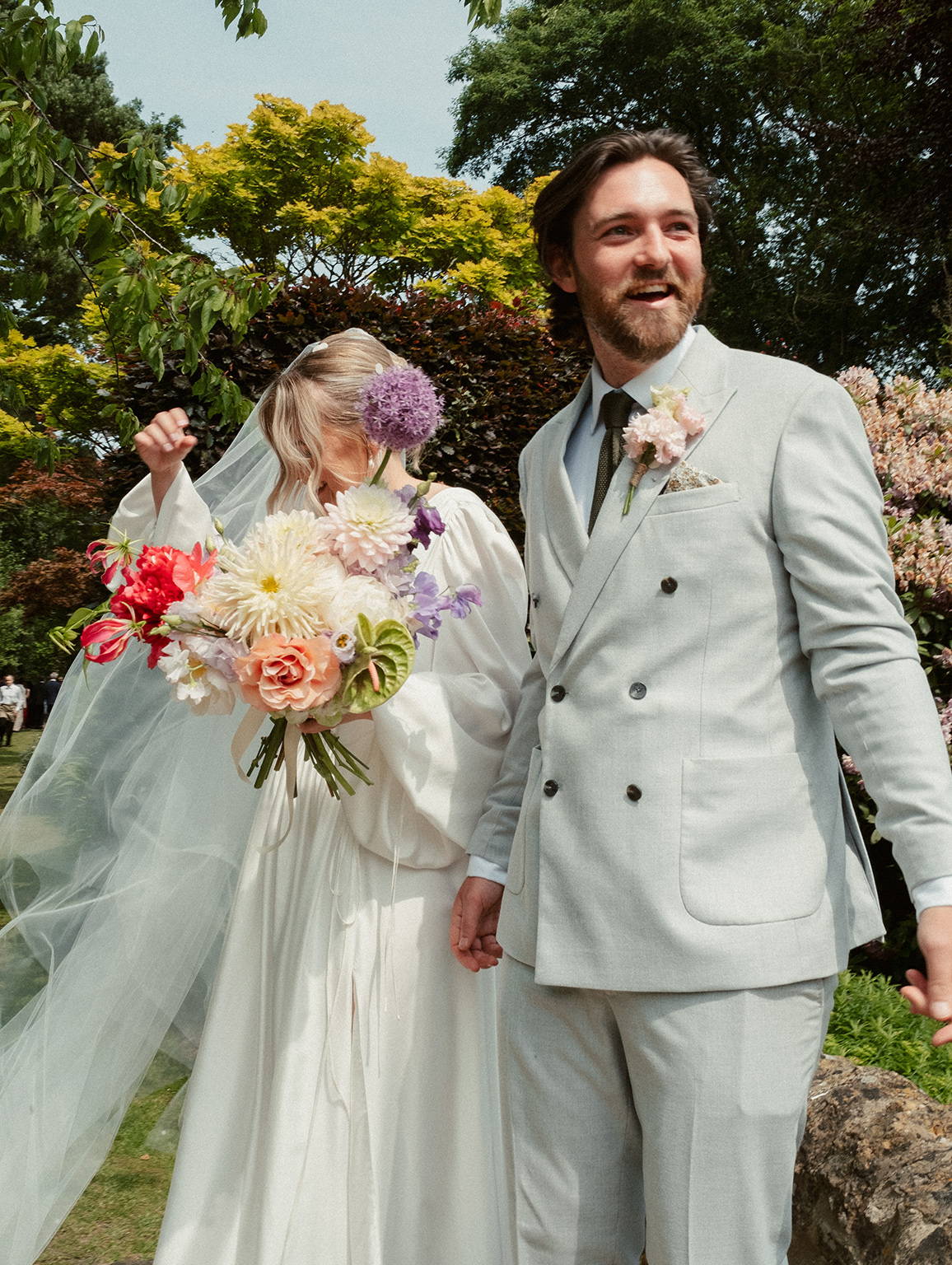 "Alex proposed to me in the Cotswolds, so the region will always have a special place in our hearts, and with friends and family traveling from across the world, we knew we wanted to put on a great party — a quintessential English countryside wedding seemed like the perfect way to show everyone a good time!
"We happily landed on Kiftsgate Court Gardens, a breathtaking historic home known for its meticulously curated plants and flowers, cared for by three generations of women. We loved the history of the space, and we knew it would be an incredibly beautiful backdrop for our day."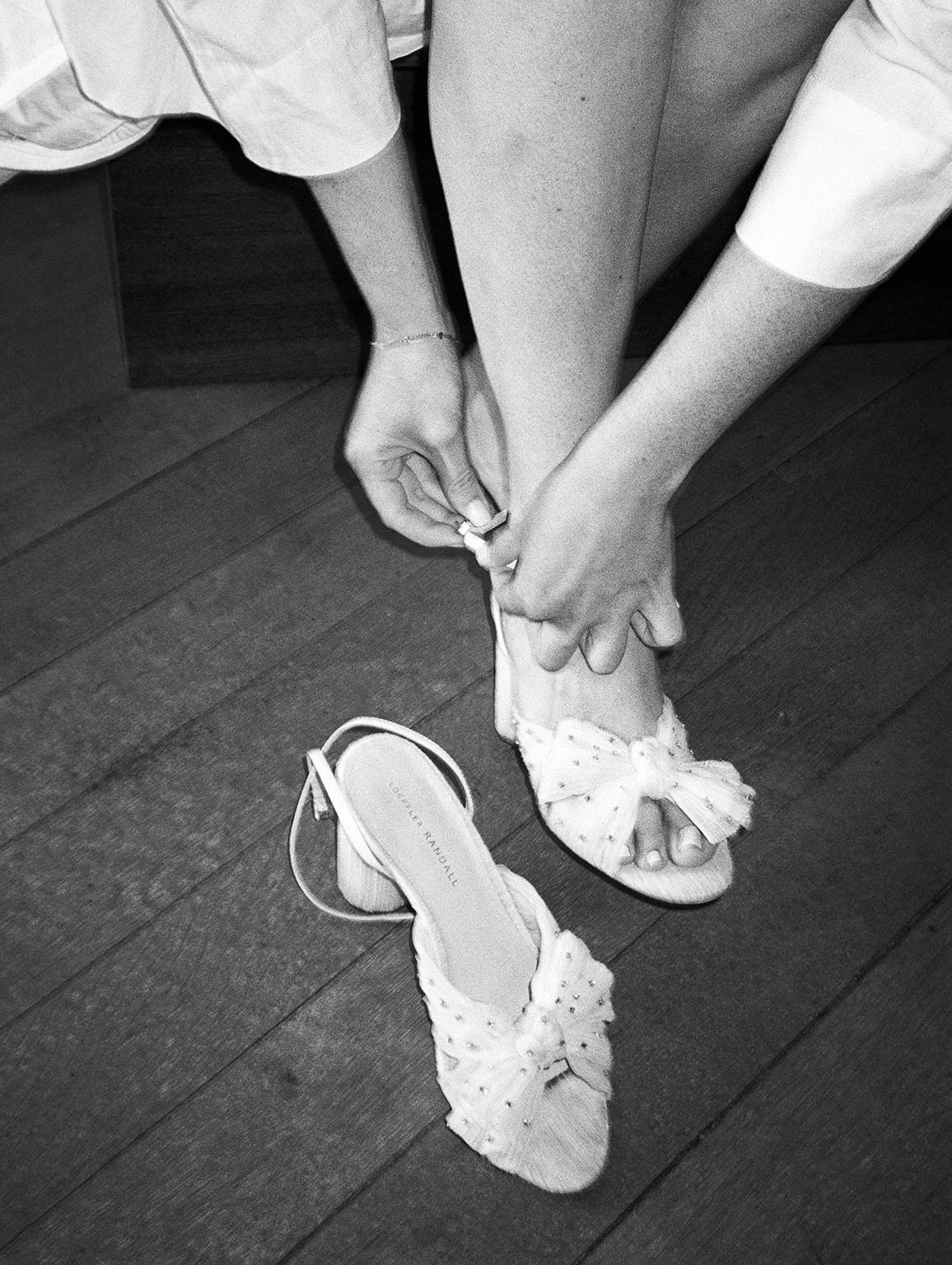 "I never really considered any other option than Loeffler Randall. I'd been pitching them to friends for years, and they were the first thing I bought for my own wedding! I loved the diamanté details on my Camellia, adding a hint of playfulness to a classic, timeless silhouette. Practically speaking, the block heel made them perfect for our venue, too. They were so comfortable, and I had no chance of sinking into the grass on my way up the aisle."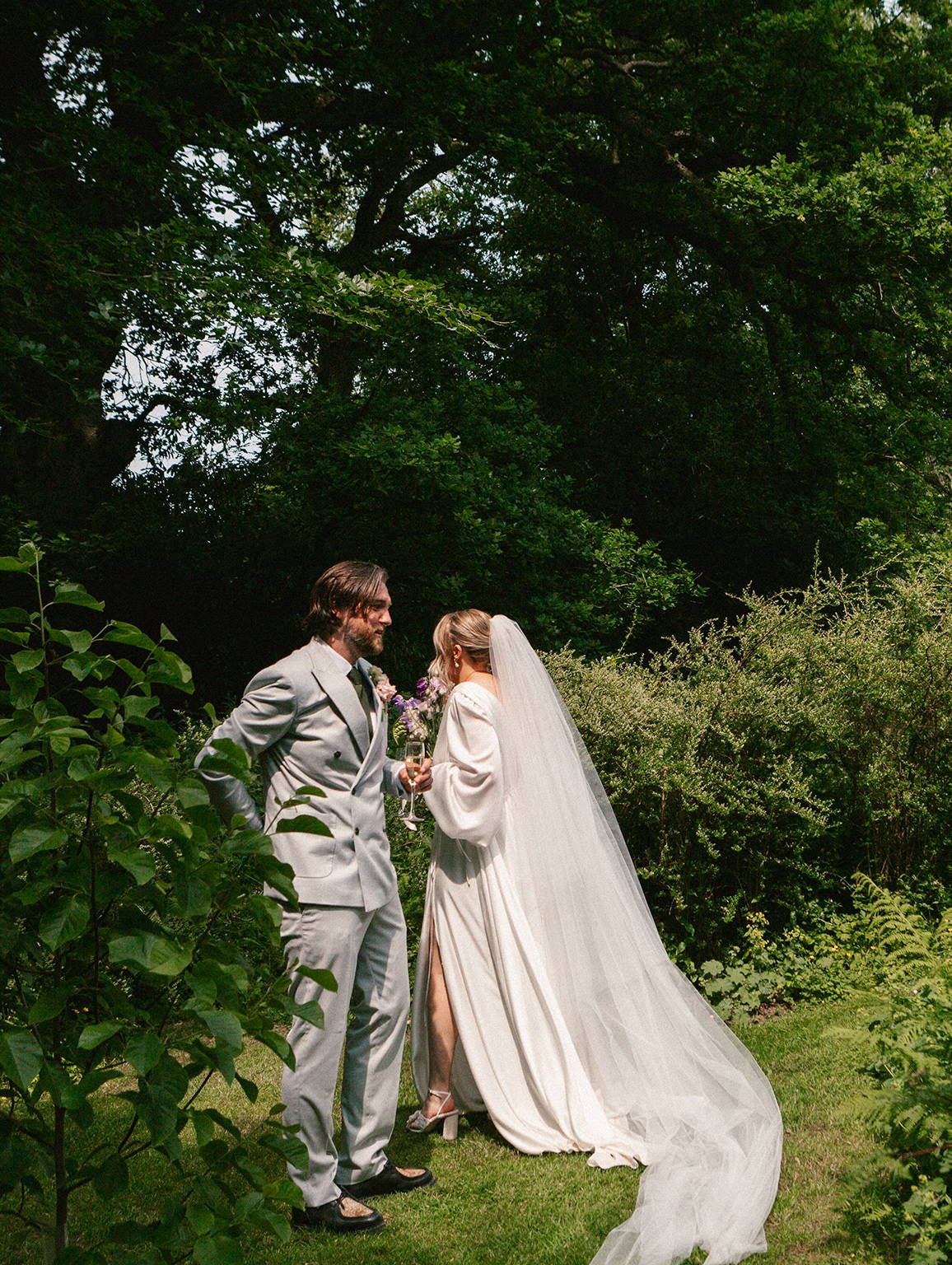 "I had the most special experience at Luna Bea Bride in East Sussex. They were developing a new collection at the time of my visit, and I spotted my then unnamed dress hanging in their studio and knew it was the one. It was fresh and modern whilst still feminine and soft, and I felt like myself while wearing it, which was my main priority. They've since dubbed the dress the 'Meadow' gown, inspired by our wedding!"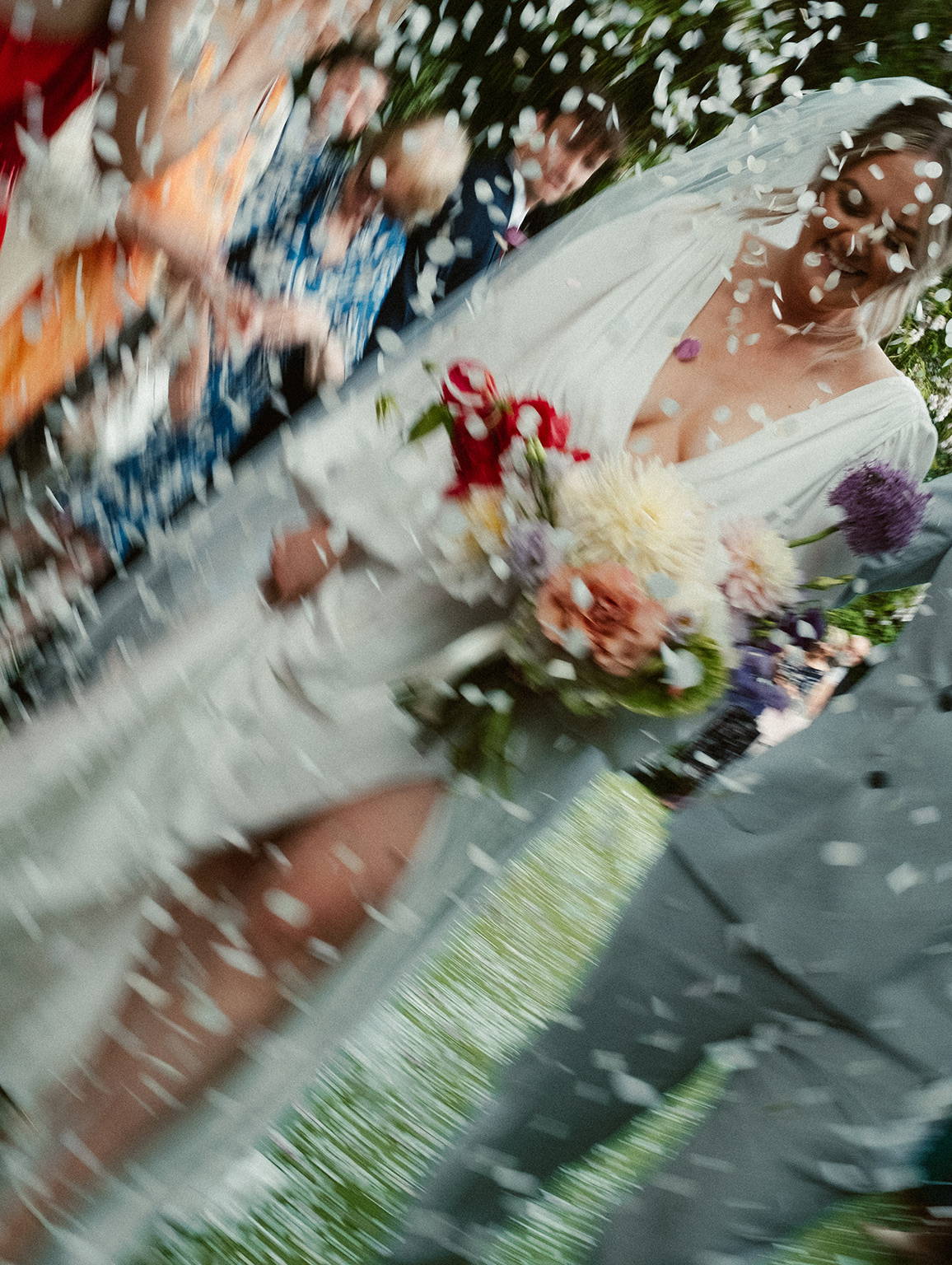 "I'm a designer, and as such I took such pride in the details through the day — it feels like I have too many favourites to mention, but here are a few stand-outs!
"1. We had a photoautomat for our evening disco, resulting in a guest book bursting at the seams with pictures and messages from our loved ones. We'll treasure it forever!
"2. With a surname like "Flowers" we obviously had to do a good job on the florals. Our arrangements were provided by Sage Flowers based in South London, who had also provided the bouquet for our legal ceremony at Hackney Town Hall just a few days earlier. We picked up the rest of the flowers from a local farm and our friends and family arranged them into bud vases the day before the wedding. It was such a lovely activity to do together.
"3. As an avid record collector, DJ, and foodie in equal measure, Alex was in charge of the menu and music. He enlisted the help of our friends Phil and Liam to perform at the reception and evening party and they absolutely killed it. They had everyone on the dance floor all night."
"A quintessential English countryside wedding seemed like the perfect way to show everyone a good time!"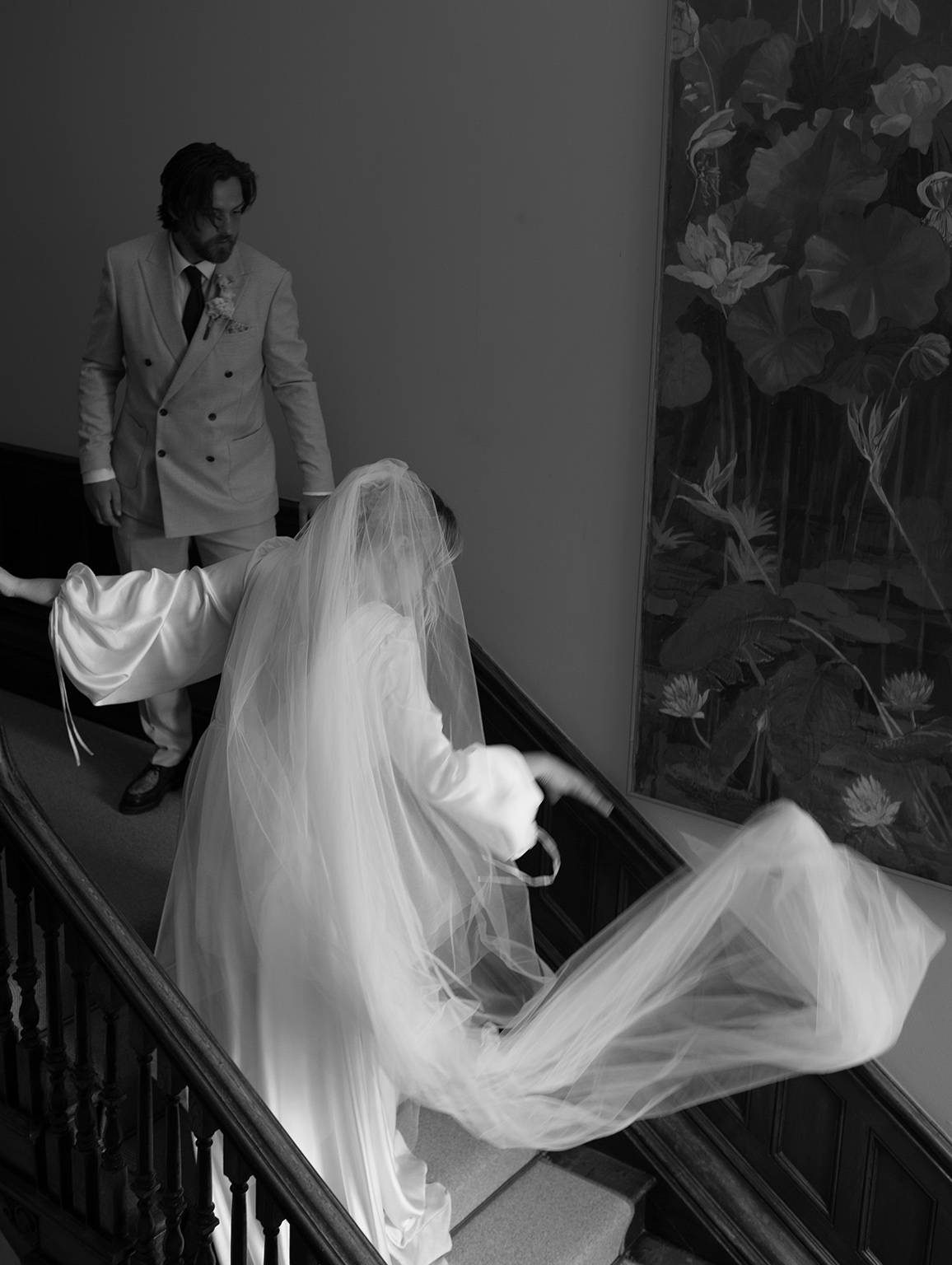 "As an interior designer I took great pleasure in creating a wedding deck with all our details and aesthetics of planning. I loved designing all of the stationary, curating a colour scheme that felt true to us, and pulling together scents and soundtracks for the day. I was my own client for a year, which was fun and challenging in equal measure."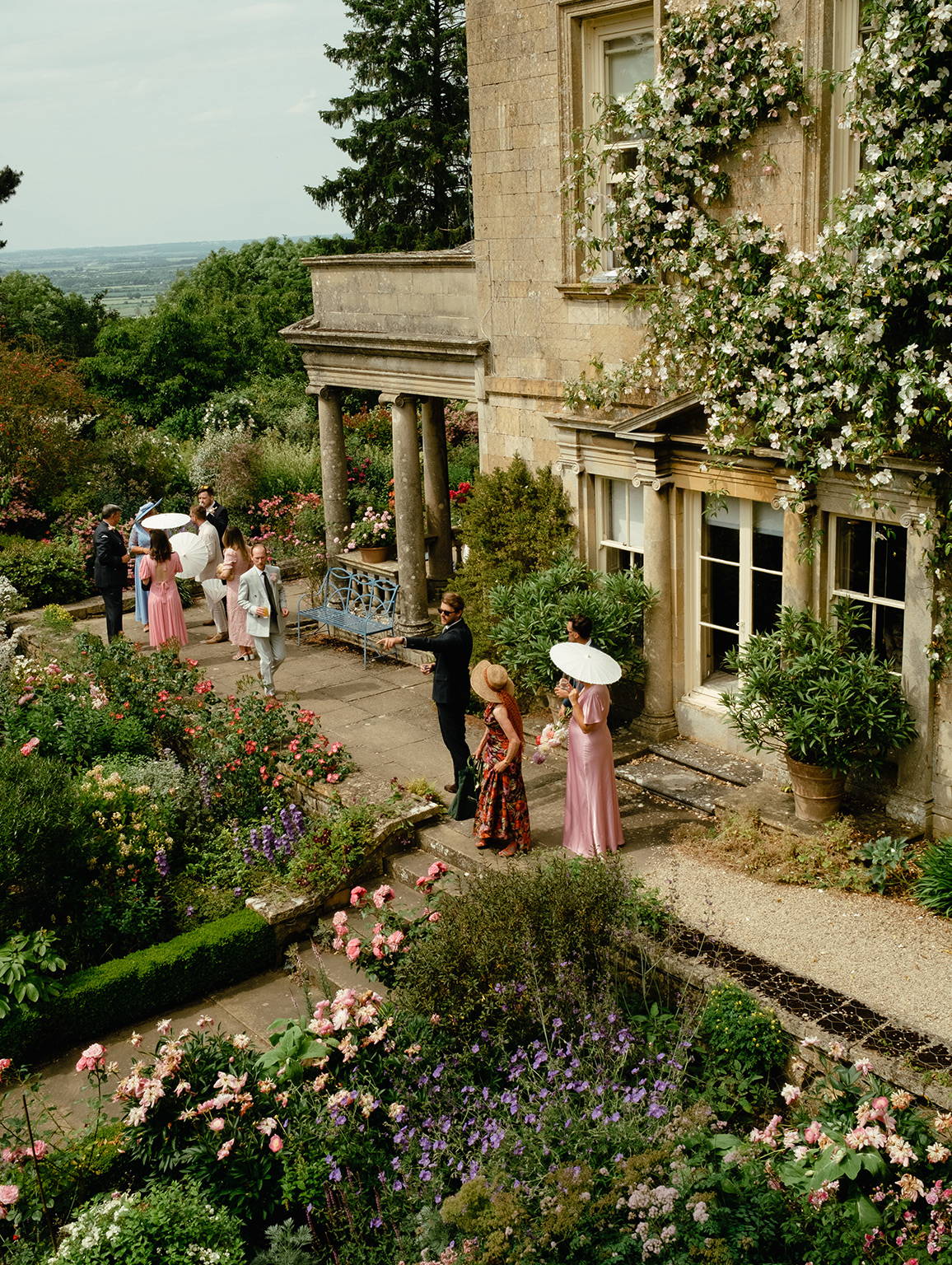 "Having our favourite people so involved in our day was really meaningful to us, and was definitely the thing that made the weekend so special. Alex's Uncle Chris was so kindly our unofficial officiant, we had friends driving flowers down from London and others who grew them in the run up to the day, and so many other people who were so happy to help."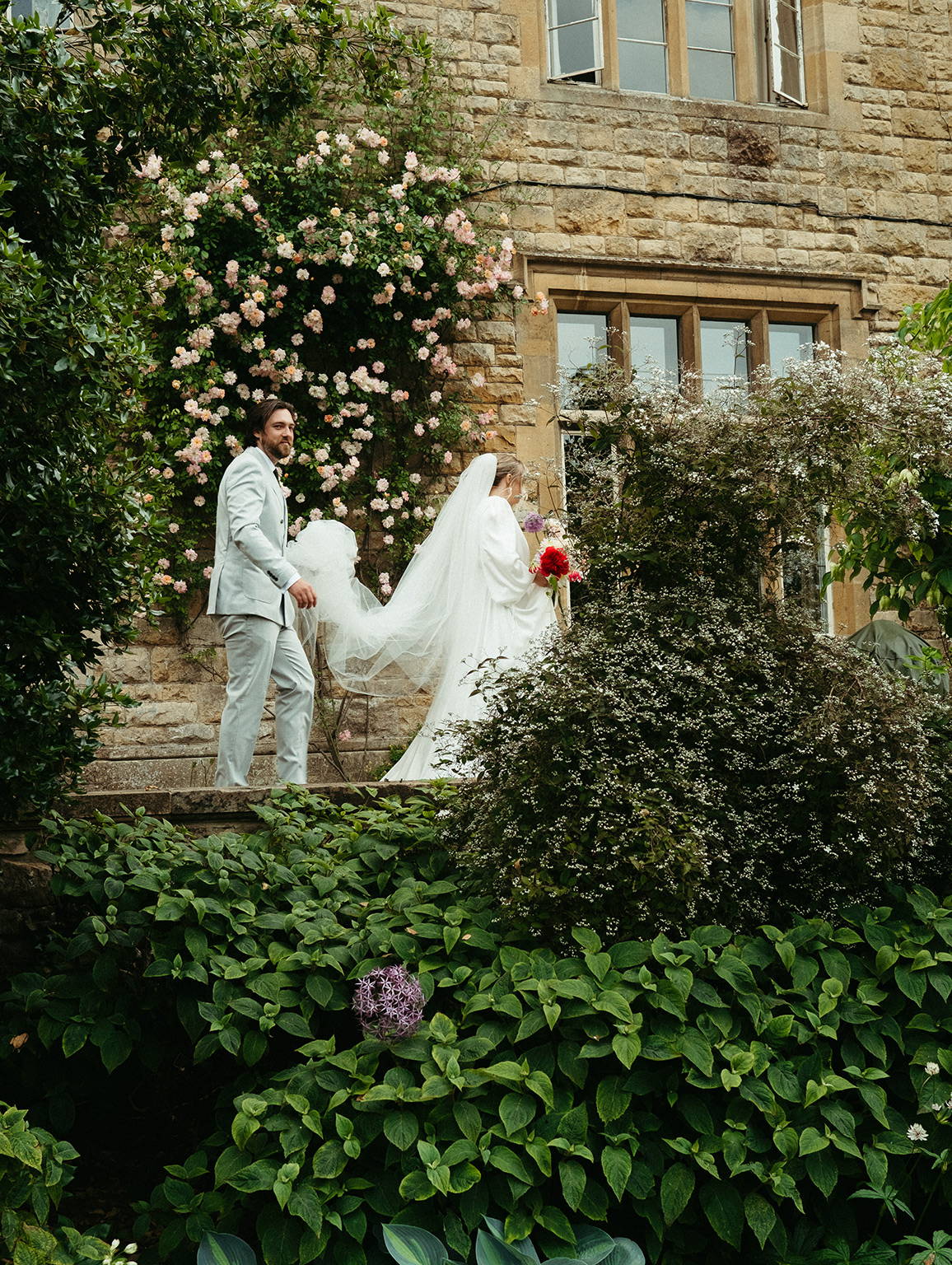 "Beyond that, there were countless small, unexpected moments that I'll cherish forever — spending the morning with my wonderful bridesmaids, locking arms and cheers-ing an oyster with my husband at the reception, dancing with our grandparents through the night, evening pizza, the Spice Girls remix, marshmallows around the fire pits… I'm so grateful for everyone and everything that made it the weekend of my dreams."