There's maybe no better time to get dressed than just-barely fall, when the air is room temperature and the rules do not apply. I celebrated the only way I know how — a week of wearing my favorite LR pieces with abandon.
XX, Kate
Editorial Content Associate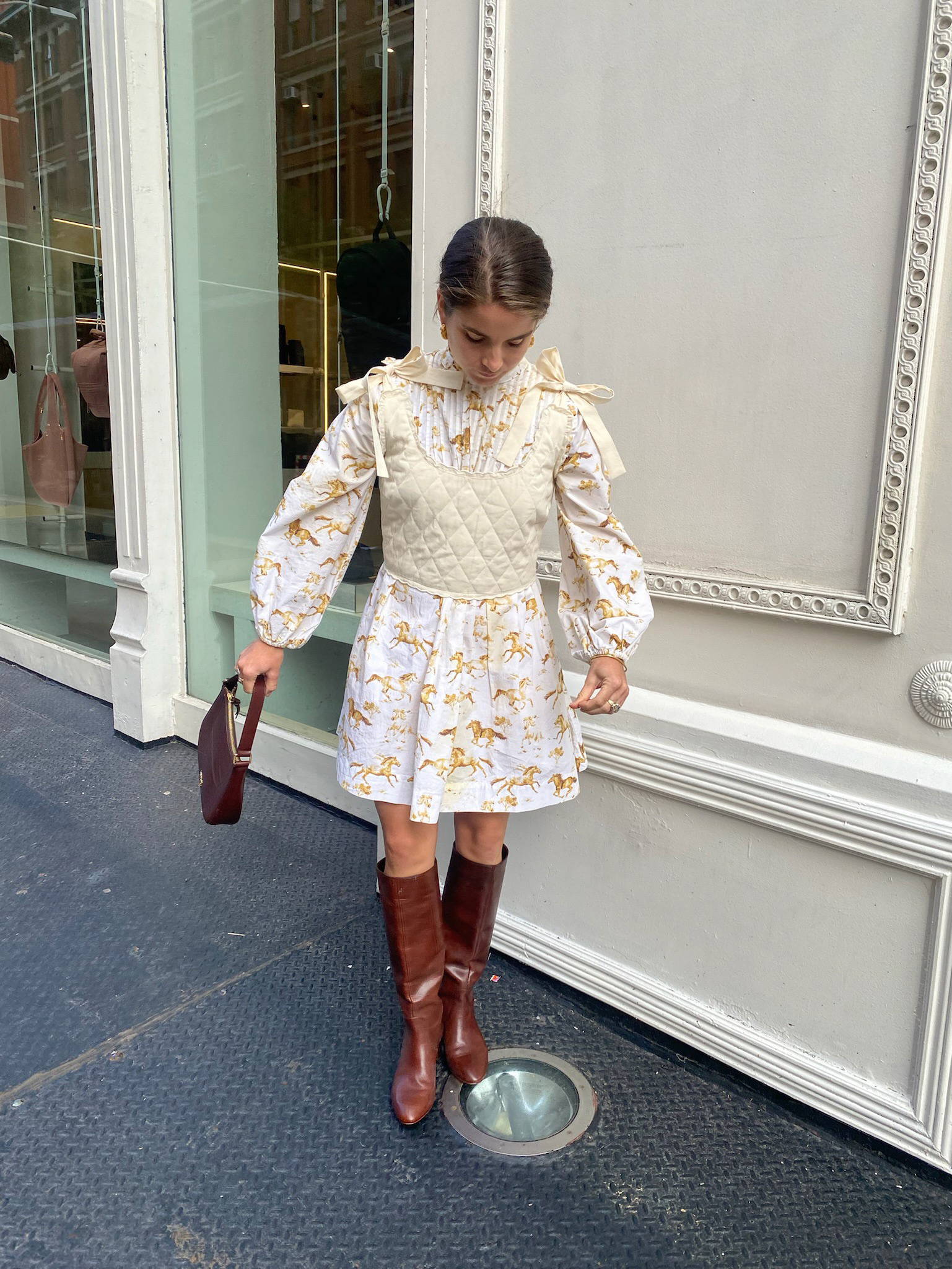 I'm all for taking back the reins (horse pun count: 2) of the work day with a truly ridiculous outfit. This was on a Tuesday but you'd never guess it given how much fun we're having! I bought this Ganni dress forever ago, but layering our Cece overtop gives it a completely new life. Just add our equestrian-esque Gia boot and Greta to match and you're off to the races! (Horse pun count: 3).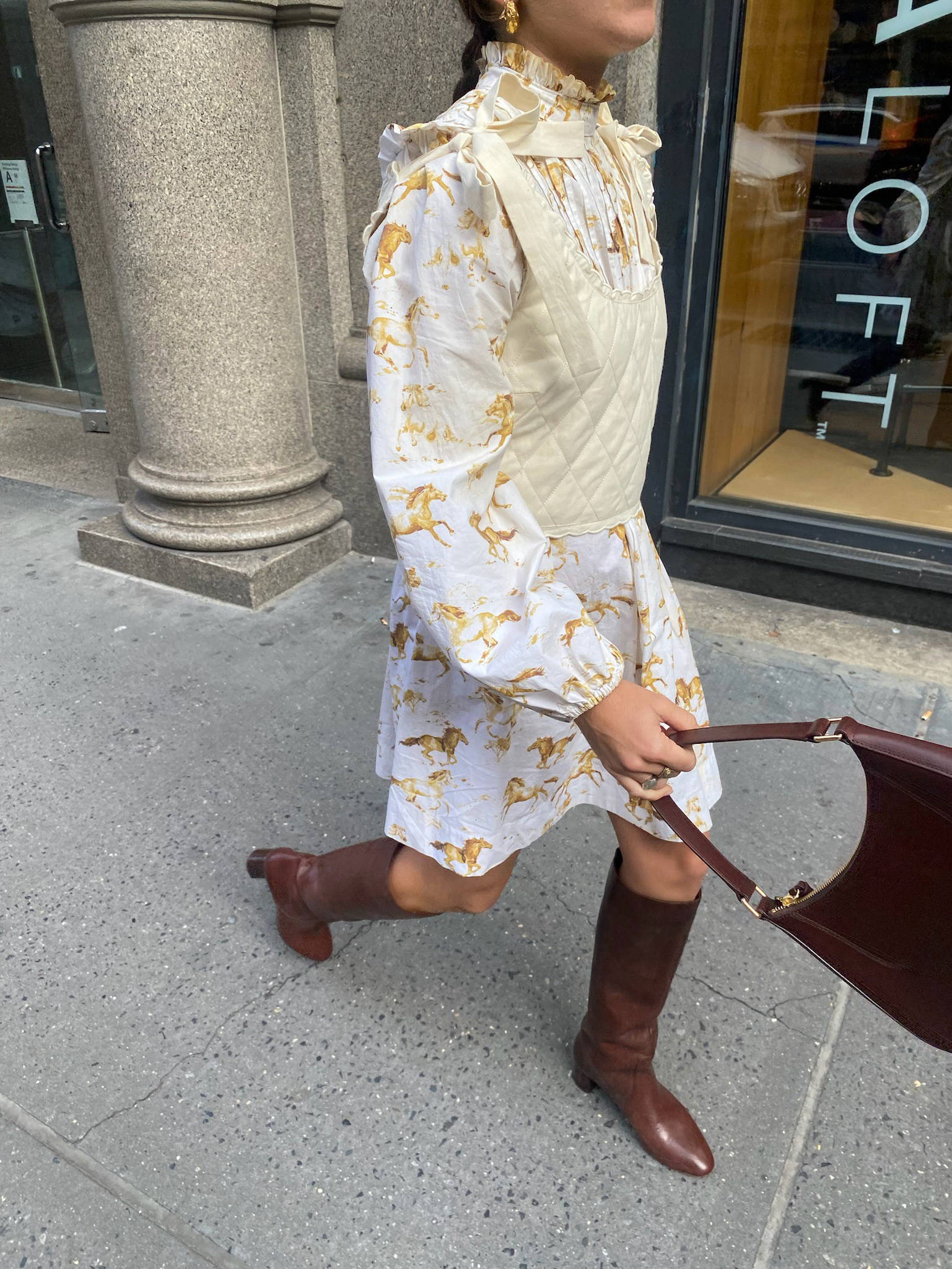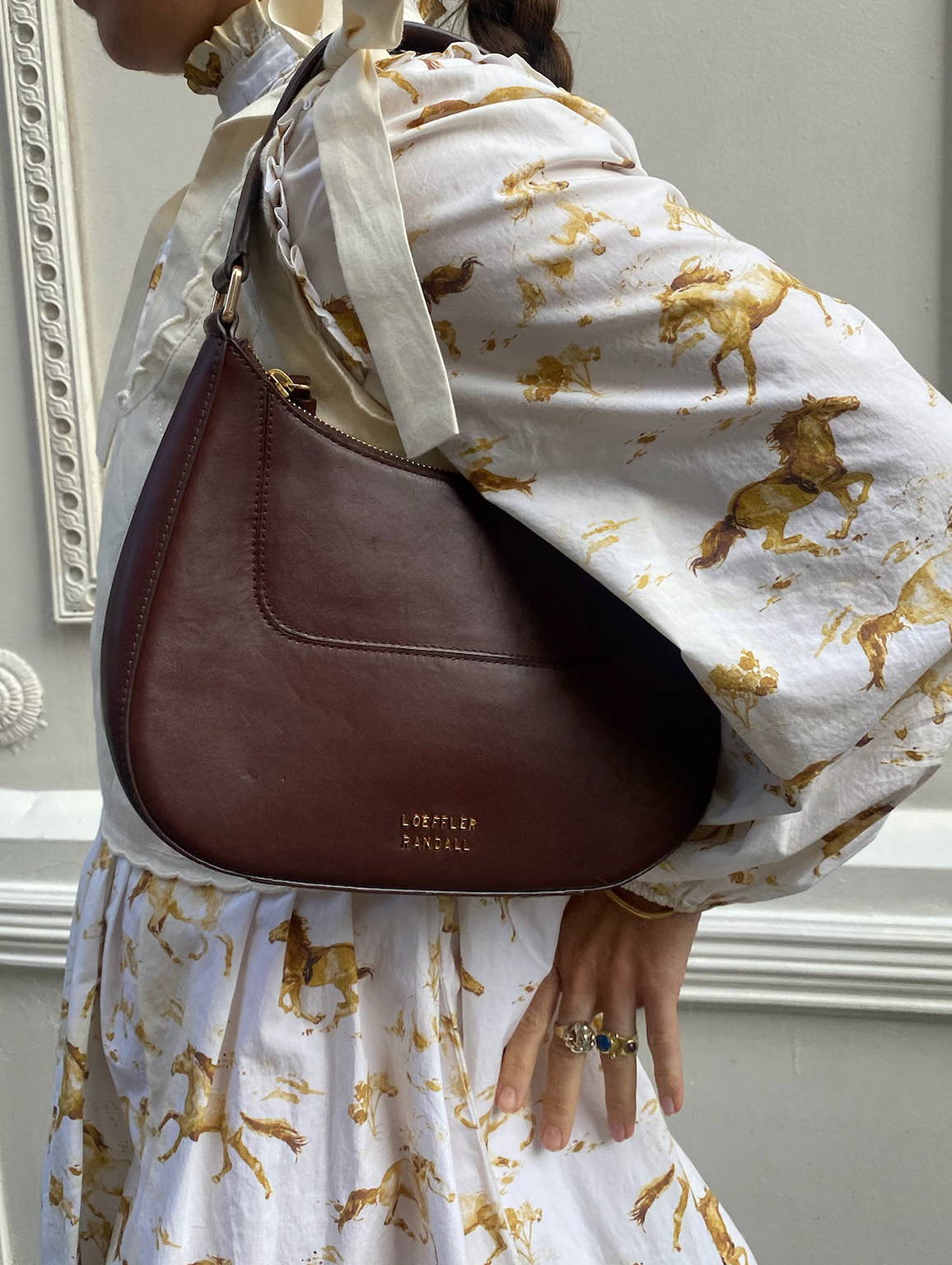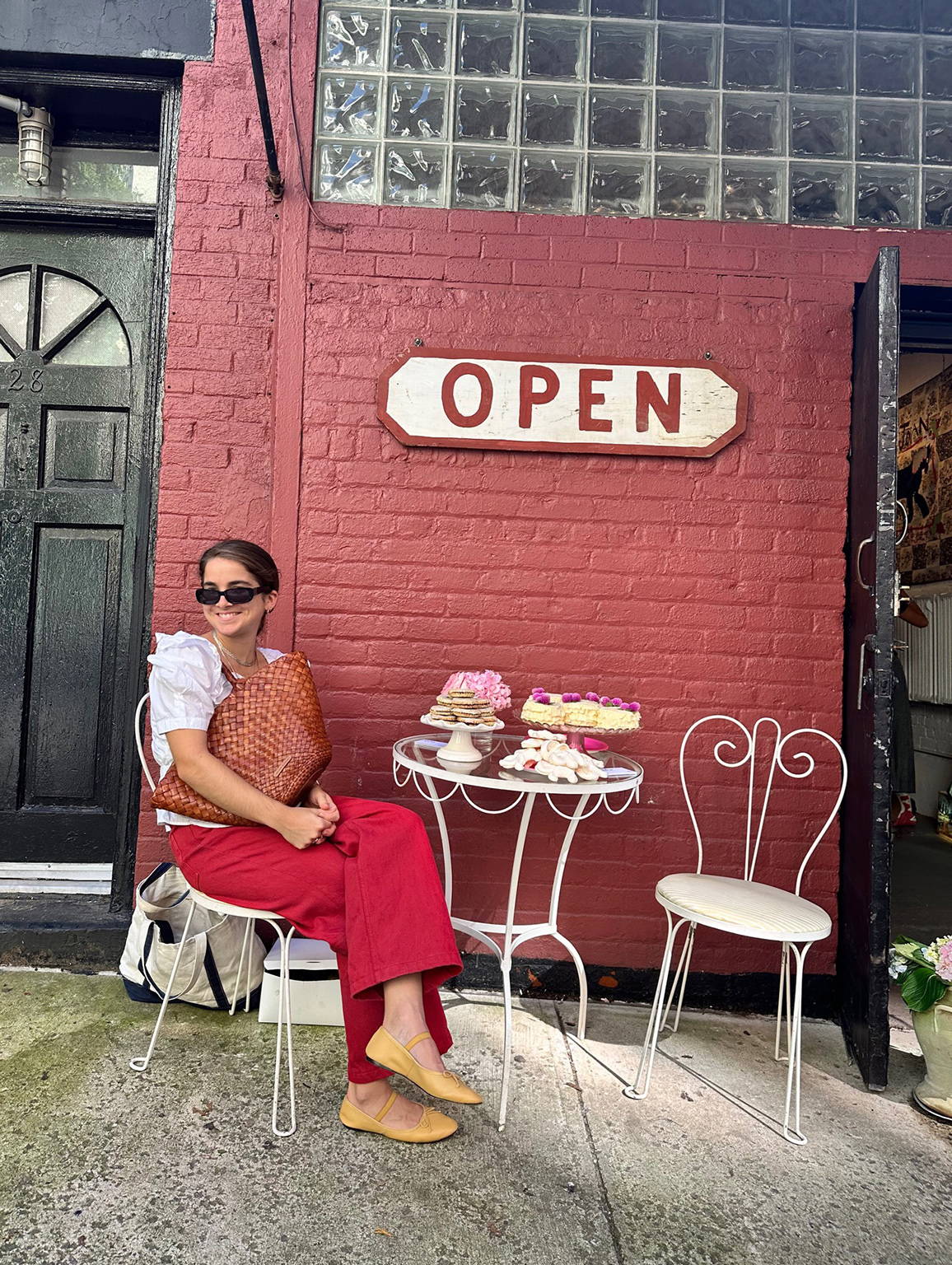 I attended an event hosted by Ruby Redstone and Eva Joan, two of the coolest things in this town, and in turn had to dress to impress! For me, evidently, that means wearing an outfit that says "hot dog." Leonie is the mustard, my Still Here jeans, the ketchup, our Kai bag is the dog and I guess my blouse can be mayo, but ew, quite frankly.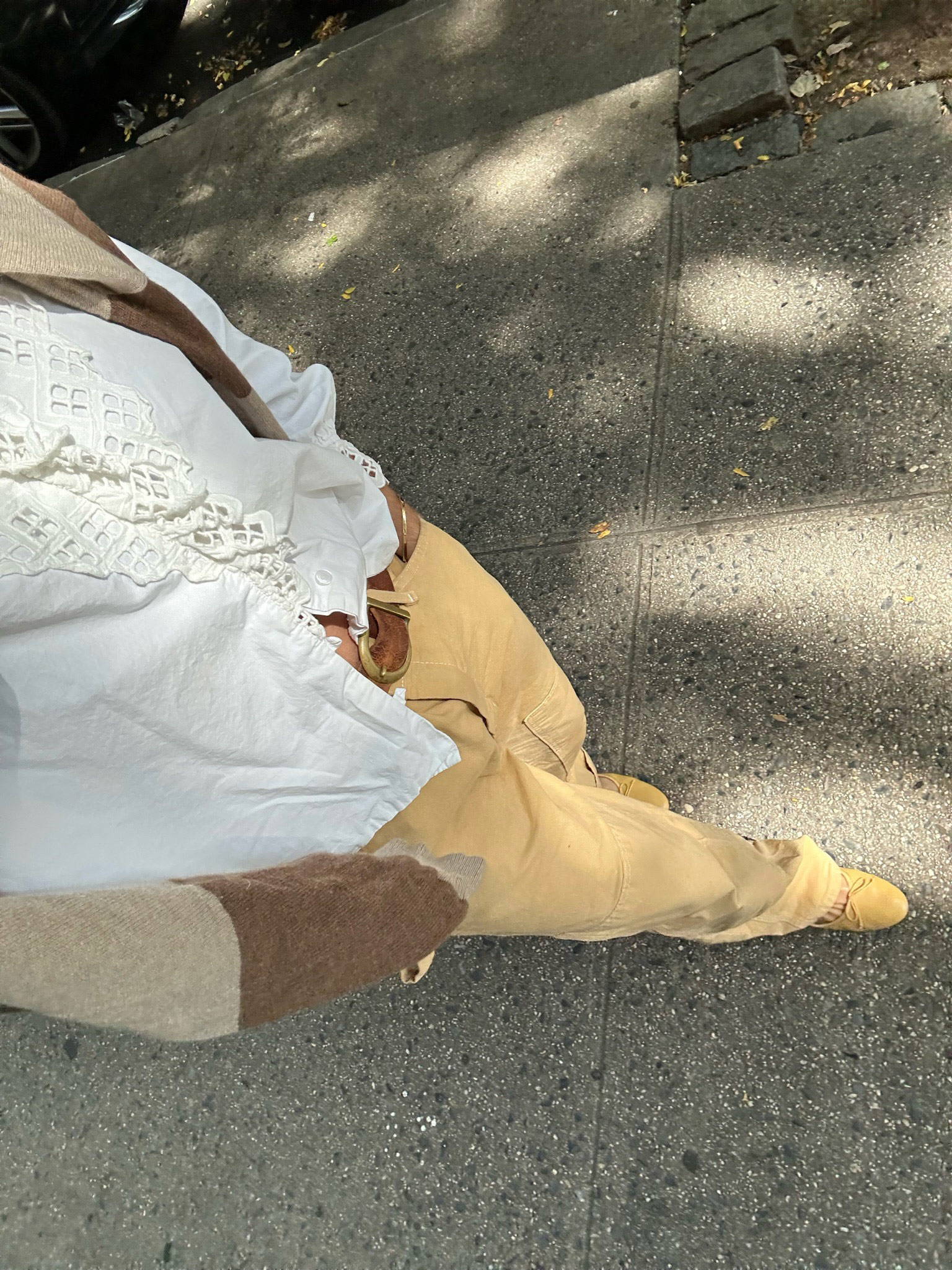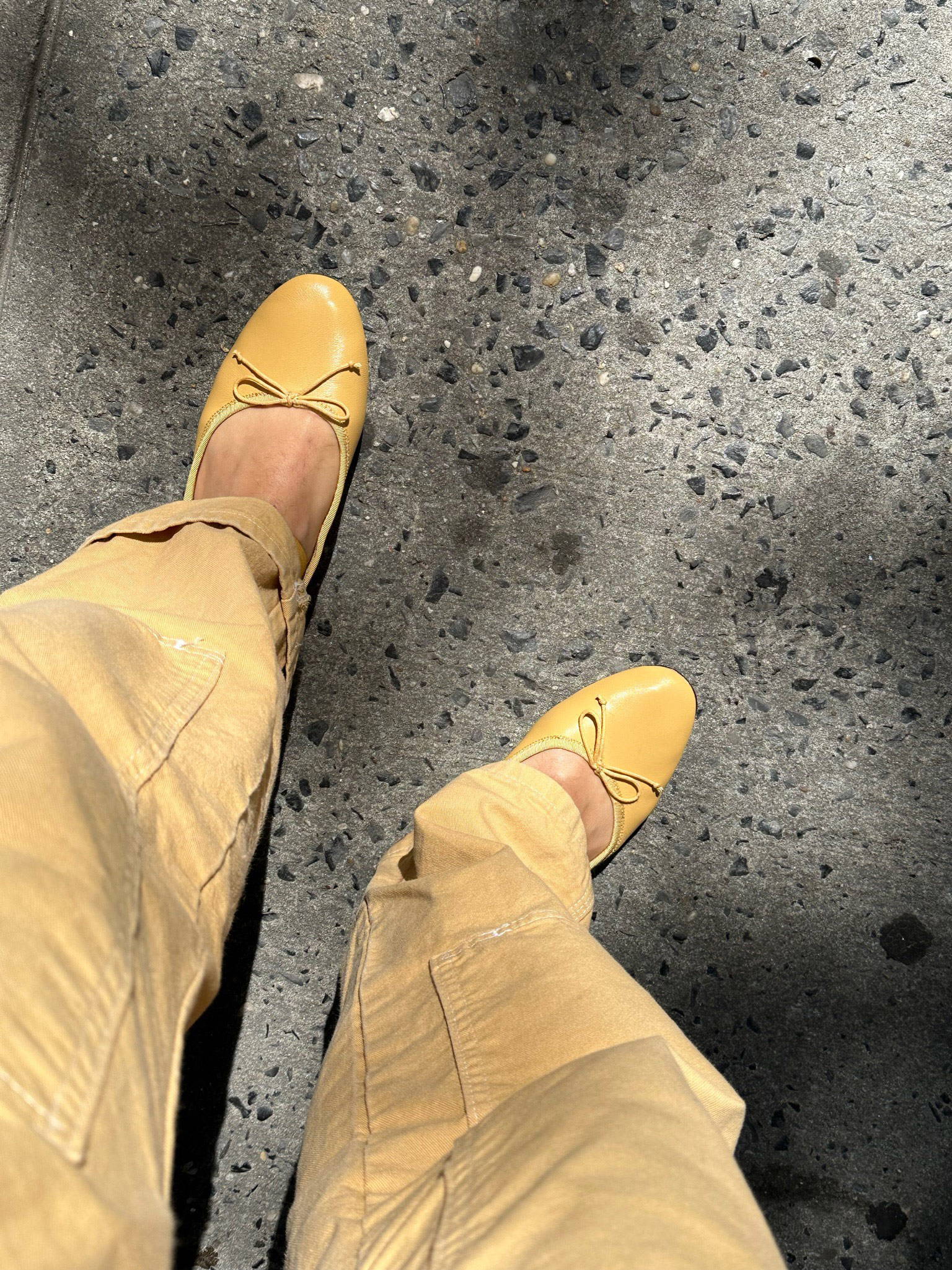 Leonie in Butter: The Sequel! I truly can't get enough of these. I love they pop they bring to a neutral palette. Everything's better with butter.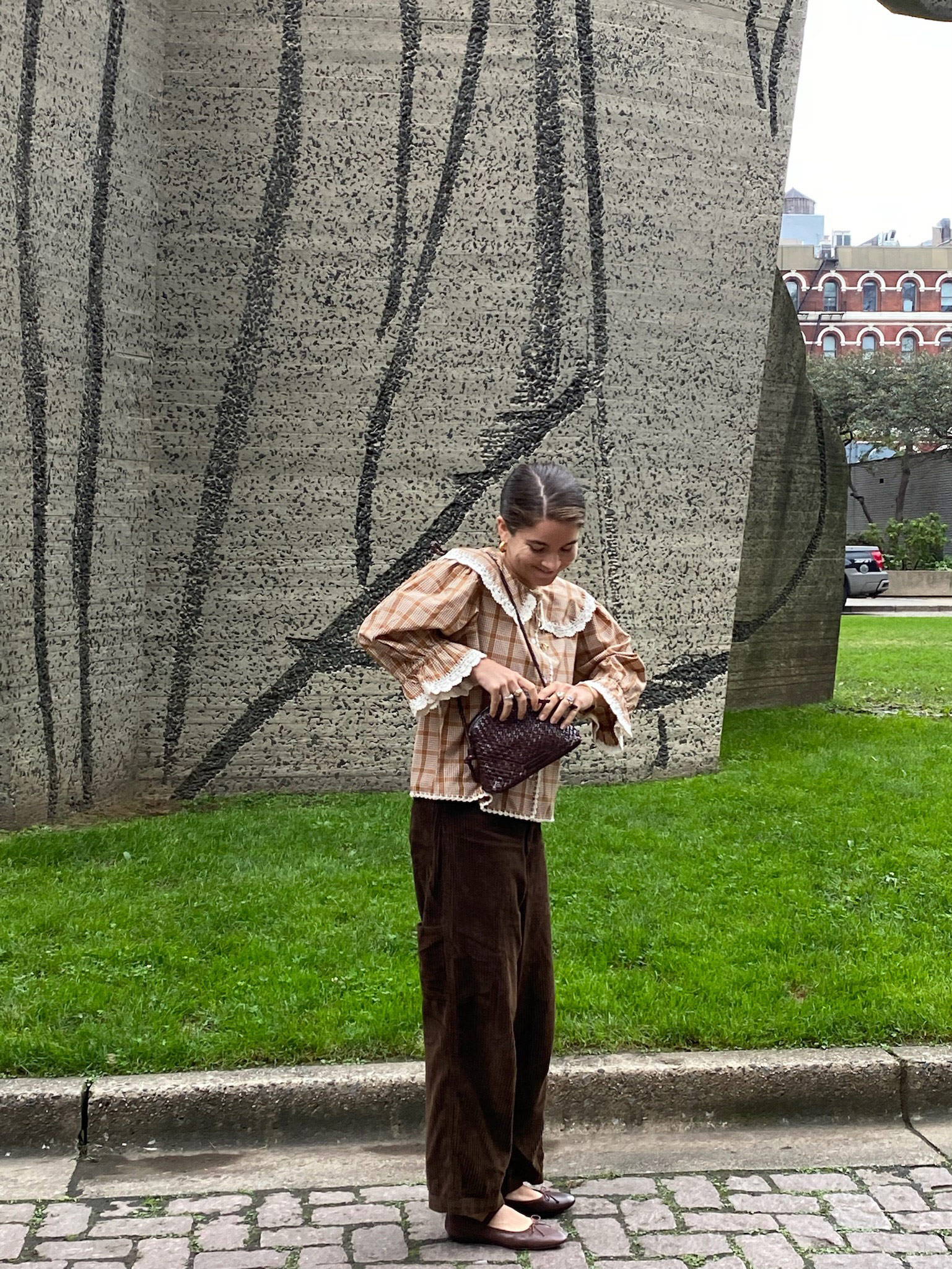 This outfit feels so safe and warm and sweet. Tamar is a new blouse for fall, and the crocheted edges and puff-sleves make me want to be a better person. It just needs simple, staple accessories — I picked Leonie and Marybeth.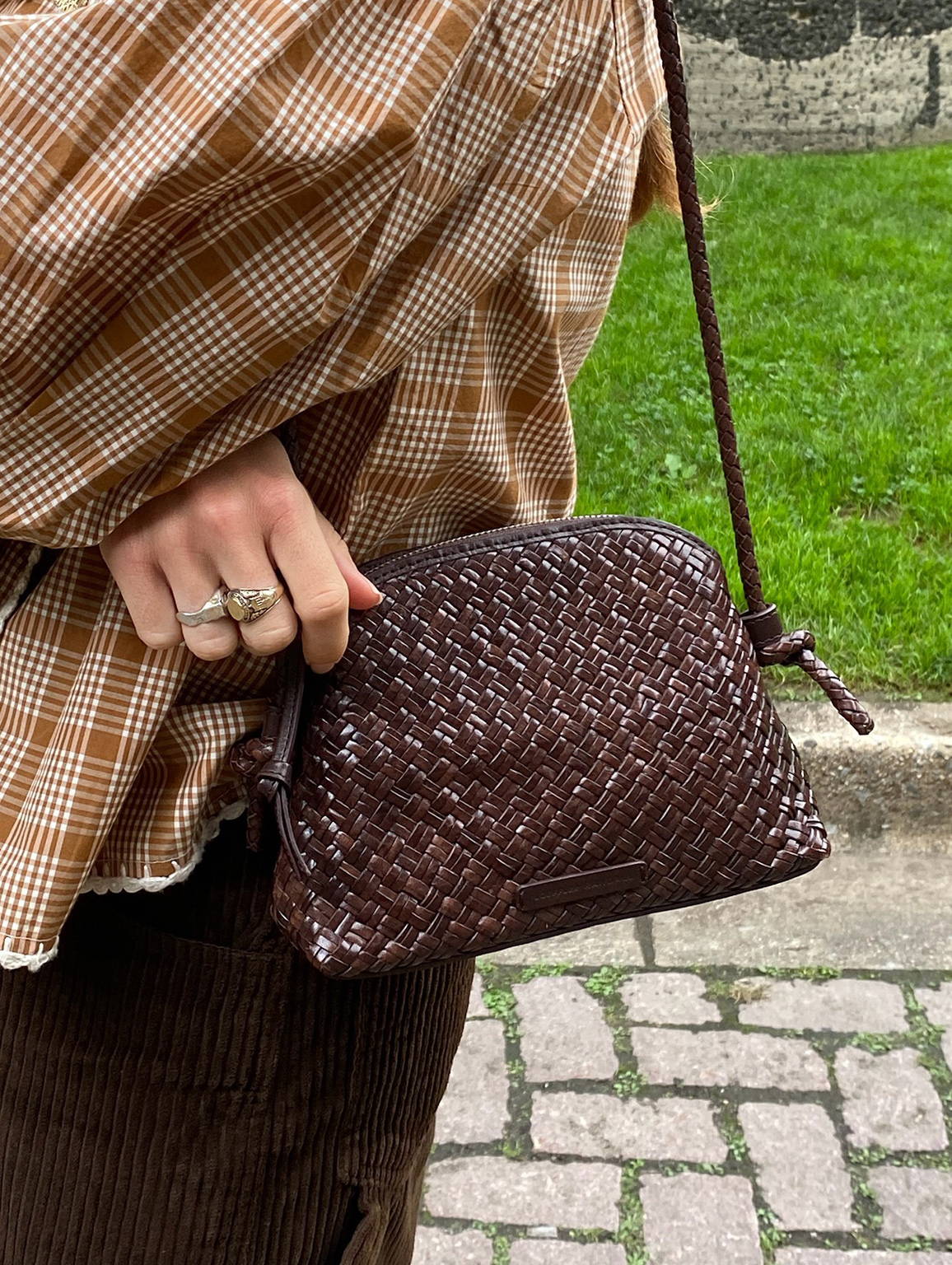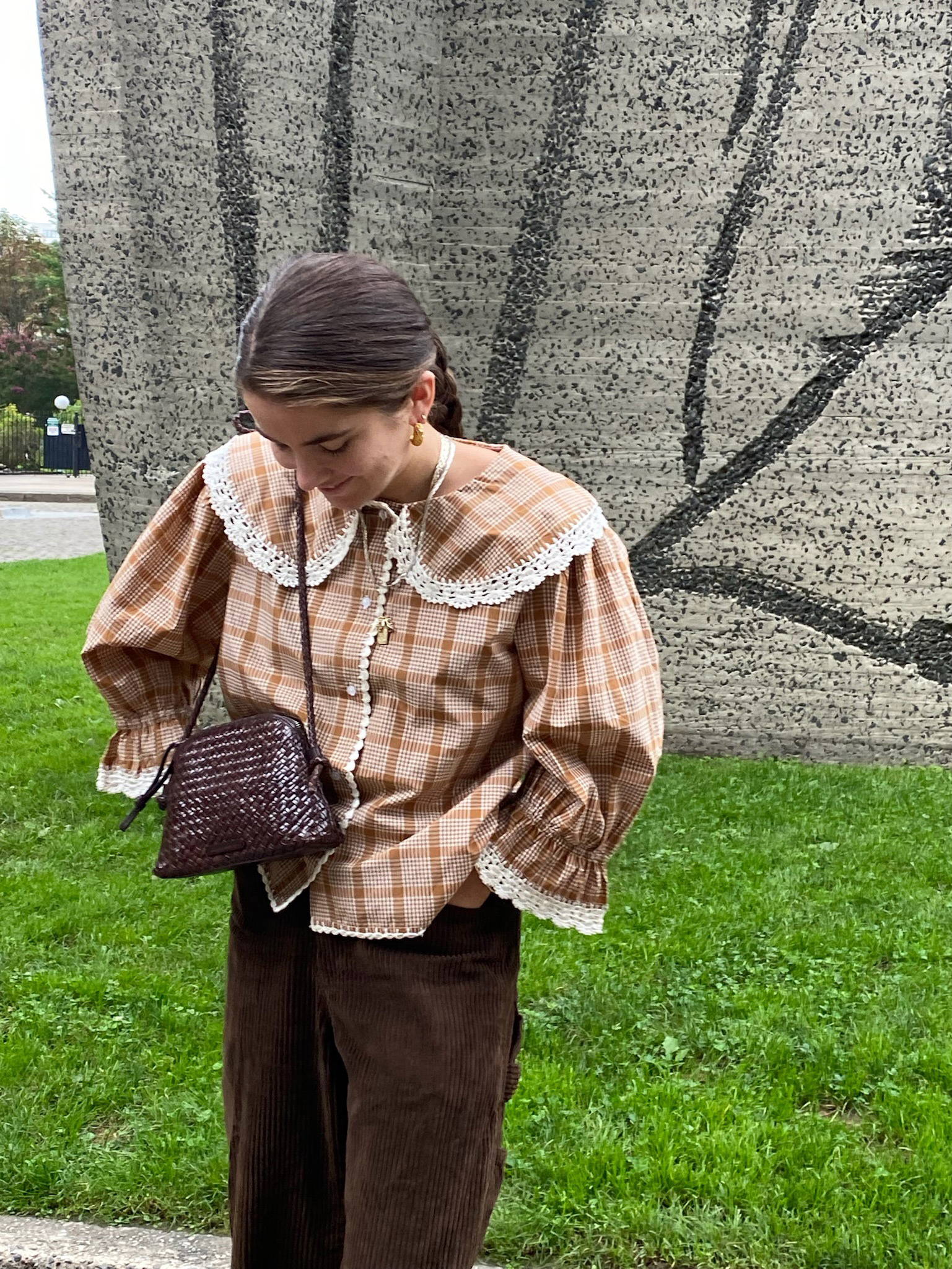 To me, thrill-seeking is wearing my satin flats after a downpour. I love a high-stakes game of puddle jumping on my commute!
This was our first fall-ish day, and I had to give it the credence it deserved with my biggest coziest Babaà turtleneck paired with shorts, for balance. Our woven-leather Klara bag tied the color story together, and I threw on our bright pink scrunchie to keep the people guessing.