Jessie & Kate In Conversation

From friendship to creative collaboration, discover the story behind Jessie and Kate's perfect partnership, in their own words.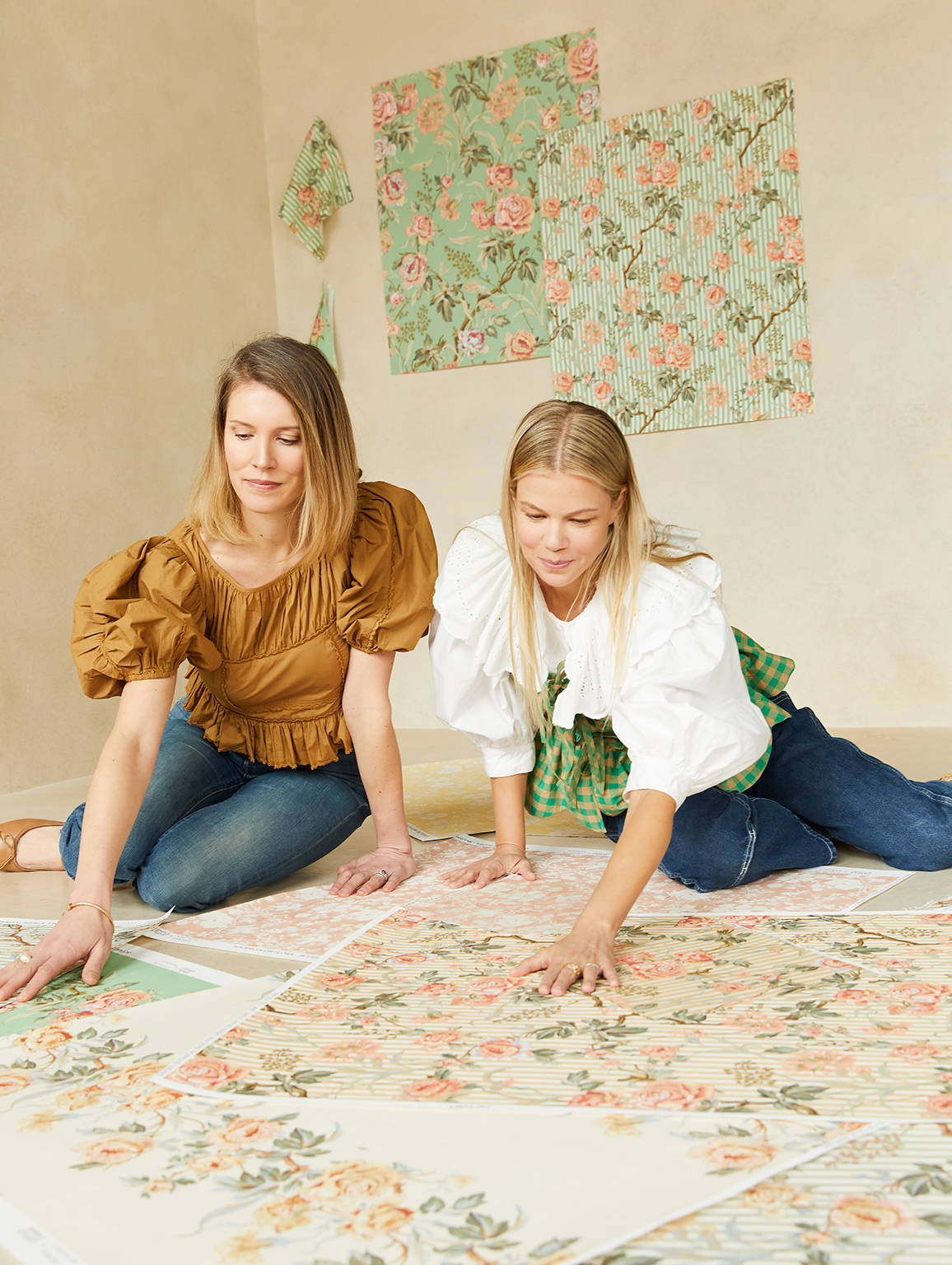 JLR: "Kate is the best — kind, funny, and warm, with the most beautiful taste. I so admire her as a connector of creative people, and as a pillar of the industry. We first met at a rug-hooking class, and I instantly knew we'd be friends."
KTR: "We shared an Uber home from that class, and I remember thinking how easy Jessie was to talk to. I was immediately drawn to her welcoming and creative personality, and I've remained inspired by her ever since. She puts her all into everything and her caring nature adds the finishing touch!"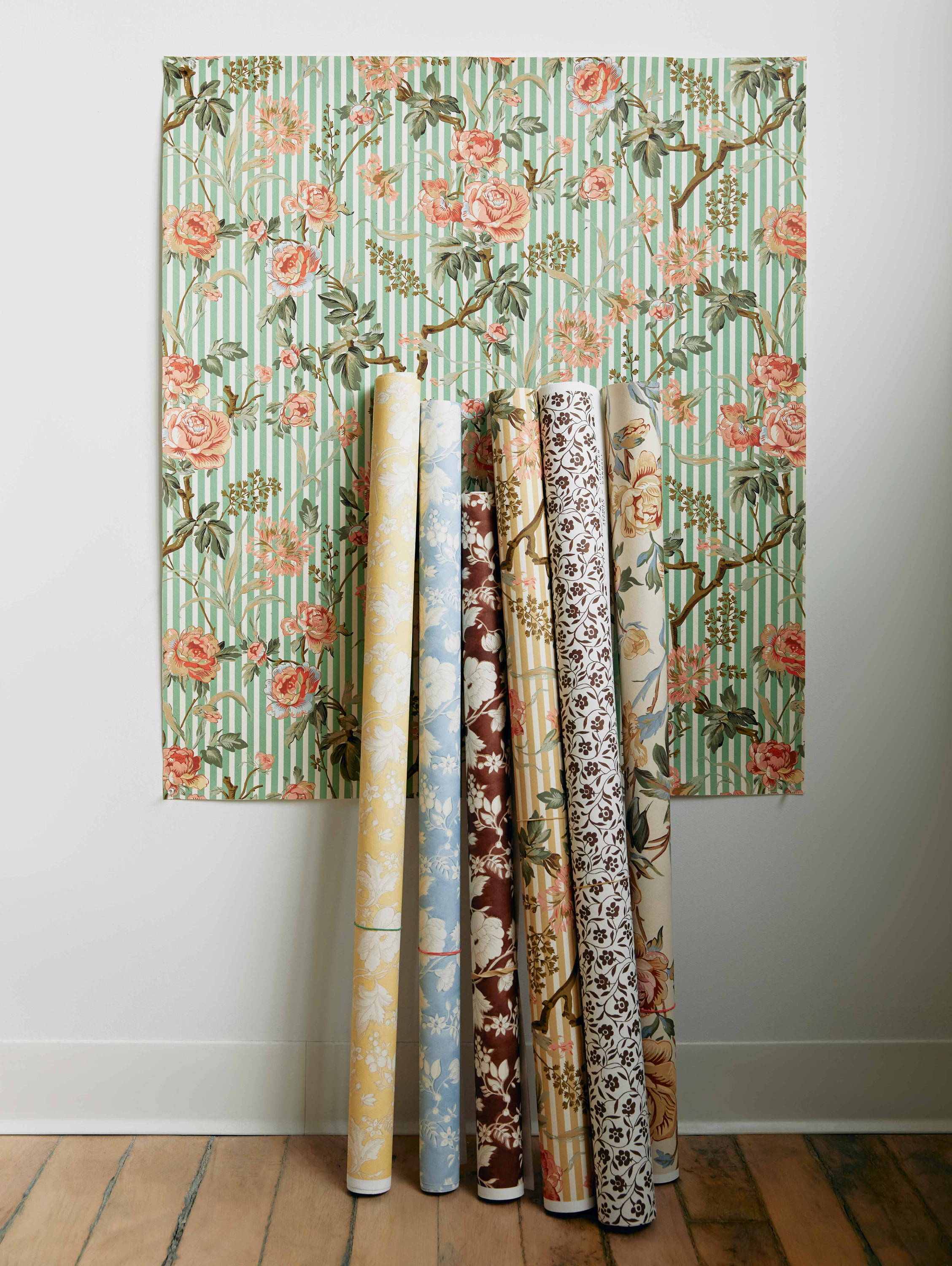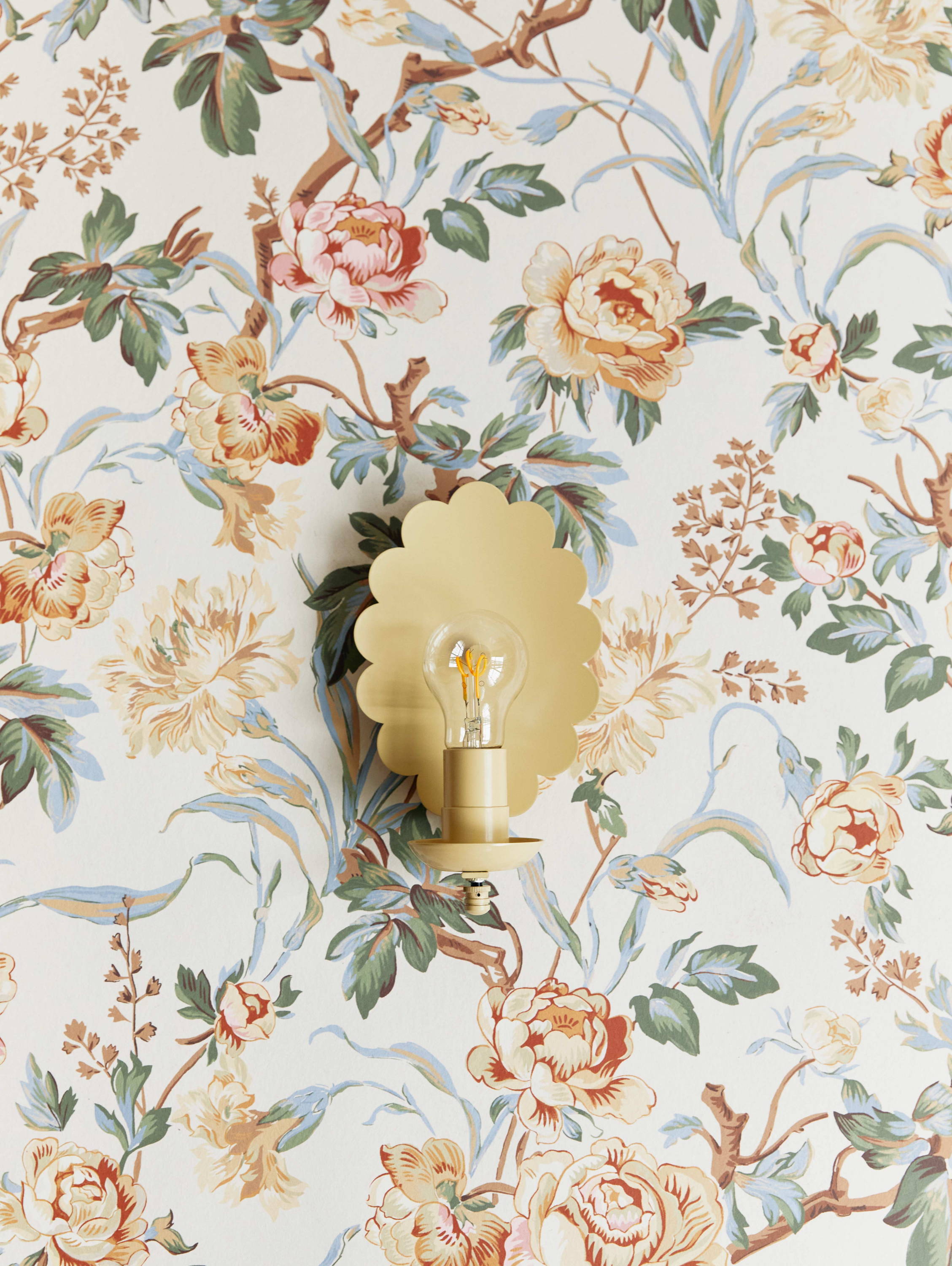 JLR: "About a year ago, Kate texted me and asked if I'd ever be interested in creating something together — of course I said yes! It had been a dream of mine to work in interiors, and I love everything Temple Studio does."
KTR: "We first discussed doing one wallpaper born from a beautiful floral in Loeffler Randall's spring collection, but we couldn't resist making more. We were thrilled to see the collection evolve and grow as it did."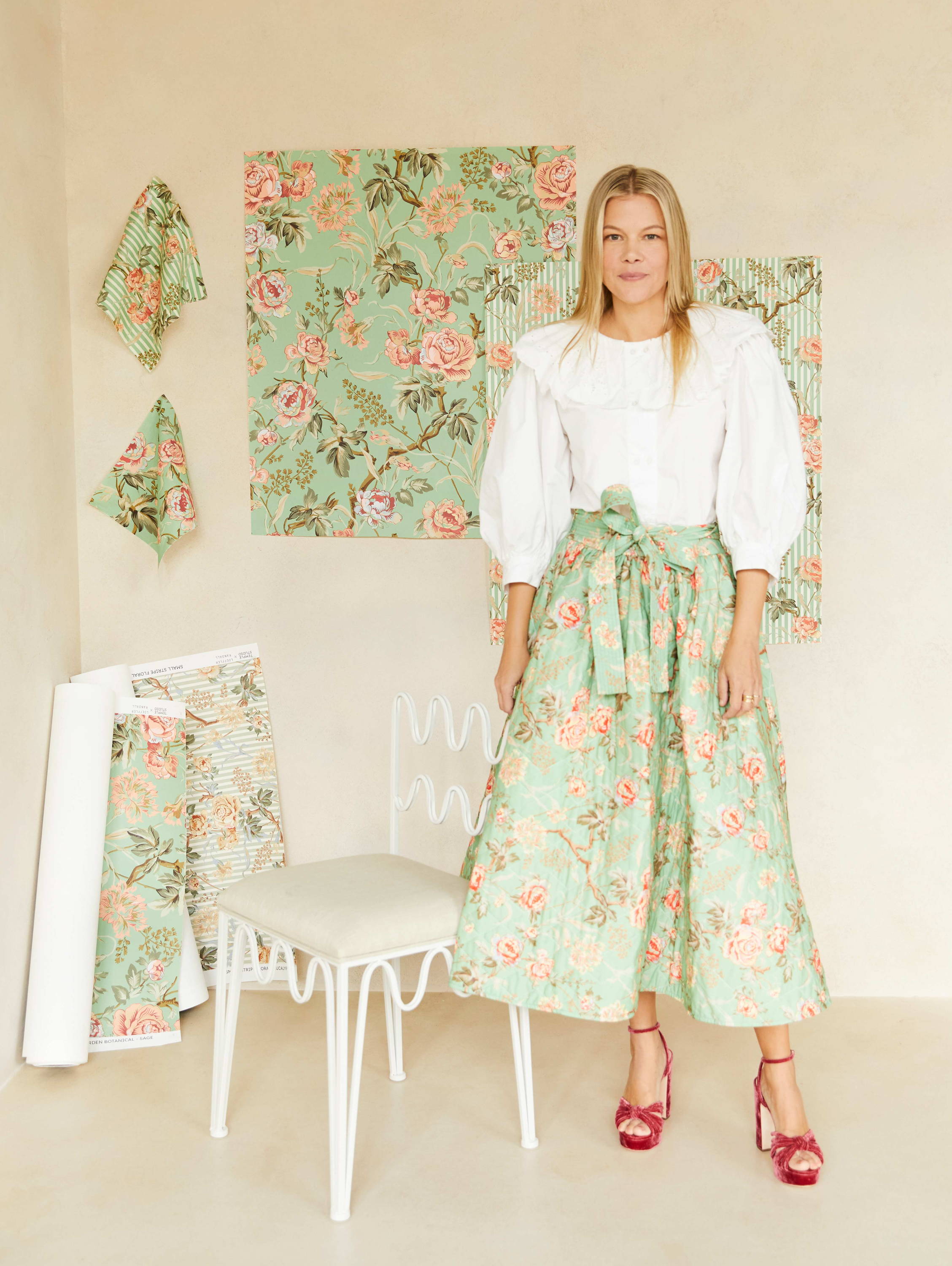 JLR: "I'd just gotten back from the Cotswolds when we began designing and was in love with pretty, painterly vintage florals, made modern. The motifs feature a mix of my favorite flowers — camellias, peonies, and carnations on the Botanical Floral, poppies and anemones in the Watercolor Floral, and daisies in the Ditsy."
KTR: "Before we began working together, Jessie had been talking about wallpapering her powder room, and I always thought the LR patterns could be so sweet in situ. We remained inspired by Jessie's taste and aesthetic at every step, and the finished motifs have such charming character. They definitely deliver the fresh take on a vintage feel that Jessie was hoping to achieve."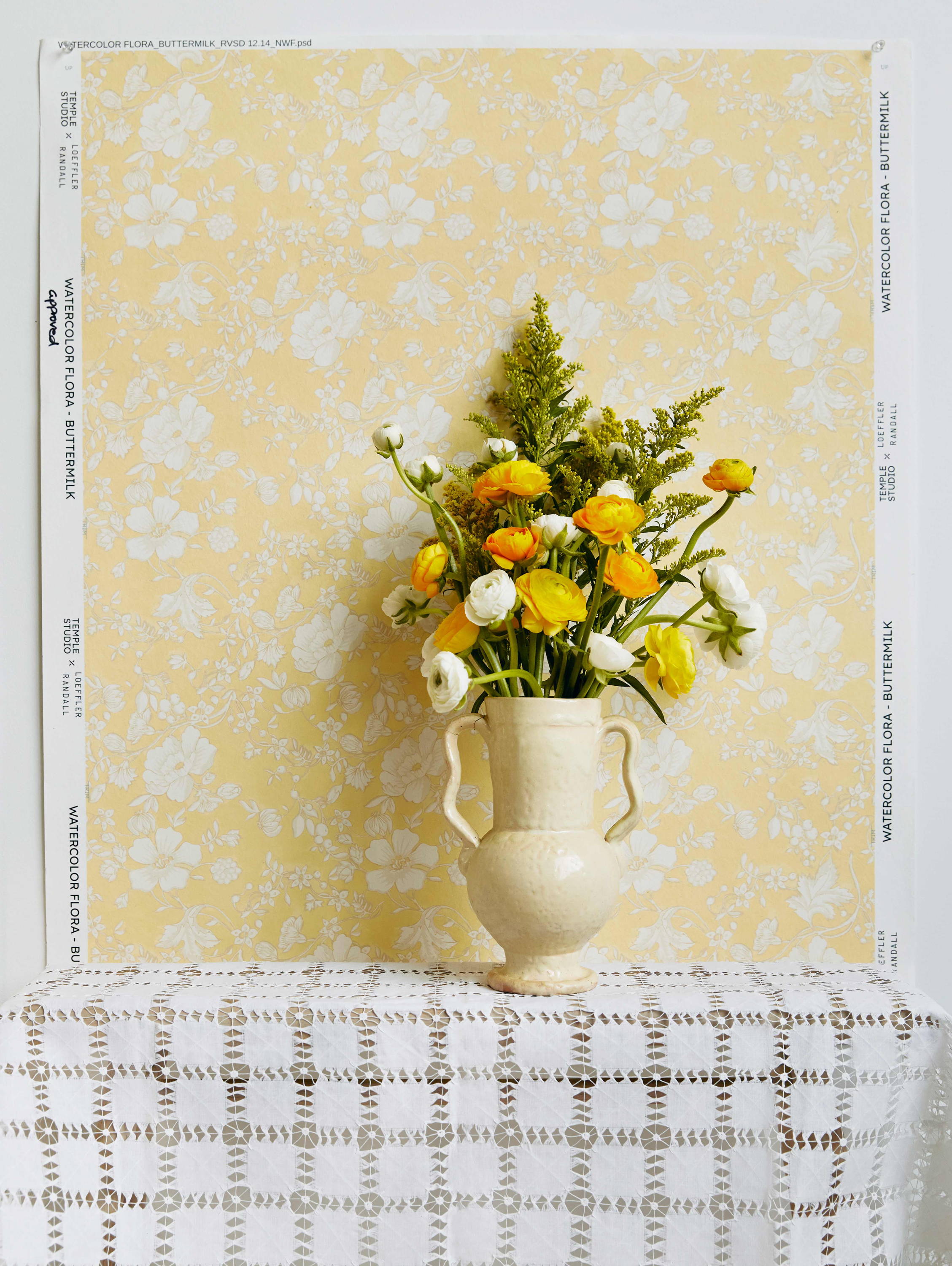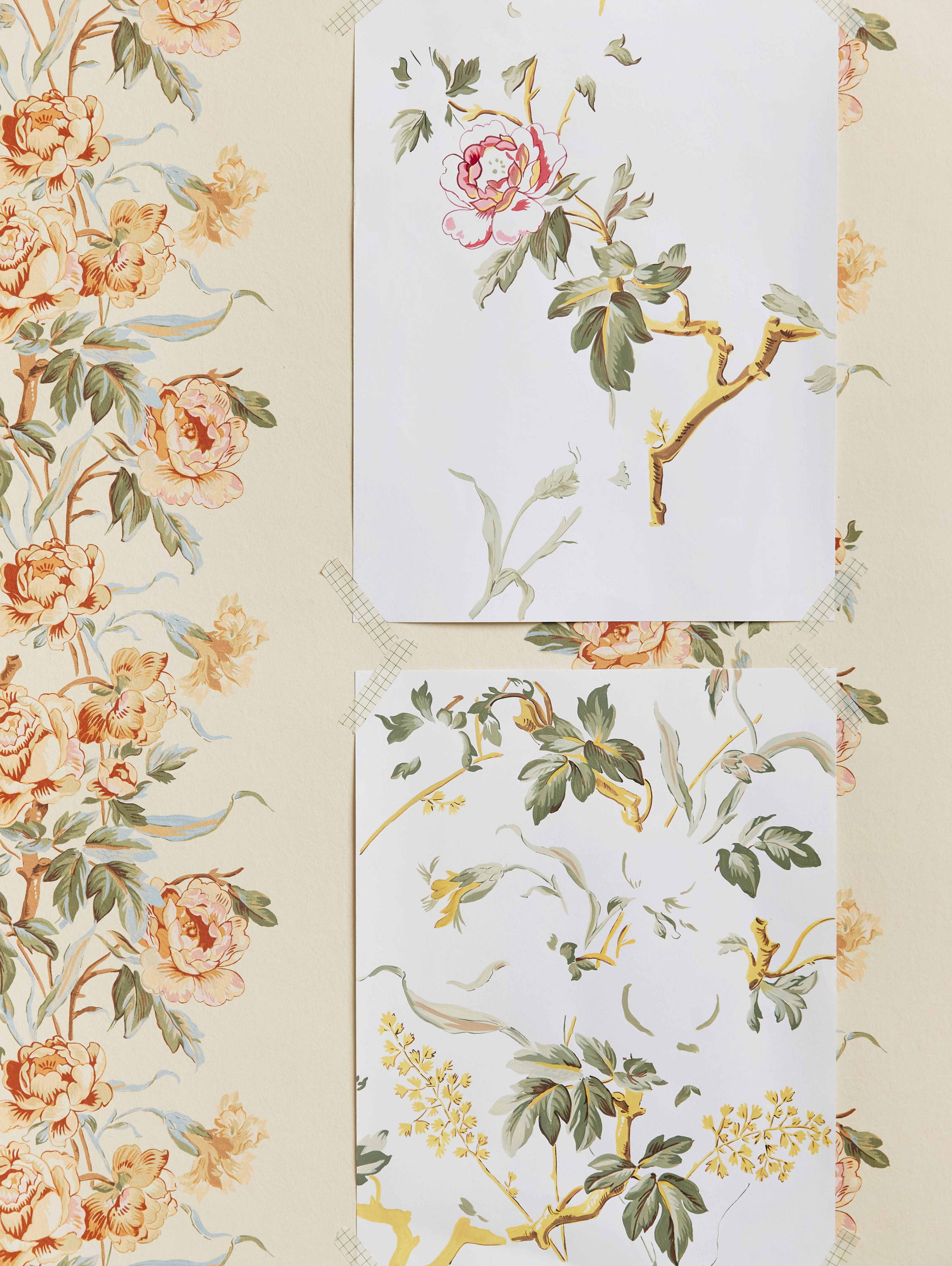 JLR: "My team and I had not worked with wallpaper before, and learned so much on the fly — all these rules about repeats and selvedges. We took inspiration from the pretty, springy prints featured in our collection, reframing them within the context of decor. Our in-house team hand-painted every bloom, and it was such a creative and tactile process.
"As Kate said, we'd originally planned on producing just one pattern together, but it was so freeing to let ourselves imagine more. We added our ditsy prints, wove in stripes that coordinated with the florals, and designed deeper into our blue colorways, which we'd fallen in love with."
JLR: "Beyond the beautiful design, I'm so happy with the quality of the paper itself. The texture is so organic and beautiful, and each swath feels as though it's individually hand-painted.
"I love wallpaper, and always have. My dad is a bit of an expert wallpaper hanger, and he did all the handiwork on our home himself — my childhood bedroom was a perfect blue gingham. Realizing this vision was so special for me."