Fall outfits are what pull me out of the sadness that Summer is over. I love all the textures and layering of Fall. I like to invest in really special pieces that I will continue to wear season after season. Below are some of the fall outfits I'm excited about, put together with beloved old pieces in my closet and a few special new things.
"I love clogs so much and always have ever since I was little. Never have clogs been more popular than they are now. 'Clogs' is one of the most searched terms on our site! Loving this new braided detail. I'm wearing my clogs with literally everything I own, from jeans to dresses including our Liberty print set."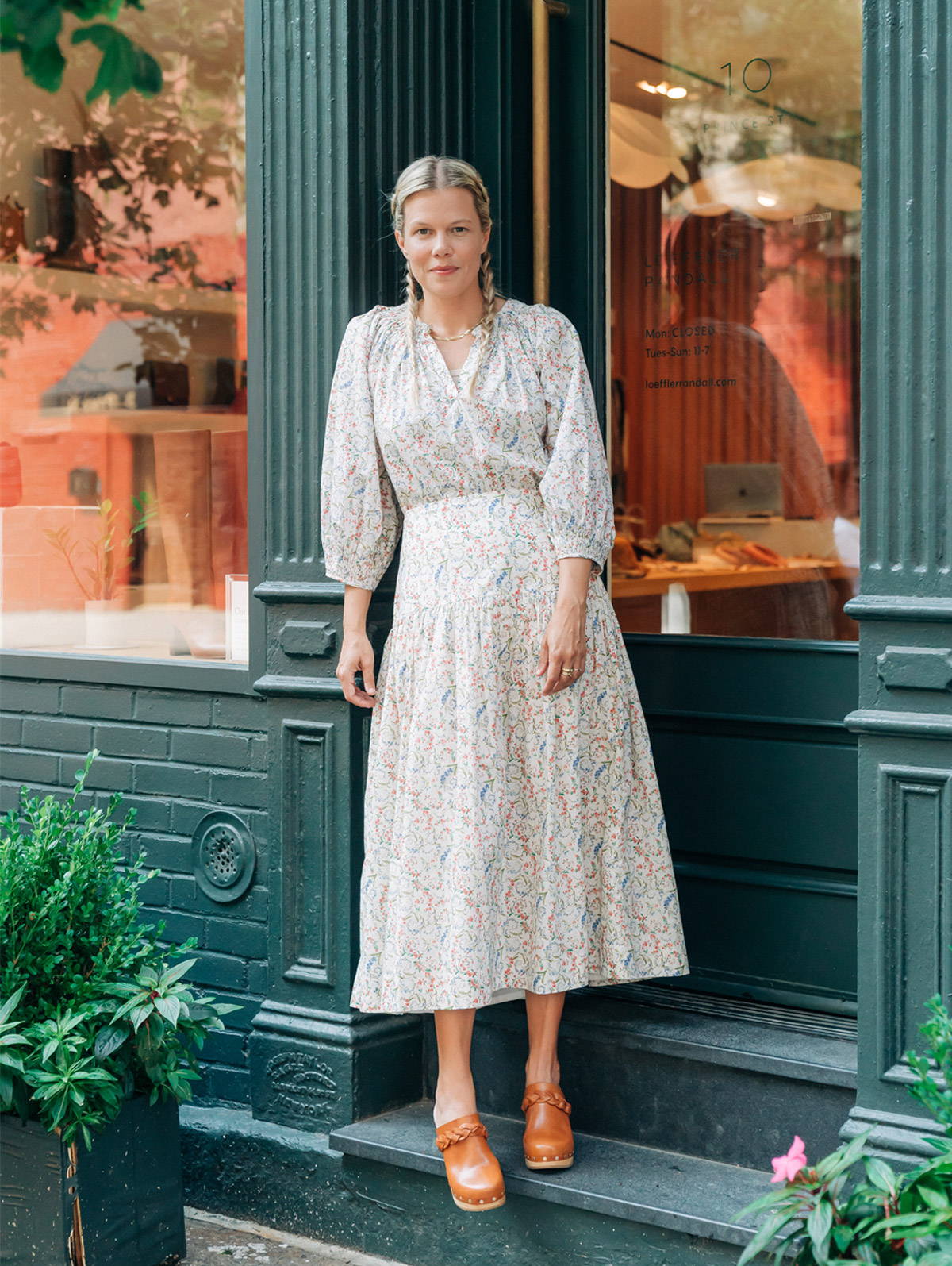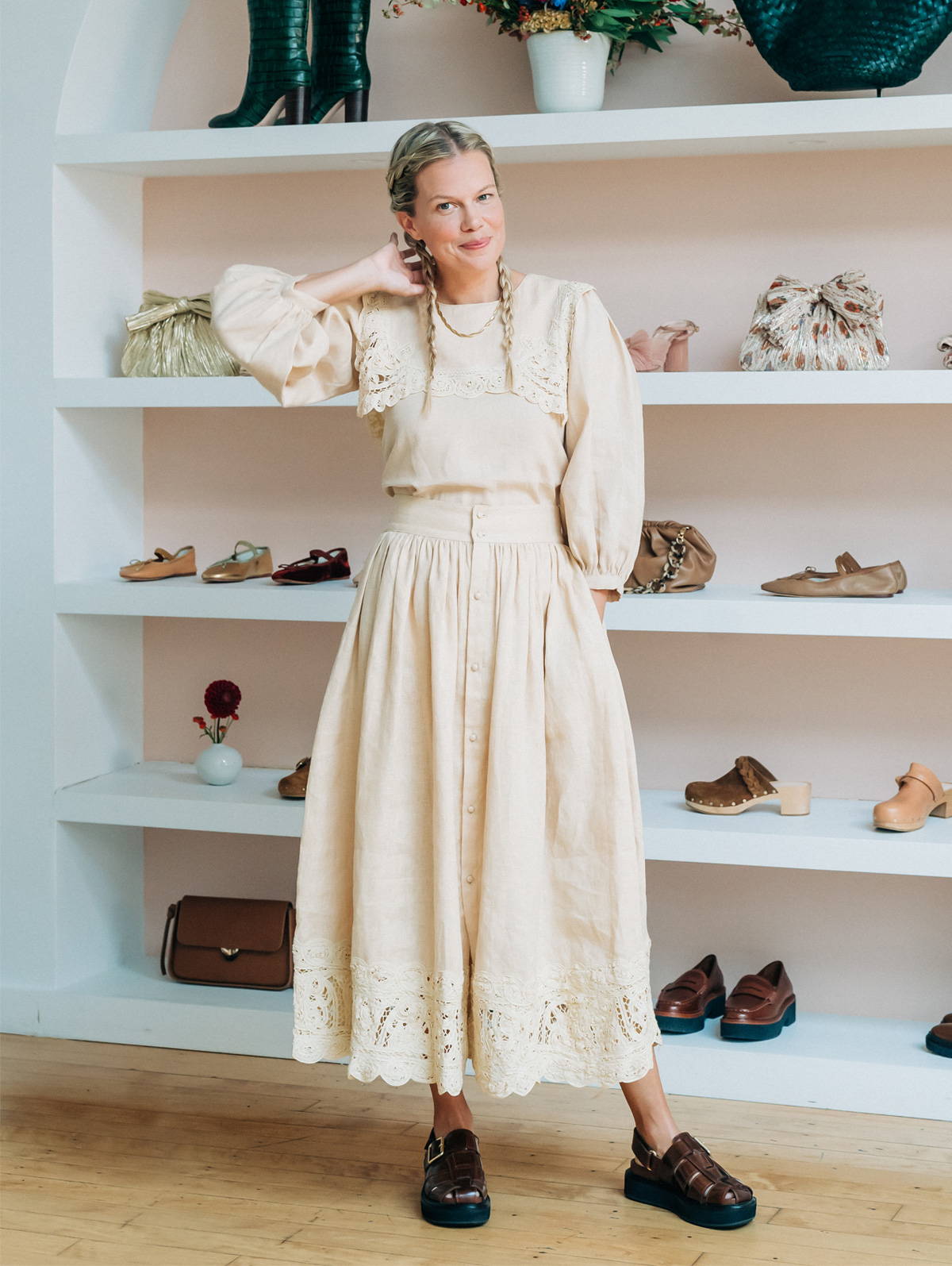 "It's been such a humid fall, these sandals are the perfect shoes to transition in. I love how they are sandals but in a fall forward material like this Italian spazzolato. Once it gets chillier I'll wear them with socks. I am obsessed with chunky shoes lately paired with something more frilly. I love the contrast."
"This knitted skirt is a dream with our Goldy boots. Now that I am back in the office, Goldy is my go-to. Goldy is polished and chic at the same time. Worn with our For Good sweater which raises money for so many of the causes I care deeply about."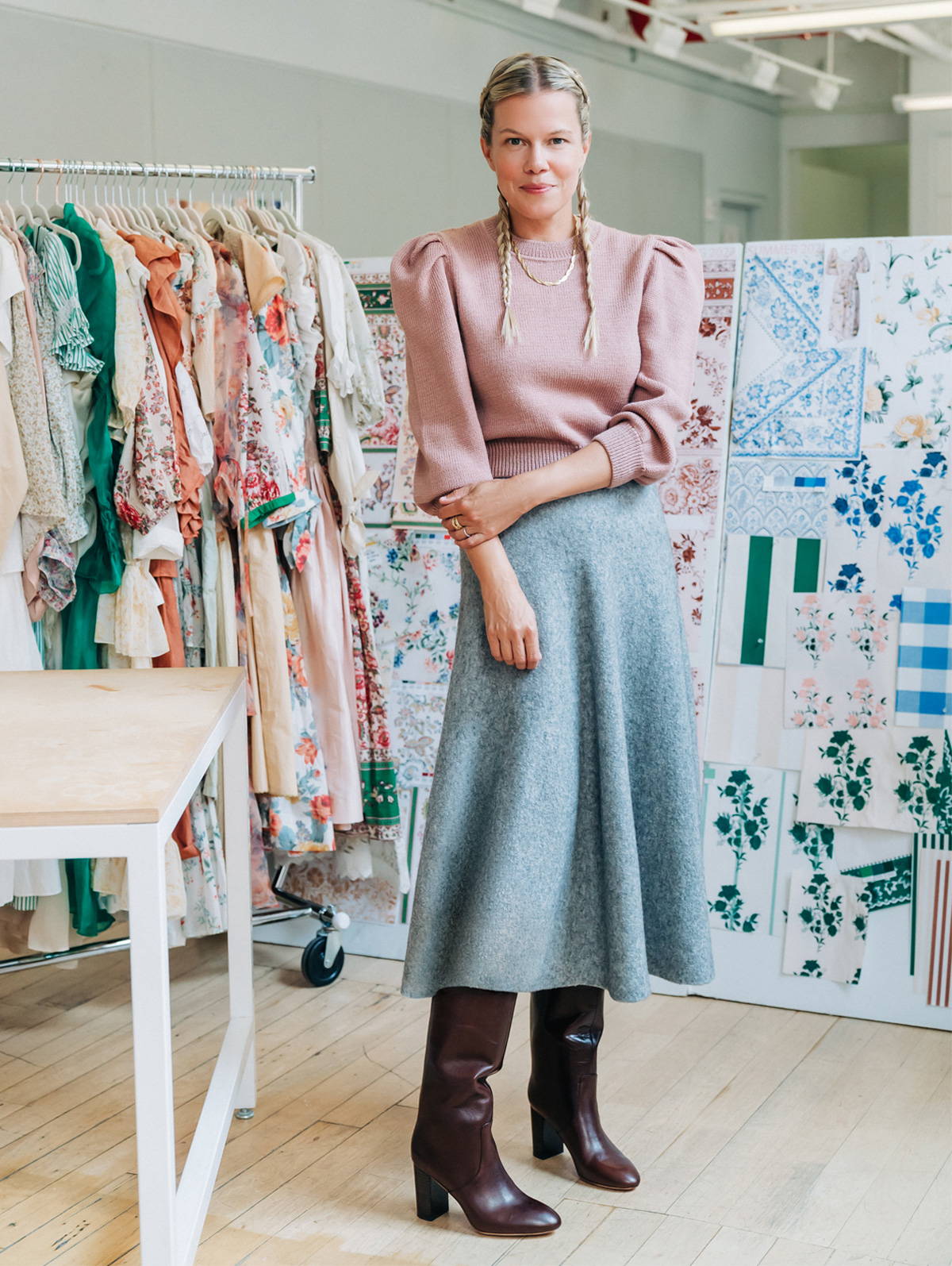 "This is an old dress I've had in my closet for a while. I am obsessed with green! Green in interiors, green paint, green patterns and especially green clothes and shoes. This color looks great with our Dark Gold Natalia. I wear these shoes when I want to have a bit of fun. (And yes they are super comfy!)"
"When the weather gets soggy I live in my Tara boots because they are so comfy and water resistant. I'm loving the mix of rugged styles like our custom dyed carpenter pants with something more delicate like our hand smocked blouse."