Our Spring collection just arrived and our founder and Creative Director has some favorites, plus a new edit of things she's loving around the home, what's keeping her healthy during a busy month, and the things inspiring her now.
The original concept for this shoe was a real ballet slipper you could wear indoors and out. I love that we are launching Leonie in that classic ballet pink color! The perfect shade for all year round.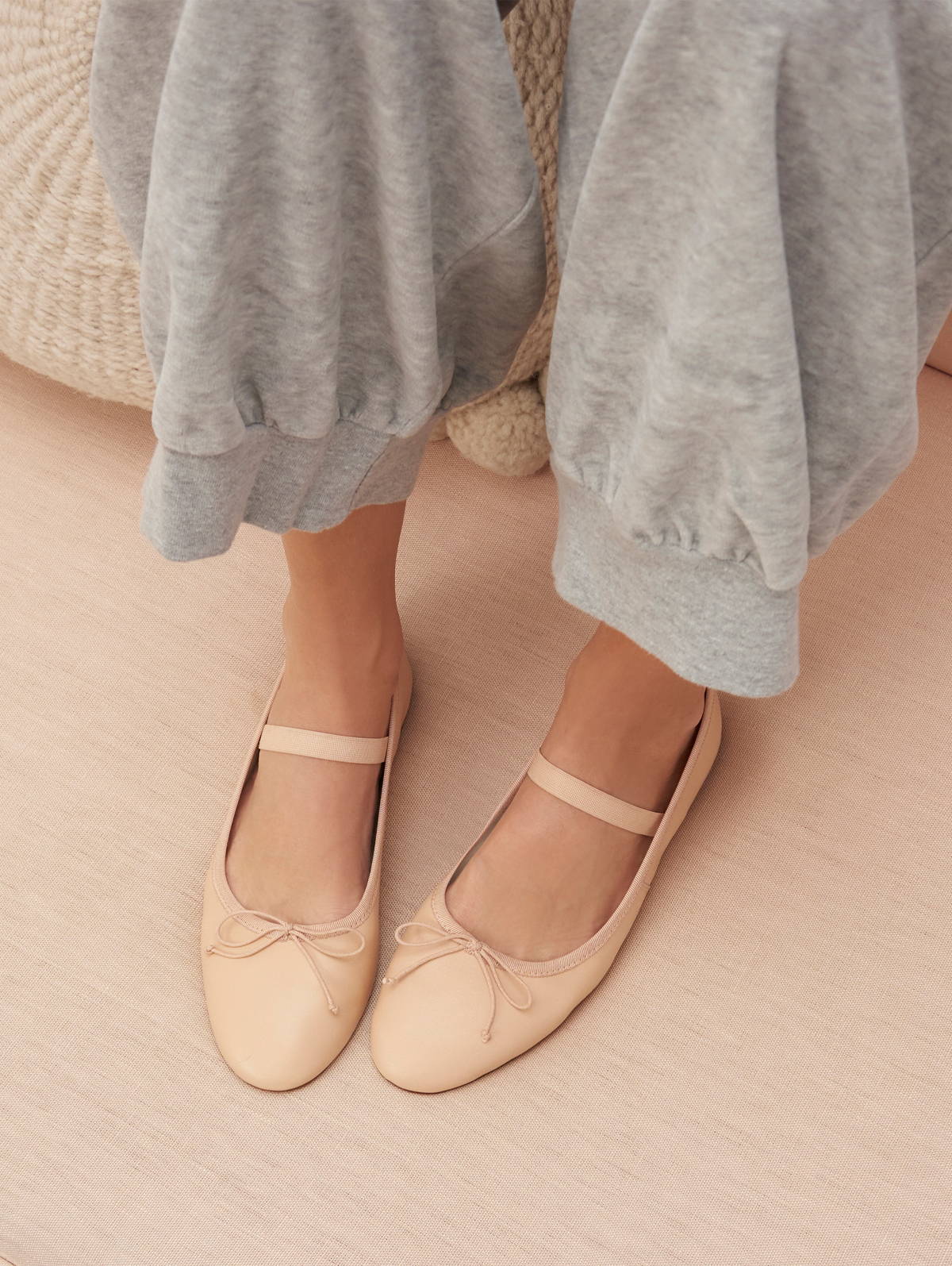 I'm in love with our new colors of the puff knit sweater. I wear mine with everything, especially with a Horror Vacui dress popping out at the cuff and collar.
I'm toying with the idea of wallpapering one wall in a bold and beautifully detailed floral paper from Boraspeter, a Swedish design house. The rest of my house is very mellow and serene so this makes me a bit scared. But as Brian says, we can change it if we don't like it. Hoping to trim it in a beautiful paint shade from Farrow and Ball.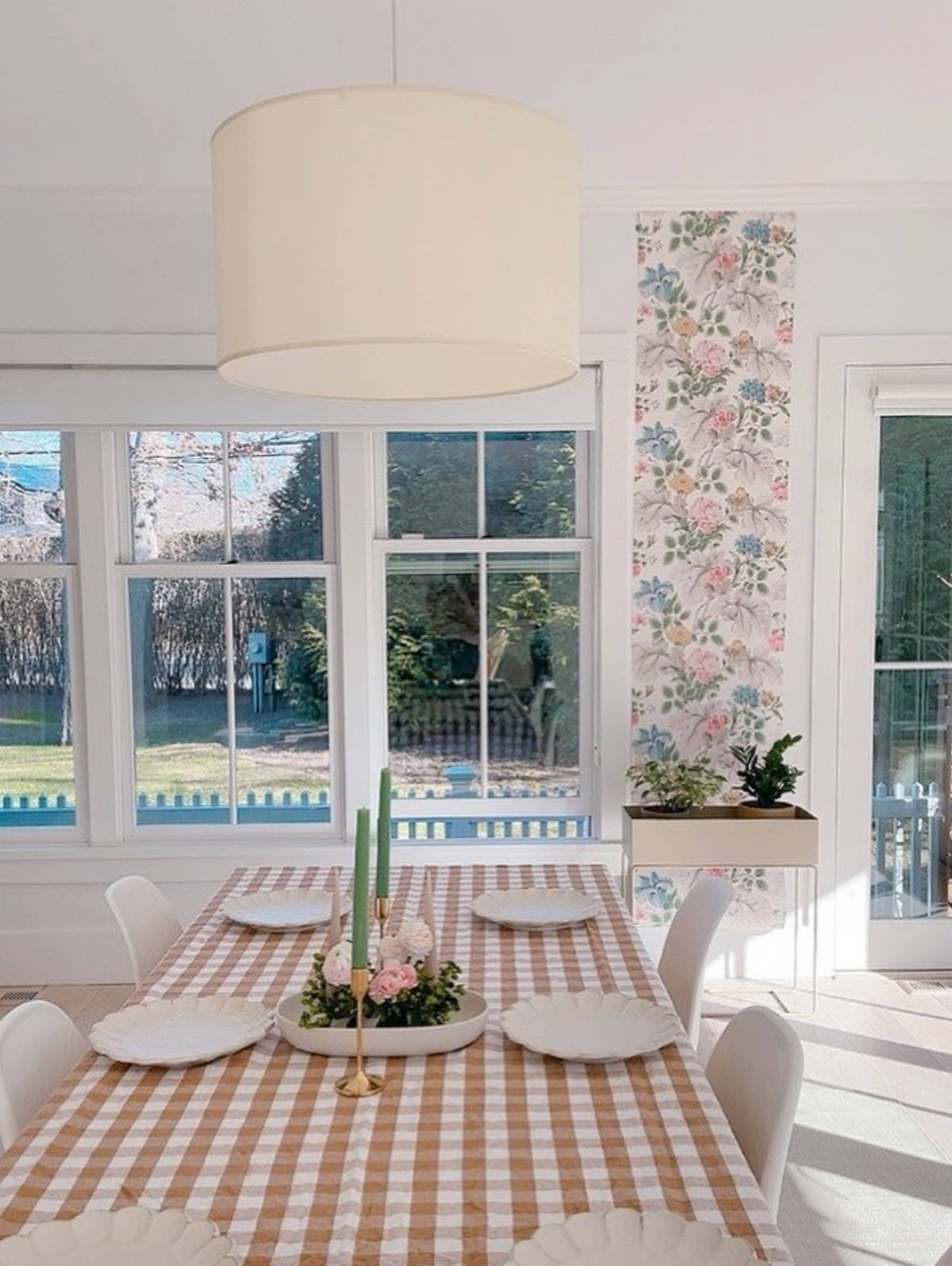 I've gone back to knitting again. Loved making these mittens with a free pattern by Loopy Mango.
Tatter Blue Library is an amazing design resource. I used to love to visit before the pandemic but now I get inspired through their Instagram.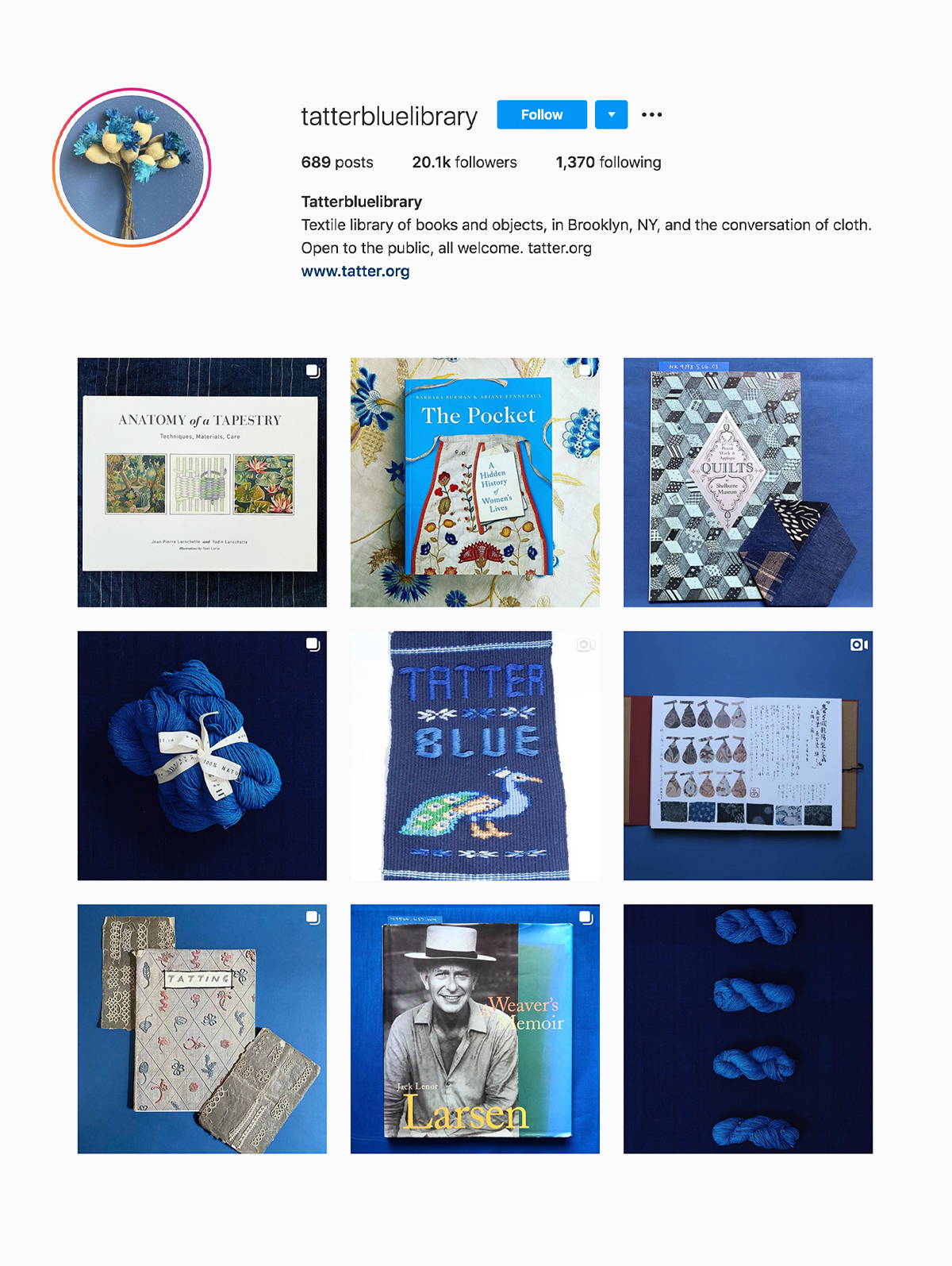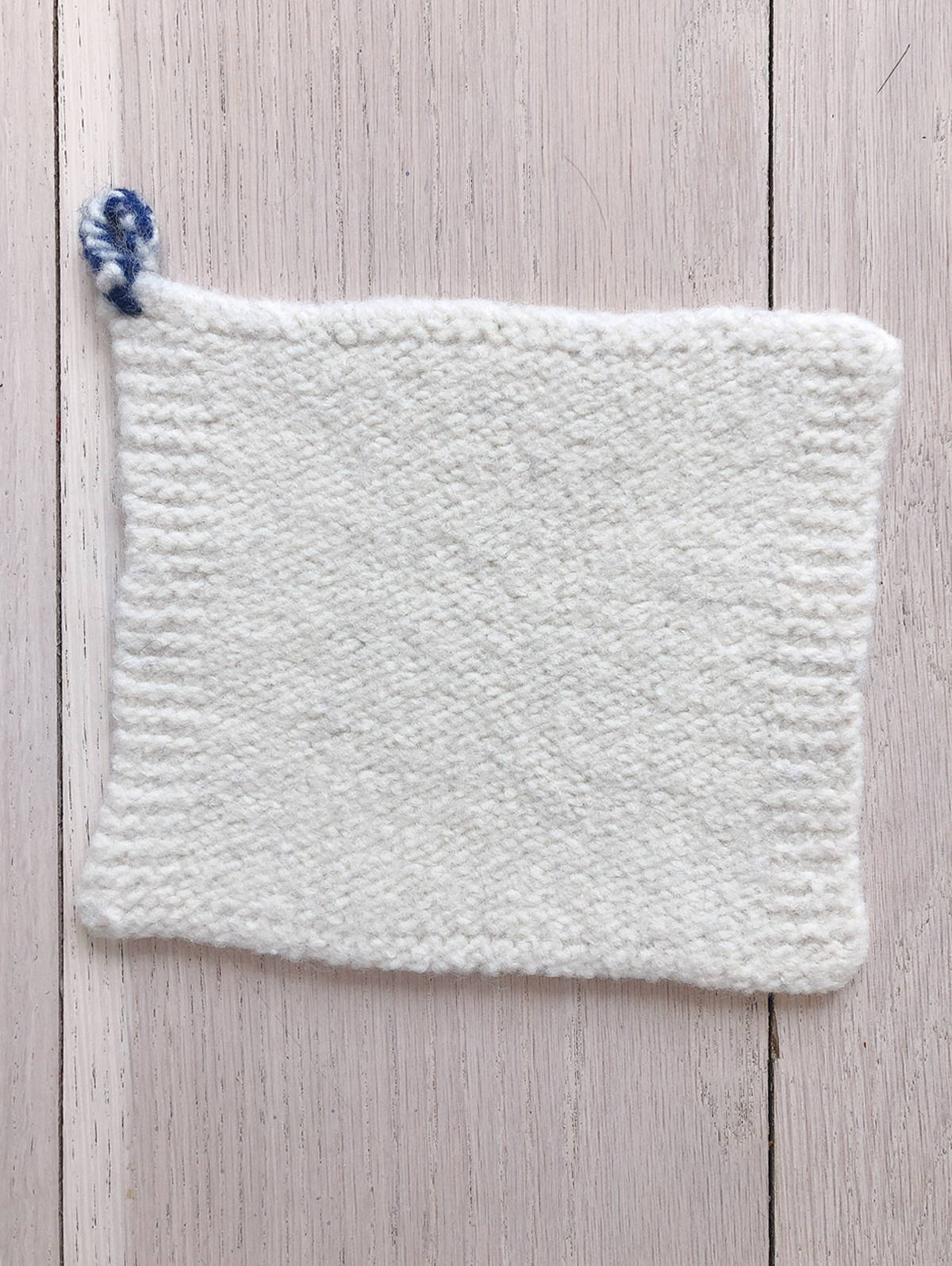 I love my potholder hand knit by Claudja, owner of one of my favorite boutiques Lazy Point Variety in Amagansett. These are beautiful little bits of handmade luxury. I bought them for friends for the holidays.
My friend Joyce has a little side project going where she converts vintage quilts into capes. I think they are so soothing and beautiful.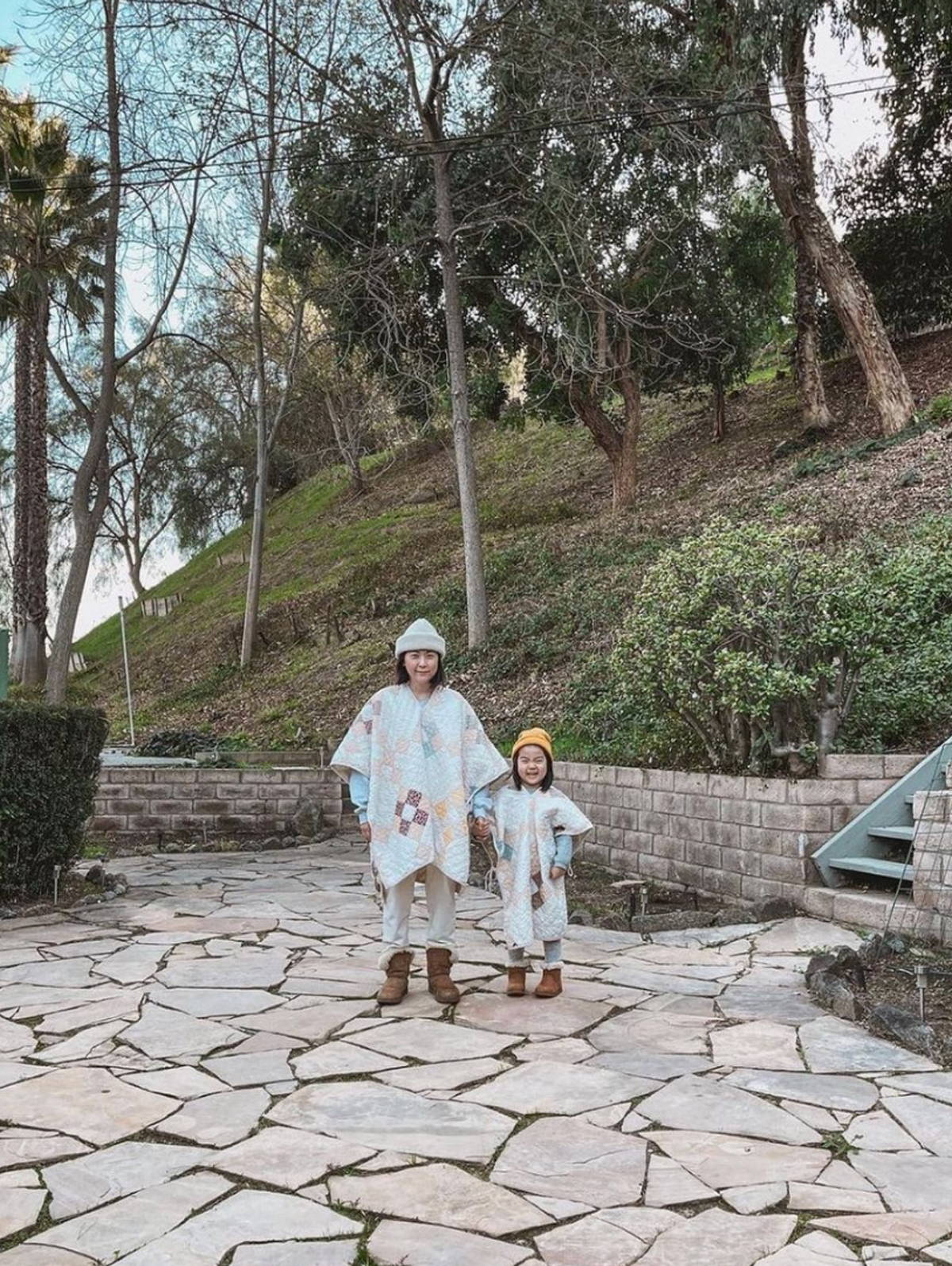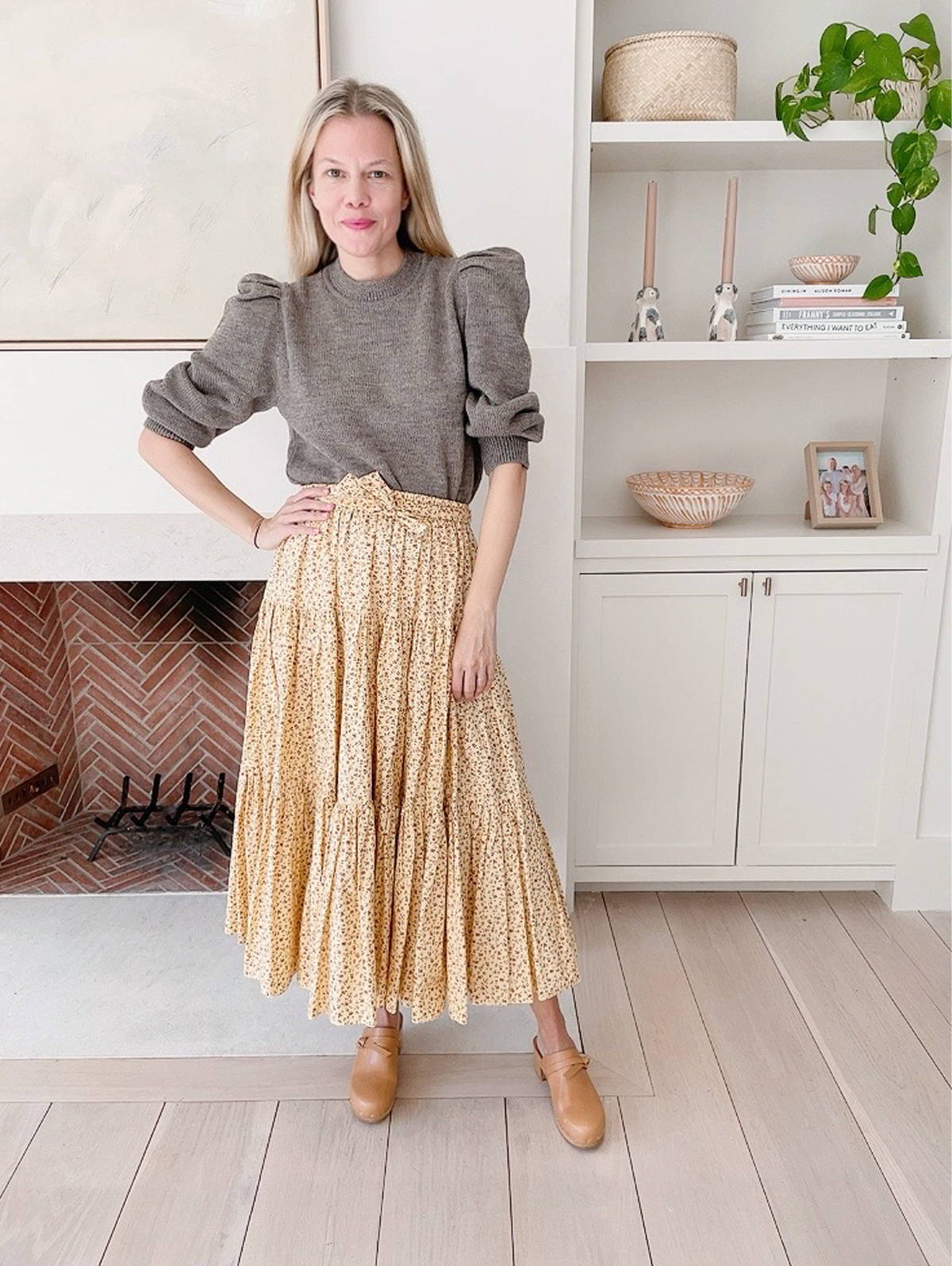 Been living in clogs this time of year and our newest is one of my favorites. I'll wear them with socks in the spring and bare feet in summer.
I wear Tata Harper products mostly because I love the smell so much. But now they have a redness reducing moisturizer and it works so well for me!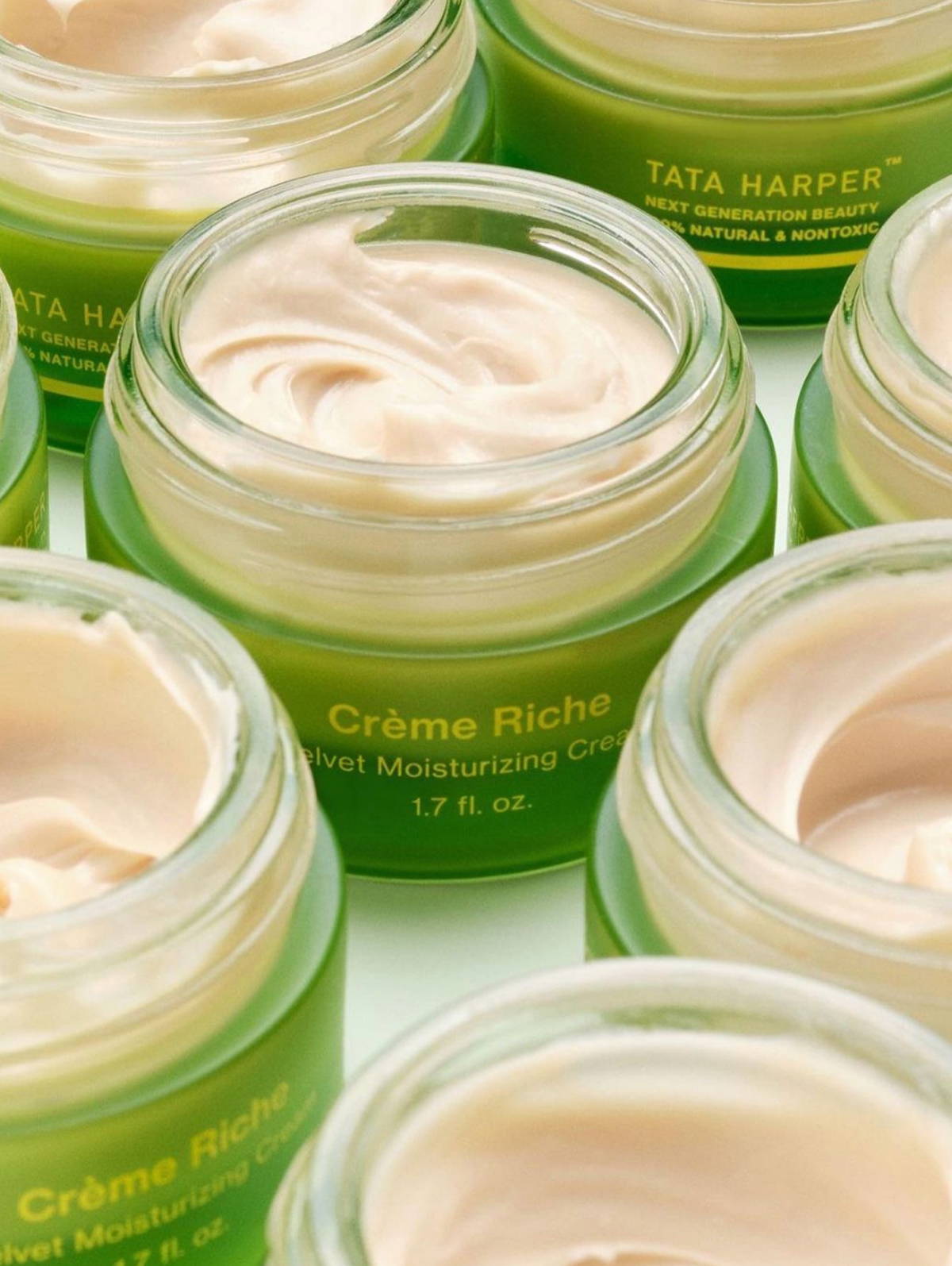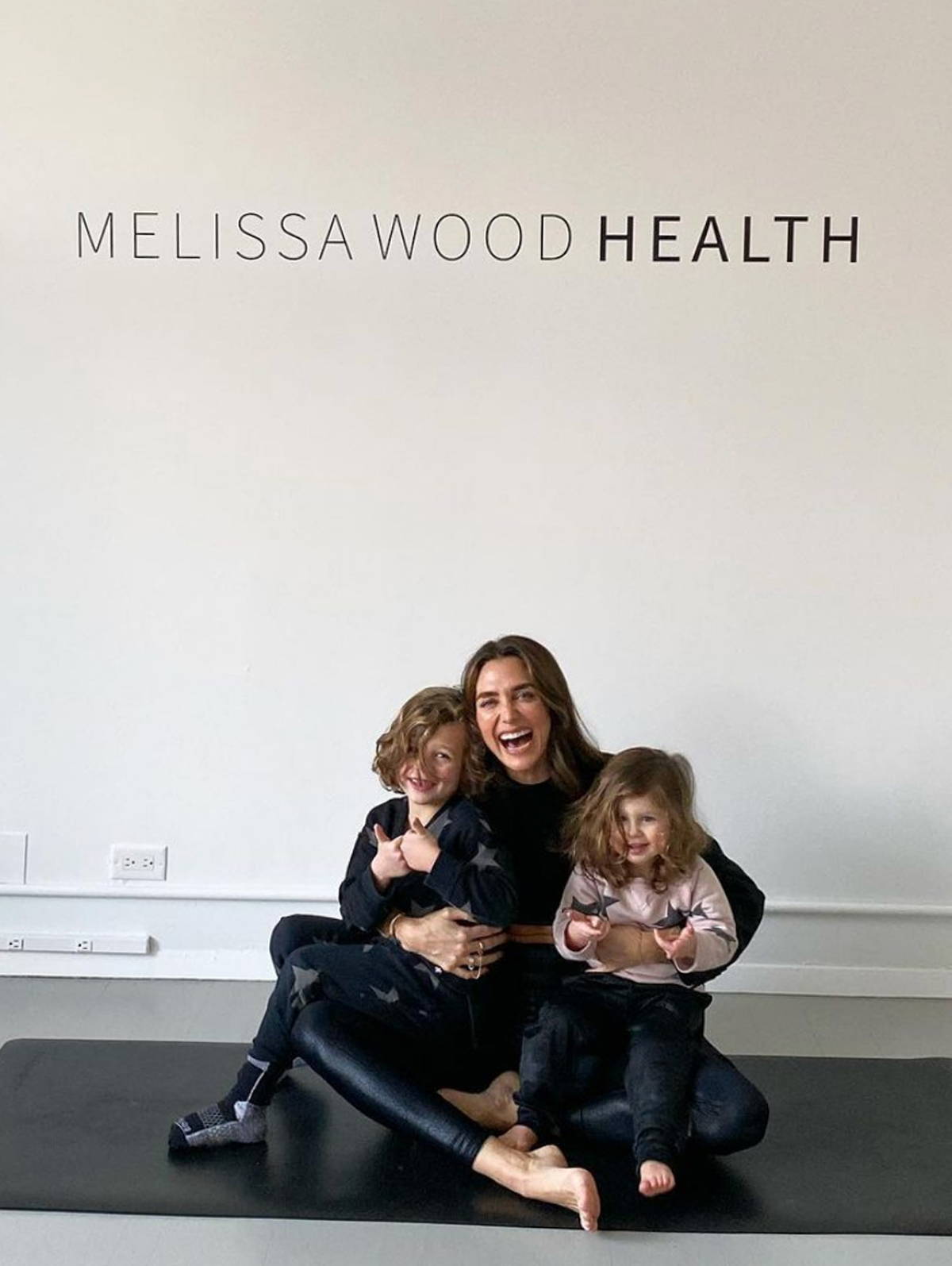 I'm a bit late to the game on this but I am obsessed! Effective workout in under 17 minutes? Sign me up!
I bought our new larger size quilted zip top tote in every color. The best and most shoulder saving tote I own! I love these dreamy prints.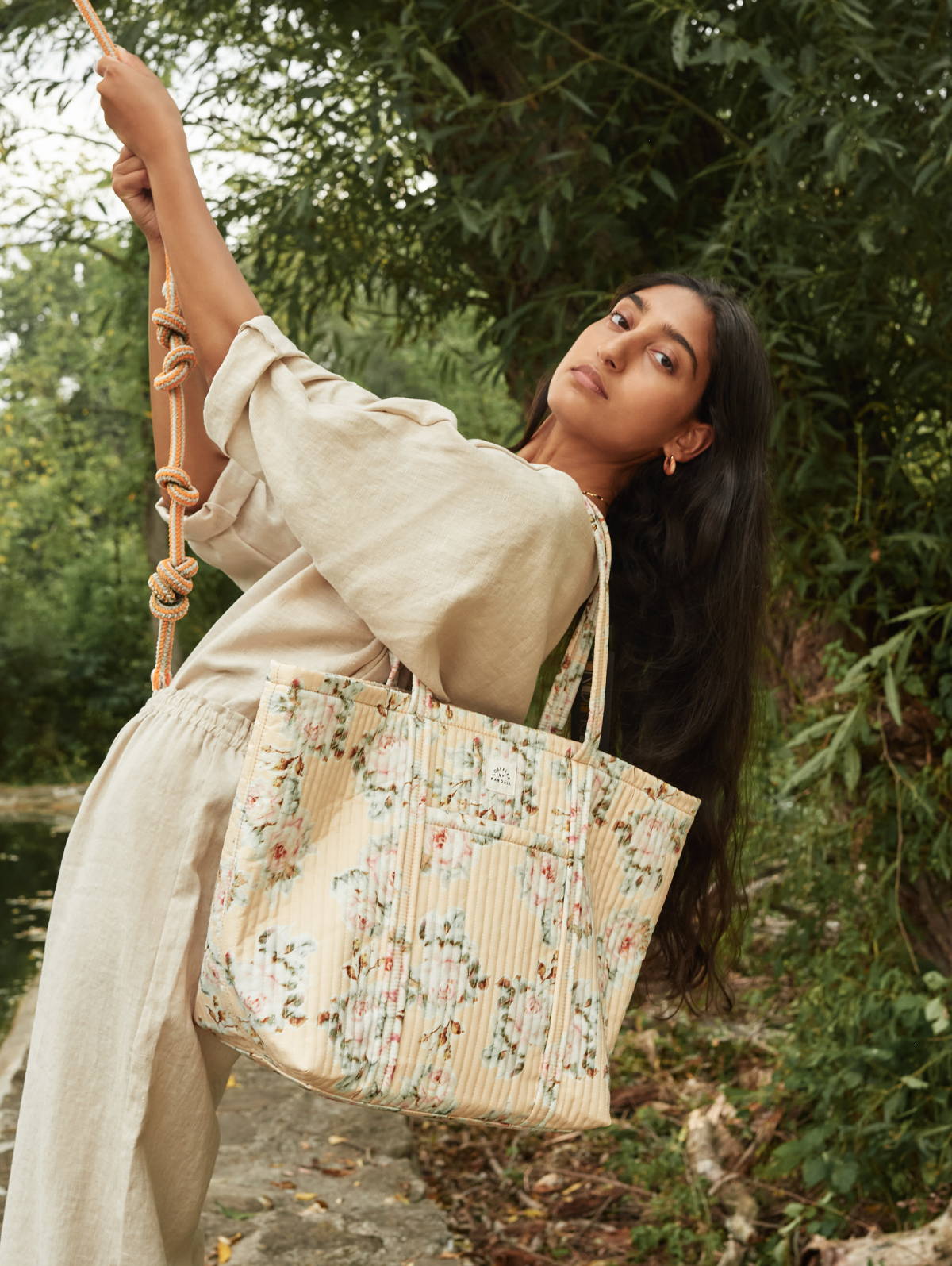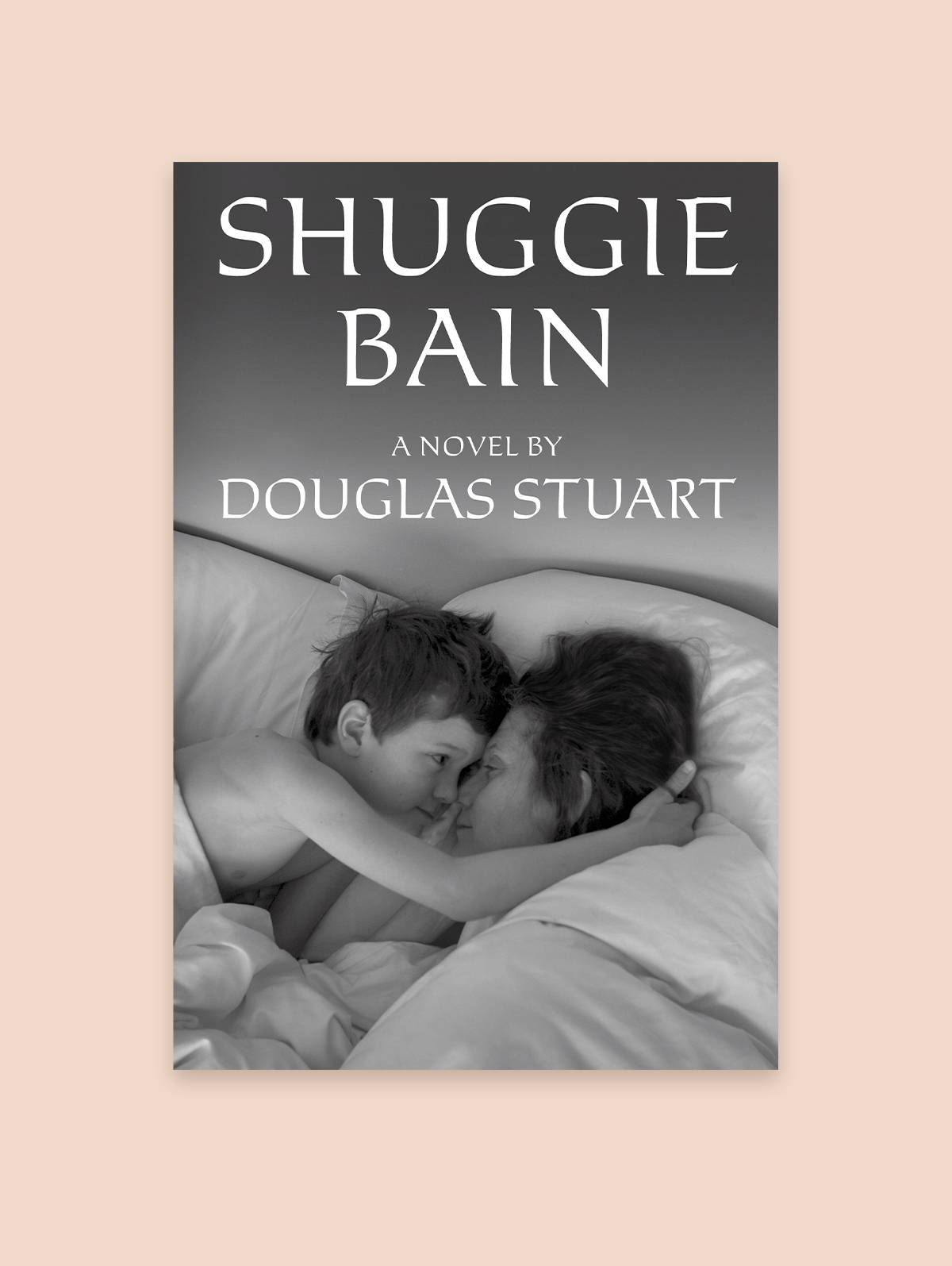 At my very first job in fashion I worked with Douglas Stuart. Now he is the author of the Booker Prize winning book Shuggie Bain. I'm so excited to read it.