Meet Mayuri and her husband Yohan, two textile engineers living in Paris, France who recently tied the knot in a dreamy Bordeaux ceremony surrounded by friends and family. Their celebration was the perfect blend of their Sri Lankan and French cultures. Read all about it below!
Photography by Alia Paienda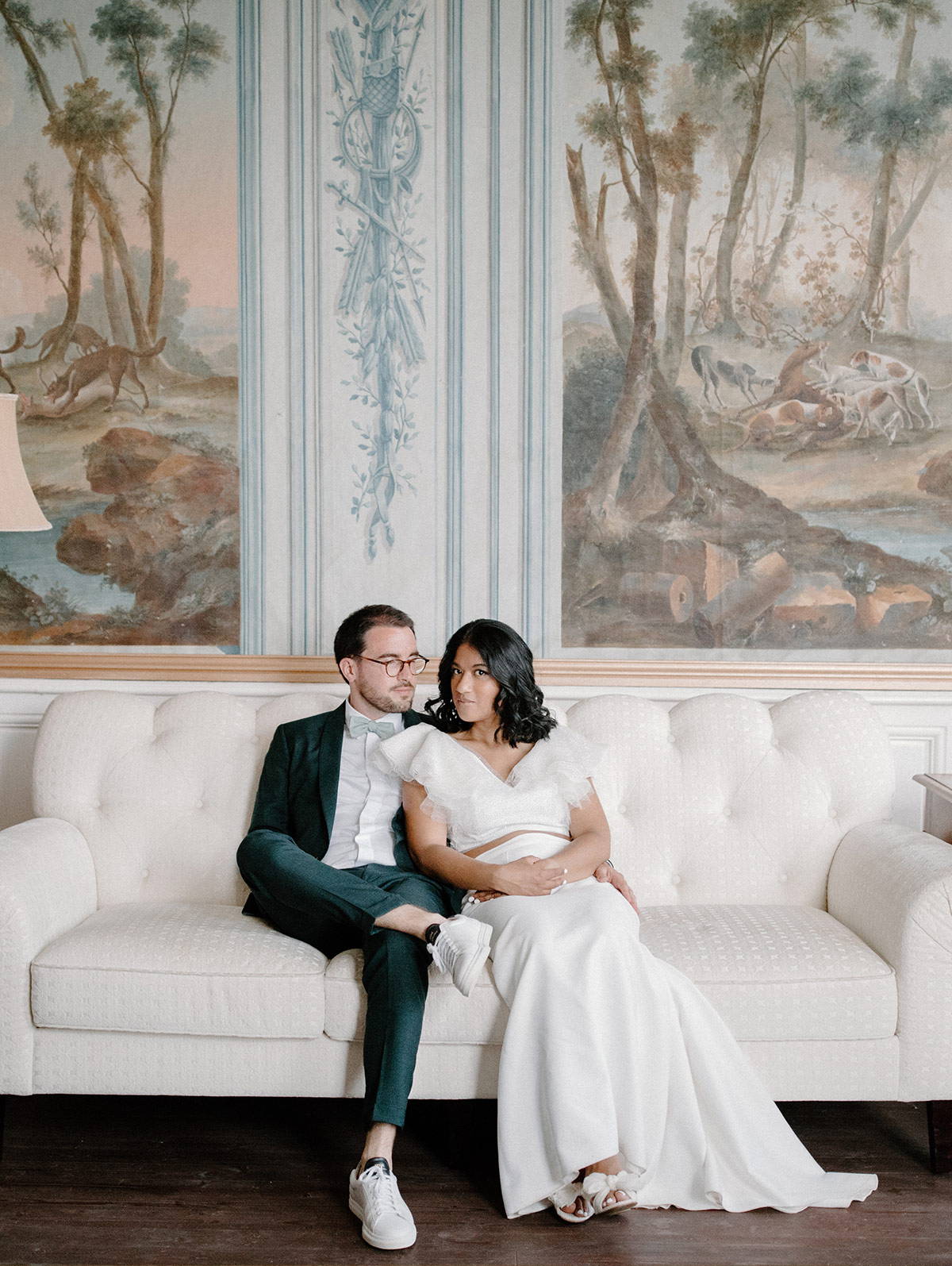 "My husband is from Bordeaux and always told me that if we get married one day, it should be in Bordeaux. So we found this pretty castle Château de Birot, in Beguey, surrounded by the vineyards."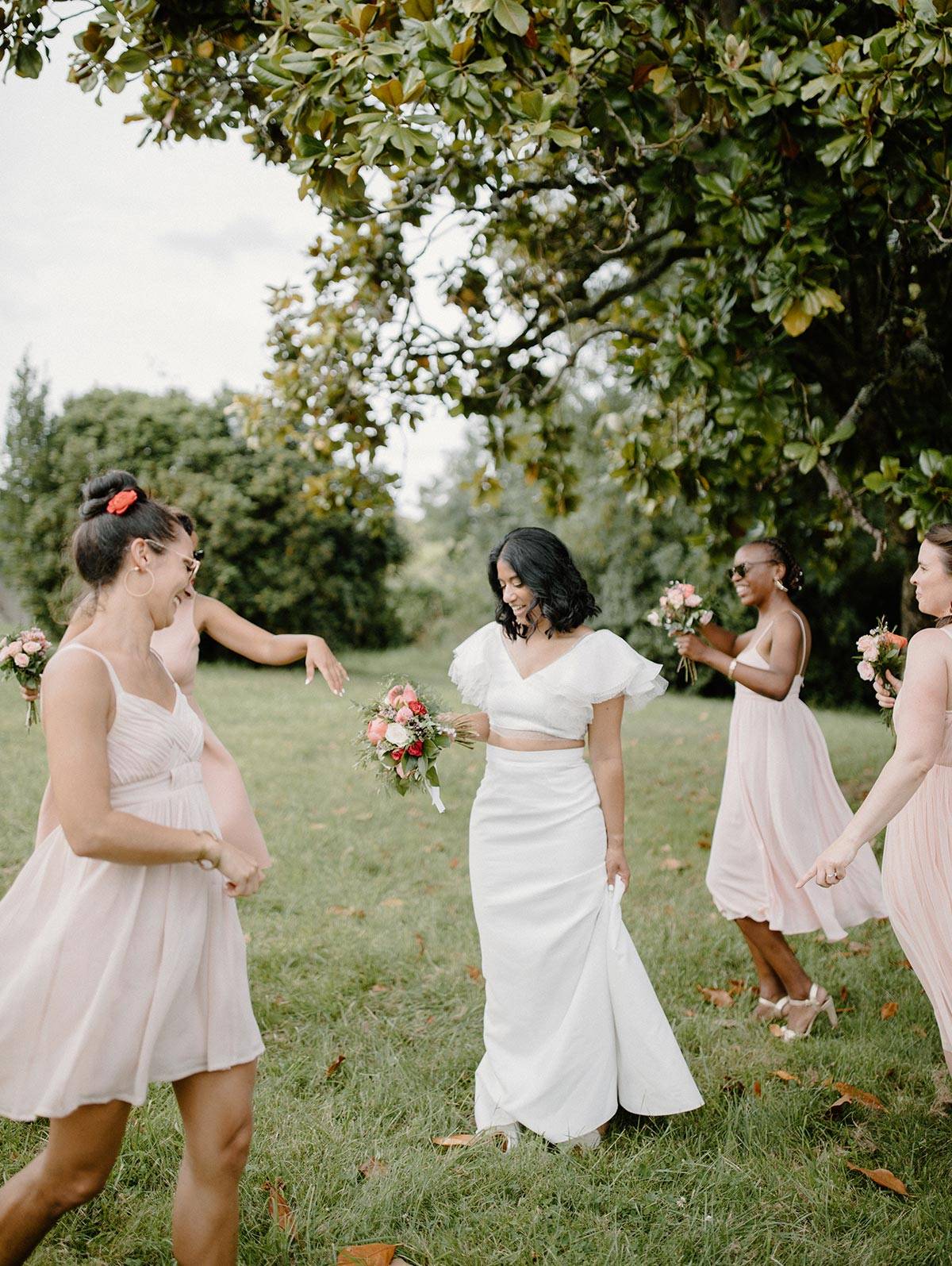 "After trying on dresses by several different designers, and trying a good number of dresses in completely different styles, I set my sights on this magnificent creation by Rime Arodaky. When I tried it on,
I immediately knew it was this one: my dream wedding dress!
Modern, elegant, and unexpected—exactly what I was looking for."
"With the round heel, the delicate pleats and the shape of the Camellia, the emblematic flower of the brand I work for, these were
the perfect shoes. I dreamed of them without being able to try them
in Paris, until I could gift them to myself for Christmas!"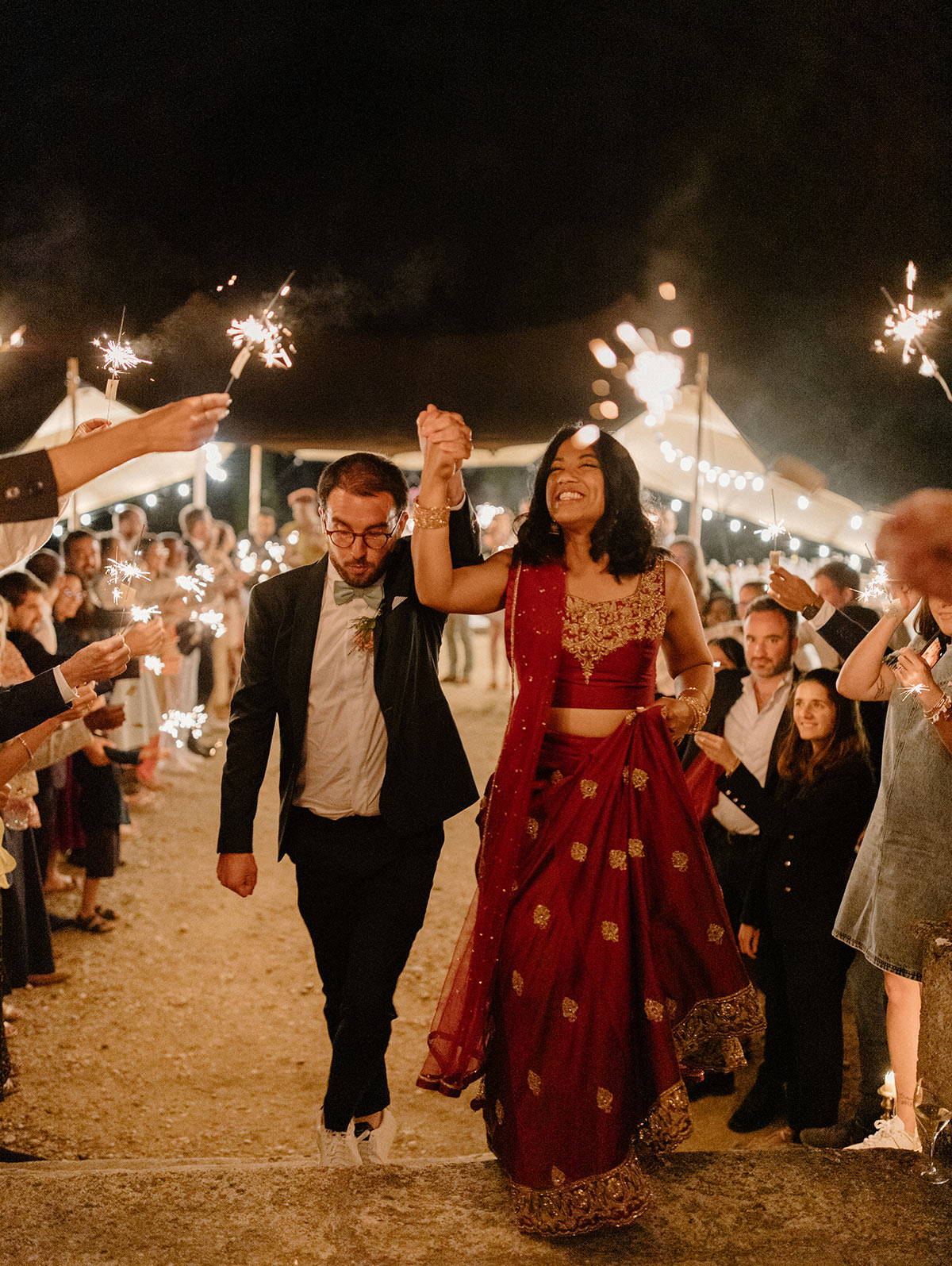 "We really wanted this wedding to represent the beautiful blend and union of our two cultures: Sri Lankan and French, with special touch of both cultures (in the outfits, the food, the dance,…) and some inspiration from American movies for sure."
"What was important for us was to share our love and our joy with our guests and that each of them had a good time."
"What was important for us was to share our love and our joy with our guests and that each of them had a good time. I am really happy that I convinced my husband to do a really small 'laic ceremony' with our wishes to each other and the exchanging of the rings."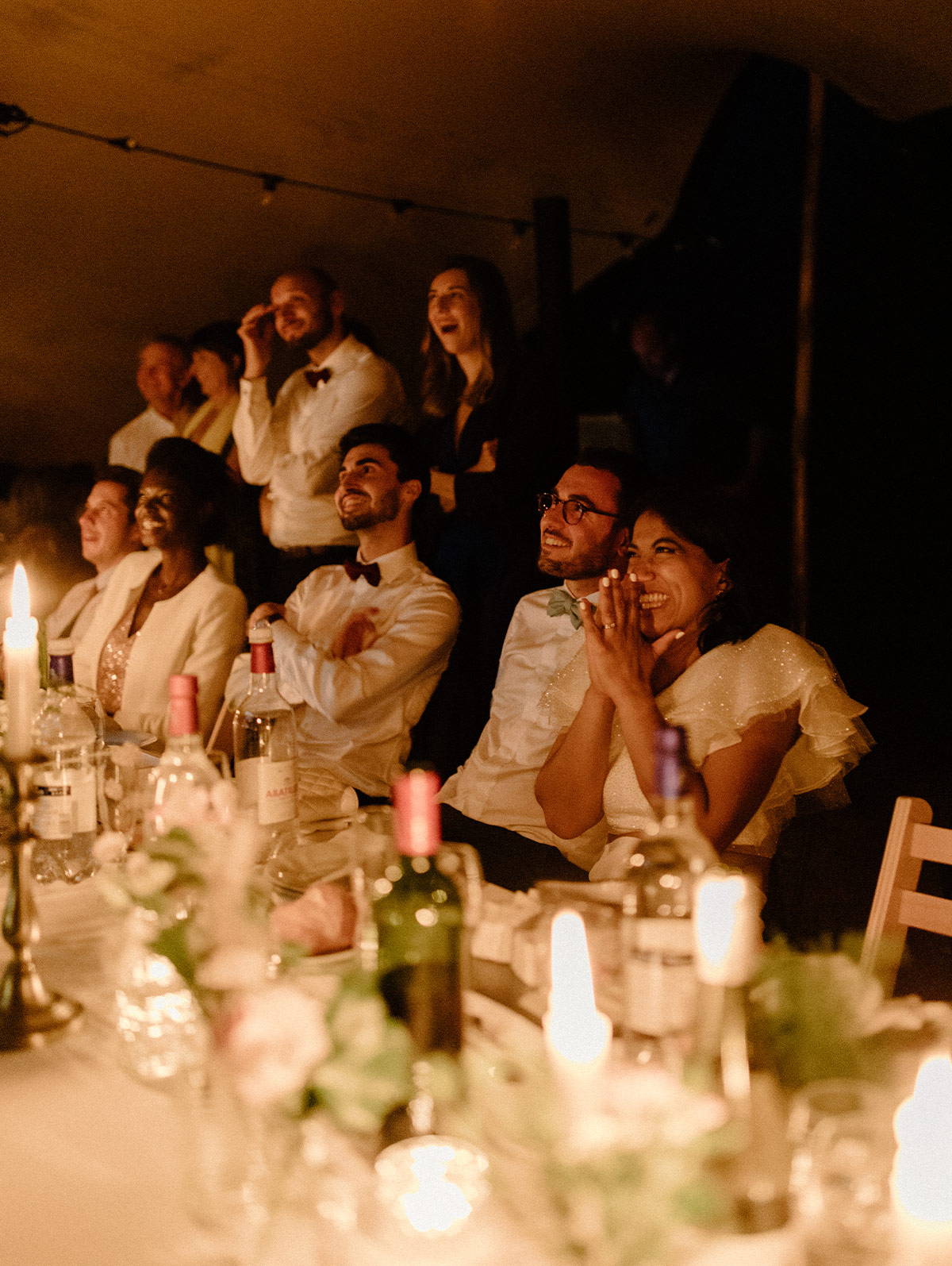 "Thanks to Alia, our talented photographer, the photos are stunning and magic, and they will remain engraved in our memories and will still elicit just as many emotions when we look at them years later."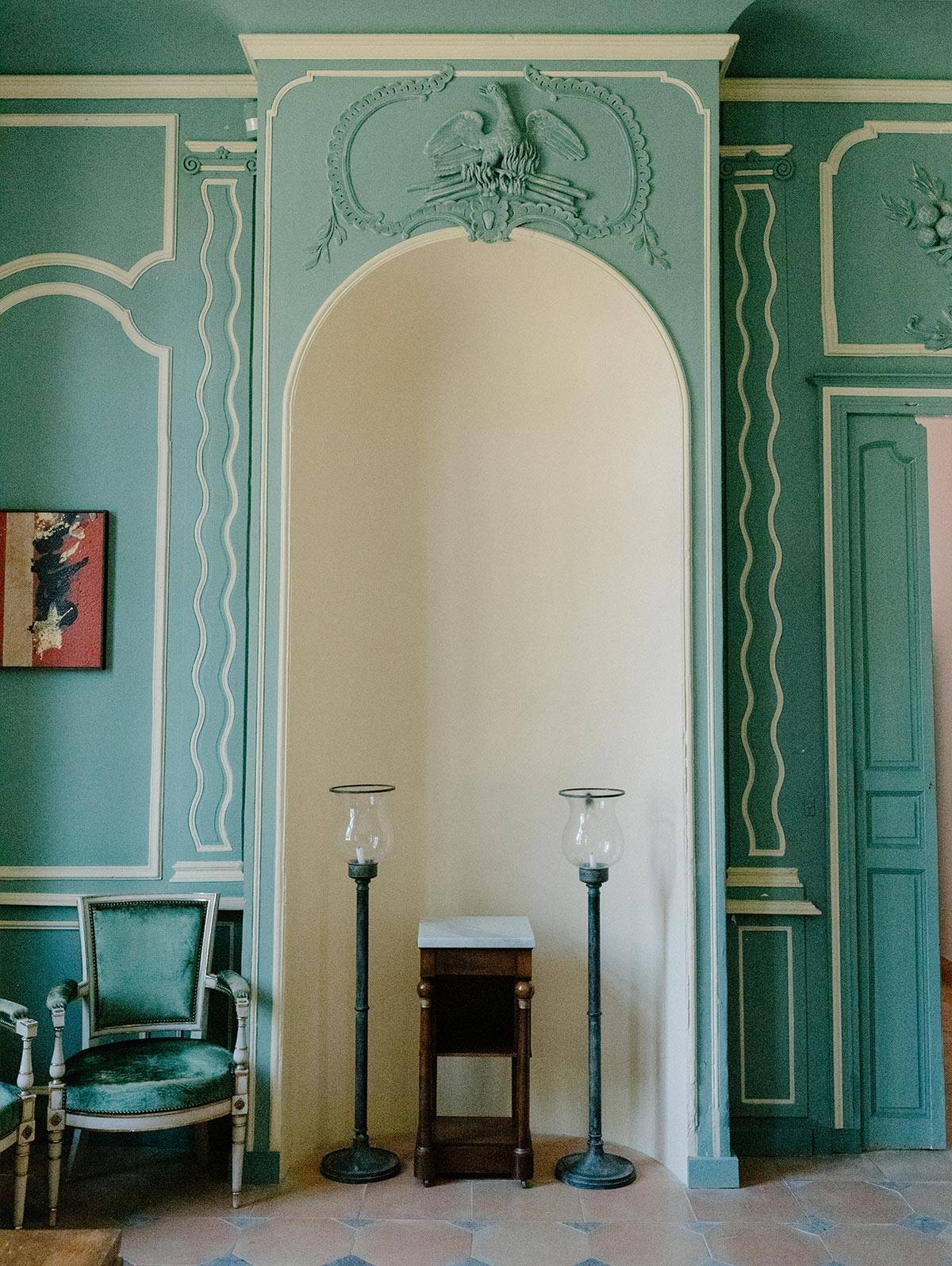 "My advice to those planning a wedding would be: don't put too much pressure on yourself, take a breath and a step back. When you start to stress over details: ask yourself if it's really worth it, if the guests will really notice it, and focus on the essentials, which are most important to you to organize a wedding that will look like you. Be well surrounded by loved ones and by professional and attentive service providers, who will know how to manage the unforeseen on D-Day so that you can leave them the keys of the organization on D-day and delegate to make the most of your Big day."