On a summer day in her Minnesota hometown, Anne threw the wedding of her dreams, held in the venue she'd loved since she was a little girl. Read on to discover all the details behind Anne and Kevin's day, designed to encapsulate the couple perfectly.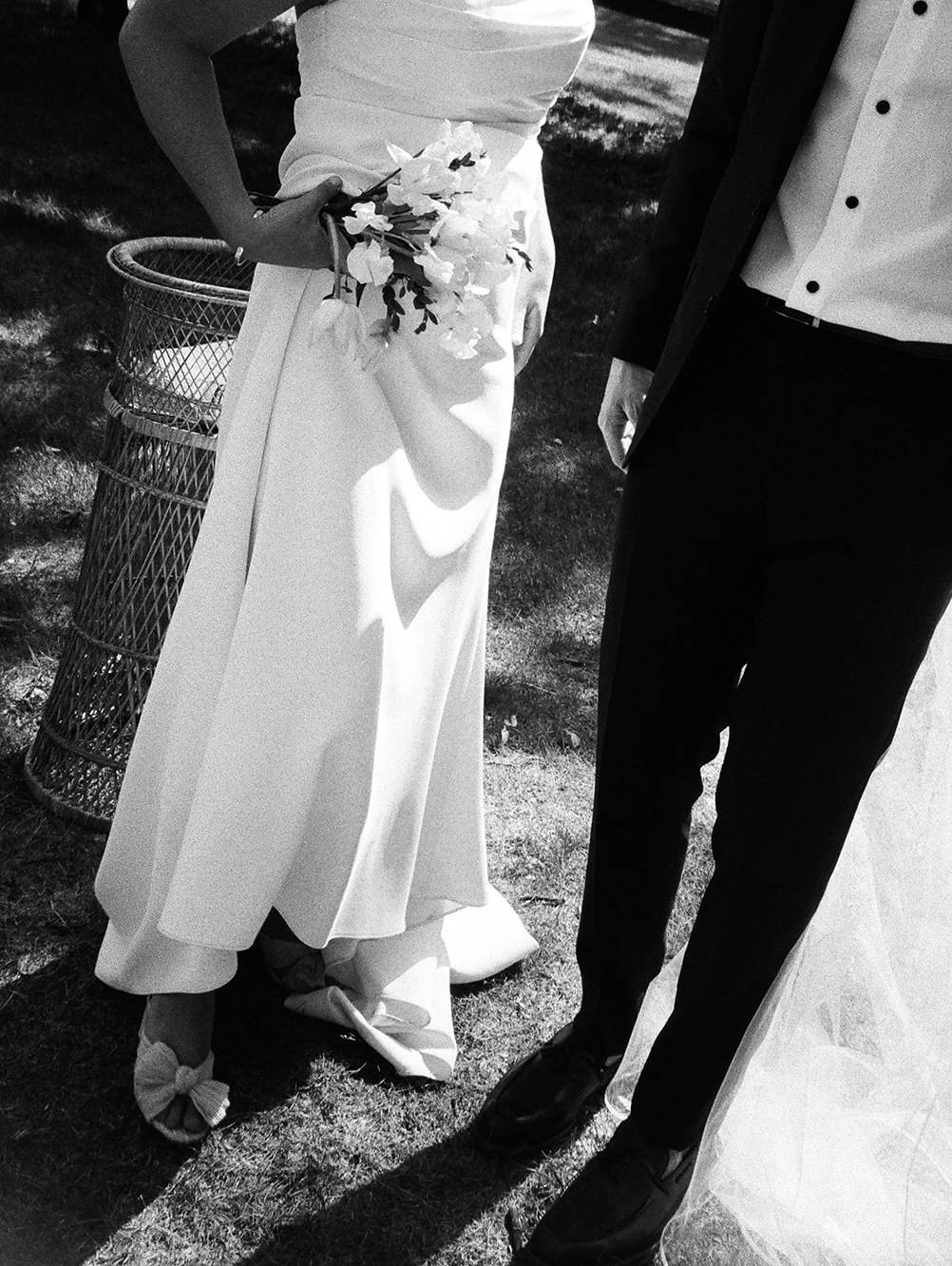 "We were married in Alexandria, Minnesota, my hometown, which holds a very special place in my heart, with memories of summers spent on the lake, boating with family, enduring brutal Minnesota winters, ice fishing, skiing, and staying warm. Our venue, Theatre L'Homme Dieu, is where my sister got married, where we would attend plays as a kid, and a place we'd both always dreamed we'd have our weddings. Le Homme Dieu's sprawling lawns, lakeside views and historic buildings on the property were the perfect backdrop to our day."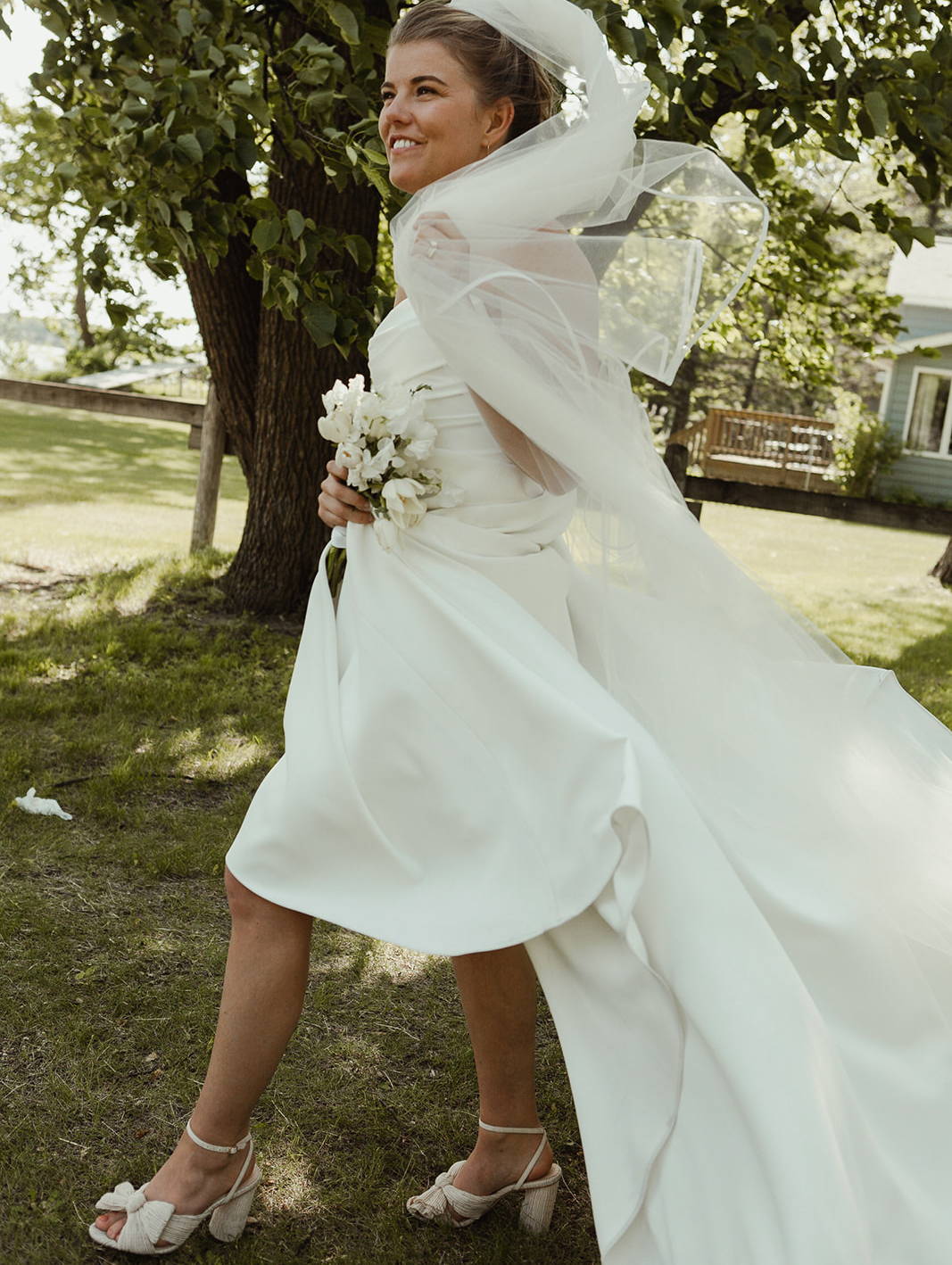 "Robert Bullock, whose work I love endlessly, designed my dress, and his modern, sophisticated take on a traditional silhouette was exactly what I was looking for. Its pleated bodice is a favorite feature — a perfect combination of detail and simplicity. I finished off the look with a laidback ponytail, perfect for late June in Minnesot, and the look came together wonderfully."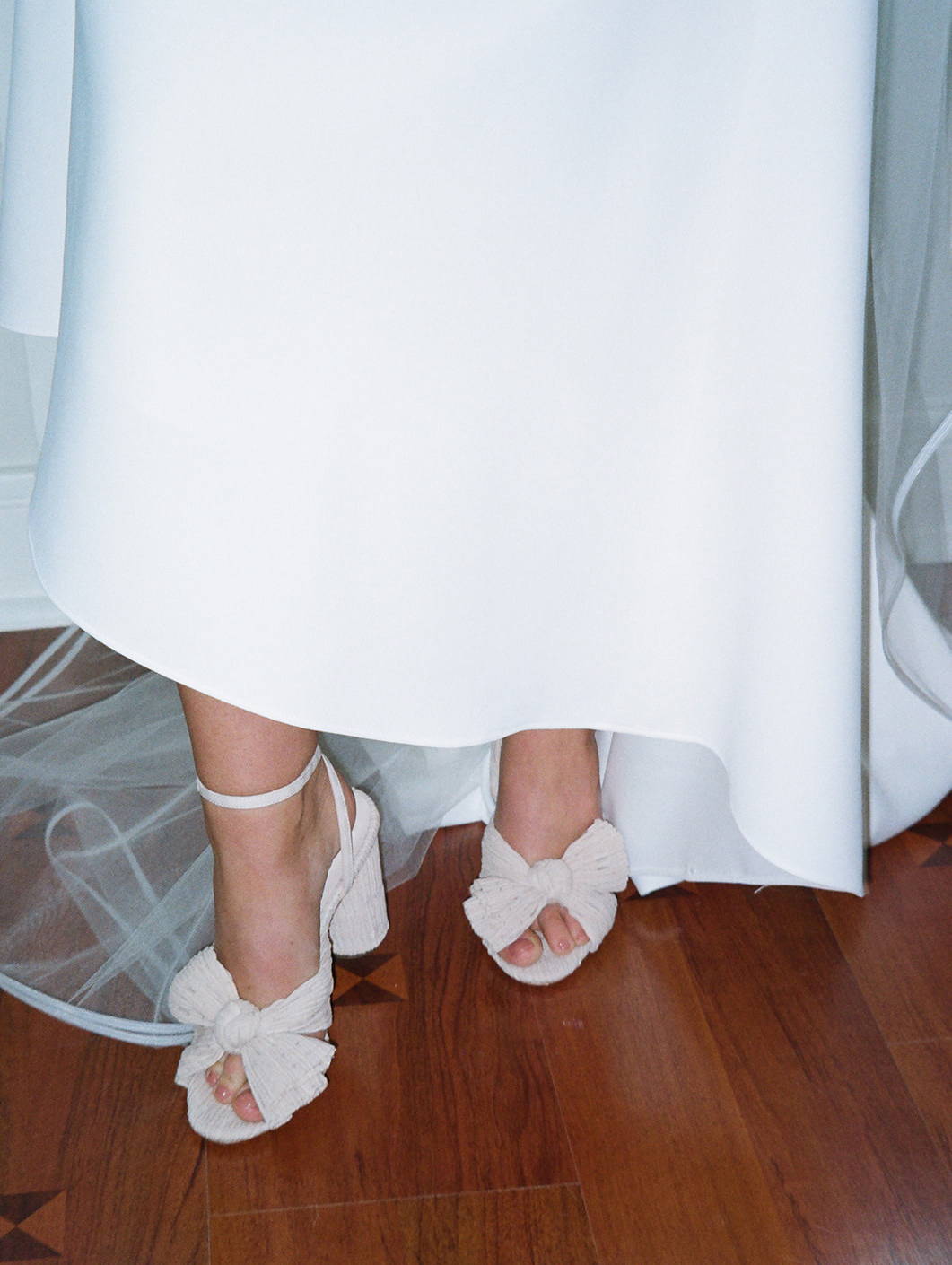 "Loeffler Randall was exactly the romantic and distinctive designer I was going for. The Camellia Pleated Bow Heel was the perfect touch of whimsy I wanted for our lakeside garden party wedding — I felt both comfortable and confident walking across the lawn, greeting guests, and dancing all night."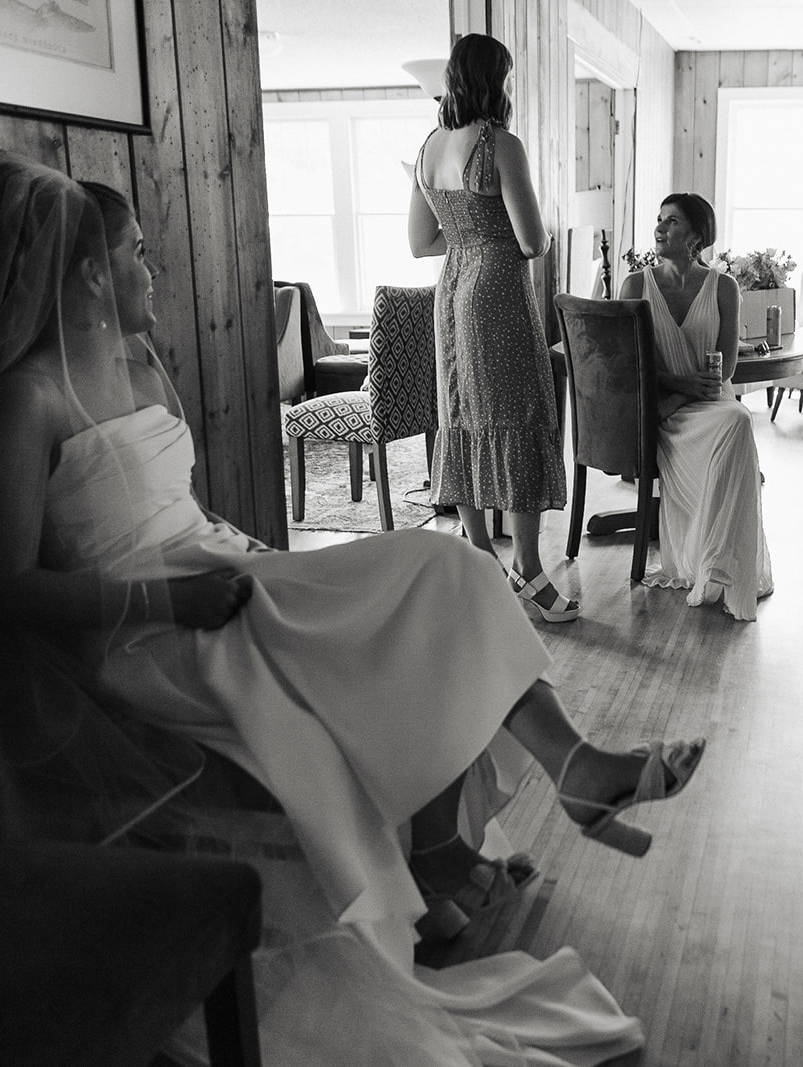 "In planning the day, I learned that you just have to have fun with it, which we did! With so many outside opinions about how it should look or feel, what you should wear, and so on, Kevin and I found that if we kept the day feeling like us, it would be all we could ask for and more."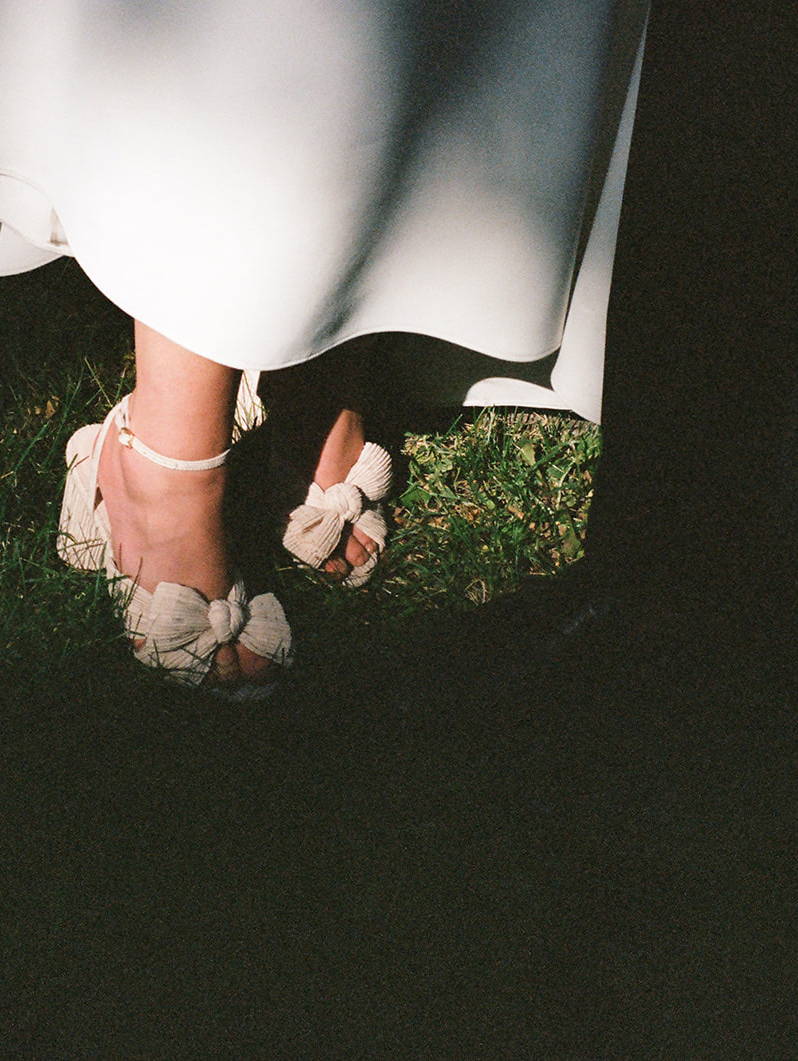 "The reception was unforgettable. All our closest friends and family were present, we all love to dance, and we'd hired a great 8-piece band to play all night long. At one point Kevin's dad crowd surfed. It was so unexpected and fun — we all ended up staying out all night, leaving the theater only to reconvene at a different part of the lake, never wanting the night to end."