Our team's everyday shoe of choice is often Leonie. Inspired by Jessie's childhood love of this silhouette, Leonie is our dream flat topped with a sweet bow and elastic band. We wanted to share a few outfit ideas from our team, who have been wearing this style on repeat.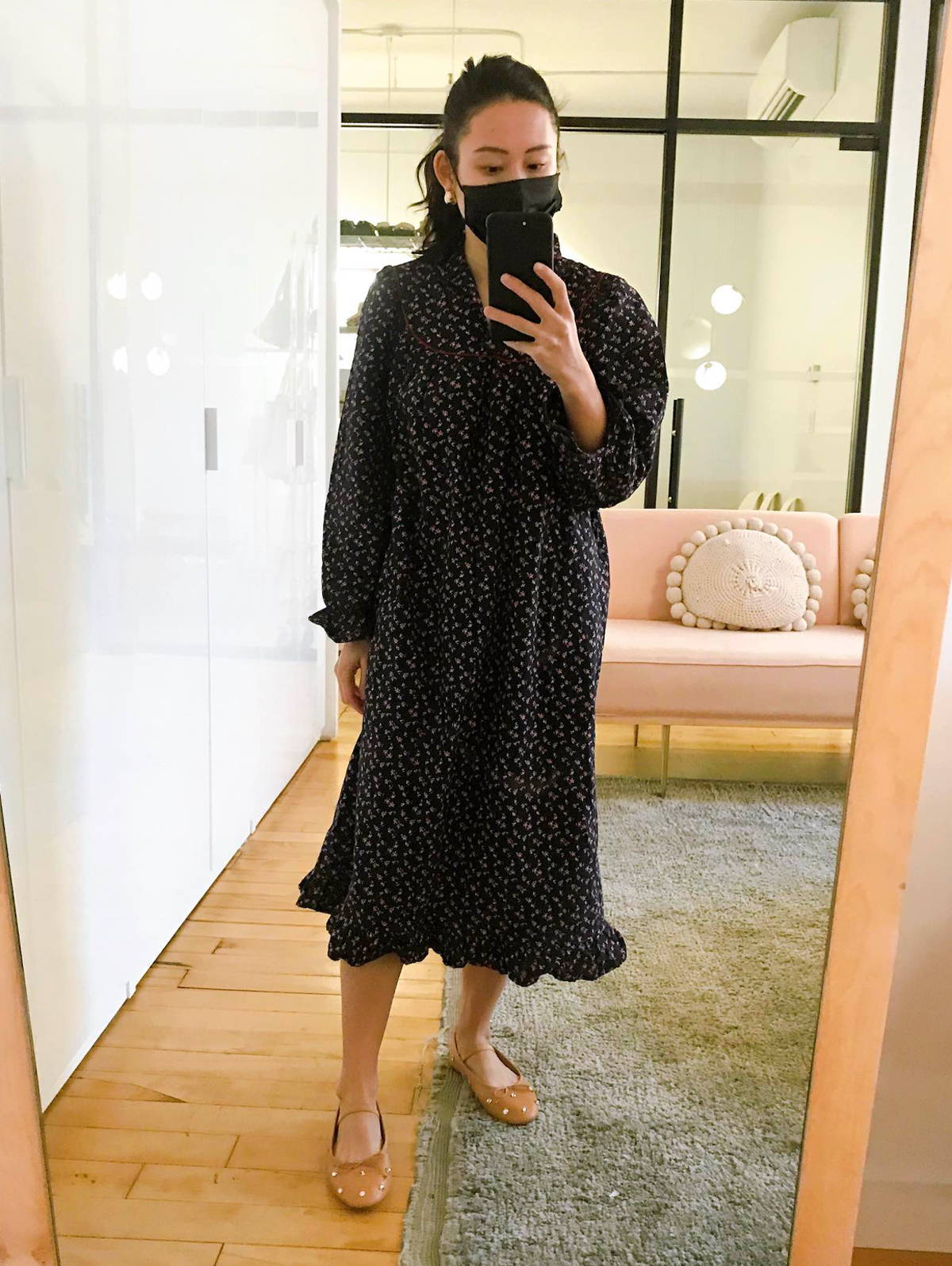 I've styled my crystal Leonies with a vintage house dress I sourced in Milan and our Sharon hoops.
Betsy,
Press & Marketing Coordinator
I wear my Leonies for everything from errands to working from home. I have it on here for my workday with a Batsheva dress and a mix of LR jewelry and my favorite vintage pieces. I find getting dressed up always improves my day.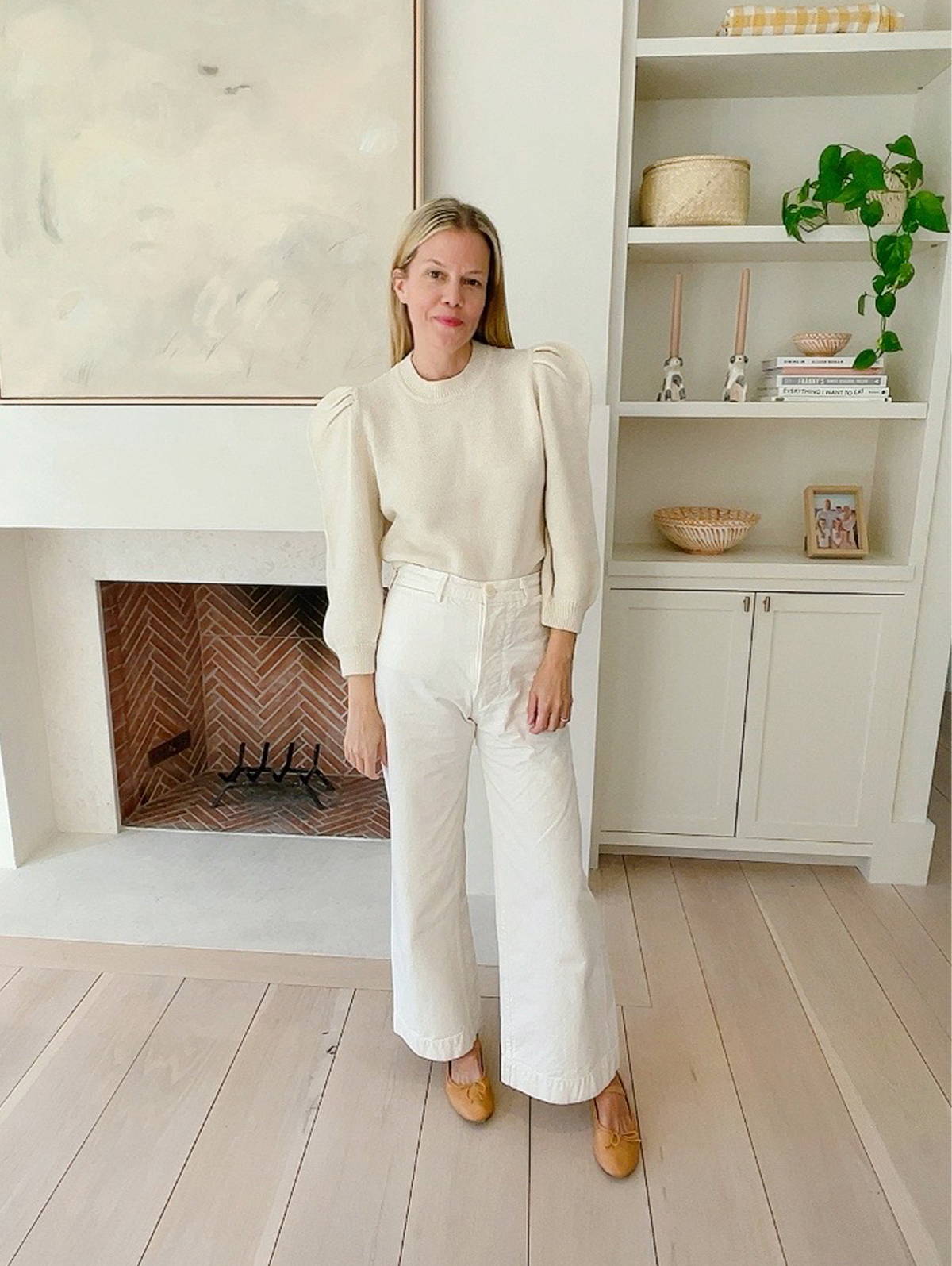 Jessie,
Founder & Creative Director
One reason I love my Leonie flats is that they go with everything in my wardrobe from sweats to dresses to wide legged pants. I'm really into this cream monochromatic look with our puff sleeve sweater, Jesse Kamm pants and our Leonies. I feel comfortable and chic and like myself in this outfit.
Emma,
Press & Marketing Manager
This work-from-home outfit is a subtle nod to Cher from 'Clueless,' I would say. There is something really fun about mixing up ballet flats with different sock pairings, and since I am working from home, I've been wearing mini skirts a lot, like this vintage wool one.