Featuring handmade goods from our.favorite small businesses and artisans, our annual Craft Fair is here! Meet the makers behind the season's curated assortment now.
Sean Gerstley is a Philadelphia-based artist whose one-of-a-kind creations never fail to make us happy. Coil-built and glazed in a perfect shade of green, Sean's candle holders make for the most beautiful holiday centerpieces.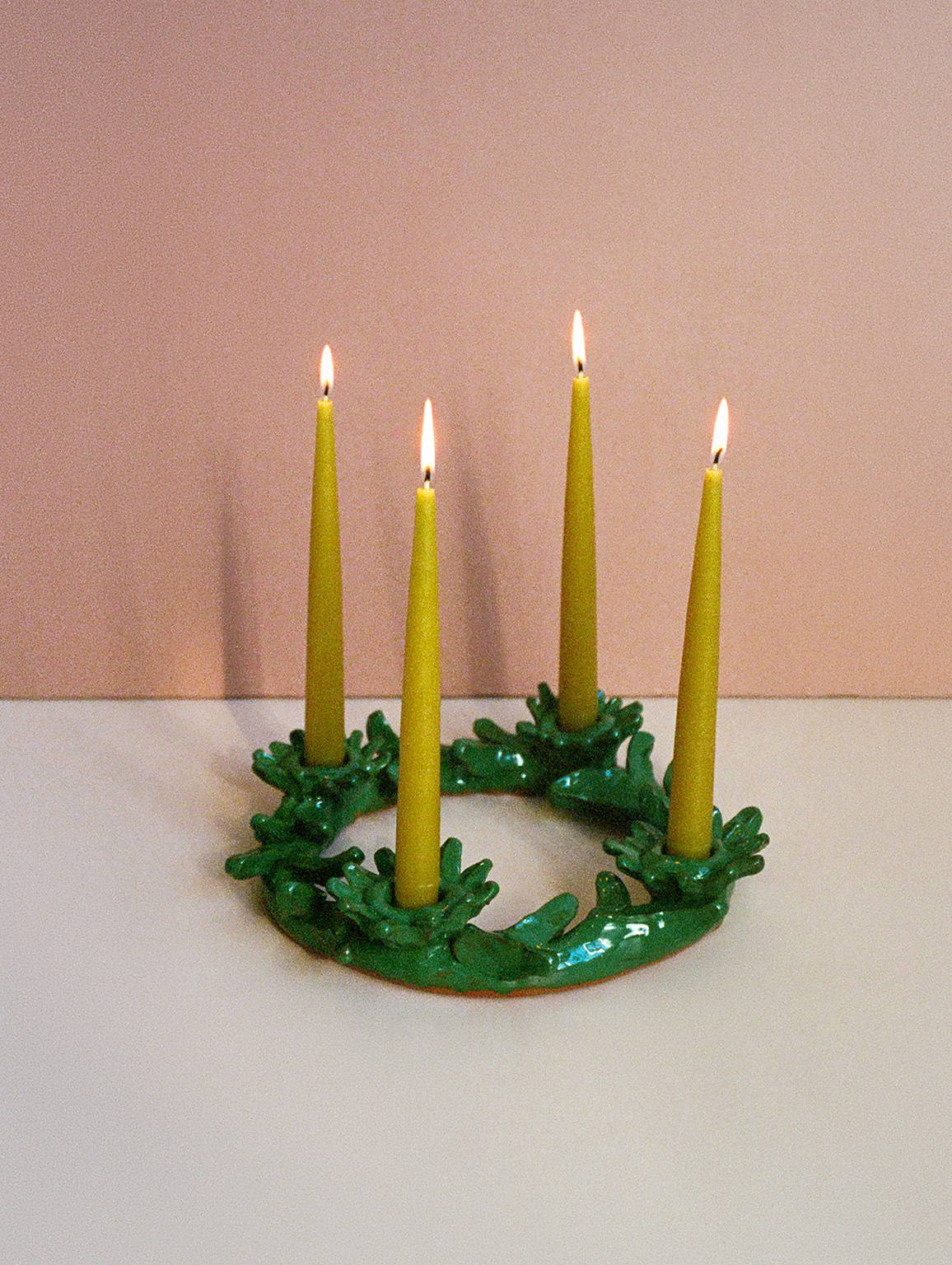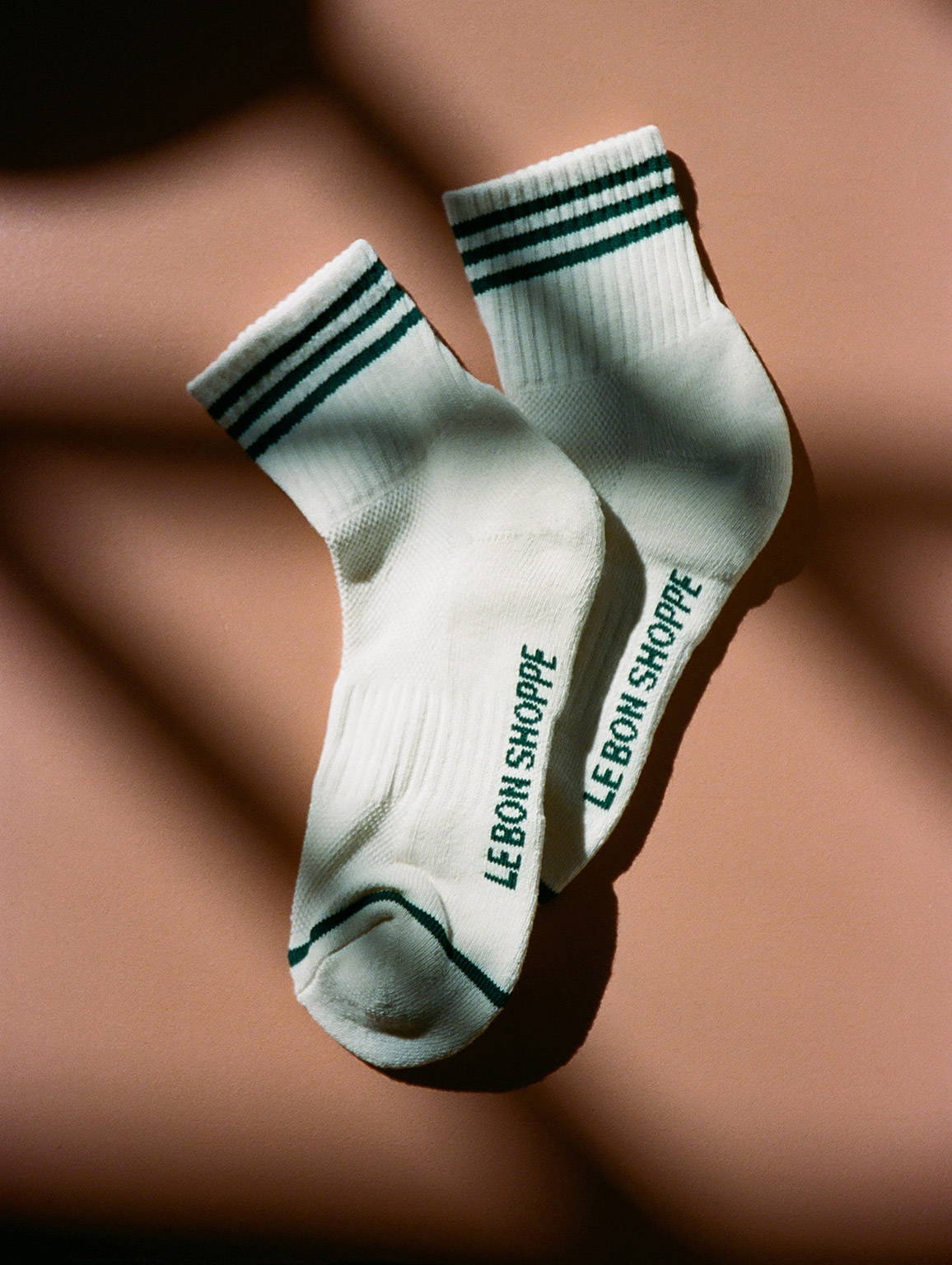 Our cold weather-wear wouldn't be complete without our favorite cozy socks from Le Bon Shoppe, an LA-based brand championing the slow fashion movement, mirroring our own values.
Jessie fell in love with Theodosia's technicolor stone necklaces on a trip to Charleston and has been styling them endlessly ever since! Wear them solo with a simple blouse, or stack your favorite strands — the more the merrier.
Our gifting philosophy? Give presents you'd love to receive yourself! Our holiday pieces are just that — the cutest intarsia-knit dog sweaters, sweet charm necklaces, and cosmetic pouches in classic plaid.
An artist and designer, Tara Roma Gill infuses every project with playfulness and whimsy. That ethos is apparent in her hand-sewn cotton ornaments, designed to be timeless heirlooms to love for years to come.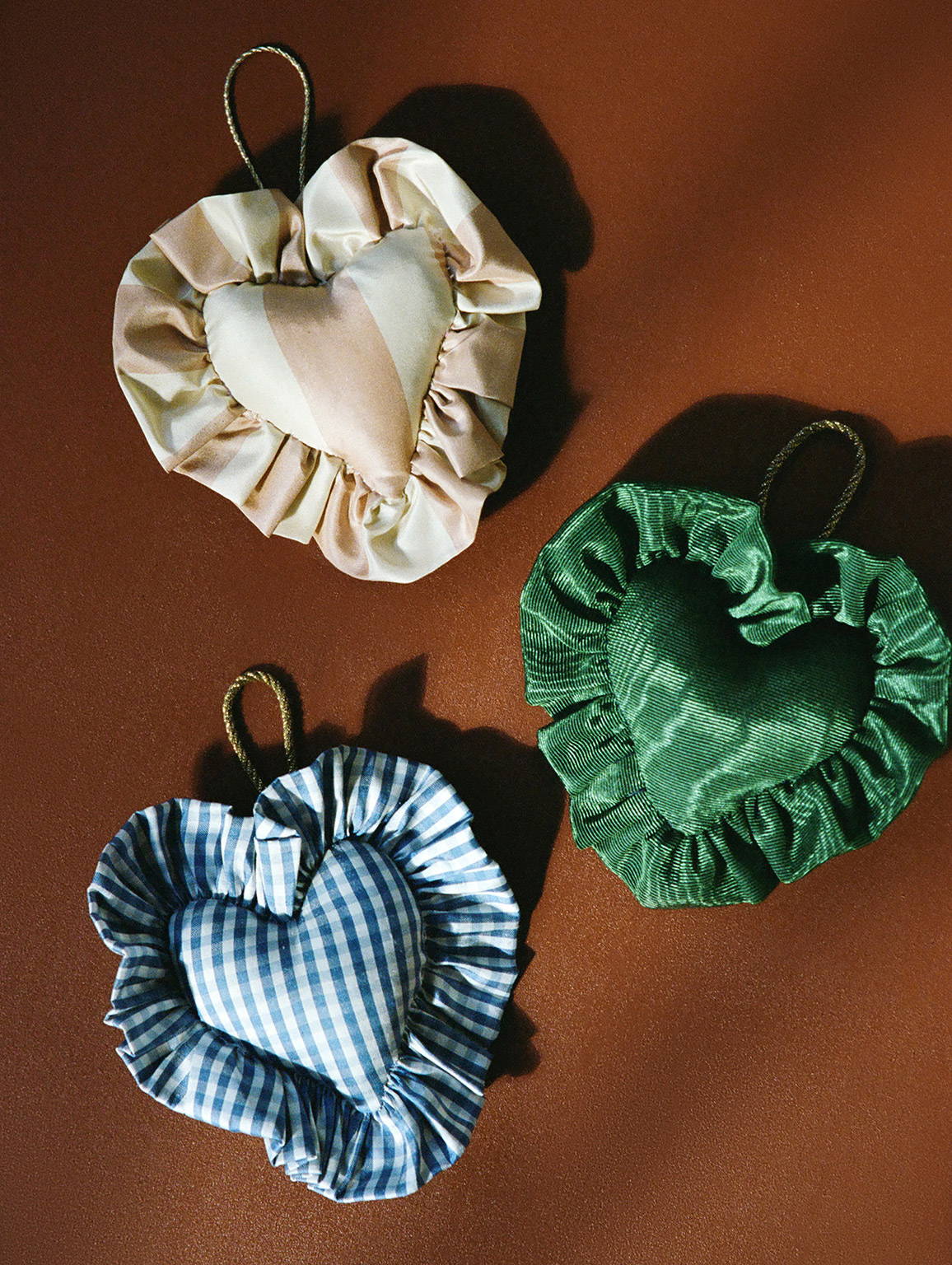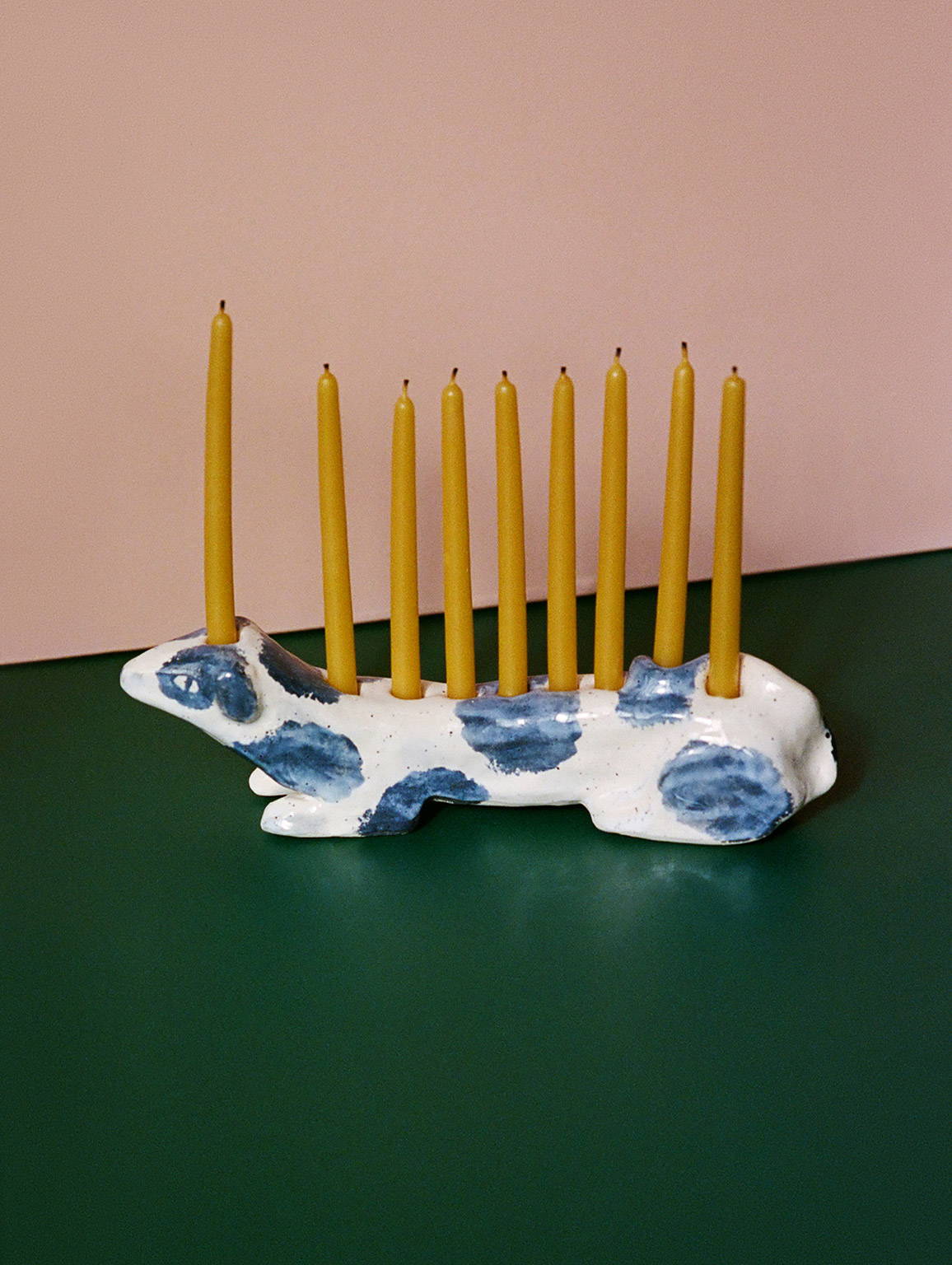 The most adorable ceramic animal menorahs and ornaments made by our very own VP of Design, Zoë Wendel, in her Brooklyn studio. All ceramic pieces are hand-built so no two are alike!
Le Bon Shoppe X Louisa Dunn
Our most-loved Le Bon Shoppe tee is made even better with a custom design from Louisa Dunn, a Charleston-based textile designer and collage artist.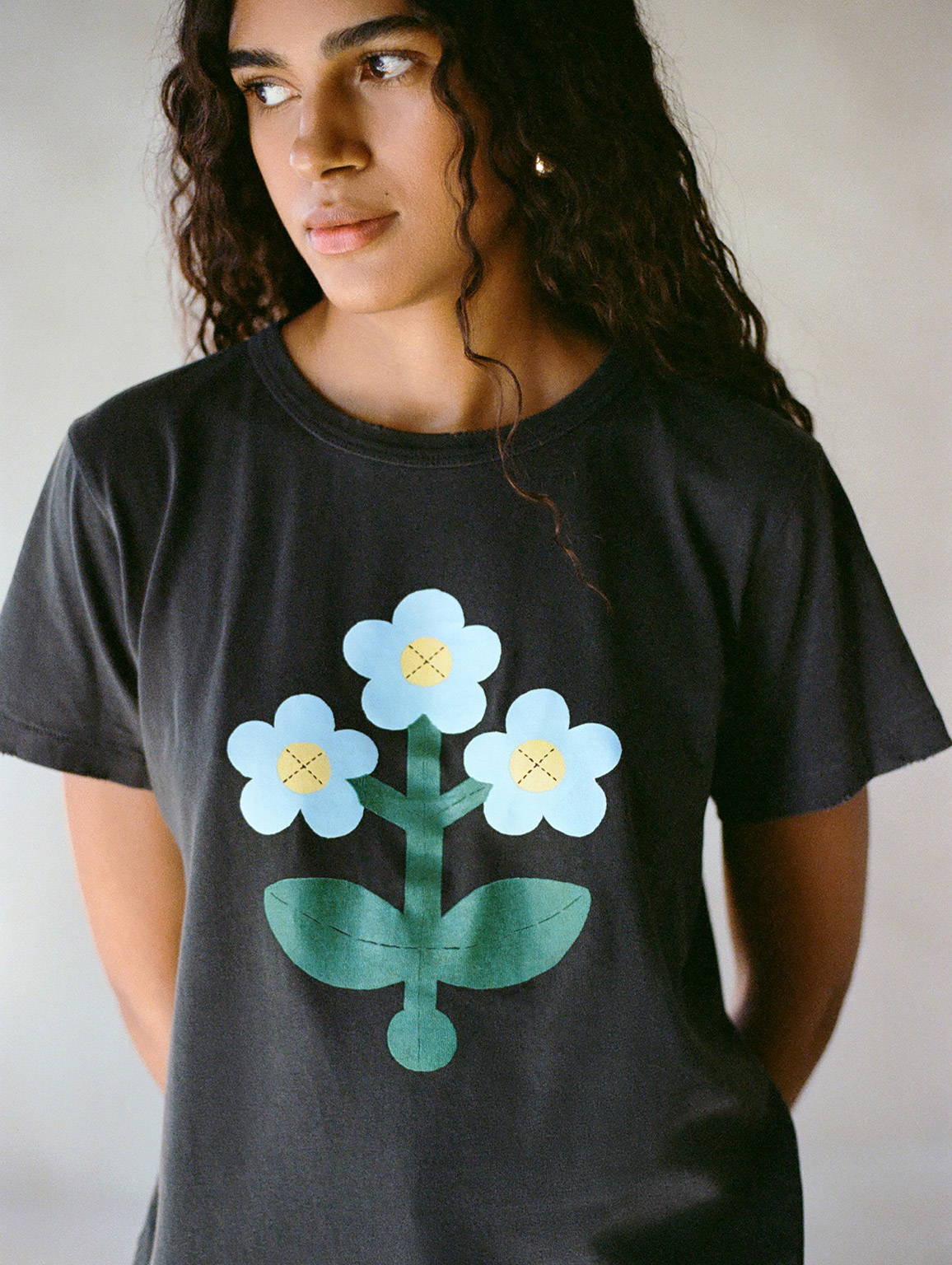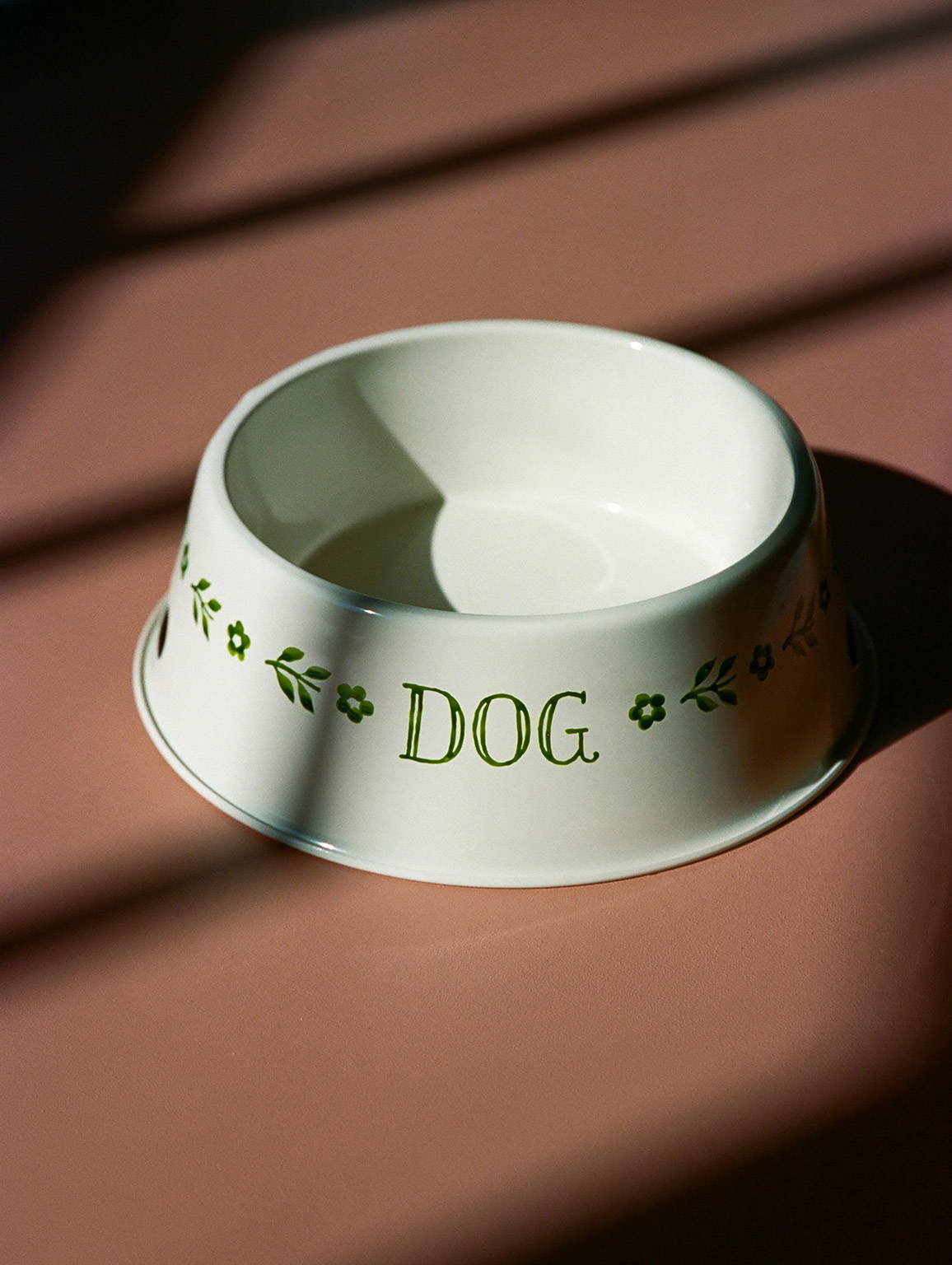 Based in East Sussex, Florence Sweryda creates objects that are beautiful, useful, and that feel like home. Her hand-painted dog bowls are no exception, decorated with a signature floral motif we love. We were also thrilled to work with Florence on this year's custom wrapping paper!