Meet the Maker: Florence Sweryda

This year, we designed our annual holiday gift wrap in collaboration with Florence Sweryda, who hand-painted the beautiful floral motif in three palettes. A UK-based artist, Florence creates small collections of objects and illustrations, inspired by nature and her home in Sussex, England. Read on to learn more about Florence's process, inspiration, and gift-giving philosophies.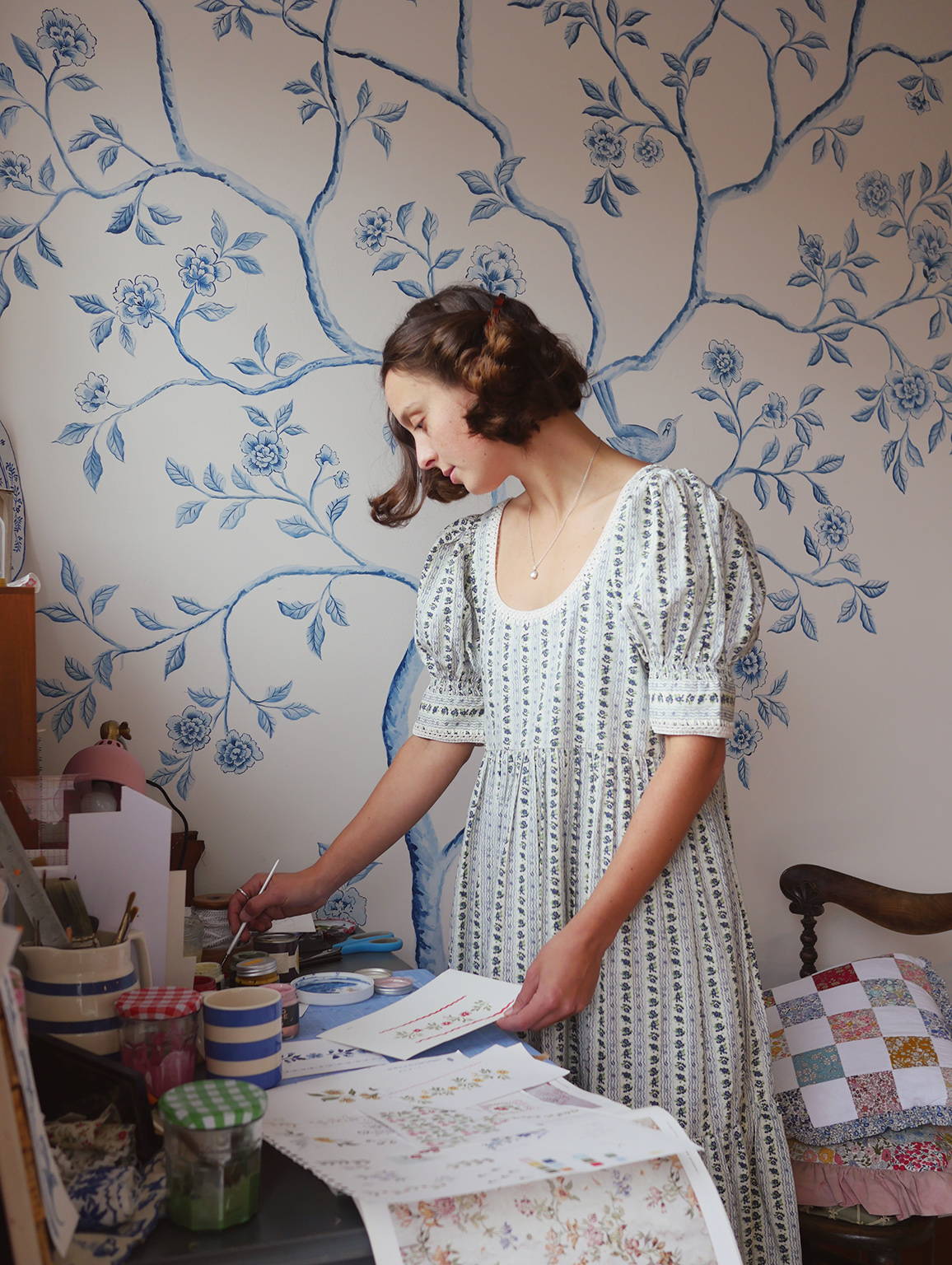 "I always think the best ideas come from a personal project — making something for someone else or for myself. That's when my imagination can run freely, and somehow I don't impose any rules on the project."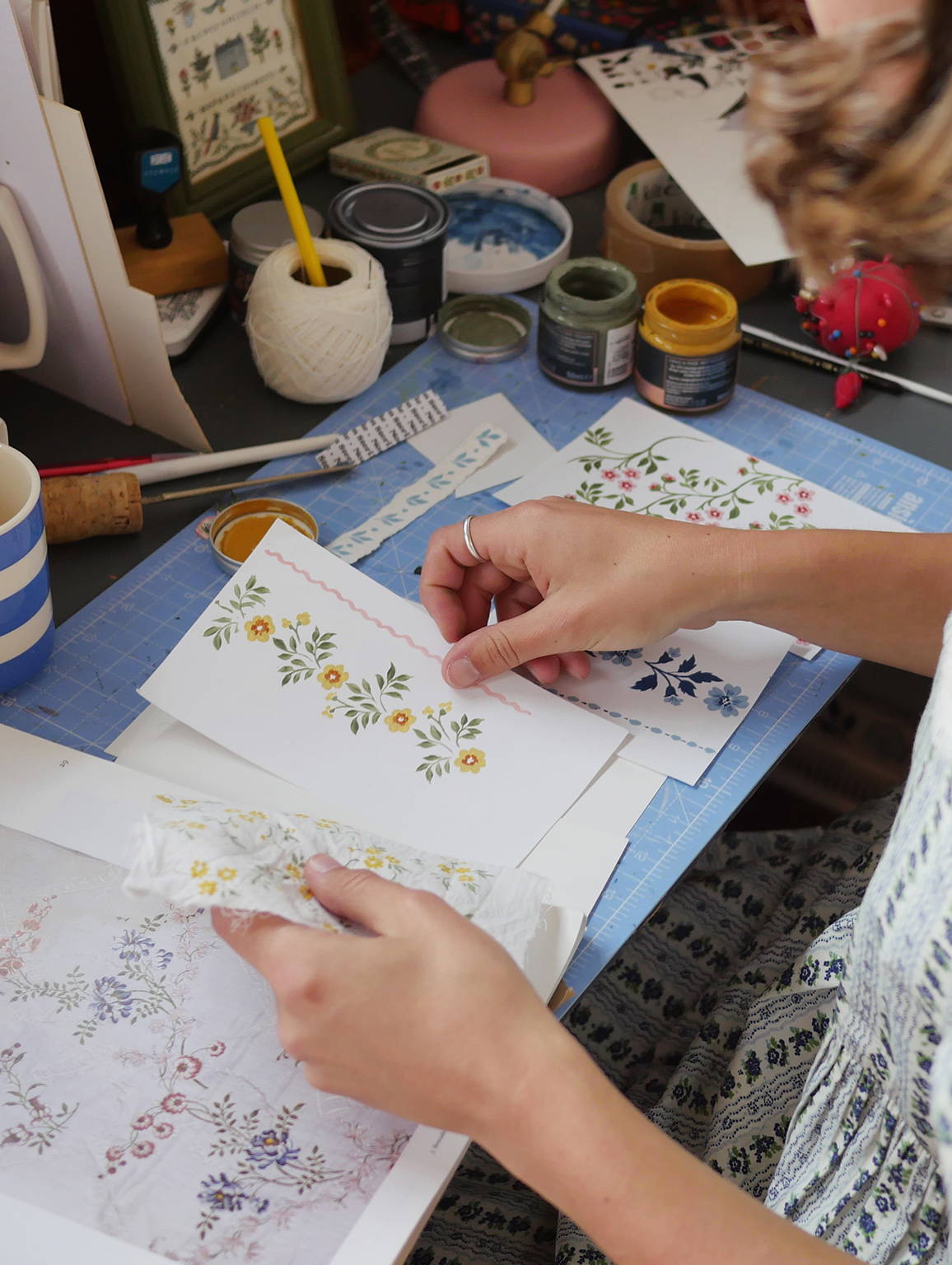 "Quite honestly, I don't think there's ever been a time where my hands were still. I adored decorating my doll's house — postage stamps were made into paintings for the walls with paper frames, cushions for chairs and if there happened to be a naked Sylvanian, they were soon clothed in some sort of hand-sewn get up.
"When I was a bit older I'd spend hours and hours sitting on the floor making miniature paper classic cars whilst listening to Martin Jarvis read Just William. Things haven't changed much apart from I've upgraded to a workbench!"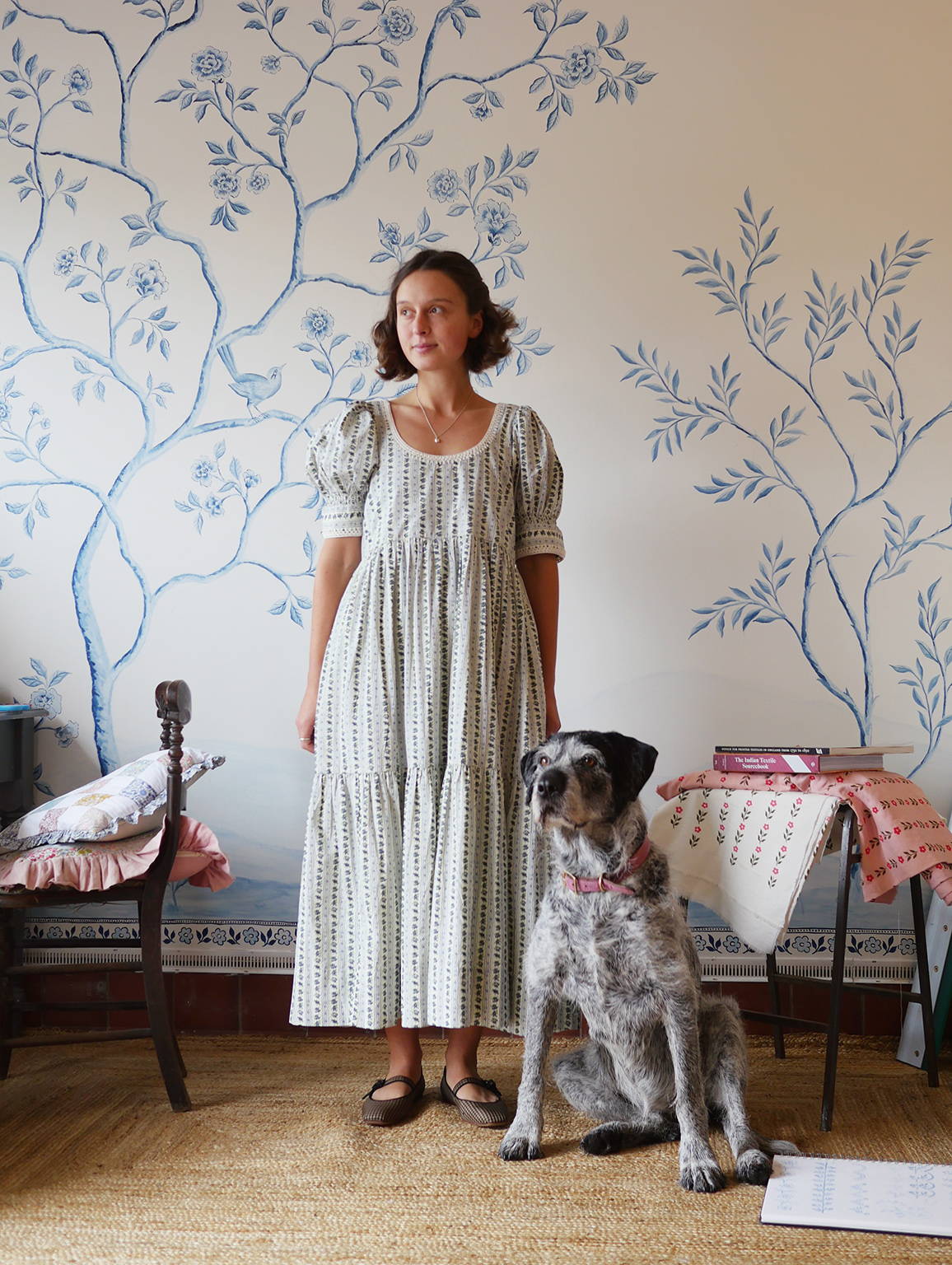 "When collaborating, first I start with some nerves and then a few days going through inspiration and seeing what direction it may go in. I spent these particular few days working outside surrounded by books and a pot of tea. I like to completely delve into the brand and see what ties we have in common. Working with LR is always good fun and these links seem to come quite naturally I think! The best thing is seeing something you've designed be reimagined in a format or colourway you would never have thought of."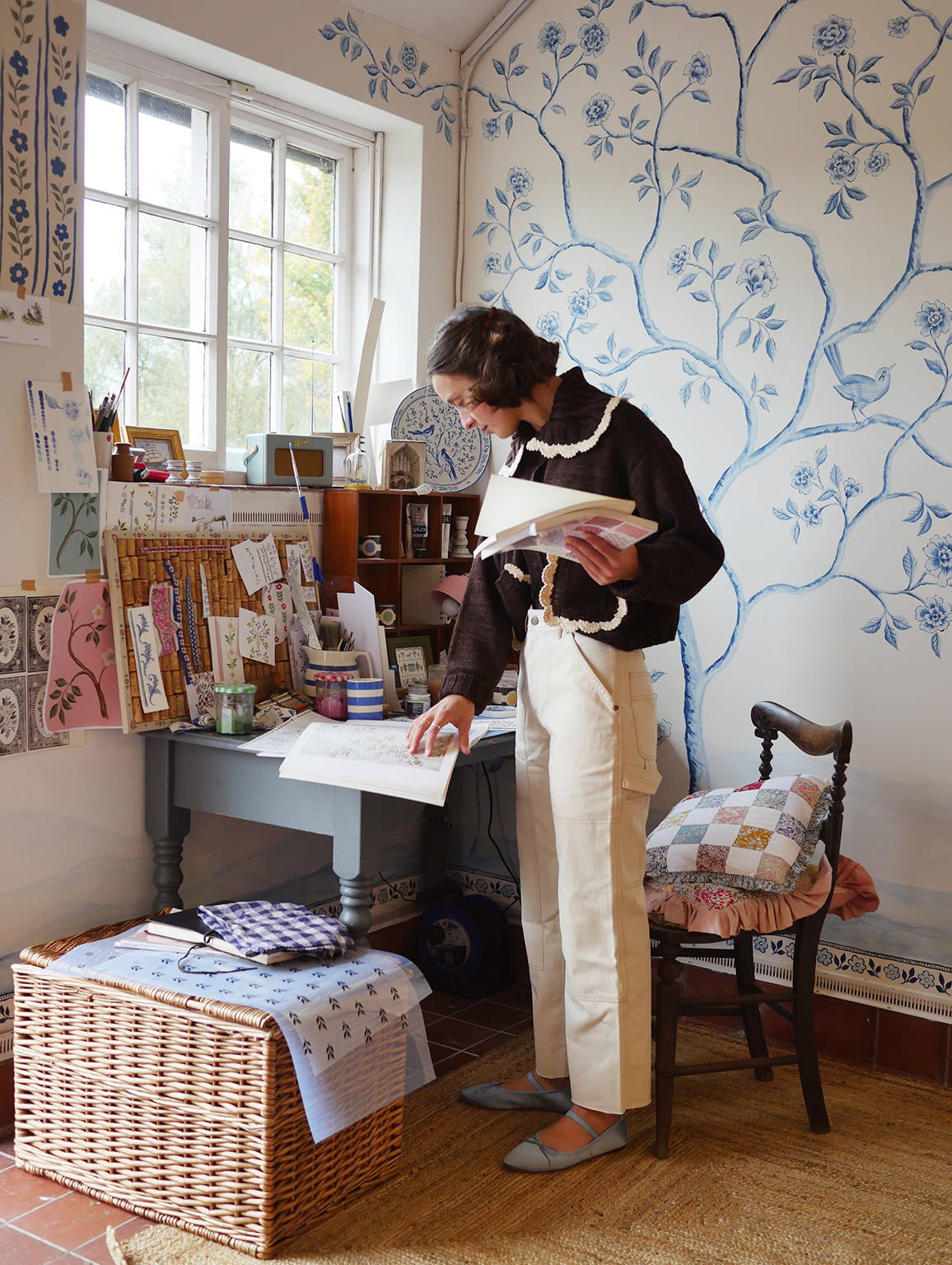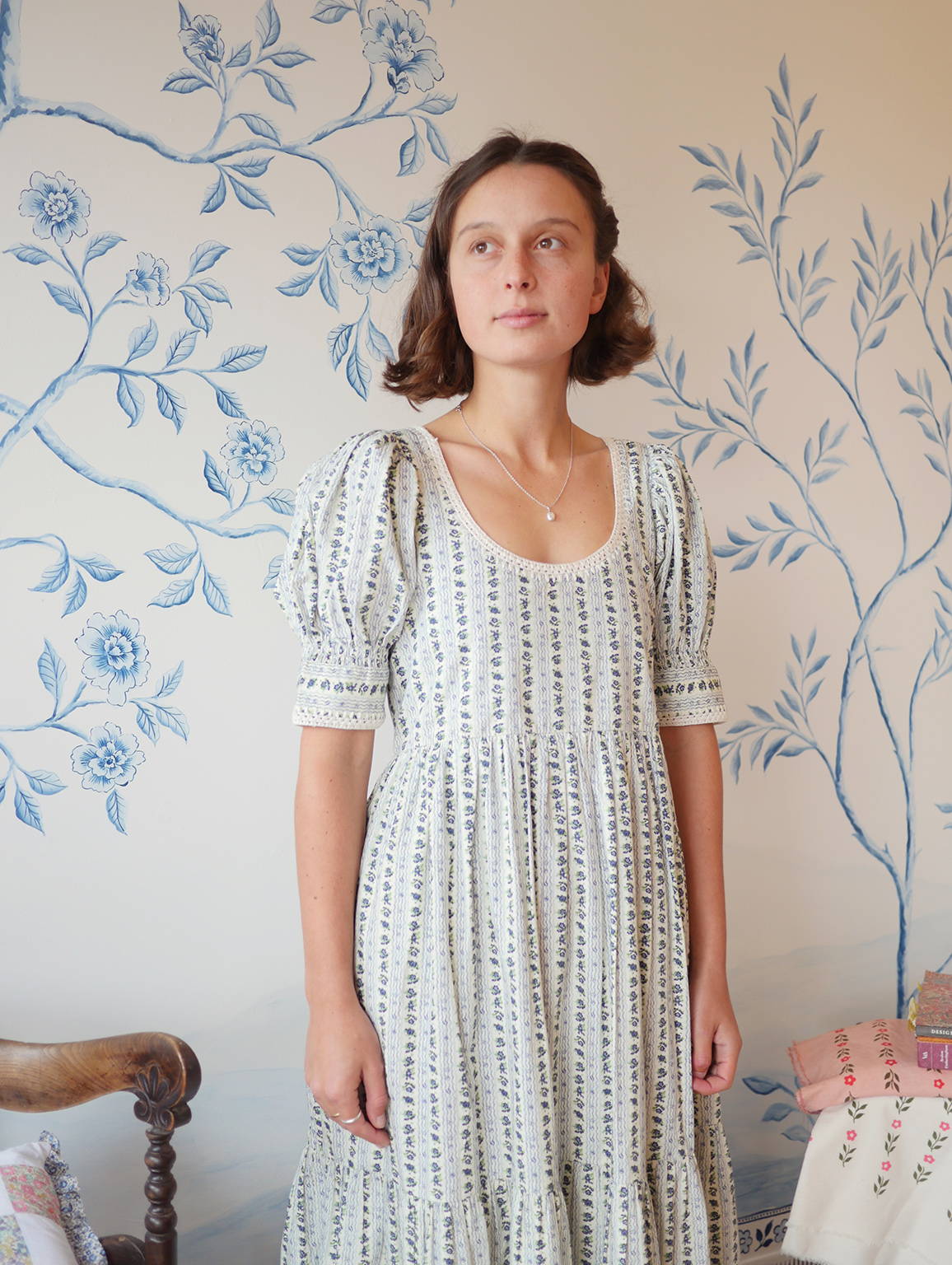 I've always loved making for other people. I like to think of something that they'd enjoy or use and somehow make it pretty and functional. It makes the run up to Christmas quite stressful!
When I was fifteen a friend gave me the start of her late mother's English paper pieced patchwork using 3/4" hexagons. It introduced me to the world of paper piecing, and I've never looked back! The patchwork now measures about 5 x 4 ft and is made up of Liberty print dispersed with white cotton.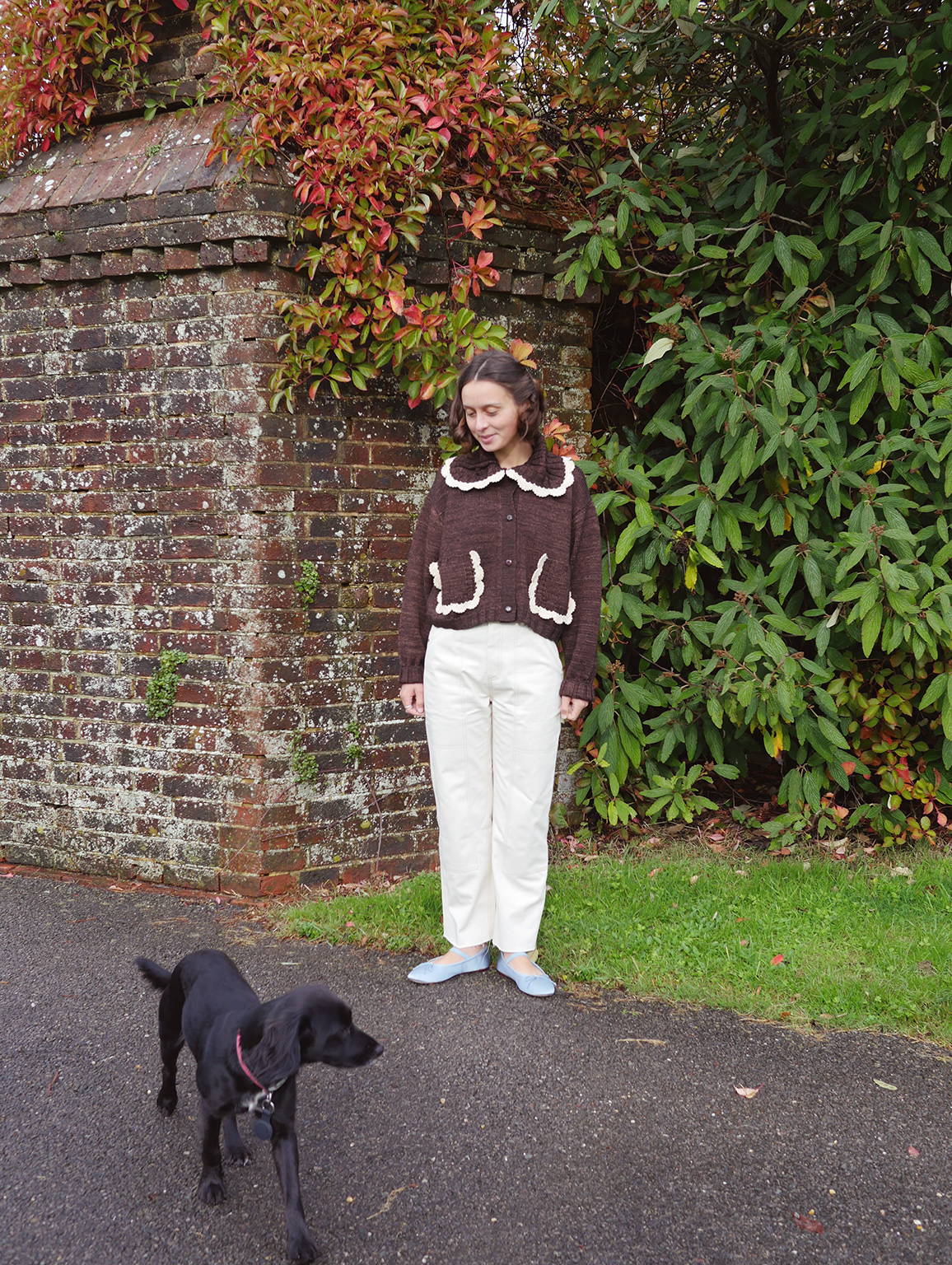 "I don't think I could ever pinpoint a favorite medium! There's something so fun about learning a new way of making. The process is a huge part of this and the excitement that the end result could be something you've always wanted — although that's not always the case!
"Last year I made a straw hat after giving up on my search to find my ideal one (wide brim, shallow crown). I hand-stitched millinery straw braid and steam blocked it round a salad bowl. There's a huge satisfaction in using basic equipment and still achieving something that you want."