Held at Charlotte's historic VanLandingham Estate, Lauren and Chris's garden-side ceremony was completely charming, filled with moments the couple will never forget. Follow along for Lauren's story of her wedding day now.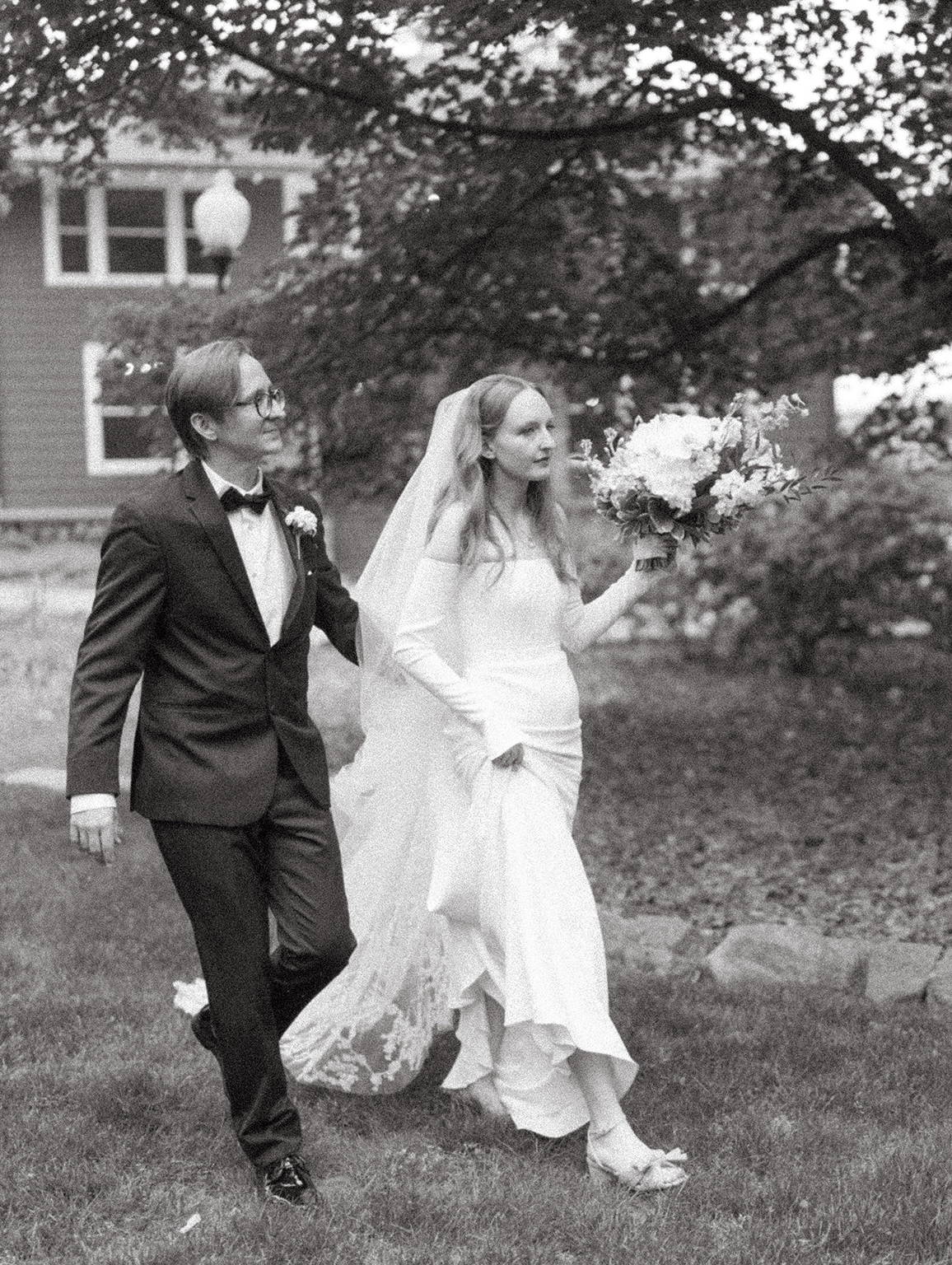 "We chose the VanLandingham Estate in Charlotte, North Carolina because my now-husband and I love historic places. The venue is one of the few properties in Charlotte that is on the National Historic Register, and we fell in love with its 1920s charm. We also loved how lushly landscaped the property is — we could take advantage of both the beautiful home and its surrounding gardens."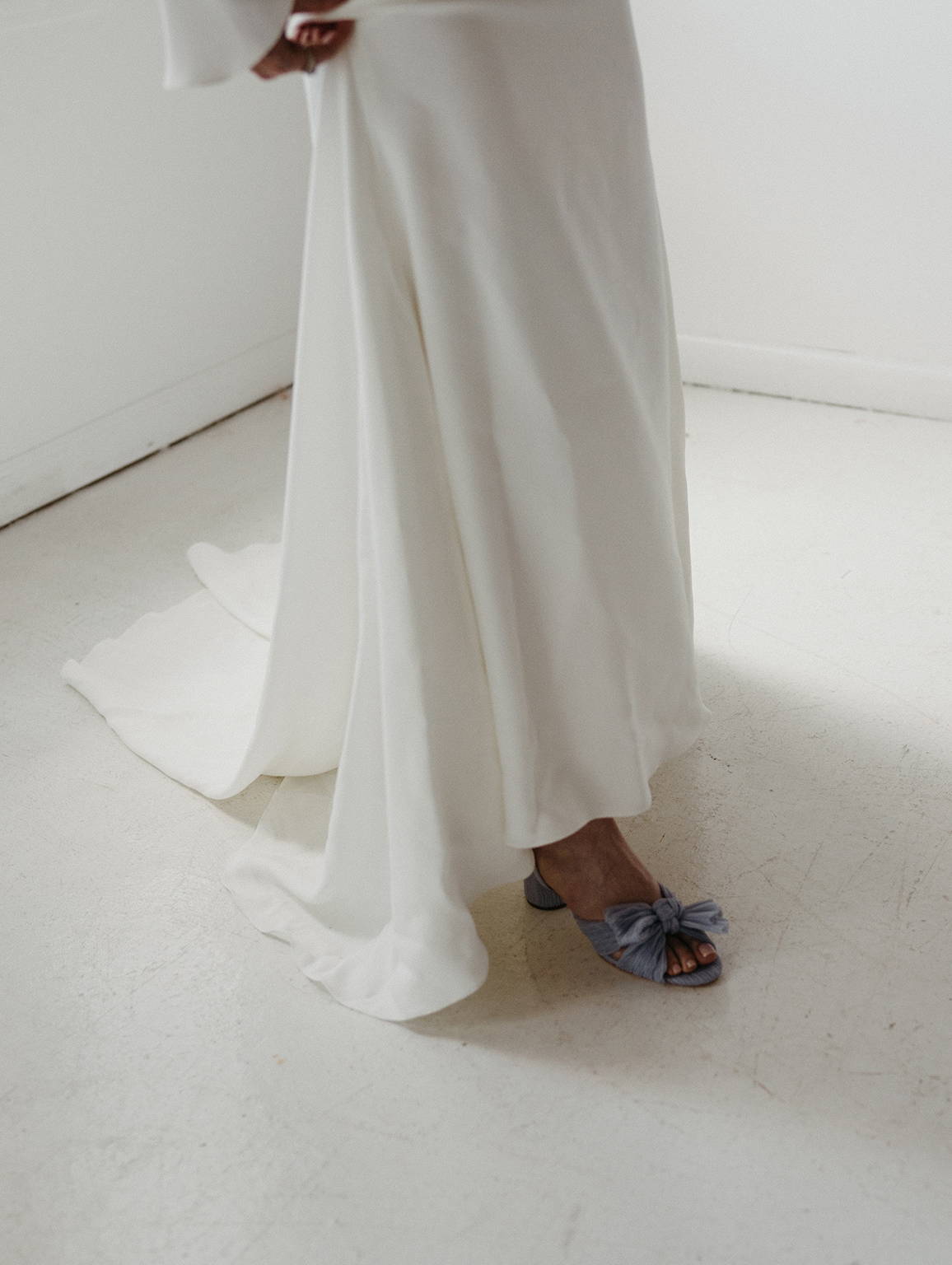 "I was immediately drawn to the Dahlia heel for its beautiful blue color. As soon as I saw it, I knew it would make the perfect 'something blue!' I also loved the height of the heel, which gave a little lift without being too tall or unstable. The shoes fit perfectly and felt very comfortable all evening — I barely noticed I was wearing them, which was great."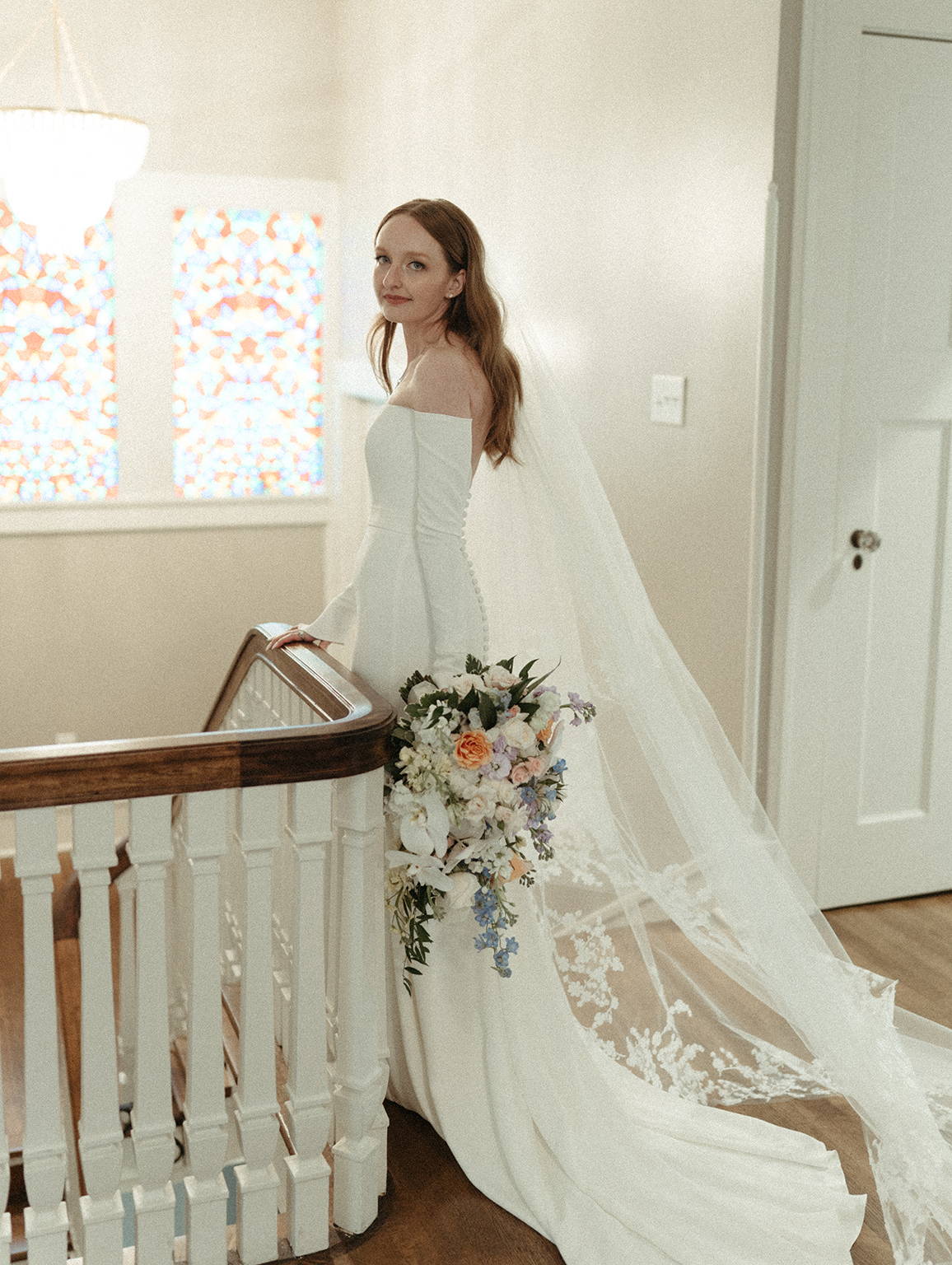 "My personal style is typically clean and classic, and I wanted a wedding look that reflected that. I wanted to feel like a beautiful bride, but I also wanted to feel like myself. The Suzanne Neville gown I chose was exactly what I was looking for. I'm so thankful to the staff at Ladies of Lineage, a bridal shop in Charlotte, for helping me find the gown and choosing the perfect, dramatic veil to pair it with."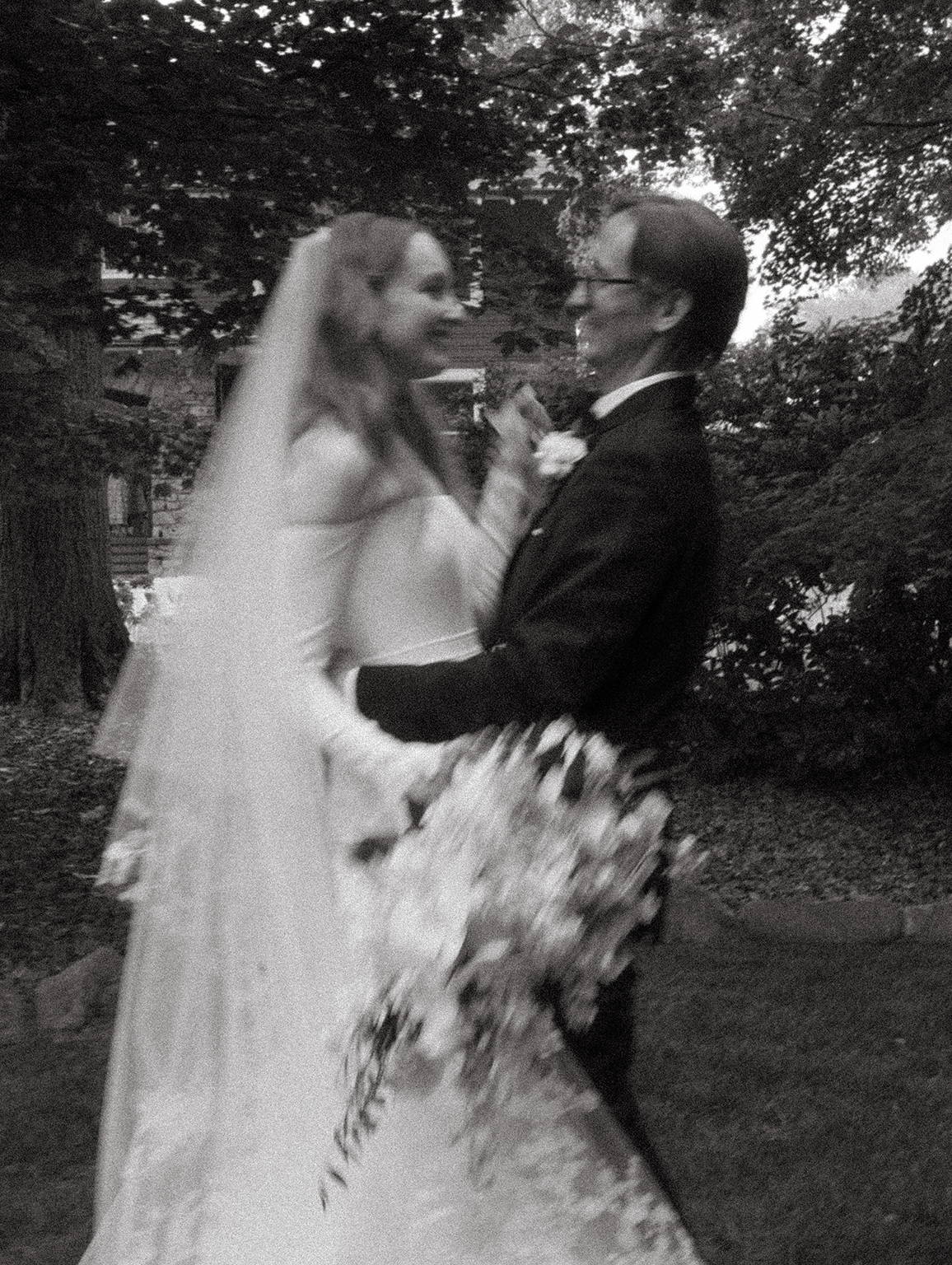 "I enjoyed considering how each detail would come together, and I also enjoyed planning with the comfort and enjoyment of my guests in mind. I had really excellent vendors whose expertise I could lean on when I wasn't sure what I was looking for. My best advice would be to find vendors you respect and can really trust."
"My husband and I set an intention to be really present the whole evening and to take every special moment in."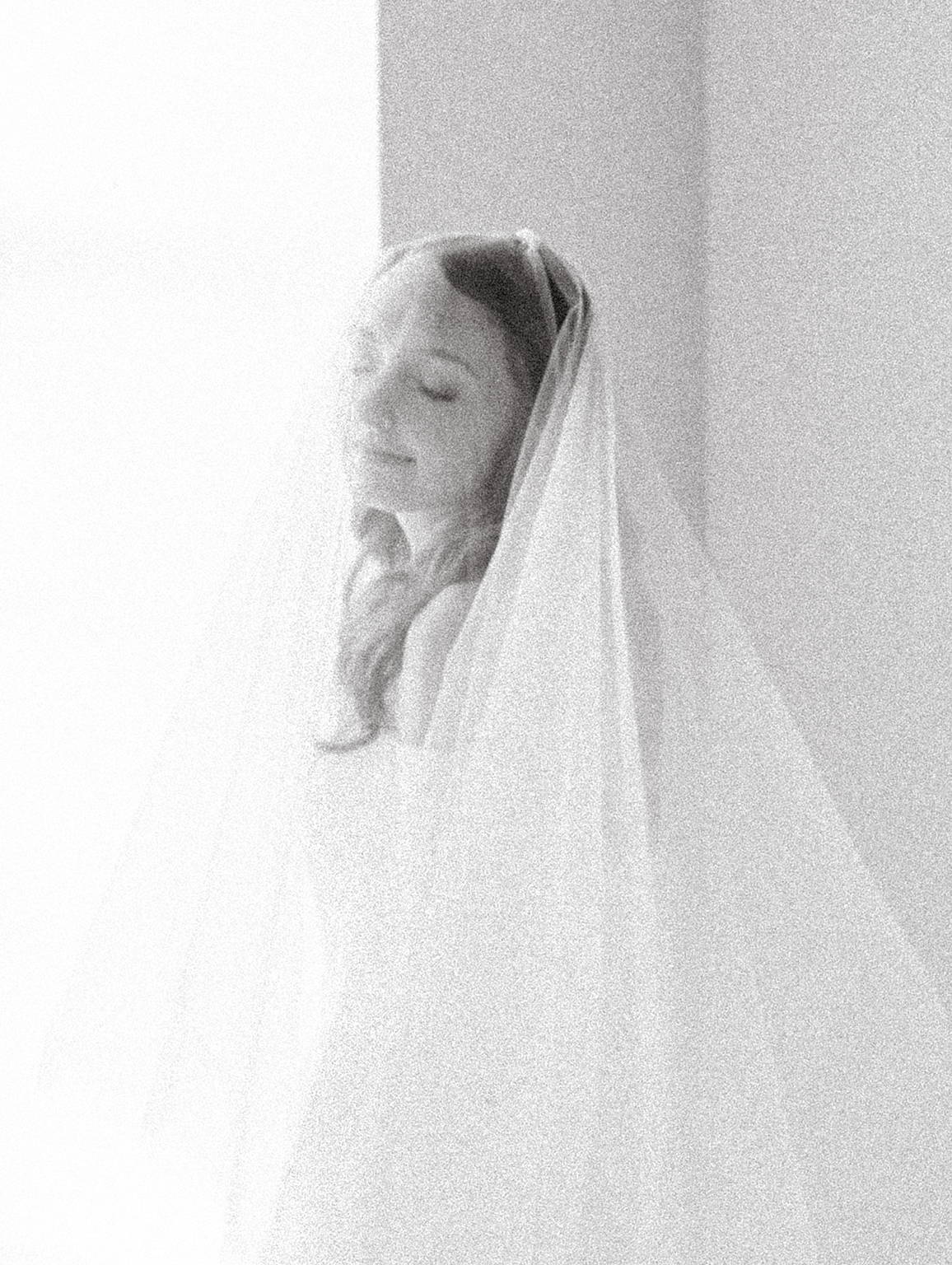 "There are so many moments of the day that I'll never forget. I will always remember spending the afternoon getting ready with her my sister, who was my Maid of Honor. I'll remember feeling pure bliss when I saw my husband-to-be's face at the end of the aisle. We both cried many happy tears throughout the ceremony.
"My husband and I set an intention to be really present the whole evening and to take every special moment in. We truly were able to do that and had so many people helping us to be completely at ease. We genuinely had fun at our wedding, and I will treasure it as one of the best nights of my life!"