Everything about Sandra and Jorge's romance feels like fate, from their meet-cute (the couple were next-door neighbors, years before their first date), to our pleated organza Camellia heel Sandra found to match her custom-made dress. Here, Sandra shares the story behind her meant-to-be wedding day in Soria, Spain.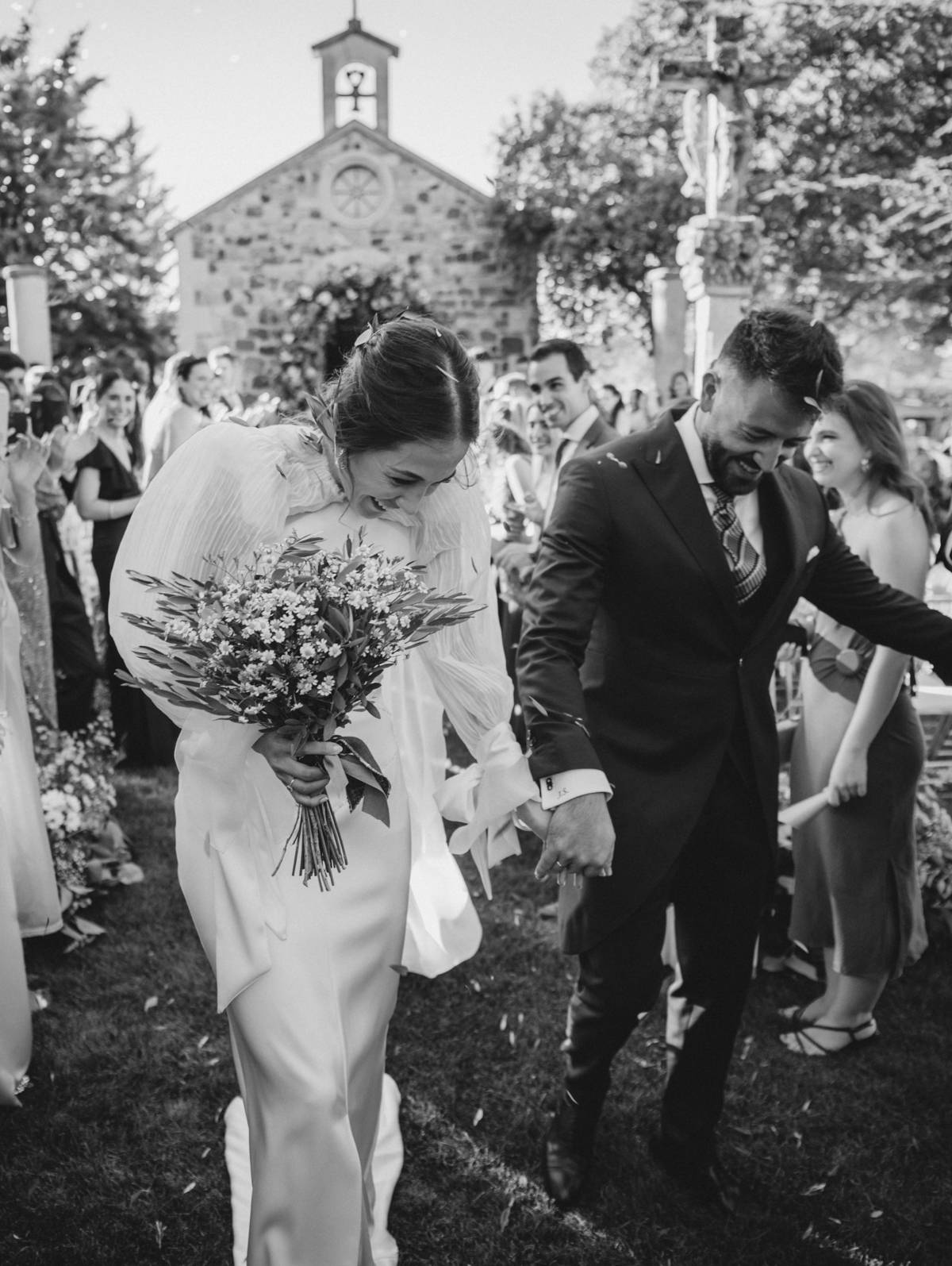 "Jorge and I spent New Year's together in Formigal, a beautiful ski mountain in northern Spain. I knew it was going to be very special, and sure enough, he asked me to marry him on January 1st. We picked our venue that same day (can you tell we both work in events?), and three days later, we were in Soria, visiting a venue that was everything we'd imagined — a small chapel, lush greenery, and everything organized with detail and care. We left Soria with our wedding date booked!"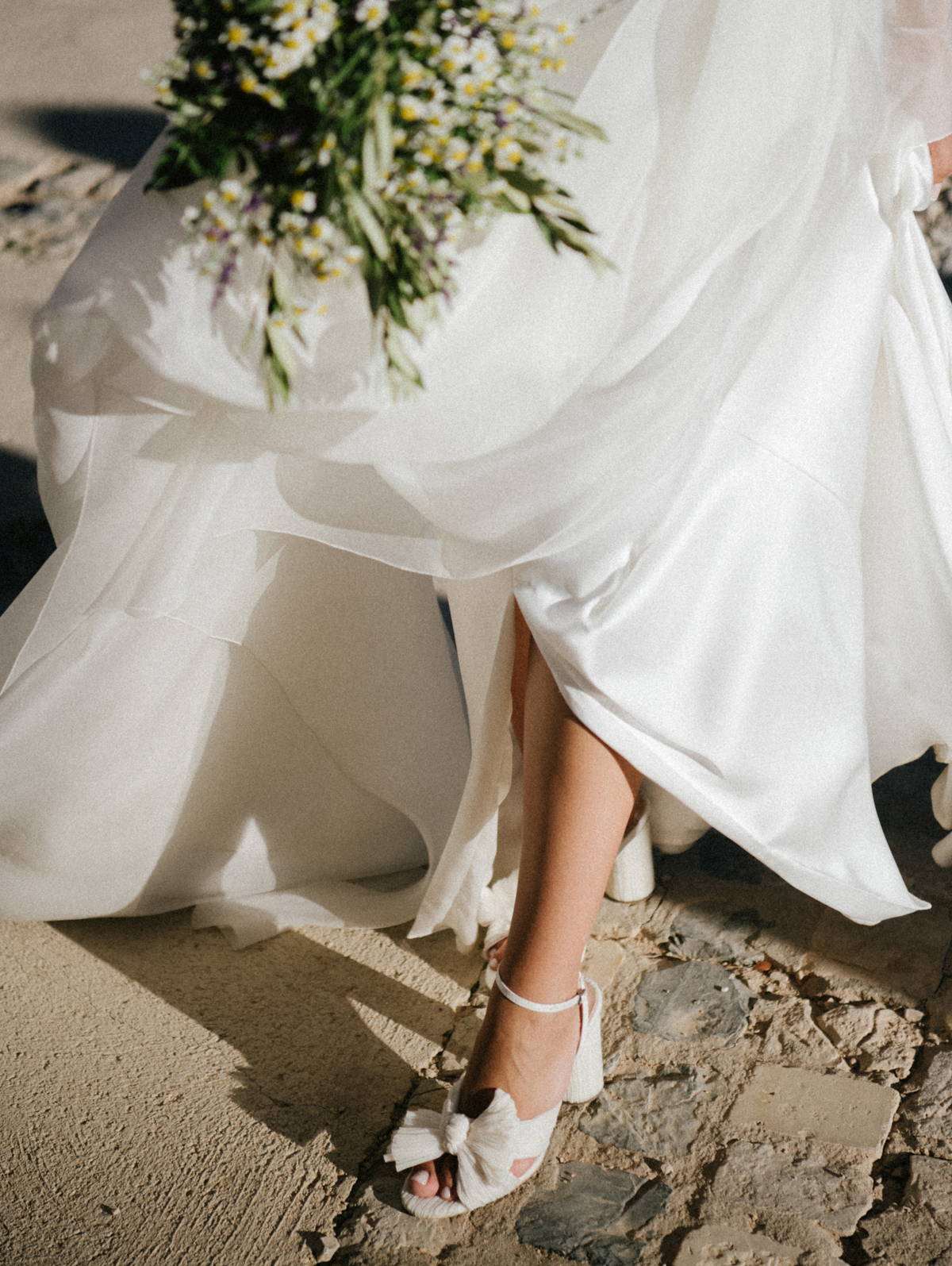 "In imagining my dream dress, I knew I wanted a halter neckline, puffed sleeves, and cape, melded together with a special touch. I shared these ideas with designer Isabel de Inuñez, and I was in love from her first sketch. She made magic, crafting a silhouette with a halter-dress base, an organza cape, flowing sleeves, and a detachable bodice, which I removed for our first dance, completely transforming the silhouette. Visiting Isabel in her studio every month to bring my dream dress to life was one of my favorite parts of wedding planning."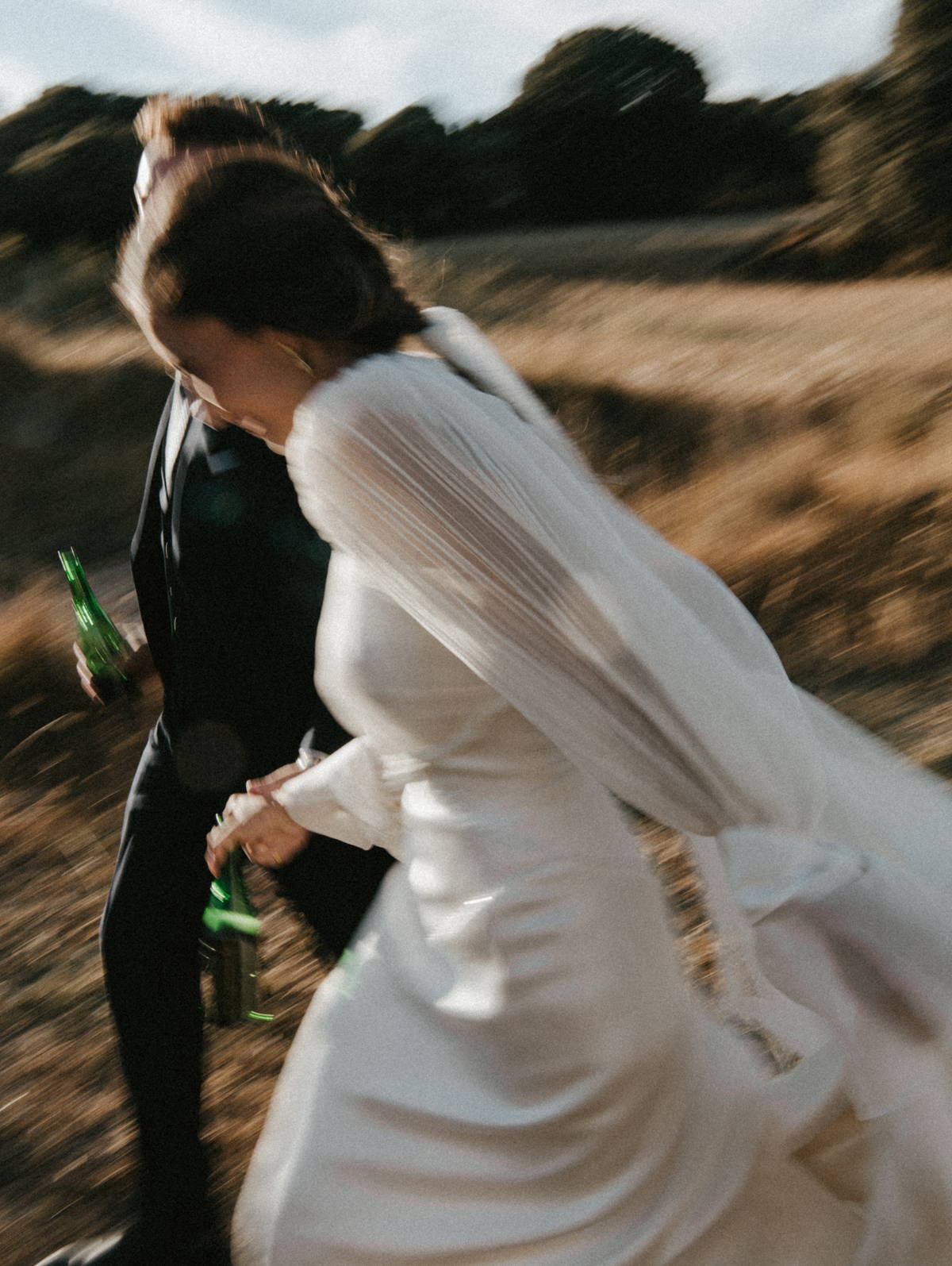 "I found Loeffler Randall on Instagram, in search of inspiration, and fell in love instantly. I brought them in to Isabel's studio to try on with the dress, and we realized the pleated fabric was a perfect match with our organza — it was fate. I felt so comfortable and beautiful wearing them, and even though I'd planned on changing my shoes for the reception, I stayed in my Camellias all night long!"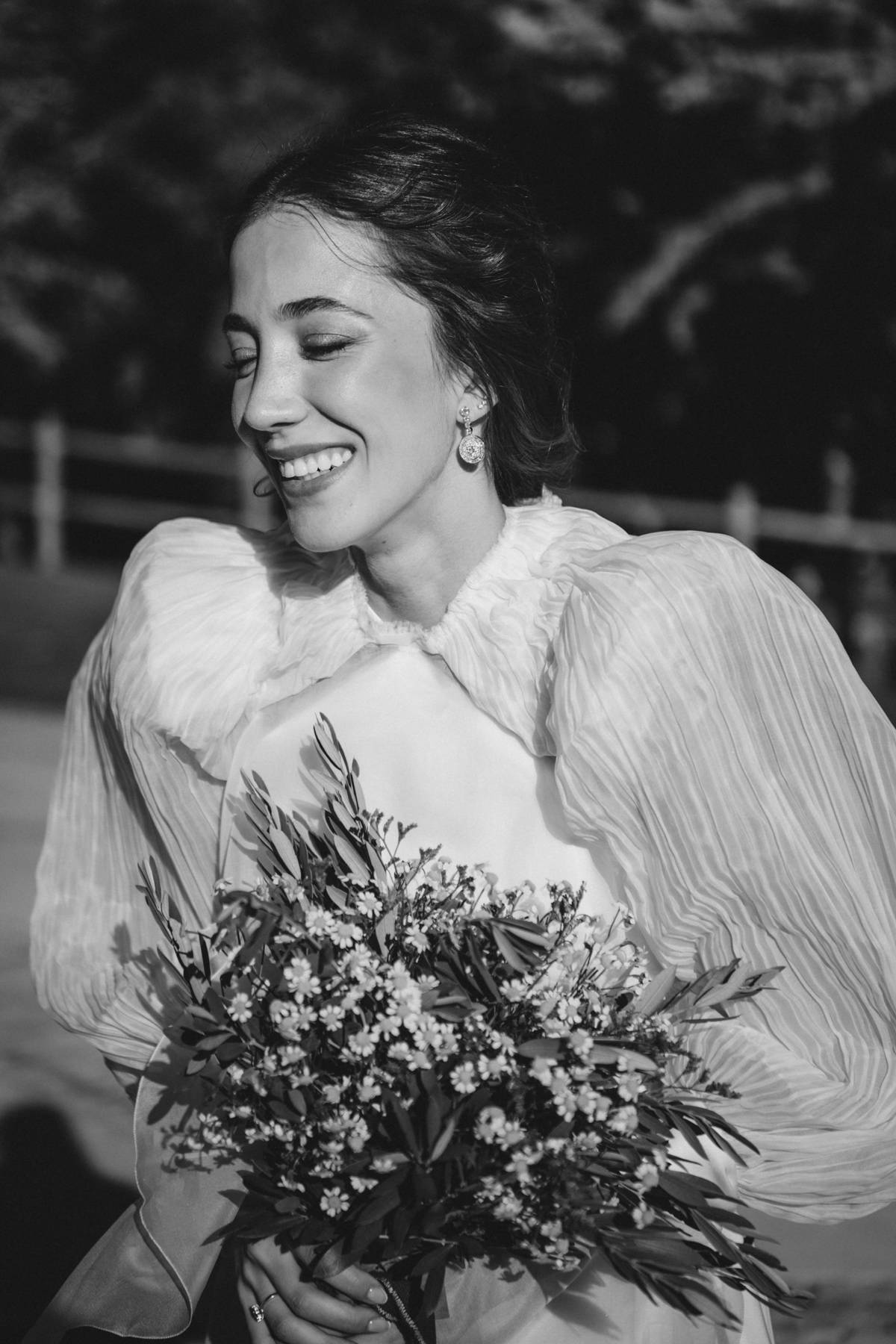 "The ceremony was beautiful — better than we could have ever imagined. It was incredibly emotional, held at the door of the chapel, complete with a lovely flamenco song to finish, sung by a dear friend.
"Following the ceremony, we entered our banquet through a tunnel of sparklers, held by all of our guests — it was spectacular. Our witnesses, the two people who'd been with us on the day that Jorge and I met, gave incredibly touching speeches, and I was in tears again! So many wonderful moments."
---
"As we always say, everything happens for a reason. It's our phrase, and it defines us 100%"
---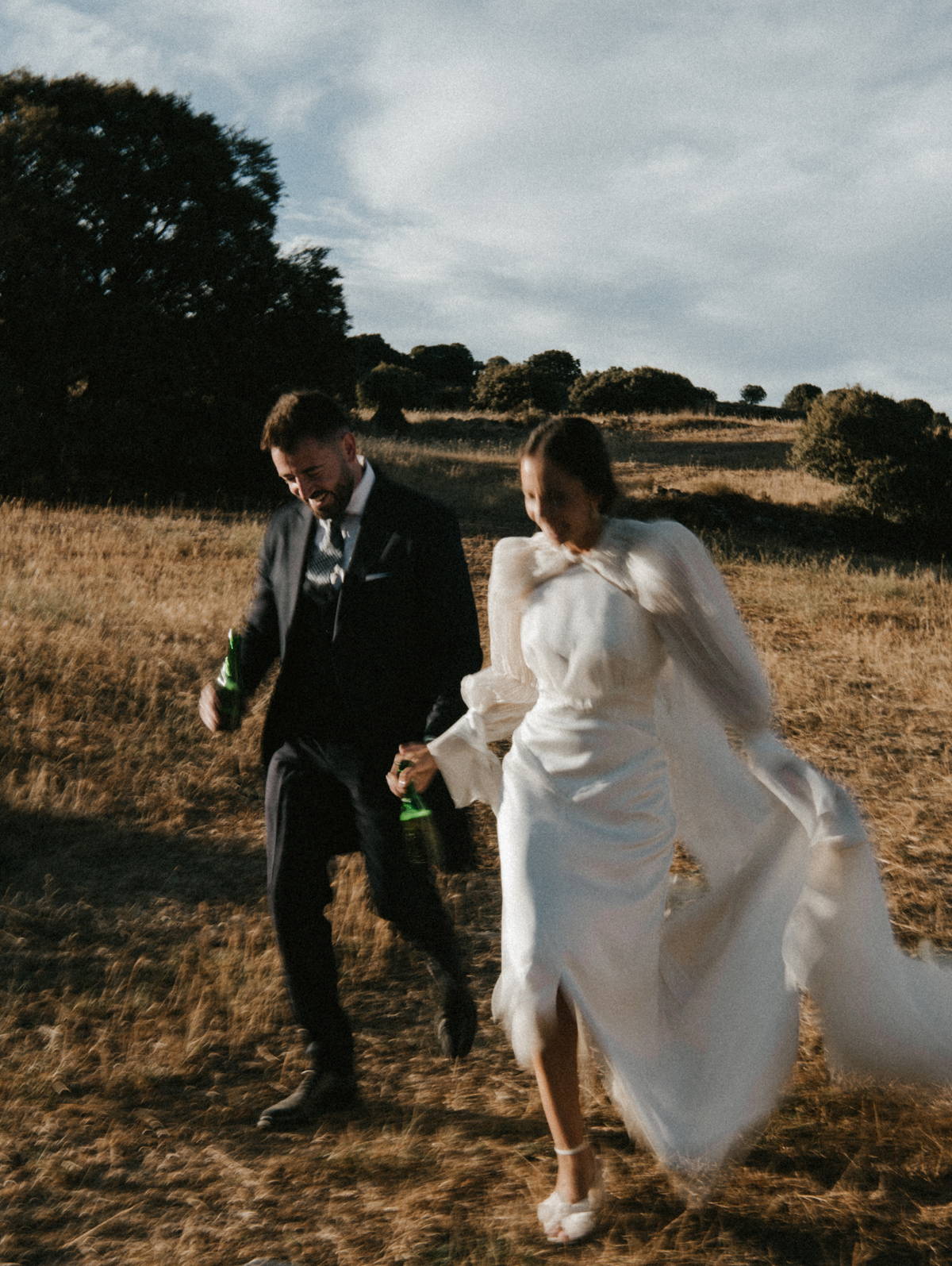 "Jorge and I have known each other practically all our lives, we were neighbors, even sharing the same doorway, but our conversations were nothing more than cordial. His family has a restaurant in the neighborhood and for many years, my friends and I went there every Friday for drinks, but still, as Jorge had left town to start his own company, we remained apart. Finally, one Sunday in May, we ran into each other at the restaurant, he sharing a drink with his friend, I with mine, and we've been together ever since — we moved in together three months later. As we always say, everything happens for a reason. It's our phrase, and it defines us 100%, so we decided to get it tattooed on our wedding day — 'todo pasa por algo'"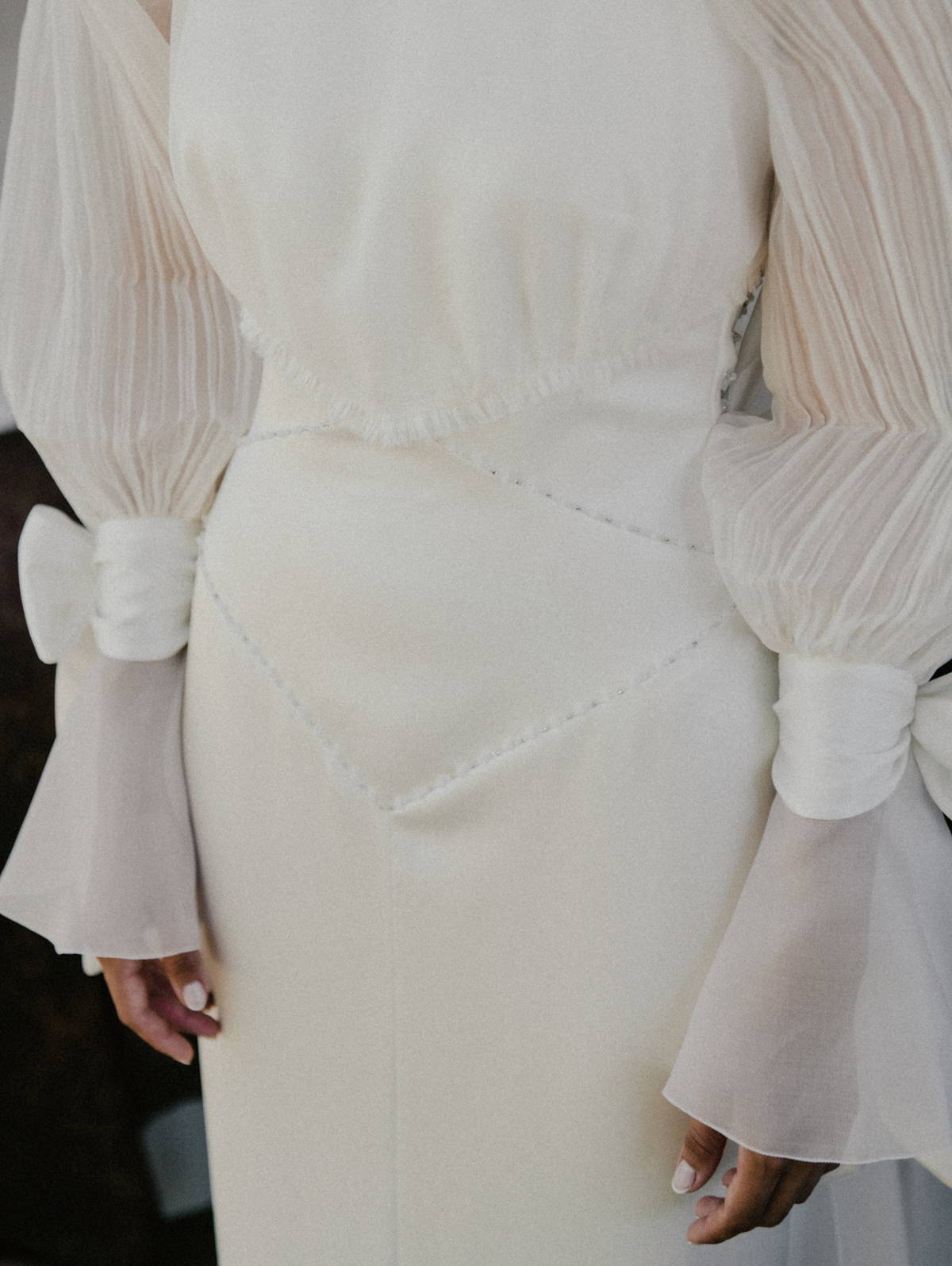 "We wanted our wedding to be defined by thoughtful details. For us, this meant personalized, handwritten letters, disposable cameras at every table, and menus and place cards drawn beautifully by Caeligrafia. Ofelia Weddings handled everything, from decorations and design to organization, taking all of our ideas in stride and executing them perfectly!"