I first visited Paris when I was 9 and this was my twins' first trip abroad at age 10. It felt like the perfect age. They are old enough to have the stamina needed to walk for miles and to listen intently in museums but are also still childlike enough to want to play and run and bounce in the parks. They were game for anything.
We slept in very late our first morning and this got us on a schedule of getting up late (around 10 or 11) and staying up very late (sort of like staying on NY time). It worked out well because restaurants open later here. Plus it made the trip feel extra special for the kids to be able to stay up so late.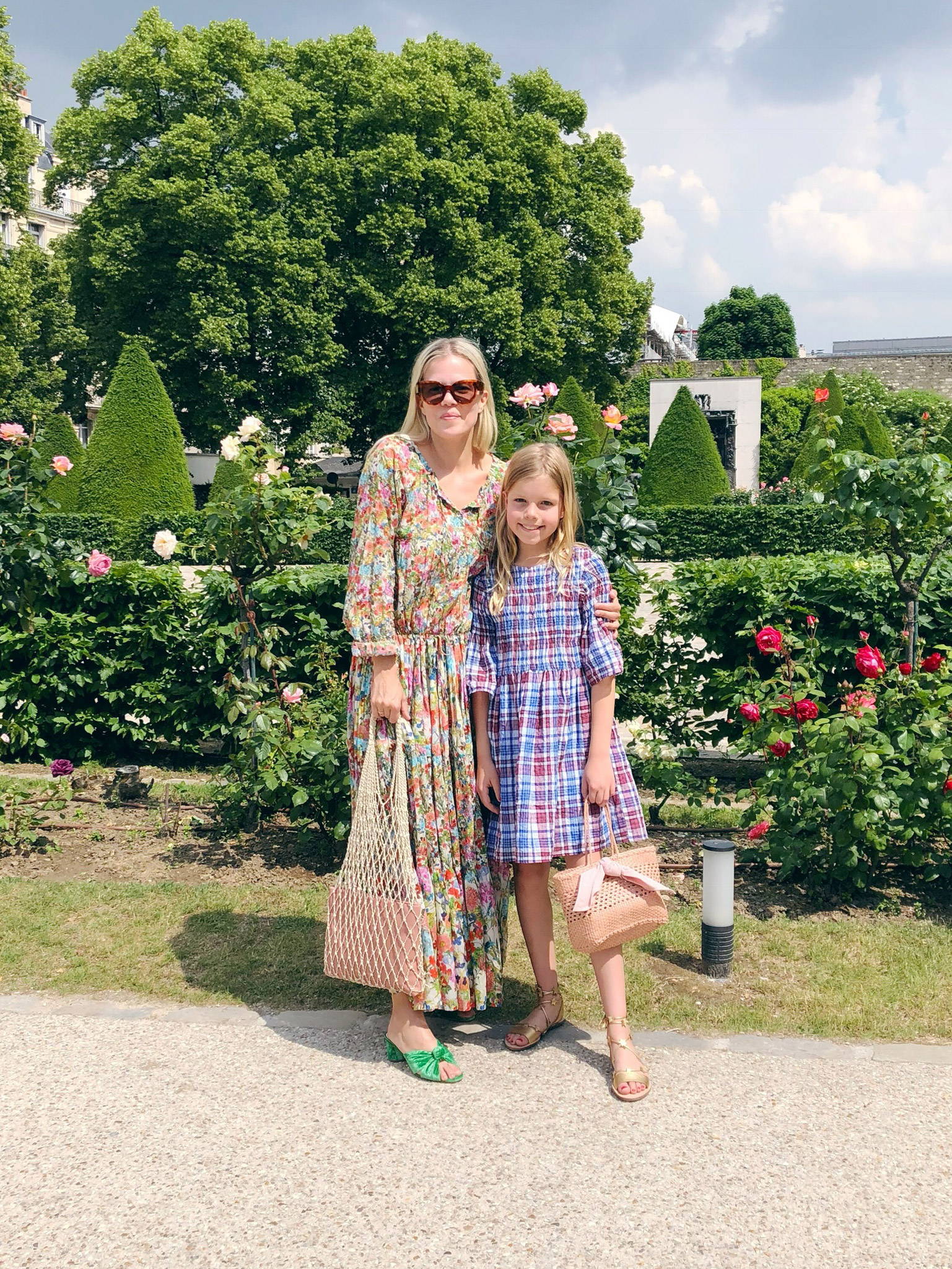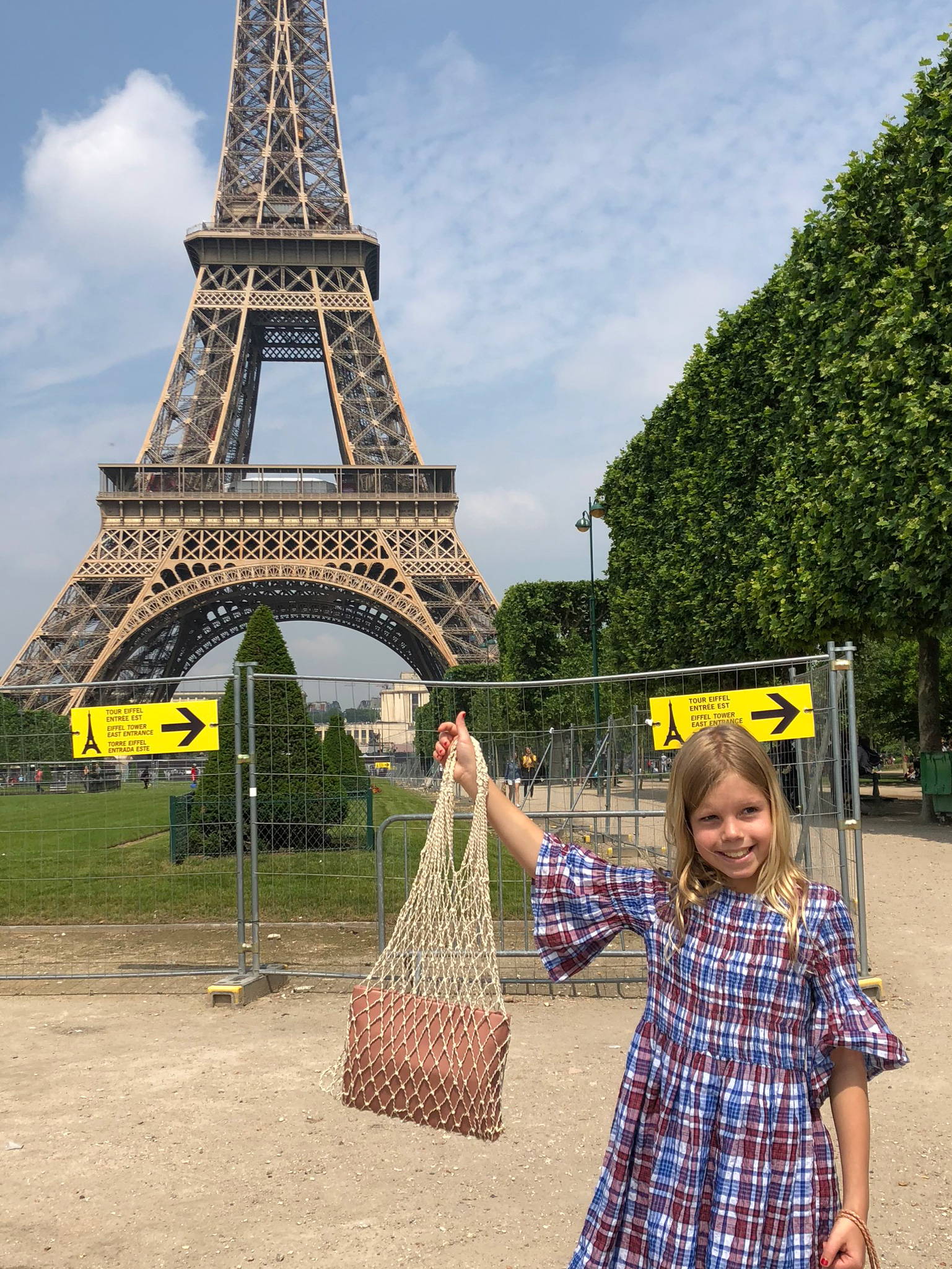 Eating inside the Eiffel Tower at restaurant Jules Verne was a splurge but a once in a lifetime experience to look out over the city inside this incredible monument. The restaurant has its own private elevator so it's a great way to see the Eiffel Tower and avoid the lines.
After eating at the Eiffel Tower, we walked a few blocks away to the lovely Musée Rodin where the kids were captivated by the gardens and sculptures. Casper even posed like "The Thinker."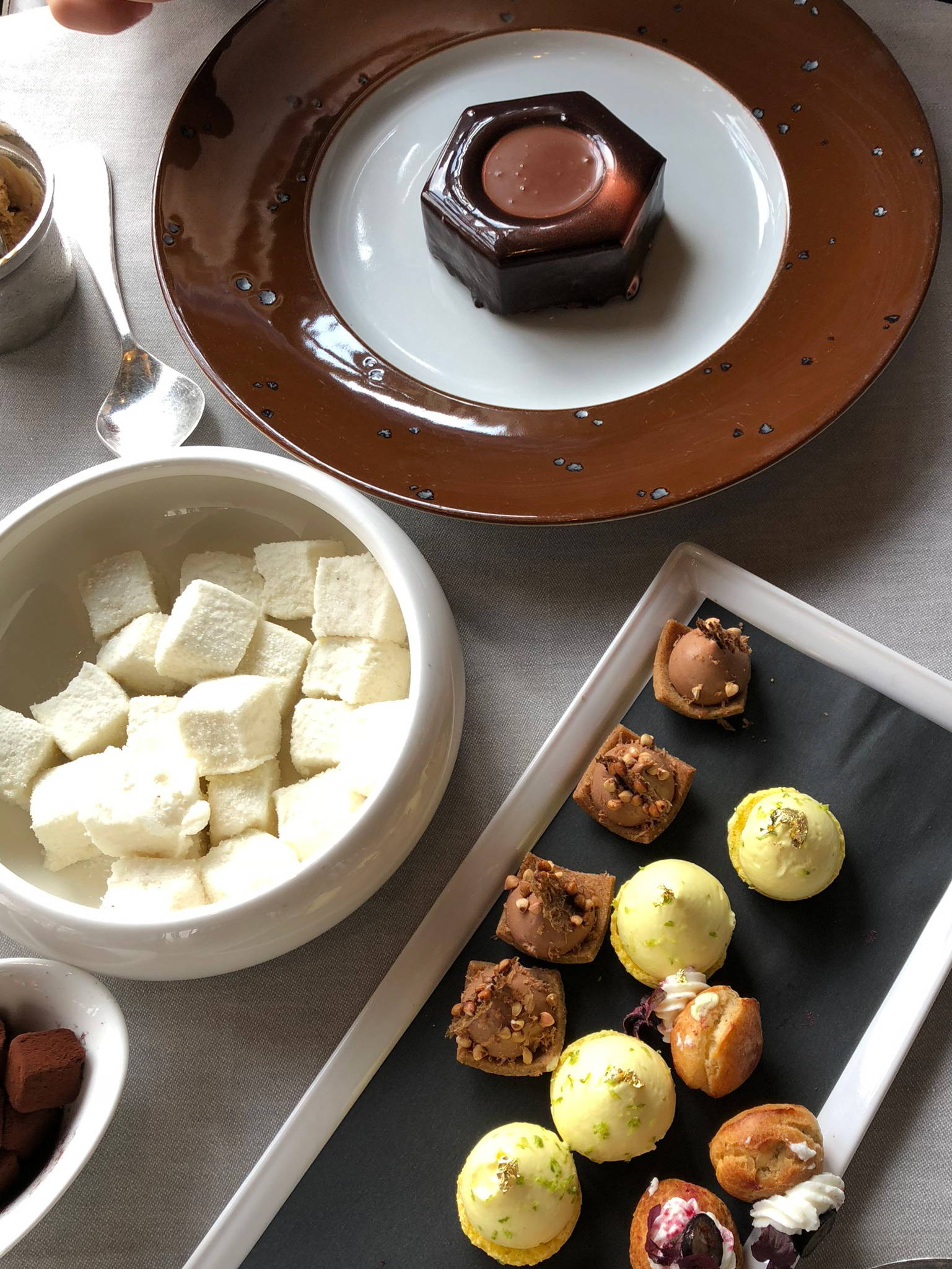 We ate a wonderful dinner at Chez Janou right by our hotel. This is the quintessential French bistro. Make sure to order the chocolate mousse. They bring a giant bowl of it to your table for you to scoop out yourself.
Once again I stayed at my favorite, quaint, ivy covered hotel, Pavillion de la Reine, right on the Place de Vosges. The hotel has one 2 bedroom family suite which we were able to book so we could all stay together (my mom with Clementine and me with Casper). A huge shout out to Philippe and Nils, the concierges at our hotel who made suggestions, offered advice and helped with booking so many of the meals and
adventures we organized.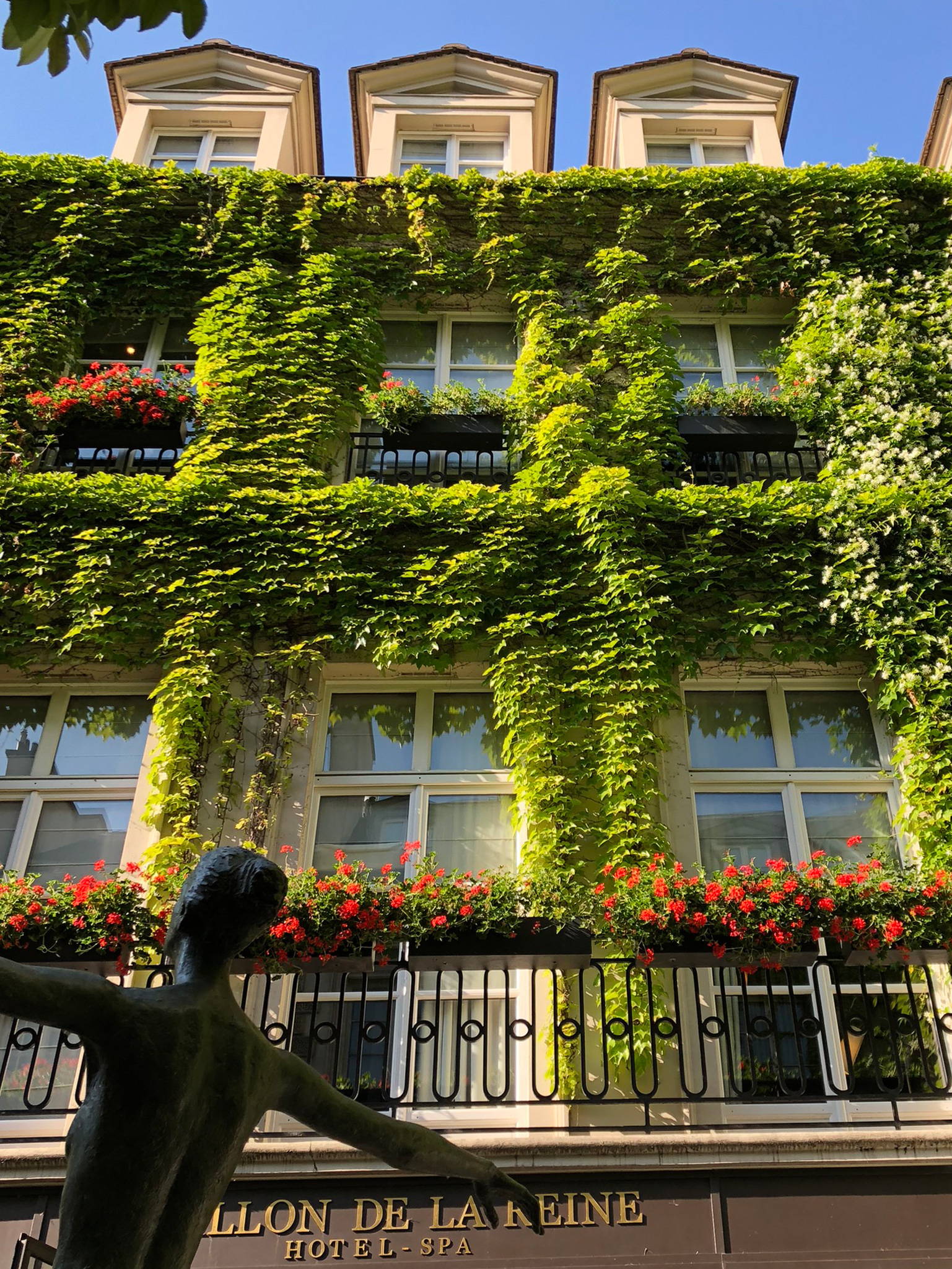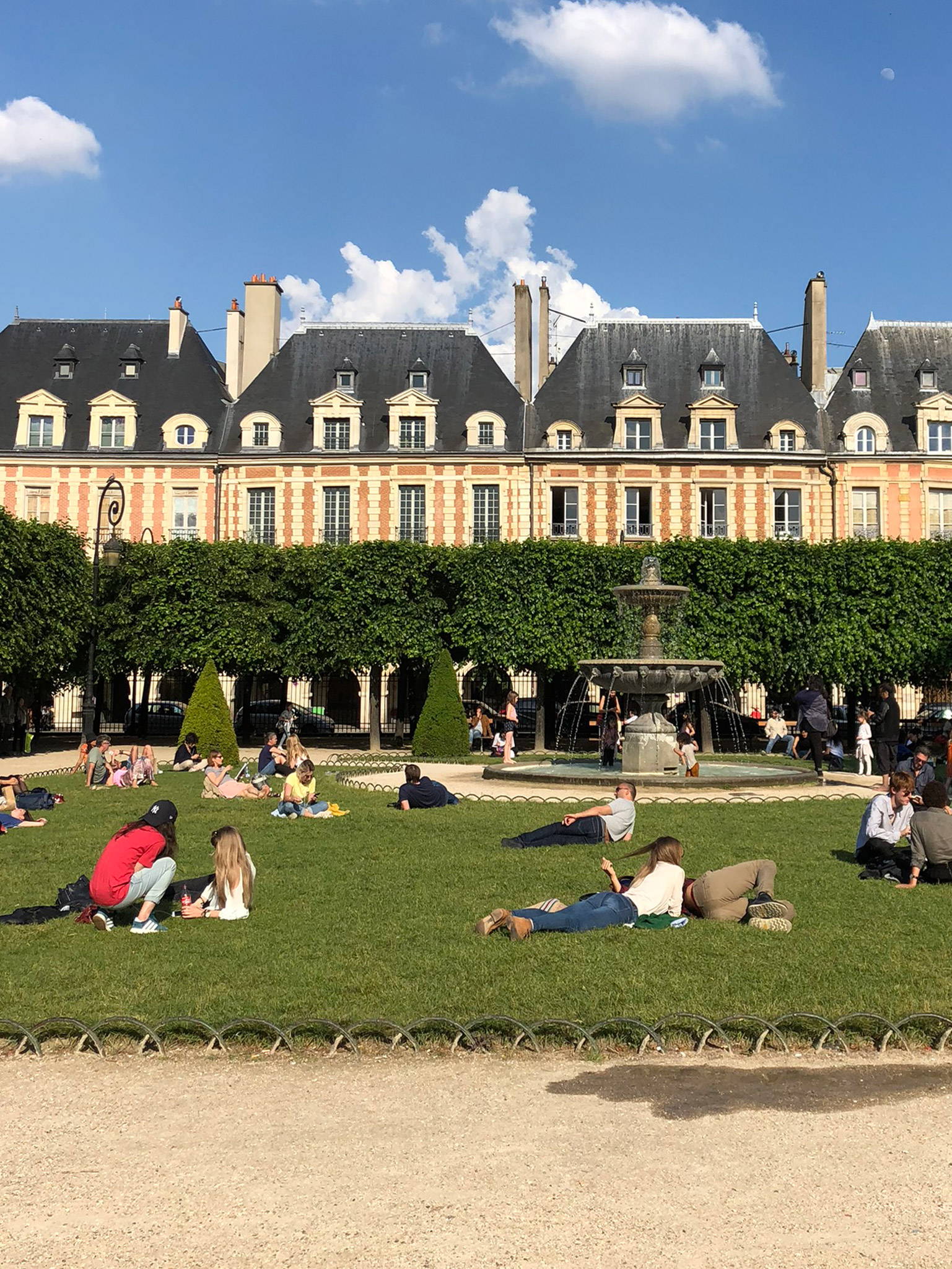 I was surprised how much my kids just wanted to play in Paris' wonderful parks. Make enough time for lots of trampoline time! My kids wanted to go back every single day to the Tuileries Gardens and they popped into every park we happened upon as we walked through the city.
The Louvre & Tuileries Gardens
We bought a picnic lunch and enjoyed some time in the Tuileries gardens before heading to the Louvre. The kids loved the carousel, trampolines and the park. They demanded to go
bounce every day.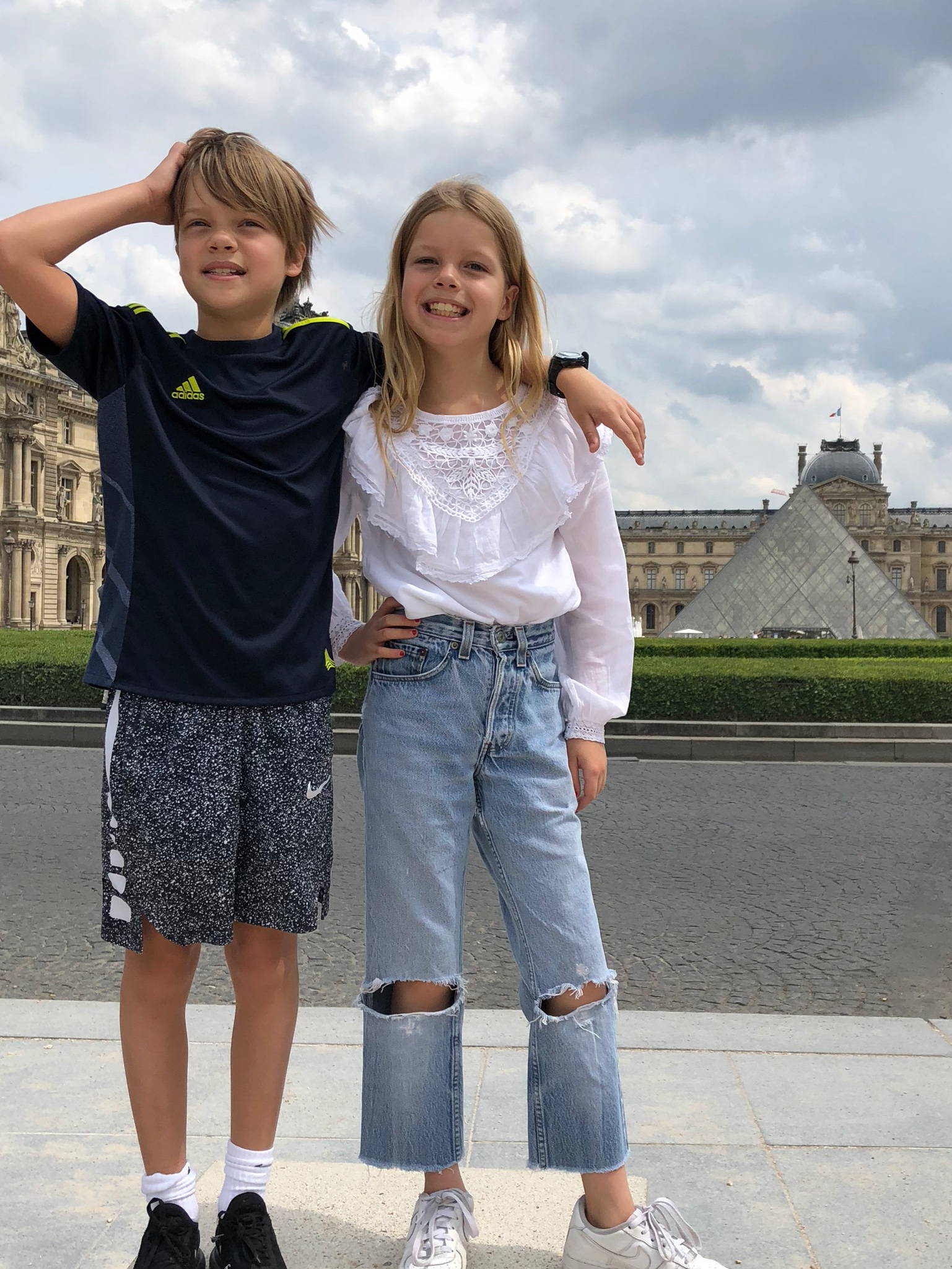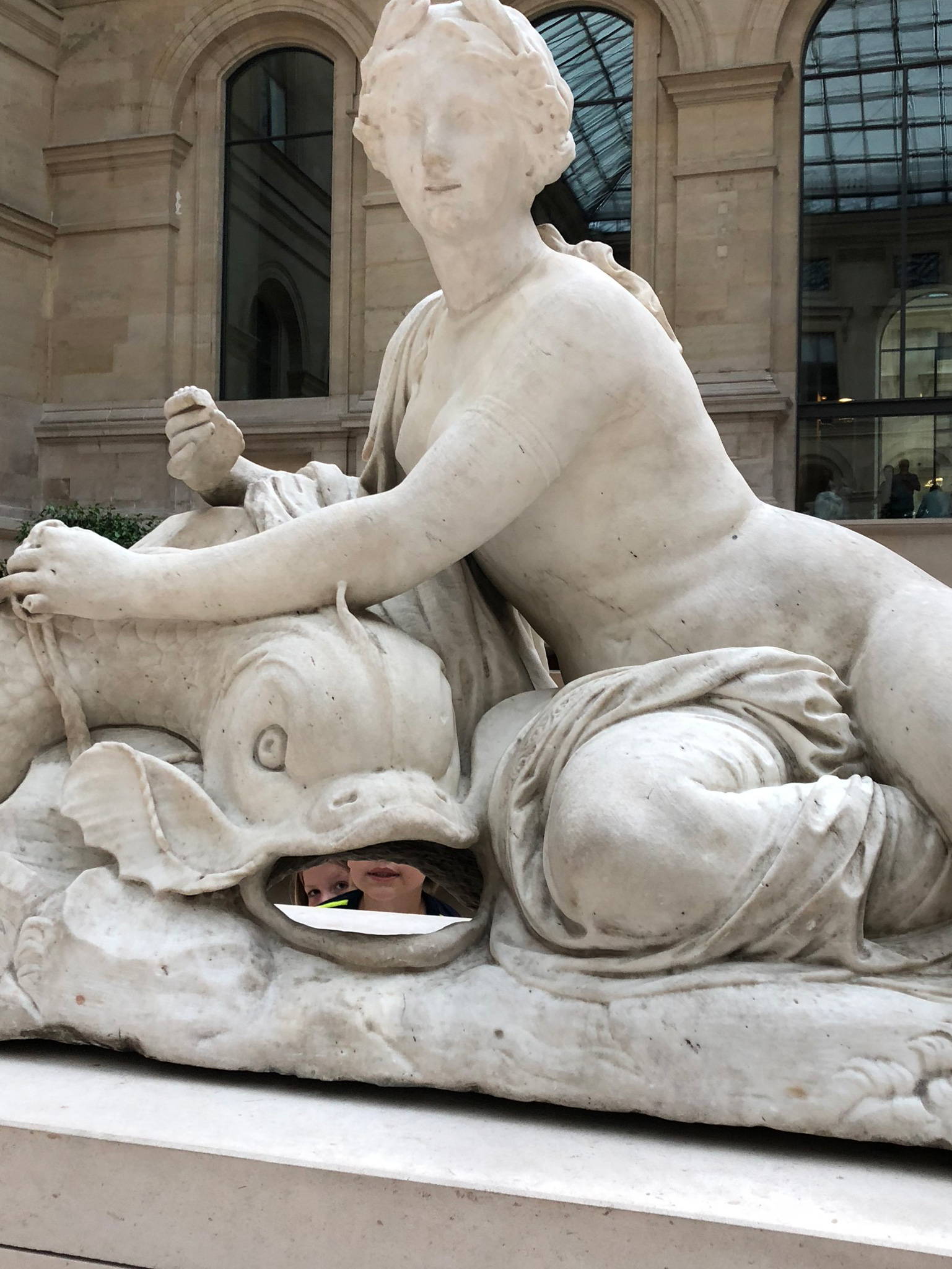 Scavenger Hunt Through
the Louvre:
The Louvre is one of the biggest museums in the world and it's impossible to see it all in one visit. I'm so glad we booked a Louvre scavenger hunt. The theme we chose was "Beauty and the Bestiary." We split up into teams and were tasked with finding and snapping pics in front of bestiary (imaginary creatures such as unicorns, griffins, dragons but also for the purpose of the hunt Egyptian sphinxes, Roman Satyr and Greek Centaurs) and beauties like Louvre icons such as the Venus de Milo and Mona Lisa. It made seeing such a vast and overwhelming museum so much fun for the kids. A real highlight of our trip!
I tried to have one exciting, really fun thing planned each day and to have a loose plan of other activities too. It was nice to know that we really only needed to accomplish one big thing each day and the rest were flexible.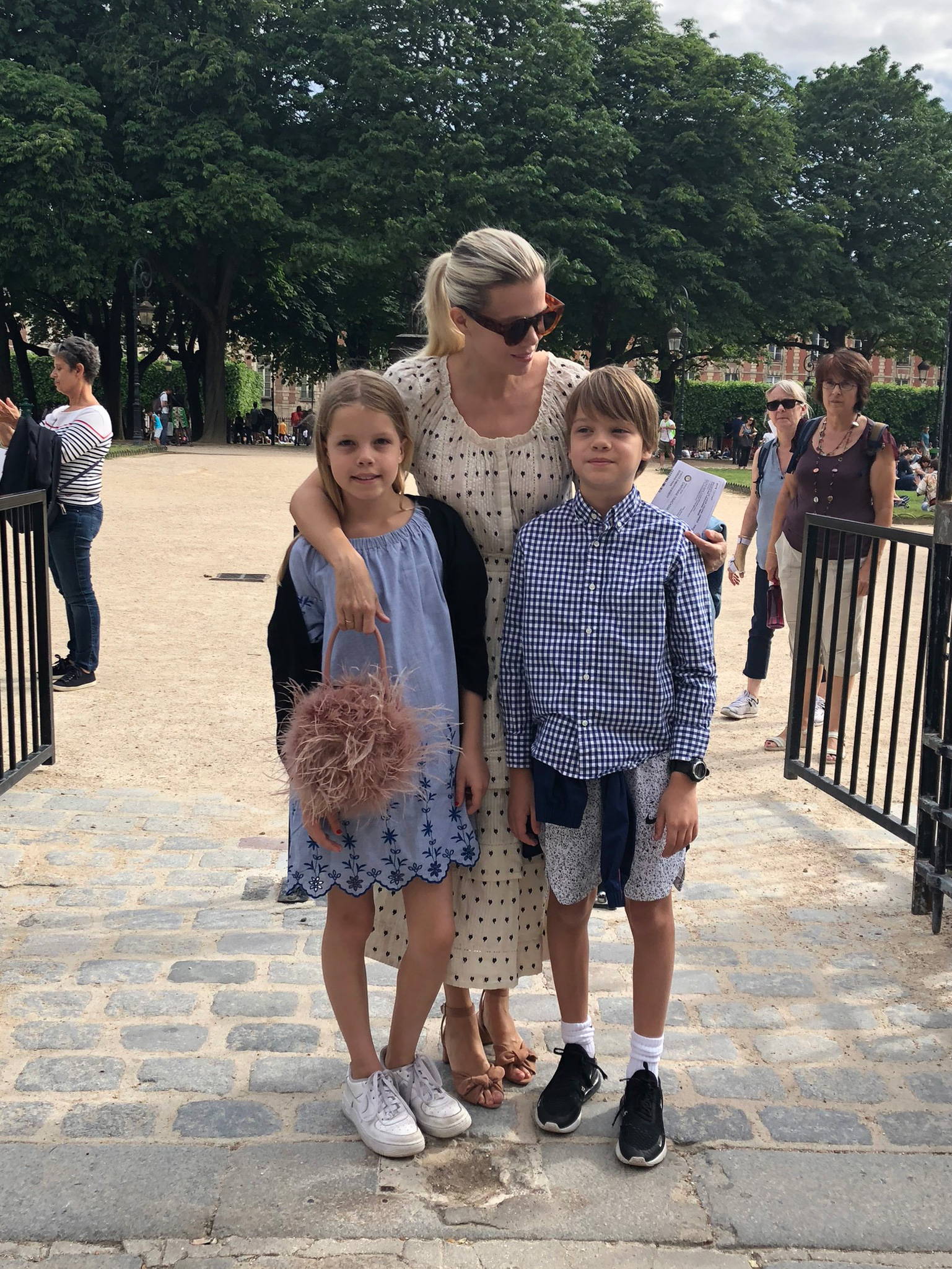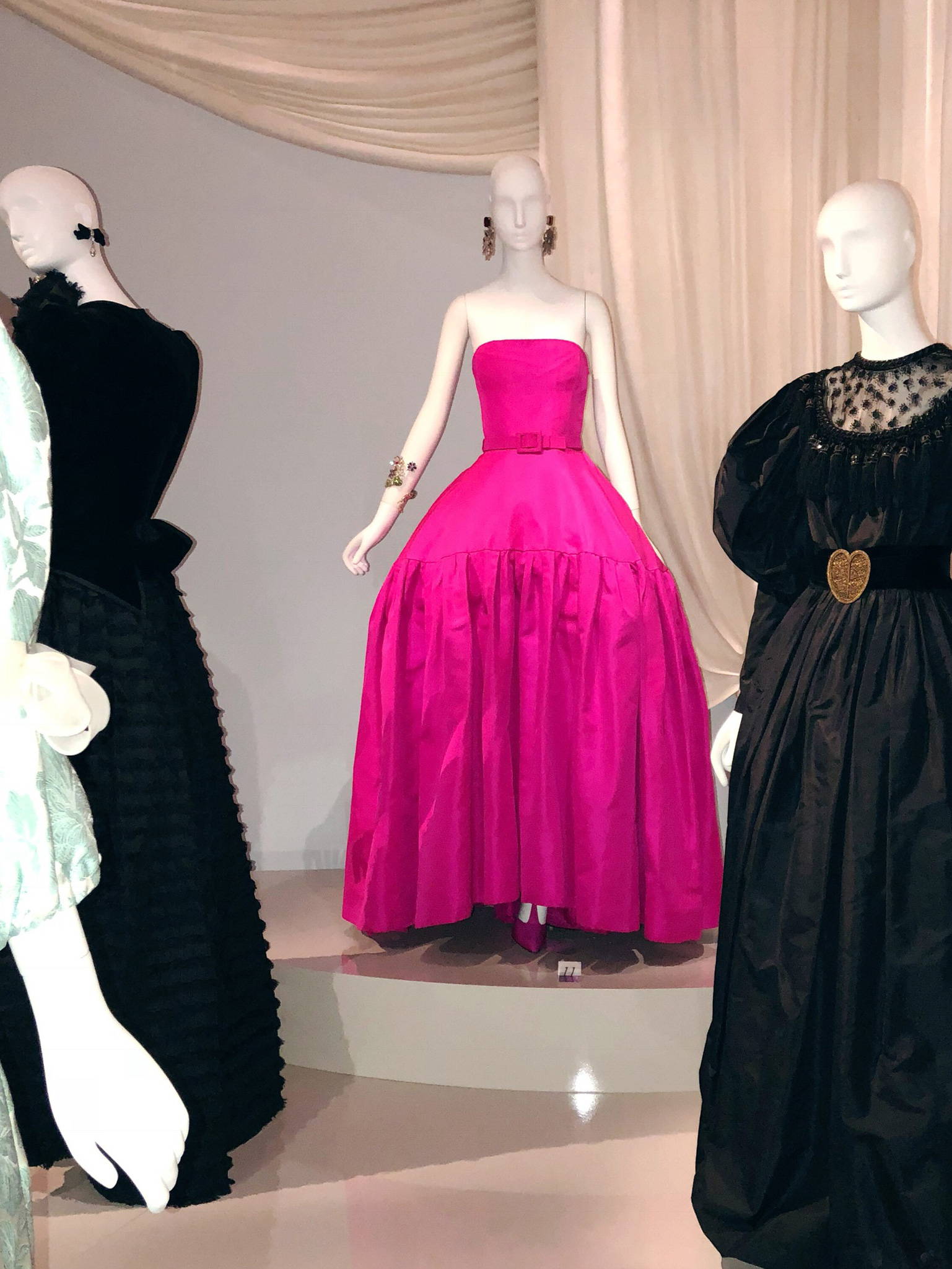 Le Bon Marché & Musée Yves Saint Laurent Paris
My daughter Clementine is obsessed with fashion and so we had to stop at Le Bon Marché. We also headed to the YSL museum to spend a few hours looking at Saint Laurent's incredible sketches and designs. I brought notebooks for the kids so they could sketch what they saw. We were actually able to go inside YSL's real studio.
We booked a lovely dinner cruise along the Seine at night. What a beautiful way to see the city! There are lots of different options for dinner cruise tours, but we chose to take a trip on Le Capitaine Fracasse. The sun didn't set until 7:30 each night so if you want to see the Paris lights, book
a late night tour.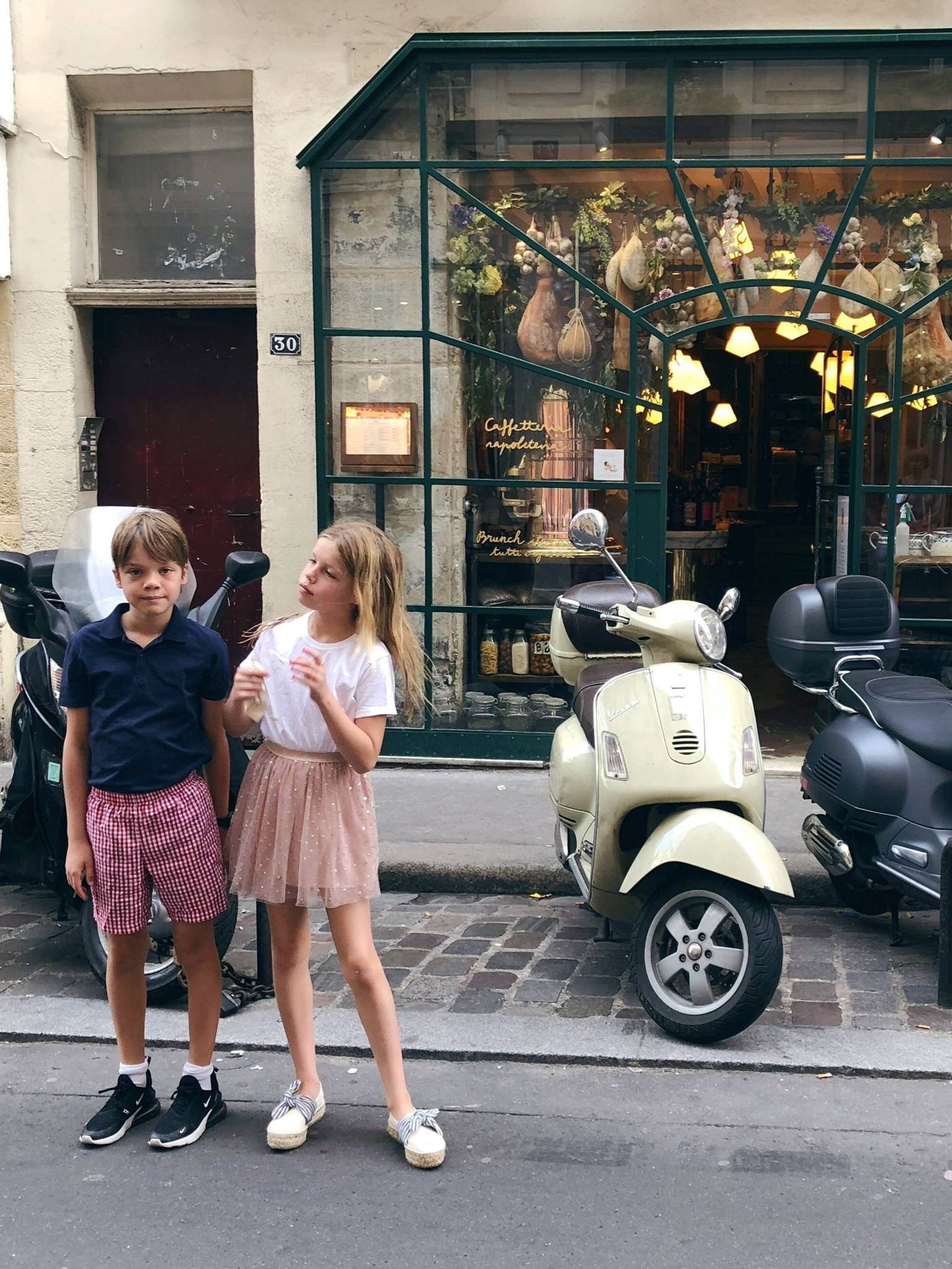 Keep in mind that shops in Paris are mostly closed on Sundays and Mondays when you plan out your trip. Besides the trampoline, my kids' second favorite activity was shopping for souvenirs. I was so surprised by how much they loved choosing little Eiffel Tower trinkets! It was a constant refrain of "Can we shop for souvenirs?" I gave them each a set amount of money to budget and spend themselves.
My son Casper loves sugar so I booked a chocolate and pastry tour through Paris By Mouth food tours. Our lovely guide Diane took us around to meet makers, taste delicious treats and learn all about their processes.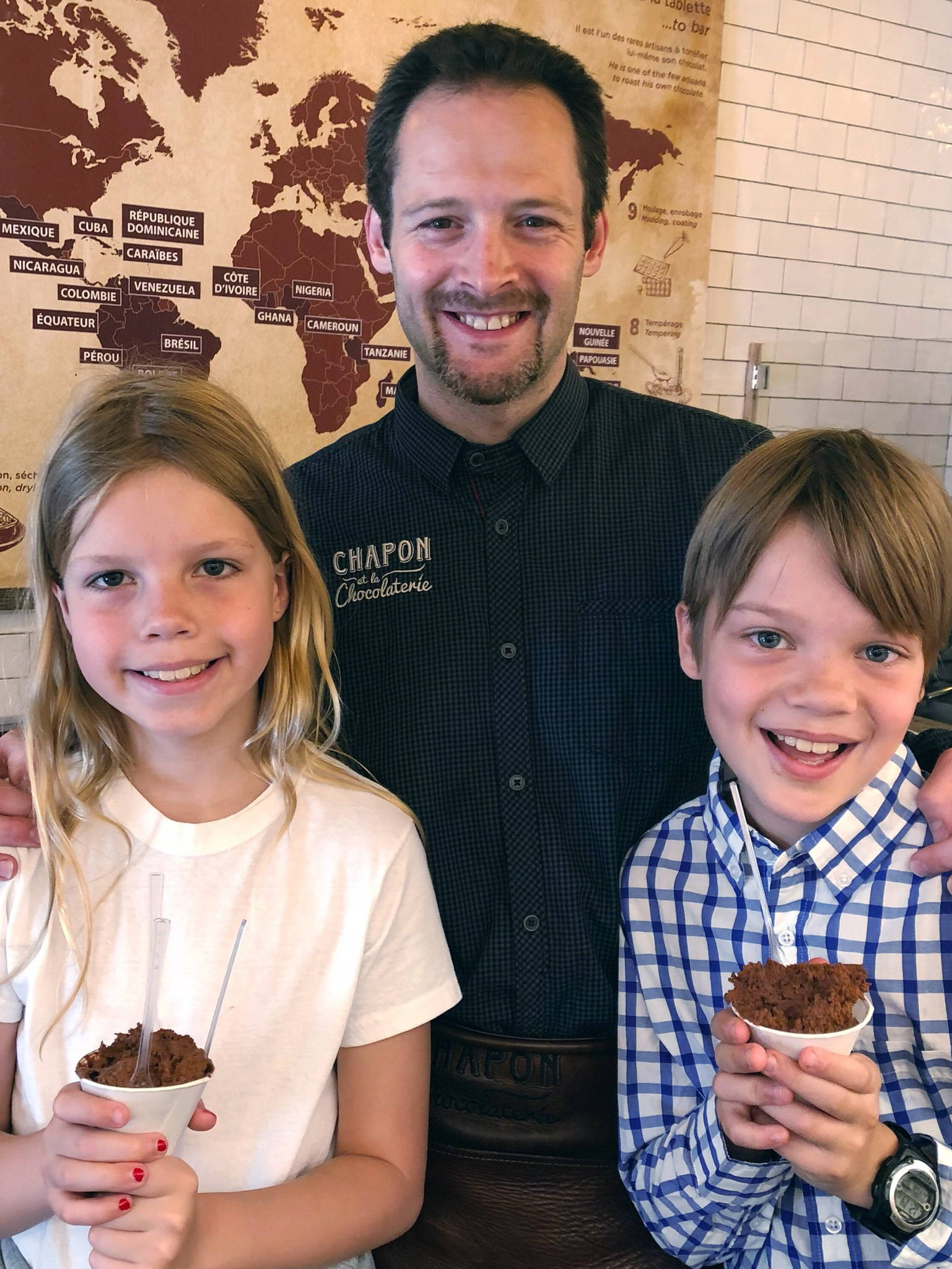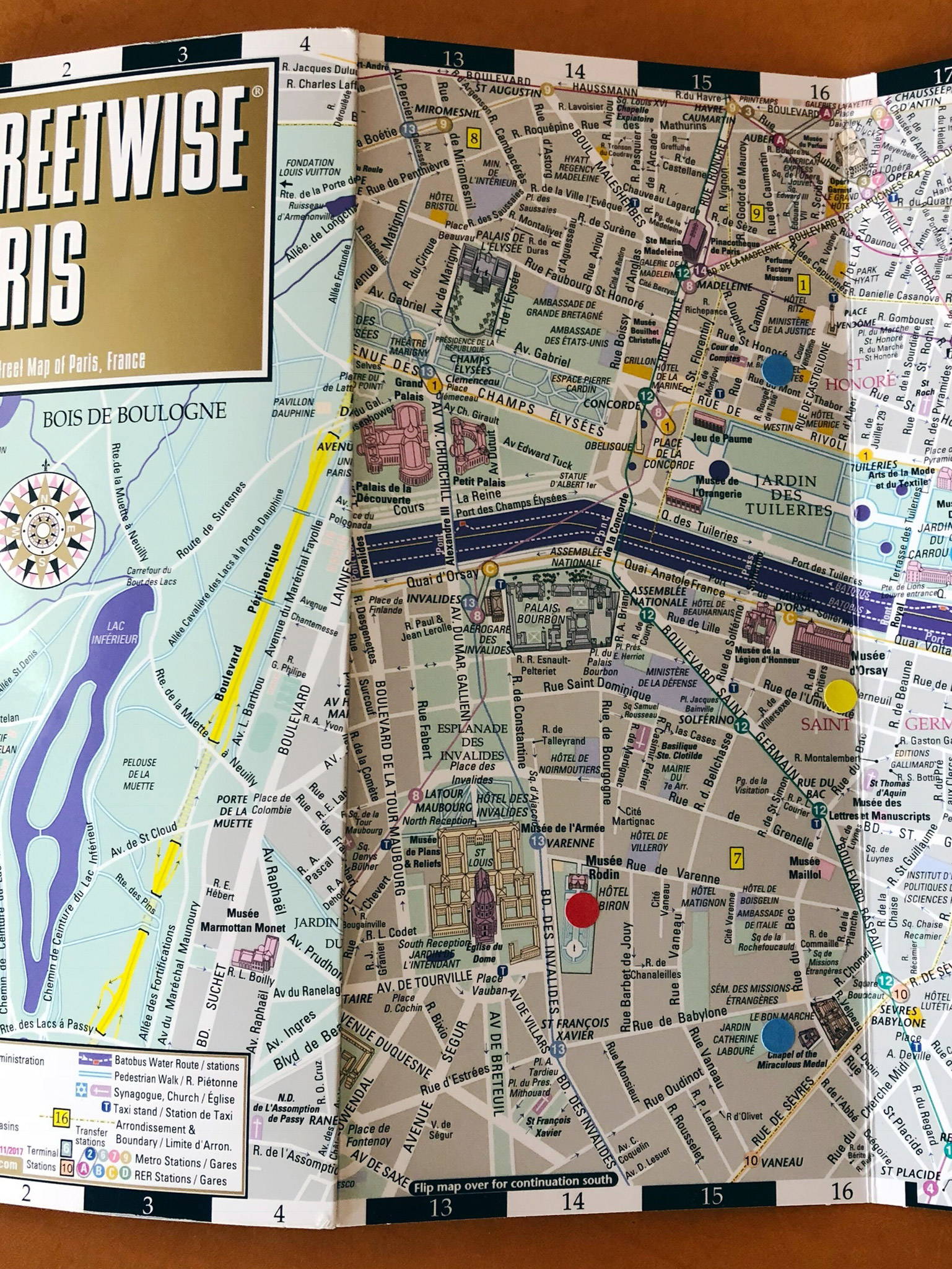 Before we left on our trip, I bought a laminated Paris map and plotted out each day of our trip in color coordinated dots (the first day was red, the second blue, etc). Even though I used google maps, it was nice to be able to quickly get a sense of where we were in the city on a physical map at any moment. And it helped the kids understand the layout of the city.
I had so much fun planning this trip. looking forward to our next adventure. Au revoir!