In early February, my team and I visited the Mexican city of Oaxaca to find inspiration for our next collection. We were enchanted by the rich traditions of craft we found there (as evidenced by our huge haul of goodies!). Read on to learn more about where we stayed, what we ate, and where we shopped.
We had the best night sleep in the most gorgeous hotel, Casa Antonieta, which is housed in one of the first buildings built in Oaxaca in the 1500's. It's been remodeled recently. Airy, modern rooms (decorated with wares from local artisans) surround a lush and elegant courtyard. This hotel which opened 6 months ago is both stunningly beautiful and well priced. We ate breakfast at Cafe Muse right in the hotel. Delicious and convenient!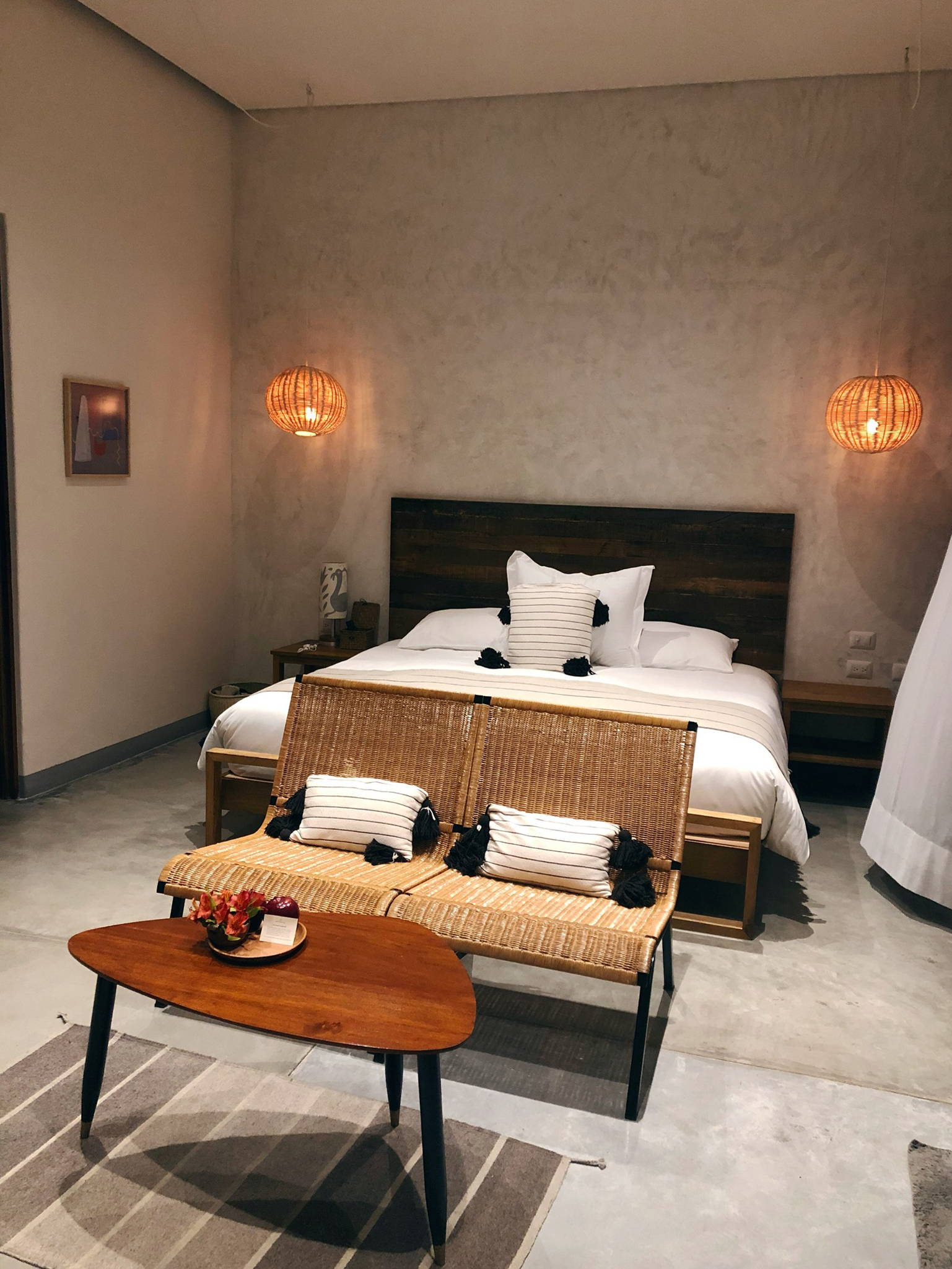 Our first stop of the day was a shopping trip to the Benito Juarez market. Here we found everything we could imagine from straw bags to flowers to toys to clothing. It's a wonderland of beautiful things. Be sure to pack an extra bag because it's hard to resist taking home one of everything.
We ate lunch at the lovely and popular restaurant Boulenc which has a working bakery attached. The line out the door was proof that this is a wonderful spot. Then we headed to all the shops on our list. Our favorites include: Xaquixe for recycled glassware, Lanii gifts for woven items and pottery and the pretty La Casa de las Artesanias with stalls for embroidered pieces and rugs. For a highly curated selection of local textiles, we went to Los Baules de Juana Cata.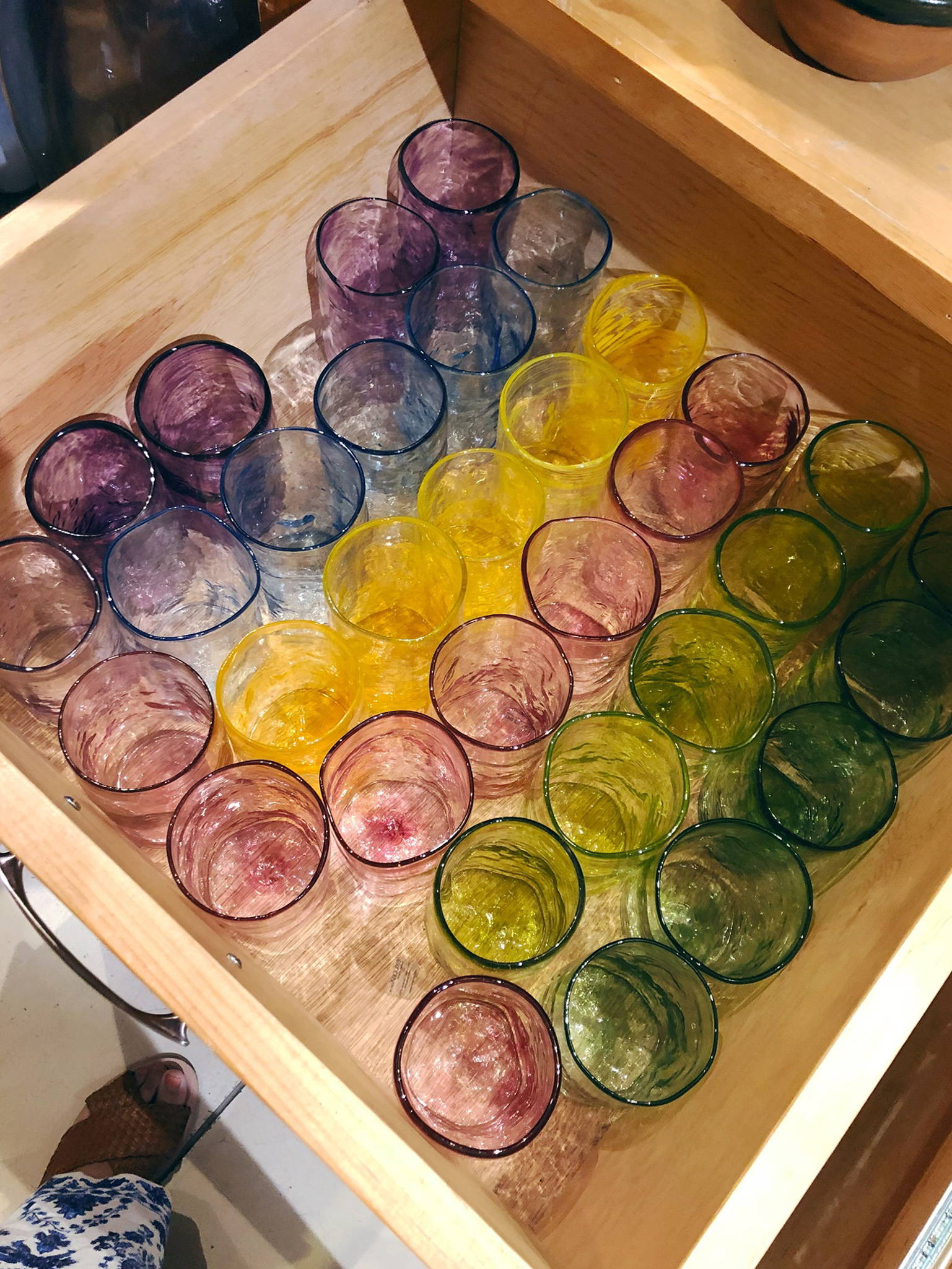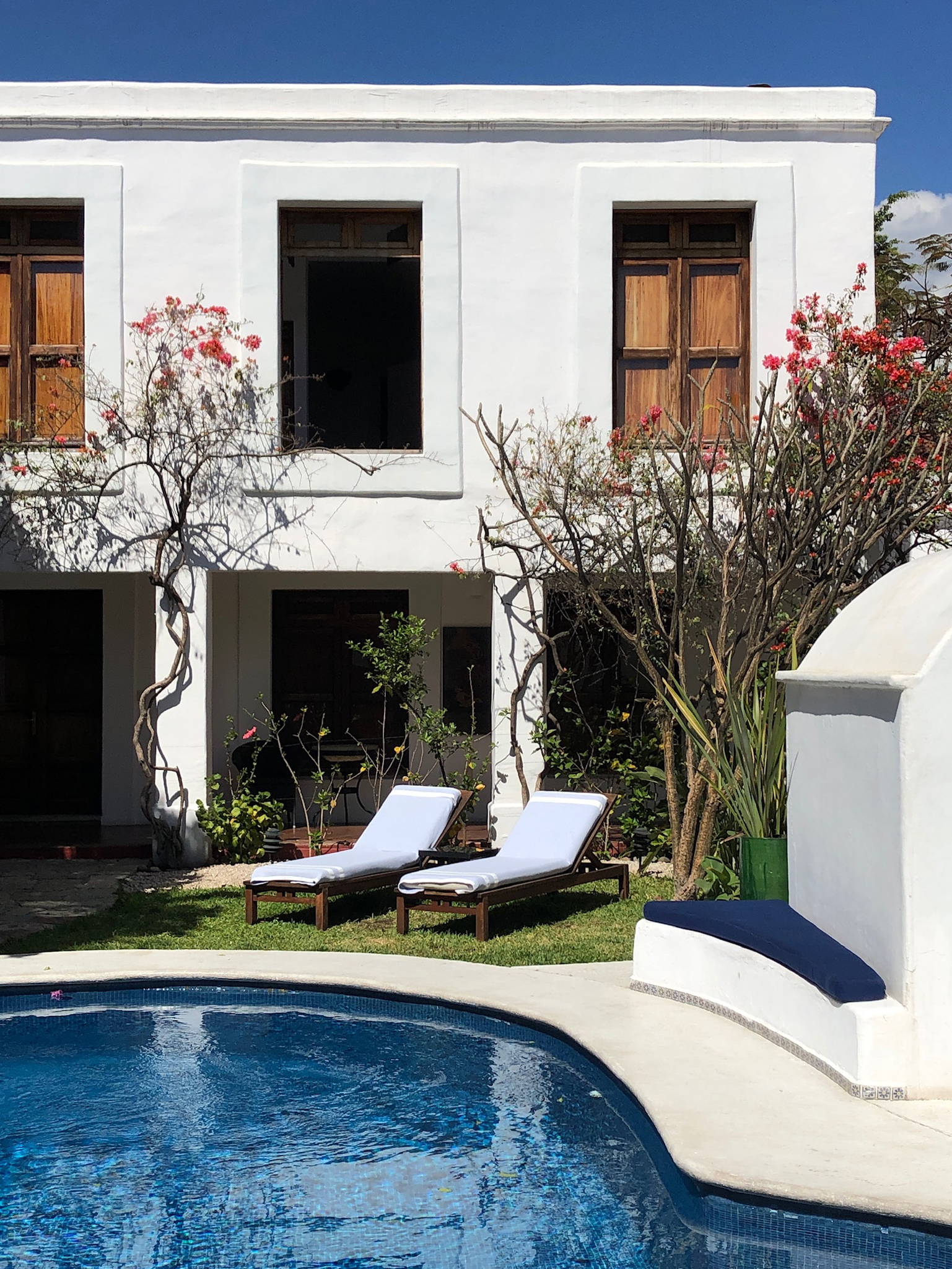 We popped over to Casa Oaxaca Hotel to see the beautiful heart shaped pool. We'd love to spend a night in this gem of a hotel sometime. In the evening, we had dinner on the rooftop at Casa Oaxaca. The traditional food was amazing in the open air setting.
We visited the Museo Textil de Oaxaca which was right next to our hotel for a quick tour of some of the textiles produced throughout the region. This museum is small but nice to see and
also free to visit.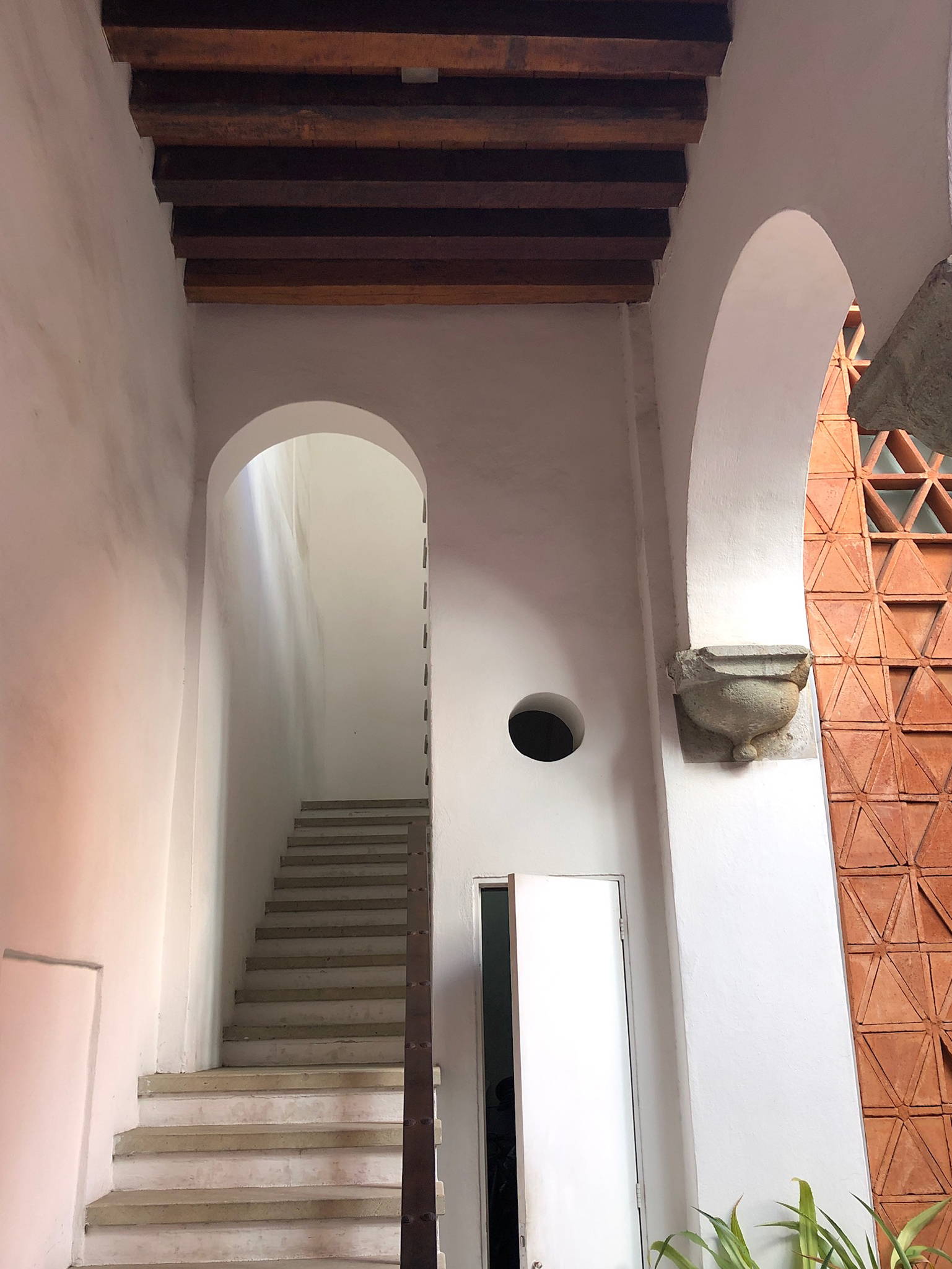 We visited our new friend Christina Hattler of Mexchic. Christina works with artisans around Mexico to produce beautiful rugs, textiles and clothing. We toured her lovely workshop and shopped her stunning collection.
Next stop was to see the weaving community of Teotitlan del Valle. We were so inspired by the beautiful colored yarns, the old looms, the architecture of the Cultural Center and especially the gorgeous ribbons the women
wore in their hair.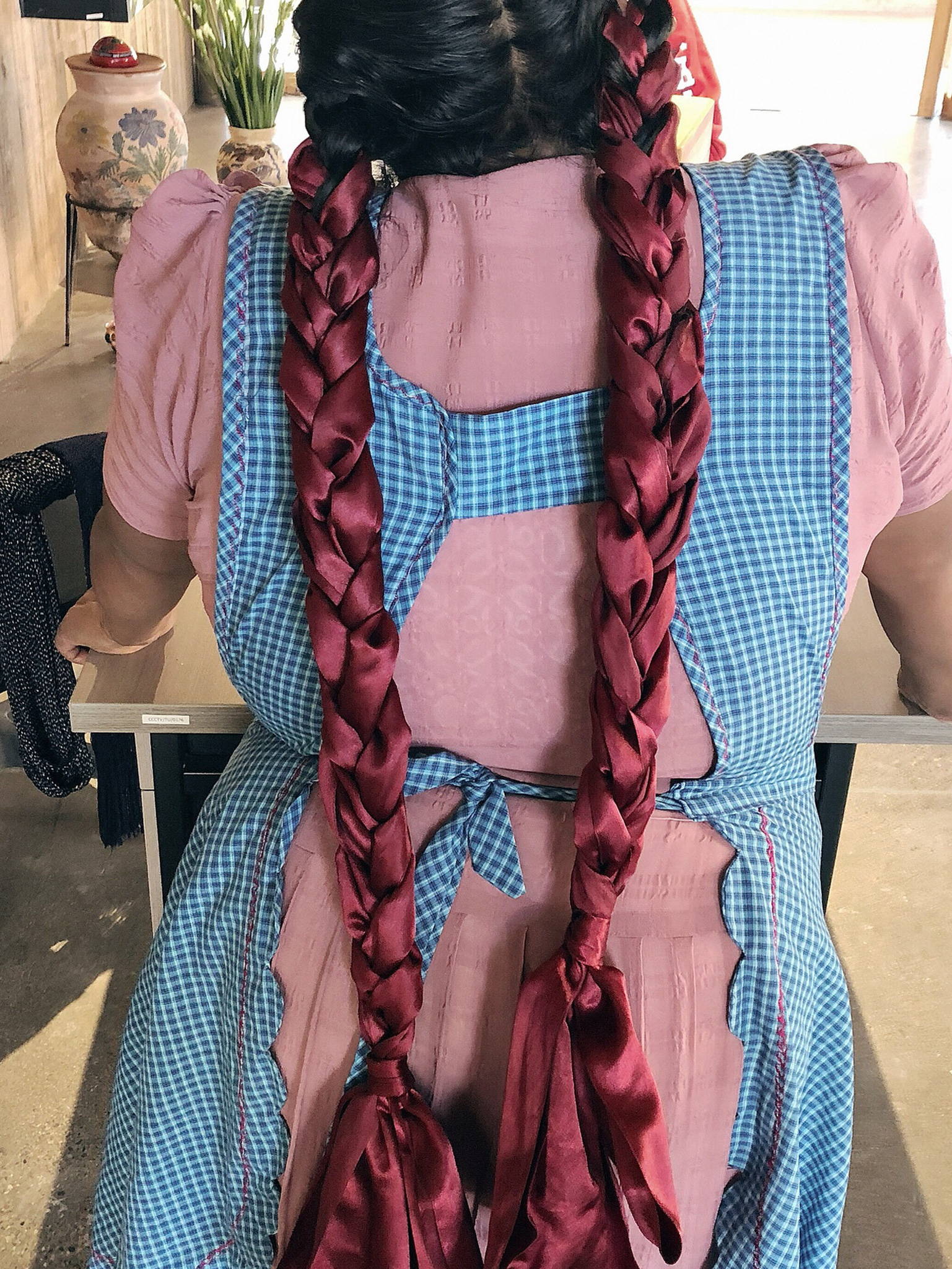 In the afternoon, we headed to my favorite stop on the entire trip - a visit to Casa Viviana to see how these artisans make Oaxacan flower candles. It's a fascinating process whereby each flower is carefully created in layers then applied to the base of candles. Viviana herself showed us around. She is famous for the beautiful candles she and her family makes.
We had to stop back at Boulenc bakery for their incredible chocolate cookies. Then it was time to rest a bit before a delicious dinner at Zandunga with our pal Colleen Herman who is doing a fellowship at Pocoapoco. Check Colleen's paintings on her Instagram - @colleenmherman.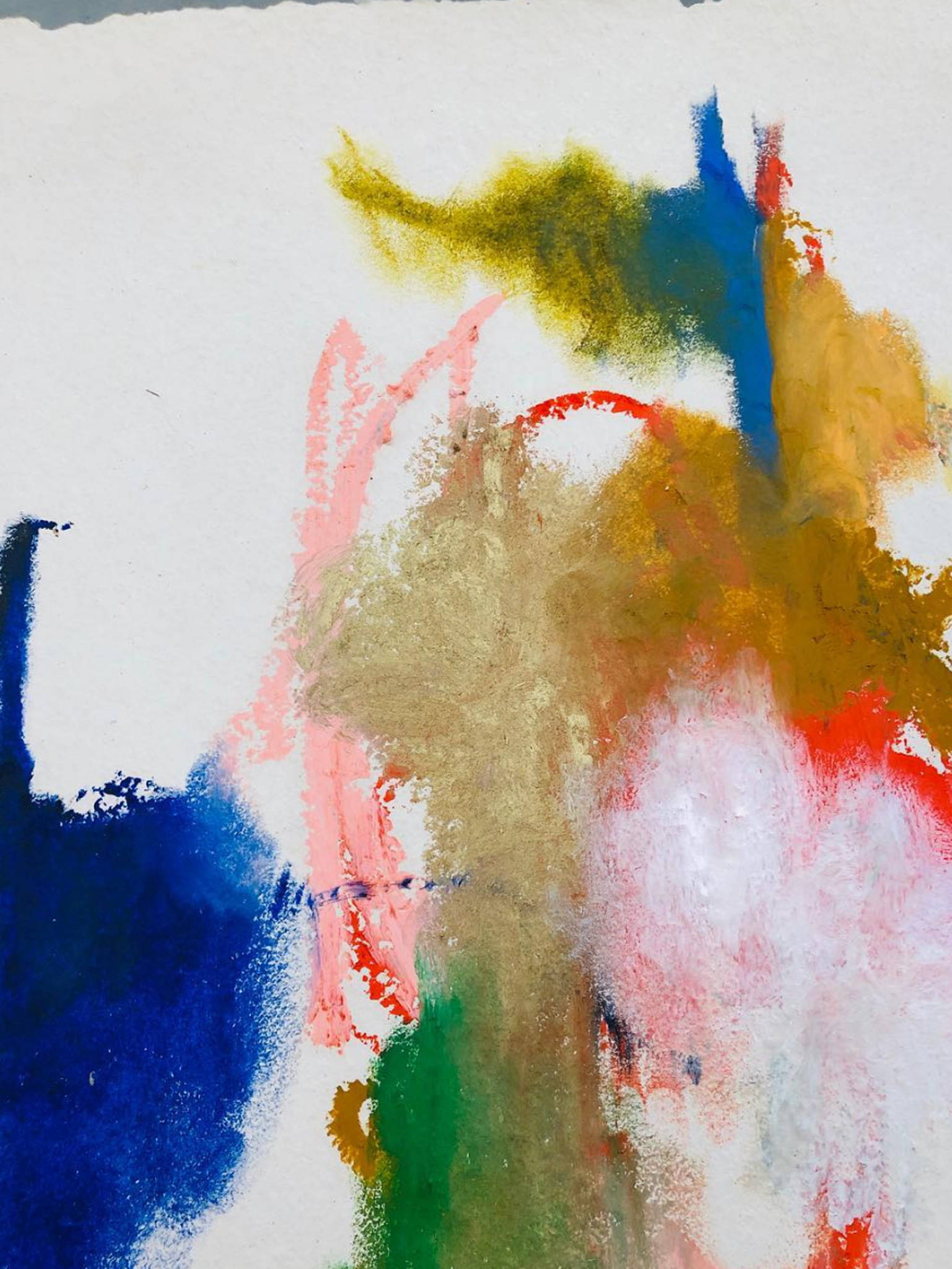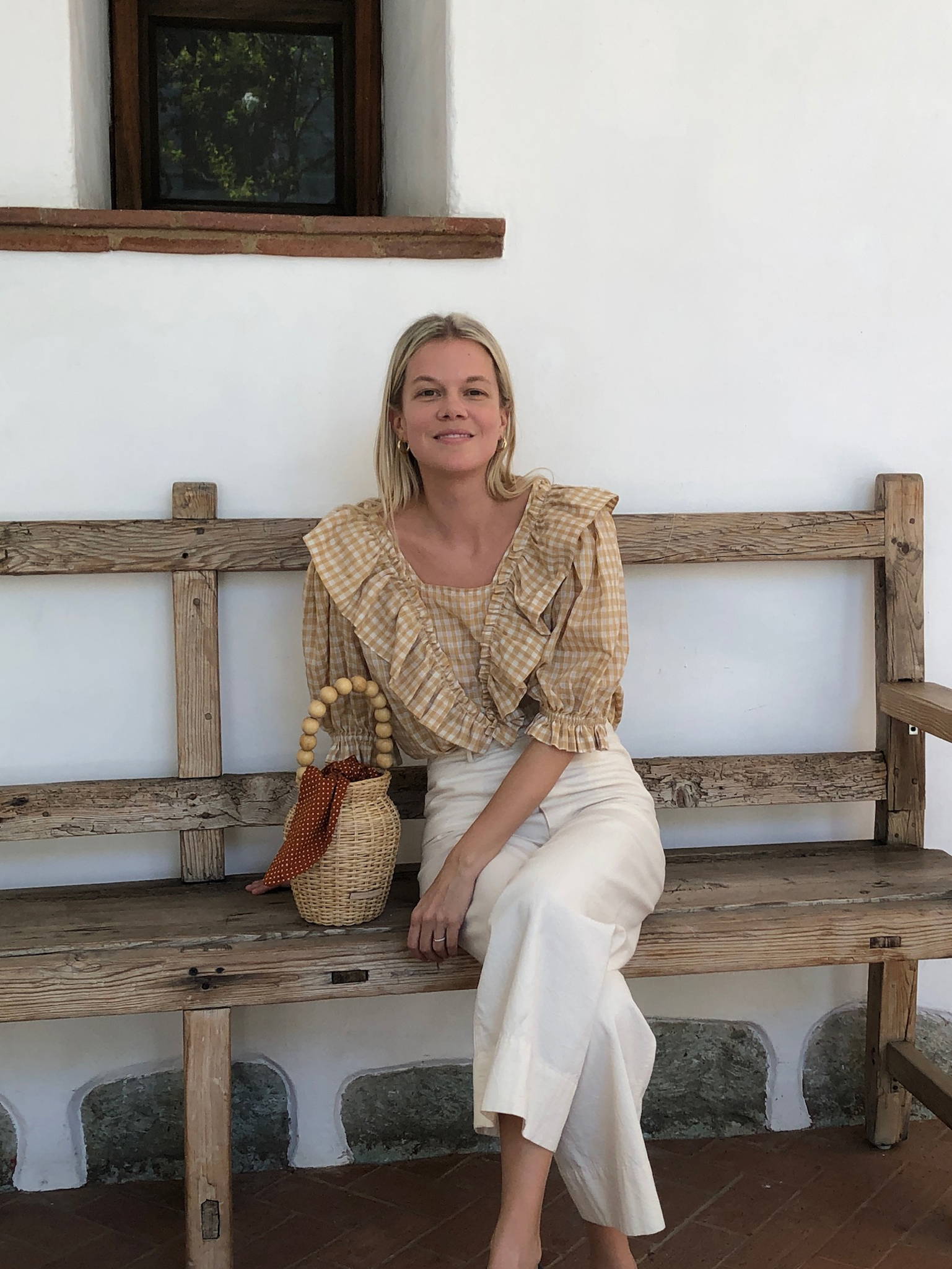 We ate breakfast in the courtyard of our hotel at Cafe Muse. Then met up with our sweet driver Alfredo (if you travel to Oaxaca we highly recommend contacting Alfredo. He was so helpful and kind to us during our stay and drove us safely everywhere, with a fully stocked cooler of drinks in the back of his comfortable car. Alfredo's email is ridewithme.oax@gmail.com).
Alfredo drove us to the Xaquixe glass factory where we met one of the owners, Christian. We were fascinated to learn about this sustainable business where broken glass is recycled and used cooking oils from Oaxaca restaurants powers the fires for making their stunning glassware. I bought glasses in LR pink, of course. We love
this beautiful line!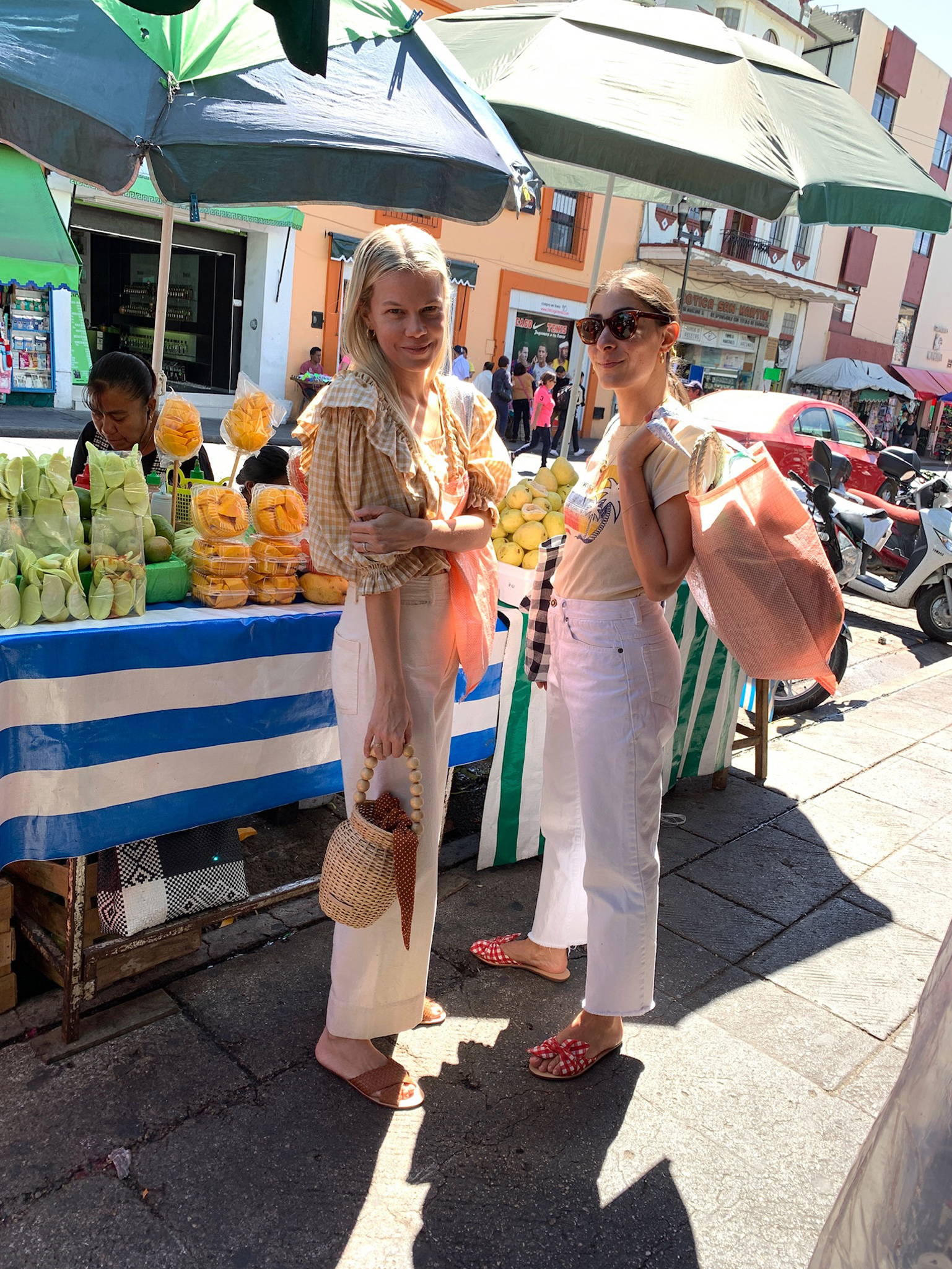 We had to make one last stop at our favorite outdoor market Benito Juarez for woven baskets, bracelets, placemats, souvenirs, and a giant bag to carry it all home! We said goodbye to our friends at Casa Antonieta and boarded our flight.
Casa Antonieta
Casa Oaxaca Hote
Boulenc
Casa Oaxaca
Zandunga
Cafe Muse
Benito Juarez Market
Xaquixe
Lanii
Casa Vivana
Colectivo 1050
Mexchic
Museo Textil de Oaxaca
La Casa de las Artesanias
Los Baules de Juana Cata
Teotitlan del Valle