London in 3 Days
(or Fewer)
I just spent a jam-packed three days in one of my favorite cities to celebrate the launch of our Resort '19 collection with a lovely press breakfast. Between meetings and events, we didn't have too much free time, but still managed to try many of my friends' recommendations for the best eating, shopping, and activities the city has to offer. Hopefully you have more than three days to experience London, but if not, these are my musts and tips for a quick trip.
We had drinks, a cozy candle-lit dinner and then headed off to the most comfortable bed I've ever slept in at Dean Street Townhouse, right in the heart of Soho. This hotel is affiliated with Soho House and has a beautiful restaurant/bar and lovely Cowshed bath products in the bathroom.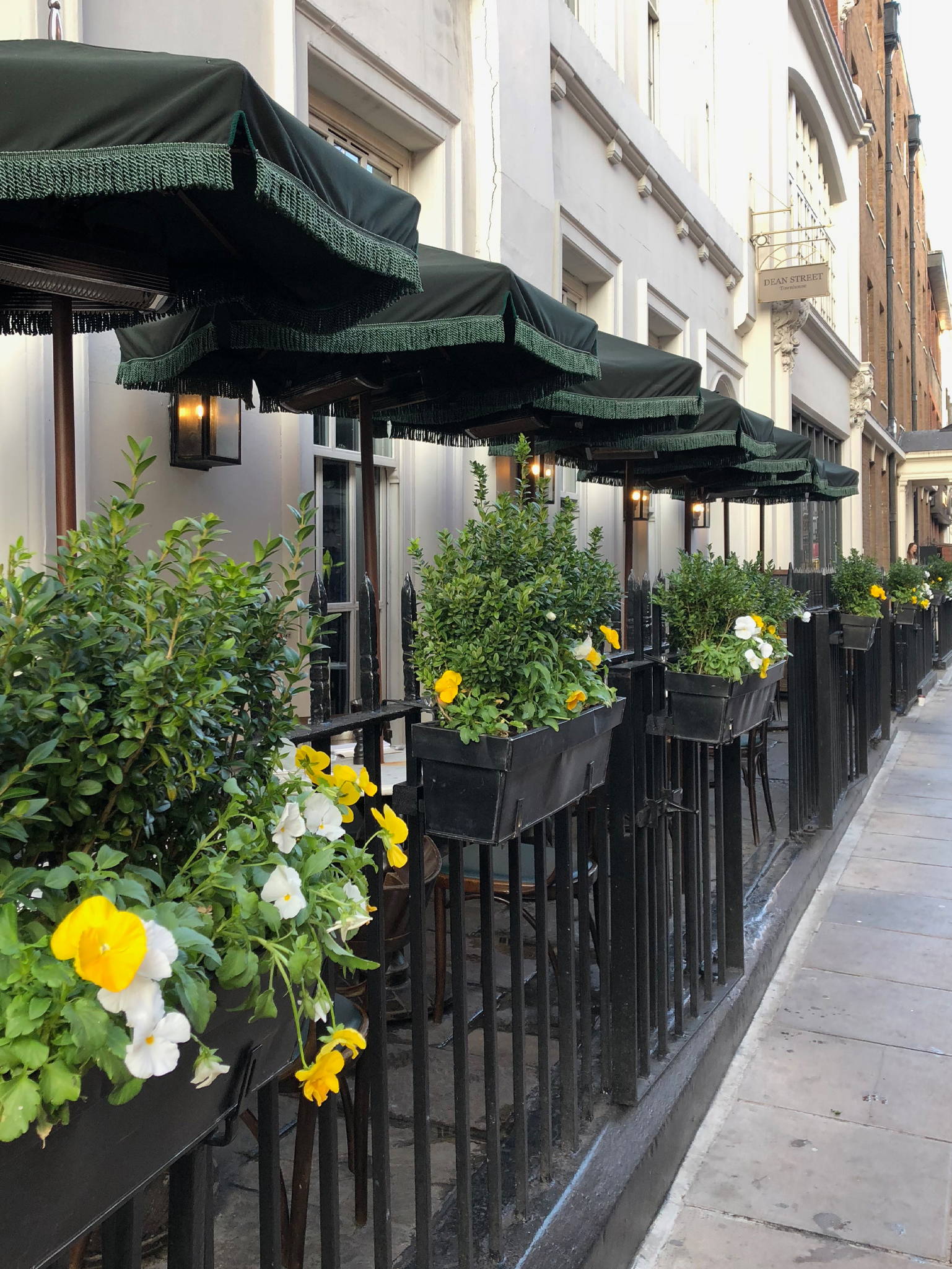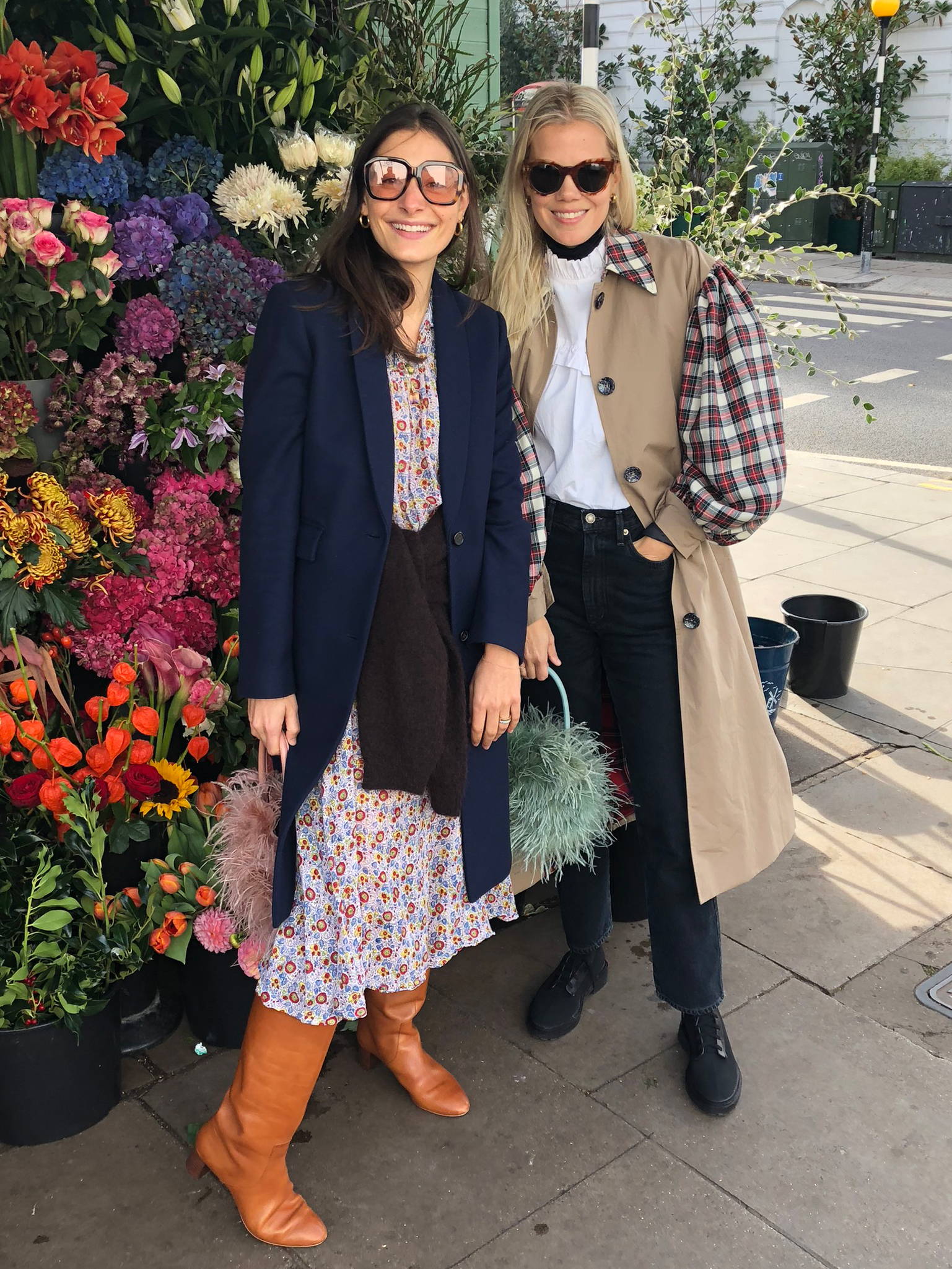 We had breakfast at our hotel and then took the tube over to Notting Hill for shopping and looking around at all the beautiful homes. What a dream it would be to live here! We saw Goop's new shop, popped into stores like Coverture and their men's shop Garbstore, checked out florals at Harper and Toms then ate lunch at Chucs. The chicken paillard and zucchini fries were delicious.
We held a beautiful breakfast with editors, buyers and stylish ladies at Spring, a stunning restaurant in somerset house. The lovely florals were by Worm London, our favorite London florist. I was so excited to meet so many of the stylish women I've admired from afar like Martha Ward (my style crush and the sweetest person ever!), Bettina Looney, Anna & Florrie from & FINALLY and Jessie from @wethepeoplestyle. I also loved meeting Anna Foster and learning about her line E.L.V. Denim which is created from pairs
of vintage jeans.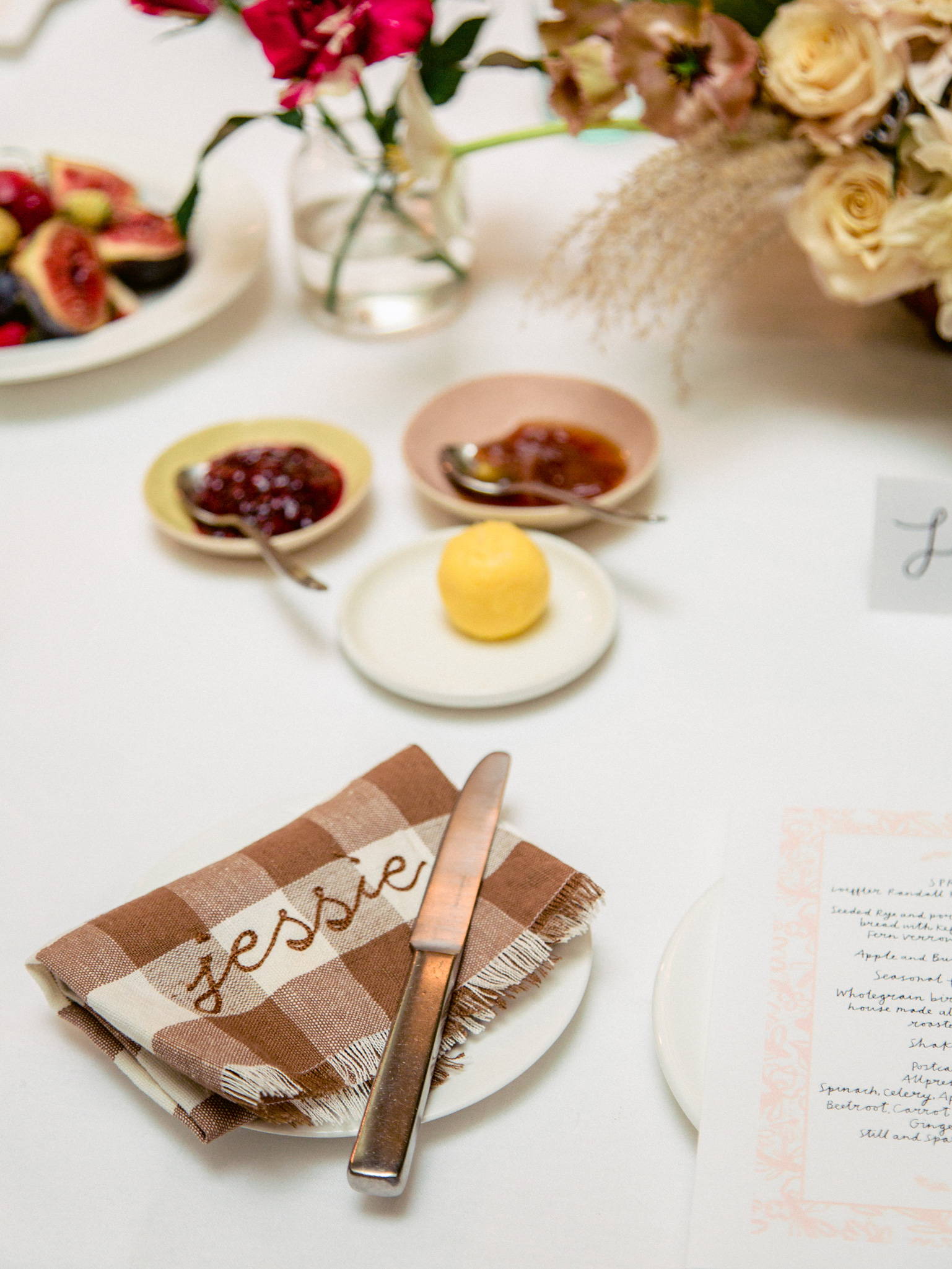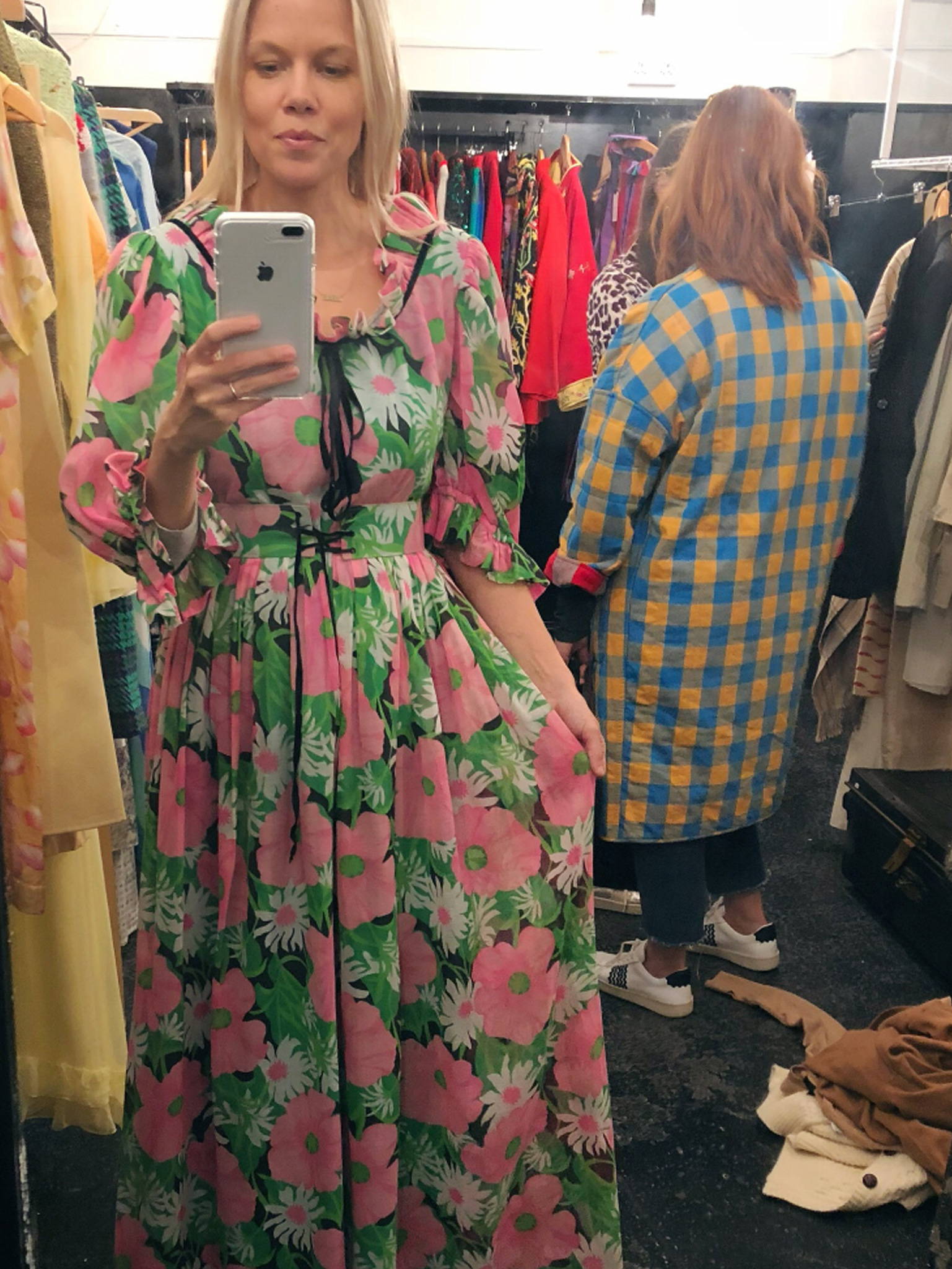 Vintage is our jam and there are so many shops we wanted to visit. Sadly we weren't in town for Portobello Road Market but this is a must if you visit over the weekend (Friday is the best day to go before it is picked over). We took the tube over to Golborne Road to visit Rellik which has a nicely edited selection of designer vintage, then wandered down Golborne to see a mixture of clothing, knickknack and furniture shops. Our favorite was Phoenix where I got a beautiful set of 11 blush pink glass wine goblets. I'm going to use them for Thanksgiving.
We met up with our friend Jessica Richards of Shen Beauty at London's most instagrammable restaurant, Sketch. We had a drink there and got a kick out of the restaurant's wacky egg pod bathrooms. In retrospect, it would have been best to make a reservation in the pink room for tea. We wanted to try out those famous pink chairs!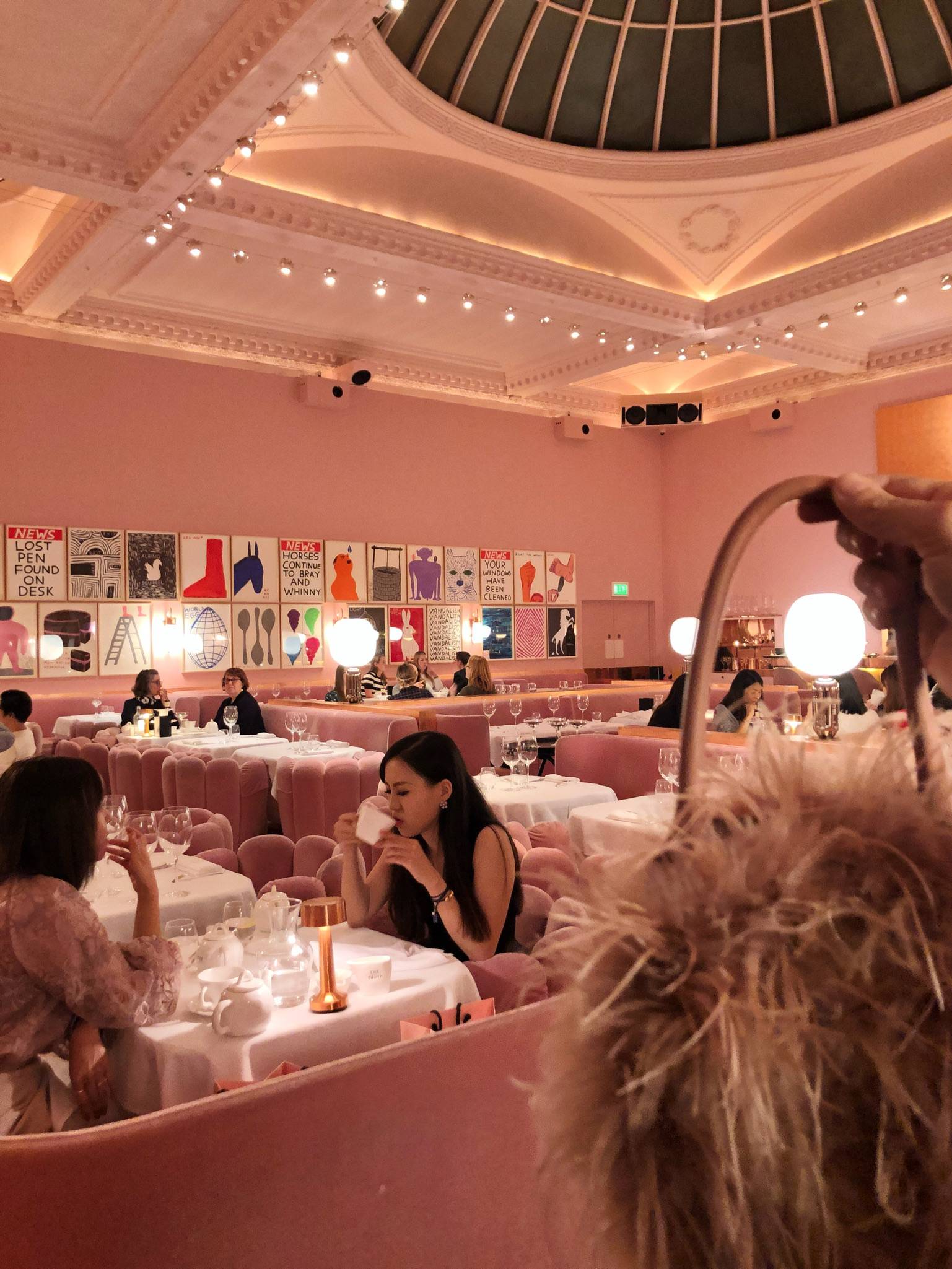 What a whirlwind. Until next time, London!