With loved ones traveling from across the world, Felina and Billy kept their ceremony close to home, hosting an intimate wedding in Hackney's town hall. Follow along for Felina's story of her neighborhood nuptials now.
"We'd initially envisioned a ceremony in the countryside, but with friends and family travelling from as far as Los Angeles and Hong Kong, we decided to keep it simple with a city wedding. We were living in Hackney at the time and were dead set on finding a local venue as a reflection of us and our life together.  
"When we visited the Atria at Hackney Town Hall for the first time, it drew us in instantly. The super high ceilings, the glass roof that bathed the entire room in natural light, the exposed brick juxtaposed with the copper wall feature — it was perfect! The space had a traditional and modern feel at the same time which was exactly what we wanted our whole wedding to embody."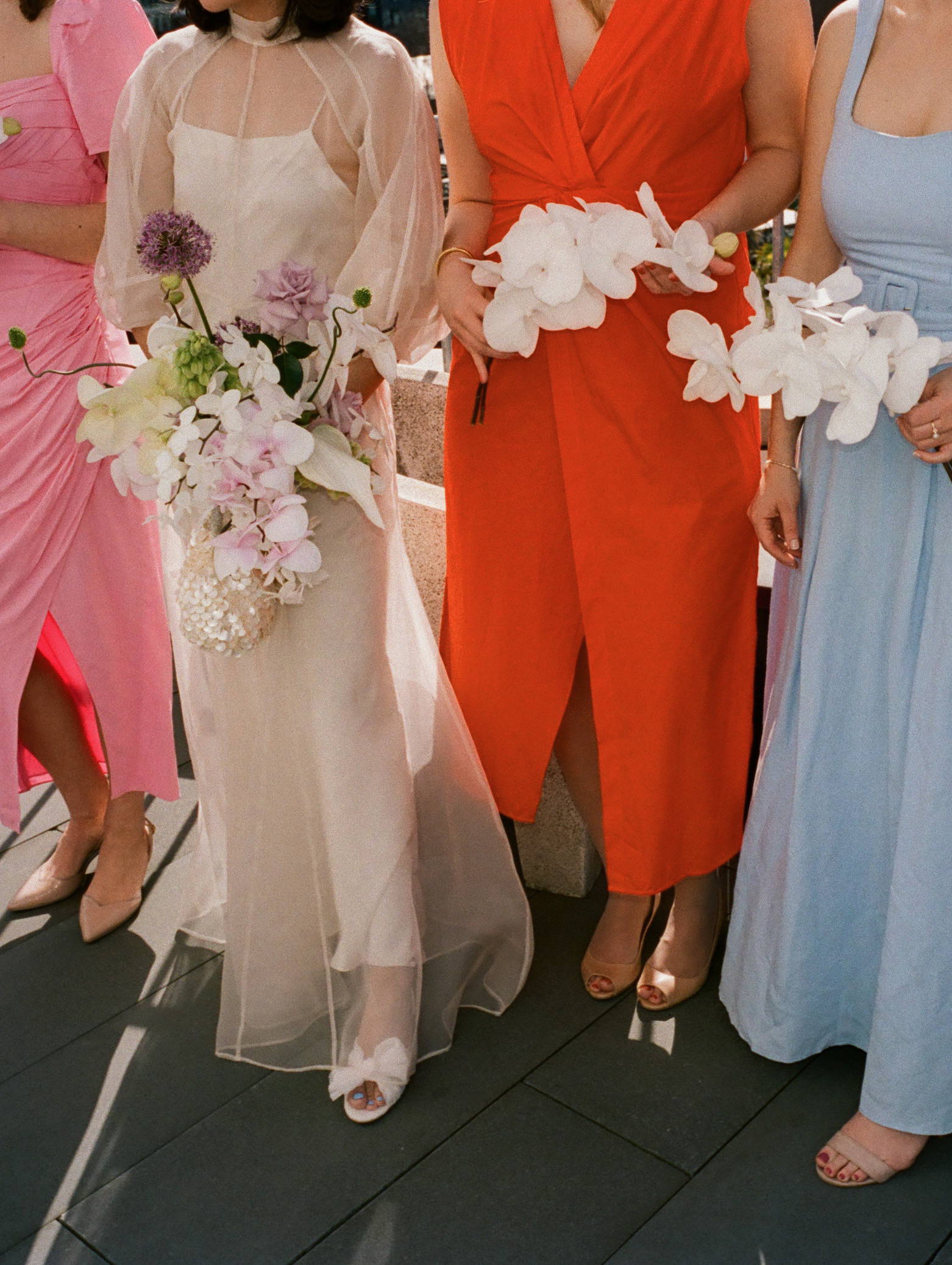 "I had my eye on Dahlia from day one. The pleats, the statement bow, the low and round block heel — these were the things that won me over instantly the first time I saw them. Having a low block heel was so important to me as our ceremony venue and reception venue were eighteen minutes apart by foot. Billy and I had already planned to walk that journey with the rest of our wedding party, so comfort was a massive consideration for me.
"I absolutely loved wearing Dahlia on the day. Honestly, these heels exude major romantic vibes! I'll continue to wear these beauties for a long time to come."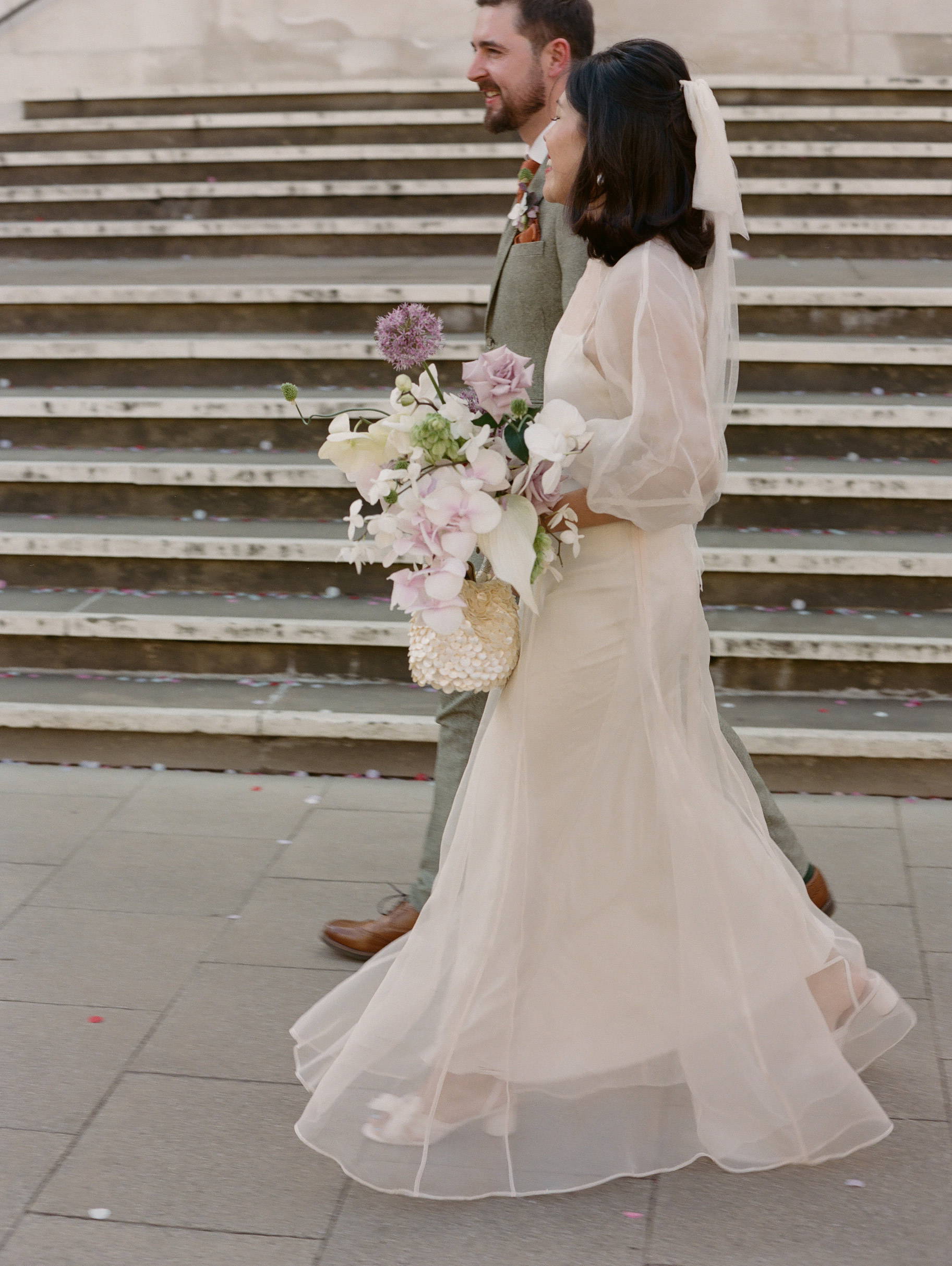 "From the get-go, I knew I wanted a dress that was representative of my personal style, and that would give me the freedom to move around with ease, and when I found Kamperett's Meiere gown, I knew it would be perfect. I loved how I felt in it, I loved how there wasn't a long train that I could trip on (because I would!), and I loved how there was an option to dye the dress a different colour after the wedding."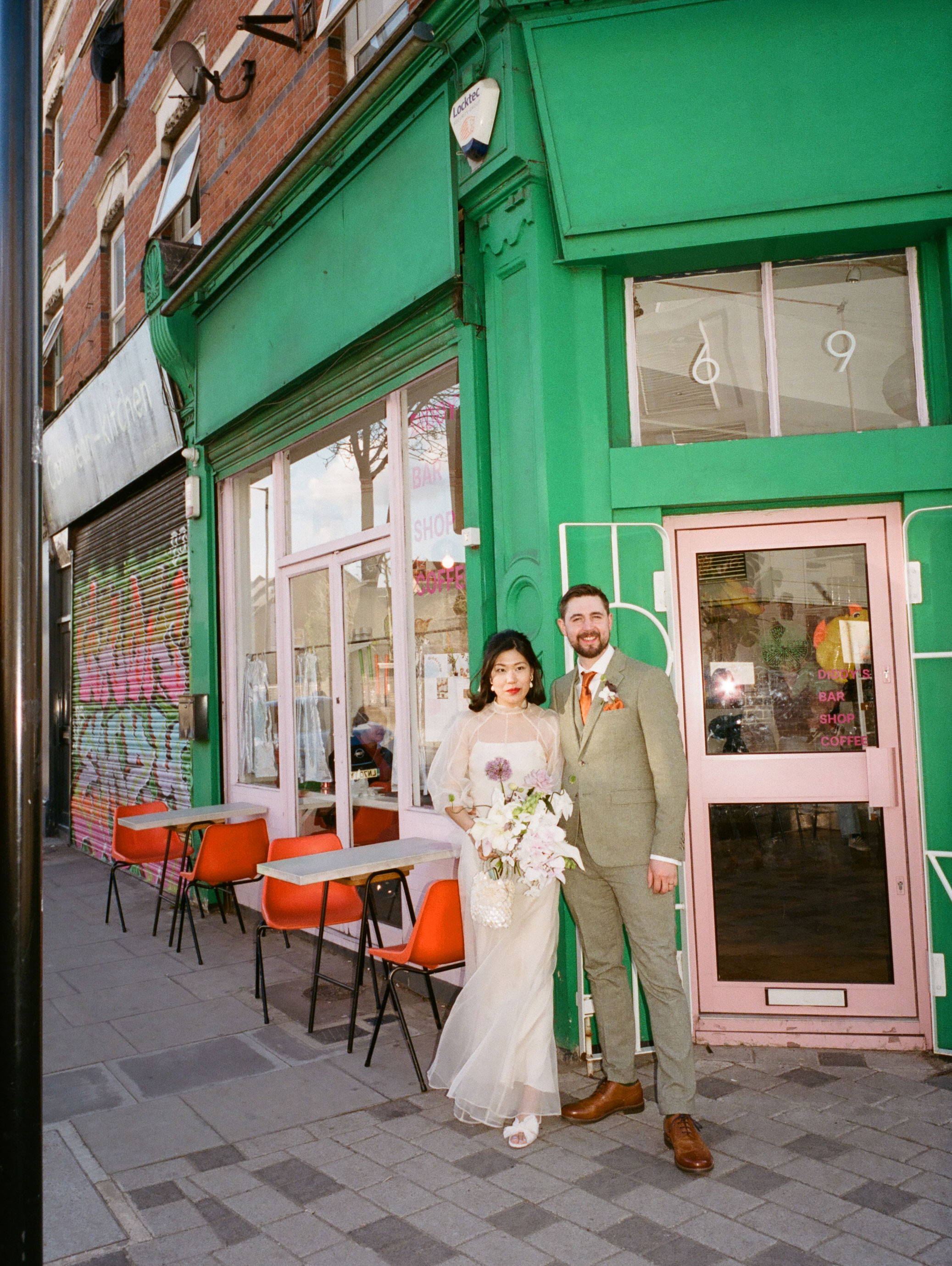 "We had a humanist ceremony which meant everything was personalised and meaningful to us. Some of my favourite moments included:
Having both mums walk Billy down the aisle

Walking down the aisle with both dads to 'Just Like Heaven' by our live string quartet

Hearing 'Two for Joy' for the first time, a poem that Billy's mum wrote and read

My Haiku vow and Billy's Haiku-adjacent vow

Sharing quiet moments with Billy in pockets of Hackney Town Hall after the ceremony, enjoying our first moments as newlyweds

Our reception at Bistrotheque, our favorite East London restaurant. Seventy people we love in the same room, celebrating our love — what an incredible feeling."
---
"

I absolutely loved wearing Dahlia on the day. I'll continue to wear these beauties for a long time to come."
---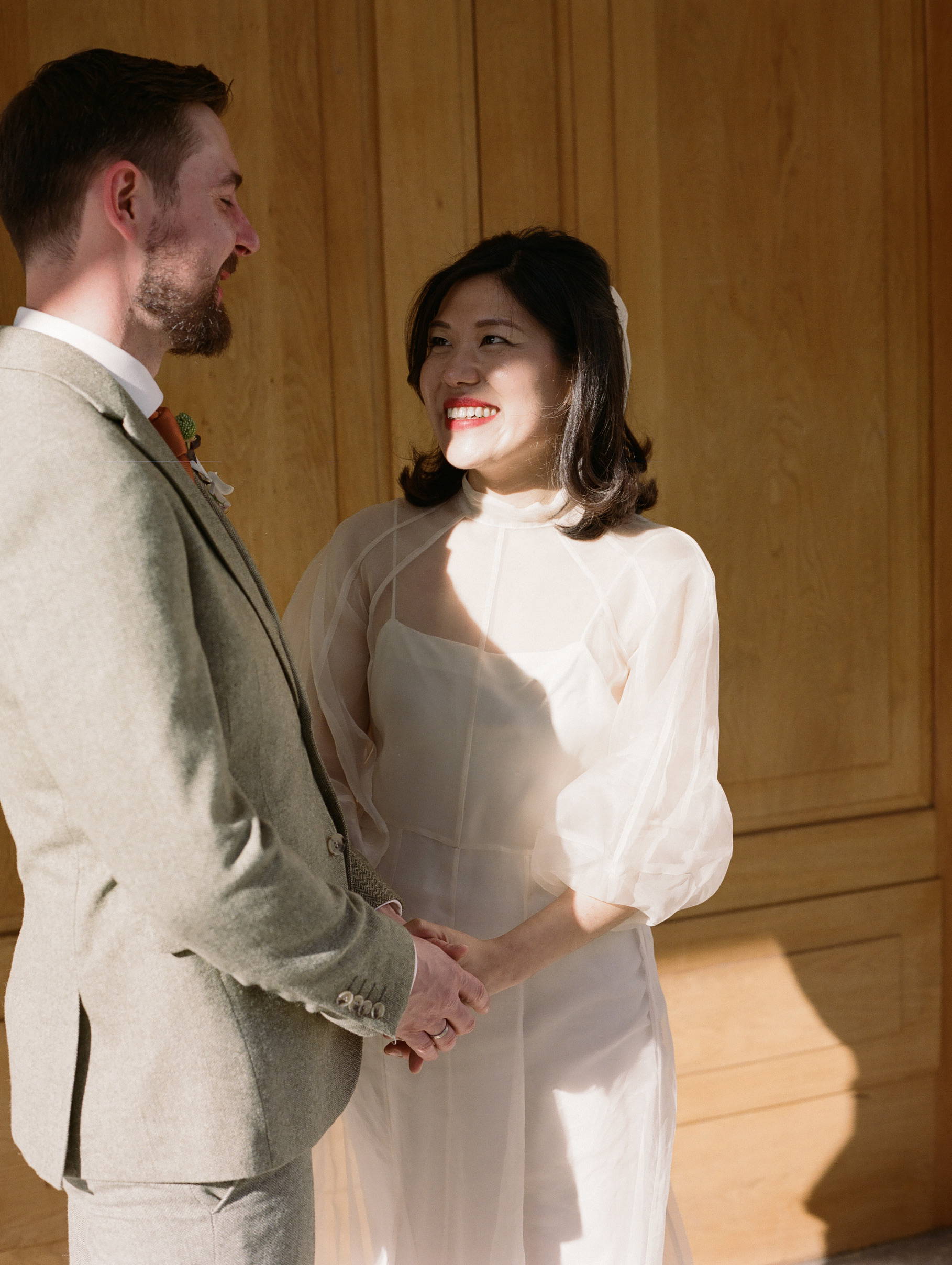 "I will miss the creativity that went into planning our wedding. Billy and I did it without a planner, so we were pretty chuffed with ourselves when the day turned out to be everything we wanted it to be AND more. It's no secret that wedding planning comes with a mountain of decision making, and I learnt that when indecisiveness takes over, the best thing to do is to close your eyes, and trust your gut."
"The moment I'll remember most is reading my vow to Billy and embracing every depth of happy, romantic emotion that came with it.  
"In this lifetime together
You and I will be
Home to each other always"