Discover Jessie's obsessions for her favorite season.
Green just makes me happy. I've been living in our green gingham pleated skirt and our woven green and white checked bag. Love this combo! I even wore this skirt on the plane to Stockholm. It is so comfy.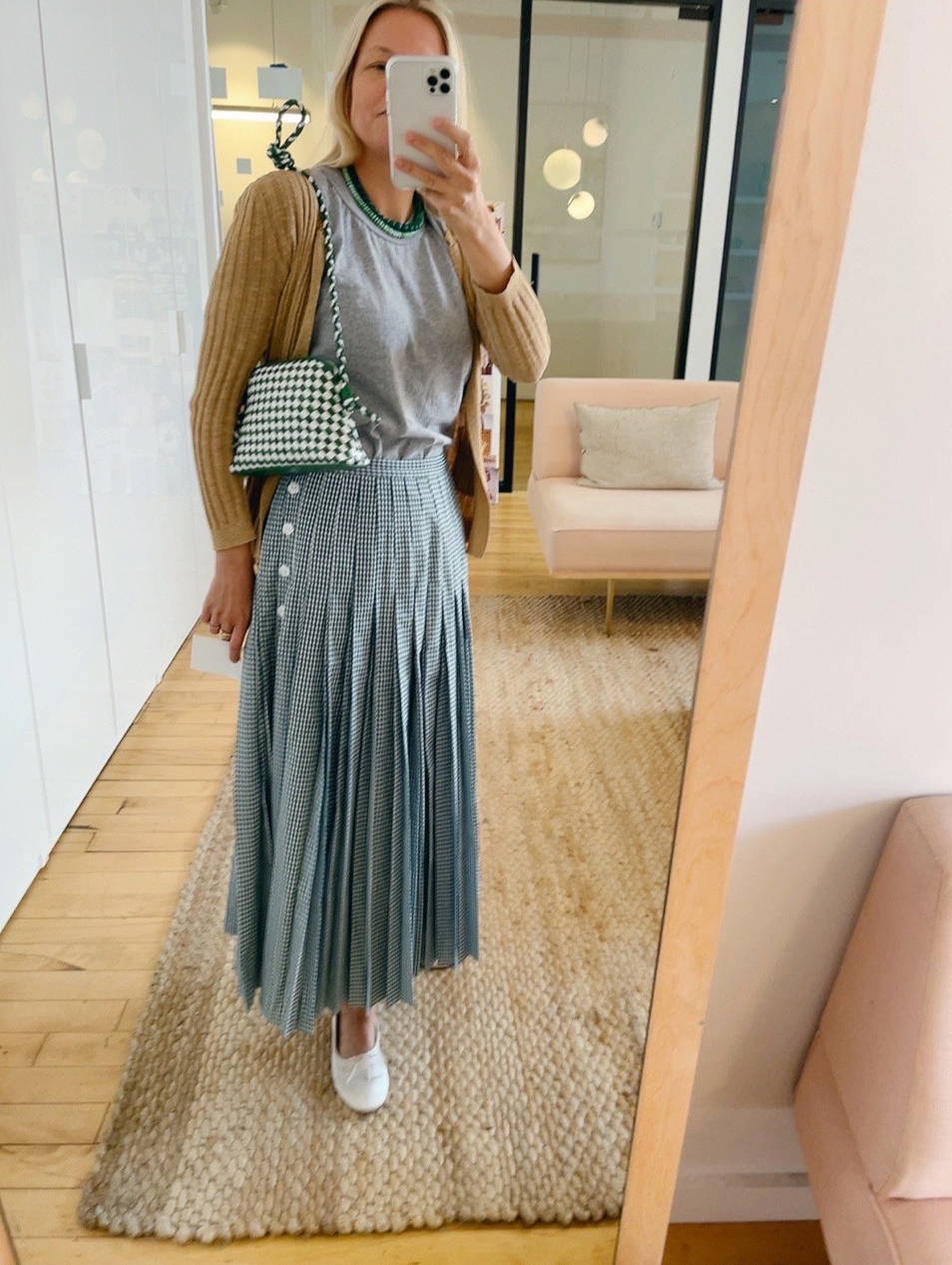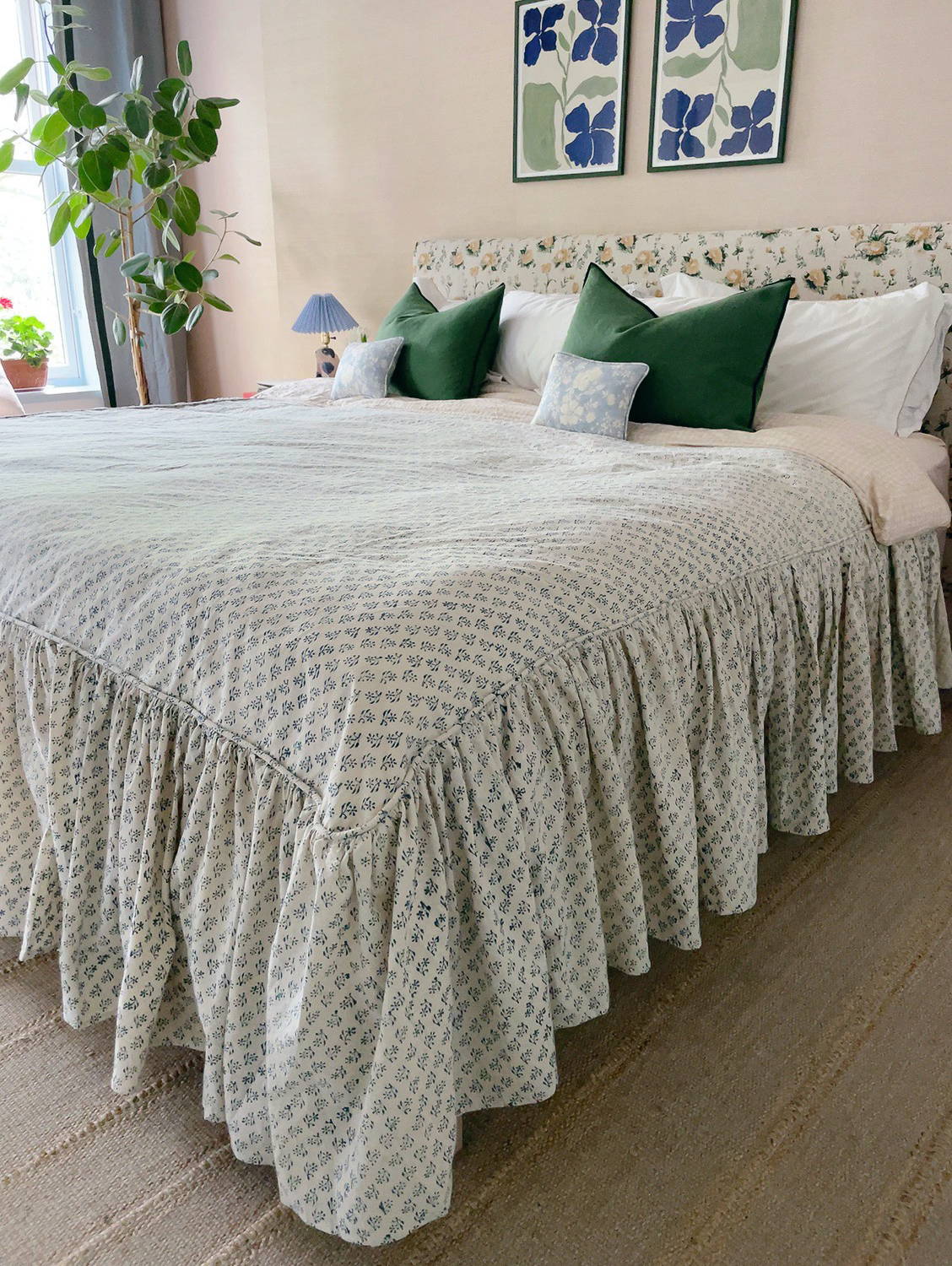 I recently splurged on a ruffled bed coverlet by Les Indiennes and it feels so special and luxurious! Especially love it with our LR X Temple Studio collab pillows on top.
While in Stockholm, we visited the national museum's exhibit entitled "The Garden: Six Centuries of Art and Nature." It was so inspiring.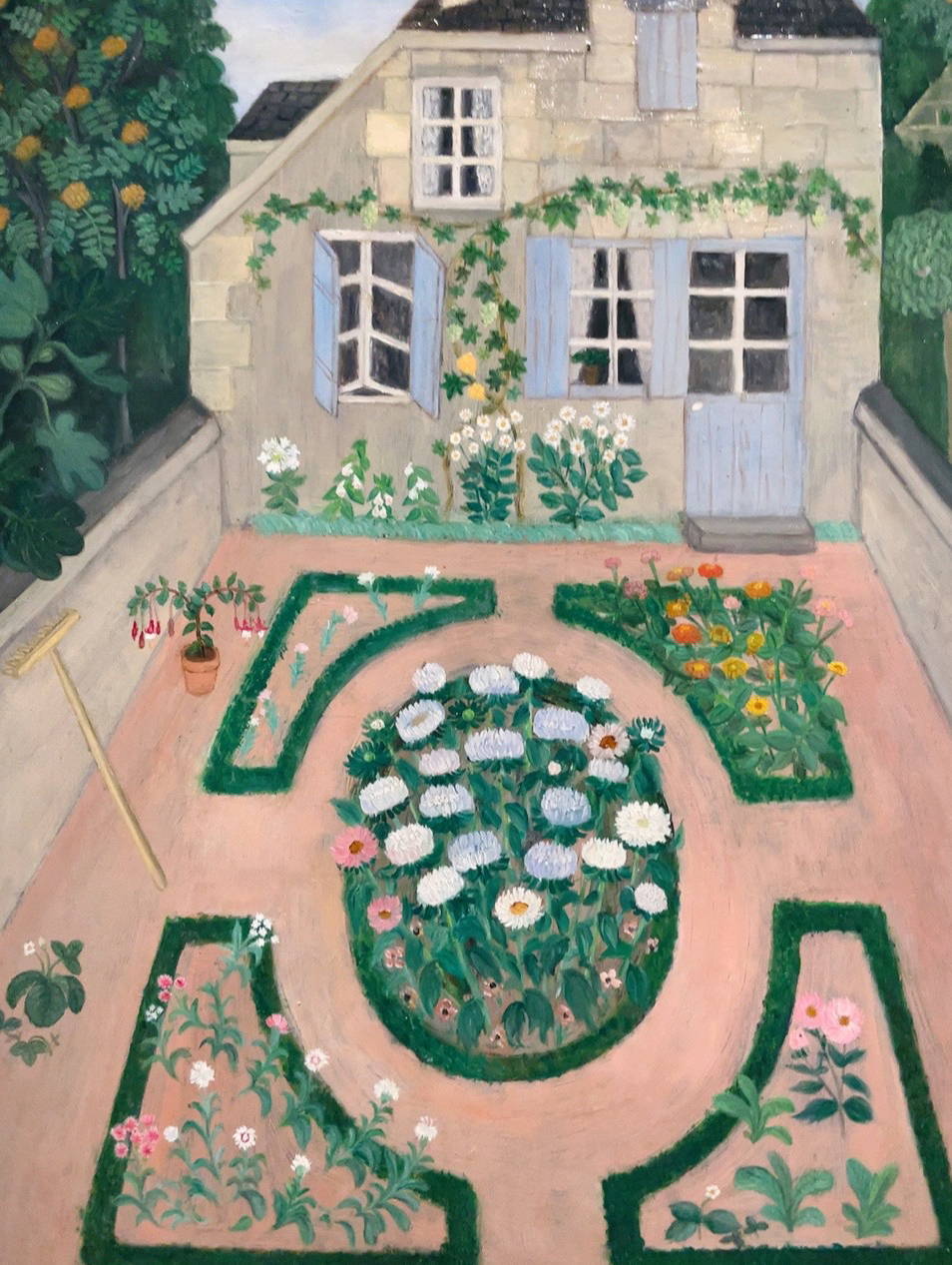 Loving this easy, special dress and our mesh rhinestone flats for summer. Can wear this to the farmer's market and then straight out to a fancy dinner.
I recently got the chance to visit an exhibit of miniature rooms at the Chicago School of the Arts Institute, which is one of the most inspiring things I've ever seen, combining my love of doll houses and interior design. The miniature rooms have to be seen in person to truly be appreciated, created by Narcissa Niblack Thorne, who employed architects and craftspeople during the Depression.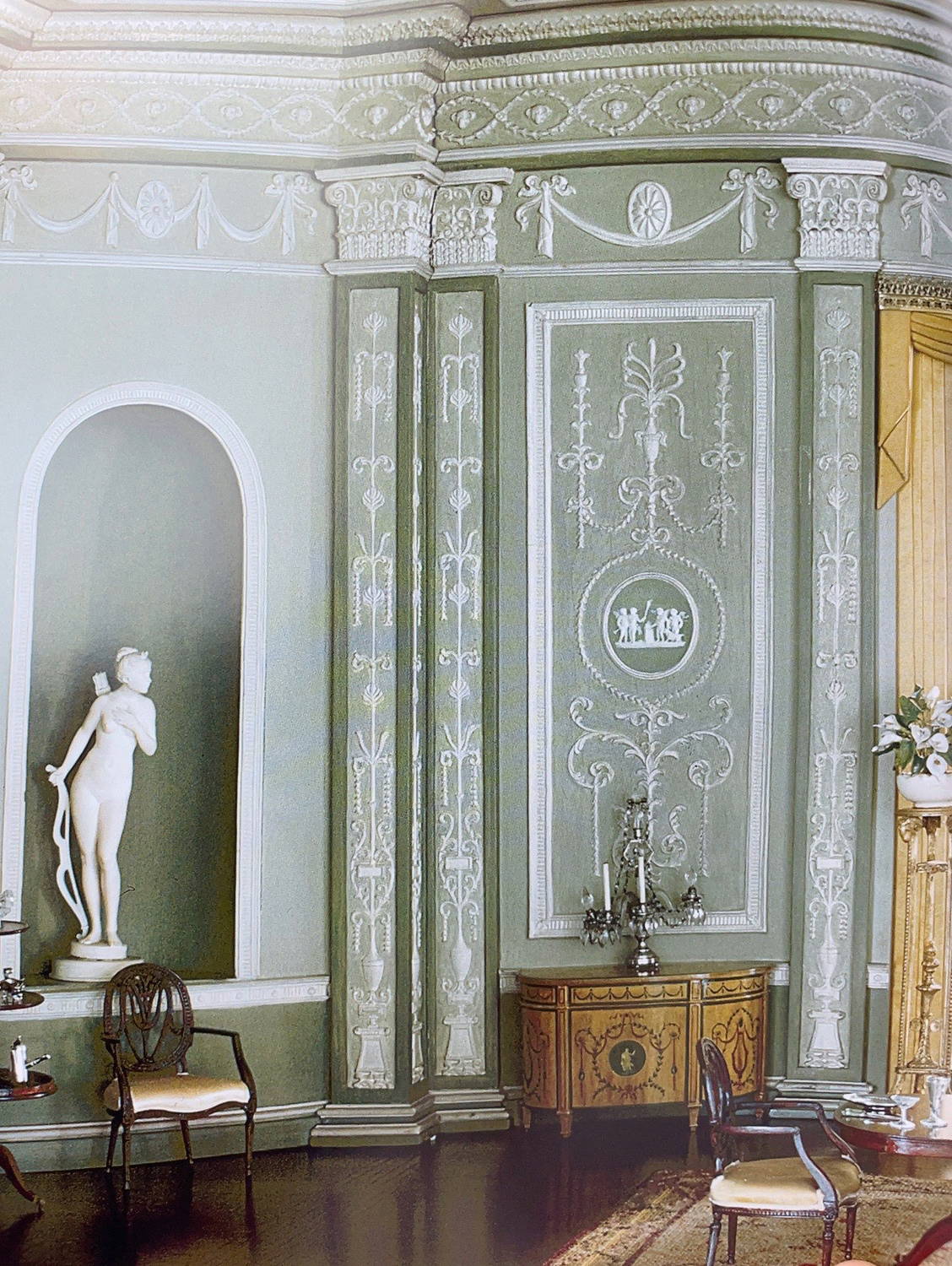 This ruffle lamp from Svenskt Tenn in Stockholm. You can have it made in any of their beautiful fabrics.
I have never seen bigger peonies in my life than I did in Copenhagen and Stockholm. They didn't look real! I sent a photo to my mom and she sent me back pictures of the peonies she had grown in her garden — just as stunning.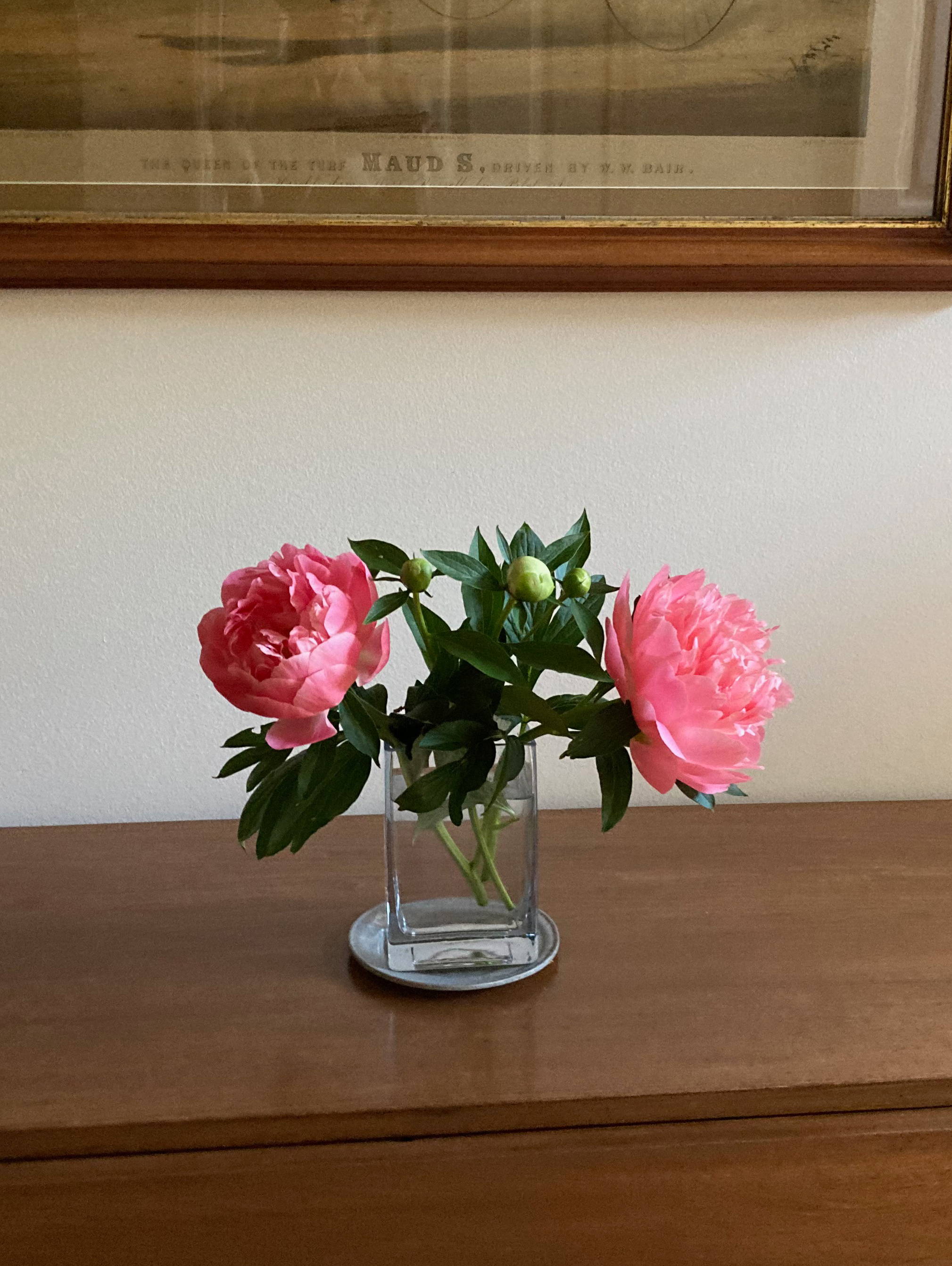 Issy Granger Candlesticks
We used these holders on our beautiful table for the launch of our interiors line with Temple Studio and they are so delicate and special.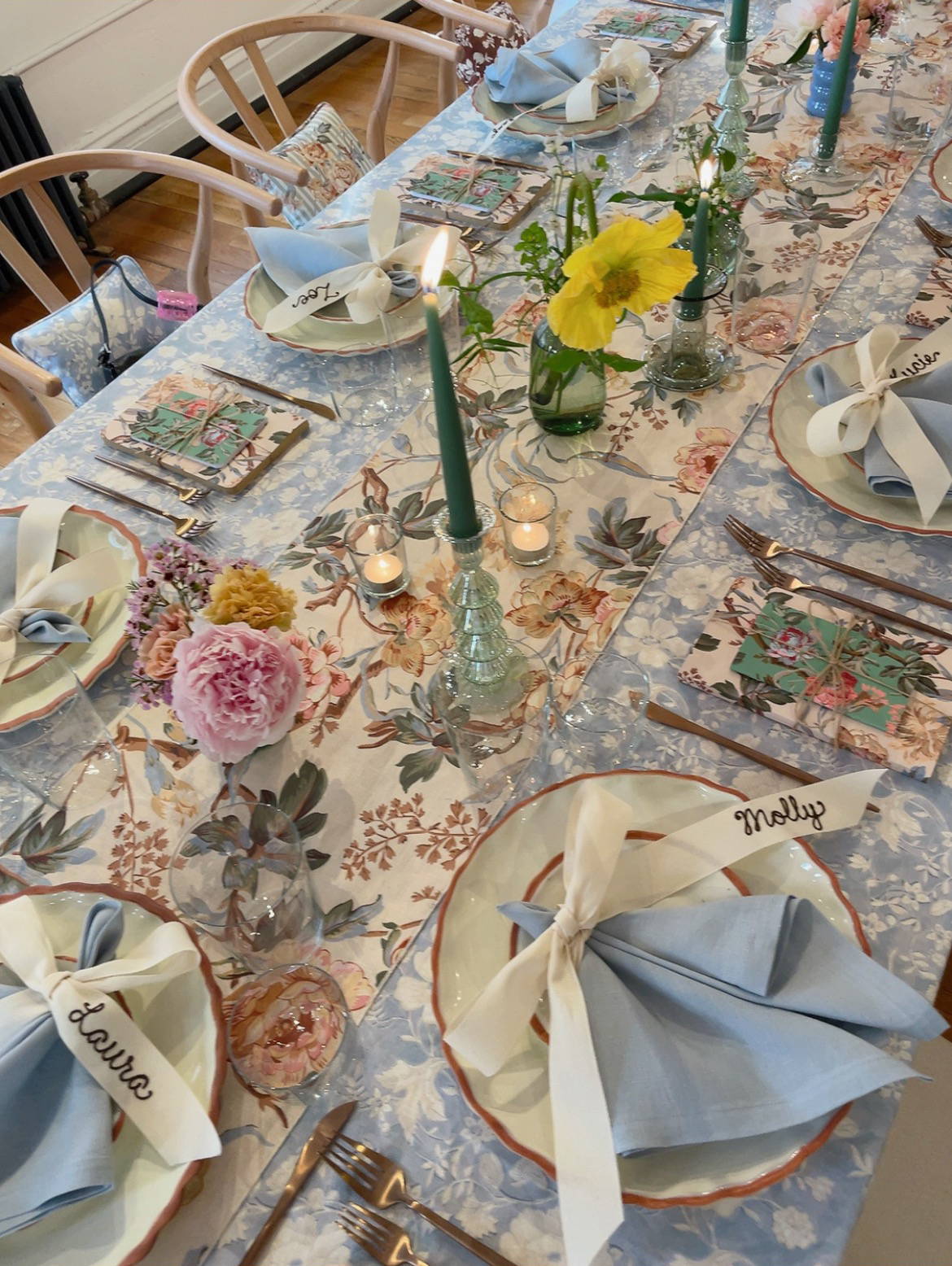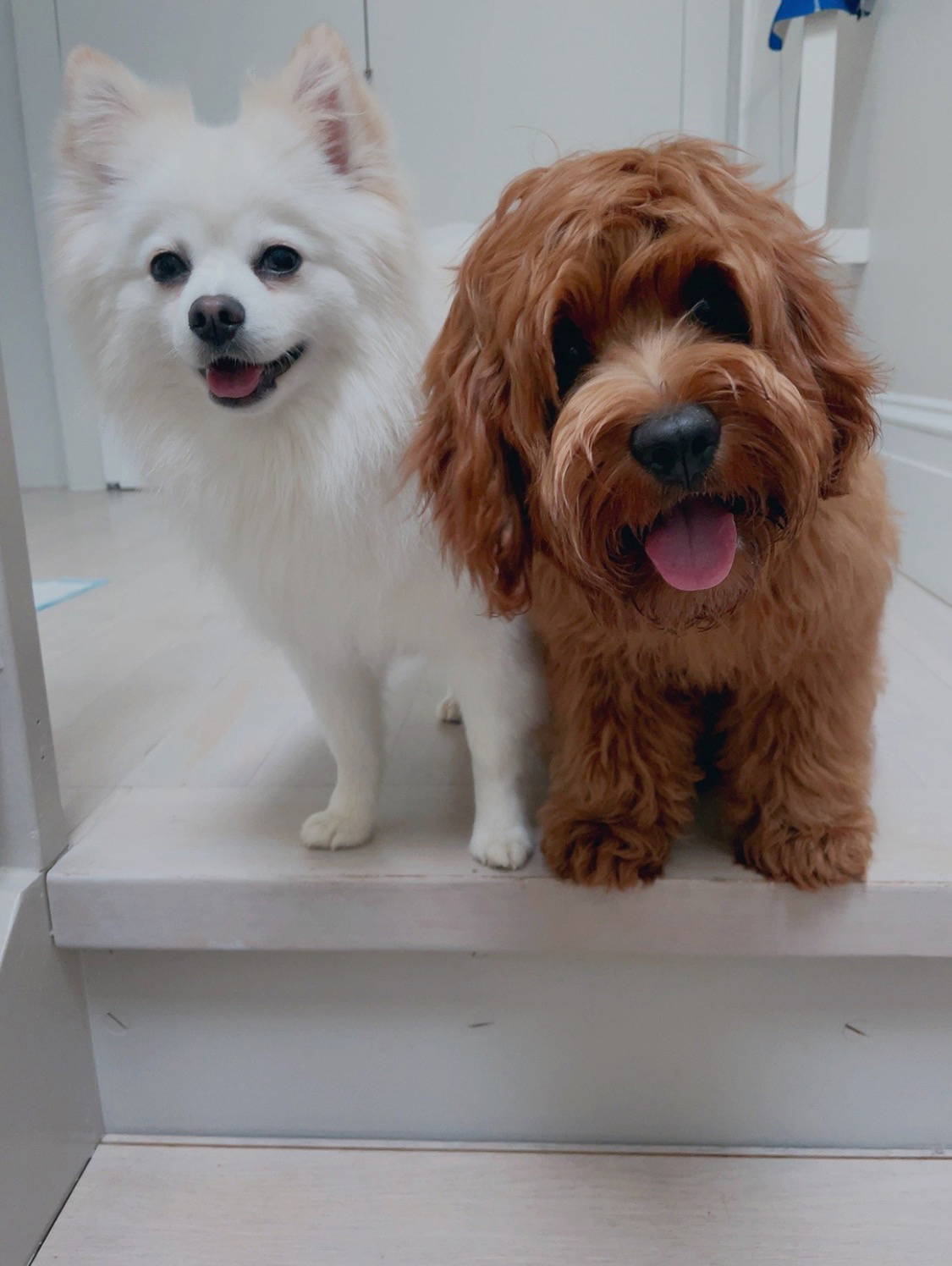 For our 20th wedding anniversary on June 14th, I asked illustrator Emily from Hartland to draw twenty things from our twenty years married for Brian, including a drawing of these very special doggies!