Both bridal photographers by day, Andi and George looked to make their own wedding special and unique — something distinct from the dozens of beautiful weddings they've been to before. The result? An intimate courthouse affair in stunning Santa Barbara, complete with breathtaking garden views and our rhinestone-embellished Margi mule. Here, Andi shares the details behind her beautiful Southern California ceremony.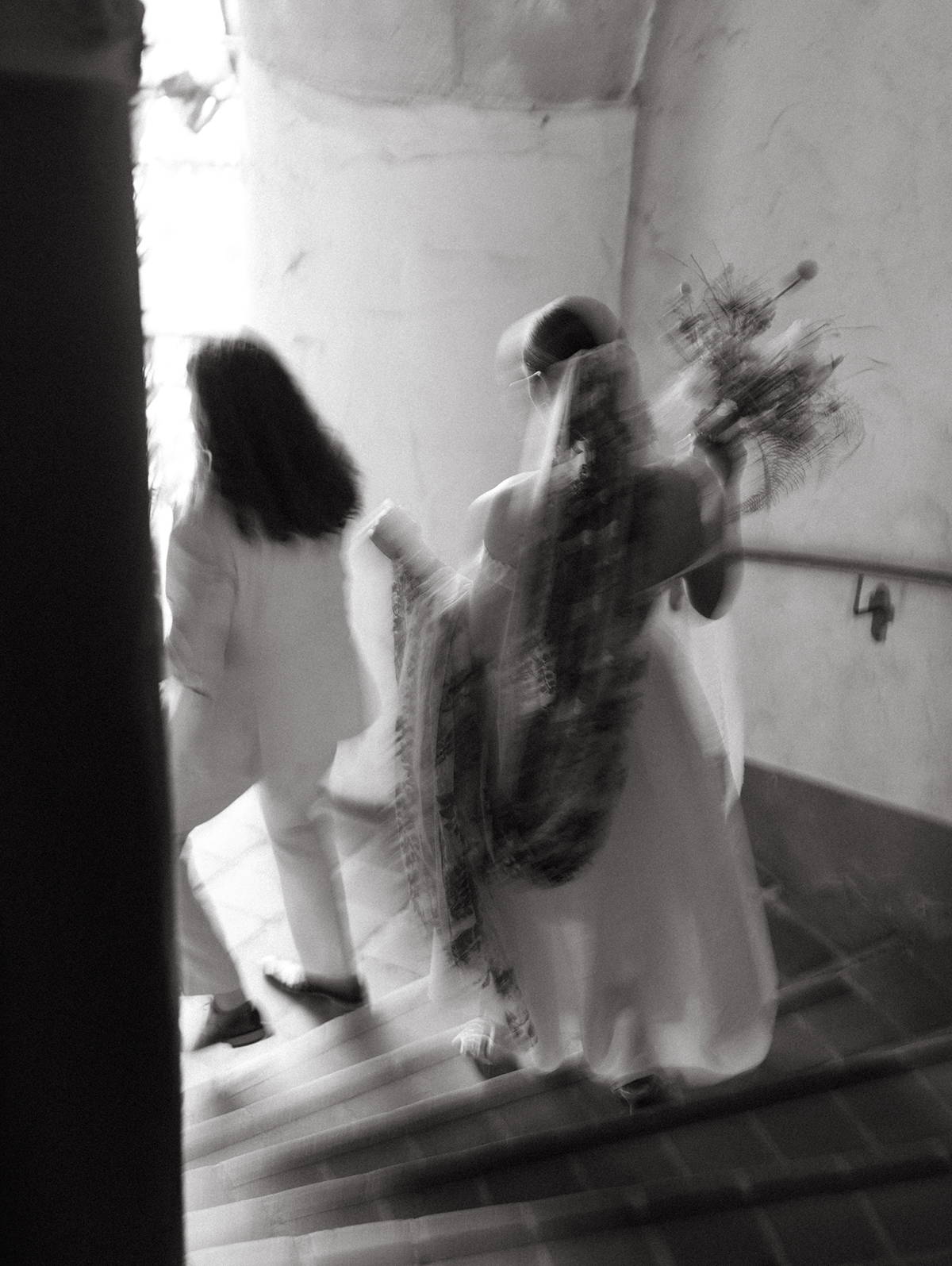 "From the moment George and I started planning our wedding, we knew we wanted a simple ceremony, surrounded by our loved ones. We considered a classic courthouse affair in Las Vegas, where we both live and work as wedding photographers, but after seven years in the industry, that felt like an event we'd seen too many times before. We wanted it to feel special and new to us, something separate from our day jobs. I went back to the drawing board, googling 'pretty courthouses,' and Santa Barbara's was the first result — kismet! It's close enough that our guests wouldn't have to travel far, and the building is truly beautiful. George and I plan to go back every anniversary to enjoy the views and reminisce on our perfect day."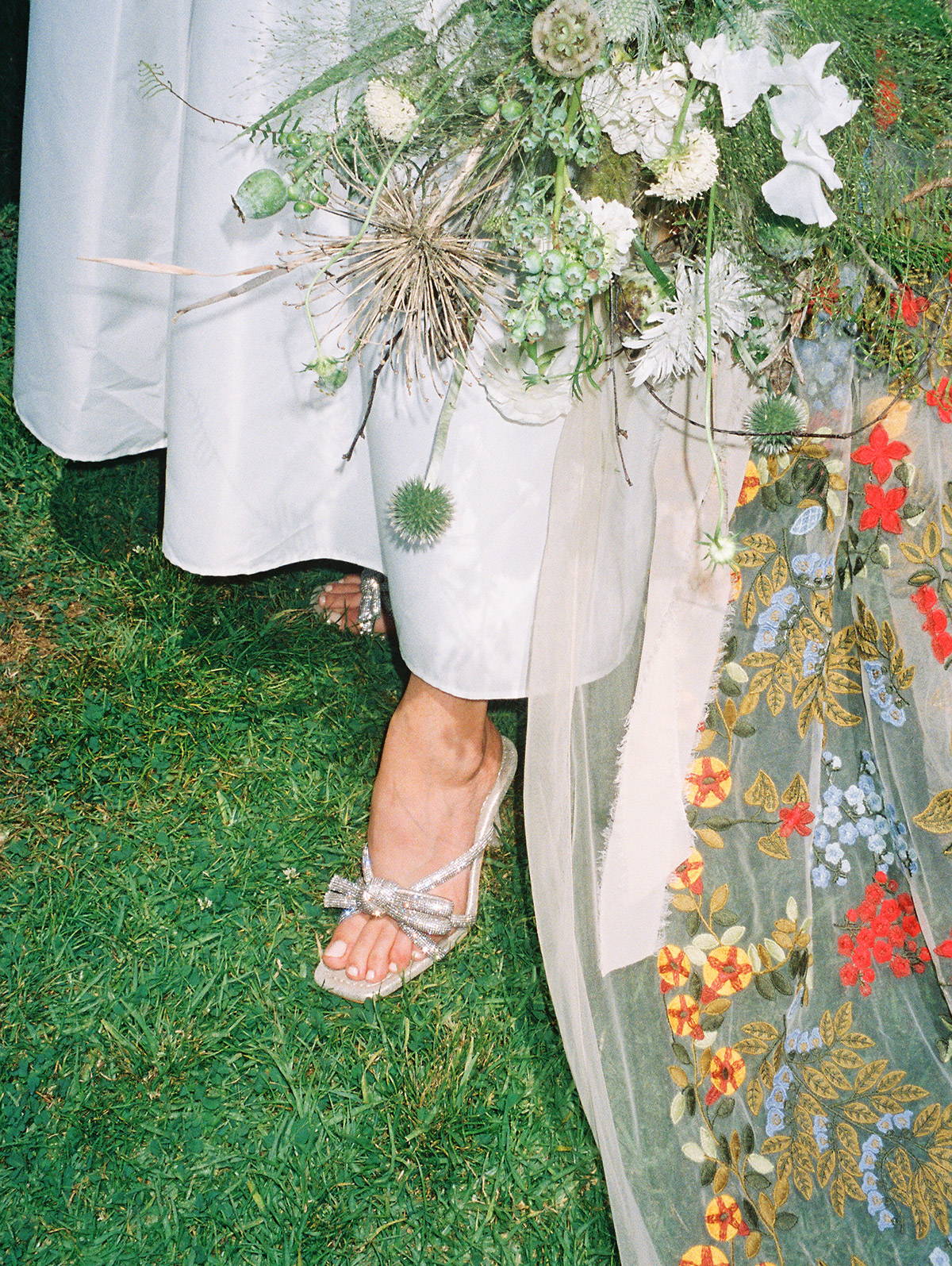 "In crafting my wedding-day outfit, I started with my beautiful embroidered veil, hand-sewn with delicate flowers. The rest of the ensemble came together beautifully, with long drop pearl earrings from AGMES, a necklace that's been worn by the women of my family on their own wedding days for generations, and a tea-length dress from Self Portrait to show off the shoes — I mean, why get a fabulous pair of shoes only to cover them with a dress?"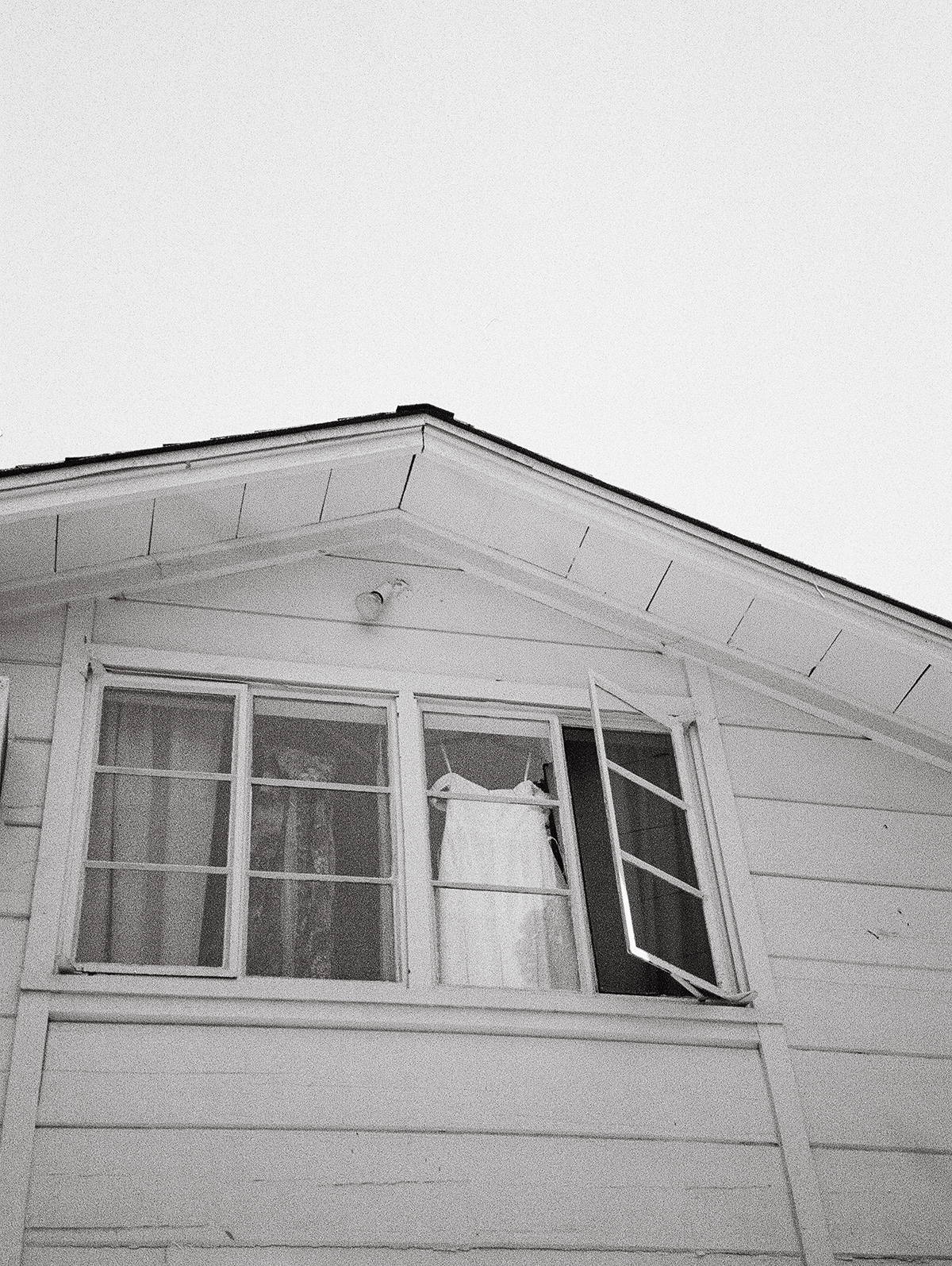 "I wanted to have fun with my look, and once I saw the Margi heel in Cappuccino I knew I needed them for the pizazz! They were sparkly, unique, and exquisite, and I've loved Loeffler Randall's shoes for quite some time. I paired Margi with my Rayne clutch on the day — such a beautiful design."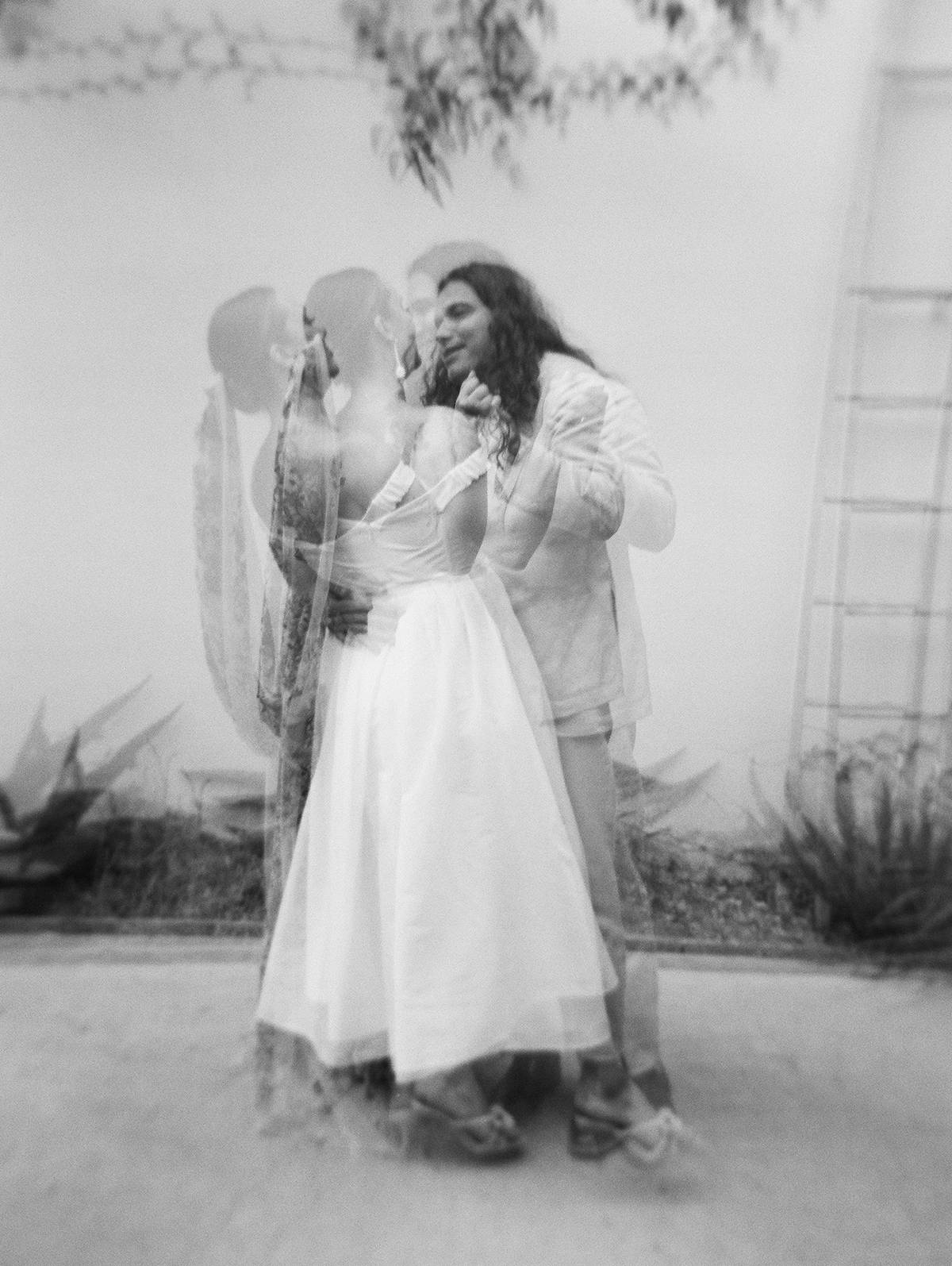 "My favorite part of wedding planning was the end result, getting married! We have been together for over ten years and we ended up having a short engagement because we just wanted to do it! We planned everything together, which I feel really helped to alleviate any potential stresses.
"I know this is cliché, but take every moment in. The day flew by, and when I look back on it, it feels like a dream."
---
"When I look back on it, it feels like a dream."
---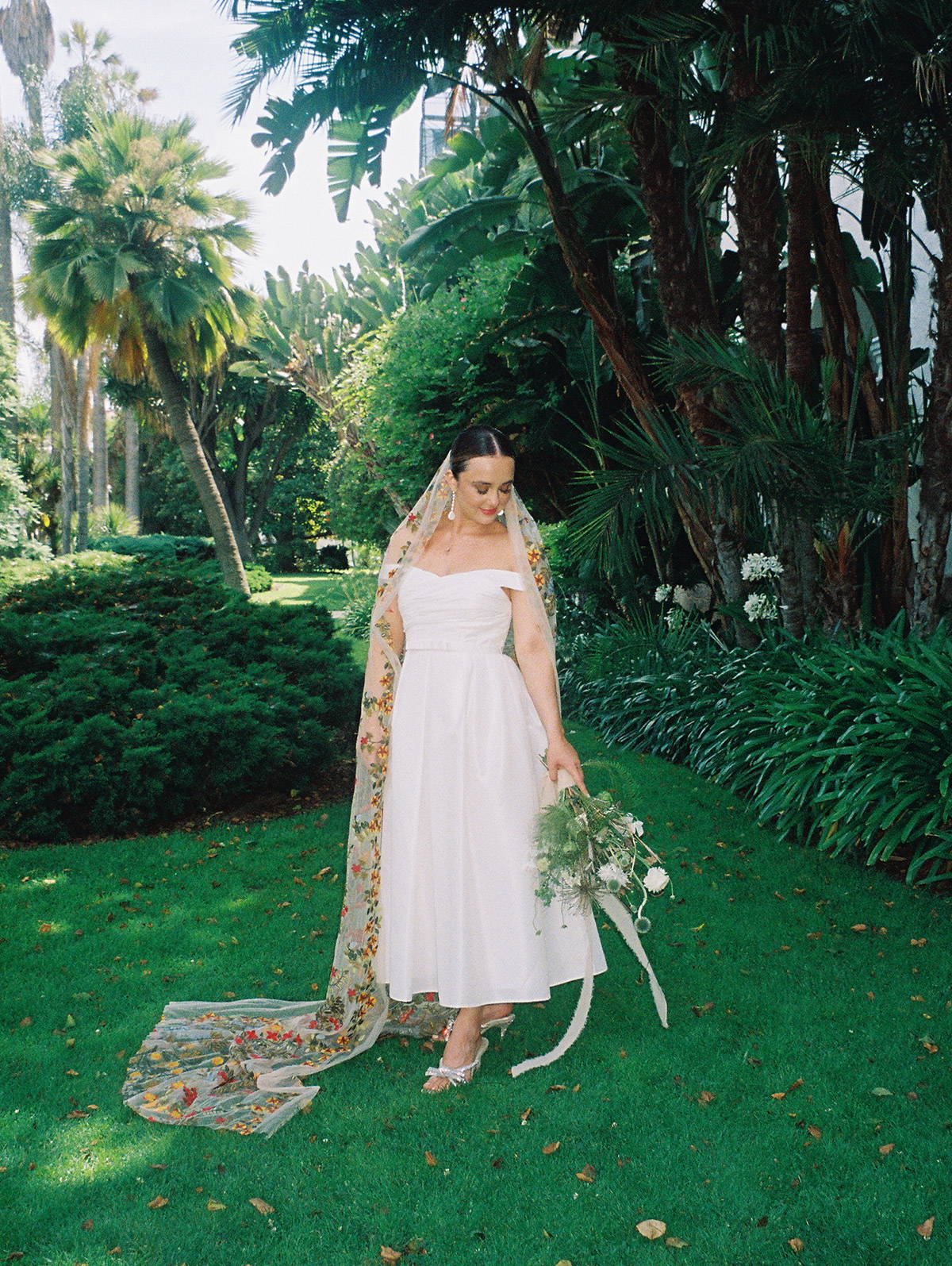 "A moment that I'll remember most was how I felt during the ceremony. I will remember the way the sun was warm like a blanket and the way the light was hitting George's face as we said our vows. I just love him so much and am the luckiest!"