Signature Style With Noria Morales

A talented businesswoman, founder, and gracious host, Noria Morales invited us to her beautiful Hudson home this September. Self-styled in her favorites from our fall collection (and accompanied by her dog, Delphine) Noria shared her thoughts on style, intention, and the keys to the perfect dinner party.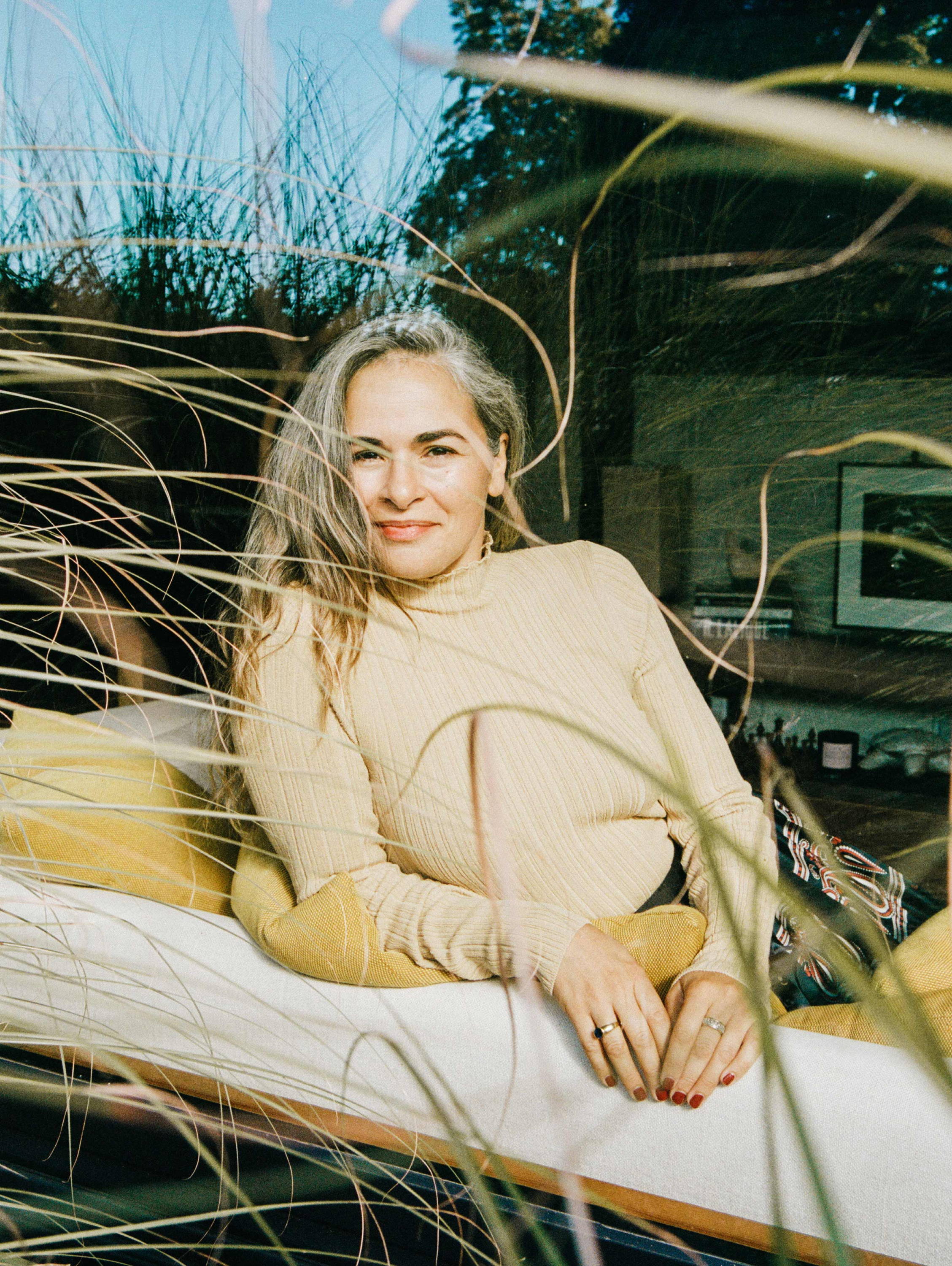 "I never in a million years thought I would have a career in fashion — I moved to New York with dreams of working at 'Gourmet' — but I landed my first job in the fashion closet at 'Lucky Magazine,' eventually becoming their Fashion Market Editor, and the rest is history!
"I found I loved watching the editorial coming together, from the pictures we took on our market appointments, (like, pictures we took on actual digital cameras), to pitching the story, to the run-throughs, and finally to the photoshoot and layout. it was pure magic to see storytelling in this form. I would say my love for fashion and clothes is real, but it's second to my love of a beautiful story."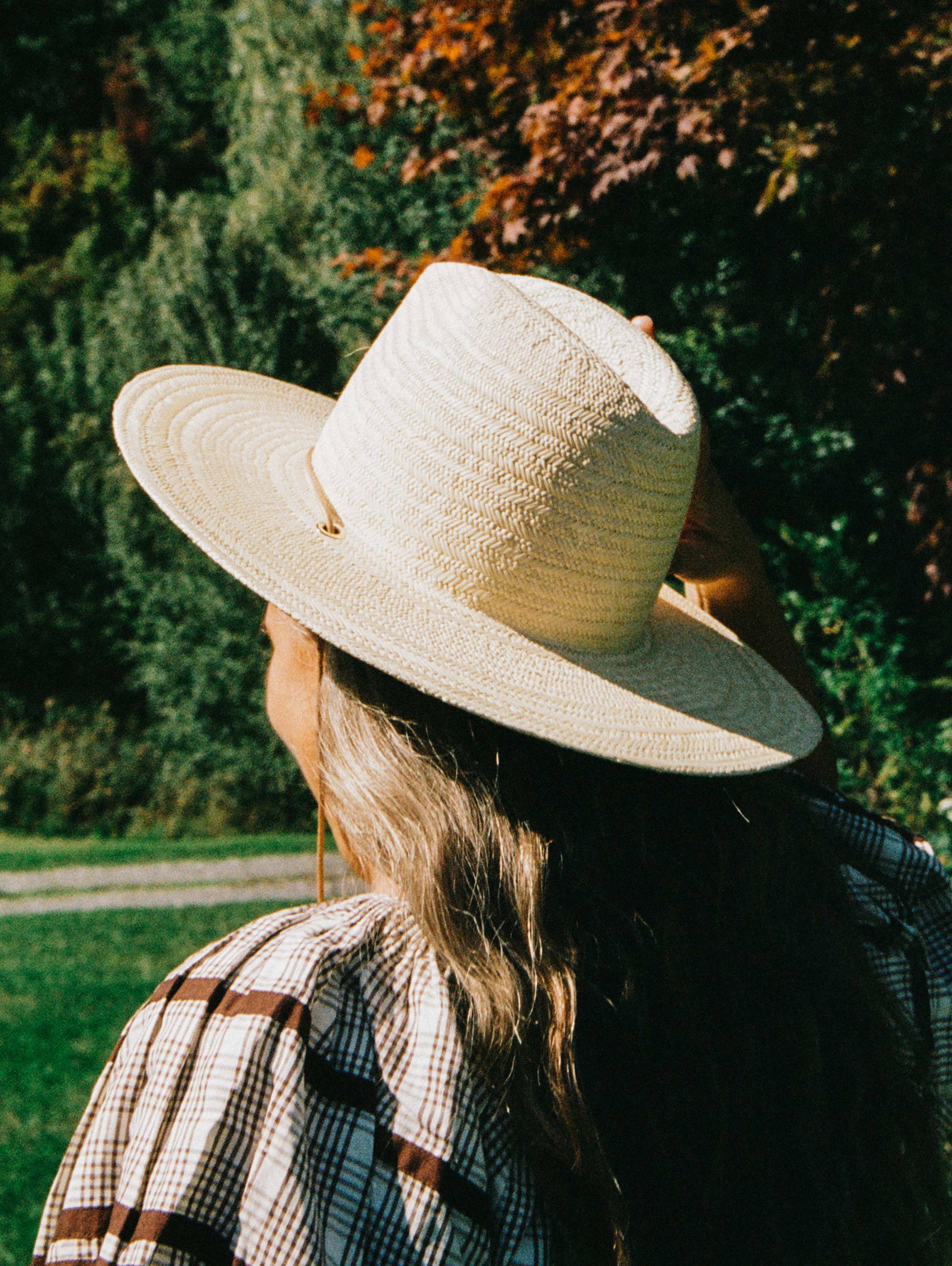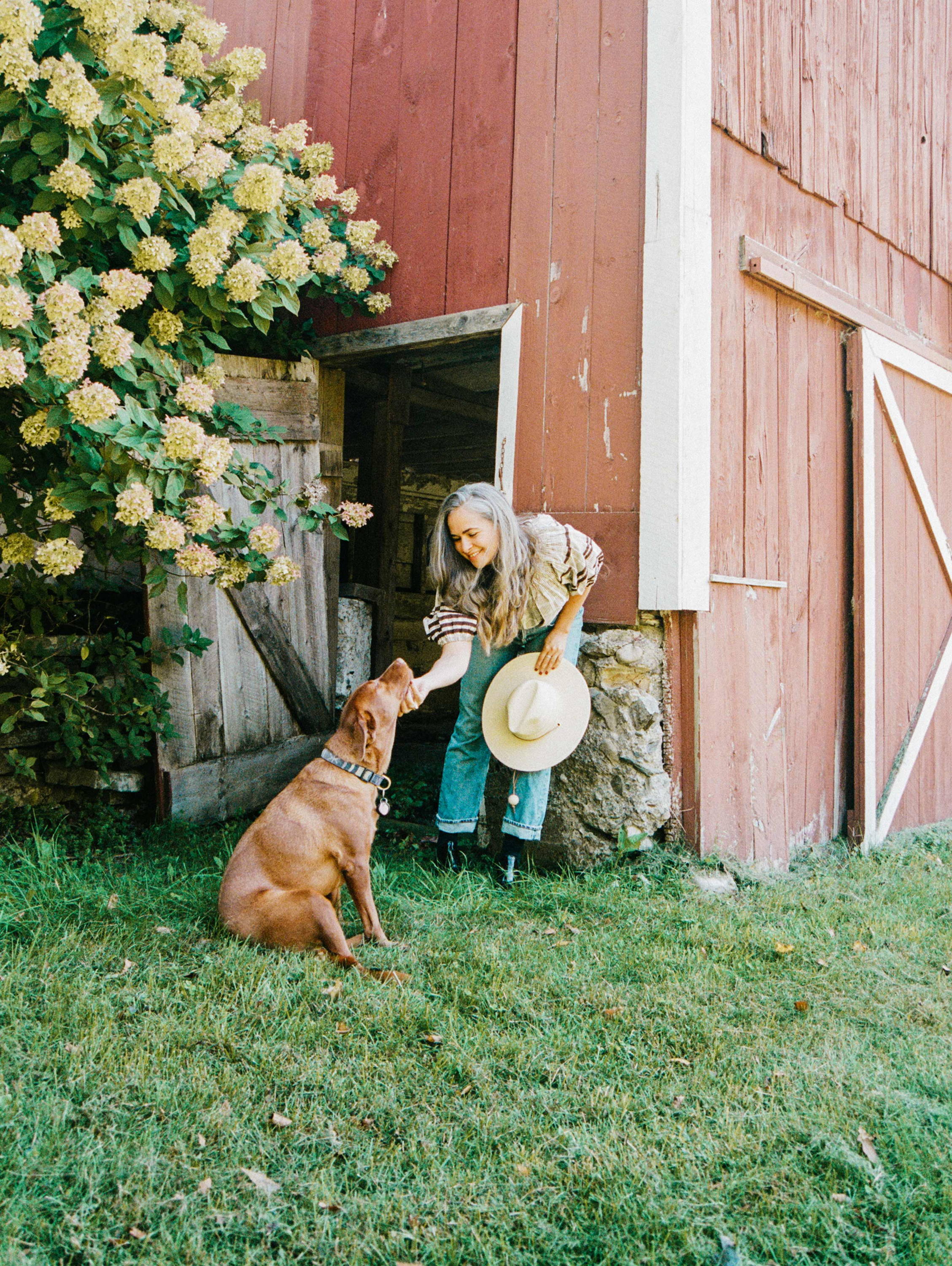 "I love to host, and it brings me such joy to prepare meals for my friends and family. I cook a LOT from the Mina Stone cookbooks — if you don't have 'Cooking for Artists' or 'Love, Life, Lemons' you must order them straightaway. It's delightfully simple, super fresh, super good food. I'm also sort of famous for my cocktails, like my Golden Nectar (bourbon, lemon juice, and fresh mint syrup) and my desserts (my Chocolate Guinness is next level, but I really owe it to Nigella Lawson for the recipe.) Half the fun of hosting, though, is the vibe — I love setting a beautiful table and lighting the candles and getting a good playlist going, always staying in my apron until the last minute, throwing on a dress just as the guests arrive!"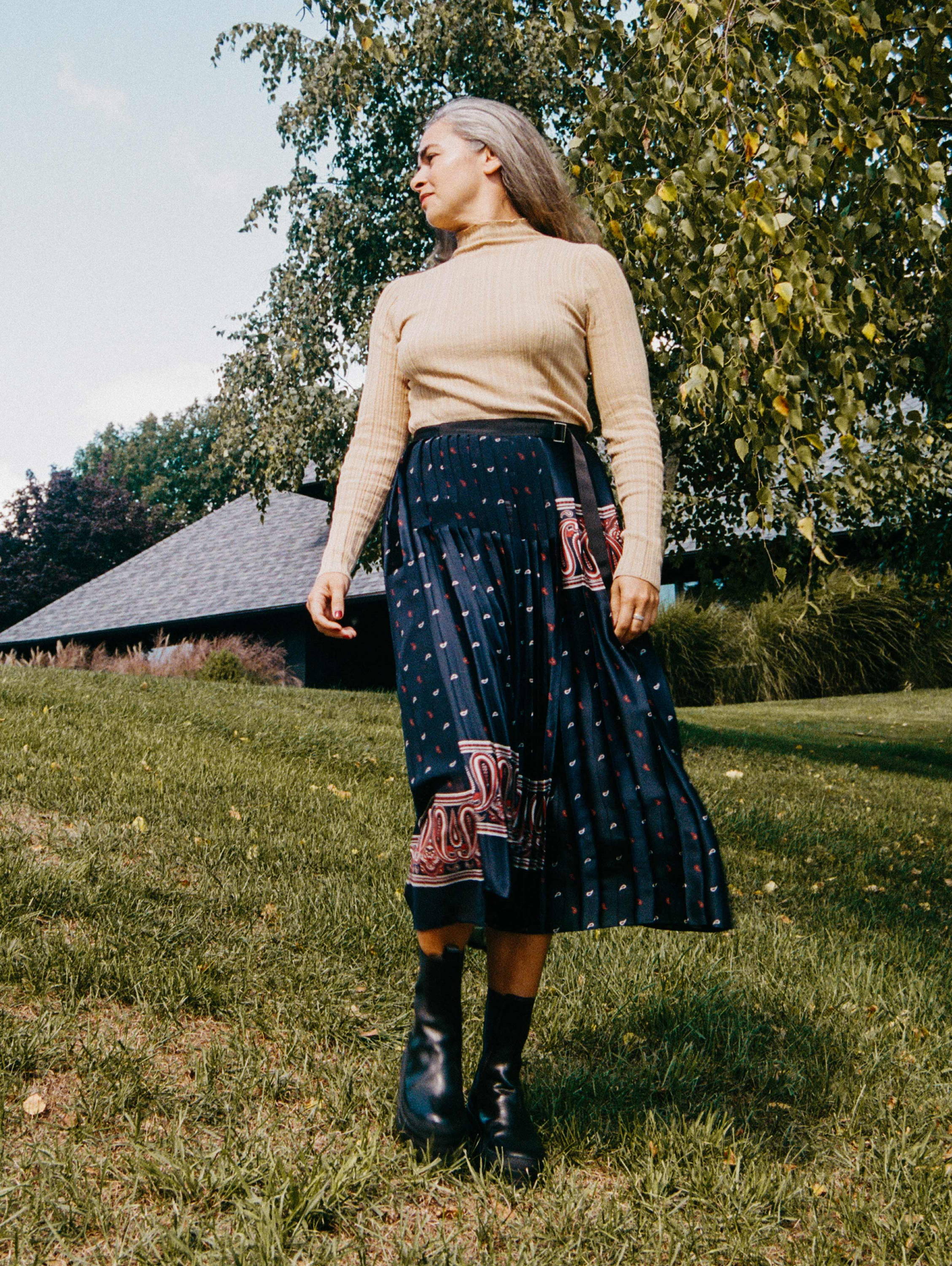 "My style is simple and uncomplicated. I like good jeans, sculptural earrings, a red lip, and DONE. As I've gotten older, I've invested in pieces that I will wear ALL. THE. TIME — nice blazers and jackets, worn simply with tees and turtlenecks.
"Shoes are my weakness. I bought Loeffler Randall's Starla sandal in Gold when Jessie first came out with them and wore them for like five years straight. One of my oldest handbags is LR, too — I remember buying it and feeling so chic because it was the nicest thing I had ever bought for myself. A little crossbody, black leather, sharp minimalist clasp. So badass."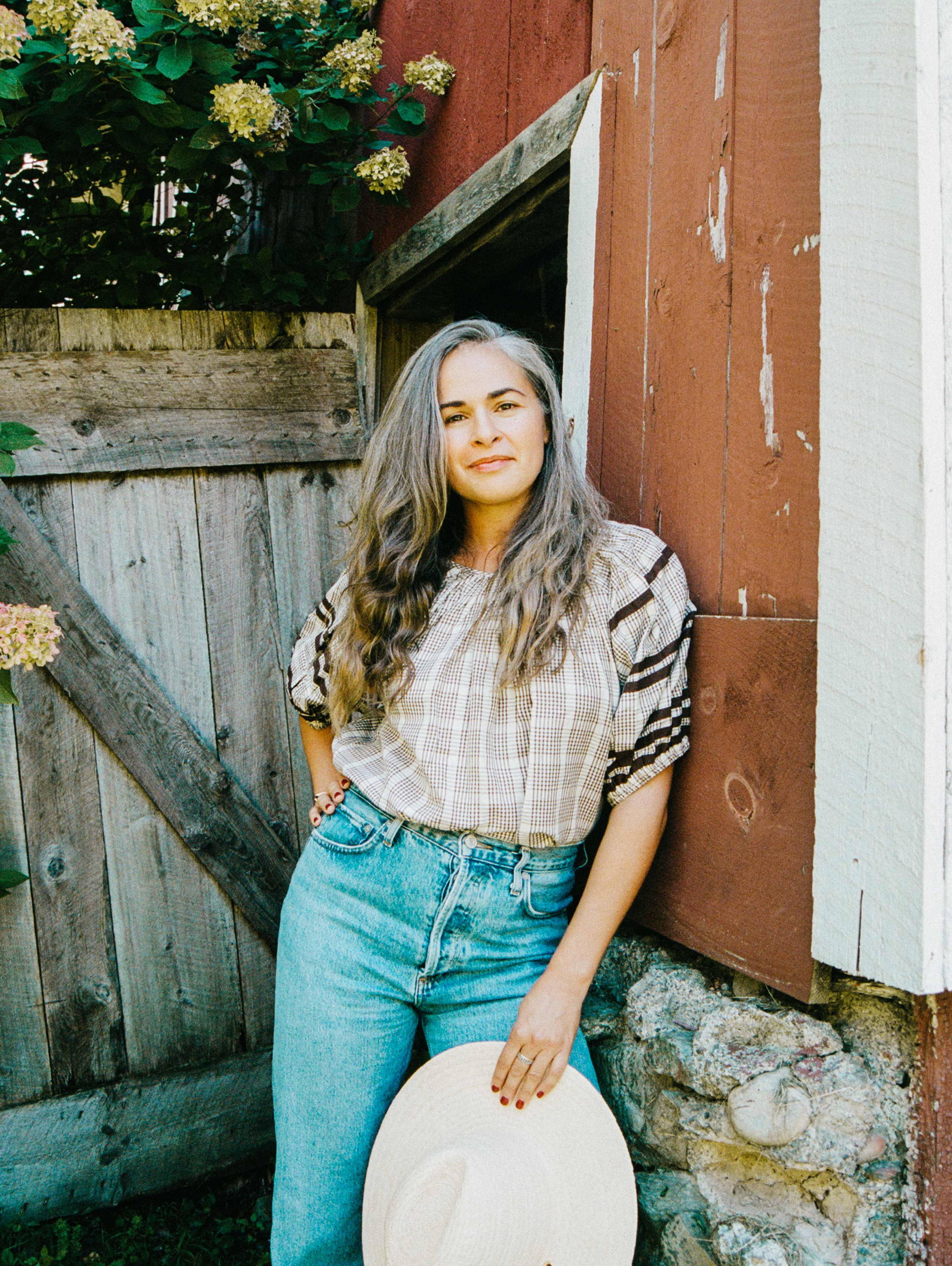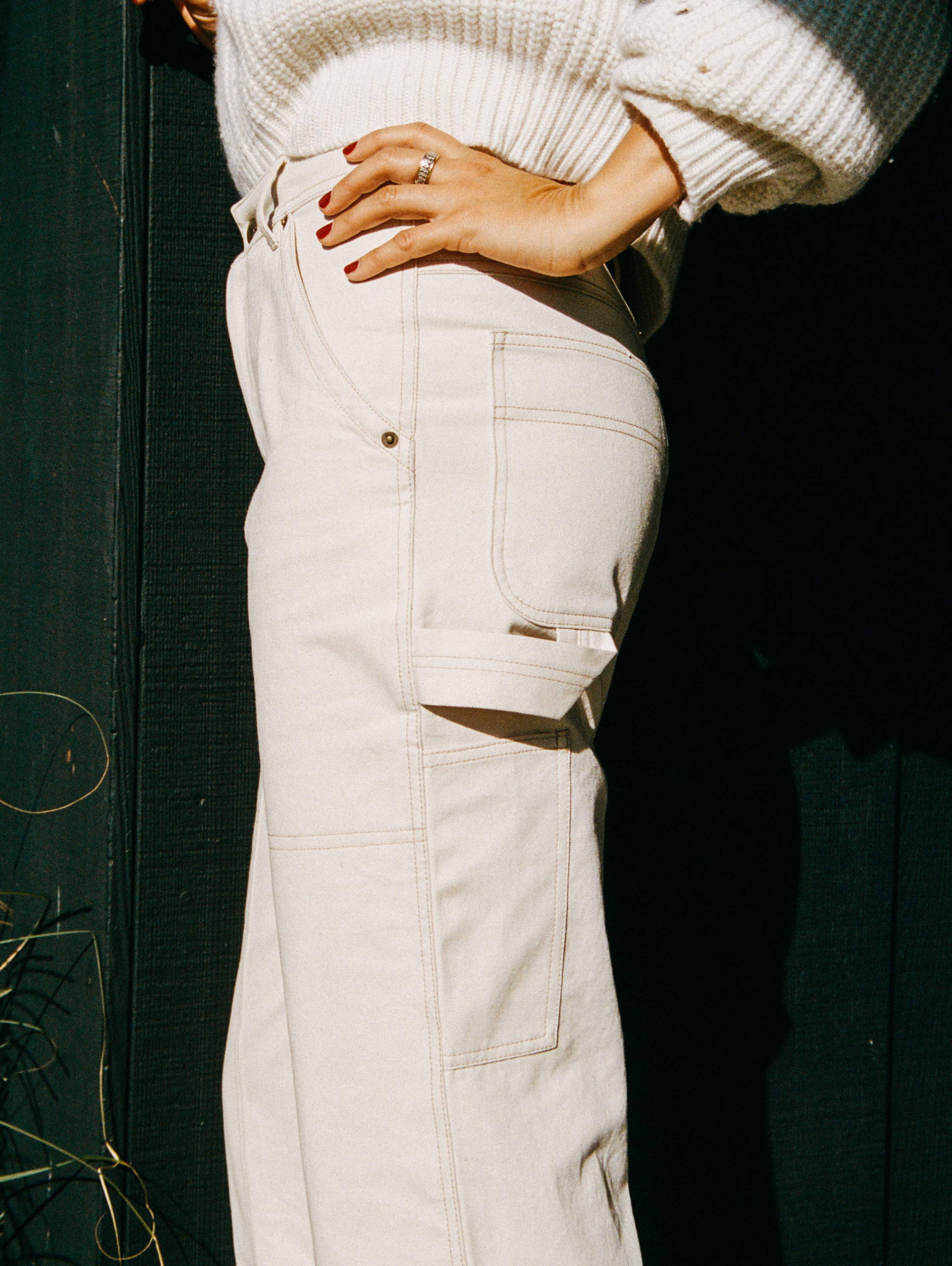 On Working with Intention
"My partner Nadine and I founded our company Brand Love Lab motivated by the belief that if we're going to make stuff, which is what we're in the business of doing, we want to make it meaningful. In turn, we work to help our clients share in that mission, too. My favorite part is the collaboration, showing brands how rewarding it is to truly focus on the consumer, and finding bits of cultural insight that lead to massive unlocks. It's super gratifying."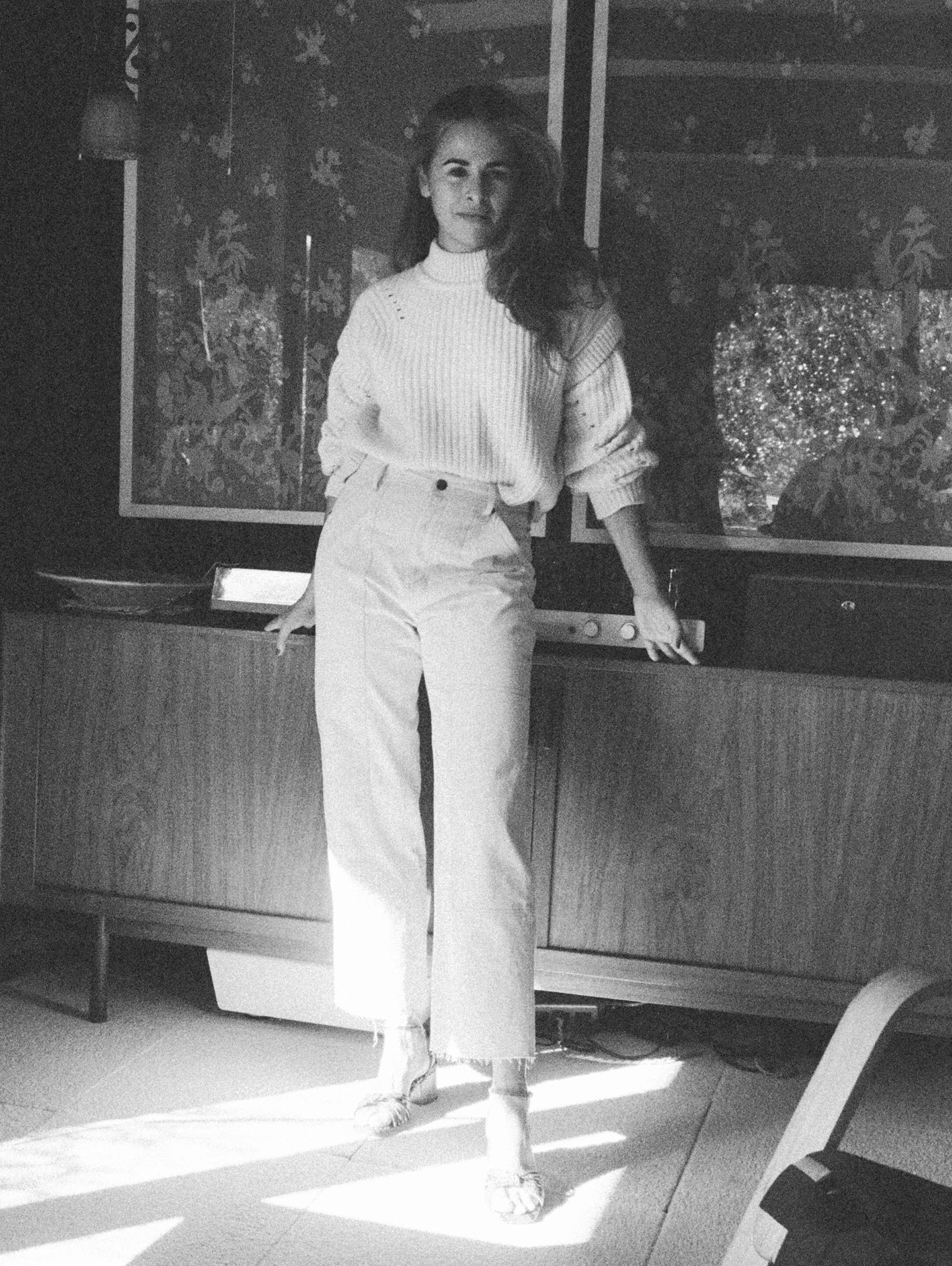 "I still spend a lot of time working from home, which means I'm in leggings, a 'Zoom top,' and red lipstick — I keep a tube next to my laptop at all times! When I leave the house for a meeting, though, I'm getting dressed up, which mostly means picking a fun pair of shoes that I've not really had the occasion to wear the last two years. I have noticed that even though I love to 'get dressed,' I'm way more focused on being comfortable — so usually I'm in my favorite Mother denim, a tee, and a blazer. As I write this, I'm rolling my eyes at myself."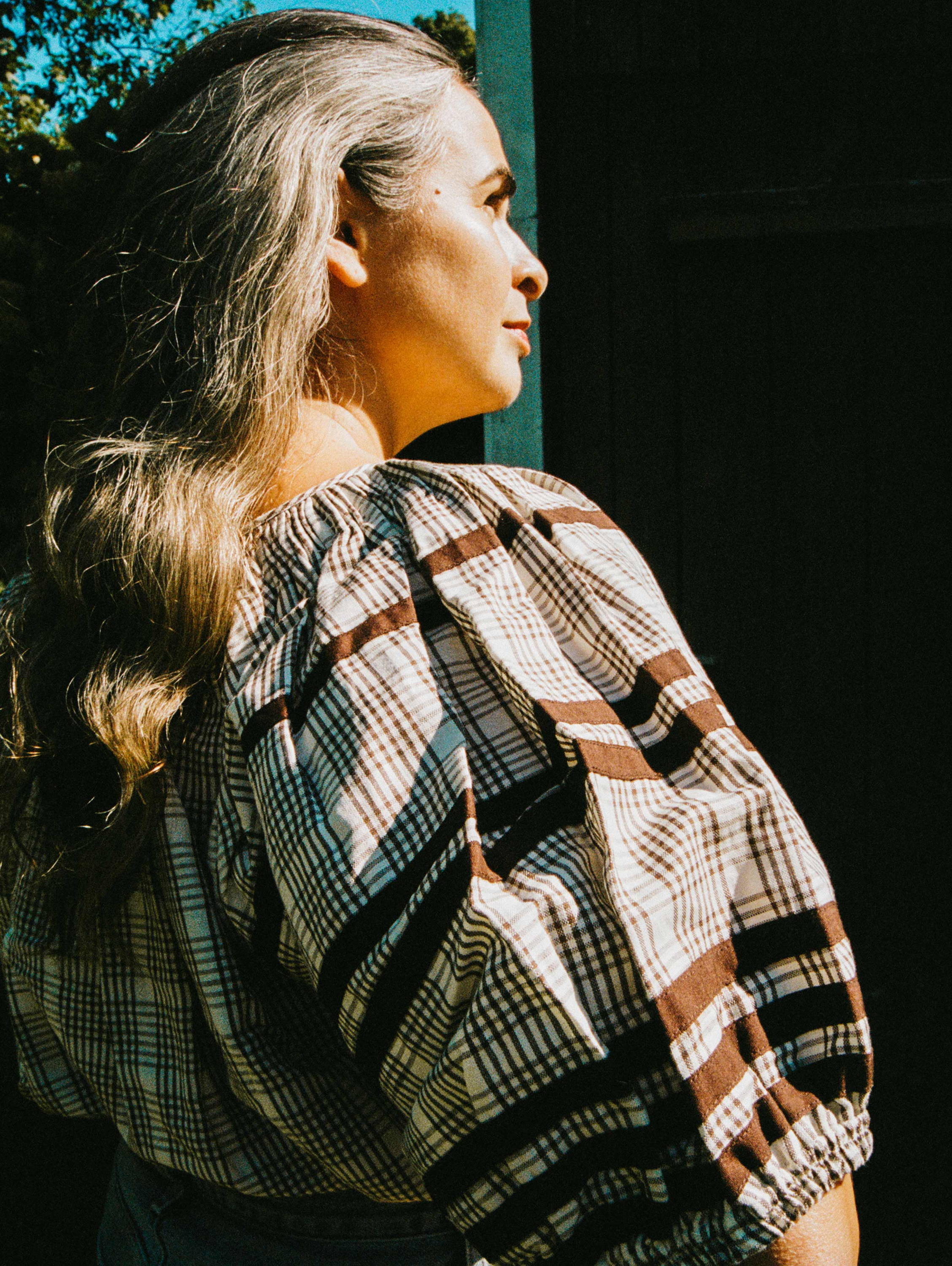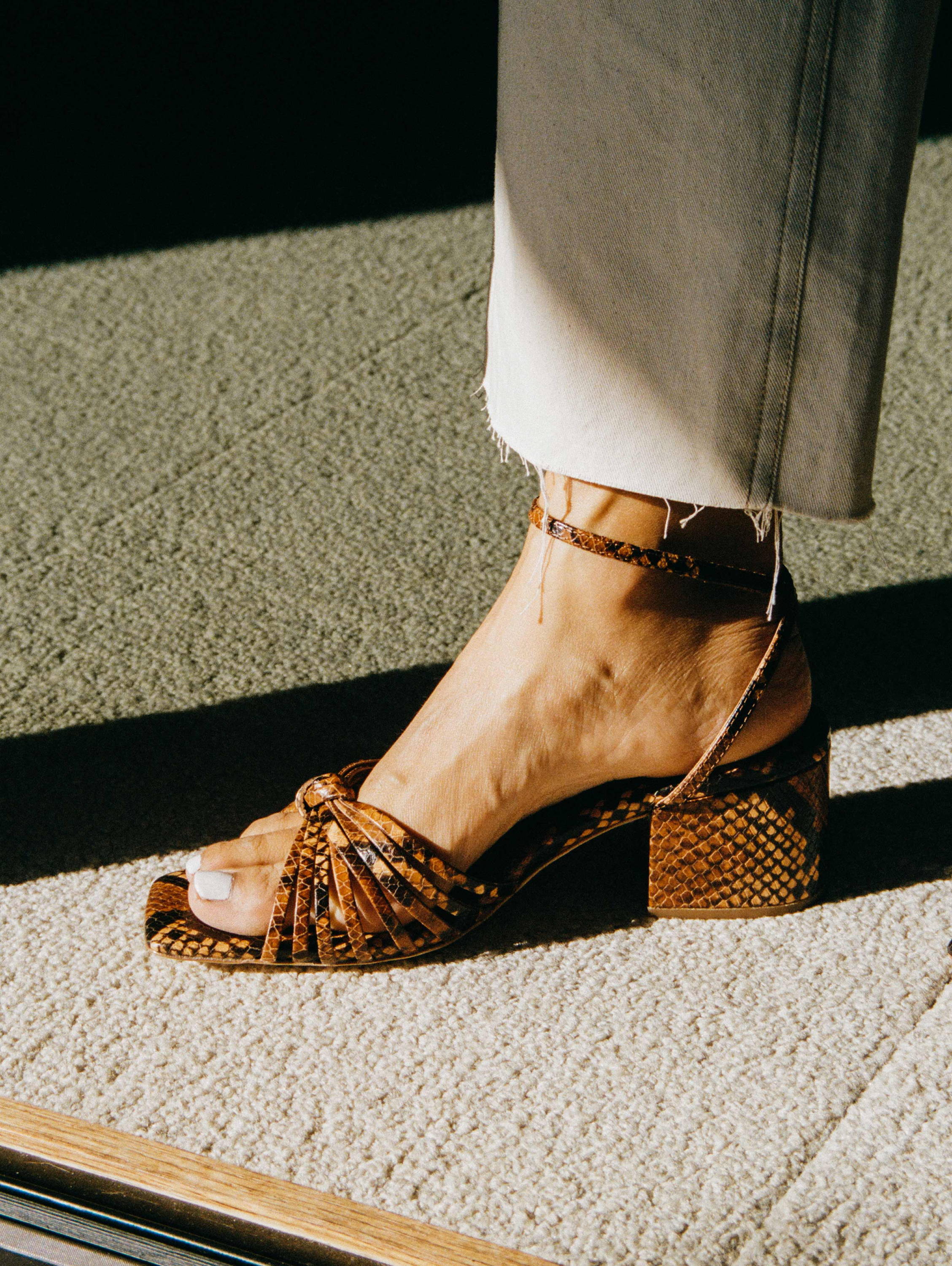 "During the pandemic, my family and I left our New York apartment, moving to our Hudson home full time. We love it up here — it's incredibly peaceful and beautiful, and the community has so much to offer. Here are a few of my can't-miss spots!
"1. Finch is my favorite store — it's by my friends Andrew Arrick and Michael Hofeman, who have the best taste, with a curated mix of contemporary and antique pieces.
"2. The Maker Bar is sort of this over-the-top spot for a drink, but it's gorgeous. Very early-20s aesthetic.
"3. Feast and Floret is my favorite restaurant — fun, easy vibes. Go for the chicken Milanese.
"4. The Quiet Botanist is the most enchanting shop — dried flowers, but like the most beautiful dried flowers you've ever seen, and stuff for the bath, home, garden. It's dreamy.
"5. Breadfolk for phenomenal bread and pastries that are like, WOWZA gorgeous, and it's owned by a former fashion photographer. The line is always ridiculously long, so plan accordingly.
"6. Talbott and Arding for prepared food. Everything you want for the most magical meal at home that you never cooked. The cheese selection is next level — really everything there is next level."