Behind the Pleats: Summer '22
From embellished to embroidered, printed to neutral, meet the newest additions to our collection of signature pleats, designed with summertime in mind.
Embellished all over, we created our Cream Sparkle colorway by pleating together our classic organza with a fine sparkle mesh. Our design team tested endless hues to ensure the final effect was perfect — a warm, easy shade that shimmers in the light.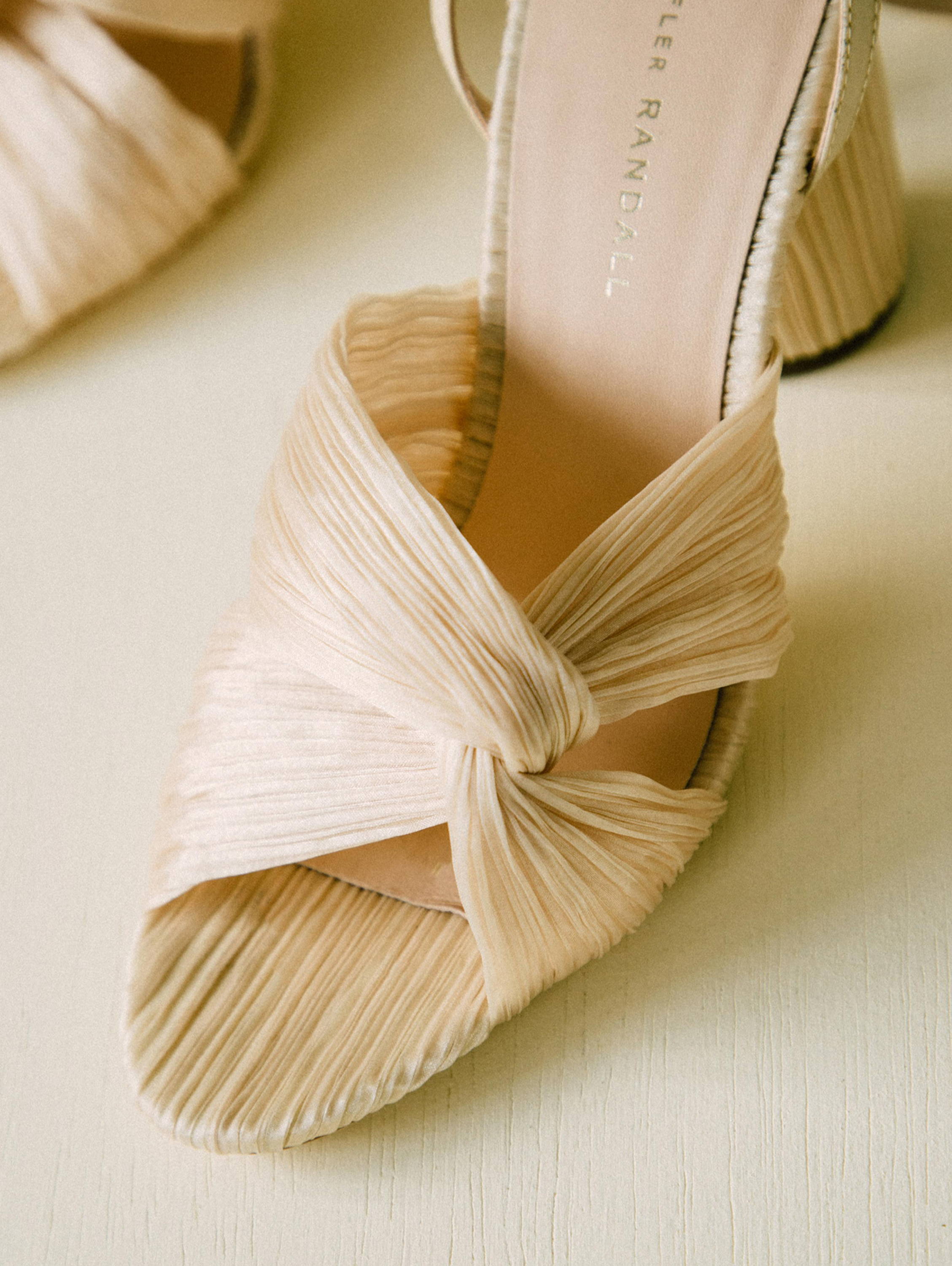 Sourced from the same supplier of our best-selling organza pleats, the season's Almond colorway is a new neutral with a beautiful silken sheen.
In creating summer's Pearl Broderie pleats, our design team developed a custom embroidery technique to adorn our classic pearl organza, combining an array of motifs and layouts to create a one-of-a-kind fabric.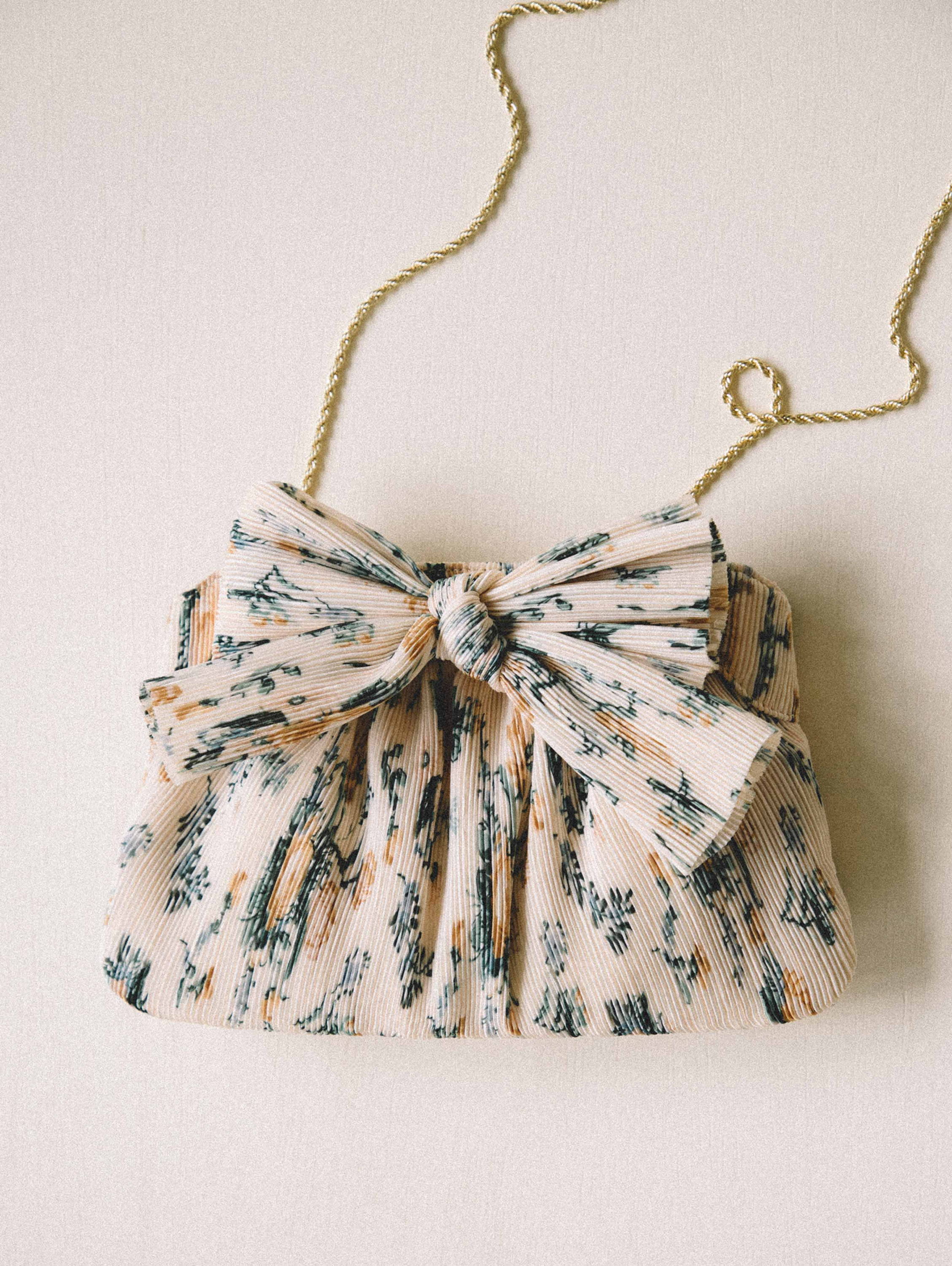 Taking inspiration from vintage floral plates sourced by Jessie, our print designer Aubrey hand-painted summer's Nova Floral in our Soho studio.
Our design team developed summer's Hay hue as a custom shade, working with our suppliers to dye the shantung in a color that matched our moodboard.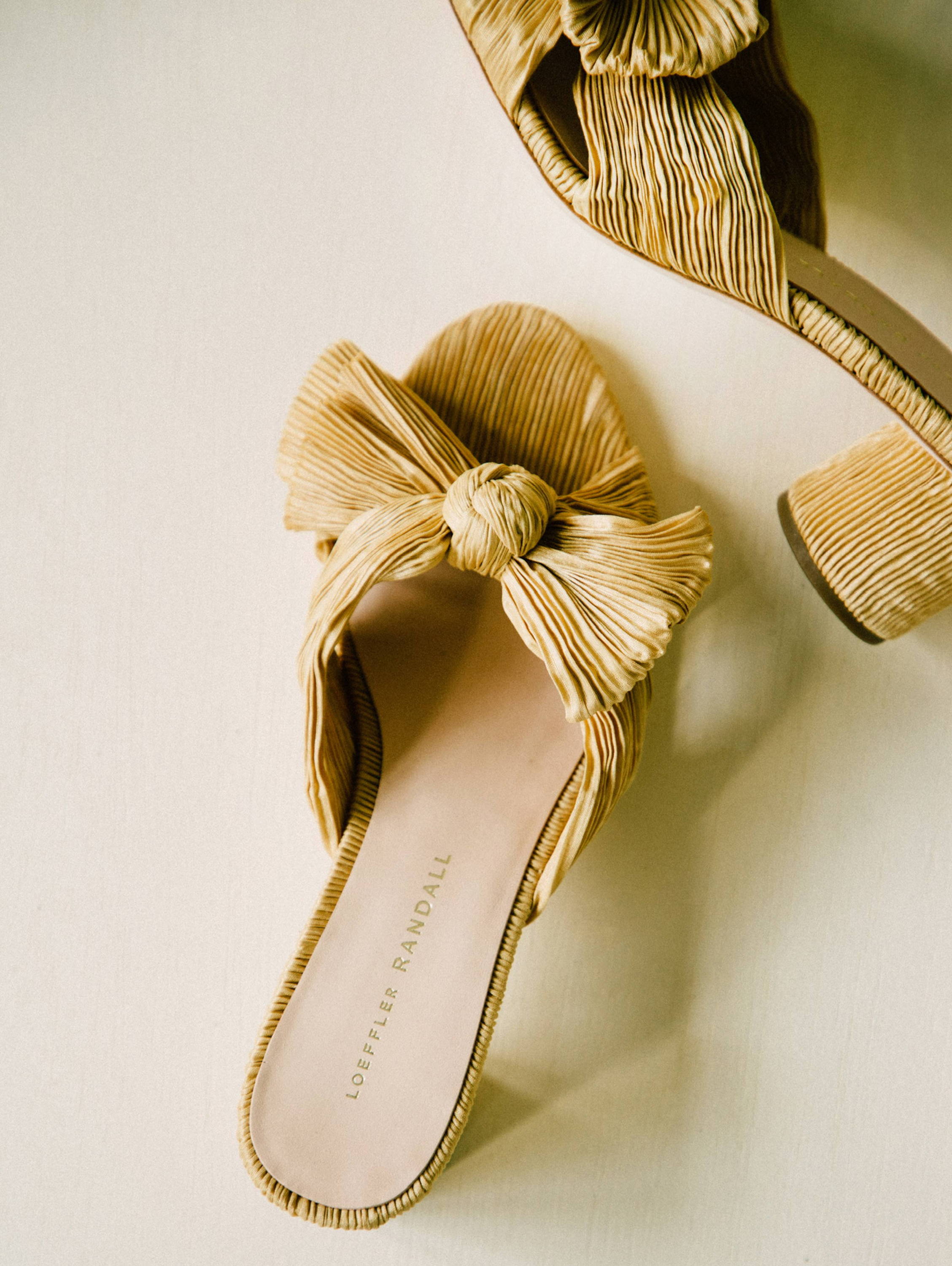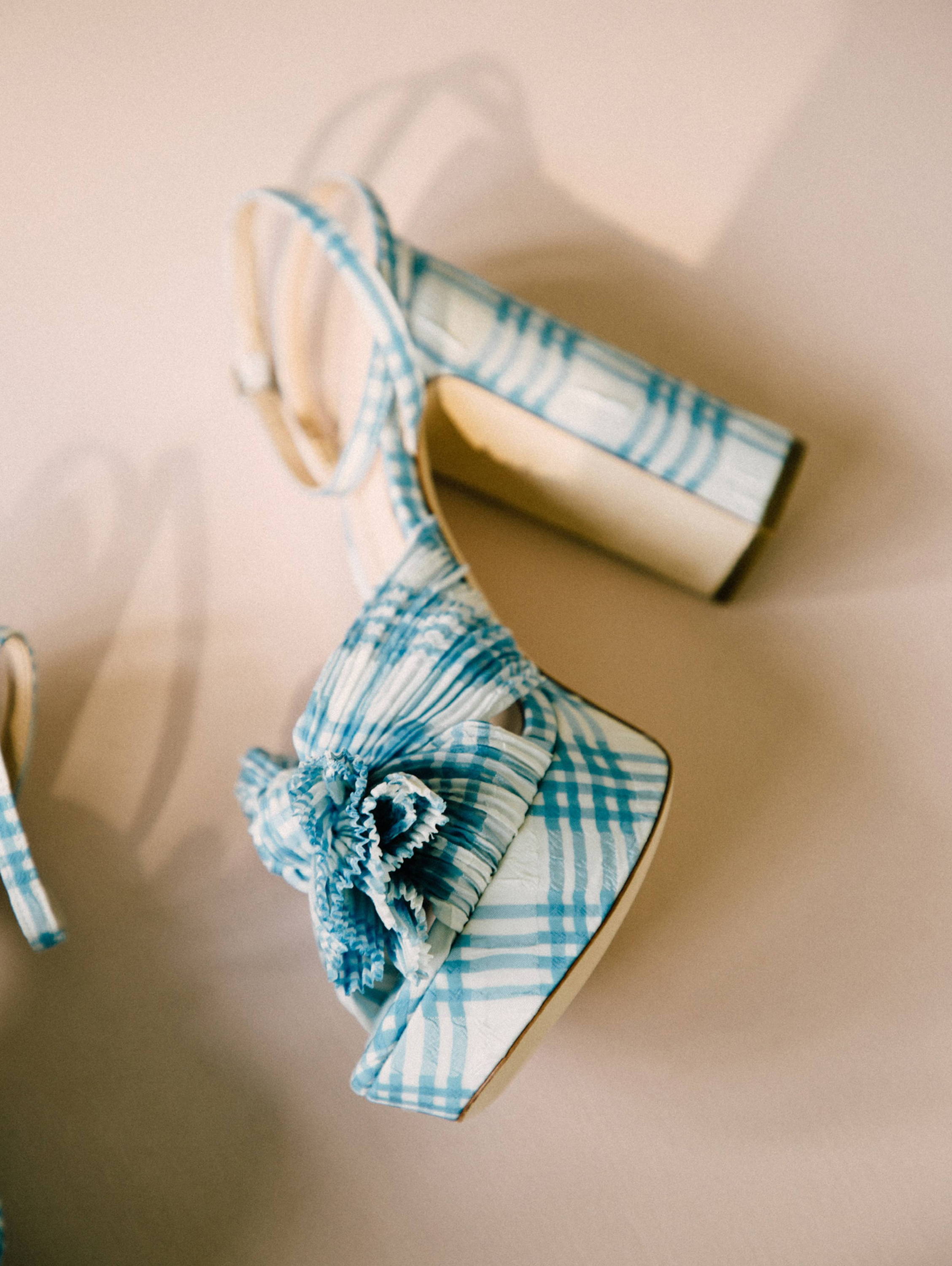 We love to incorporate a more casual fabric into our lineup of classic pleats. This summer, it comes in the form of a blue and cream puckered plaid, an ode to classic seersucker.