Wedding vows & Bridal Bows
With two dresses of her mother's design and decor inspired by her wedding-day Camellia heels, Nina's Auckland nuptials were utterly bespoke, every detail custom-made to reflect her love story. Read on for her story of the celebration now.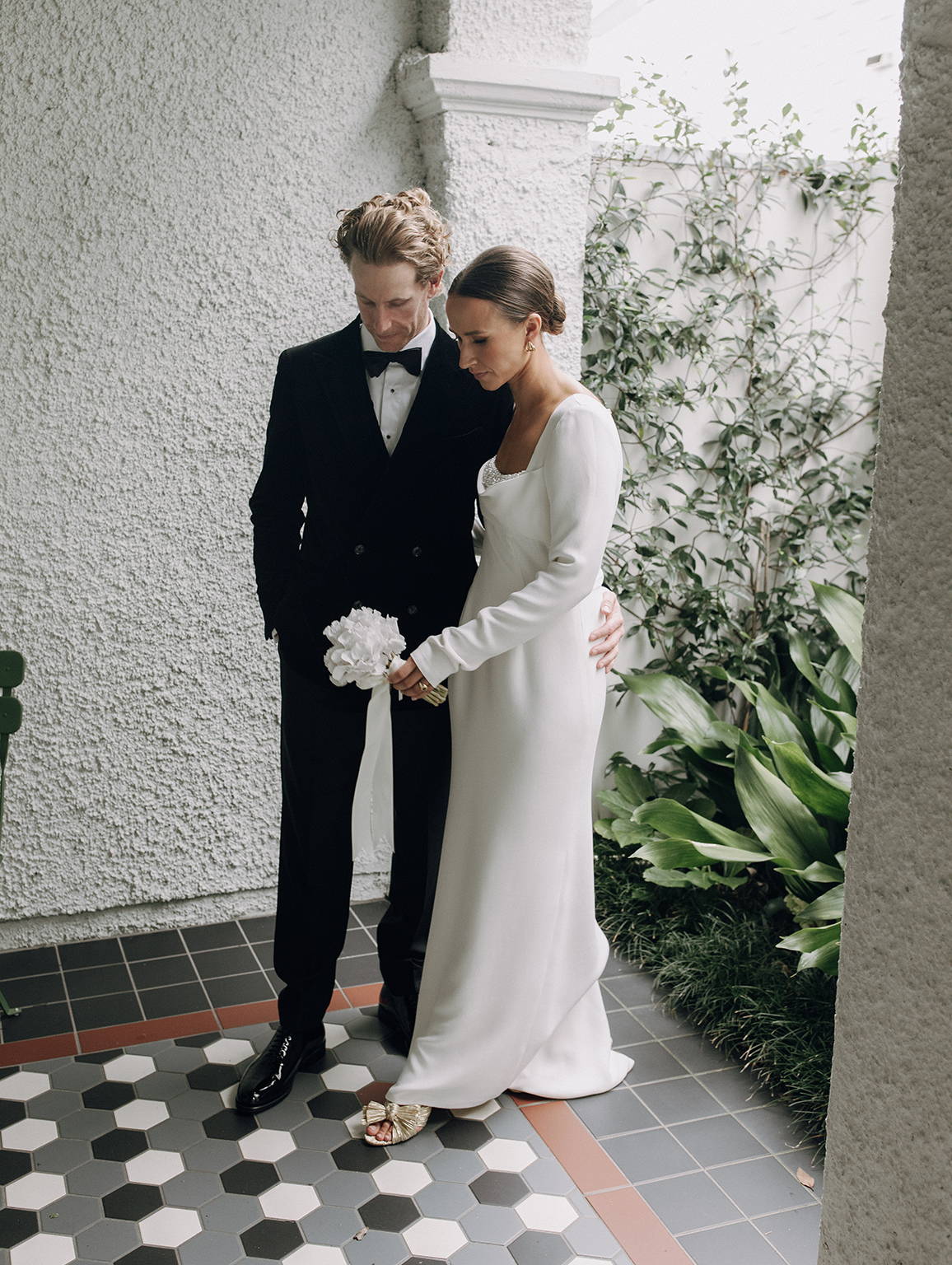 "We looked at a few venues around Auckland, but we both left our first viewing at the Glasshouse knowing that it was perfect. We didn't have a specific vision in mind, but I knew I wanted to be able to have two long tables for everyone to sit, share dinner and drinks, and chat. We were drawn to all the beautiful trees and fairy lights, and the fact we could have all of that and not have to worry about the weather was an added bonus. It had a very cozy and intimate feel, with so many ways to make the day entirely true to us as a couple."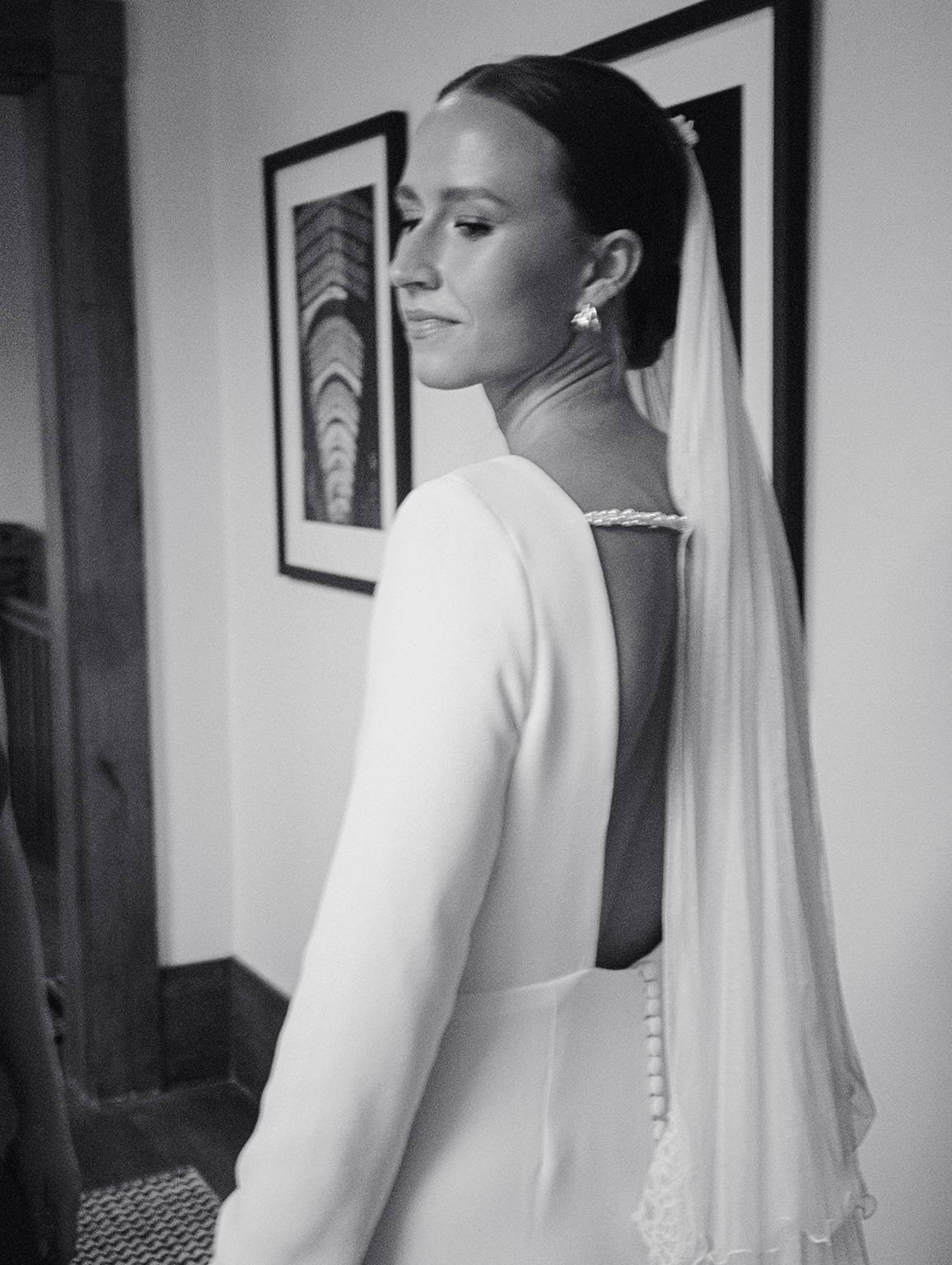 "I tried on a pair of Camellia heels pretty soon after we got engaged, and instantly knew they'd be part of my wedding look — they just felt very me. I love the modern-but-classic feel, the ankle strap for all-night dancing, and the sweet bow detail. They inspired the look of both of my dresses and our table decorations, too. It's a pair I'll treasure and wear forever."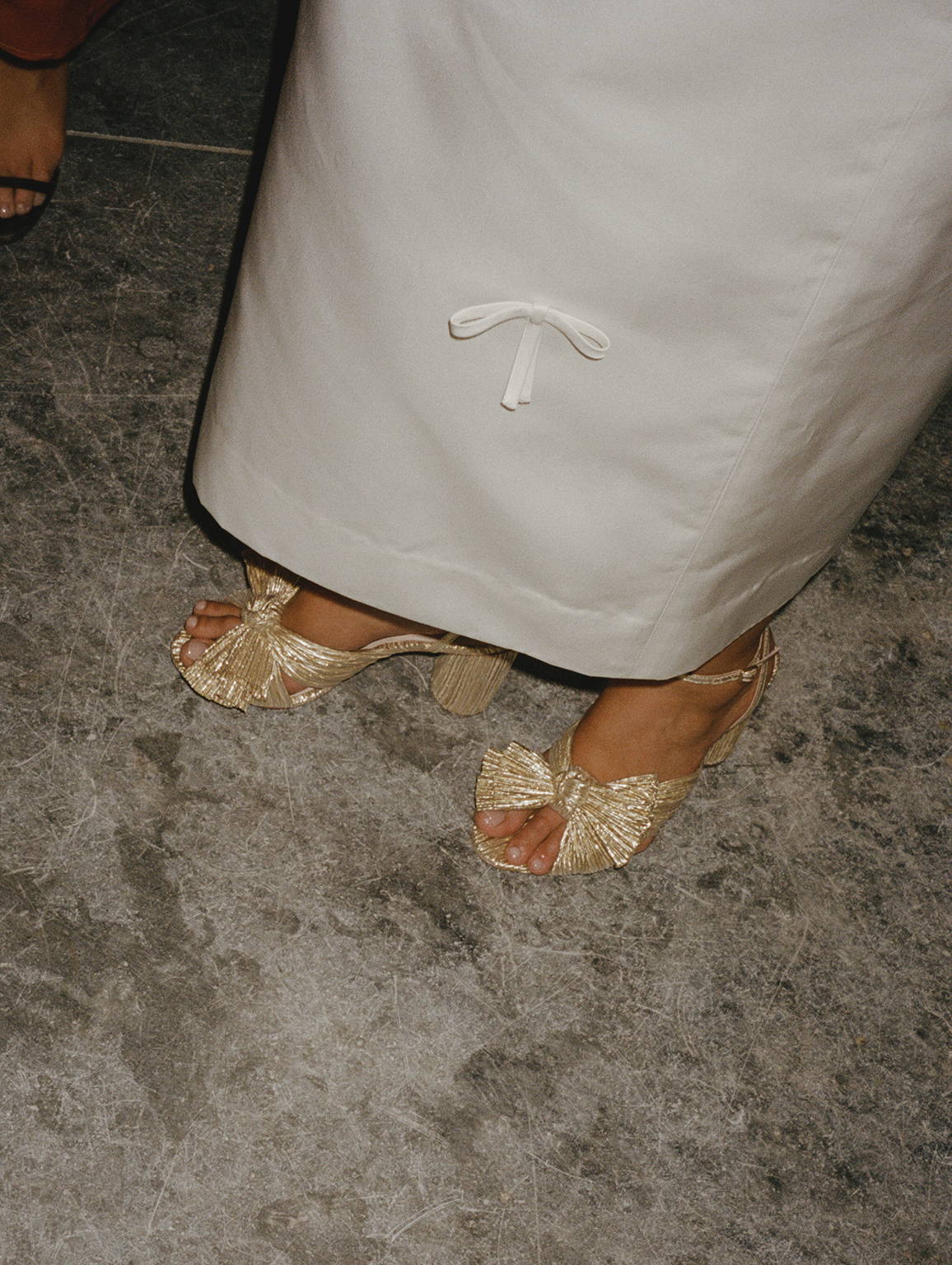 "My mum, Jules Bly, made both my dresses. She's been making wedding dresses my entire life, so I was lucky enough to have her throughout the process and it made the entire thing that much more special. Throughout the year, my first dress changed about five times — I guess that's what happens when your options are endless!. The pearl beading on the bust was the only thing that stayed the same throughout every rendition. I knew I wanted something timeless and elegant, while still feeling chic and elevated.  
"For my second dress, I needed something that I'd be able to dance and move around in. The bows on the dress complimented the bows on my Camellia heel, and with the short 50s veil, it was such a fun look. My mum was the only one to know about my second dress which was so special, and it was so exciting to re-enter the reception and see everyone's reactions, especially my bridesmaids'."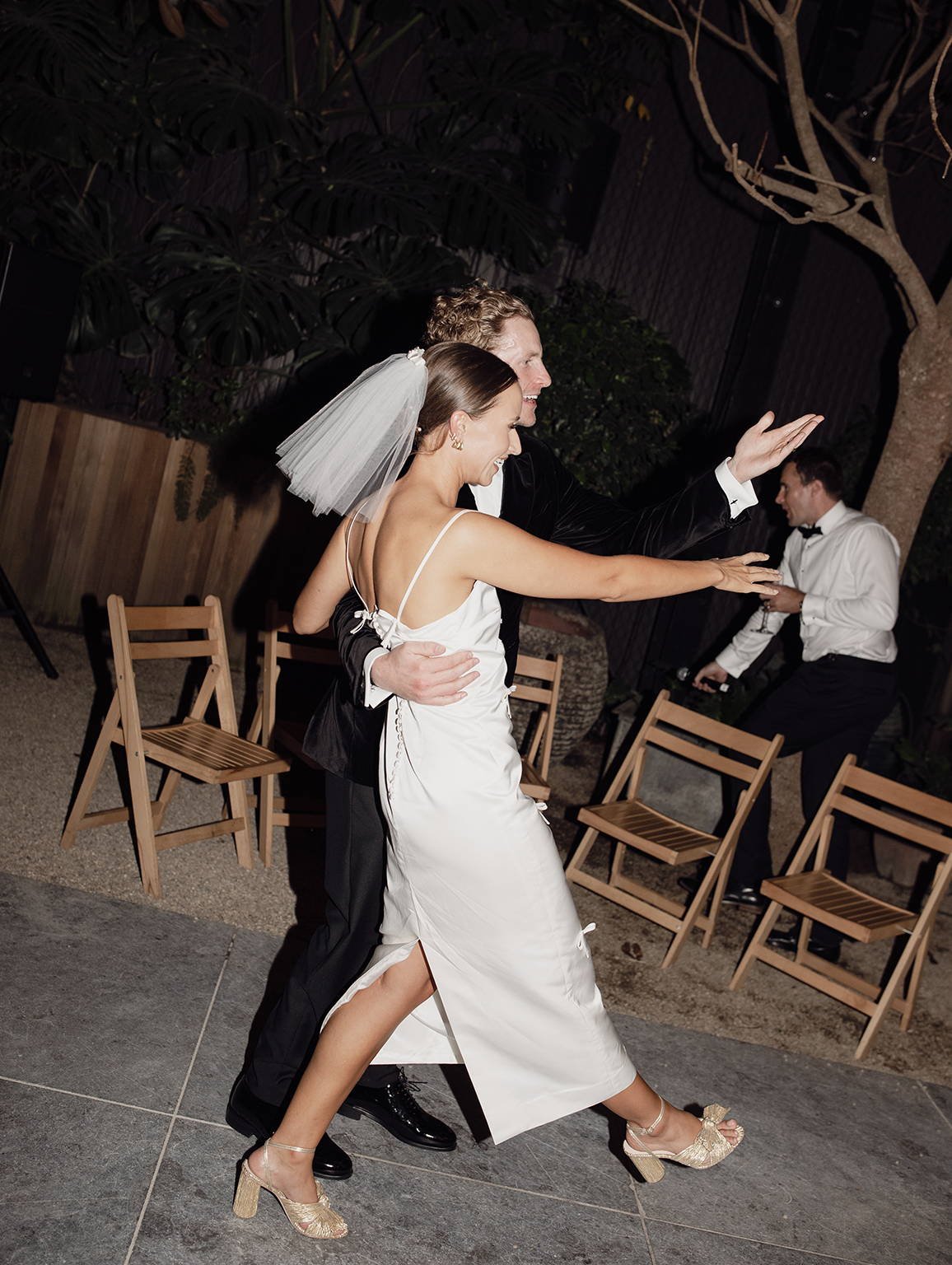 "It was so surreal to have everyone we love in one room to watch us get married — truly magical. Seeing everything we had planned for a year and a half come to life was such an incredible feeling. We didn't have a wedding planner and we were constantly anxious about how it would turn out, which only made the finished product that much sweeter. I think at the end of the day, if you enjoy every moment, all your loved ones will too."
"If you enjoy every moment, all your loved ones will too."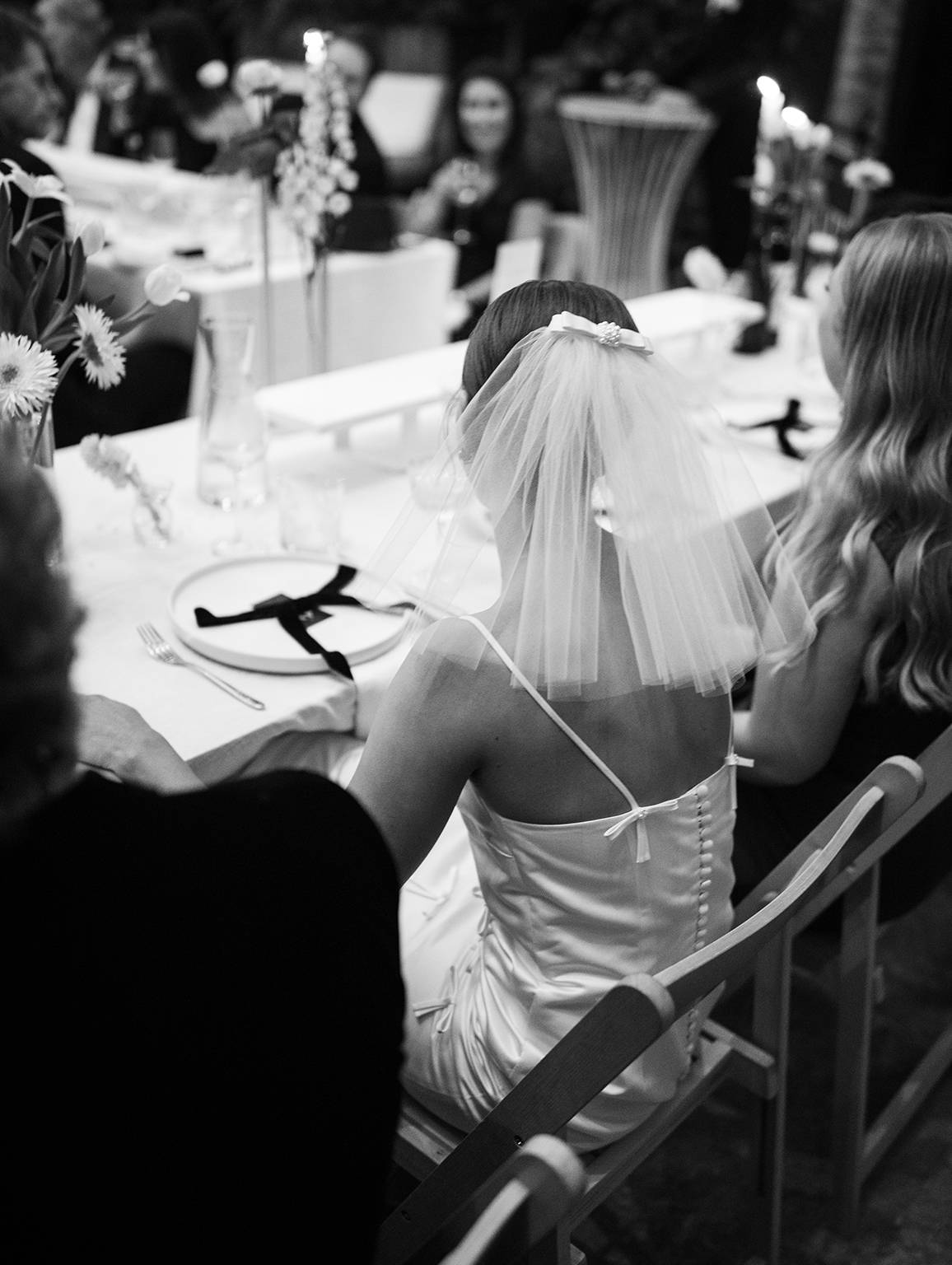 "All I wanted was for everyone to be on the dance floor, and everyone was!. Dancing the night away will always be one of my fondest memories. I've been replaying the songs we sent to the DJ for weeks now and just reliving those moments."