By Design with Kate Towill

To Kate Towill, every room is a blank canvas, a puzzle to be solved. In her early career as a set designer, this meant finding the perfect antique pieces for period films, immersing the audience into new eras with every assignment. Now, as the co-founder of Basic Projects, the studio she created with her husband, Ben, it means cultivating the spaces of her clients' dreams, as well as her own. From Post House Inn to Basic Kitchen and beyond, Kate's work has become integral to the fabric of Charleston, a community of which we're honored to be a part. Read on to discover the secrets to Kate's process, her local favorites, and the keys to the perfect dinner party now.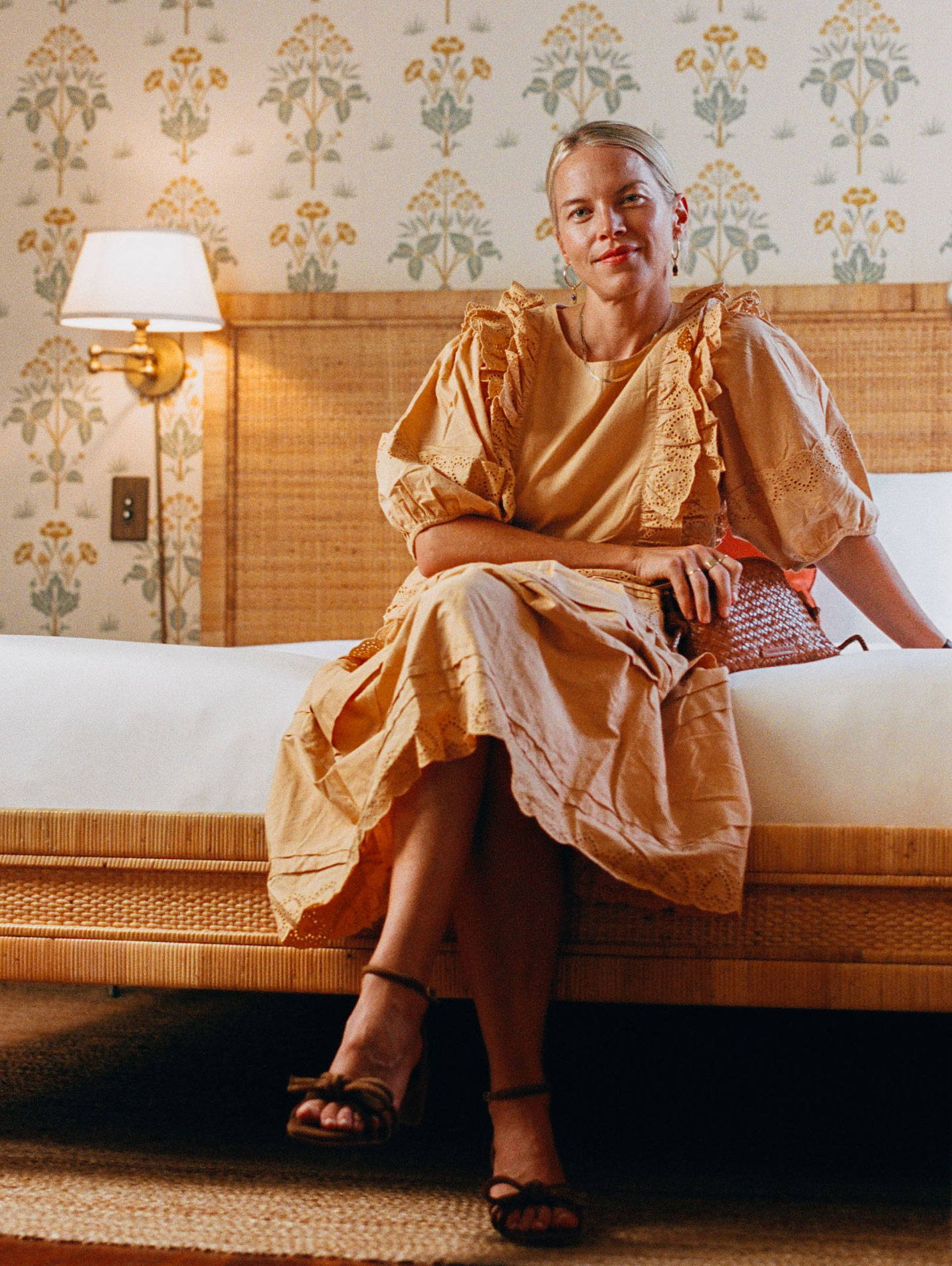 "We definitely see form and function as equal partners here at Basic Projects. To me, the best design is practical, comfortable, timeless and beautiful too. When we take on a new client or a new hospitality space, we take design inspiration from the age of the building (if it's a renovation) and we always talk flow first — how are you using this room? What is your every day like? — then we talk materials, finishes, fixtures, and furniture."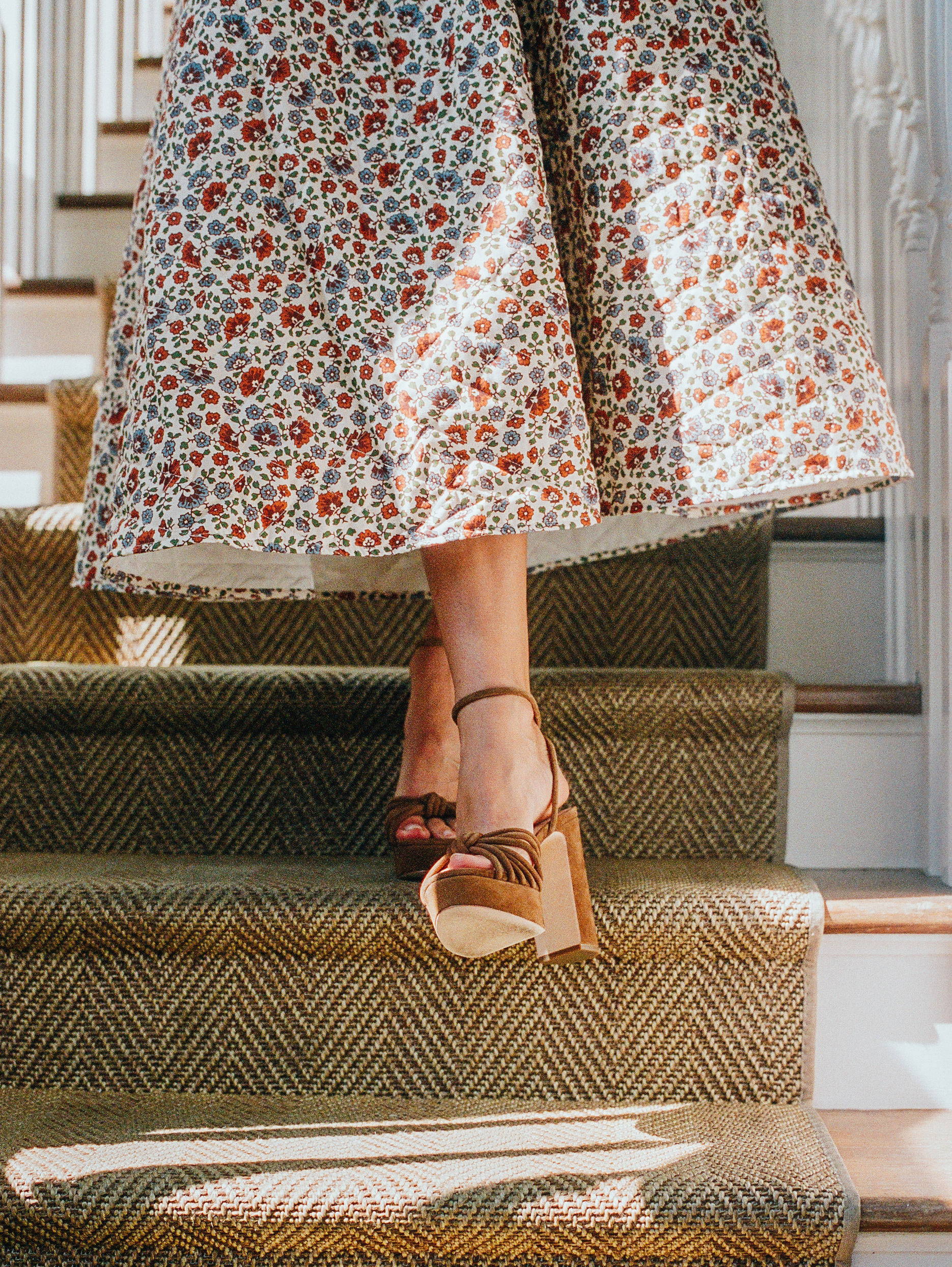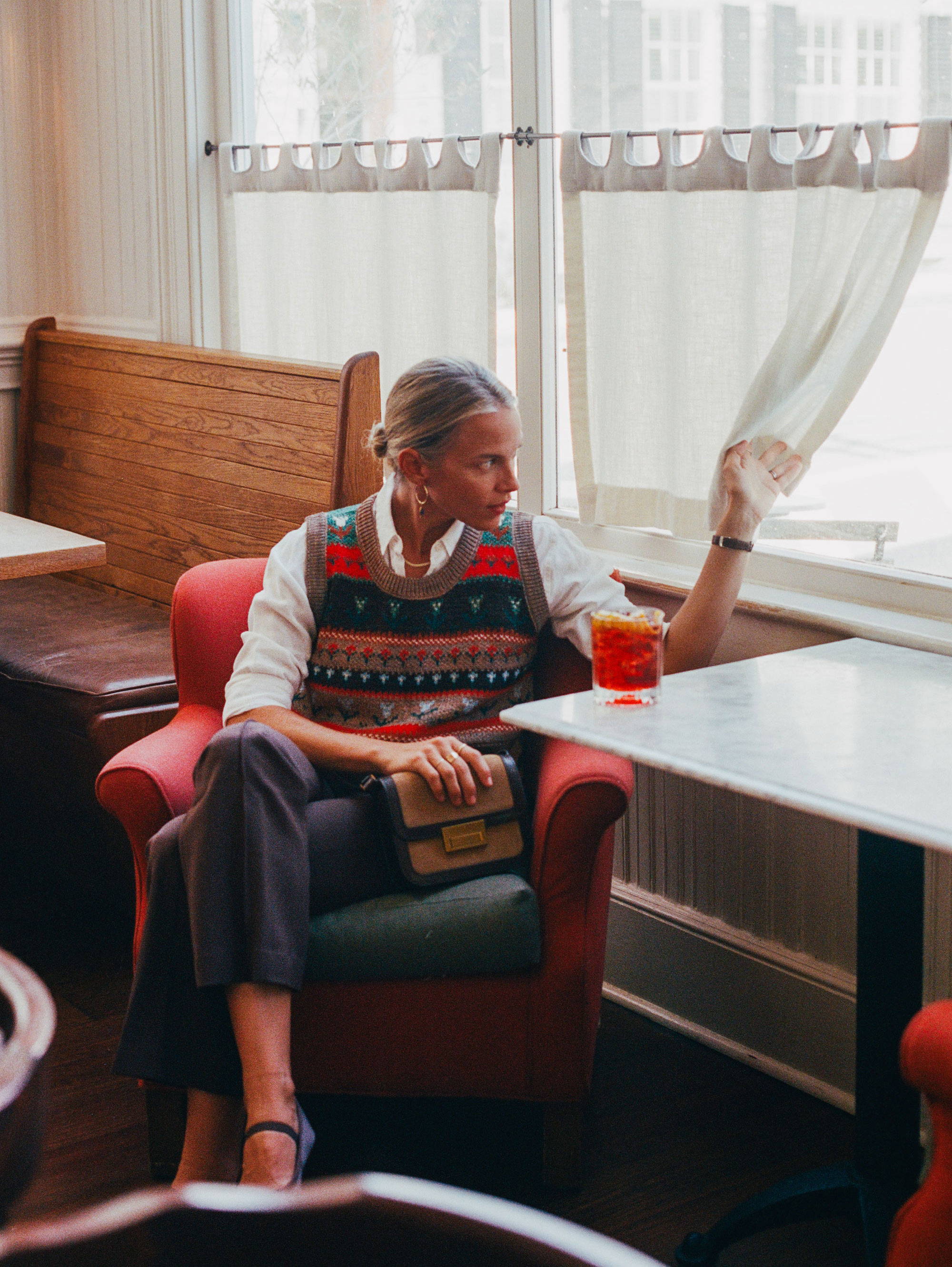 "Much like my design, I look for simple and classic, practical and comfortable when it comes to getting dressed. Most days you can find me in a button-down shirt and a pair of white denim shorts, or a calf length silk floral skirt if I'm headed to a dinner after work, and always my favorite silver Leonie flats! My two-year-old daughter Iris calls them 'sparky shoes.' I bought two pairs because I love them so much — they go so well with jeans or dresses and say 'I like to party.' I feel they are now my signature look!"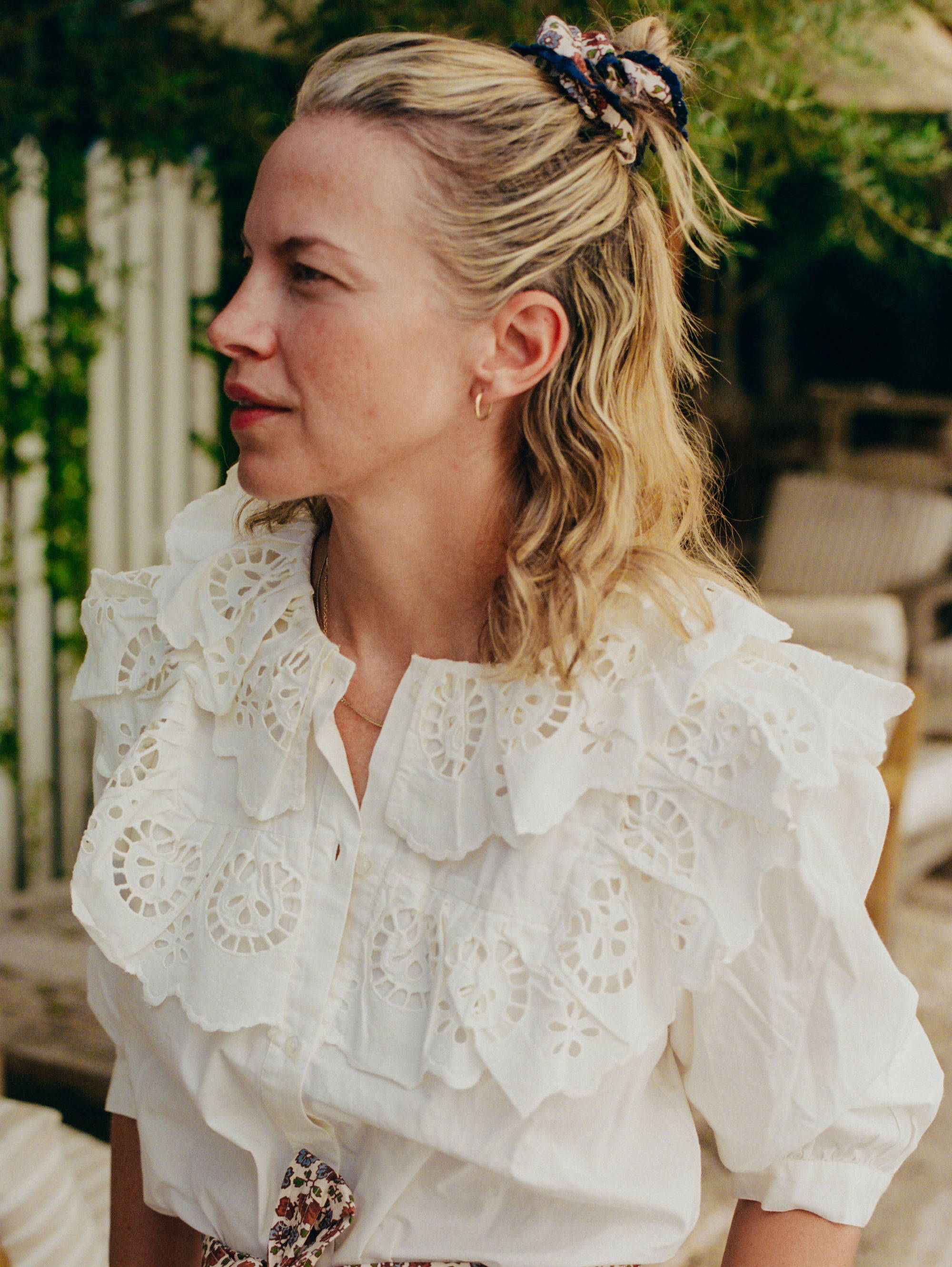 "I am so thankful for my film set design background. It was so exciting traveling to so many places to build and shoot and learn how to be an expert 'antiquer' when looking for a certain era for our film. It really taught me how to make a room feel like it had been there always, and never overly-designed or trying too hard. After seven years working in the film industry in NYC, I decided it was time to travel a little less and get further into one area of design, and for me that was restaurants and hotels. I'm still creating sets, but now with a vibrant team and delicious food that runs every night."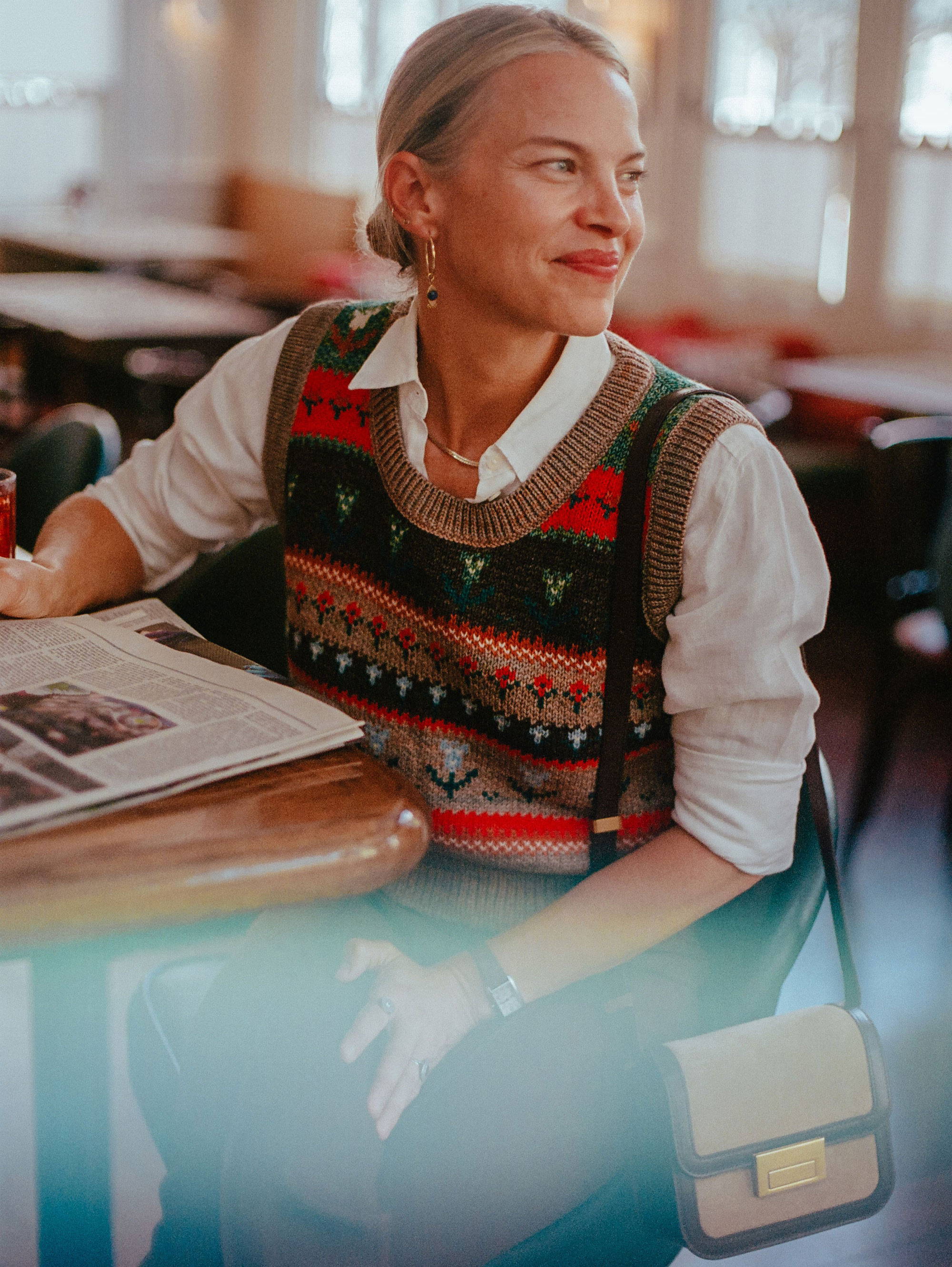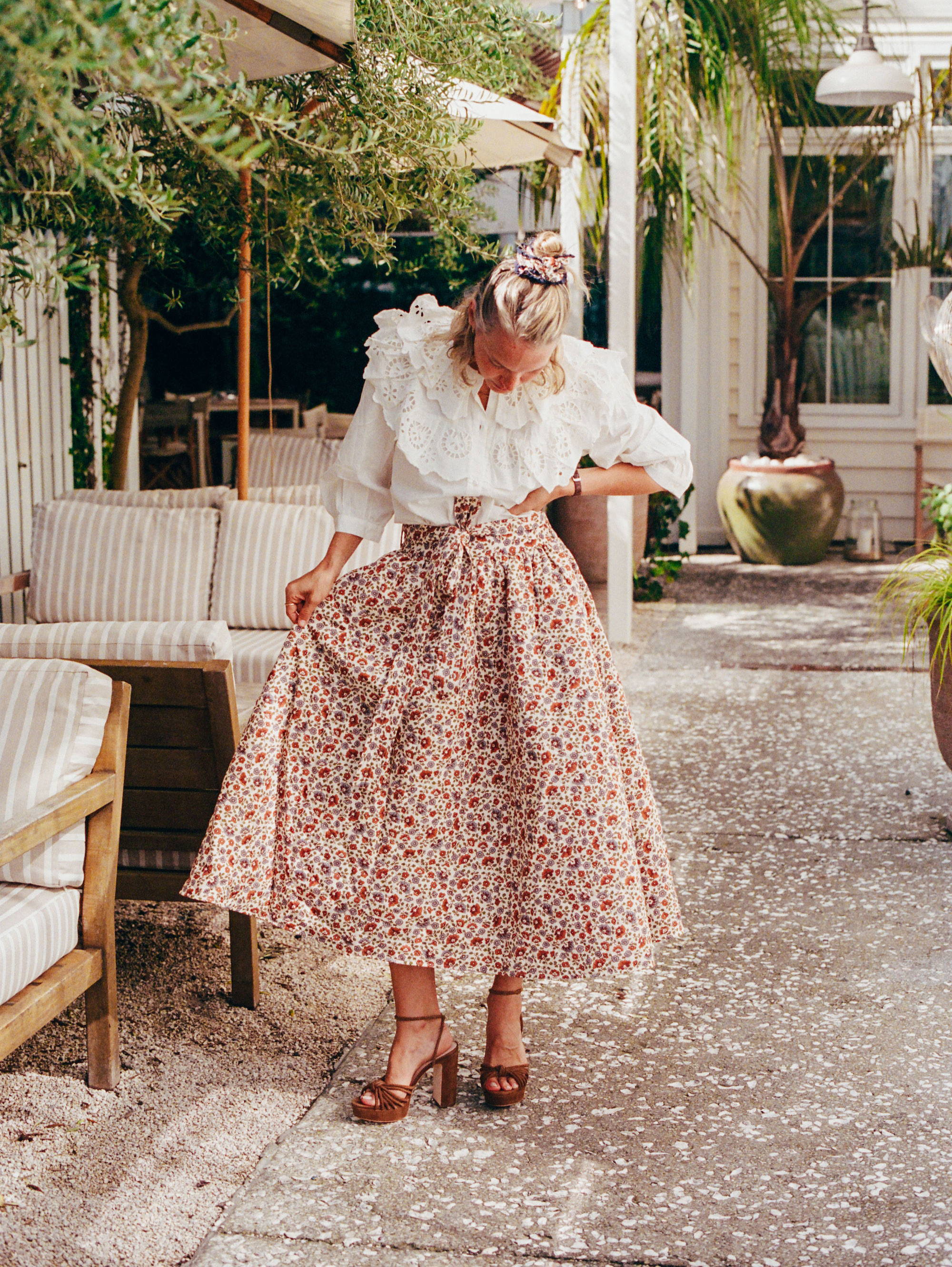 "That would be the antique hutch in our kitchen. I use it everyday, and I think it's important to have beautiful old pieces like that you use always, rather then fancy stuff that collects dust. I also love the sailing painting I keep on our kitchen marble shelf. It reminds me of antiquing with my husband Ben in Brimfield, Massachusetts, more than a decade ago. We found this piece at the booth of an old friend, Bob Melet, of Melet Mercantile."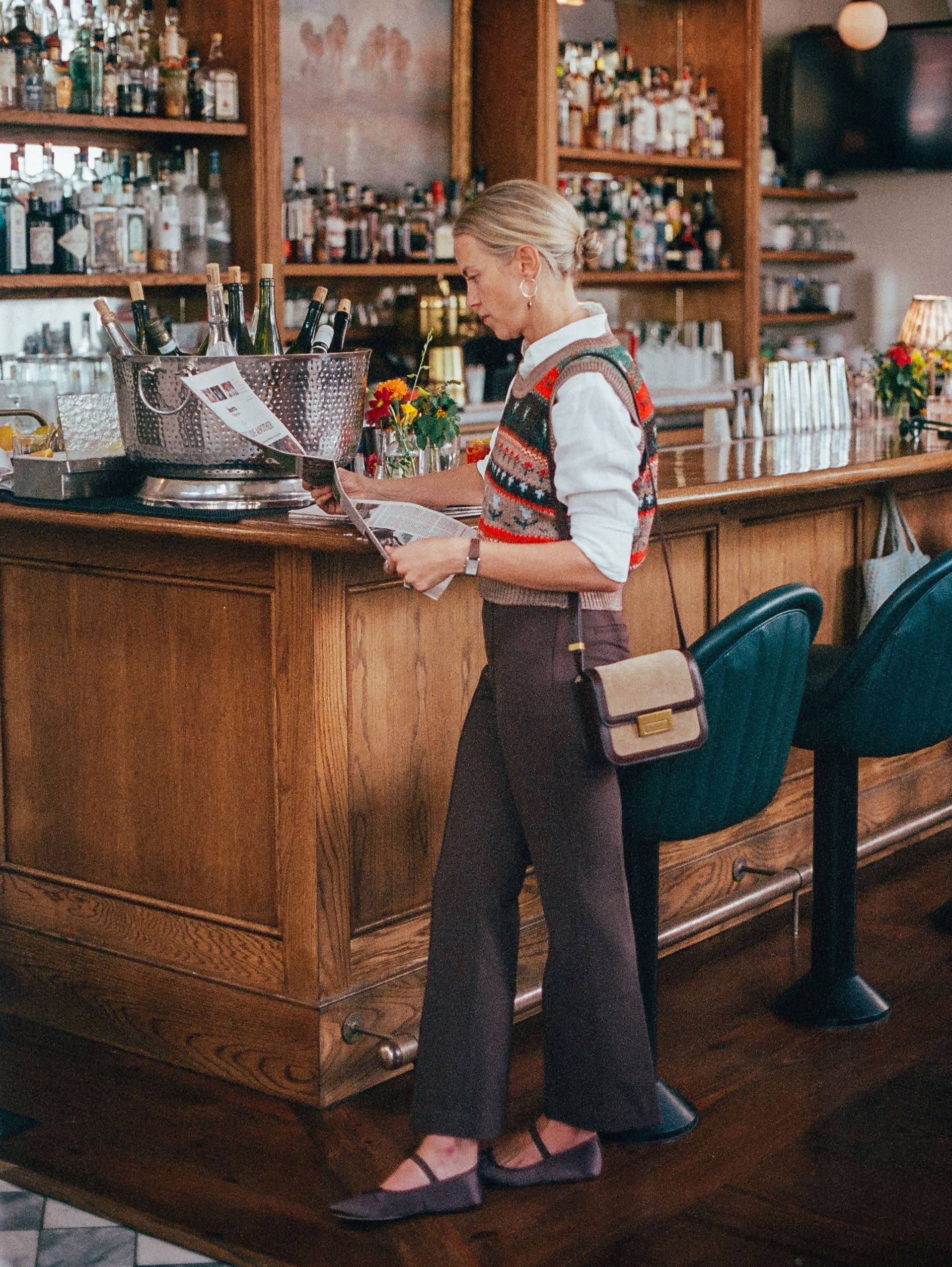 "It's ALL about people. You cannot succeed without a great team, and it takes a minute to form the perfect one, so be patient there. Empower people, don't micromanage. Failure is good and expected. Don't be too proud to learn from your mistakes. It's best to start small and scrappy and then grow slowly — it makes your story stronger, which is more authentic (and people can see right through it if it's not).
"It's not for the faint at heart. You gotta have GRIT to start your own business, keep it going and still love what you do. Through having two children and surviving a global pandemic, I feel extremely lucky to be where we are now after almost ten years. It almost feels like we're just getting started"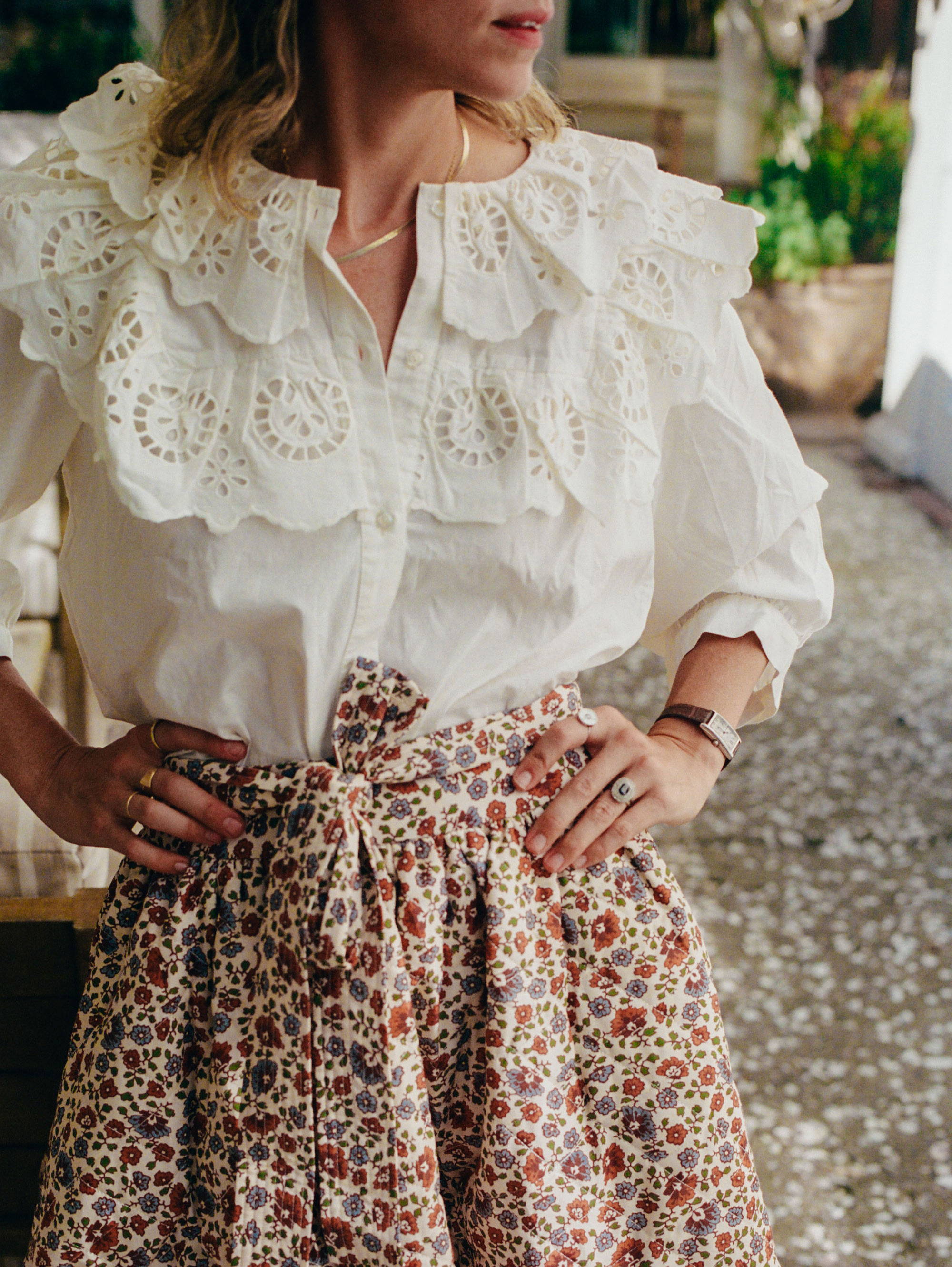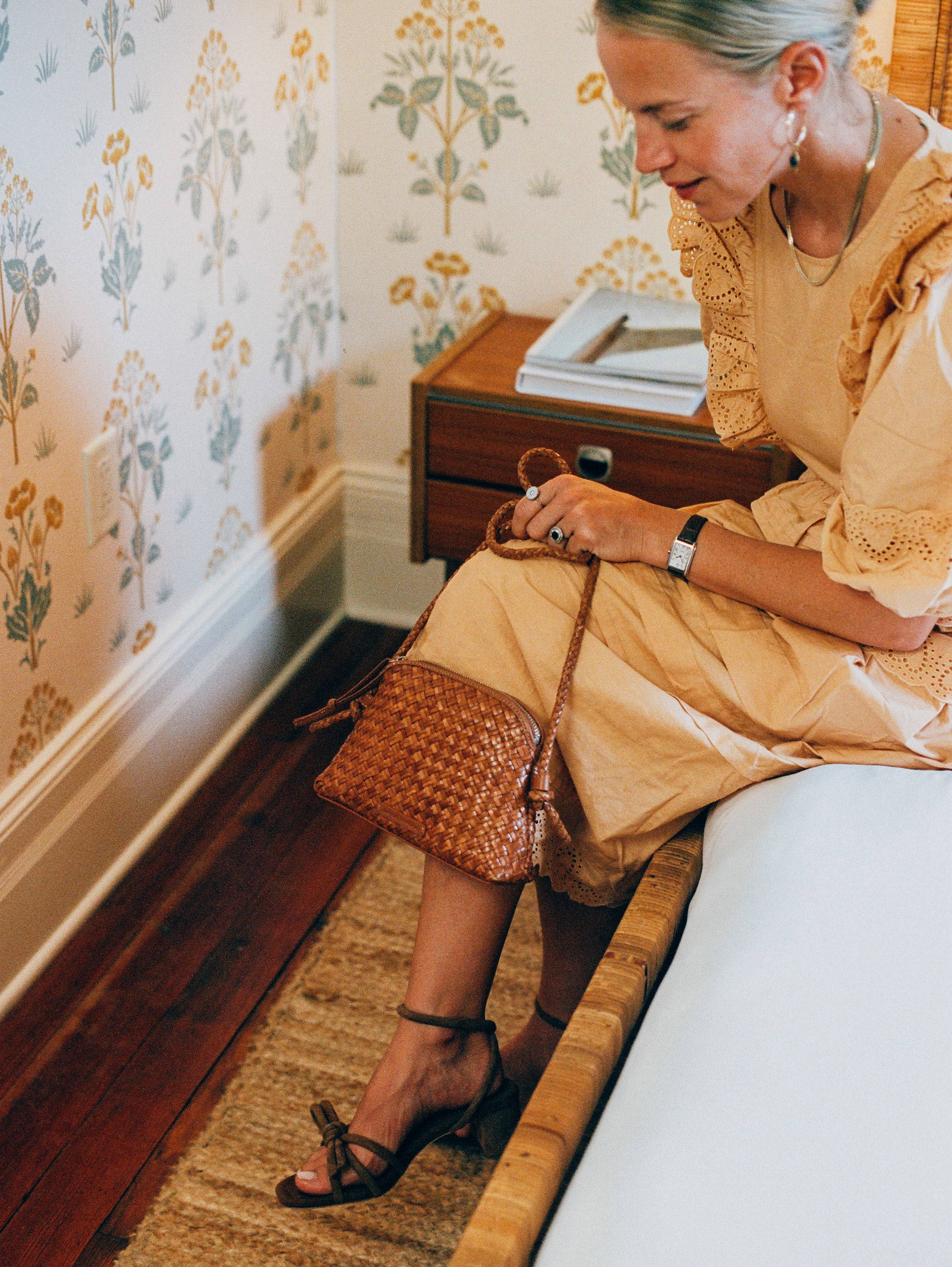 On Keys to the Perfect Dinner Party
"Simple unfussy food, any cocktail with tequila, great wine, candles, and FUN music all night!"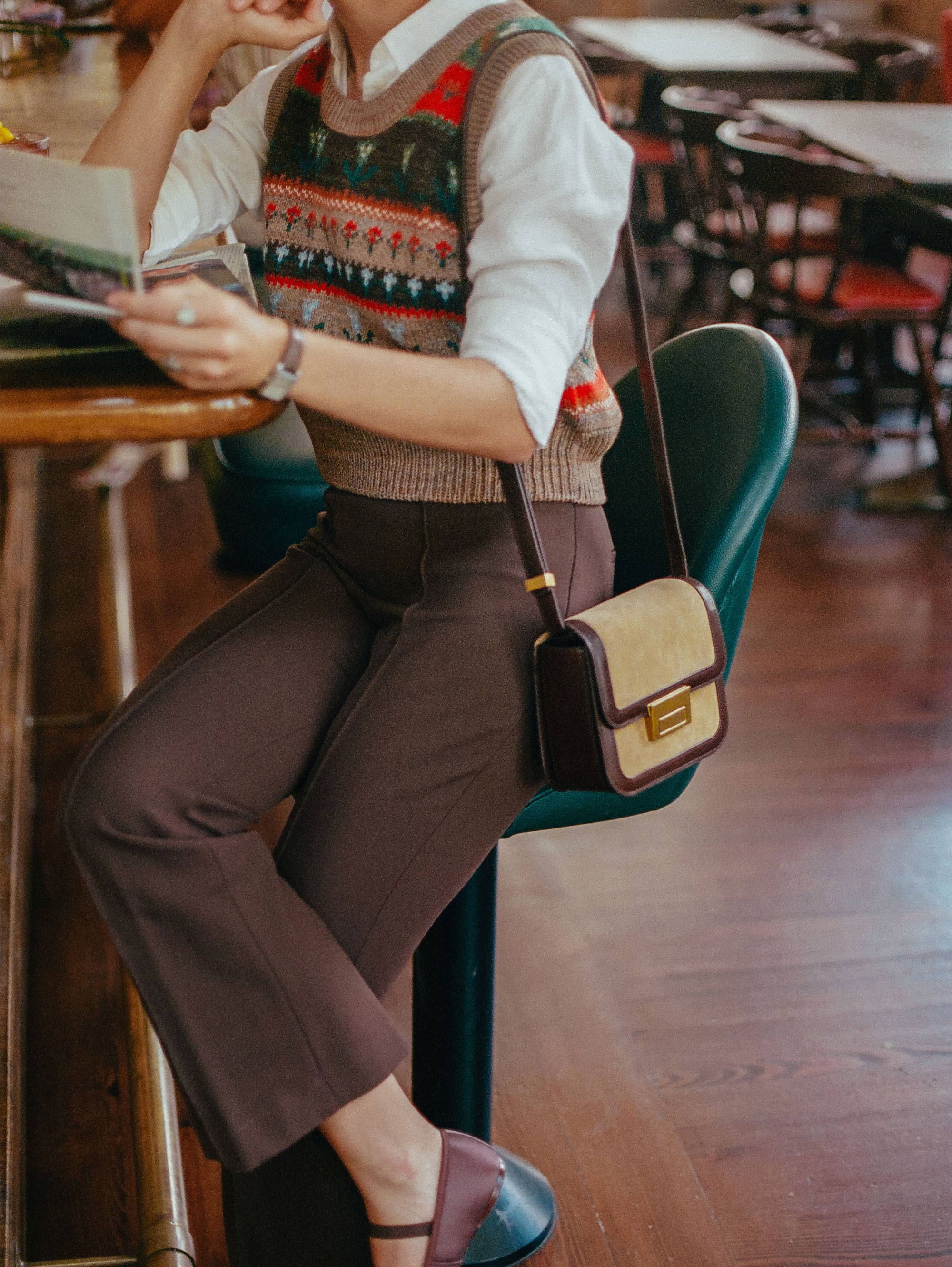 Eat: Basic Kitchen, The Post House Inn, Sullivan's Fish Camp, Chez Nous, Vern's, and Chubby Fish.
Shop: Worthwhile, Hampden Clothing, J. Stark, Buxton Books, and now the new Loeffler Randall shop on King Street!
Explore: White Point Gardens, Sullivan's beach (start at Fort Moultrie), and Pitt St. Bridge (start at Post House!)