This March, our team traveled to Round Top to share some favorites from our collection in an exclusive pop-up with Courtney Barton. On our last night in Texas, we tried our hand at some southern hospitality, hosting a dinner under the stars at Kitchenette Farm. Follow along for a closer look at the evening.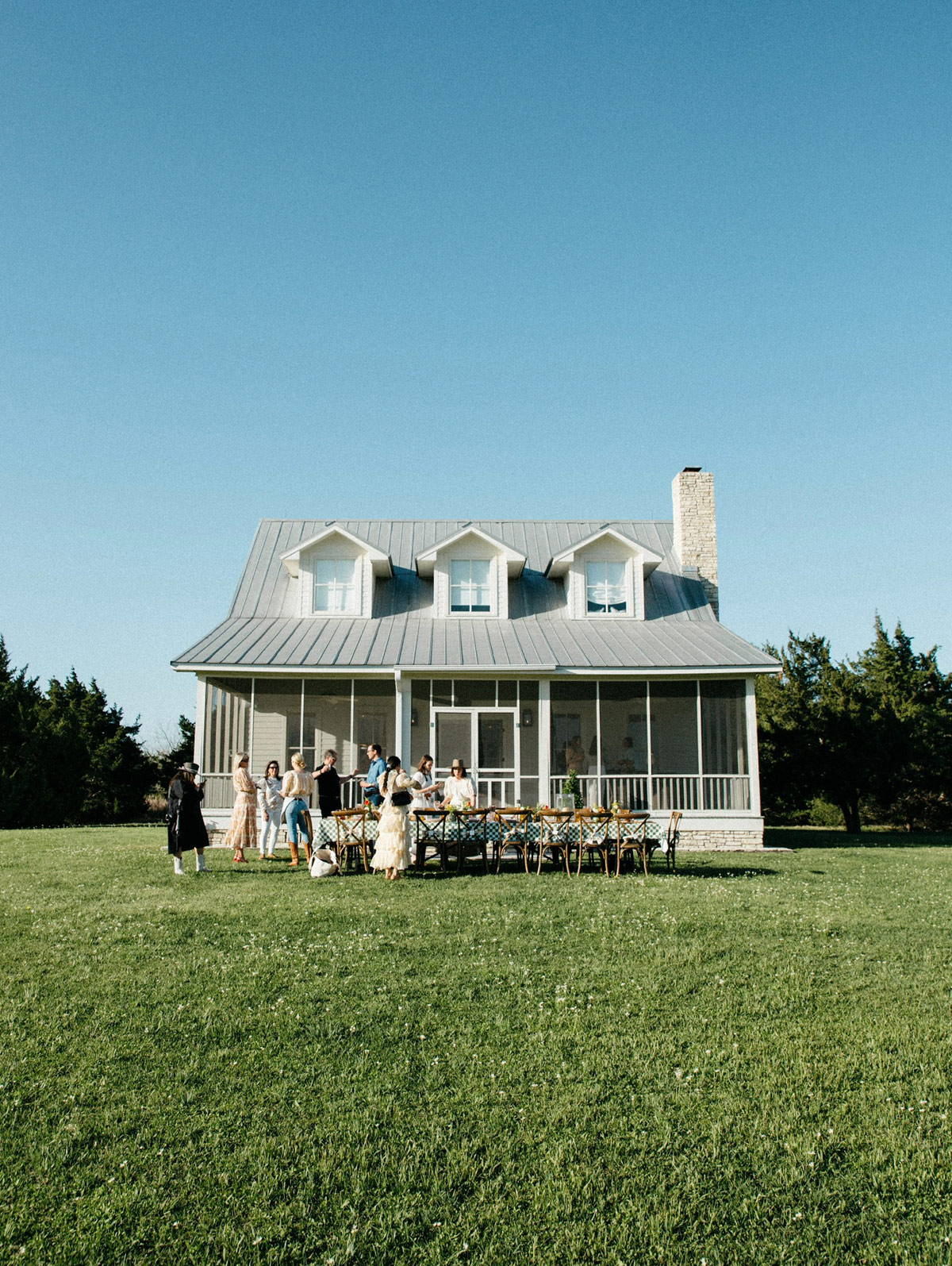 The perfect evening starts with a beautiful backdrop, and Kitchenette Farm was a dream come true. Founded by Marcia Smart, a gifted chef and teacher, the countryside kitchen was such an idyllic setting for delicious food and conversation with friends.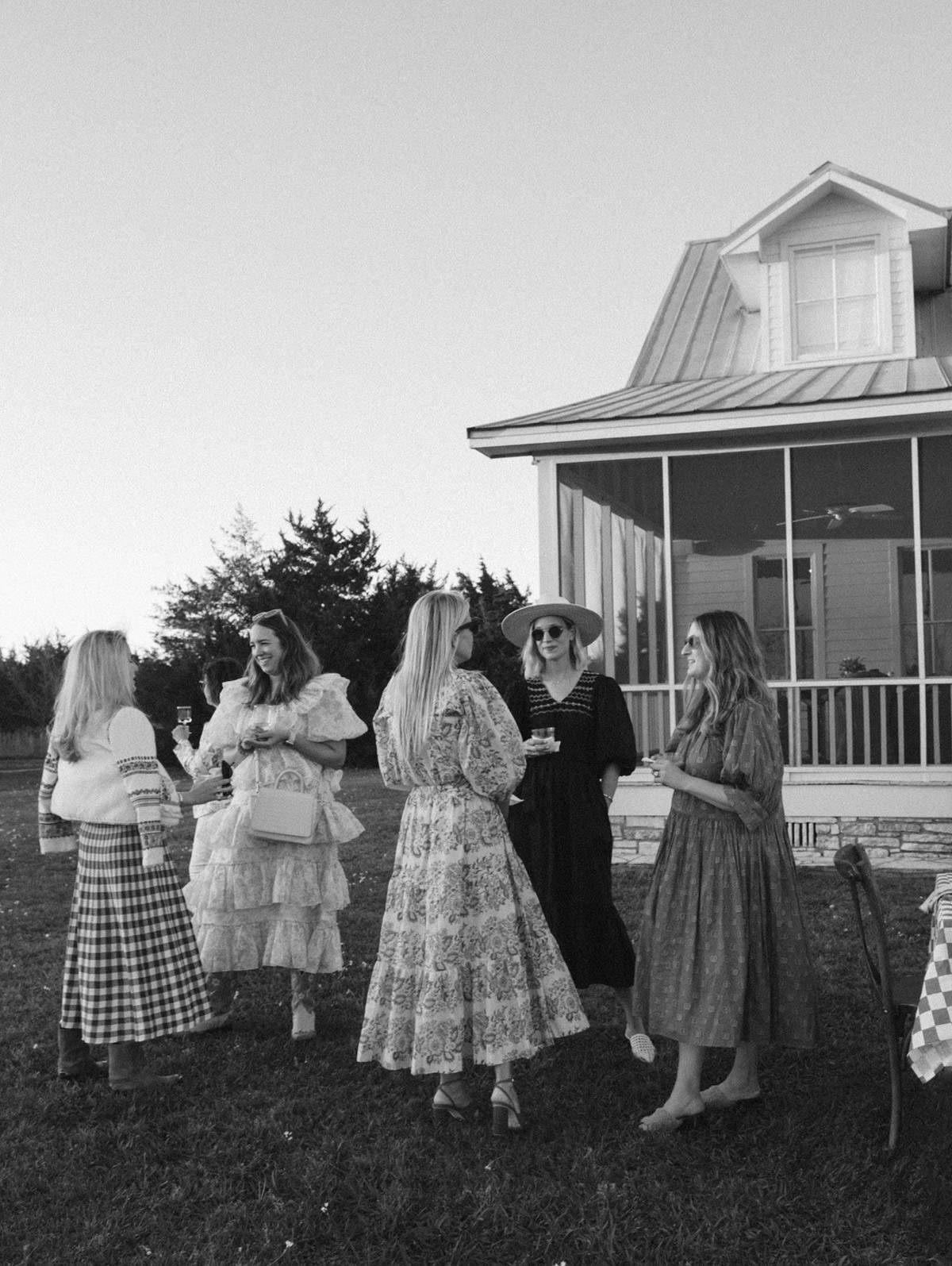 We invited Texas tastemakers and creatives from Round Top and beyond to join in on the fun, making for a table full of people who inspire us endlessly.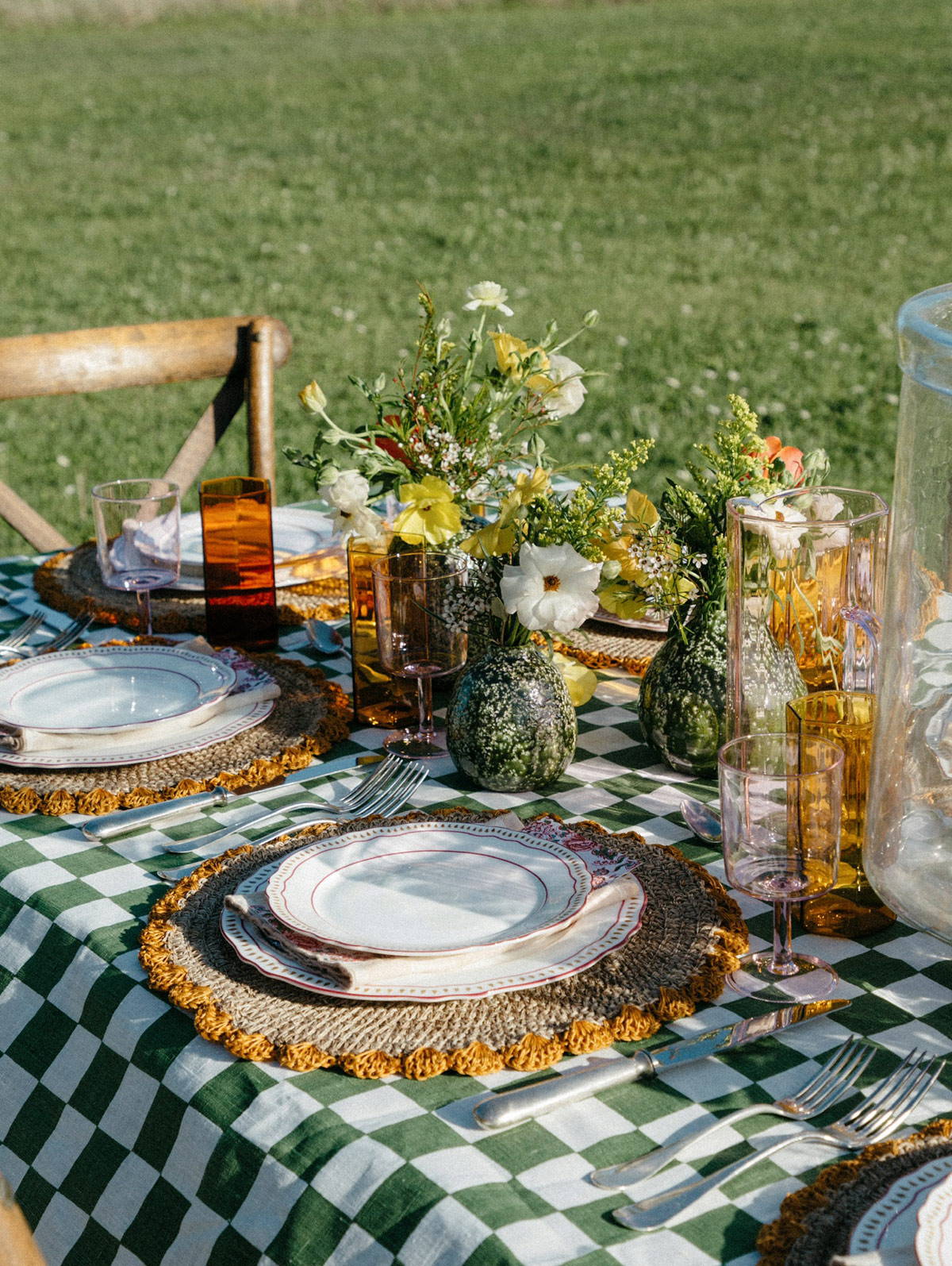 With her eye for design and amazing style, Courtney Barton laid the most thoughtful, beautiful table setting, featuring goods selected from her shop.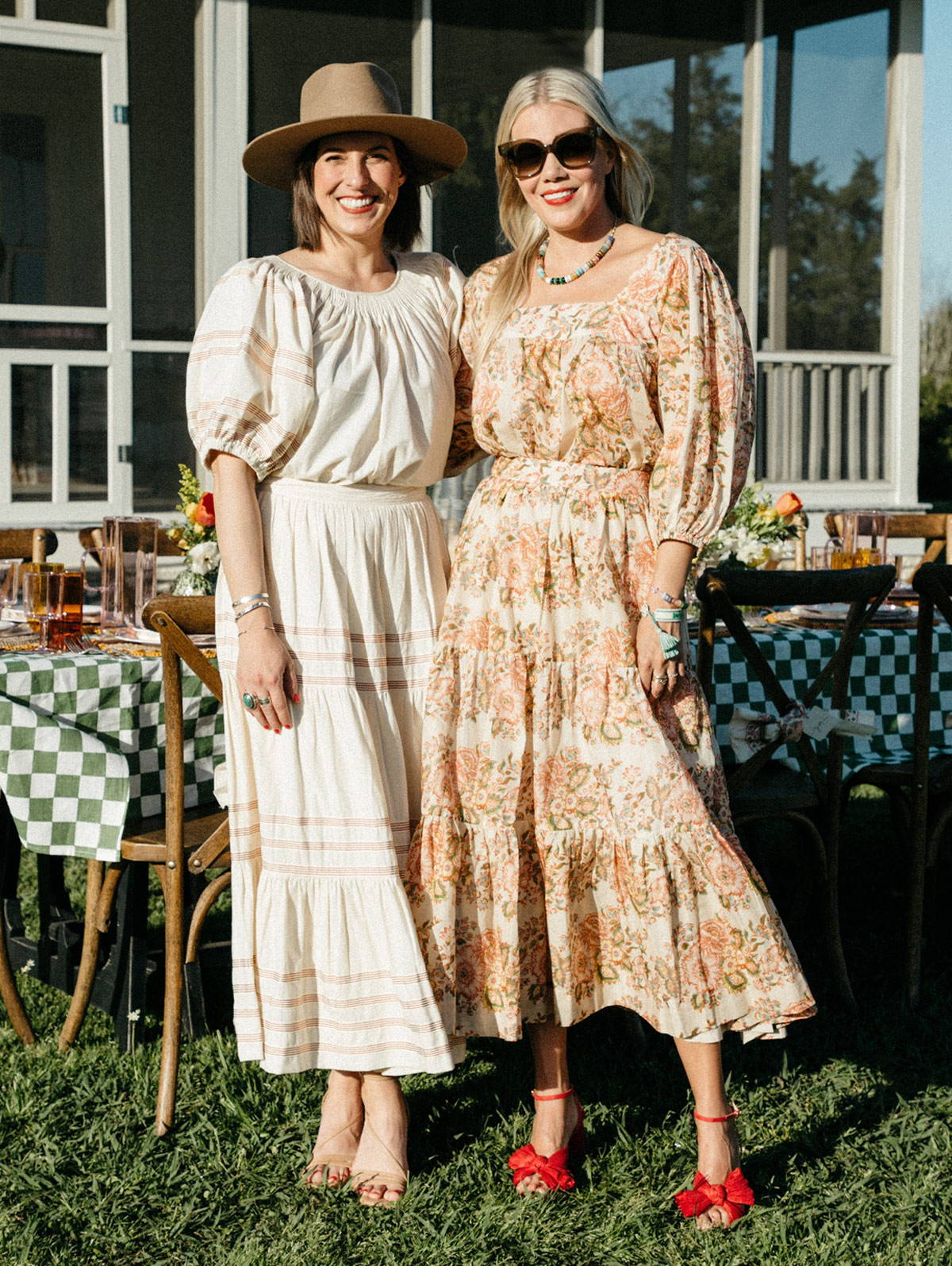 The guests wore LR, of course! It was so wonderful to see so many people we admire in our RTW collection, infusing each look with their own personal style and showing us new ways to wear our favorite pieces.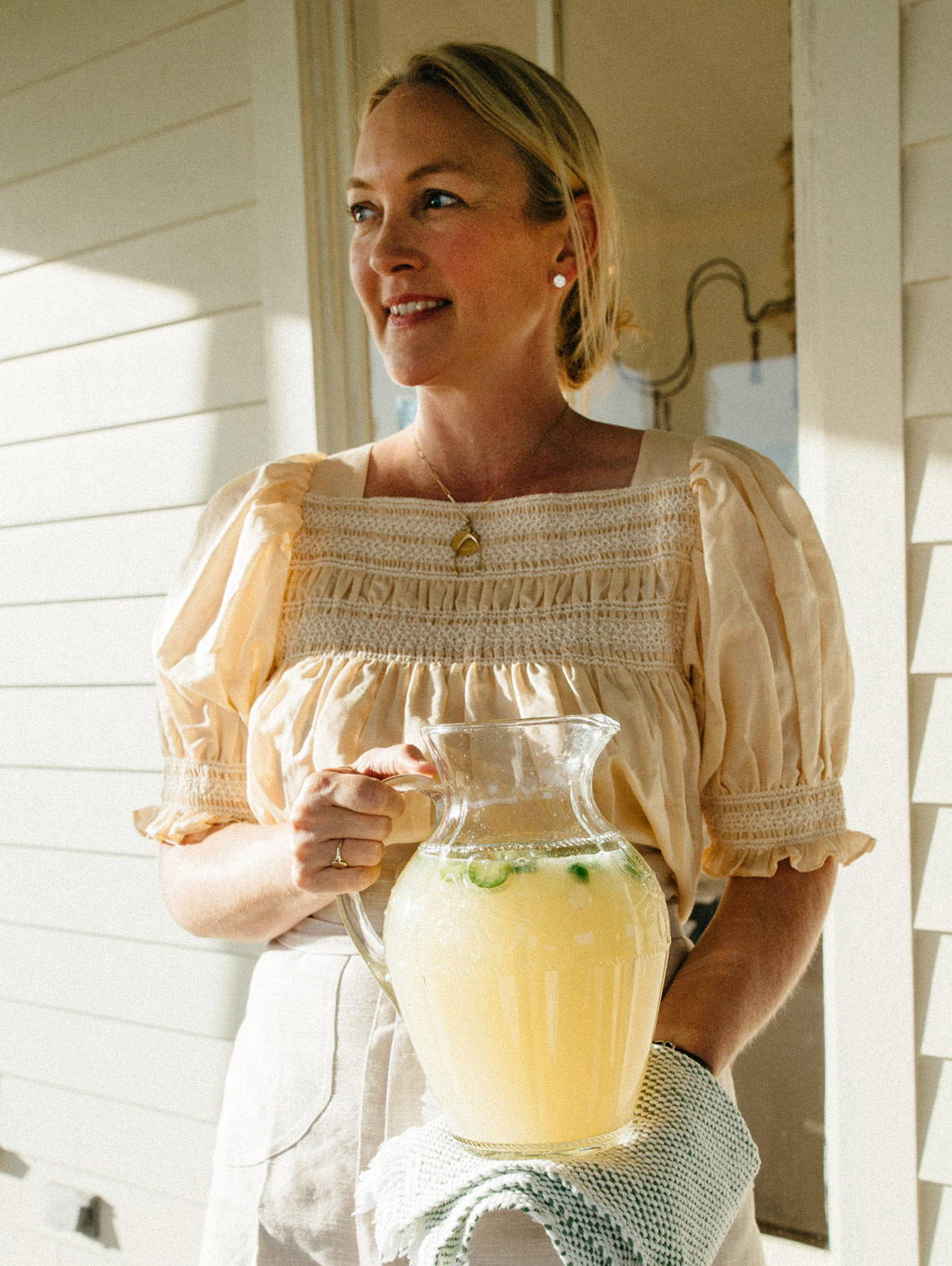 With a culinary degree and a career in food writing, Marcia Smart founded Kitchenette Farm as a means of sharing her love of food and cooking. That passion is so evident in what she does — Kitchenette Farm is such a special place, and her food is utterly delicious.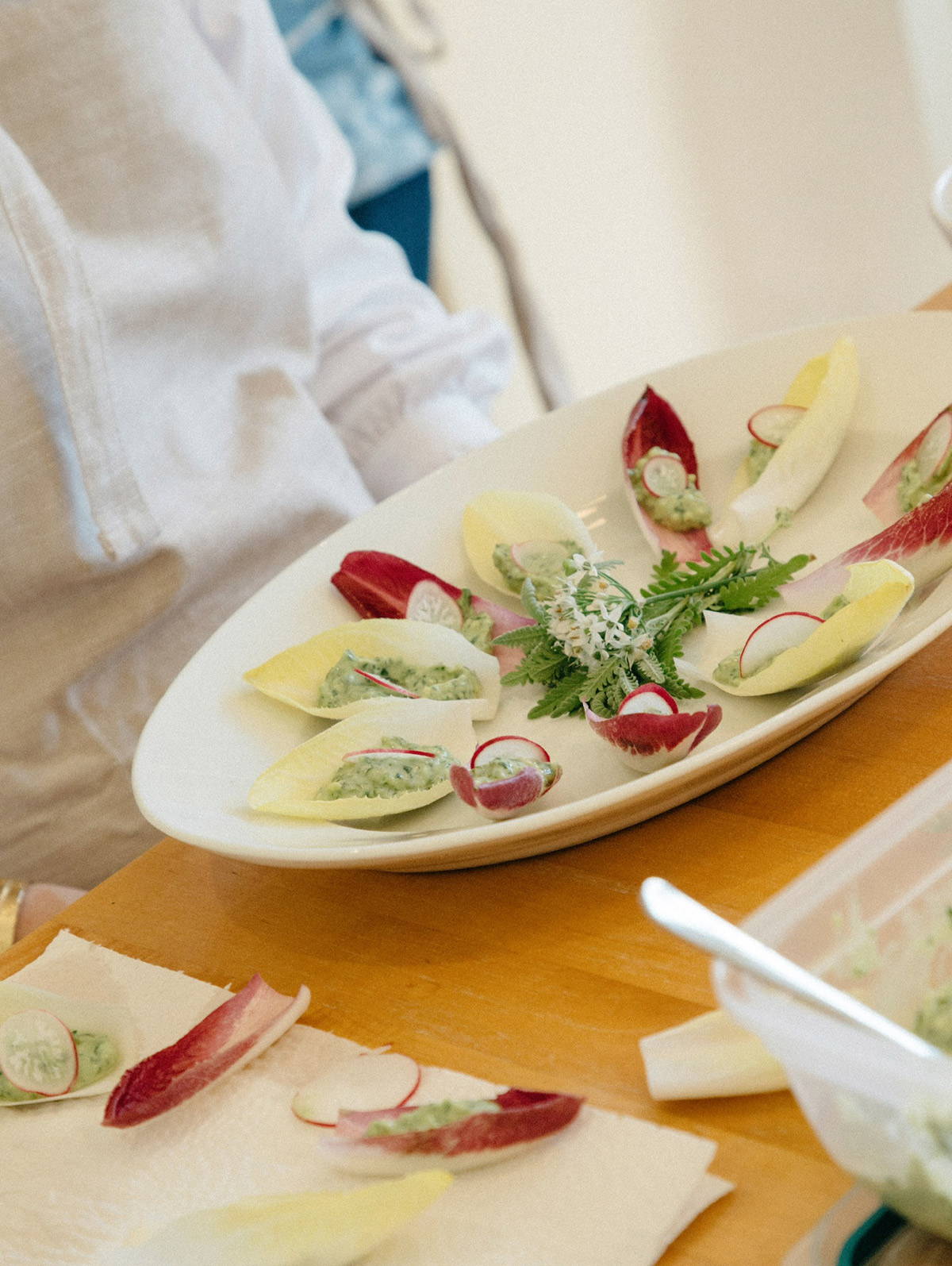 Our cocktail hour started with Mint & Jalapeño Margaritas, paired with some light bites — the Endives with Green Goddess Dressing were an instant favorite. For dinner, Marcia served us an incredible spread of Cajun Salmon, Chopped Salad, Smashed Potatoes and Asparagus in a Mint-Lemon Marinade. Finally, we ended with a delicious Berry Crumble for dessert — the perfect finish for a springtime meal.
The reason for our visit to Round Top, we hosted a pop-up shop at Courtney Barton's beautiful store, home to perfectly curated vintage, clothing, homewares, and textiles of Courtney's own design. We're so lucky to count her as a friend!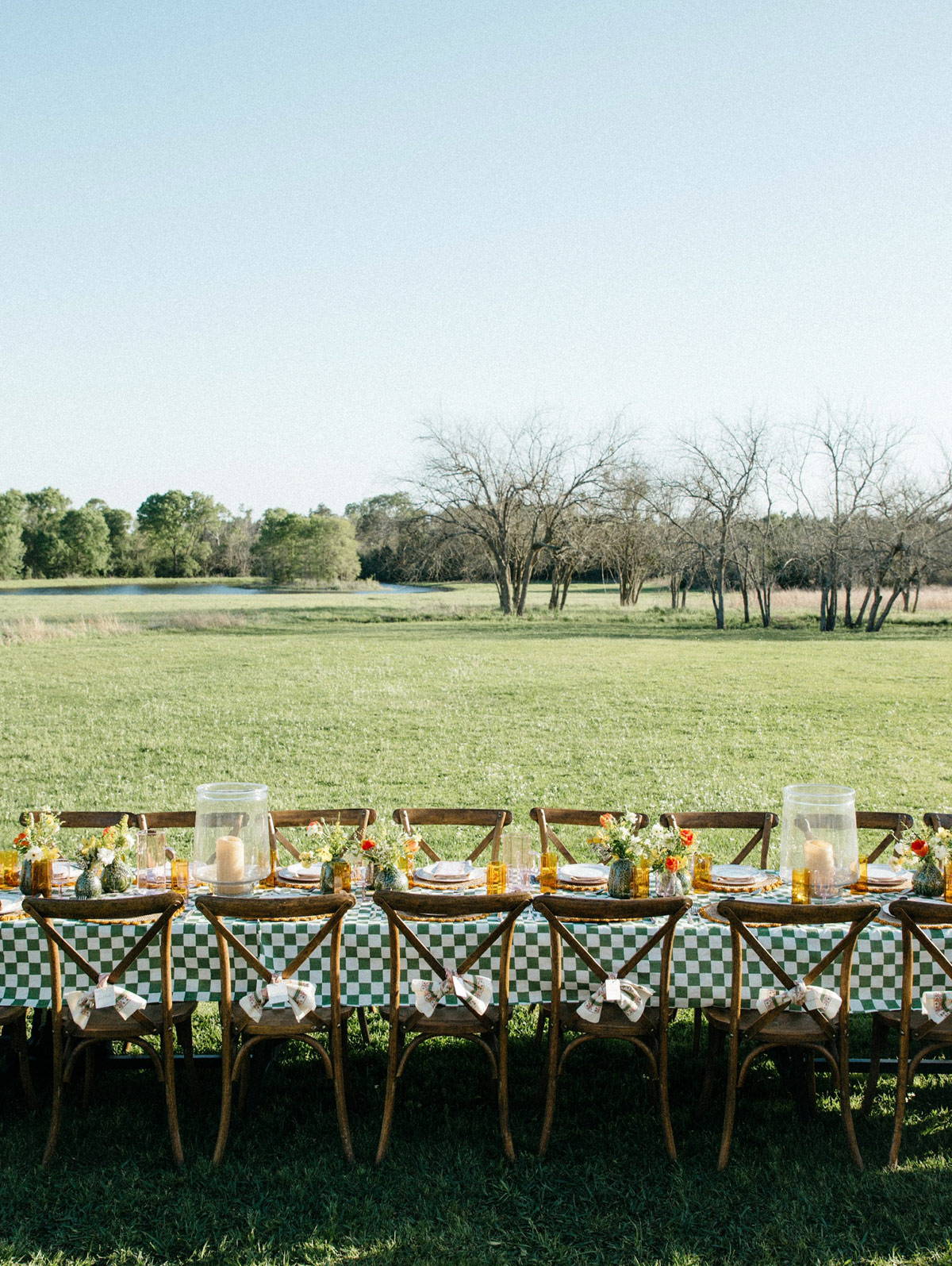 Our evening at Kitchenette Farm was such a lovely end to our time in Texas — a celebration of friends, food, and time spent together. We'll miss you, Round Top, and we'll be back soon!