In Bloom with Leah Pipes Meltzer

On our visit to Texas this March, we spent the day with Austin-based florist Leah Pipes Meltzer, who creates ethereal, other-worldly arrangements through her studio, Serracinna. She shared the secrets behind her bouquets, her love for local blooms, and her passion for beauty, styled in our spring Ready-to-Wear collection.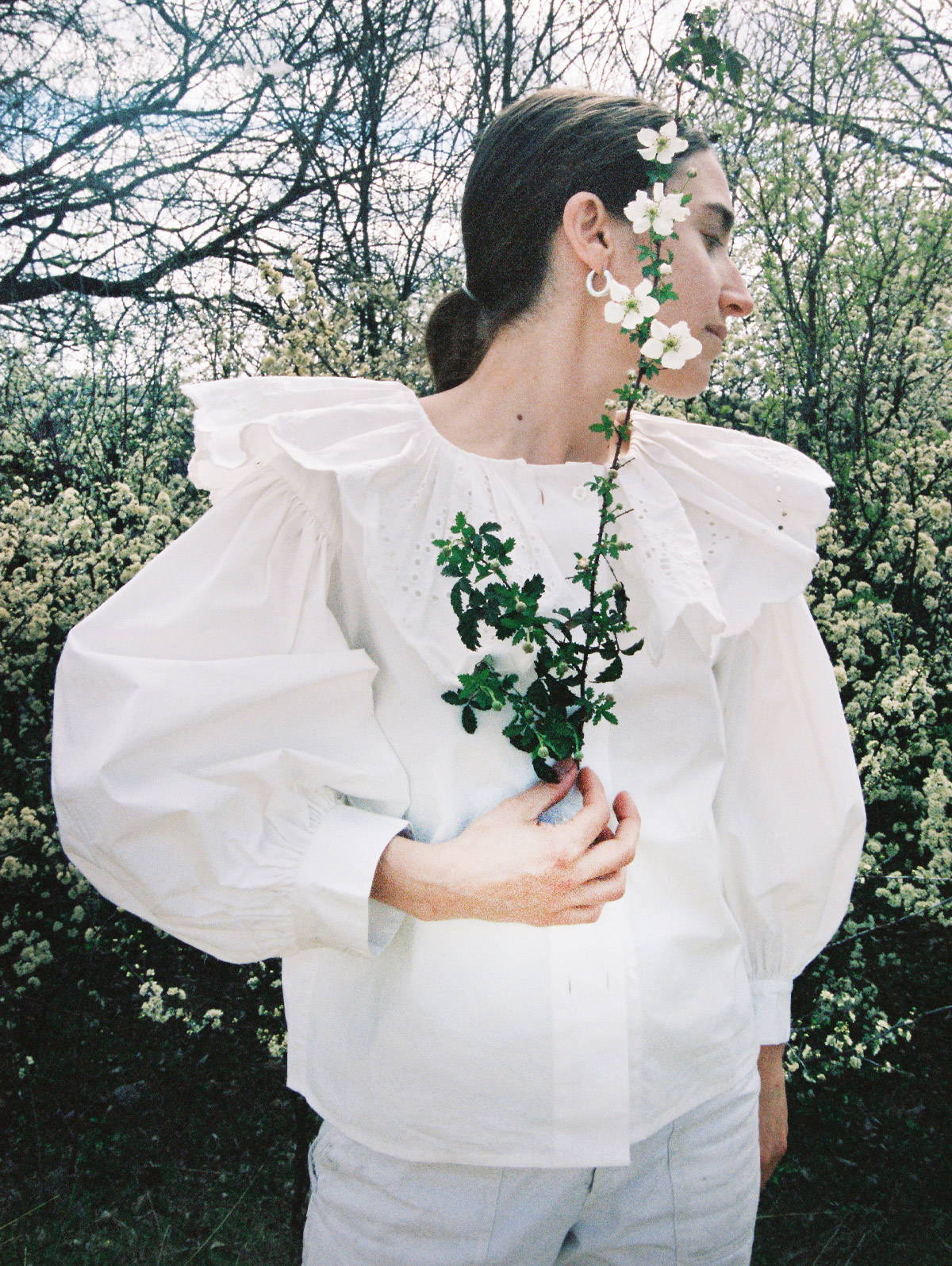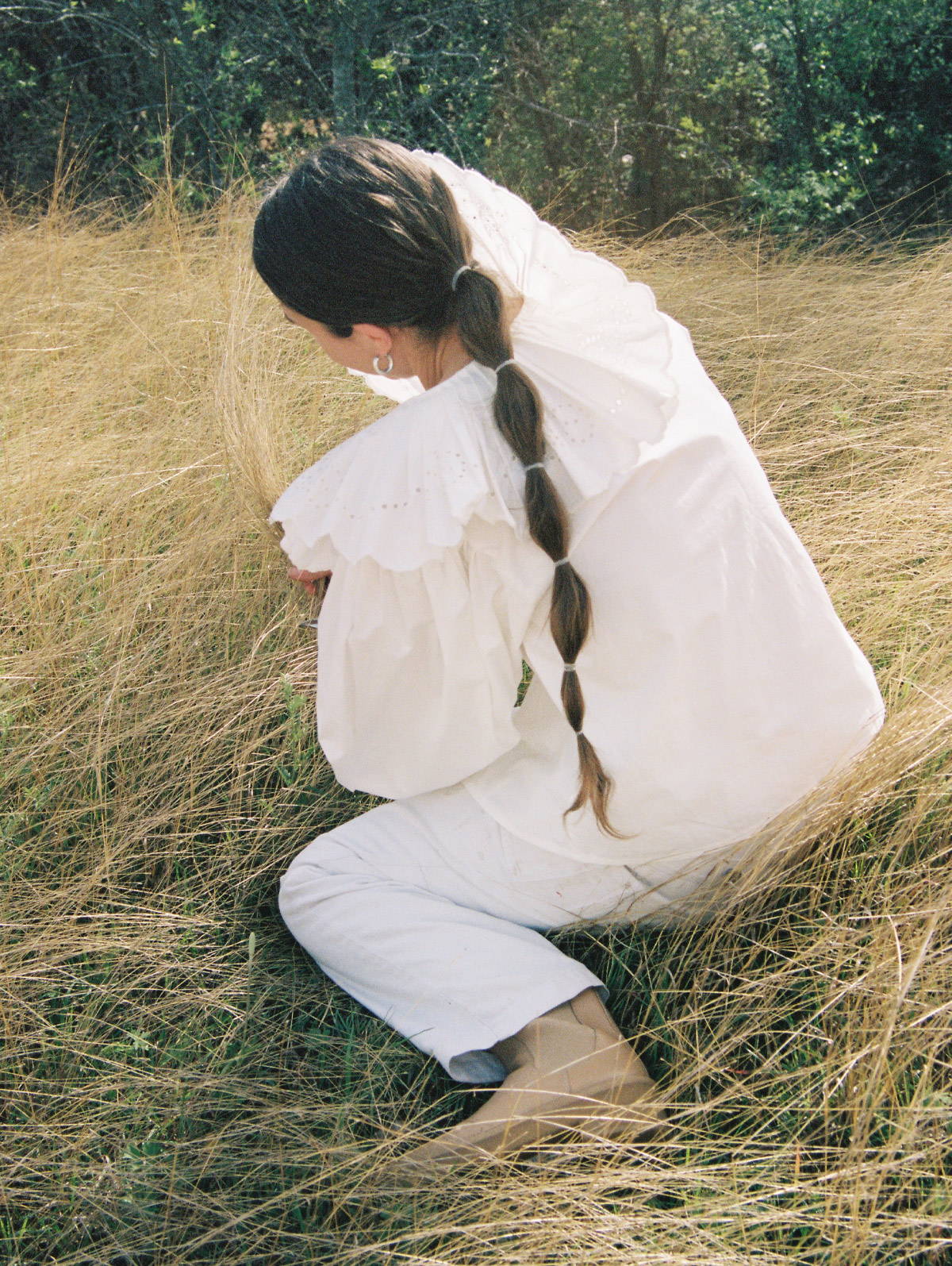 "It is important to me that the ethos of our business is built around sourcing material that is grown in Texas, so we primarily use flowers from local farms. This means the content of our arrangments is very seasonally dependent, and we have short seasons in Texas, but the farmers here grow beautiful things. We also do what is called "wild foraging" — looking for overgrown fields and roadsides to collect grasses and wild-grown plants. We love exotic, tropical flowers and plants, too, which we find at our flower market or local greenhouses, and we maintain a small greenhouse of our own as part of the studio. Growing and using plants gives texture to everything."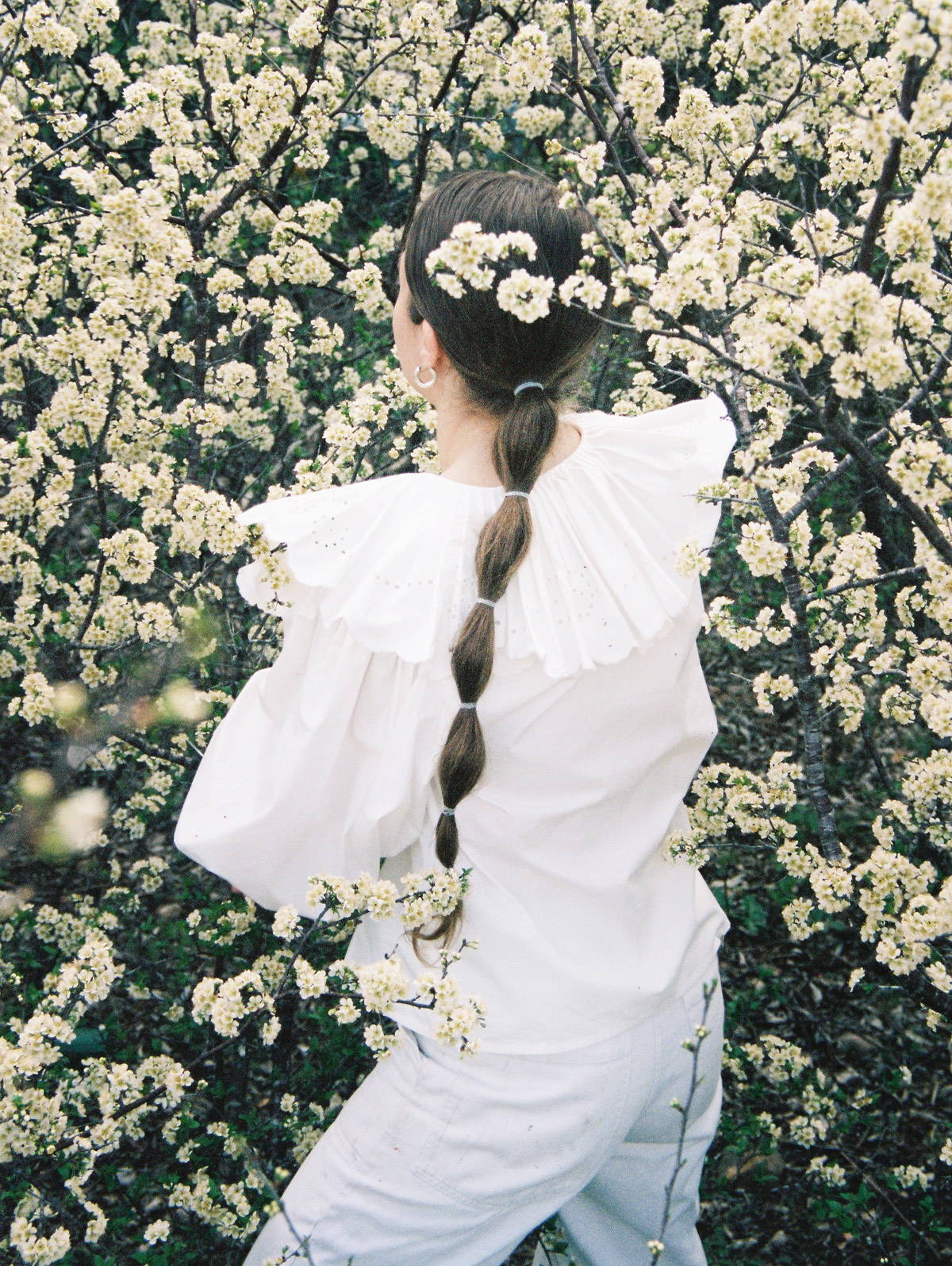 "Because we primarily use locally-grown flowers, our favorites entirely depend on the season! Currently, with what's available locally, it's Bearded Iris and Agrostemma, but I also love Lady Slipper Orchids from Japan, and I can't wait until Sarracenia comes back into season. How can you make me choose?!"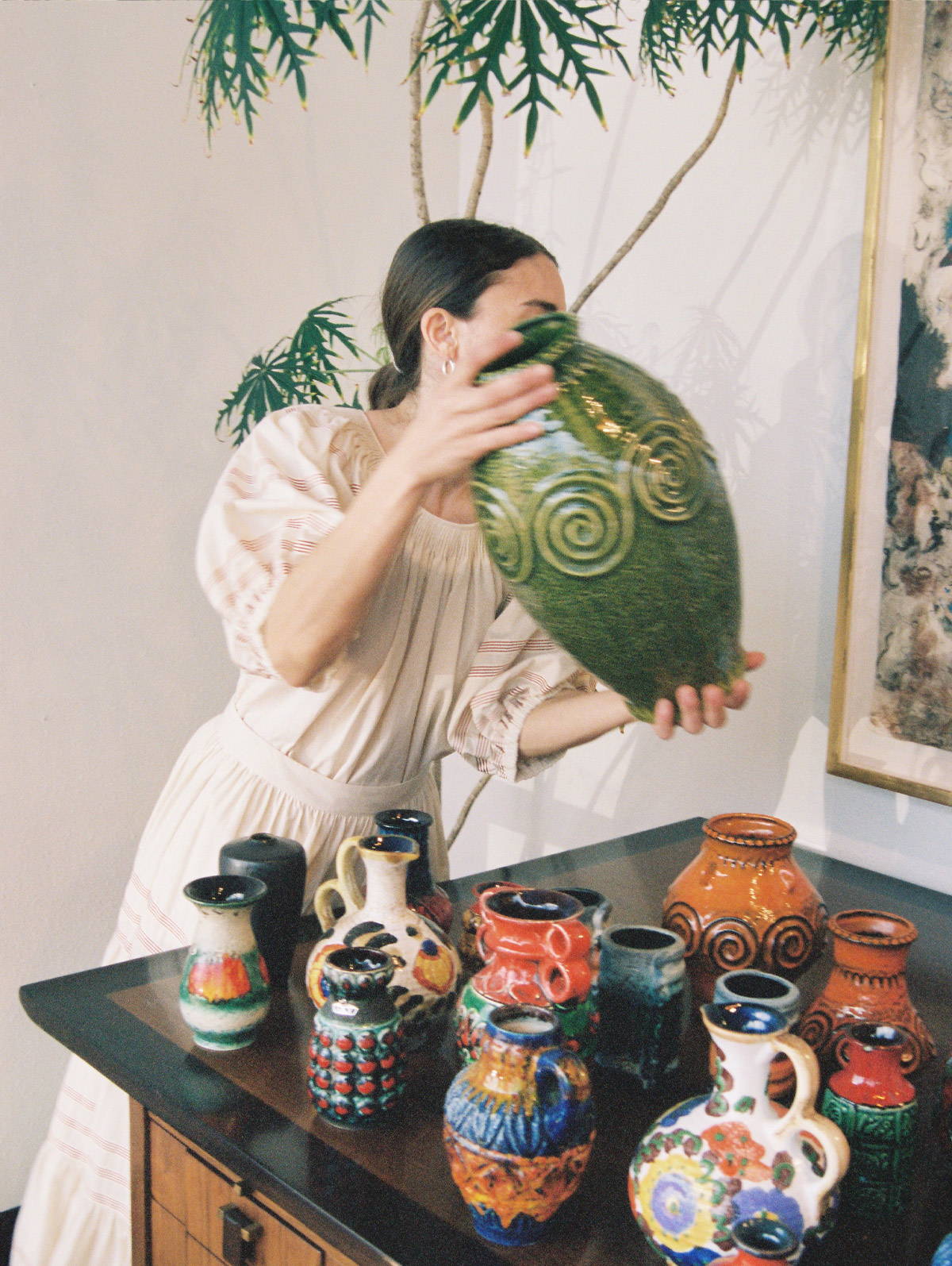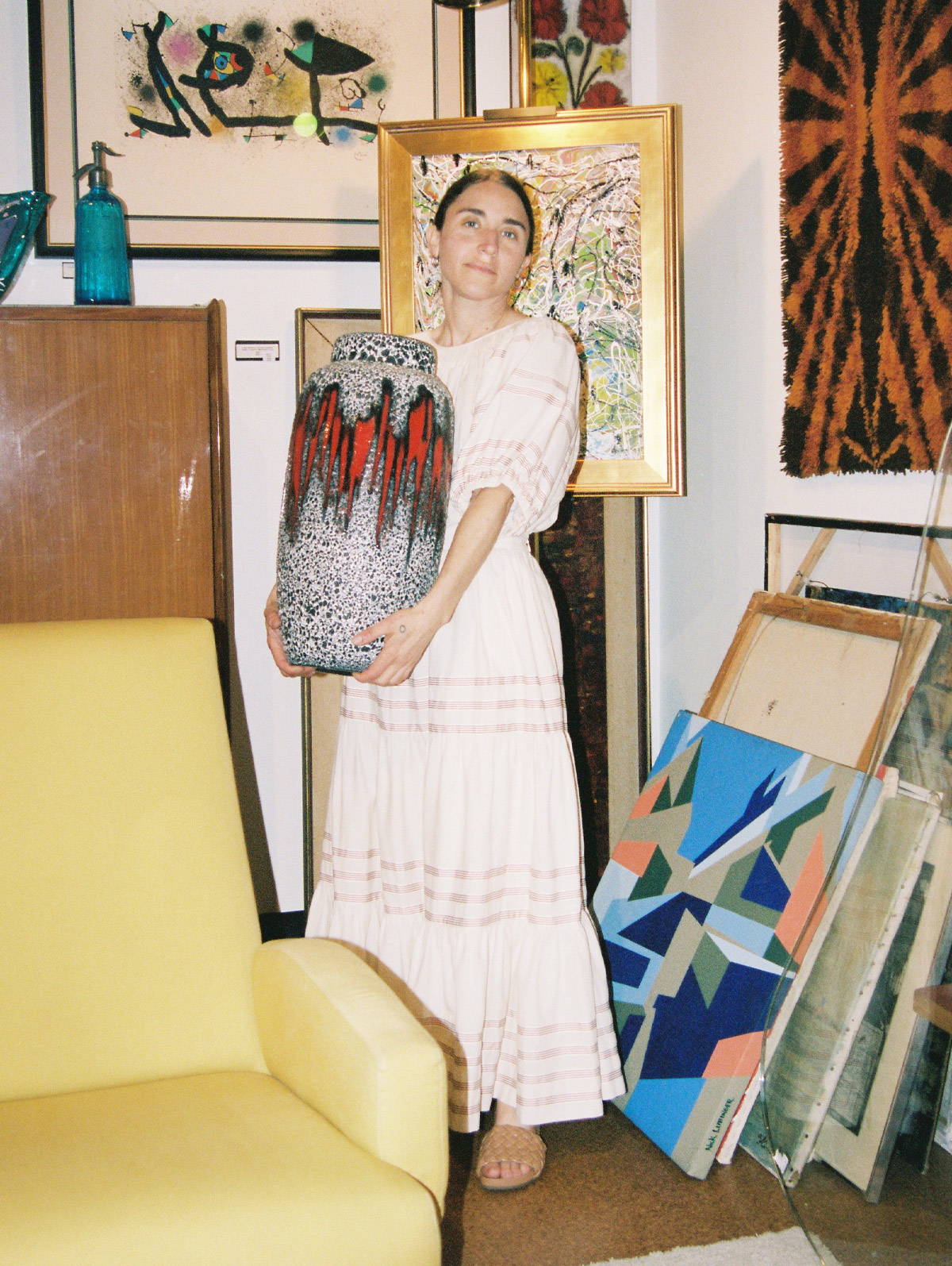 "I am completely inspired by the Texas landscape. I am also an artist, and that is the filter through which I see everything. In everything I do I want to reference nature and art."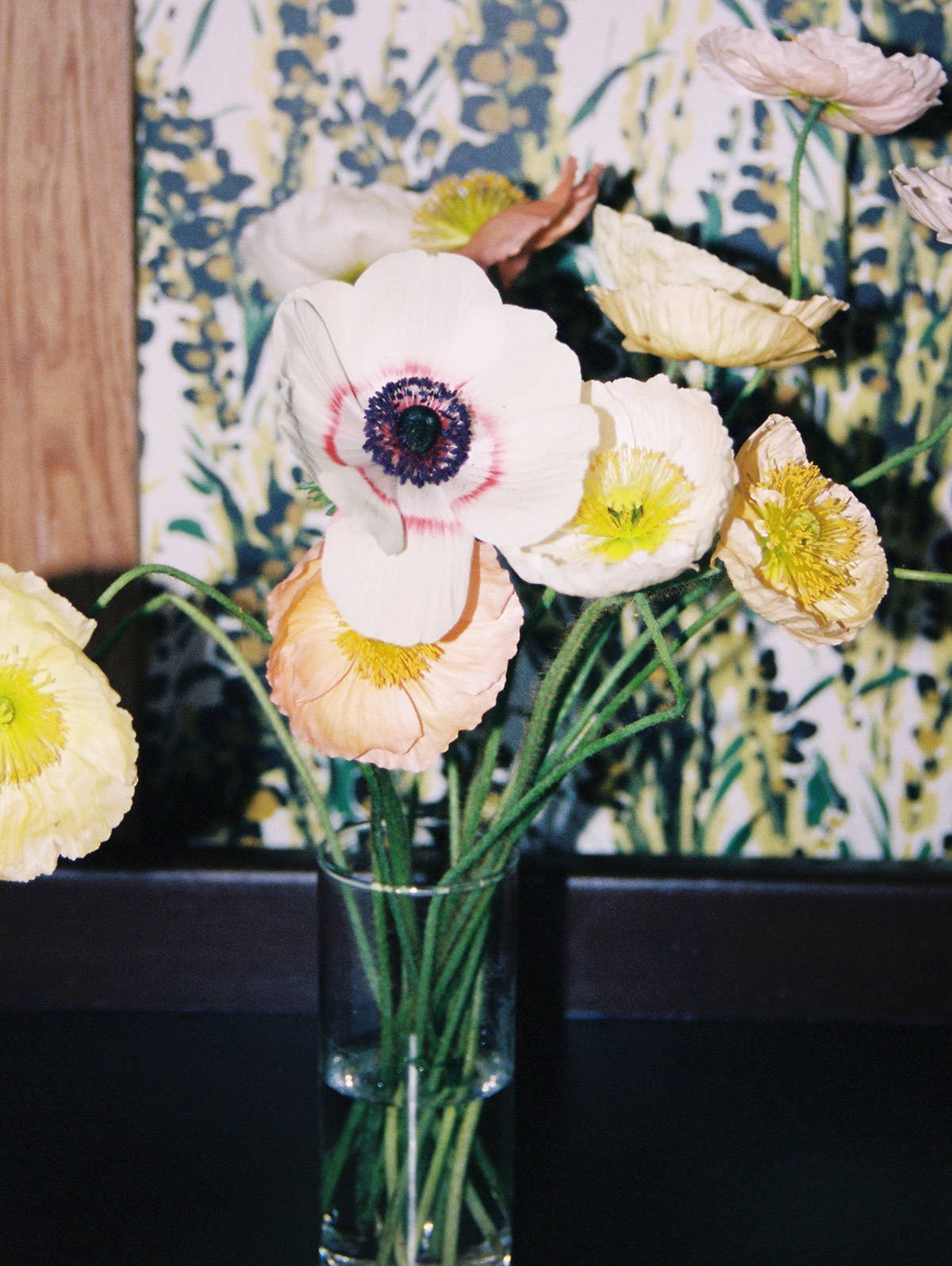 "Most florists wear all black when working on-site, but I love to wear all white. I have one pair of white denim cargo pants that I pair with any white top. I've also loved wearing LR's new RTW collection — the pieces are so easy to throw on and run out the door. I once had a boss tell me, 'you need to be able to climb a tree but also negotiate a deal,' and I have carried that mantra for years. The LR pieces represent that 100%!"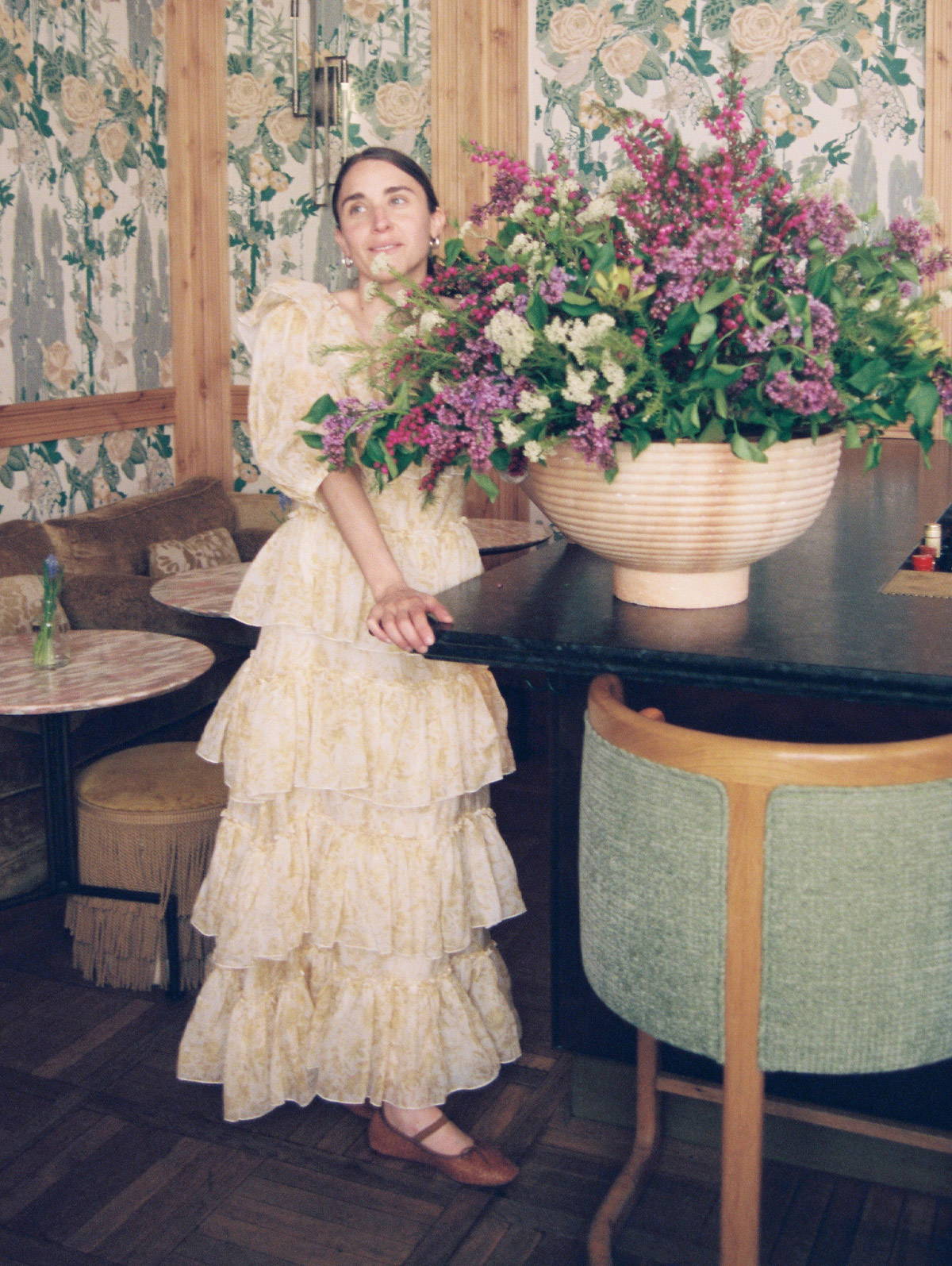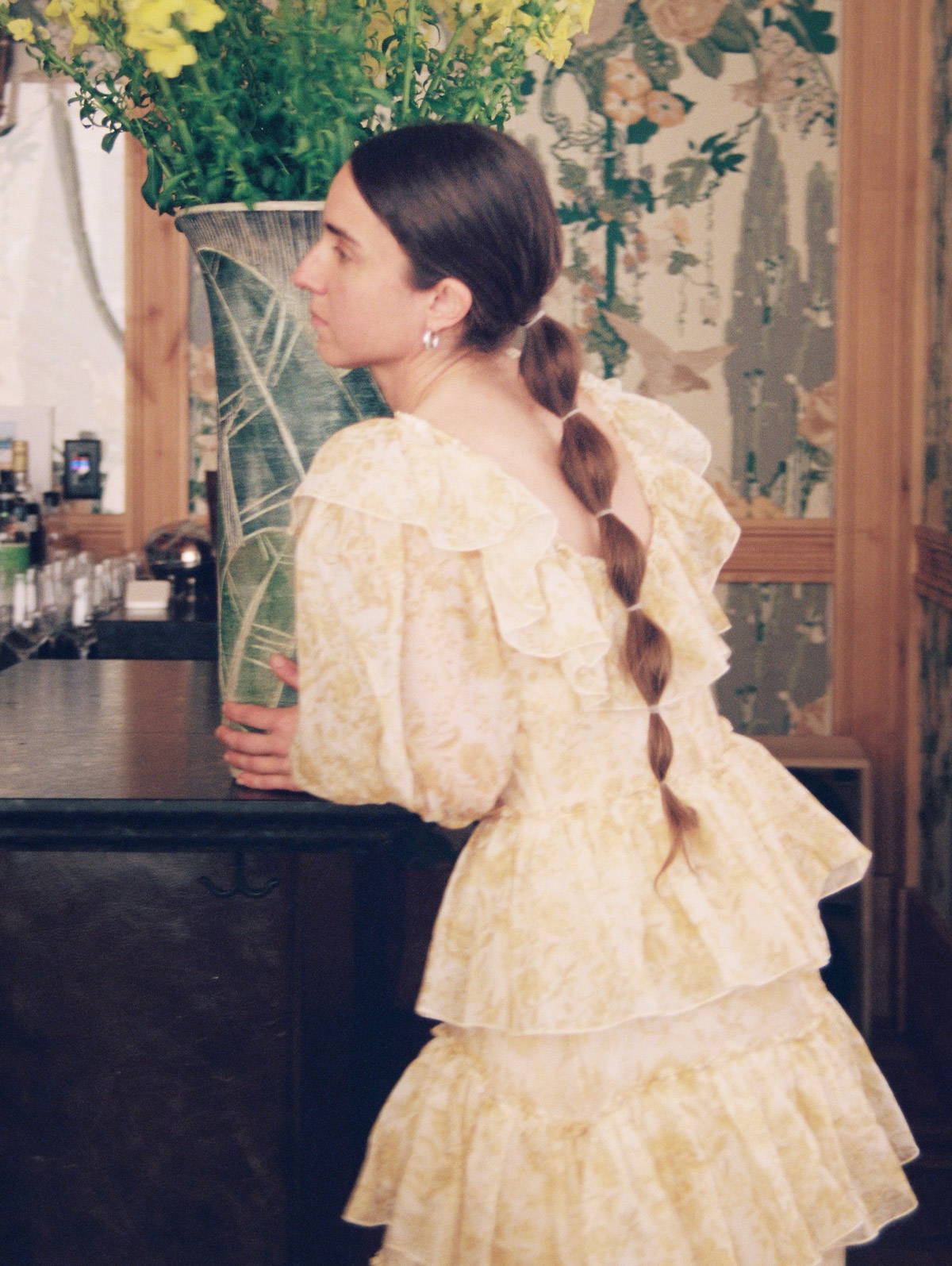 "I absolutely think there is a connection between fashion and floral design. If you think about it, both are about combining elements. I see things in vignettes, in images, and I use the same approach with my wardrobe choices as I do with the arrangements, always thinking about what it would look like if someone snapped a picture. I want it all to be composed with the visual impact, and the experience of it to feel like a photograph."
On the Perfect Arrangement
"First, start with a clean vase. Never stick fresh floral into a dirty vase. The vessel which houses your florals is equally important as the flowers themselves! Have fun, change the water out every other day, trust your intuition."