This March, Jessie and the team took a trip to Round Top, Texas to host a special pop-up shop at Courtney Barton, and to source some inspiration for our upcoming collections. Here, discover the spring pieces Jessie wore during her stay.
1.
The Antique Hunting Outfit
"I love the way I can dress up or down our LR RTW pieces. Case in point is this beautiful smocked blouse. I wore it to RT day one with a cute pair of blue pants that remind me of Bill Cunningham and my chunky raffia Blaise sandals." – Jessie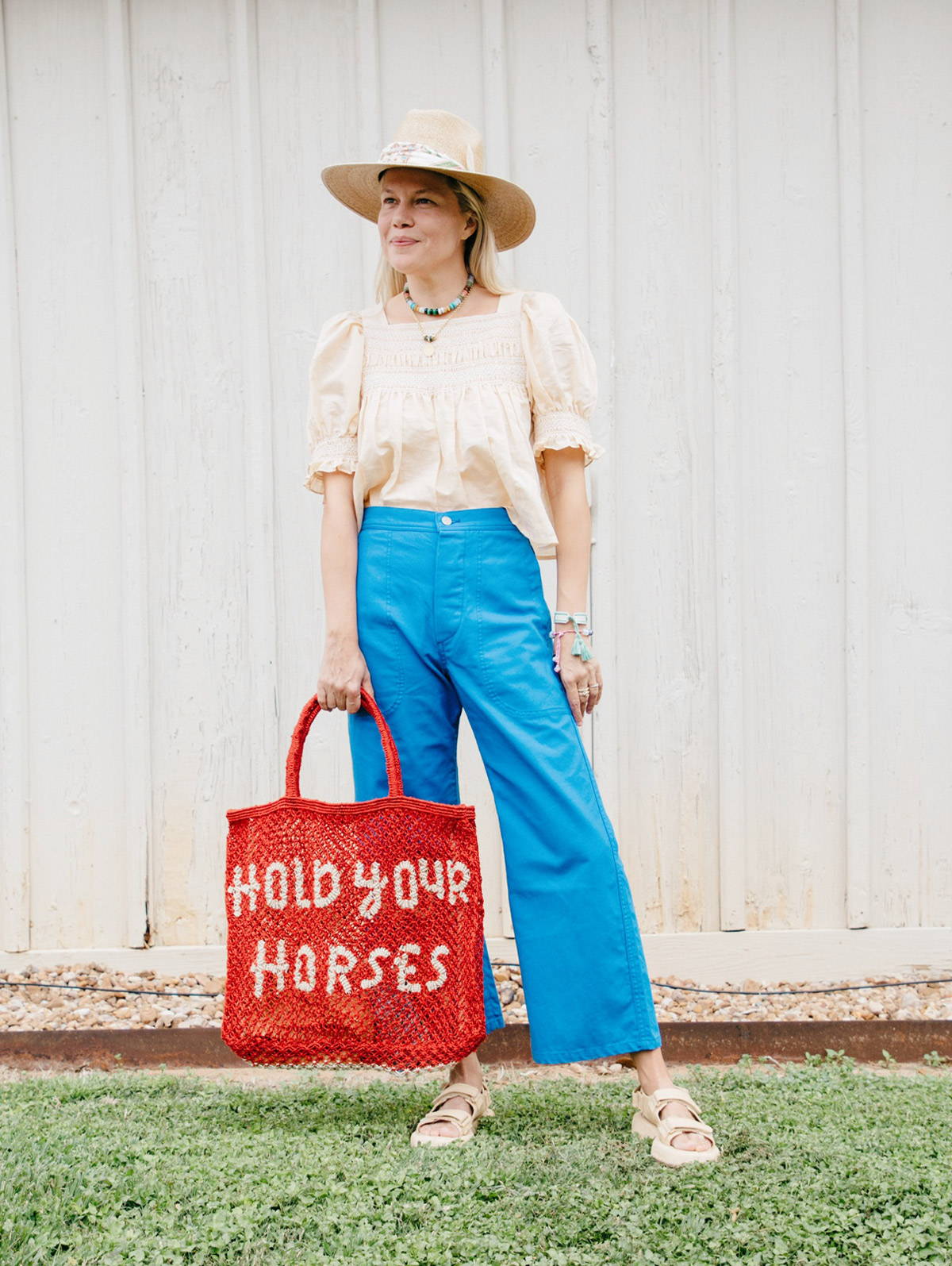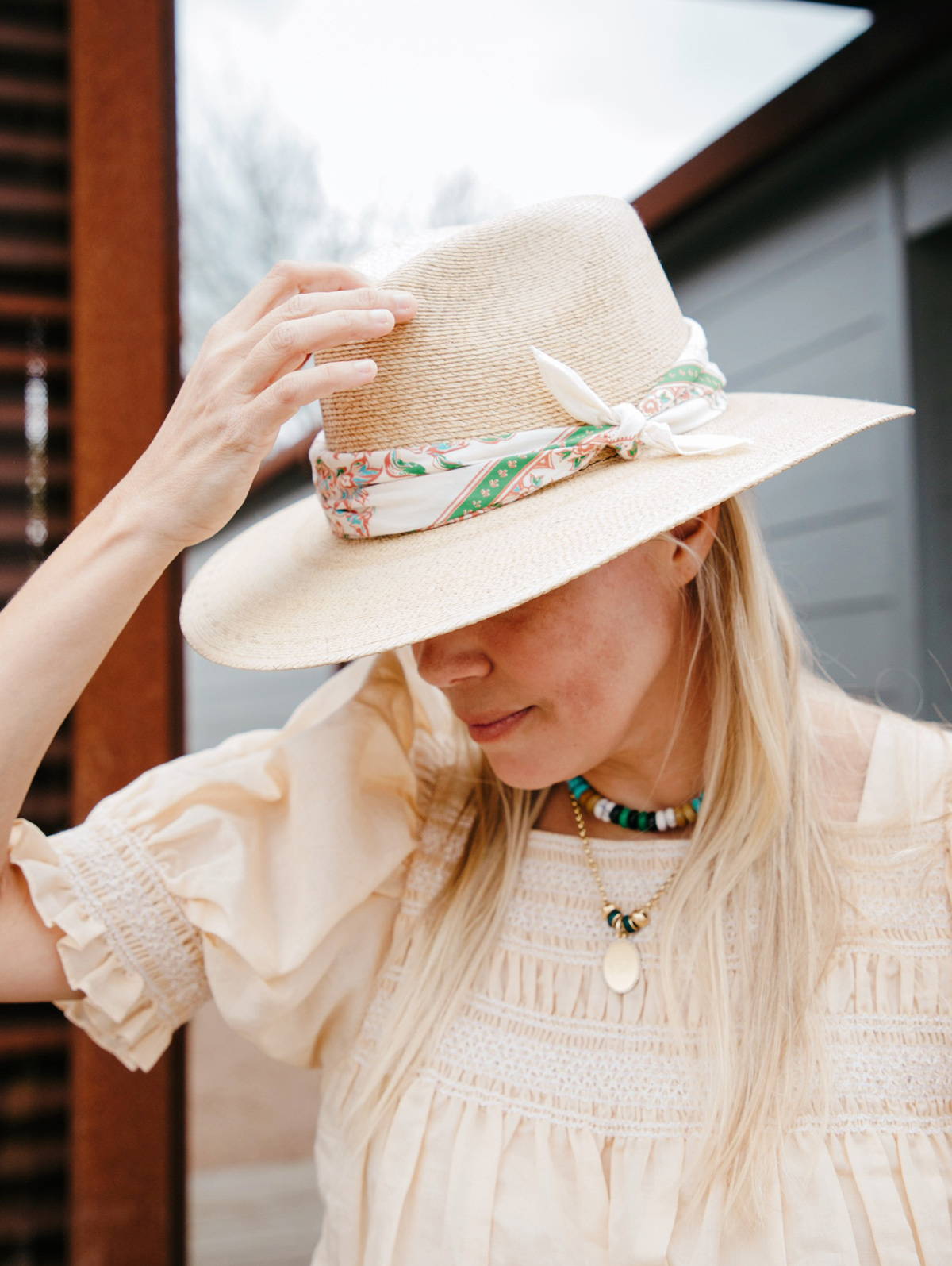 When in Texas… Jessie added a favorite cowboy hat, found during a prior trip to Round Top, and accessorized it with our exclusive bandana.
A perfect pop of red to finish the look! Jessie purchased this tote at Courtney Barton's store, where we held our pop up shop.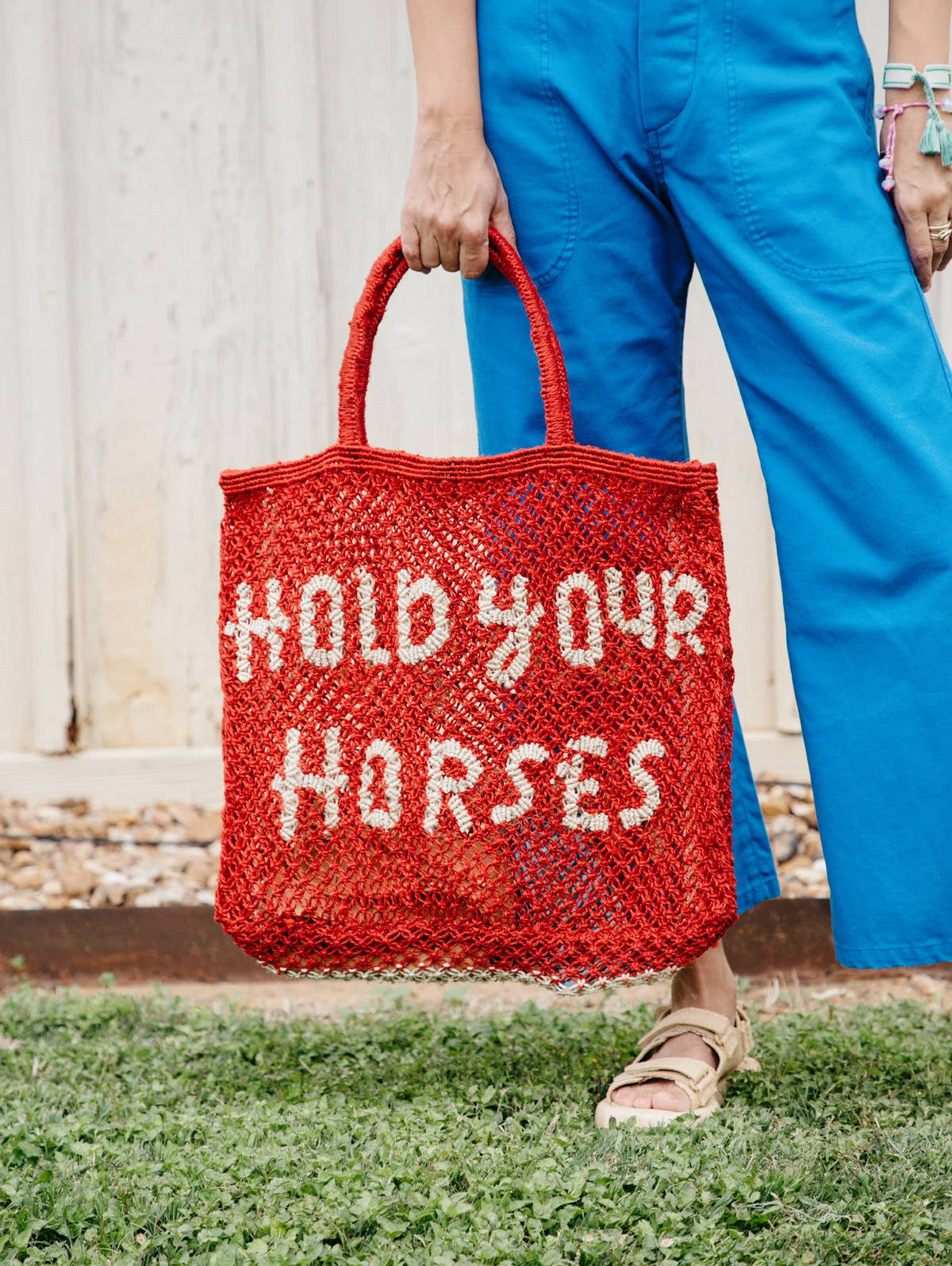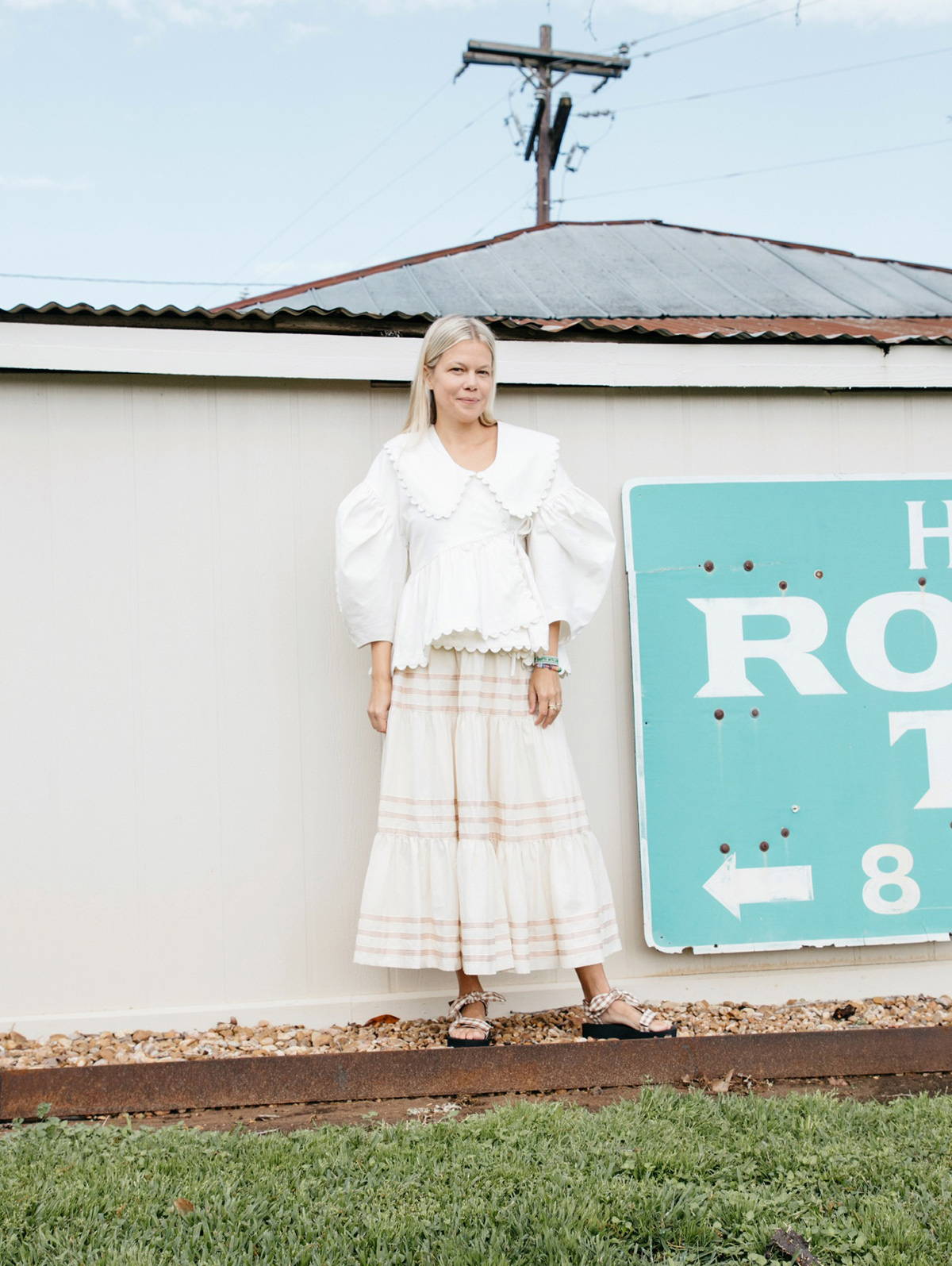 For our second day in Round Top, Jessie paired our Romily Skirt and Maisie Sandals with a favorite from her closet: "It's really fun to mix our pieces with other beloved items in my wardrobe, like the poofy top with a special collar. I love the shape it creates with our ribbon tiered skirt." — Jessie
Still loving our bandana, patterned all over in spring's wallpaper florals.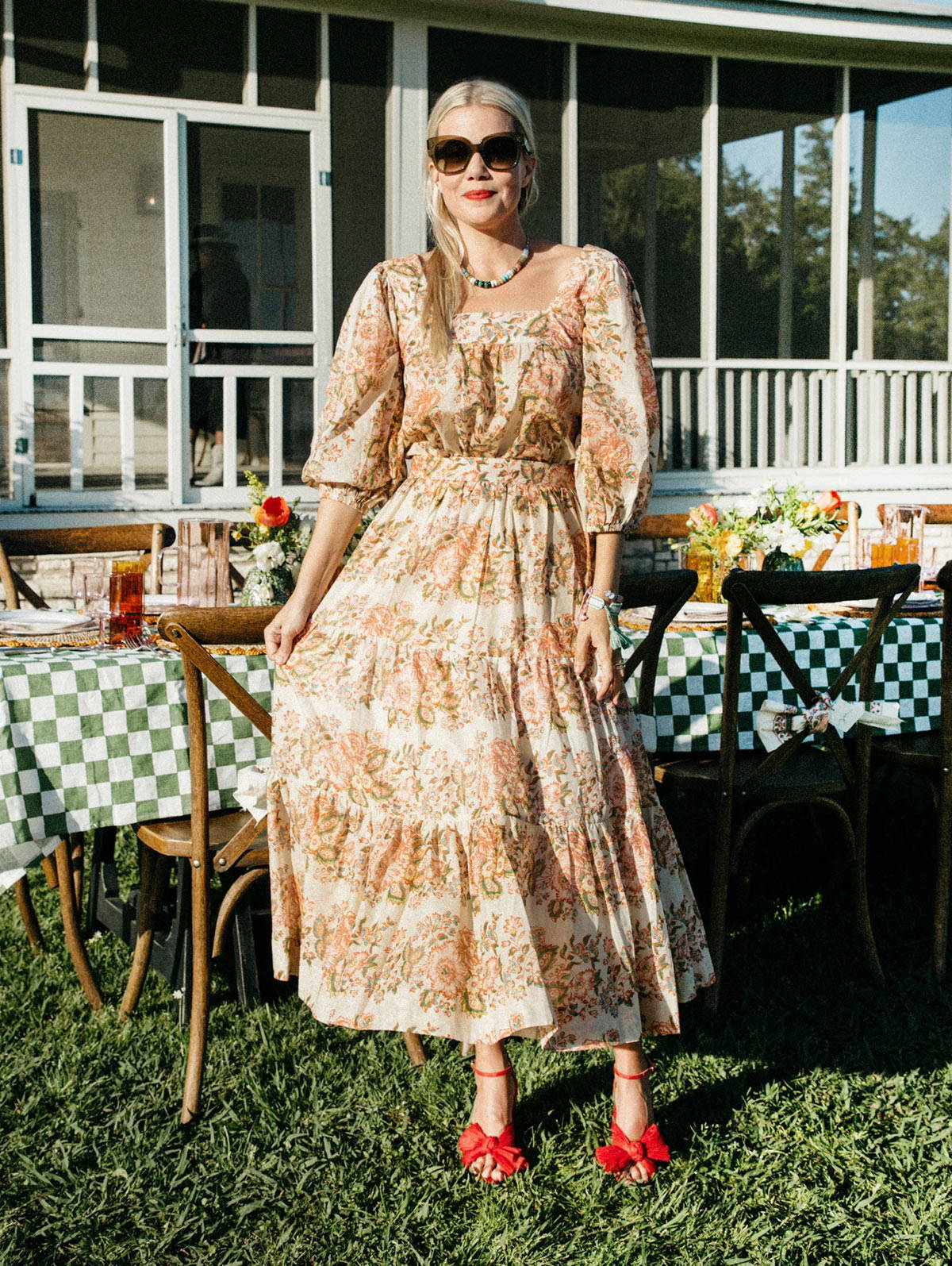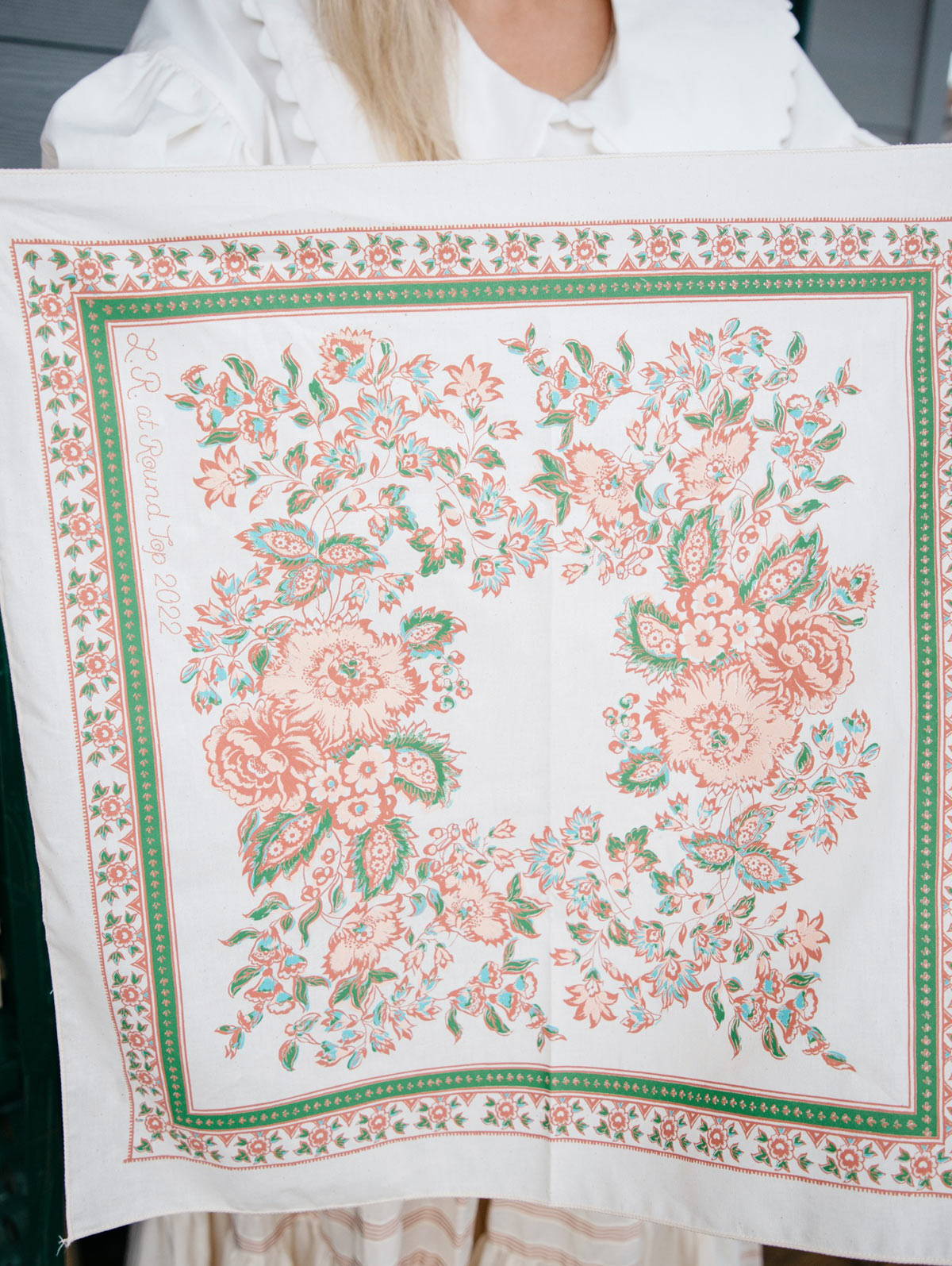 The Dinner Al-Fresco Outfit
To bring our trip to a close, we co-hosted a lovely evening with Courtney Barton on the lawn of Kitchenette farm. Jessie styled favorite red pleats with Rory and Laramie, patterned in a familiar floral. "This set features the print pattern we used on the custom bandanas we made to give out at Round Top. I love this look with bright red Camellia pleated heels. These shoes always bring a smile to my face!" — Jessie