Held just steps from the bride's hometown, Alba and Ricardo's summer wedding was destined to be special, made moreso by the personal touches at every turn. Read on for Alba's story of her Catalonian celebration, handmade with love from start to finish.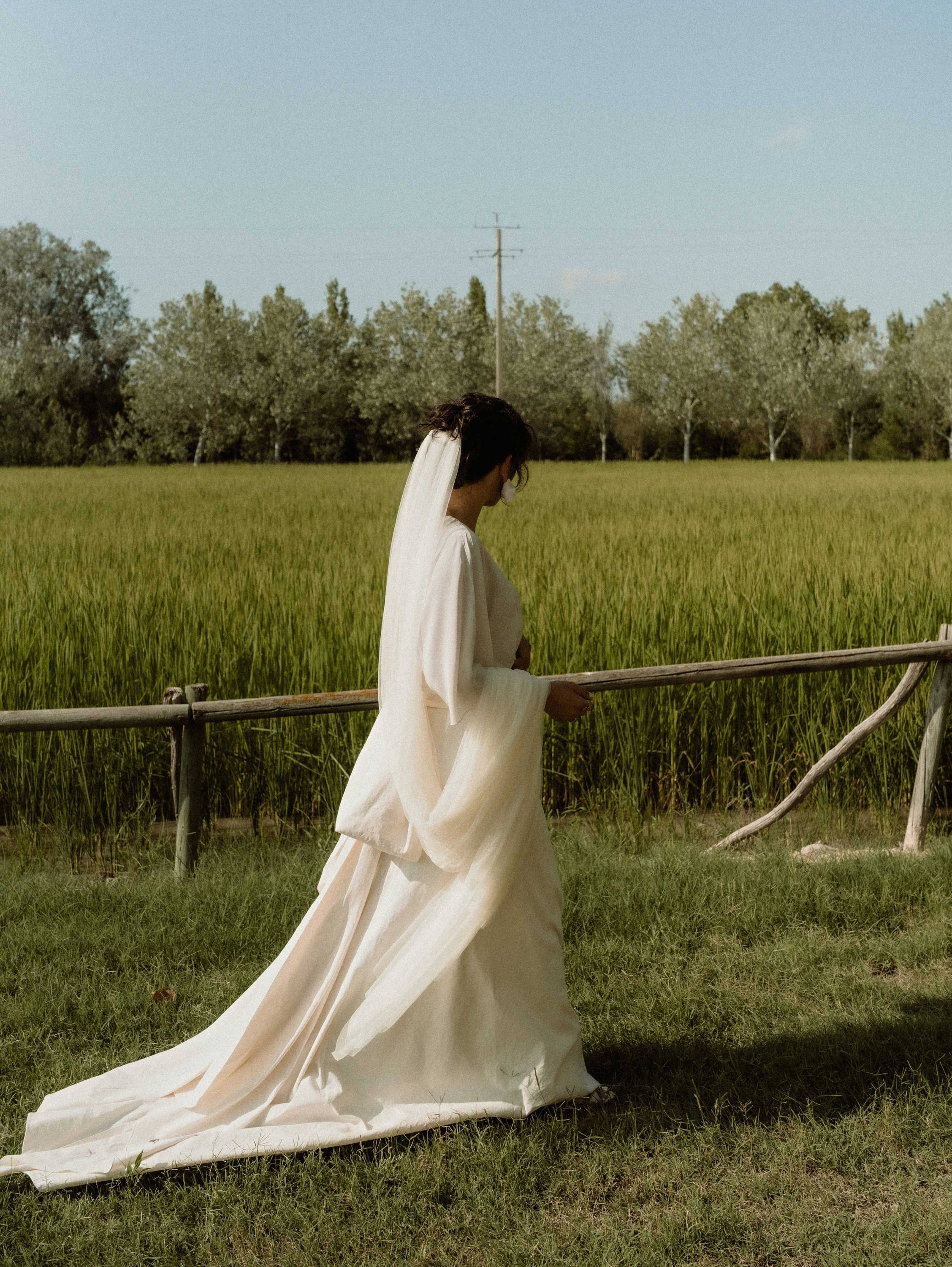 "When it came to choosing the dress, I was clear that I wanted to wear something that made me feel like myself. Perhaps this phrase is very common or repeated many times, but it is extremely important to dress as a bride while following your style and your philosophy of life.
"I'm Mediterranean, so I looked for a gown that echoed that essence. I was searching for a handcrafted piece with natural fabrics, and it didn't take me long to choose Cortana, a local Mallorcan slow-fashion brand that works in a very unique way. The ensemble was composed of a silk top and a silk-linen skirt. I loved the versatility of the separates, styling them in different combinations for the ceremony and the banquet. To top it off, I wore a spectacular silk-tulle veil, swapping it later for a hat by EliUrpí, and earrings by Julieta Álvarez, both small artisanal Spanish brands."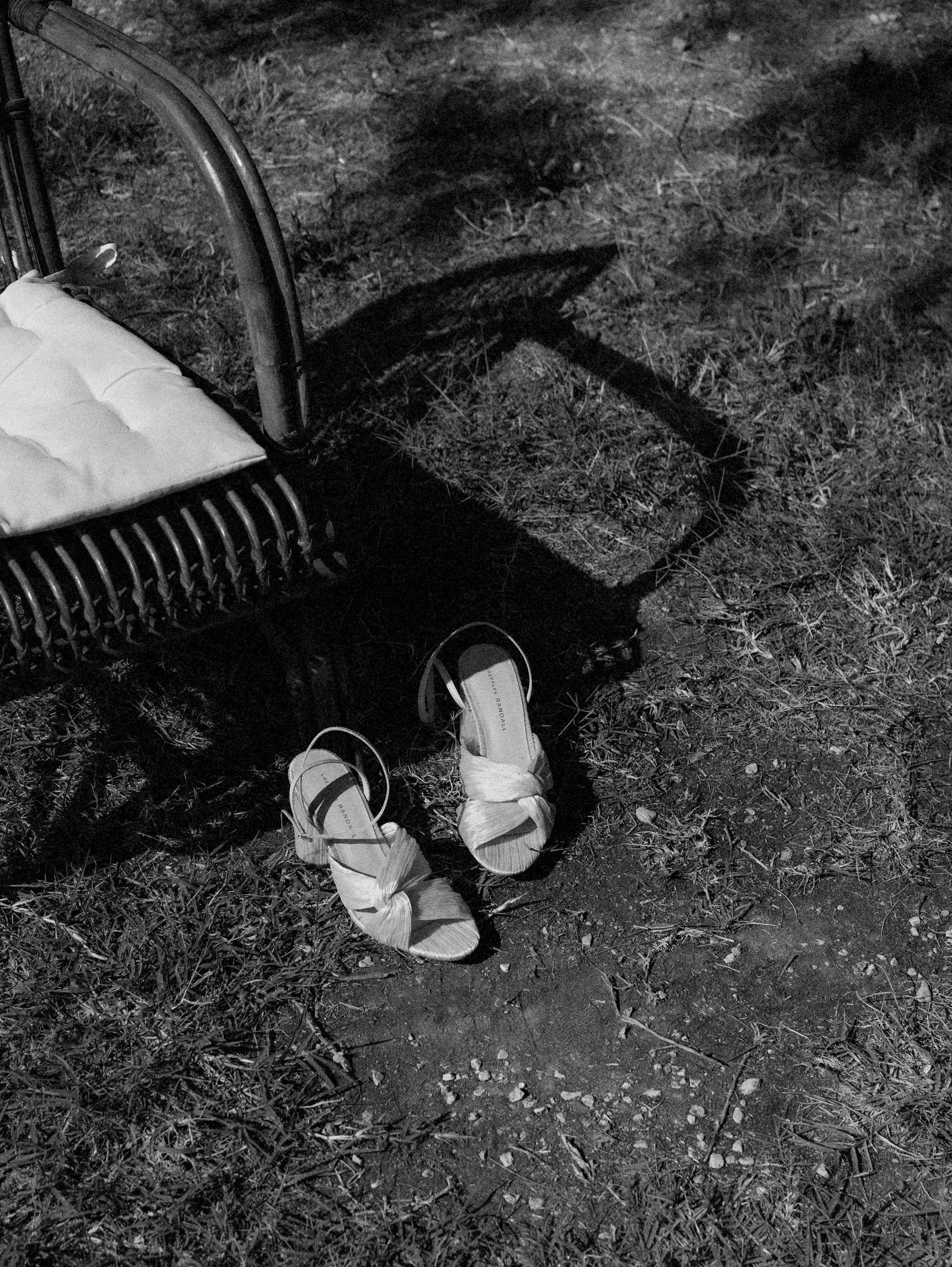 "For years, Reed has been on my mind as a dream wedding shoe. When I chose my dress, I was certain the style would match Reed perfectly. They are delicate, yet full of character and personality, beautiful, and above all, comfortable, which fit perfectly with all my ideas. I walked, jumped, and danced in them for many hours!"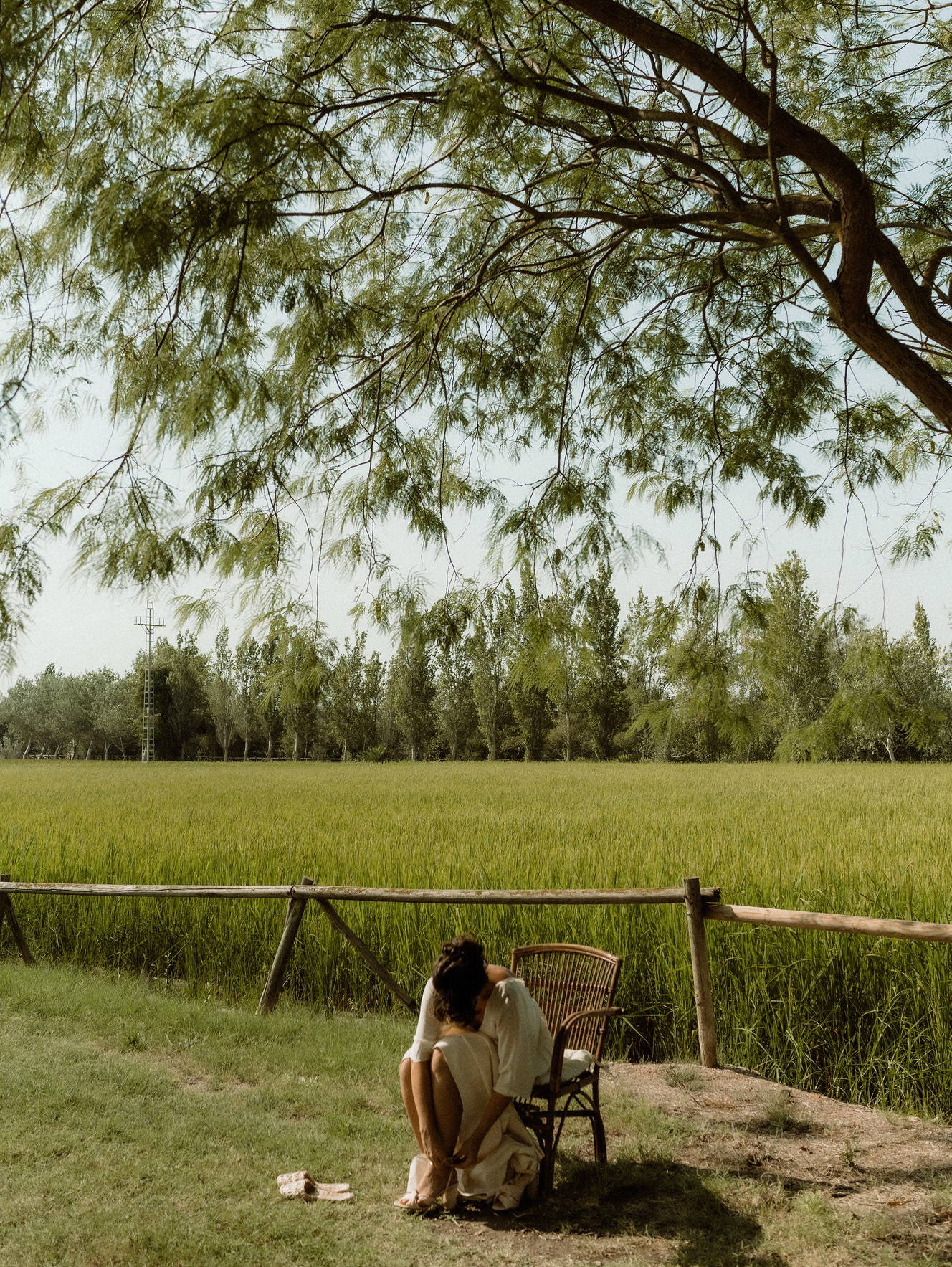 "We got married in Illa de Gràcia, a natural space within the Ebre River and the Ebre Delta Natural Park, in the south of Catalonia. One of its most wonderful aspects is that the area changes color depending on the rice growth, and it glowed in bright green for our summer wedding. It's a special place to me, close to where I was born and raised in l'Ampolla, and my partner, Ricardo, fell in love with it on his first visit. We couldn't have chosen a better spot!"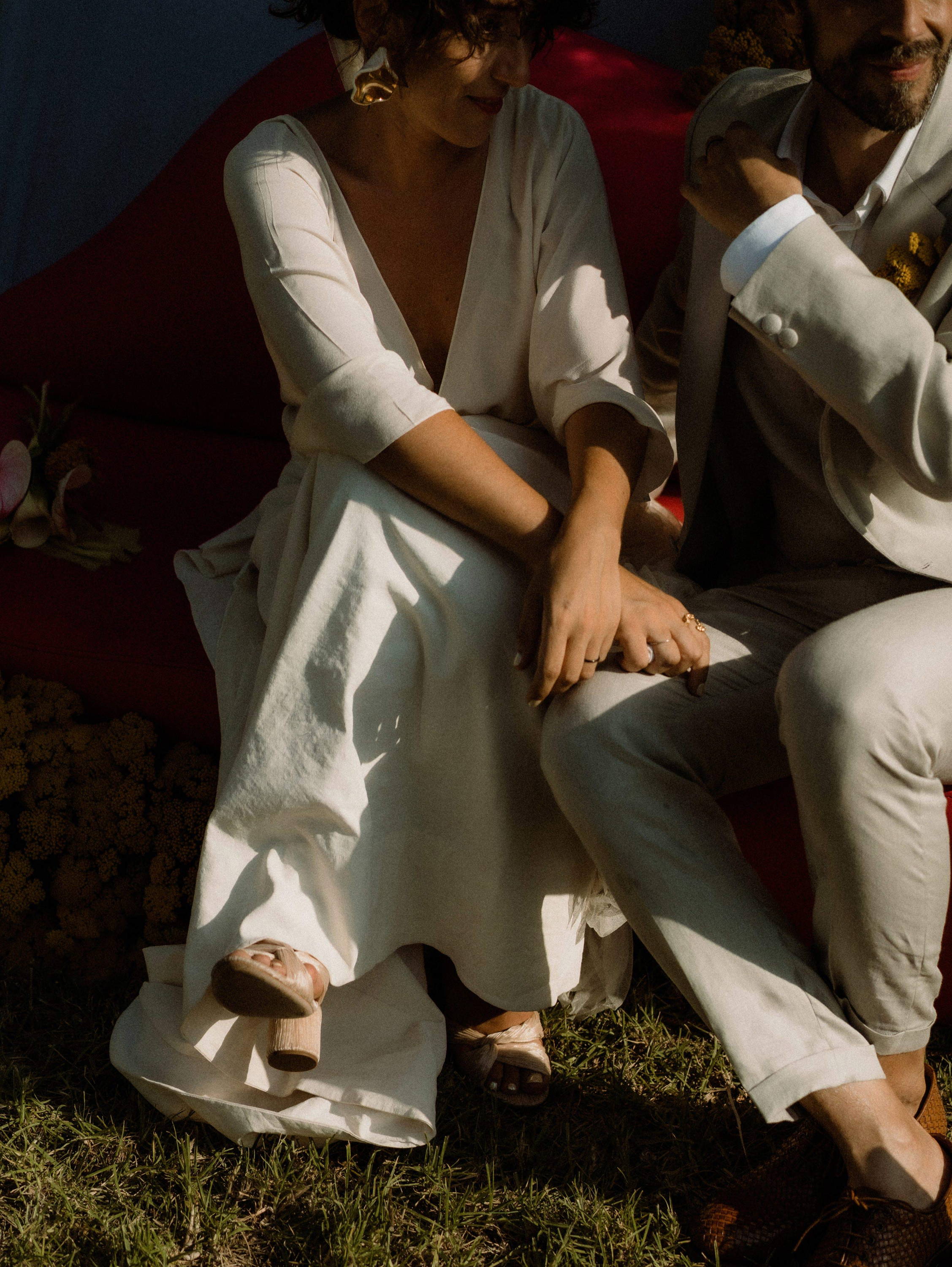 "I am in love with the entire ceremony setting. Between Ricardo and me, it took us months to conceptualize and bring it all to life, and when we saw everything in place at the location was just as we had imagined.
"It was important to us to honor Catalan culture through the celebration, and we loved finding ways to pay homage. We sat our guests on straw bales, a typical element of the Catalan rural landscape, and we highlighted local food — rice, oysters, and great local wine — during the reception.
"Another key inspiration was Dalí and his muse, Gala. Ricardo and I sat on a lips sofa of Dalí's design, decorated with Gala's favorite flower, the Immortelle, and the fabrics behind us mirrored the headboard on their bed in Cadaqués. We also set the tables with silver plates and white tablecloths, both typical features of Gala and Dalí's dinners."
"We had a great time, and we know our guests did too — the dance floor was truly full until the very end!"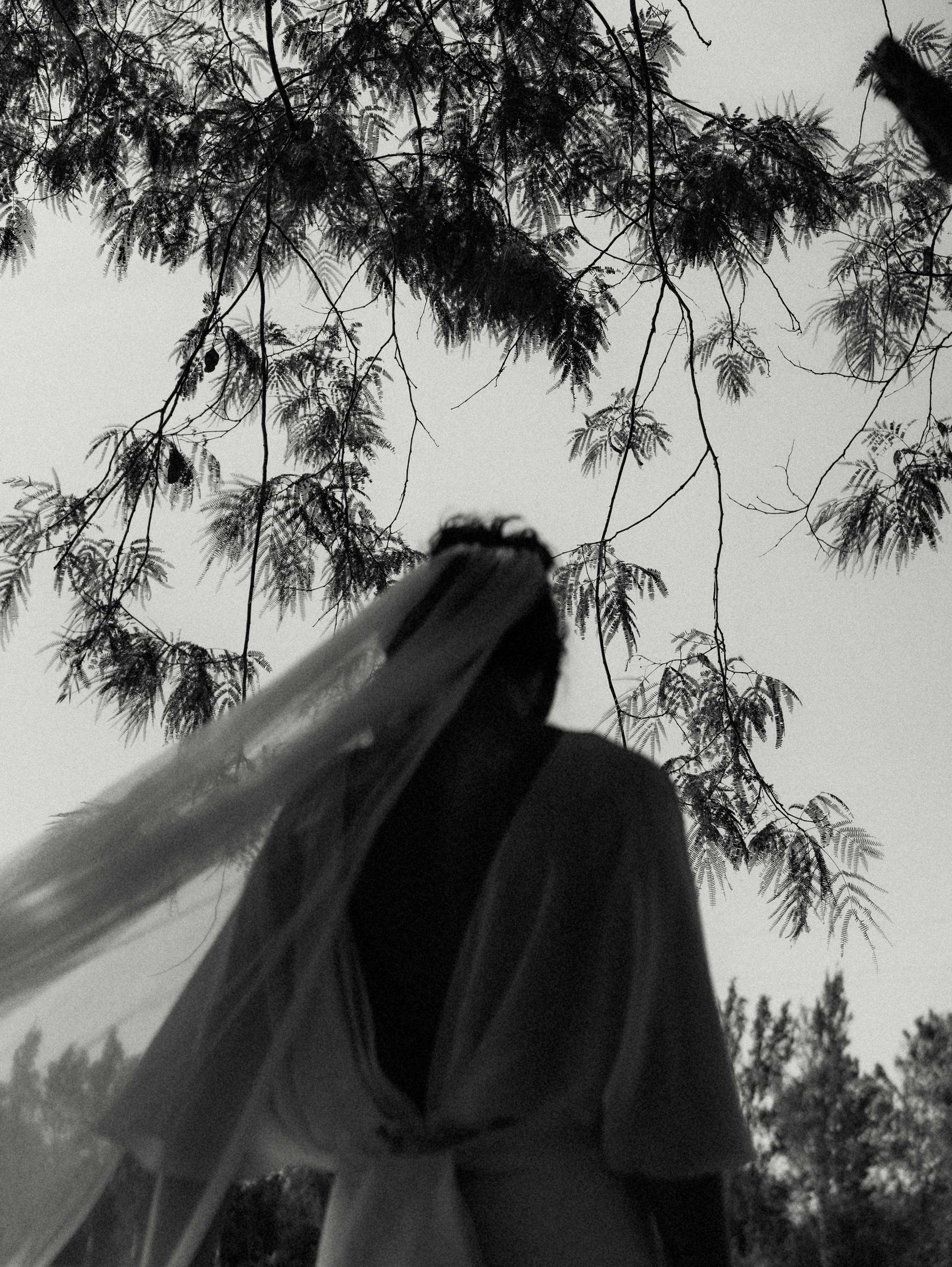 "We planned the wedding in nine months, and the truth is that both Ricardo and I enjoyed every second of it. We designed all the spaces ourselves, drawing inspiration from nature, artistic influences like Dalí and Gala, and above all, music, one of the things that binds us together the most.
"We made everything, from the invitations to the gifts for the guests — special-weight paper sheets with meaningful lyrics from our favorite songs, personalized and unique for each one. Hand-crafting the fixtures for our day alongside a group of artisans made the planning process, and the day itself, eternally special, and brought us even closer. I'd tell any couples planning their own day to stay true to their style. It's so freeing to reject established templates and trends and to instead make the day completely yours — it's a unique project you can both create together."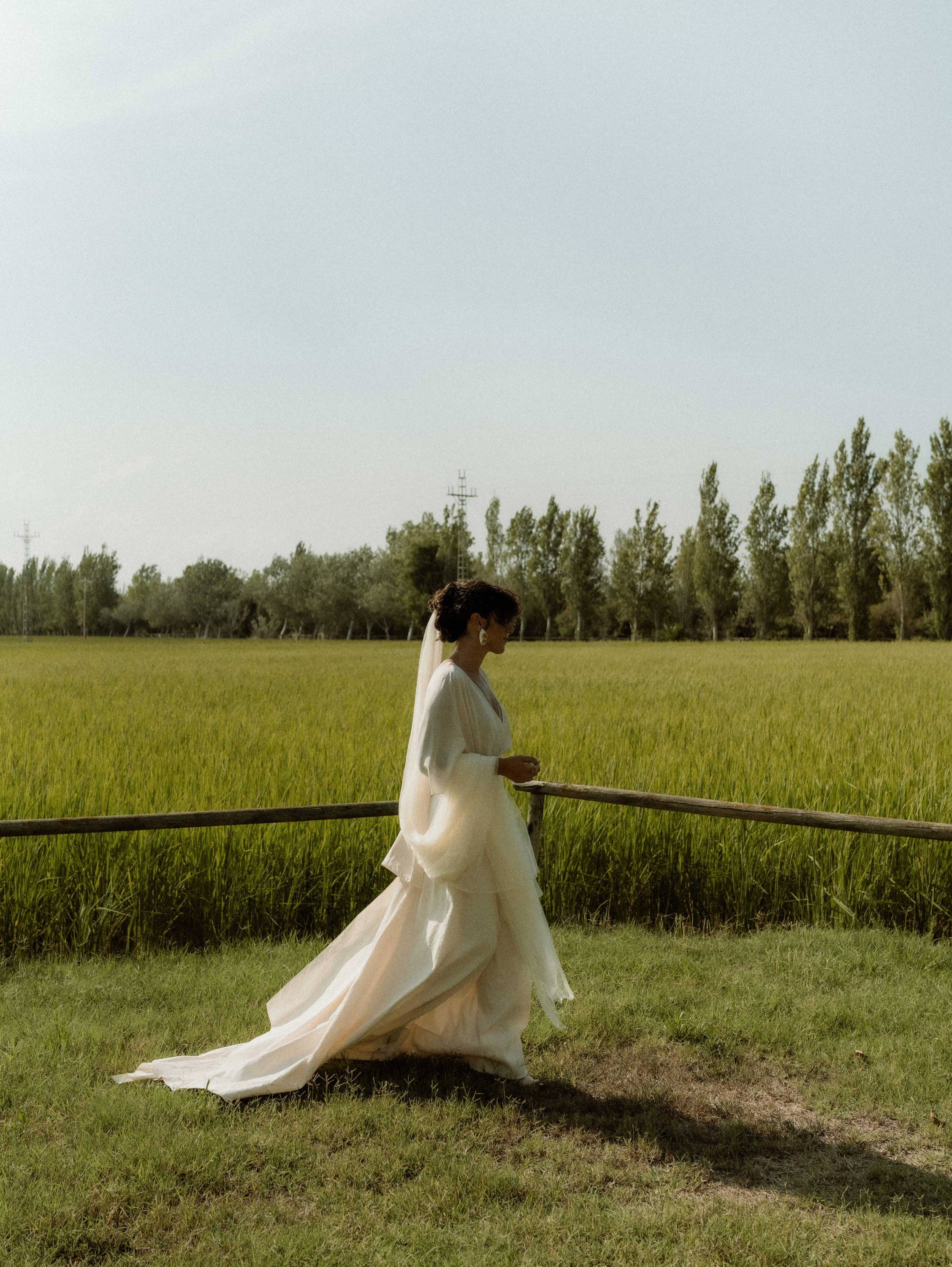 "I'll never forget the moment I walked into the ceremony, holding onto my father's arm, while 'The Wedding Song' by Angus & Julia Stone played. I felt so emotional seeing Ricardo waiting for me, walking by so many loved ones. It was a deeply moving experience.
"After the ceremony, Ricardo and I reentered the party by boat while a song by Raffaella Carrà played, which perfectly matched the incredible sunset in the background and undoubtedly surprised everyone. During the cocktail hour we shared another special moment, scored by yet another favorite song. Ricardo and I had while the song 'No puedo vivir sin ti,' a song by Los Ronaldos, performed by our band The Wedding Covers. Live music was another very important aspect for us to have at the wedding.
"Finally, the reception, which we worked on in the months leading up to the wedding with the group OKKO, turned out to be a true celebration filled with our favorite music style, just as we wanted. We had a great time, and we know our guests did too — the dance floor was truly full until the very end!"