New Life with Scott Csoke

Perhaps the truest mark of an artist, Scott Csoke began painting by necessity, first taking brush to canvas as a means of understanding themselves. Today, more than a decade later, Scott still works with the same ceaseless creativity, their projects spanning from trompe l'oeil interiors to thoughtful expressions of queer identity, all executed in their signature technicolor palette. Join us for a morning in Scott's Williamsburg apartment, where they shared their process, inspirations, and wardrobe essentials, self-styled in pieces from our fall collection.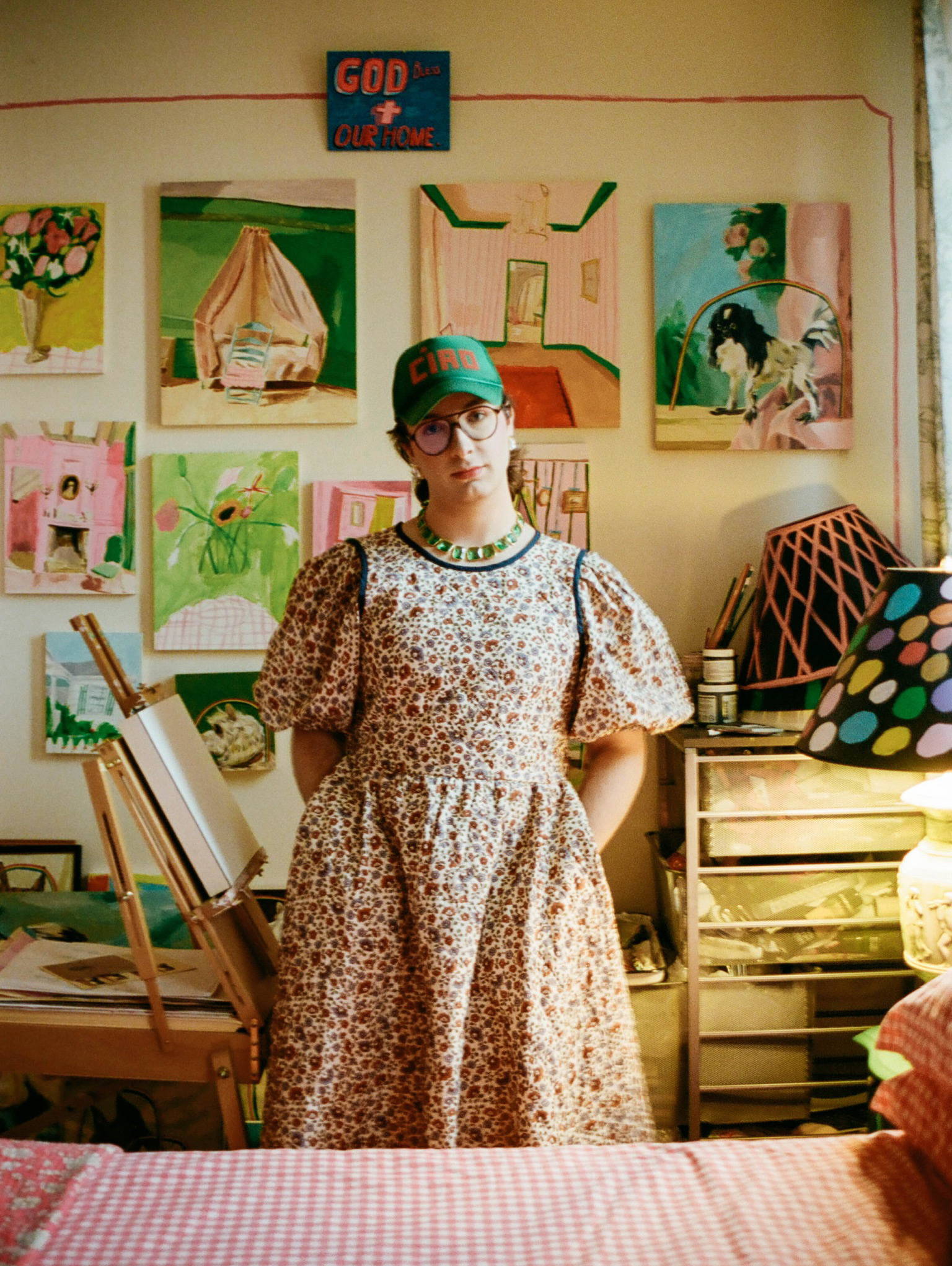 "Clothing is so important to me and I have really struggled to let myself wear what I want to wear. I just put on what feels right. Sometimes that is figured out quickly and other times it takes a while. I love color and have to have it — same with patterns, too. Skirts are really important to me, especially ones with pleats. I just love how they create a big block of color. In my head I imagine myself as this blob of fabric walking around. I recently discovered that I do, indeed, like flats after denying them for years. I put on Leonie in Silver and it was the everyday shoe I was missing."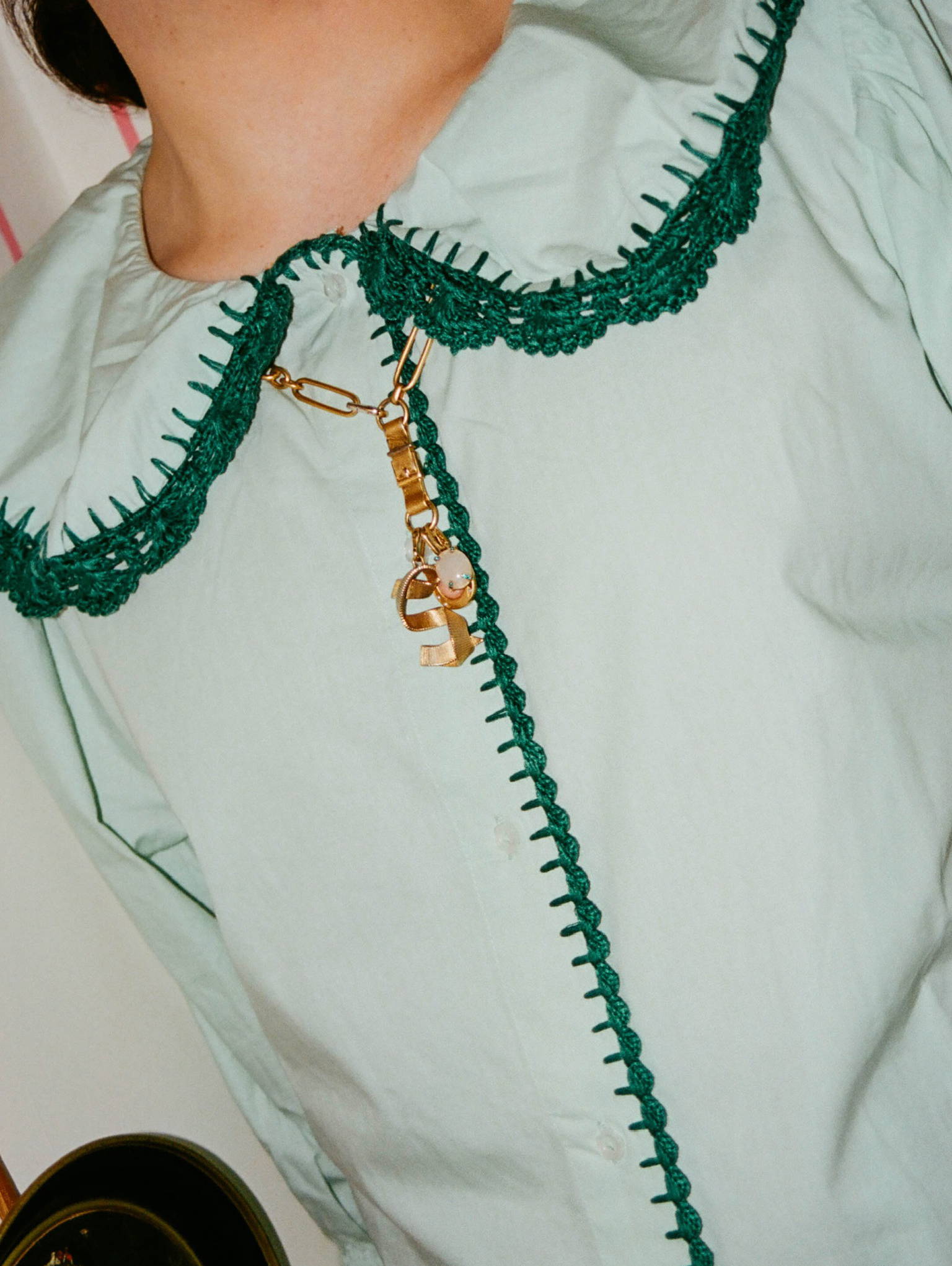 "I'm inspired by so many things. I am constantly looking at things and am bombarded with ideas. Paintings will pop into my head and that's the direction in which I go. I am always looking at old things and trying to give old things a new life. It feels like a secret world that is right out in the open that no one is noticing. Right now I'm really fascinated by trellises and trompe l'oeil murals in houses. I just painted on the walls of my apartment and I'm obsessed with it."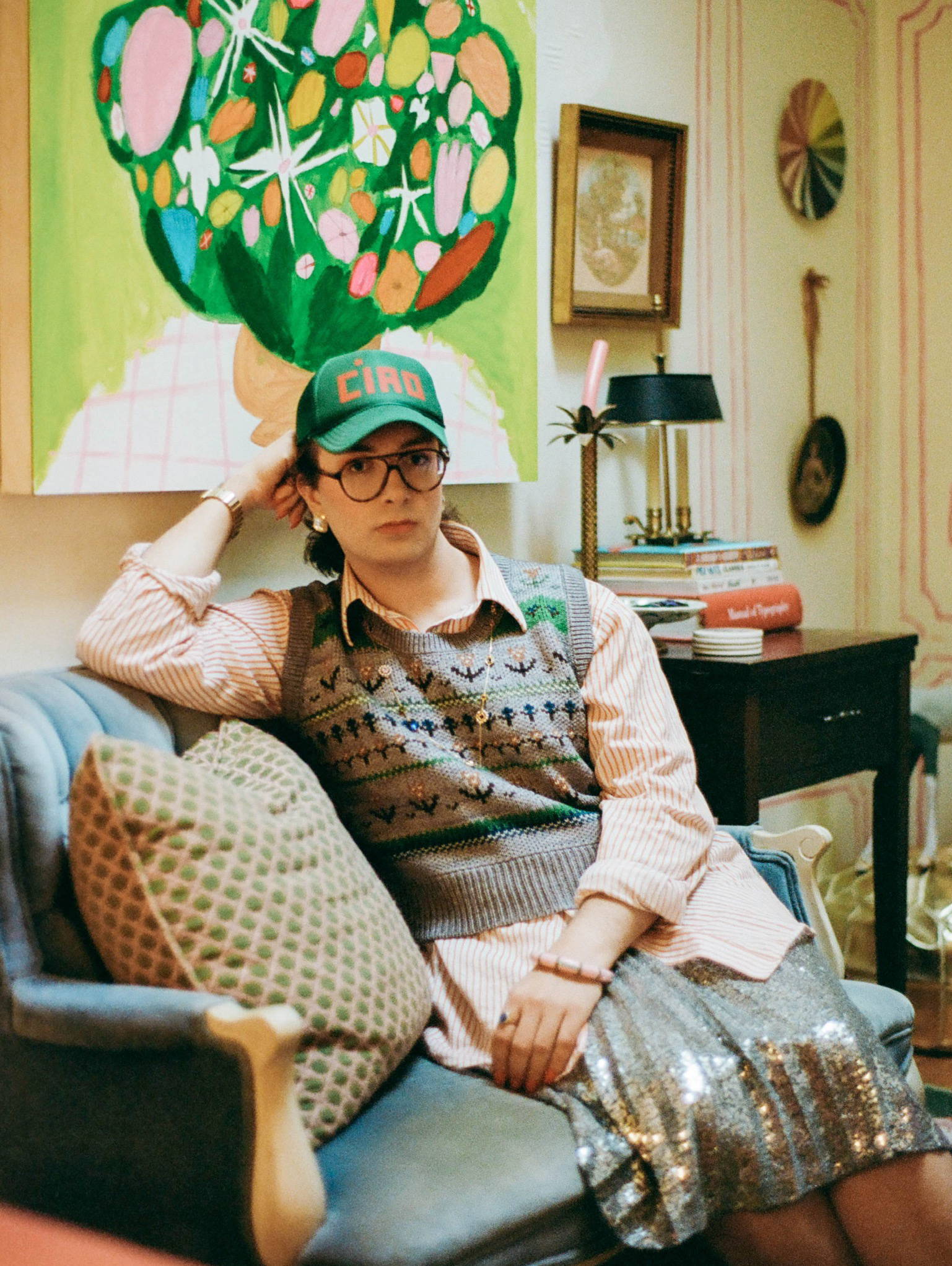 "I try to paint when I feel inspired. I never force it, because it simply won't work. I really listen to myself. If I don't want to paint I don't do it. If I want to paint, I paint. You have to give yourself breaks. If you're feeling uninspired, don't feel guilty about it — it will come to you. Go to an antique store and look at something you've never seen before and look at stuff you can't afford. Longing is always a great catalyst for creation."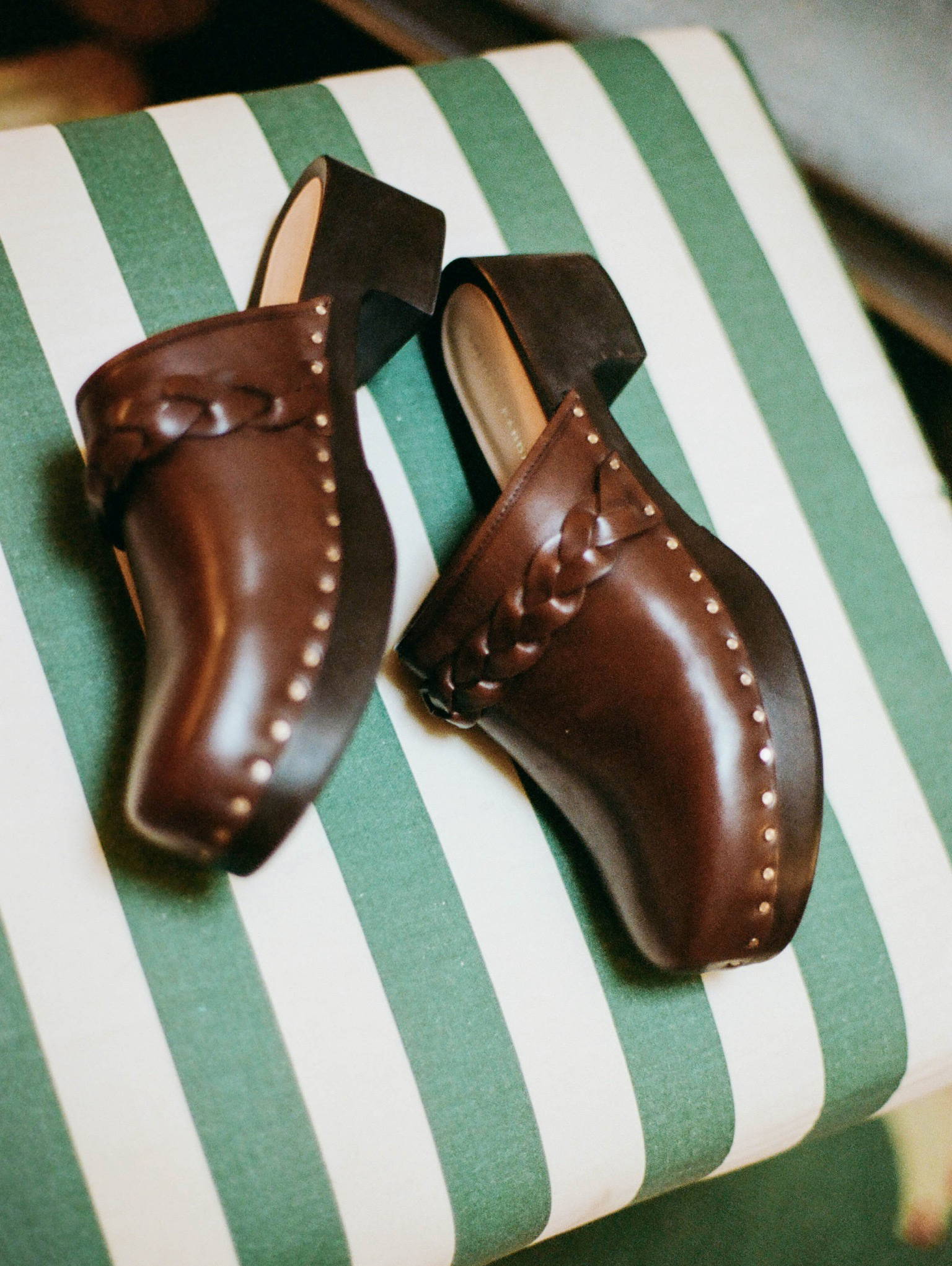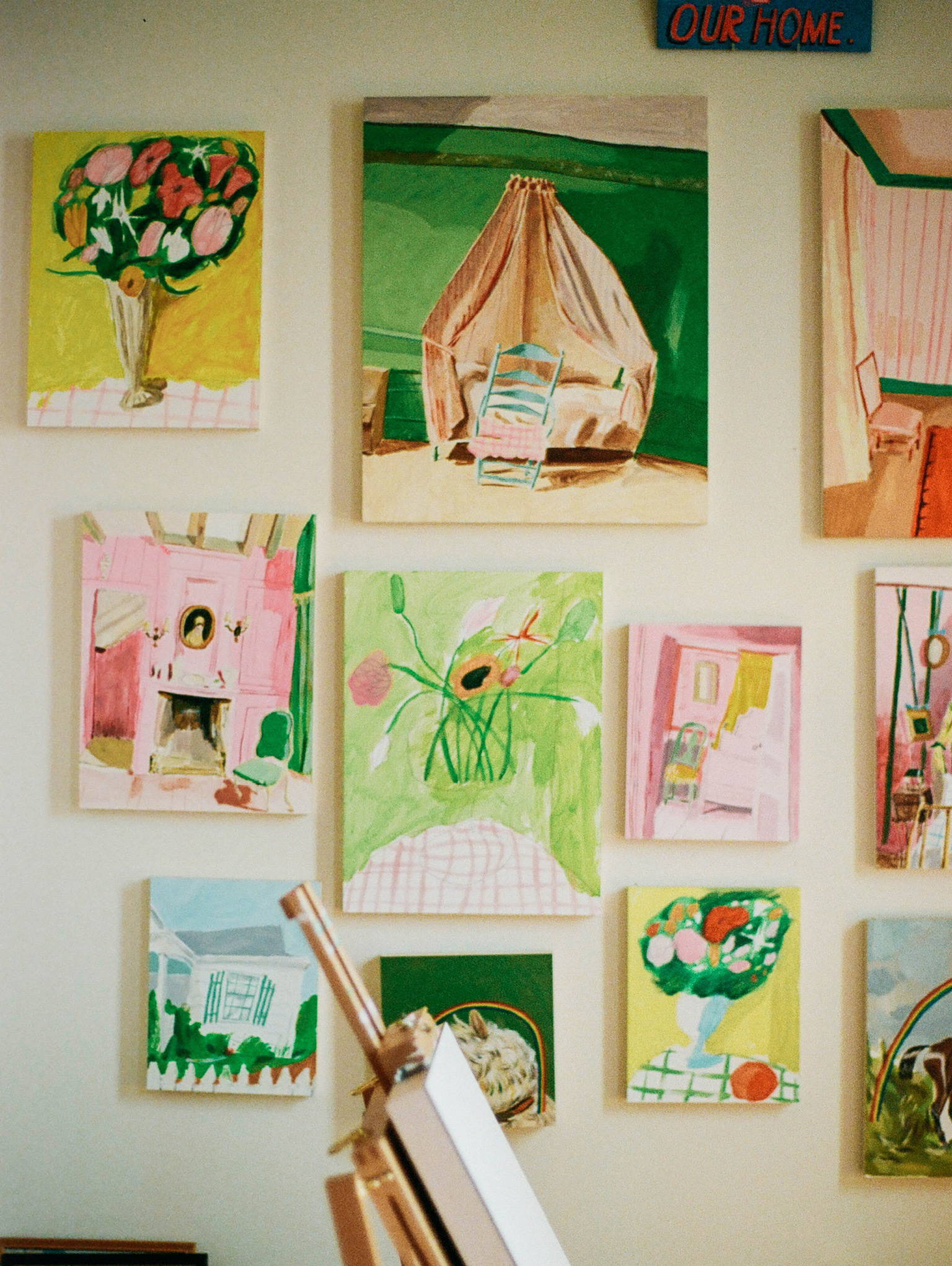 "The first time I painted was in my 9th grade art class, but the first time I actually wanted to wasn't until probably 11th grade. I really struggled with it and felt so defeated by it. I was really only painting self-portraits because that is what felt most honest. I was going through a lot of anxiety and just needed to paint to sort some of that out. I do remember being very young, maybe 8 or 9, and having the same feeling to create as I do now, but not really knowing what to do with it. I think it's always been something that I've had to do."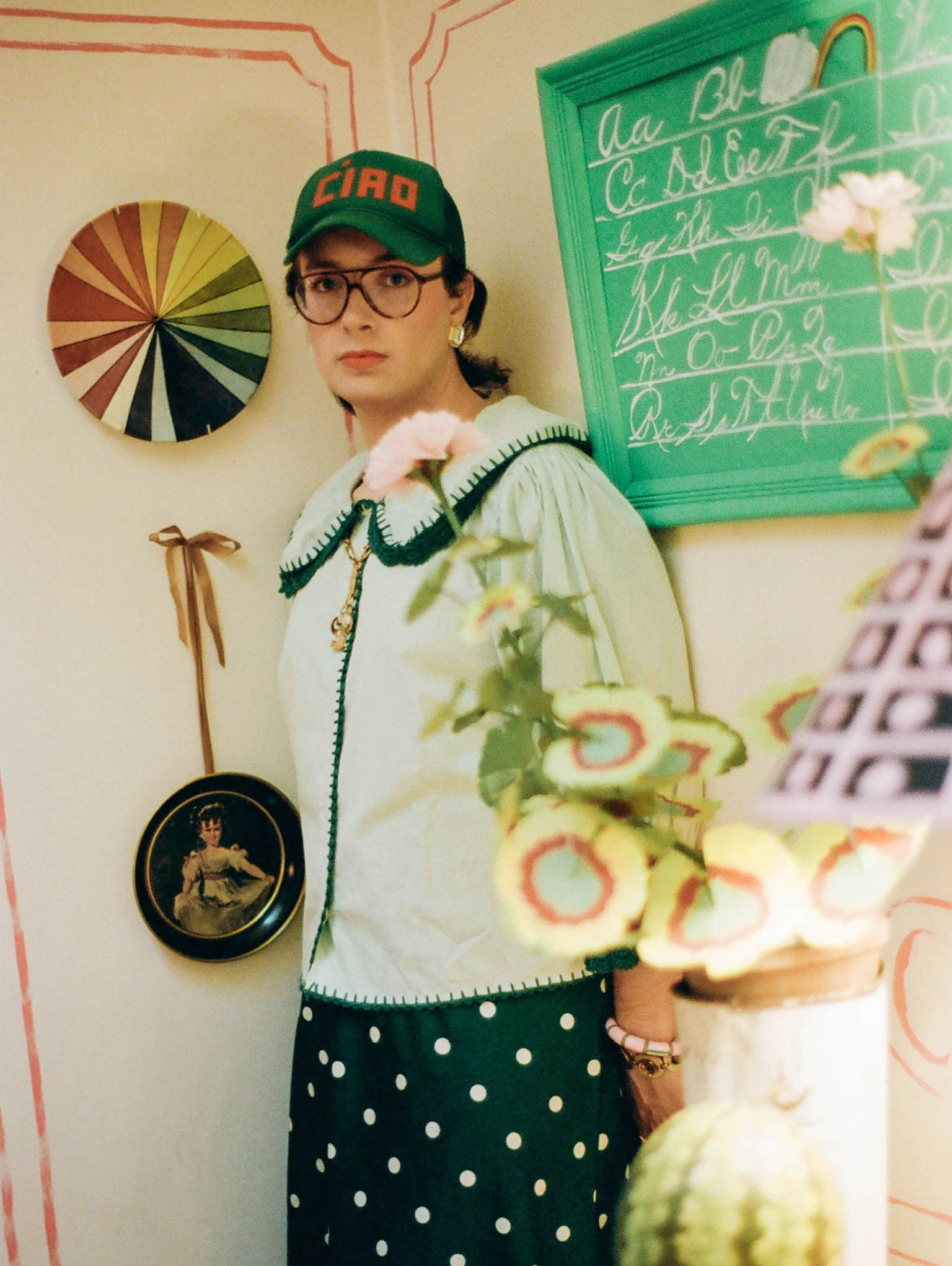 "Like I mentioned earlier I just painted my whole apartment and I'm completely obsessed with it. It just makes everything feel like it has a place and a purpose. I go on a website that works with smaller auction houses and I found this pair of portraits that are from the 19th century and I really love them. The frames are huge and the portraits are so tiny. They are so sweet. I also love this mirror that has a reverse painting above it — I went antiquing for my birthday and had to bring it home."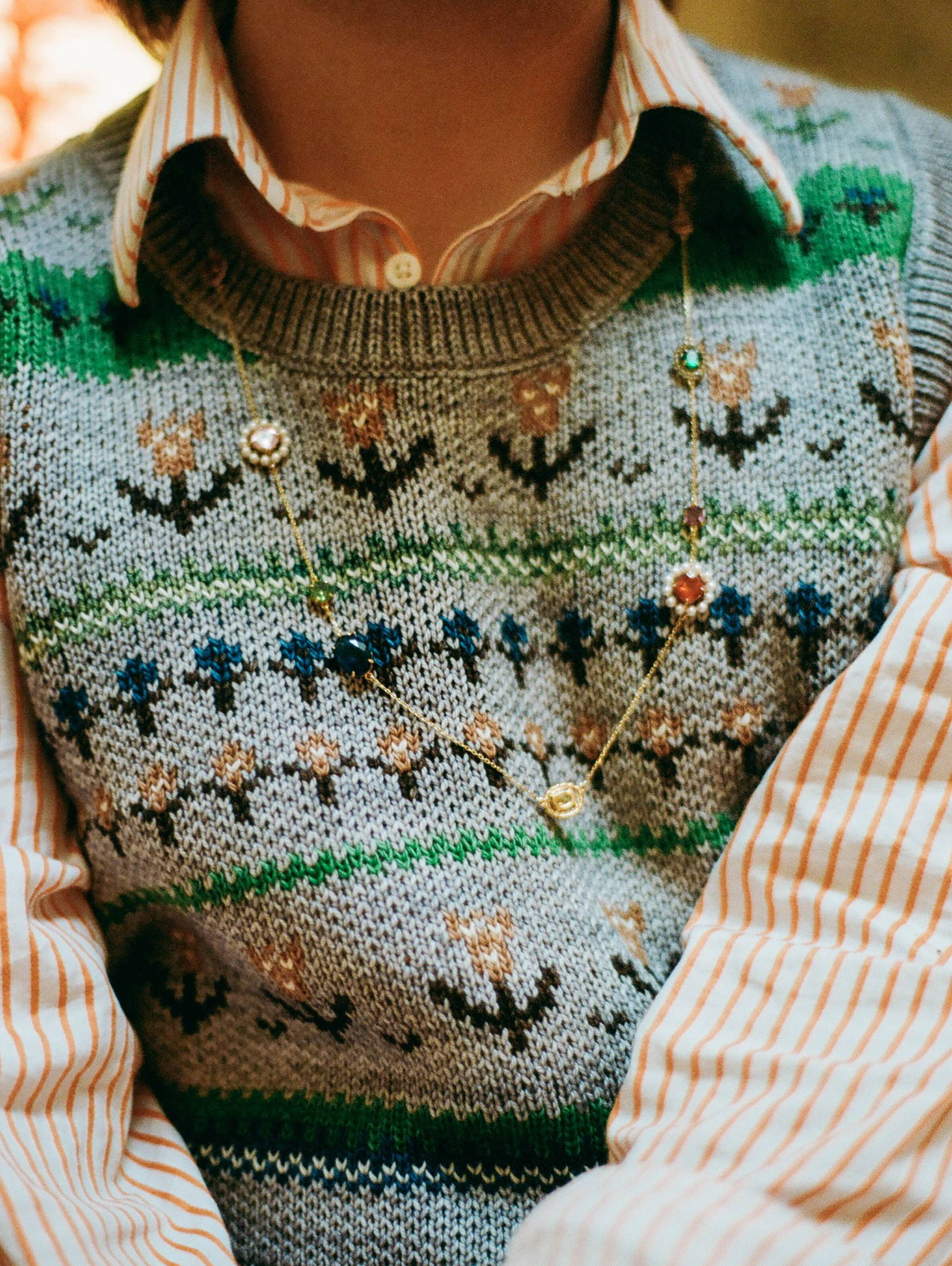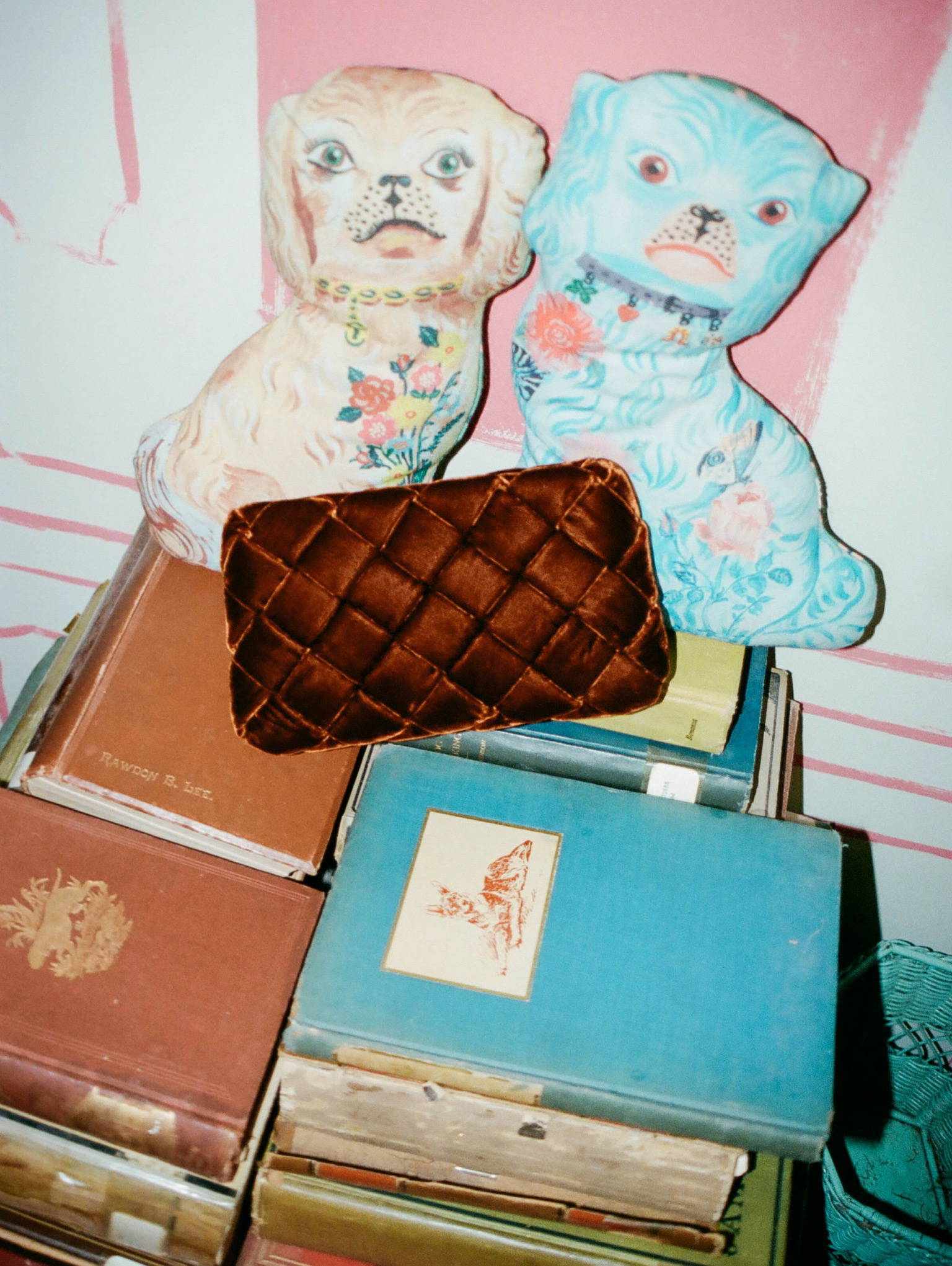 "I really love being able to make things with which other people can identify. I see my work as being so personal and vulnerable and a direct reflection of whatever is going on in my head. I just want people to see this as a way to understand, not only me, but queerness on a greater level. We rarely get to see queer art that isn't directly about sex or intimacy and oftentimes that is what is popular and put on a pedestal. A phrase I like to repeat is: gay art isn't just about sex or a naked guy on a bed. We have to expand the conversation and continue it rather than regurgitate what is continuously being said."