Jessie's King Street Store Tour
I'm so excited to welcome you into our latest shop, located on King Street in Charleston. My team and I loved designing every corner of this store — here are a few of my favorite details!
XX, Jessie
Our stores are such an important part of our brand. I love being able to bring LR to life in 360 degrees! The opportunity to share our pieces in a space we created specifically to showcase them is a dream come true.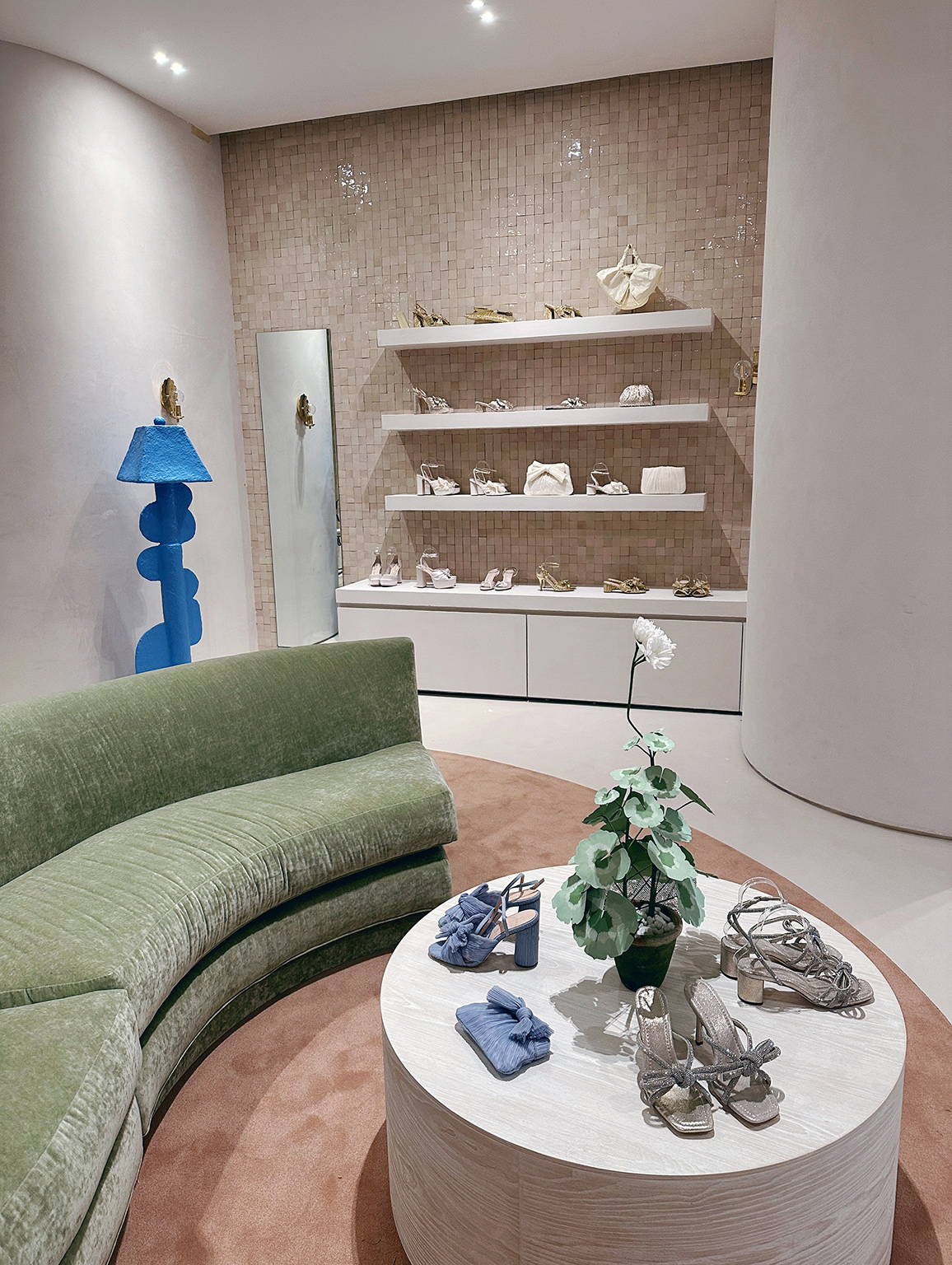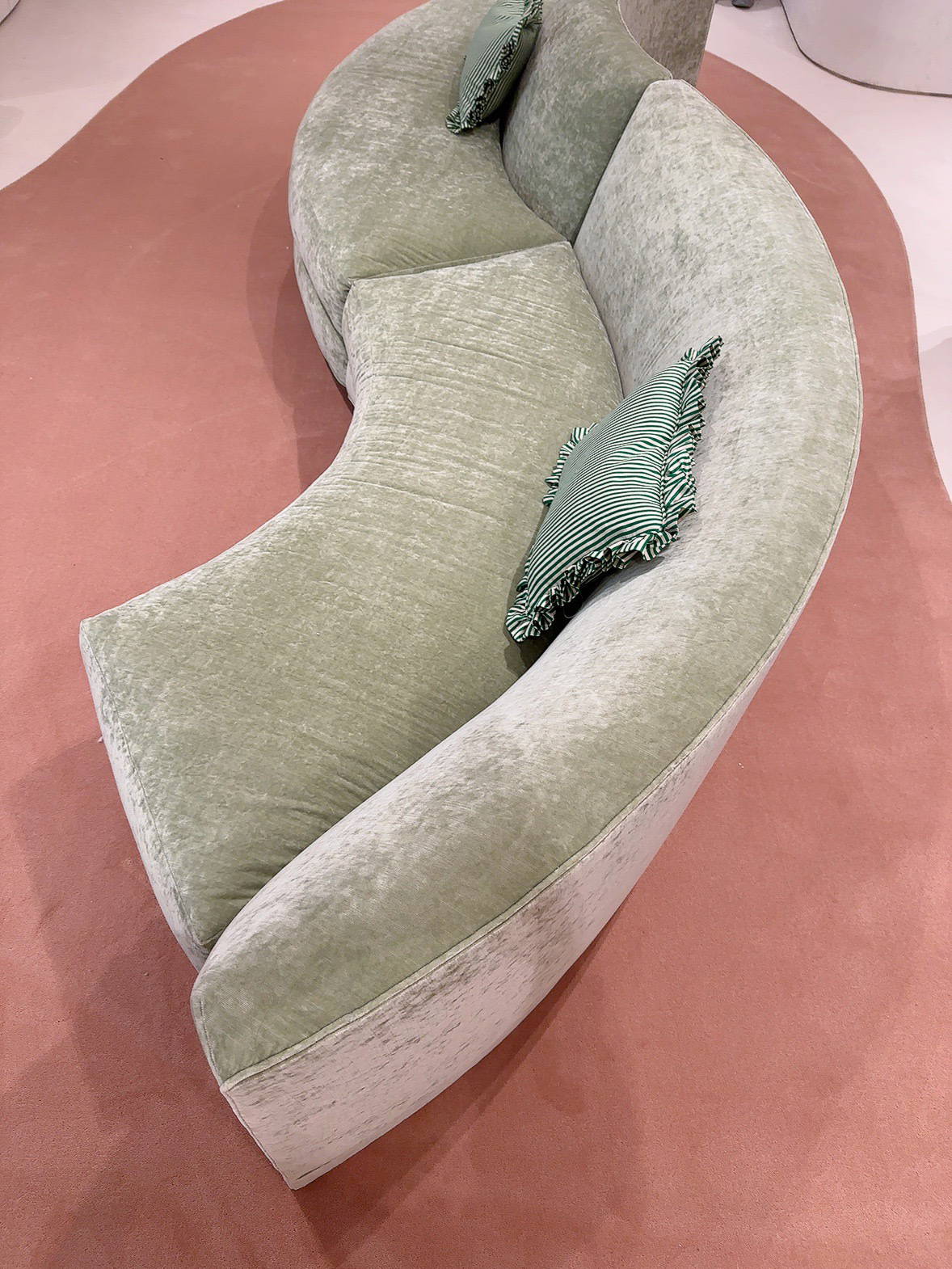 We fell in love with the shape of this vintage sofa, and had it reupholstered in a sage-green velvet. We're still obsessed with our signature blush pink velvet sofa at 10 Prince, and love to see the fixture echoed on King Street.
Hey Murphy's work has been on our design team's moodboards for ages. In turn, when it came time to find fixtures for King Street, Sarah Murphy was at the top of our list. This technicolor blue pops perfectly against our neutral wall pigment.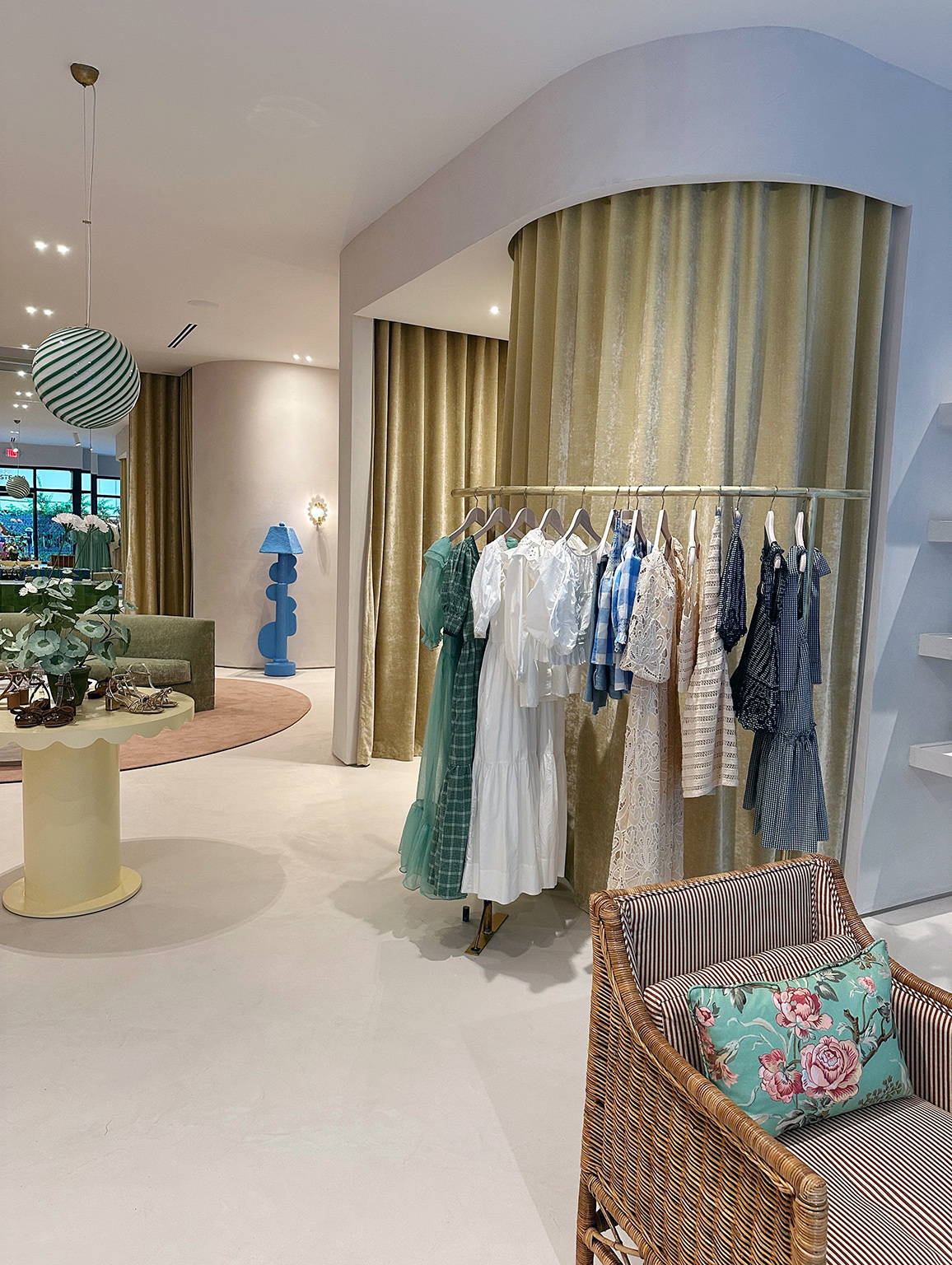 One of my favorite views of the shop, featuring our breathtaking vintage ceiling light from Copenhagen. On the right are our dressing rooms, enclosed in another swath velvet.
We hand-picked a selection of pieces from our ready-to-wear collection for the King Street shop, curated exclusively for Charleston. Our two stores. are the only places in the world to view our clothes in person!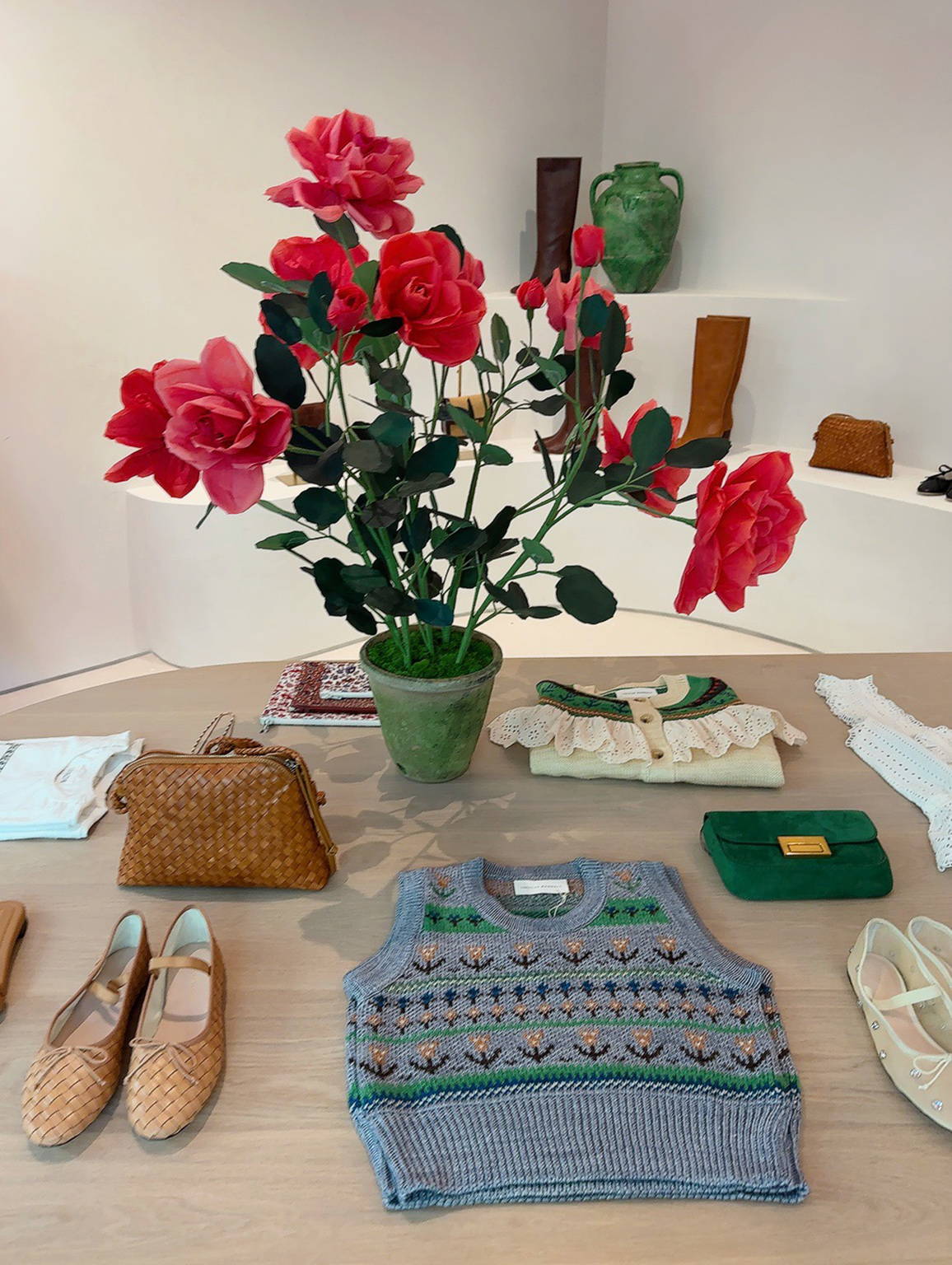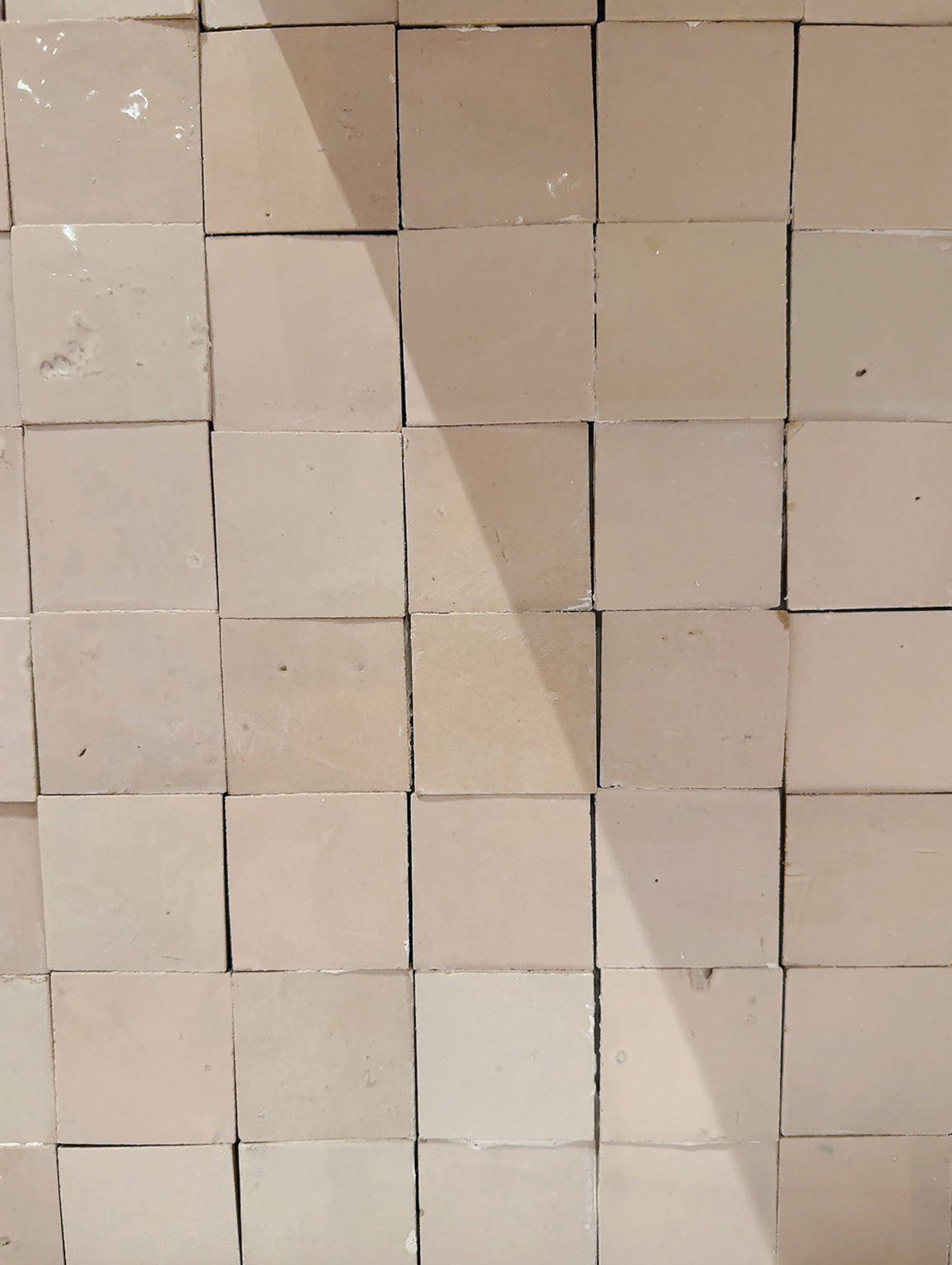 Our team sourced these tiles from Morocco, one of my favorite places to visit. We featured them in the shop in two hues — a light almond cream and vibrant green.
These hand-crafted paper flowers by The Green Vase are so vibrant and beautiful. We have three of them scattered around the store.