A Q&A with
Katharine Watson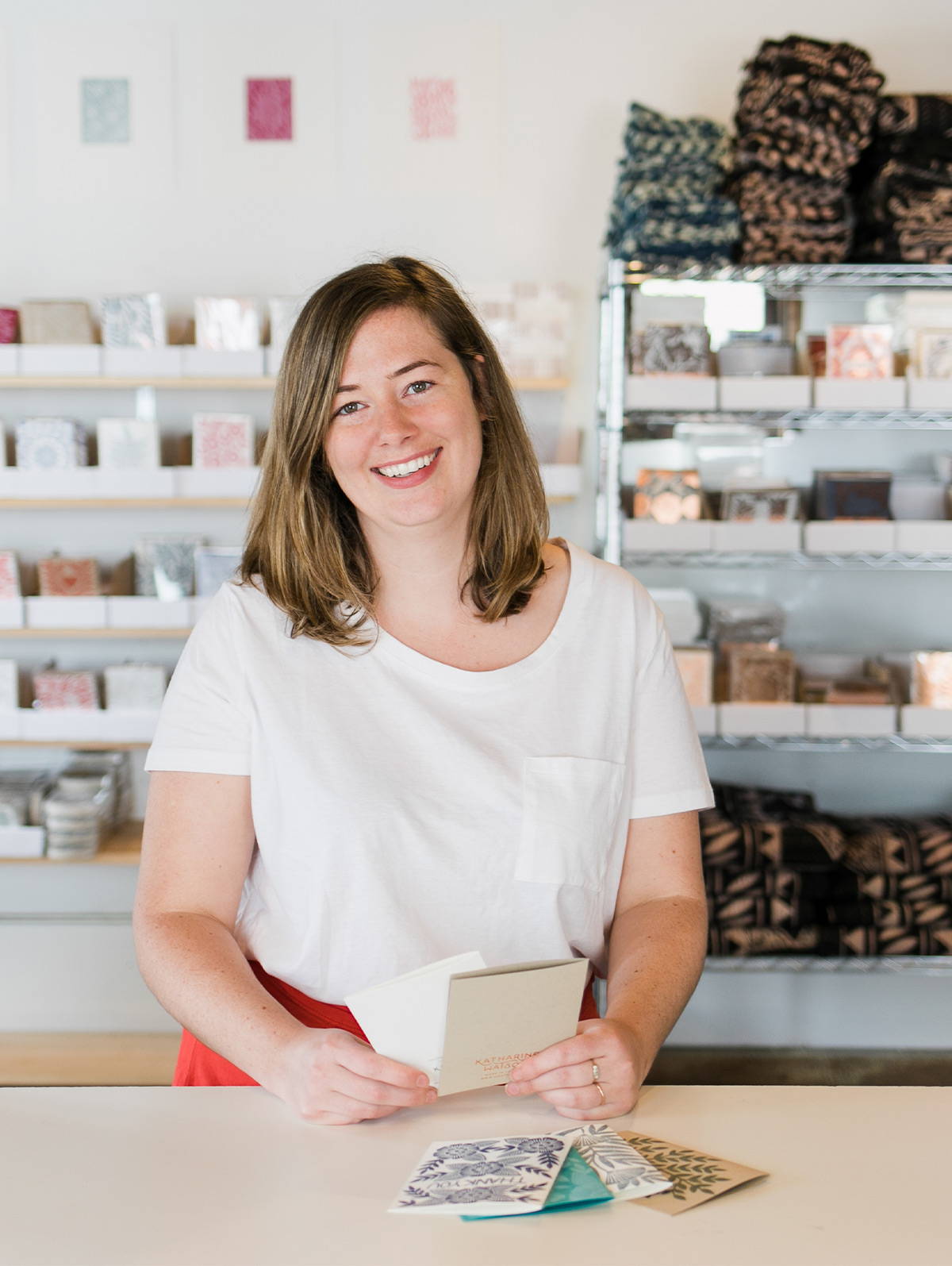 We love craft and collaborating with other small businesses, so our annual gift wrap is one of our favorite traditions. This year, we partnered with Katharine Watson, whose dreamy, nature-inspired block prints are carved by hand in her Maine studio. We've long admired her beautiful prints, ceramics, and textiles—it's a joy to share these limited-edition prints with you for all of your gifting this season and beyond!
You can see more of Katharine's work on her website and
on Instagram.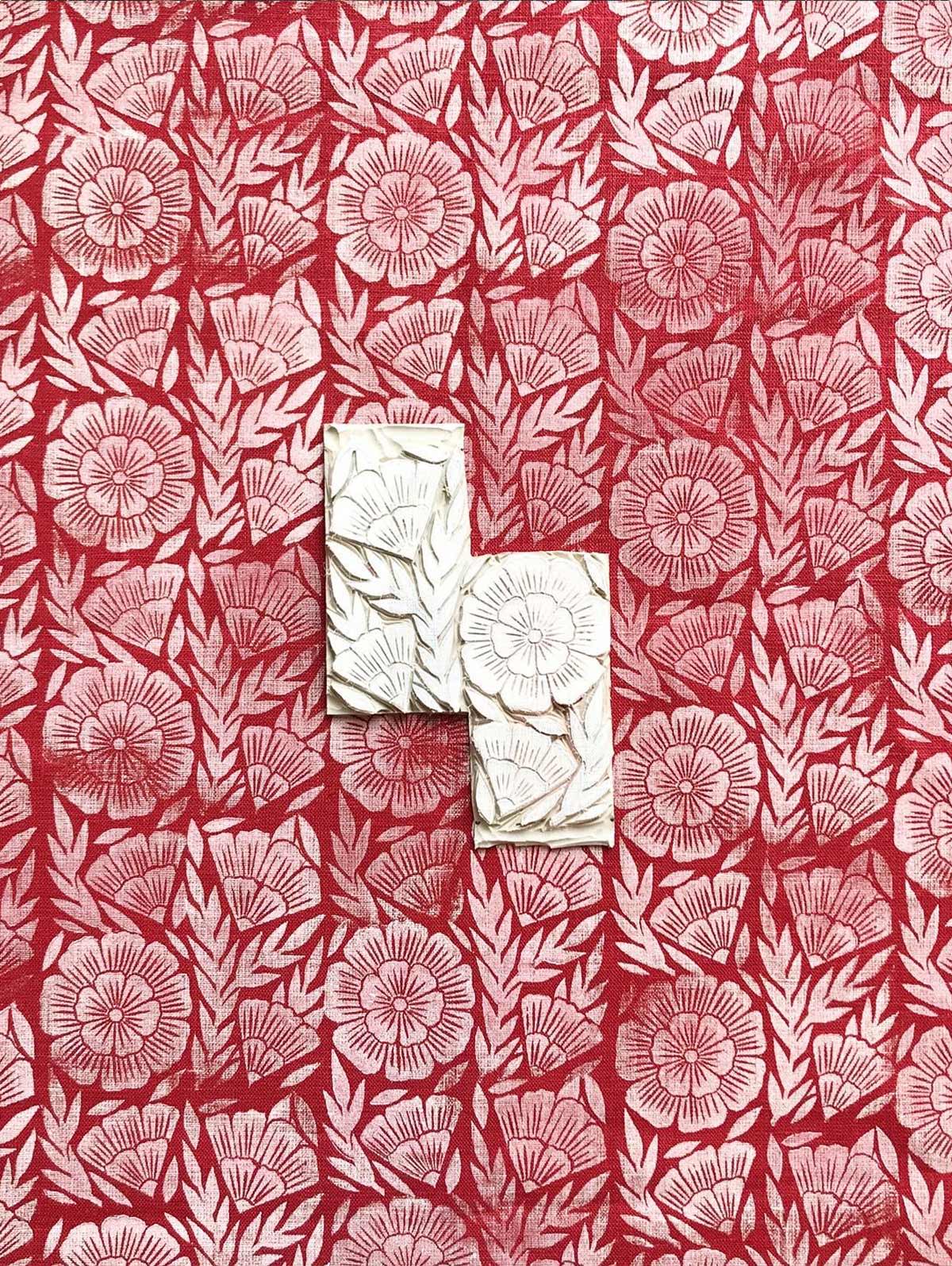 LR: Can you tell us a bit about how you stay inspired to create?
KW: I approach this in two ways: on one hand, making art is my job so I have to be disciplined about creating things even when I don't feel creative. But on the other hand, I can definitely tell the difference between work I make when I'm feeling creatively inspired, and work I make when I'm not. Usually for me, the key to finding inspiration is to step away and do something else: work in the garden, clean my studio, do dishes, or just go work on other things. I usually come up with creative ideas when I'm doing something completely different.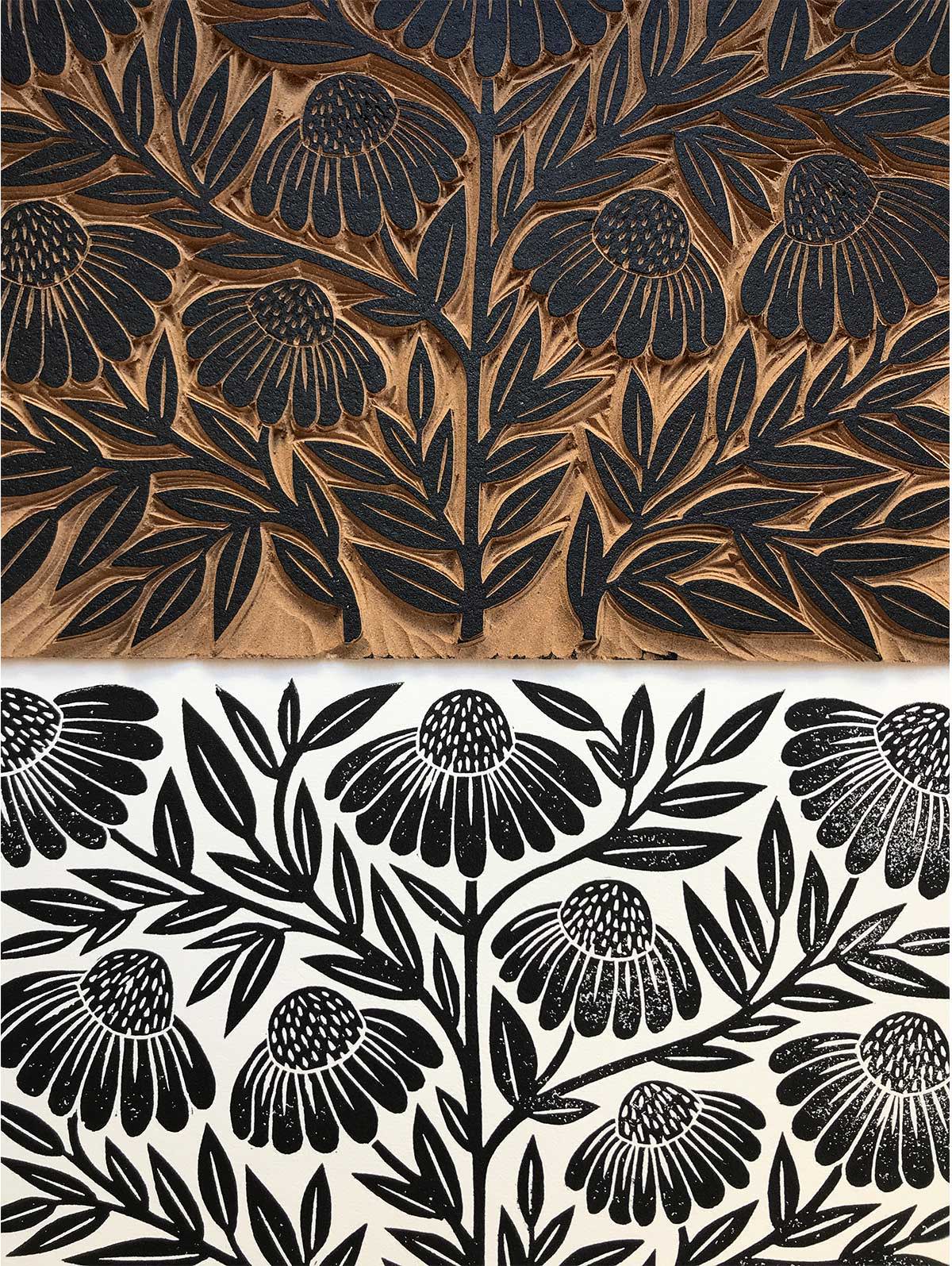 LR: For those who aren't familiar with the process, can you walk us through how you make your prints?
KW: I work mainly with linocuts, so I sketch out my design either on paper, or directly on a linoleum block. Then I use carving tools to take away the negative space, leaving an image on the block that can be printed.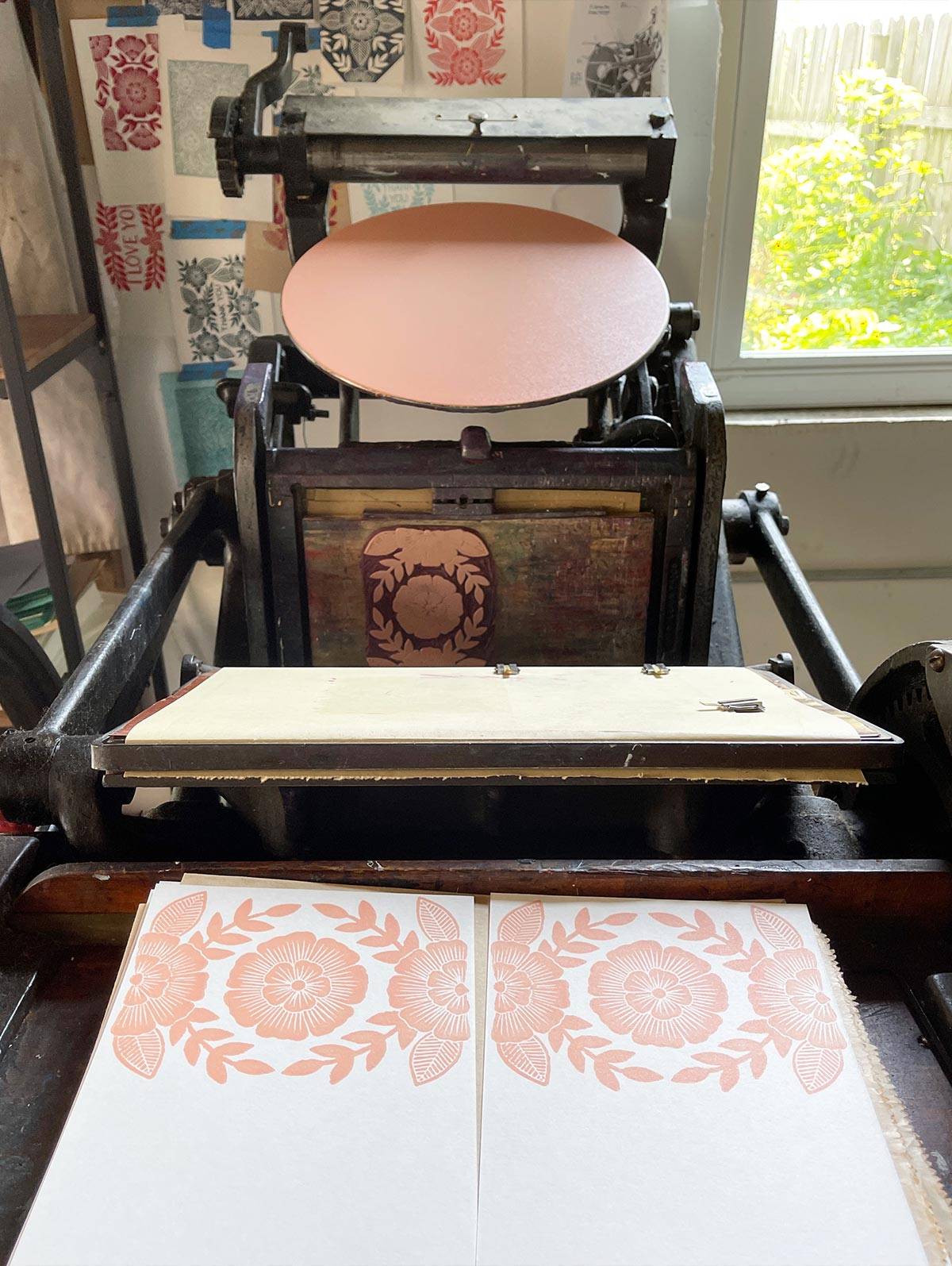 LR: What was the inspiration behind the floral and color palette for your collaboration with us?
KW: The navy print for this collaboration was taken from my Garden Series of prints: it's a series of different plant types taken directly from my garden. I love the complexity of the plants in the garden, but I wanted to flatten and simplify those shapes in this series.
LR: Do you have a gift-giving philosophy? What makes a gift special to you?
KW: Gifts aren't one of my main love languages, which means that I want them to be really special or personal when I do give them. I like the philosophy that a gift is something you found or made for someone that really reminds you of them, or of a special event that you shared together. I don't like to spend a lot of money on gifts, but I do like to hunt in antique stores or on Etsy for them. I really like the thought process behind finding a perfect gift. My favorite gift I've received is probably my living room rug: it was in my childhood home, and my parents gave it to me when we bought our house. It makes me happy whenever I see it.