A classic silhouette in staple shades of leather and suede, Raquel serves as the perfect finishing touch in every favorite outfit. Read on to discover how we're styling the best-seller this season.
We love how Raquel's sleek, minimalist silhouette anchors this outfit's feminine details, balancing the sweet puff sleeves, rhinestones, and quilted floral fabric perfectly.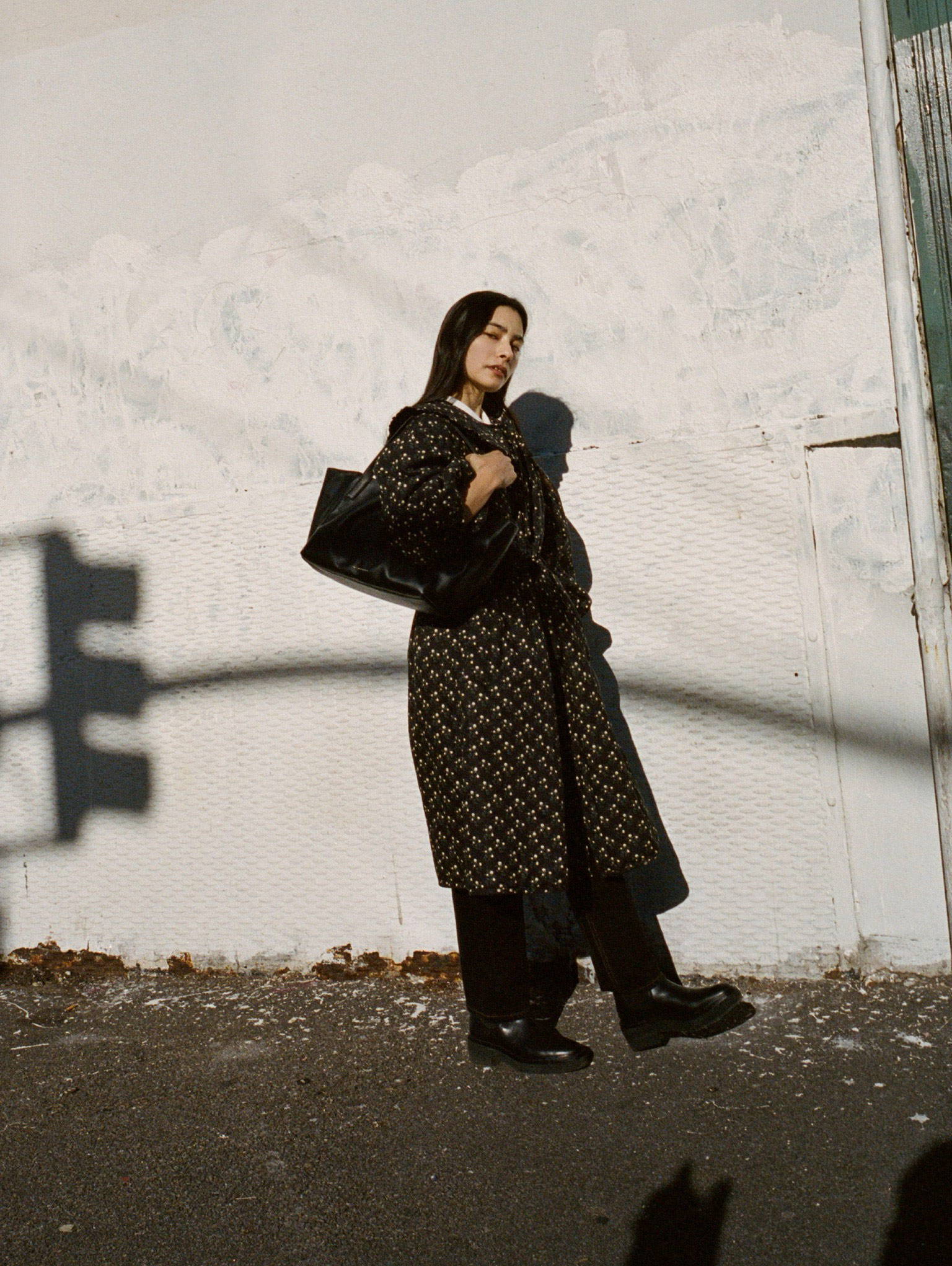 Just like Raquel, our Nari coat is designed for versatility, doubling as a dress when worn solo. Here, we paired the pieces with simple black denim and our Wesley tote, a staple for workdays and long weekends alike.
Warm camels and creams in soft suede, cotton, and wool, we pulled together our favorite layers for classic cool, adding a pop of pattern to the neutral palette with our checked Roland scarf.